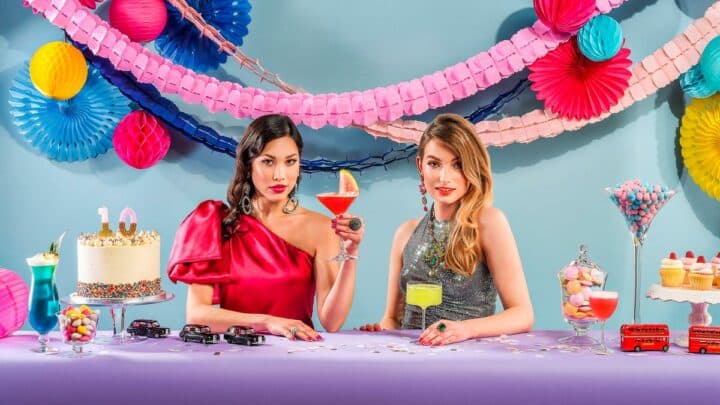 Yep folks, it's that time of the year again. London Cocktail Week has swung back around and y'all know what that means…
From the 12th-22nd of this month, 200 of London's finest bars are getting together to offer you superb cocktails at cut prices, hosting bar pop-ups, talks and mixology masterclasses.
How do you get involved, we hear you ask?
London Cocktail Week: The Details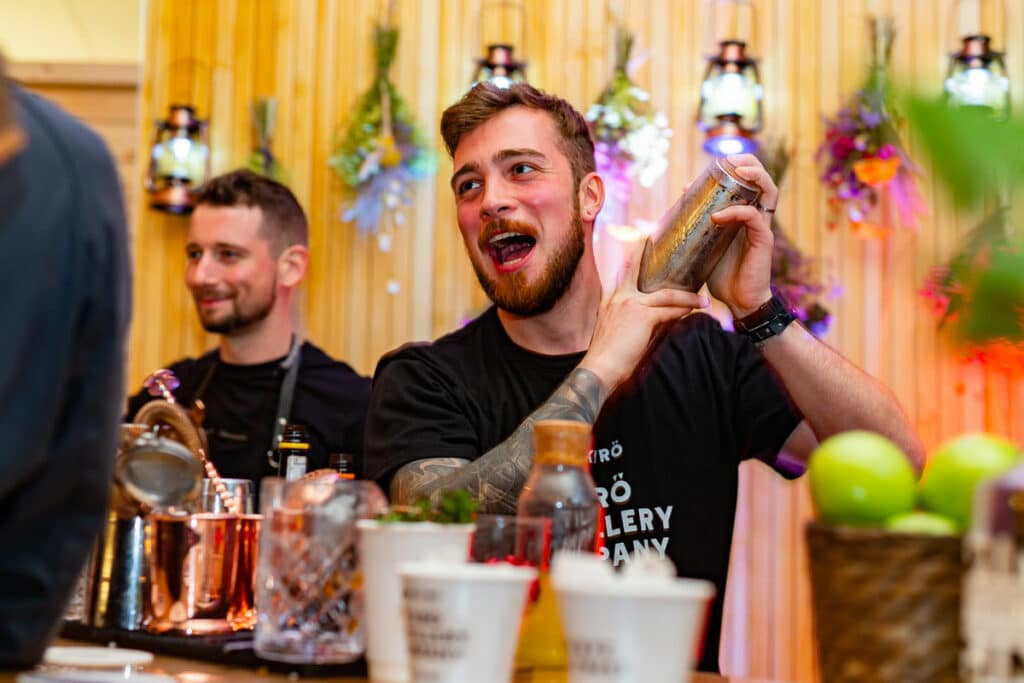 Simple. You buy a £15 wristband from their website here, then head to any of the bars listed here to enjoy a special menu of cocktails at £8 a pop.
Time for some economics. Who's paying attention?
If we assume the average price of a cocktail in London is about £12 then you'd only need to drink three cocktails at £8 to make your money back on a wristband.
Easily done, but enough of the thinky stuff. Where are we drinking?
Bar Picks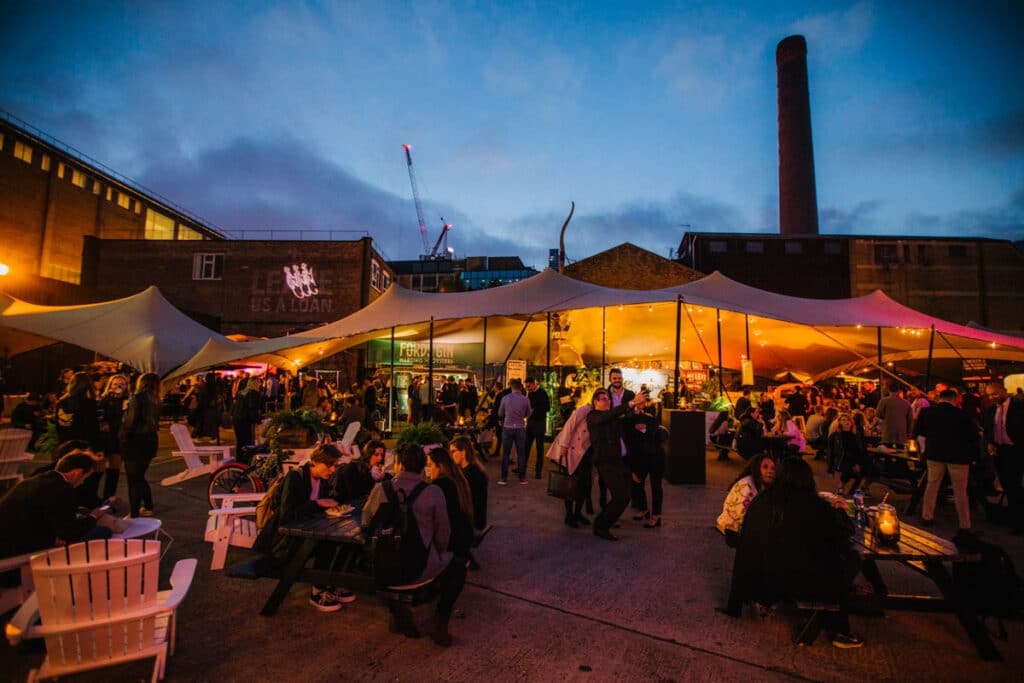 Being the centre of the world for cocktails (move over NYC) you can't really go wrong with any of the places taking part in London Cocktail Week.
But here are several of our favourites.
Seed Library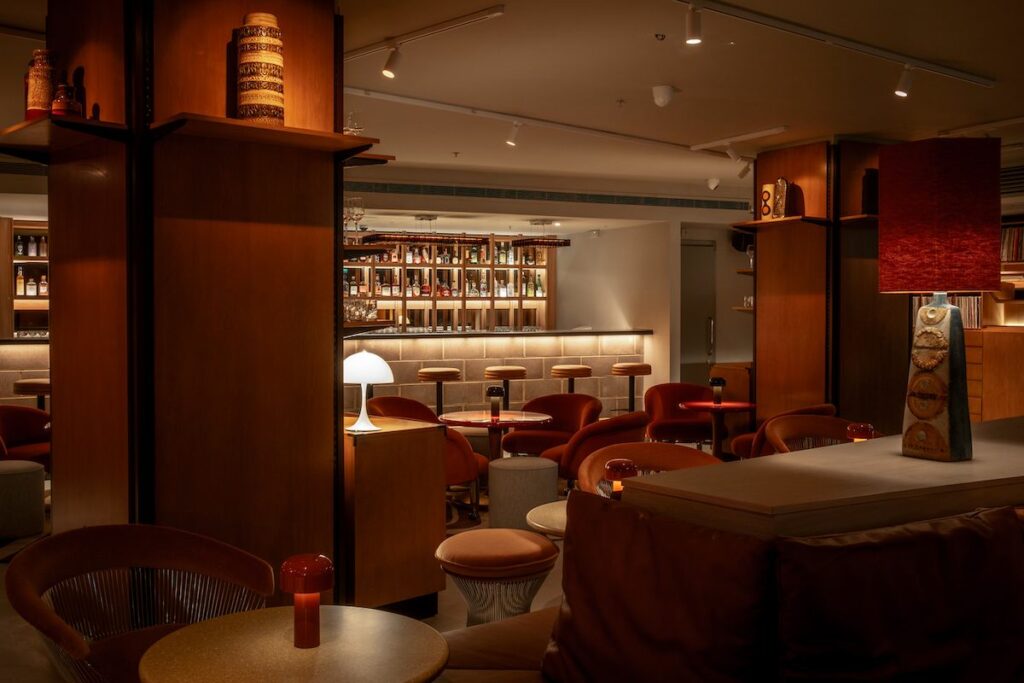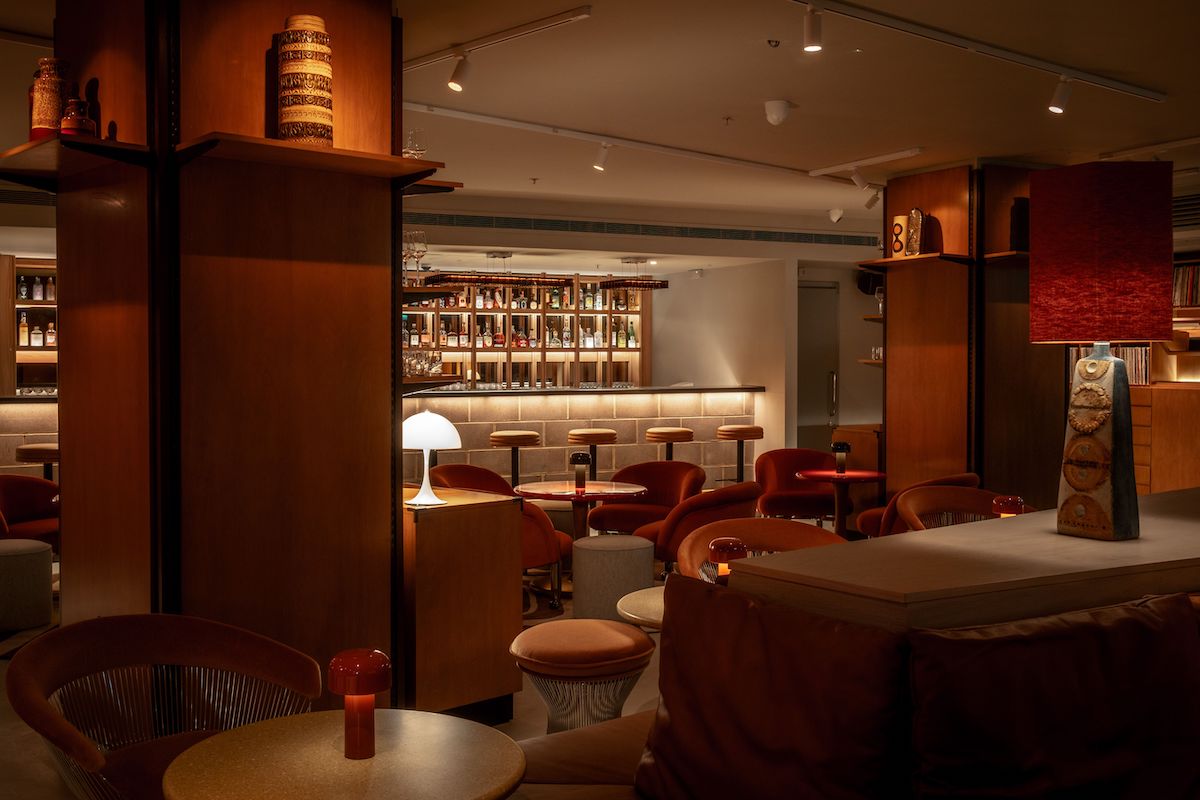 One of our favourite bars in the city, Seed Library (shout out to Mr. Lyan) is getting involved. This sleek, casual bar ticks all the boxes.
Excellent drinks. Sophistication. And a lively weekend scene.
St. James Bar
This gorgeous art deco spot effortlessly mixes an exquisite spirit shelf with skill on the shake. The Result: award winning cocktails.
Disrepute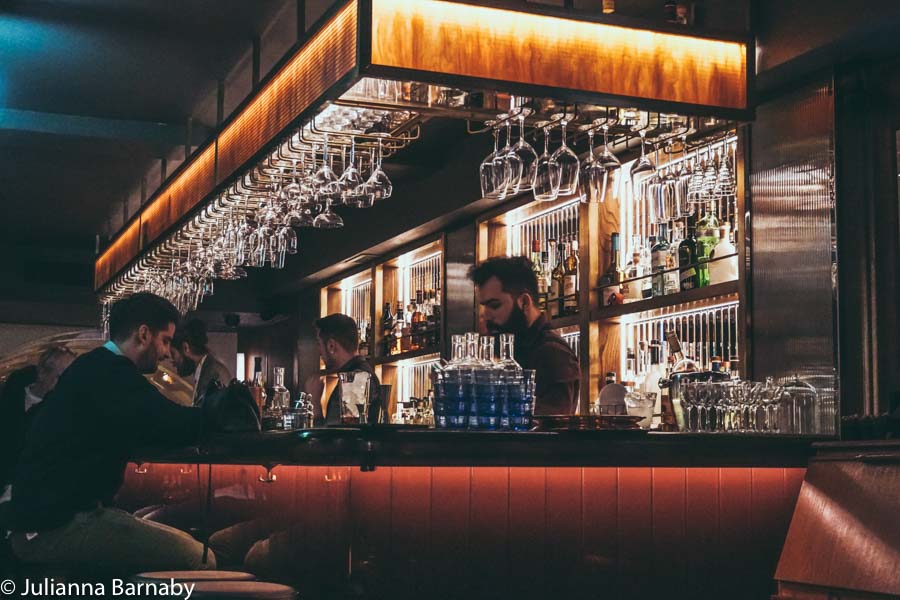 This swanky velvet-trimmed watering hole tucked away in Soho might be every cocktail lover's dream
Elegant, yet unpretentious with cocktails mixed to perfection.
Nine Lives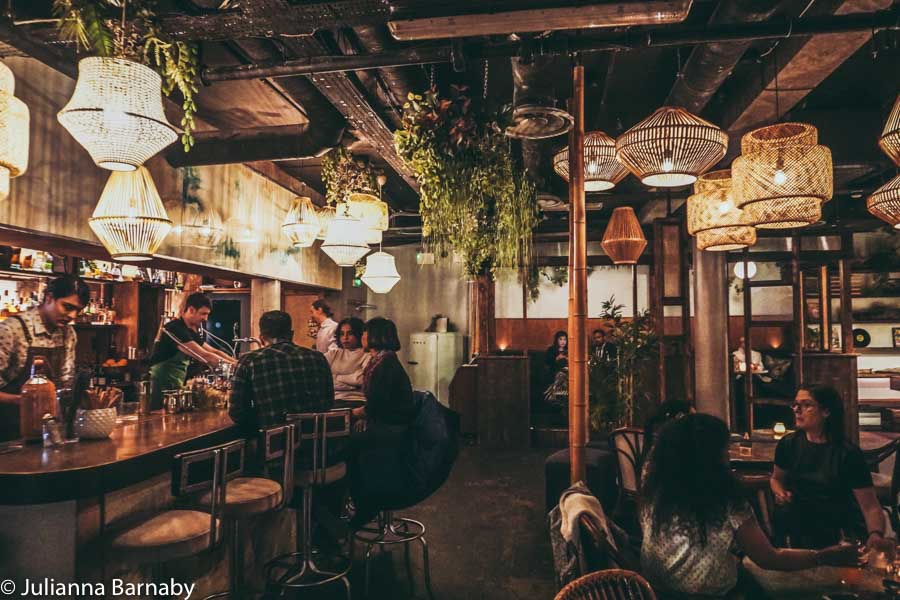 This neighbourhood bar shakes up a storm of drinks with a focus on sustainability.
We love it for its local scene, and its near forest-sized collection of house plants.
Nightjar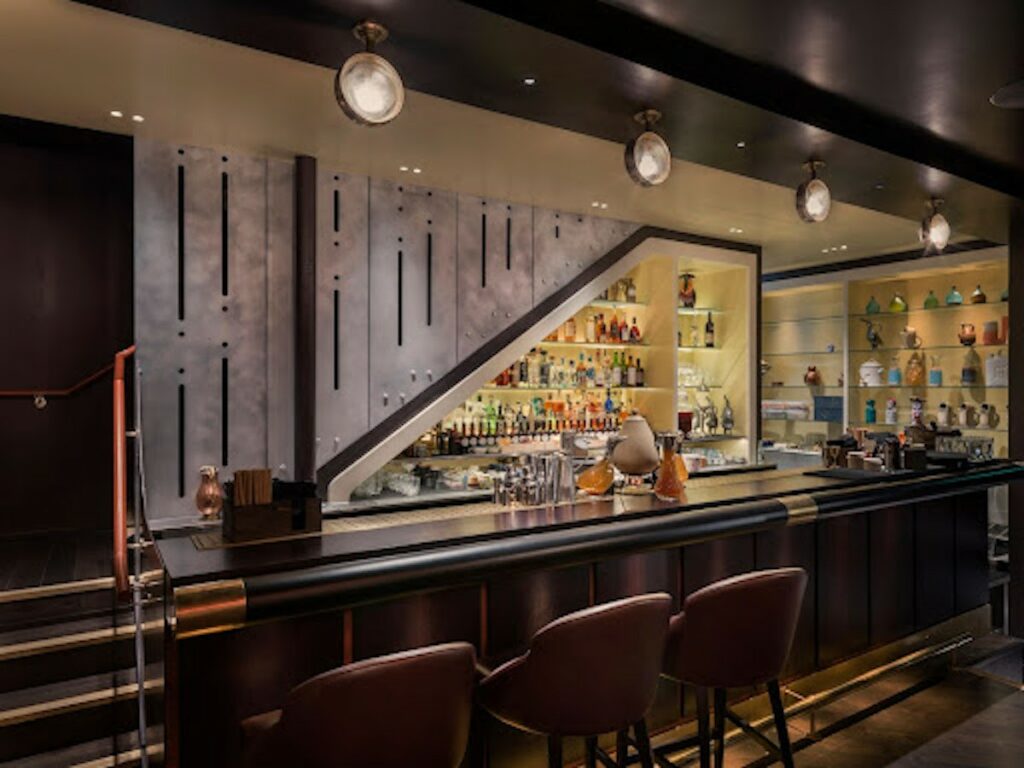 East London's most popular watering hole is popular for a reason: it's combination of live jazz and blues, and a stellar list of cocktails.
Happiness Forgets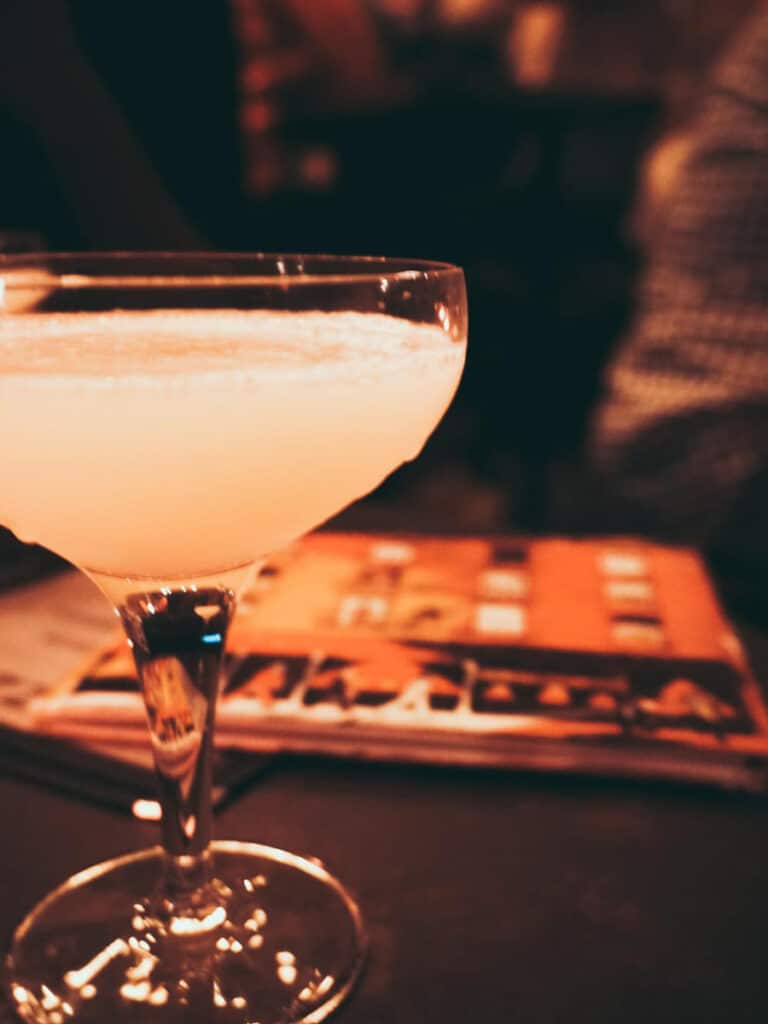 By most accounts (including ours), one of the best bars in London, you'll want to take advantage of your wristband's power for cheap drinks at Happiness Forgets.
Just make sure you call ahead for a table. They are in high demand.
Common Decency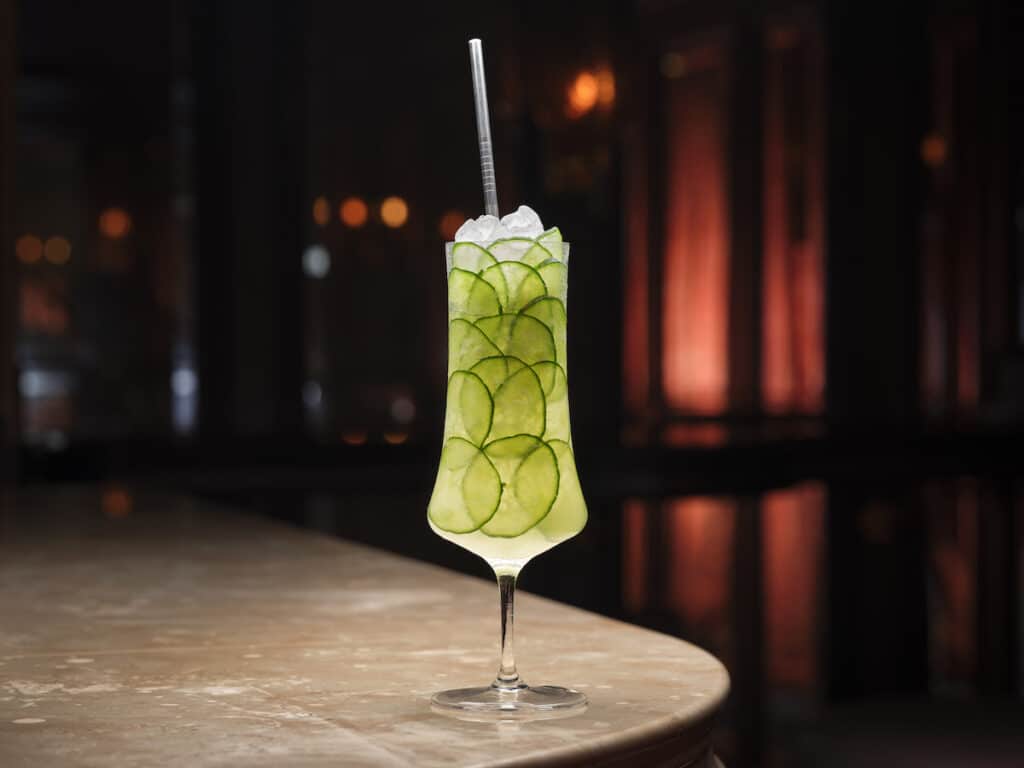 Another bar we totally love that's signed up to dish out the cut-price cocktails is Common Decency. This bar gets its name from the fact that Oscar Wilde was held in a cell in this very space for crimes of an affront to 'common decency – Victorian for being a homosexual.
Grizzly past aside, the drinks are spectacular and the environs are just right. You'll find this spot in the basement of the Nomad Hotel, which also has its other bars taking part in Cocktail Week.
Aqua: Nueva & Kyoto
Two of Aqua Group's bars make it into the cut. They're some of the most stylish spots for drinking in London (and you best believe there are a lot of stylish spots out there).
Neuva and Kyoto are really more like one location with two distinct spaces. Each bar feels different and both are worth checking out. We imagine a perfect time to explore both sides of this coin would be when they've got some good deals on cocktails. Oh, wait a second…
Sketch: The Glade and The Parlour
Anyone with some inkling about food and drink in this city should know what the name Sketch means. It's only one of the best restaurants in London (if not, the world). You're not here for food though, and that's just as well because Sketch is home to a couple of bars that shoot just as high.
They've got some of the funkiest designs in the city – The Glade is literally designed to look like a magic forest – to go along with some of the best drinks. You should definitely check this place out if you haven't already.
Booking Office 1869
While we're on the subject of bars that look fantastic, take note of Booking Office 1869. The place makes a bar out of the grand old ticket office at St. Pancras Station.
Ceilings are staggeringly high and supported by reams of neogothic brickwork. Potted palms and private booth seating are your ground-level backdrop. Now all that's missing is a good drink. Thankfully they've got plenty of those too.
London Cocktail Week 2023: Practical Tips
When
Get this. These clever folk have pulled off the Tardis-like feat of making London Cocktail Week ten days long. It runs from the 12th – 22nd of October.
Where
Citywide, baby.
Tickets
Right here. (In case you missed the link above.)