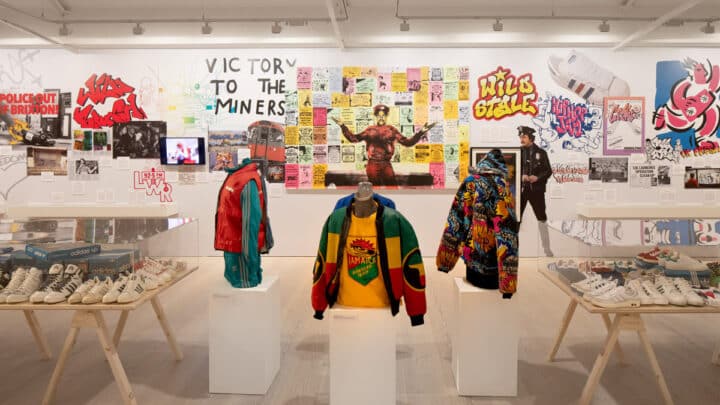 Looking for the best exhibitions in London? We've got you covered with this guide to the top exhibitions in the city right now, as well as cool exhibitions later in the year that you should add to your diary.
Prepare to become totally cultured… This year, the capital is jam-packed with exciting exhibitions for you to feast your eyes upon – from virtual reality art to an exploration of all things gold.
We've even been kind enough to put them all in calendar order for you (you're welcome). Get your diaries at the ready: these are the best exhibitions in London this year.
Must See Exhibitions in London Right Now
Objects of Desire: Surrealism and Design 1924 – Today
The Design Museum
Until 19th February
The Design Museum's exhibition of surrealist objects is not one to miss. The exhibition walks you through how surrealism has expressed itself through design from its inception in the 20's to the present day.
You'll be treated to all sorts of weird and wonderful creations. From lip-shaped sofas to giant life-sized horse-shaped lamps, they've got some wild stuff. How much of it we'd want in our houses is still up for debate.
Chris Killip, Retrospective
The Photographers' Gallery
Until the 19th of February
One of the UK's most underrated photographers has a retrospective of photographs at the Photographer's Gallery in Soho. The exhibition features 140 works and is being hailed as the "most comprehensive survey of the photographer's work to date" It also features a few previously unseen images.
Killip is known for capturing the economic shifts in England's north that greatly affected the people there and often had large, negative impacts on communities.
More info and tickets can be found here
LuYang NetiNeti
The Zabludowicz Collection
Until the 12th of March
Chinese multimedia artist LuYang hits darkly humorous, highly out-there notes with her first solo UK exhibition. The title takes from the Sanskrit expression 'neti neti', which means 'neither this, nor that', and we've come to think it's quite accurate.
A whole gallery space is turned games arcade, characters from the artist's previous works pop up in very odd but very cool techno-psychedelic style. If you're looking for something different, you should check this out.
The EY Exhibition, Cezanne
Tate Modern
Until the 21st of March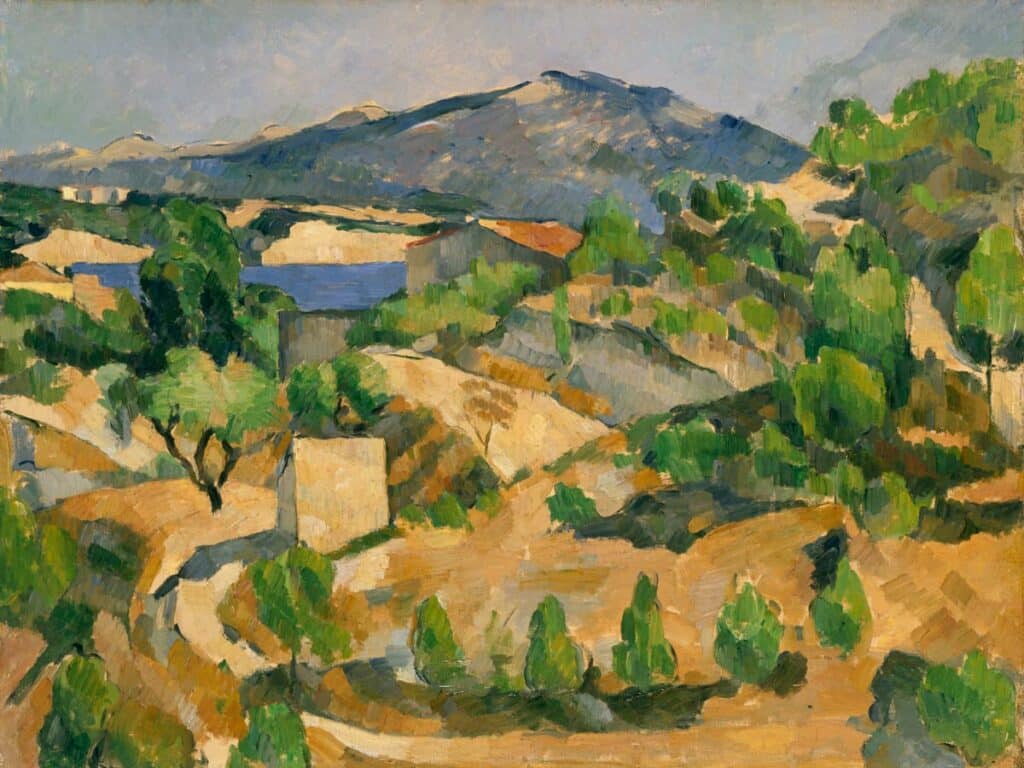 If you've not had a chance to check out the Cezanne exhibition at the Tate you should be getting on it before your time runs out. The exhibition takes a look at the career of the man who started modern art, or in the words of Picasso: 'the father of us all'.
The man, and the work, need little more introduction than that, so we'll just add that the exhibition features a few pieces that haven't been seen in the UK before, and may not again for some time. Get down there.
Spain and the Hispanic World
Royal Academy of Arts
Until 10th April
This exhibition takes a tour through the artistic and cultural output of the Spanish-speaking world. Works by Goya and Velázquez are side by side with early maps that chart the Spanish arrival in South America, and art from the hispanic world.
You'll be able to see stunning Latin American jewellery, silk textiles, ceramics and heaps of other very interesting things. The result is an informative and stimulating show that's well worth a visit before it leaves.
Science Fiction: Voyage to the Edge of Imagination
Science Museum
Until 4th May
Science nerds will absolutely adore Science Fiction: Voyage to the Edge of Imagination, which is coming to the Science Museum in October.
Defying genres, this is an immersive experience that will take visitors on a journey throughout space and time to explore how science could impact our visions for the future.
Expect authentic objects from some of the top space films, TV, and books, alongside paintings, artworks, and photography.
Magdalena Abakanowicz: Every Tangle of Thread and Rope
Tate Modern
Until 21st May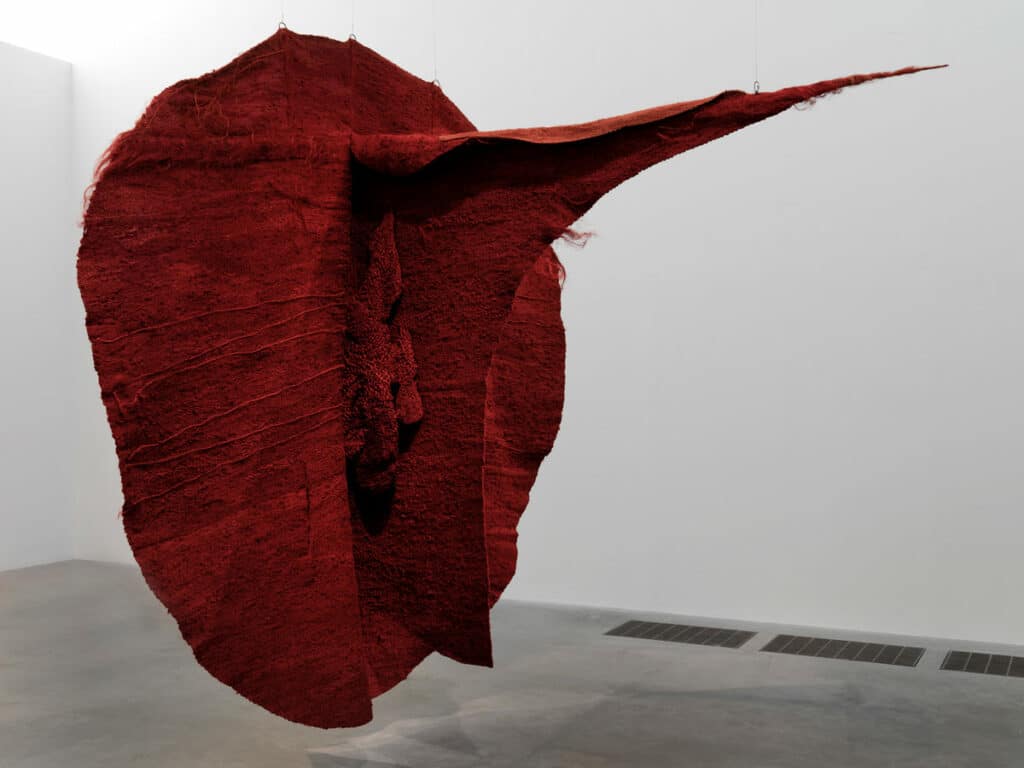 You've still got a few months left to catch Magdalena Abakanowicz's takeover of the Blavatnik Building at the Tate Modern. The show is a retrospective of a period of her work and features some of the giant woven-fibre pieces that are synonymous with her name.
Some of her earlier textile work and drawings are also on show.
Hallyu! The Korean Wave
The V&A
Until 25th June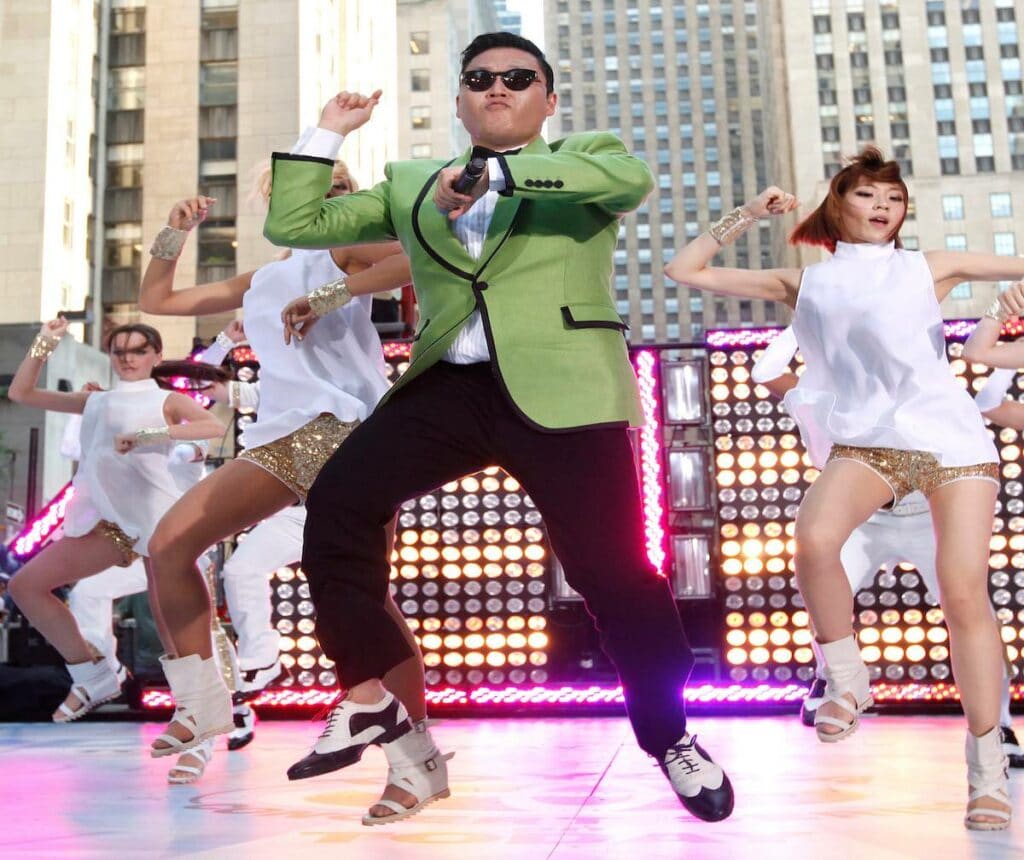 Credit: Jason-Decrow / InvisionAP / Shutterstock
Think you know your Gangnam Style from your Dynamite? Exploring all things Kpop, Hallyu! The Korean Wave exhibition at The V&A looks set to be a bundle of fun towards the end of 2022.
Through cultural phenomenon such as Psy and BTS to K-fashion and dramas, Korea's impact on the rest of the world will be explored through an innovative collection of videos, memorabilia, and written pieces.
Read More: 30 Free Museums in London
London Exhibitions to Have in Your Diary in 2023
Mohammed Sami The Point 0
Camden Arts Centre
27th January – 28th May
Iraqi artist Mohammed Sami gets his first solo show in the UK where he continues along with his long-loved themes of memory, especially in relation to conflict. The abstract works draw on his memories of living under Saddam Hussein and his time spent as a refugee in Sweden.
The works are dark and thoughtful and turn even common household items like mattresses and chairs into things worthy of a bit of deep reflection. As young up-and-coming artists go, you can't do much better than this.
Tickets and info can be found here
Ukraine: Photographs from the Frontline
The Imperial War Museum
3rd February – 8th May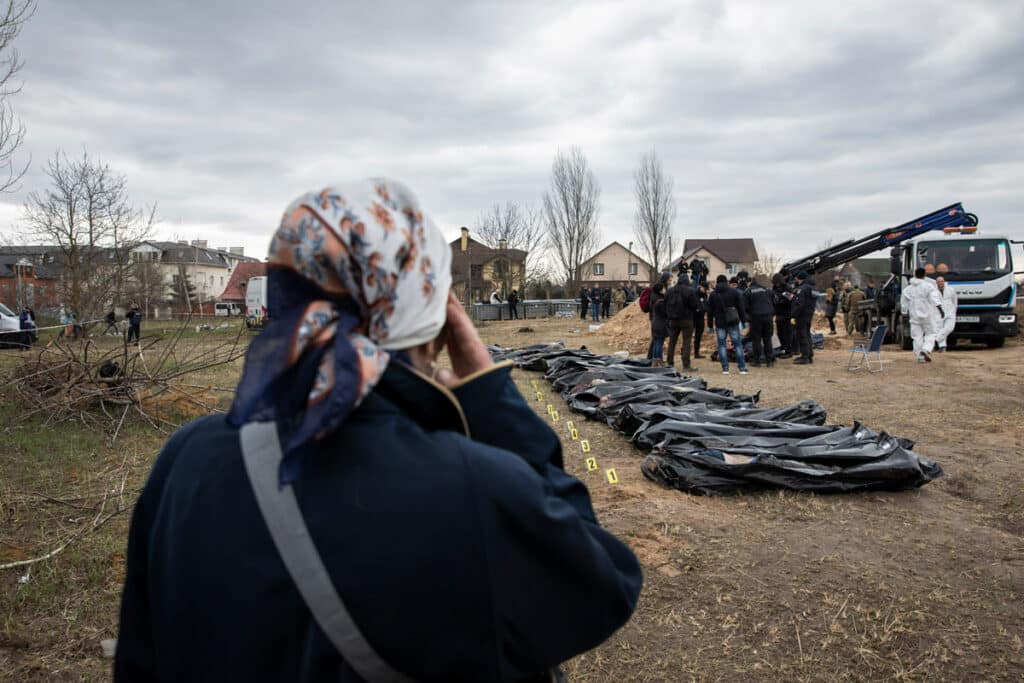 In time for the one year anniversary of Putin's invasion and subsequent war in Ukraine, the Imperial War Museum is displaying an exhibition of the photographs of photojournalist Anastasia Taylor-Lind.
She's been documenting the country since Putin annexed Crimea in 2014 and has been returning during the forgotten years between then and now. Her work focuses on the impact that conflict has on civilians, often the most vulnerable people in a conflict.
Action, Gesture, Paint Women Artists and Global Abstraction 1940–70
The Whitechapel Gallery
9th of February – 7th May
The Whitechapel Gallery's upcoming exhibition is a major new show of art from a generation of overlooked female artists.
Massive in its scope, the exhibition takes us across international boundaries to pretty much every continent in exploration of its topic: women in the Abstract Expressionism movement.
More than half of the works haven't ever been displayed in the UK before, a testament to the reason they are promoting the art, and a cause for excitement with names like Helen Frankenthaler and Wook-kyung Choi in the mix.
Donatello: Sculpting the Renaissance
The V&A
From the 11th of February – 11th of June

Without much of a doubt, one of the most exciting exhibitions of 2023 will be the V&A's study of Donatello's sculptures. It's the first major UK exhibition of the works of a man who influenced generations of artists.
Highlights include the frieze Madonna of the Clouds, and Donatello's statue of David. The exhibition will also include works by artists that were inspired by Donatello to total a collection of 130 objects that chart the majesty of the man who kicked off the renaissance.
Alice Neel: Hot Off The Griddle
The Barbican Centre
From February 16th – 21st of May
It seems like 2023 is the year of major UK firsts, not least in some of the big names you've already read on this guide, but also when it comes to the art of Alice Neel. Neel gained recognition for her portraiture, mostly of marginalised people she encountered in her time living in New York.
This exhibition brings together 70 of Neels best portraits and is shown alongside footage and photography of her life to provide a bit of context about the artist and her times.
Beyond the Streets
The Saatchi Gallery
From the 17th of February – 9th of May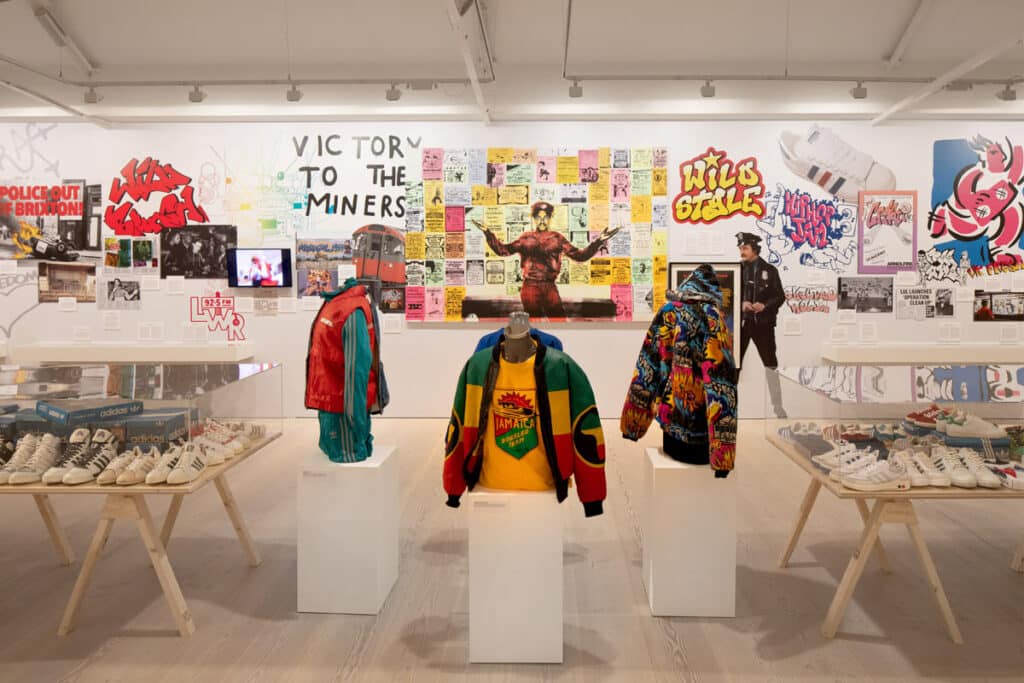 Taking over all three floors of the Saatchi Gallery is an exhibition celebrating the history of street art. They've gone pretty all out with this one, gathering the works of over 100 international artists for the show.
It features a mix of graffiti and street art broken down by era from the birth of hip hop to street culture's influence on contemporary culture, and has claim to more highly exciting artists' names than we can relay in this space. Needless to say, we're excited.
Mike Nelson: Extinction Beckons
The Hayward Gallery
22nd February – 7th May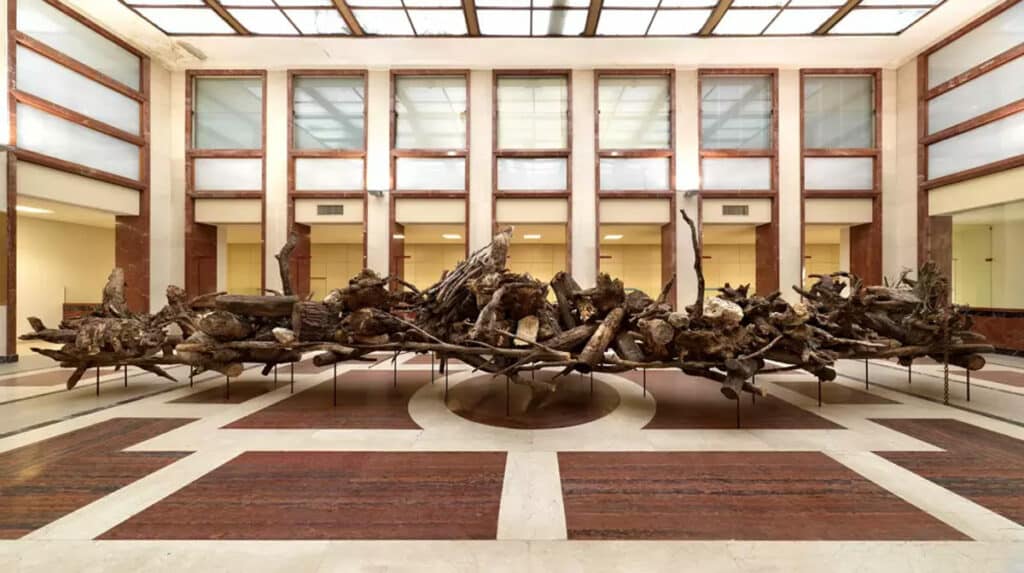 Harbinger of doom and intensely psychological artworks, Mike Nelson will be putting on his next transportative exhibition at the Southbank's Hayward Gallery towards the end of February.
The works riff off of science fiction, failed political movements and all sorts of counter culture to weave a fiction constructed from junk yards and flea markets that illuminates a world just ever so slightly similar to our own.
David Hockney Immersive Experience: Bigger & Closer (Not Smaller & Further Away)
The Light Room
22nd February – 4th June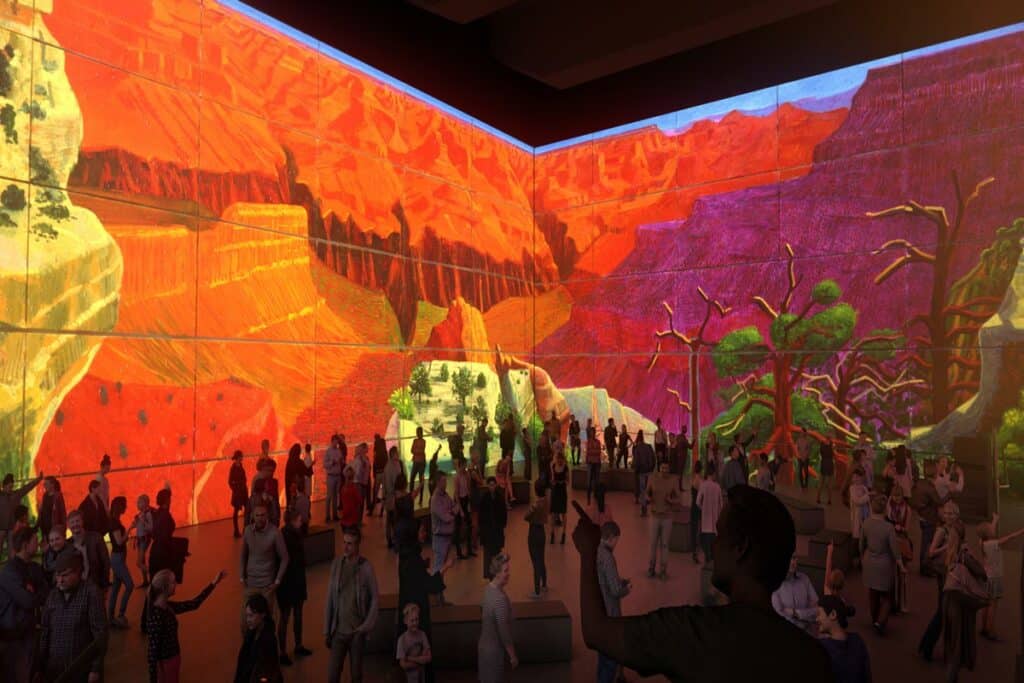 The word immersive gets thrown around a lot in the art world these days, and London has more than enough exhibitions of notable artists' work enlarged and projected across enormous walls, but this exhibition of Hockney's work promises something a little different.
For one, it's curated and narrated by the artist himself, something that is not an option for most immersive exhibitions. It's a walk through of some of the high points of the artists career through his periods in Yorkshire, LA, and Normandy reproduced in four-story scale, and the first show at the new Light Room in King's Cross which could be the start of much more similar exhibitions to come. Watch this space.
After Impressionism: Inventing Modern Art
The National Gallery
25th March – 13th August
The National Gallery will be holding an exhibition that explores the impact that the impressionists had on modern art, primarily the impacts of Paul Cézanne, Vincent van Gogh and Paul Gauguin.
The exhibition features works by Klimt, Picasso, Mondrian, Kandinsky and many more, plus sculpture by Rodin in an attempt to delve into every aspect of influence the great masters had.
Large parts of the exhibition have been flown in from all over the world for the occasion. It's going to be a biggun.
The Rossettis
Tate Britain
From the 6th of April – 24th September
If you caught the National Gallery's Rapheal exhibition last year you might be interested to check out the art of people so repulsed by his mannered technique that they decided to start a whole art movement around it.
The Rossetti exhibition at the Tate Britain charts the history of the pre-Raphaelites through their boundary-pushing art. It also happens to be the largest exhibition of Elizabeth Siddal's work for 30 years.
Luxury and Power: Persia to Greece
The British Museum
4th May – 13th August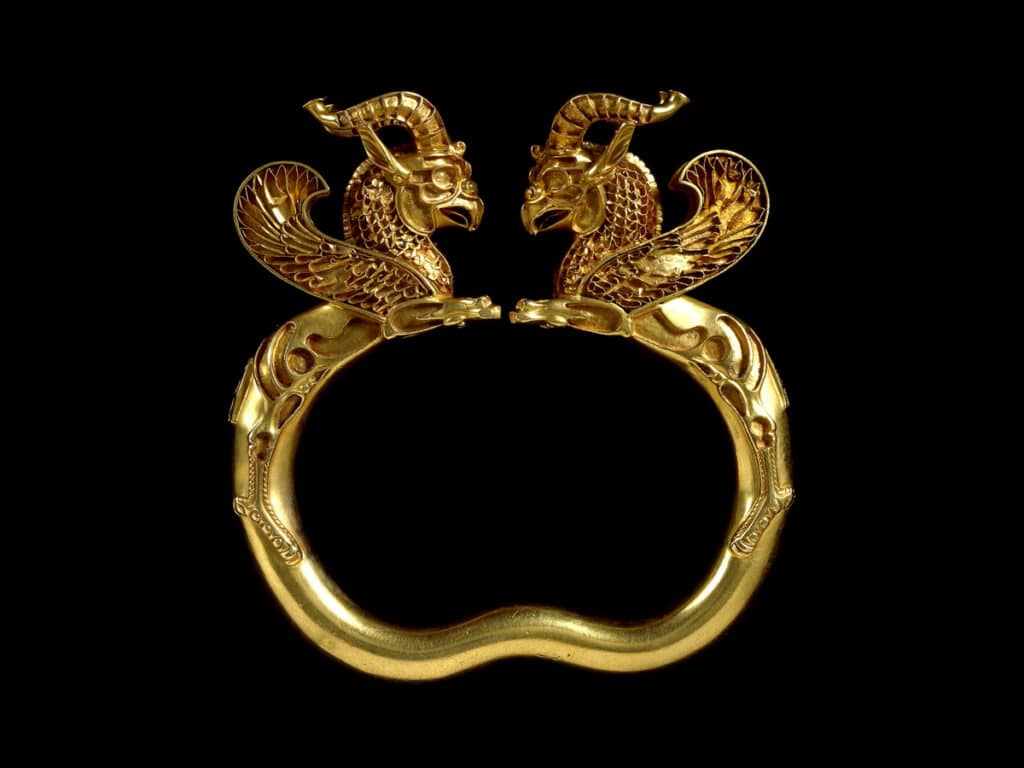 For something a little more ancient and historical, keep this exhibition of luxury items from ancient Persia and Greece at the British Museum on your radar. Any history buff won't need to get a book out to realise that Persia's wealth at the time was astronomical.
But it digs deeper than pure desires for riches and gold, the exhibition takes a deep dive on how luxury was used from Afghanistan to Greece as a device to wield authority as well as express beauty.
Saint Francis of Assisi
The National Gallery
6th May – 30th July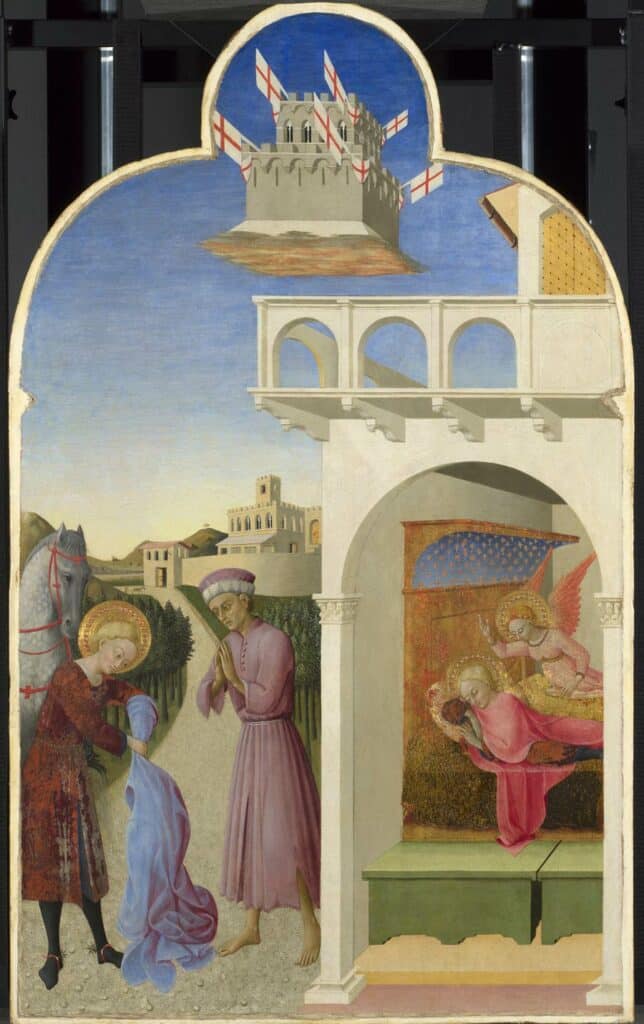 Another big exhibition from the National Gallery you should have your eye on is this one on St. Francis of Assisi. It follows the life and legacy of the saint that is the subject of much religious art, covering pieces from the 13th century to today.
Mediaeval panels, relics and manuscripts are just a part of the works on display that also include works by Botticelli.
Sarah Lucas
Tate Britain
28th September 2023 – 14th January 2024
Provocative uses of sex, class and gender abound in the Tate Britain later this year as an exhibition of the boundary-pushing multimedia artist Sarah Lucas lands at the gallery.
The exhibition features works from a range of her chosen mediums including photography, sculpture and installation, and is narrated by the woman herself, in her voice. The works are punches at our established norms, and often highly humorous.
Marina Abramović
Royal Academy of Arts
23rd September – 10th December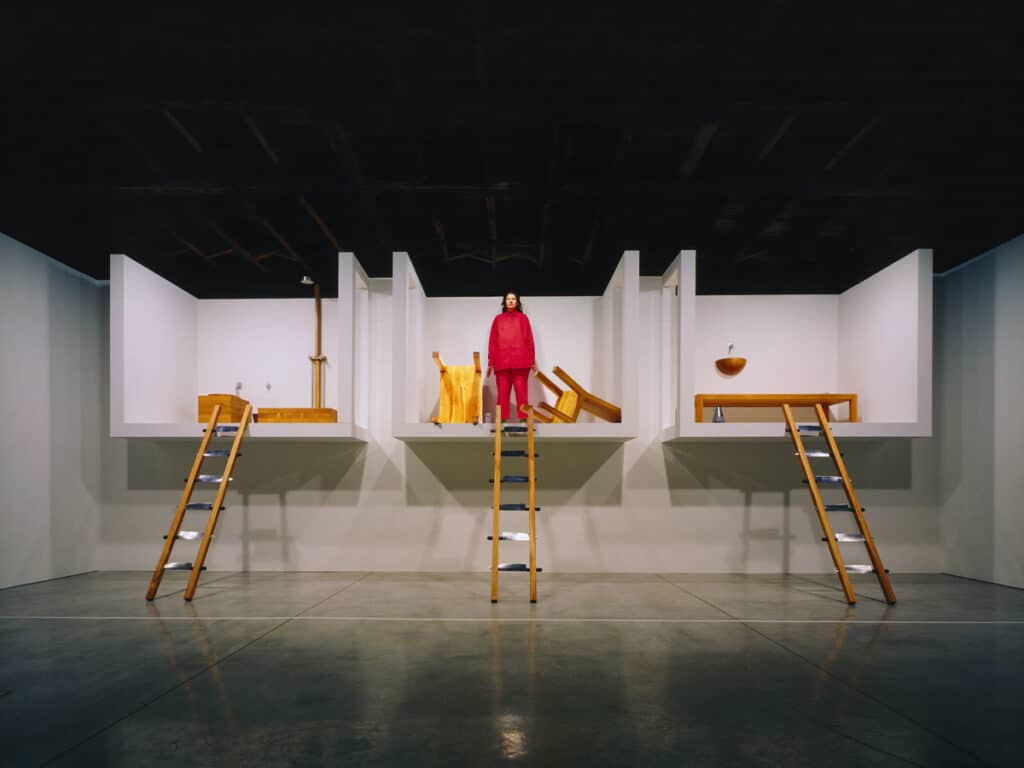 In announcing the first ever UK exhibition to span the whole life of the enormously revered performance artist, the Royal Academy of Arts created quite a splash. Not least because it was also announced that Marina Abramović would be in person, re-performing some of her most iconic works.
If you don't know, she's largely famous for some very groundbreaking performance art that often involves audience participation.
Rhythm 0, probably her most famous work where she invited audiences to interact with her how they chose, ended up with someone pointing a loaded gun at her head. We do NOT recommend anyone trying to do that again.
Philip Guston
Tate Modern
5th October 2023 – 25th February 2024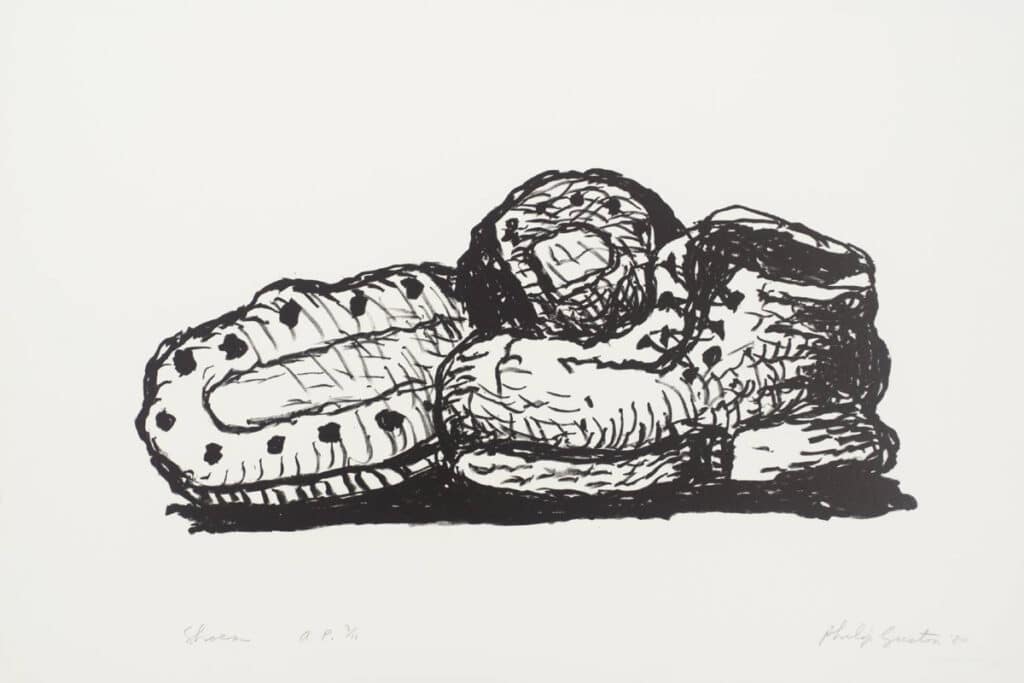 The art of Canadian-born Philip Guston is typified by restless, sometimes disturbed images. They are a reflection of the anxious, turbulent world he saw around him, from the social and political upheavals of the late 1960s, to an understanding of racism as it is perpetrated in daily situations.
The unabashed look and characteristic imagery placed him as peer to the likes of Rothko and Pollock. This exhibition at the Tate Modern is the first major retrospective of Guston's work in over 20 years.
Practical Tips for Booking 2023 Exhibitions in London
If you're looking to attend lots of exhibitions in London throughout 2023, it might be worth considering purchasing an Art Pass or a particular museum membership – they're reasonably priced and can save you lots of cash in the long term.
London Exhibitions: Map
Discover More of London's Culture in 2023