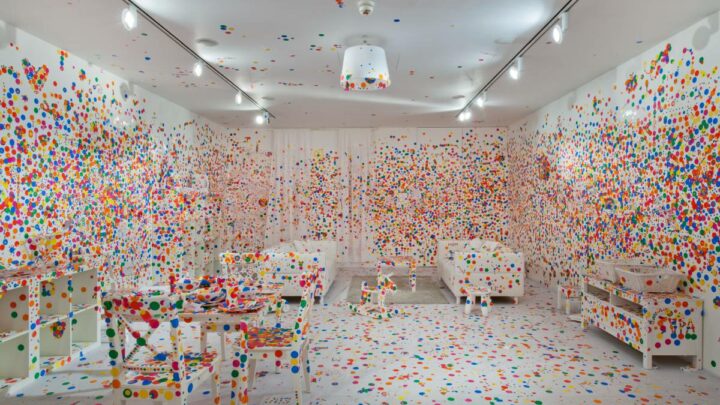 Looking for the best exhibitions in London? We've got you covered with this guide to the top exhibitions in the city right now, as well as cool exhibitions later in the year that you should add to your diary.
Prepare to become totally cultured… This year, the capital is jam-packed with exciting exhibitions for you to feast your eyes upon – from virtual reality art to an exploration of all things gold.
We've even been kind enough to put them all in calendar order for you (you're welcome). Get your diaries at the ready: these are the best exhibitions in London this year.
Must See Exhibitions in London Right Now
The Credit Suisse Exhibition: Raphael
National Gallery
9th April – 31st July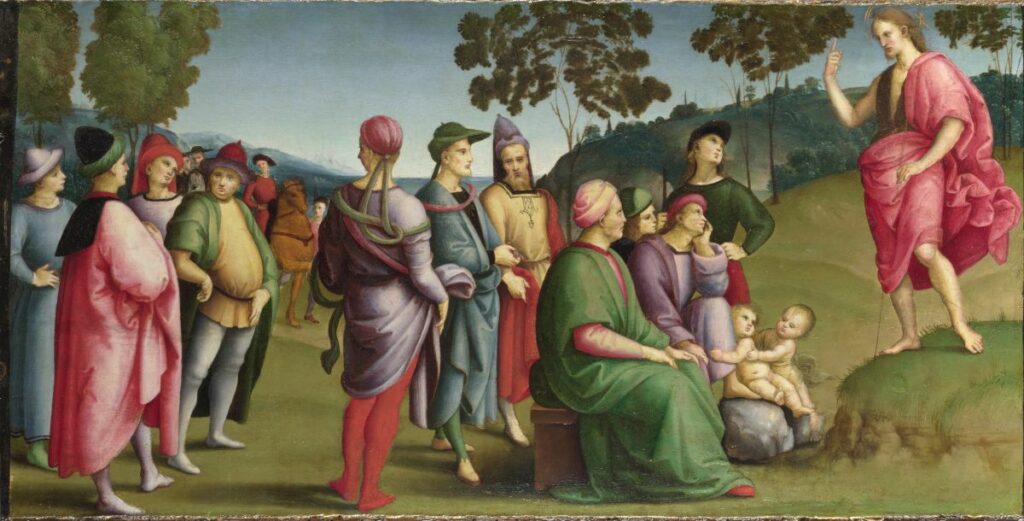 A – slightly late – exhibition in London is set to mark the 500th anniversary of Raphael's death at the the National Gallery this April (it was actually in 2020, but who's keeping tabs?).
Laid out in chronological order, the Renaissance painter will be celebrated by 90 of his most impressive exhibits. Loans from the Louvre, Musei Vaticani, and the Galleria degli Uffizi are all making The Credit Suisse Exhibition: Raphael as breathtaking as possible.
Read More: The Best Art Galleries in London
Breaking the News
British Library
22nd April – 21st August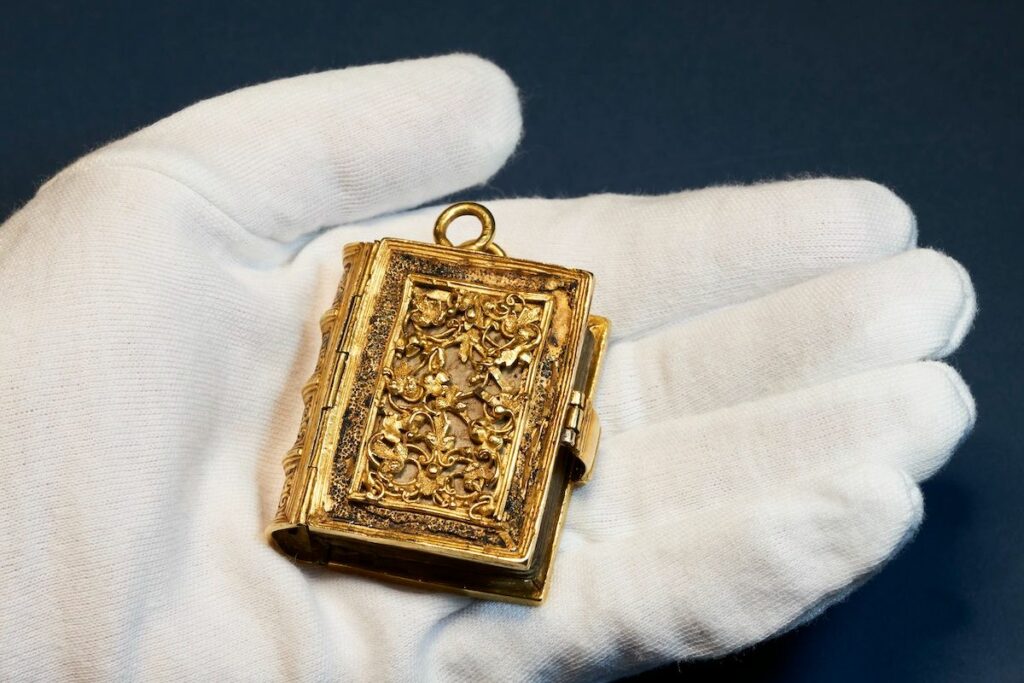 Ever wondered how the UK news is made? The British Library is unveiling their Breaking the News exhibition in April that'll give you the behind-the-scenes scoop on just that.
In the library's first-ever major exhibition, you'll be able to delve deeper into the use of gold, the industrial revolution, and the evolution of news. You'll also be faced with some very deep questions about the ethics of news reporting and the notion of a free press – prepare to frazzle your brain.
Walter Sickert
Tate Britain
28th April – 18th September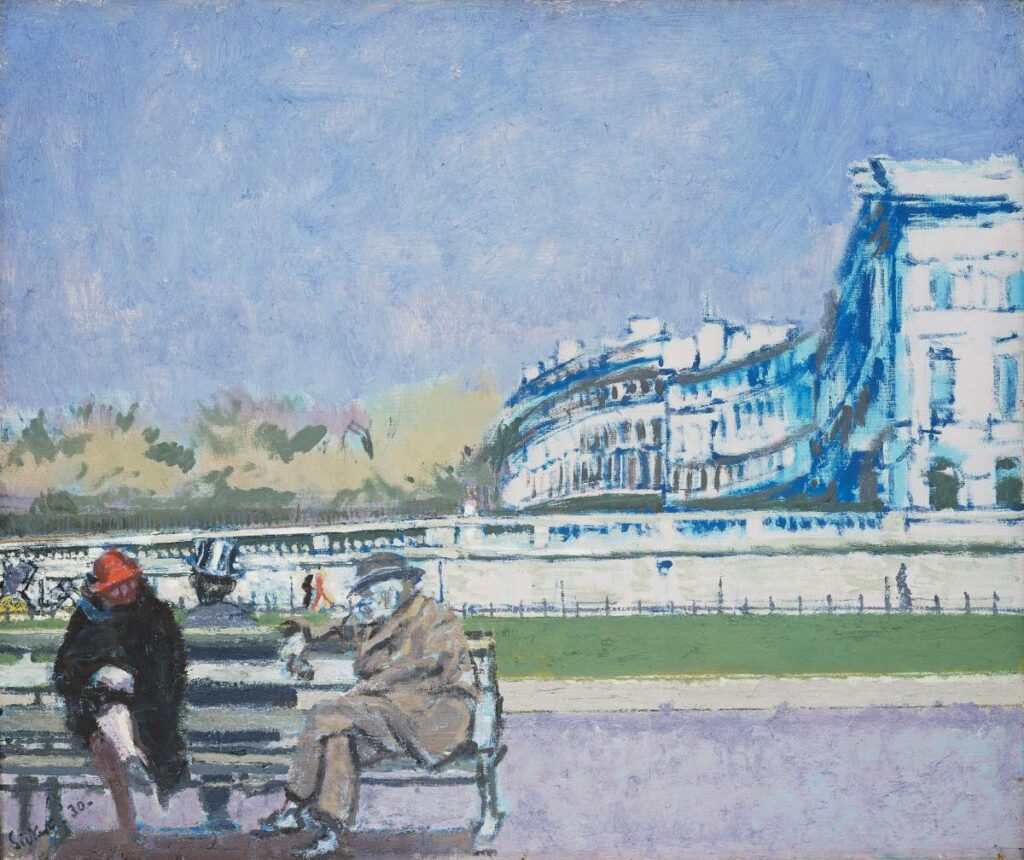 Tate Britain will be celebrating the life and work of the theatrical artist Walter Sickert in this Spring exhibition in London.
Sickert's radical approach to painting throughout the 19th and early 20th century will be explored through over 150 of his works – spanning nude portraits to rowdy music halls.
Excitingly, his highly-coveted self portraits will be making their way into the exhibition, so you'll be able to catch a glimpse of the man behind the madness.
Our Time on Earth
Barbican
5th May – 29th August
In a world that is dawdling towards sustainability, Our Time on Earth makes an ever-important plea by blending art, science, design, music, and philosophy into one important exhibition.
Expect to be taken on a journey of self reflection and empowerment through a series of immersive installations and thought-provoking works – this is one of the most exciting interactive exhibitions London is boasting so far in 2022.
Welcome to Queer Britain
Queer Britain
5th May – July 4th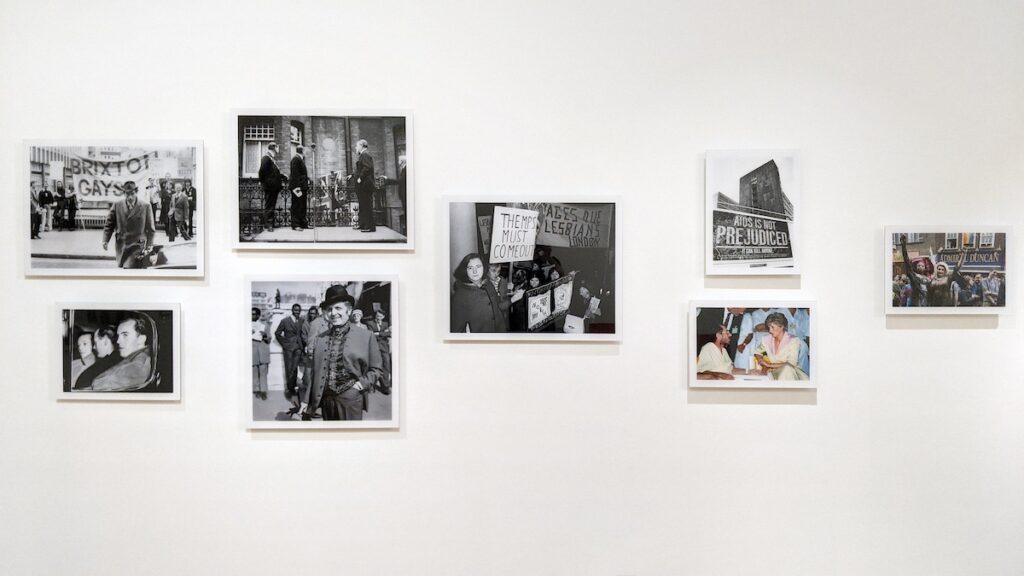 In their debut exhibition, Welcome to Queer Britain, LGBTQ+ museum Queer Britain will be introducing visitors to the charity, as well as displaying pieces from the museum's ever-growing collection of photography and previous collections.
As well as this, Queer Britain will also be displaying the top two artworks by Sadie Lee and Paul Hartfleet from the Queer Britain Madame Prize, an award with the 2022 theme of Queer Creativity.
The best part? This museum is free and inclusive to all – whether you're part of the community or not.
As Seen By Me – By Roland Lawar and Anthony Laurencin
Studio West
6th – 26th May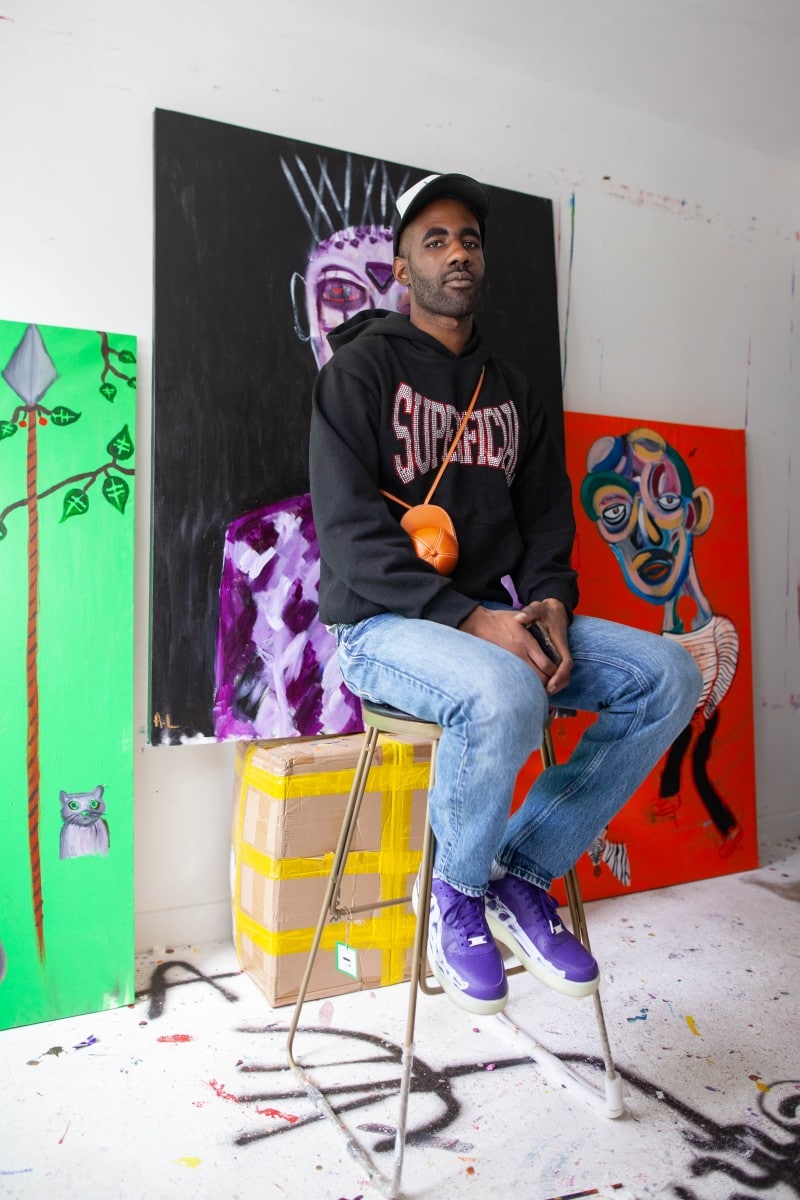 Studio West are celebrating black artists throughout May in London with their latest duo exhibition.
The exhibition will feature Lawar's metal sculptures, which are inspired by his hometown in Nigeria, as well as Laurencin's unique, self-taught art style.
The artists' work acts as an intergenerational conversation hosted through two bold mediums and is a must-visit exhibition this year in London.
London Exhibitions to Have in Your Diary in 2022
Alex Katz: Chippies
Timothy Taylor
12th May – 25th June
In preparation for his 2023 retrospective at The Solomon R. Guggenheim Museum in New York, Alex Katz will be hosting an exhibition of his work at Timothy Taylor art gallery.
The exhibition will feature Katz's bird paintings, minimalist yet slightly abstract – drawing inspiration from Alfred Hitchcock's film noir, The Birds. This series of workpays homage to the millennium-old art of Japanese scroll painting, which has had a strong influence in Katz's work over the years.
Future Ritual
Institute of Contemporary Arts
16th – 30th May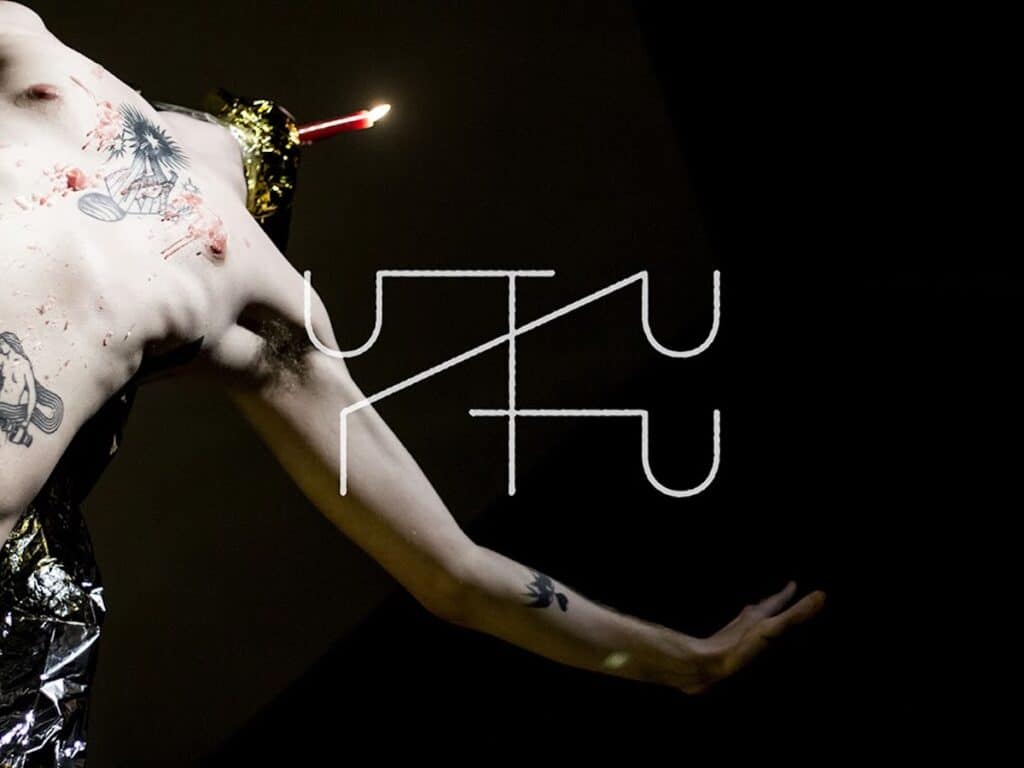 The ICA's Future Ritual exhibition is the result of a research project attempting to understand the use of rituals (and their cultural significance) in contemporary performance and queer cultures.
The likes of Joseph Morgan Schofield, Benjamin Sebastian, and Soojin Chang will illustrate their findings through mesmerising performance-led art, in what looks to be an incredible London exhibition in 2022.
Cornelia Parker
Tate Britain
18th May – 16th October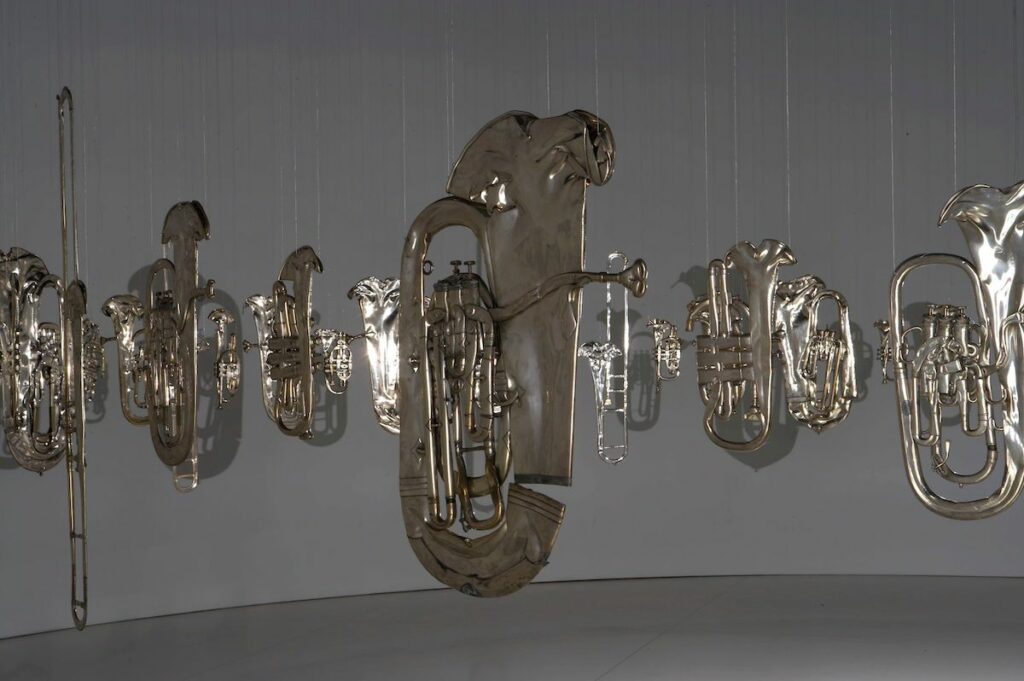 Cornelia Parker first found success in the 80s after her captivating hanging installations took the world by storm, and ever since she has led the contemporary art scene in London.
Tate Britain's exhibition will celebrate Parker's experimental work – which often explores fundamental issues such as violence, human rights, and the environment – through over 90 pieces of thought-provoking art. Some of which include her famed suspended works such as as Thirty Pieces of Silver and Cold Dark Matter: An Exploded View.
Feminine Power: The Divine to the Demonic
British Museum
19th May – 25th September
The British Museum are set to host one of London's most fascinating exhibitions in 2022, which looks at a variety of female spiritual beings within global religion and faith.
This incredible exhibition will delve into the world of goddesses, demons, witches, spirits and saints – and just how they have shaped our world throughout history. Whether it's through personal belief or mass culture, this collection of objects will have you rethinking everything you thought you knew about spirituality.
Gold
British Library
20th May – 2nd October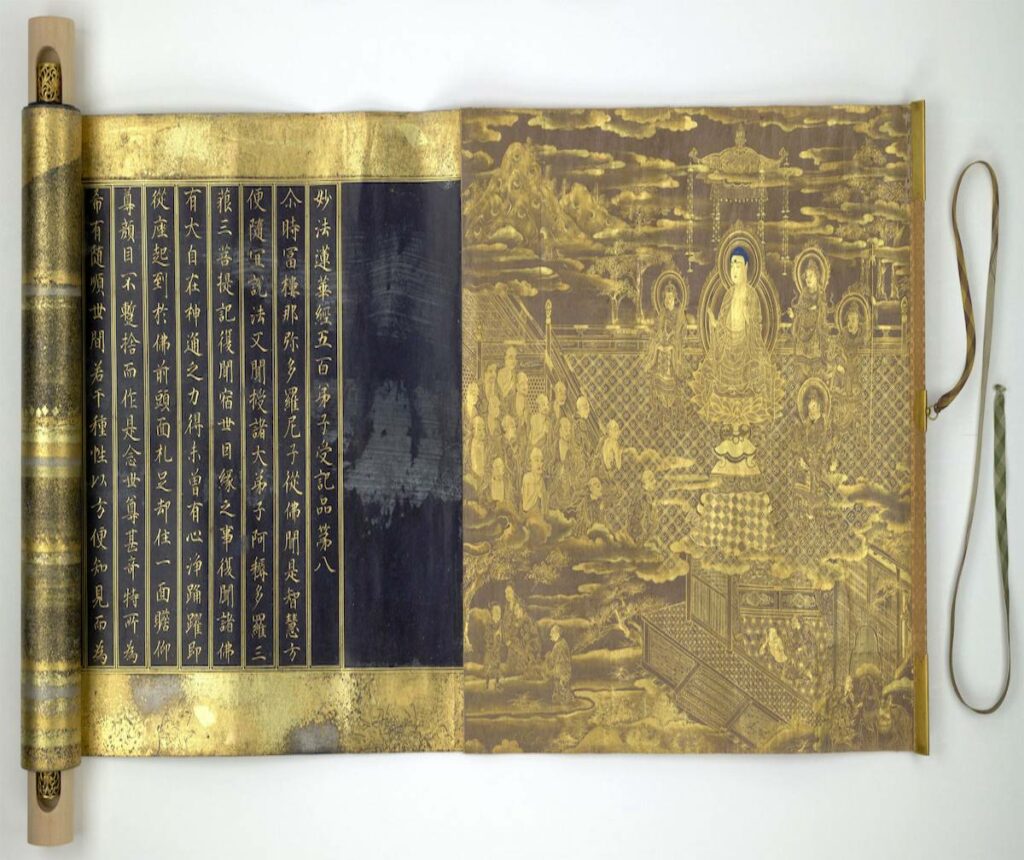 The British Library's year of exciting exhibitions continues with Gold: an exploration into how the material has been used to transform the written words of multiple cultures and faiths throughout time.
On display are luxe manuscripts, gold scrolls, and gold-tooled books, including the Harley Golden Gospels and the Lotus Sutra and a treaty from Malayalam.
British Blues Exhibition
Barbican Library
26th May – 19th September
Running for 4 months from the 26th May, the British Blues Exhibition will be highlighting the rise of British Blues music from its US and African roots.
As well as featuring pieces from its own extensive collection, there will also be an exhibit from the Ealing Club CIC and the Paul Oliver Special Collection, held at Oxford Brookes University.
In honour of the late Chris Barber, who played at the Barbican with his Jazz band, the exhibits will also feature items donated by Barber and John Mayall – the first British Blues Exhibition Hall of Fame members.
Mexican Geniuses: A Frida & Diego Immersive Experience
Dock X
28th May – Summer 2022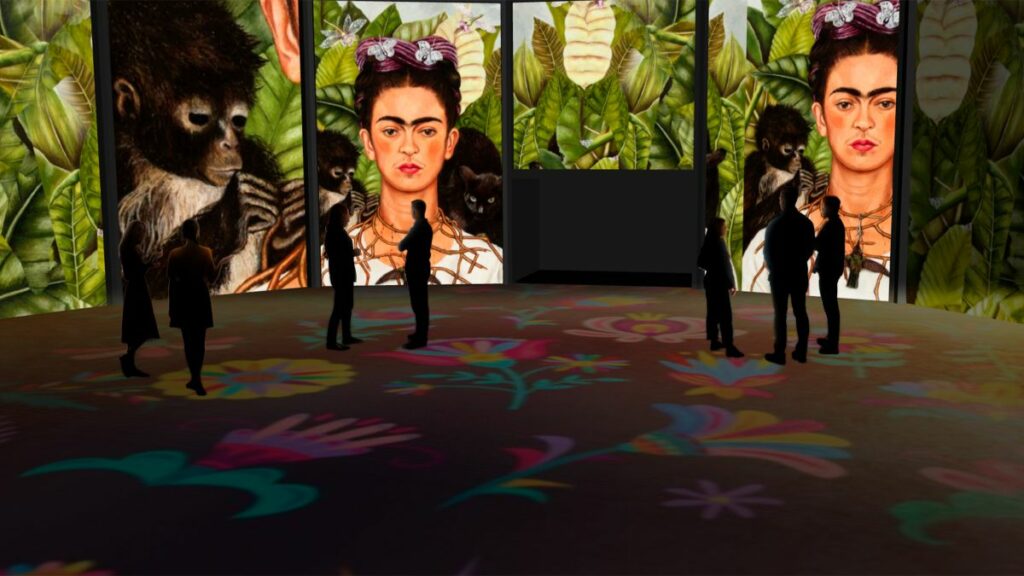 Mexican Geniuses: A Frida & Diego Immersive Experience looks set to be one of the top exhibitions coming to the capital in May.
This 360º digital art exhibition will arrive in Canada Water and encourages you to venture into the eclectic universe of Frida Kahlo and Diego Rivera – two artists that revolutionised the art world in the 20th century.
Throughout the experience you'll be surrounded by huge screens and an enveloping sound system – and there will also be a VR experience to allow you to escape to Mexico.
Penny Goring
Institute of Contemporary Arts
8th June – 11th September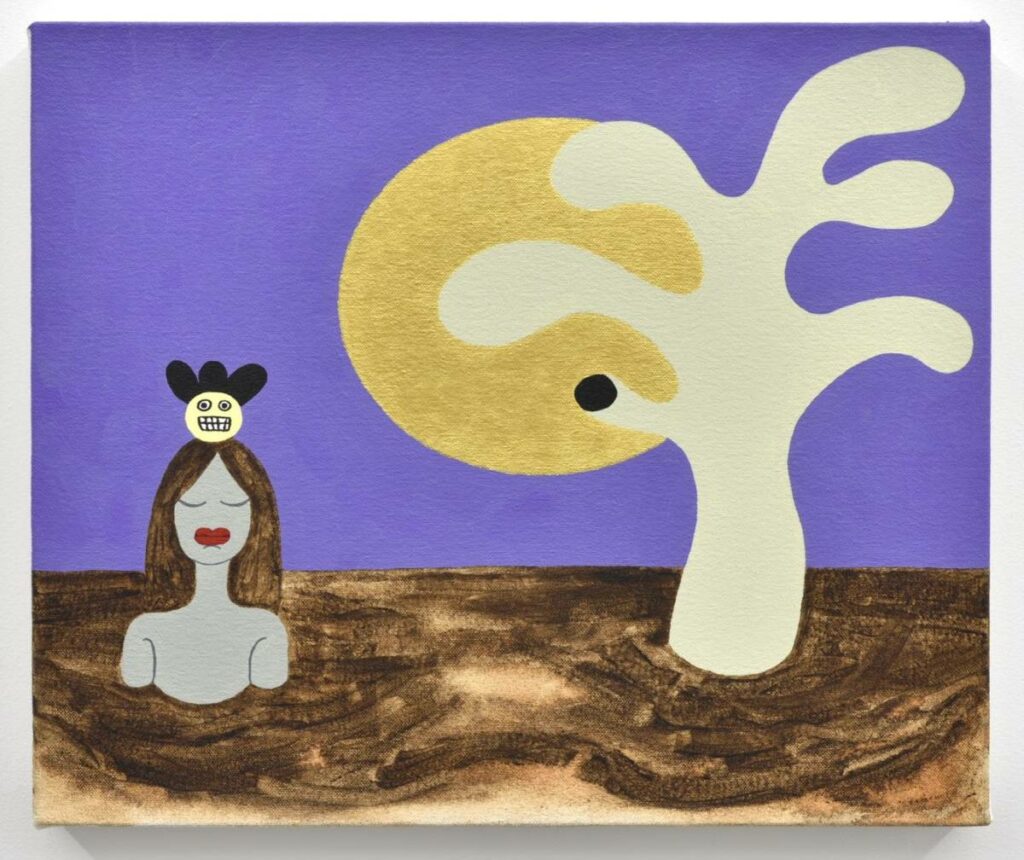 The works of innovative artist and poet Penny Goring will be put on display at the Institute of Contemporary Arts this Summer in London.
Goring's work dates back from the vibrant 80s to the modern day and is heavily shaped by her innermost thoughts, visions, and anxieties… the result is a breathtaking collection of emotional words and images that gives a glimpse into her weird and wonderful mind.
Take One Picture
National Gallery
9 June – 11 September
Taking the title for most adorable exhibition in London 2022 is the National Gallery's Take One Picture.
The exhibition will showcase children's creative responses to a famous painting, this year's being Orazio Gentileschi's The Finding of Moses (early 1630s).
Ranging from woven baskets and handmade jewellery, to paintings of landscapes and animals, expect to spot some adorable creative work from the little ones. You never know, we might just find the next Picasso.
Eternally Yours: An Exhibition about Repair, Care and Healing
Somerset House
16th June – 18th September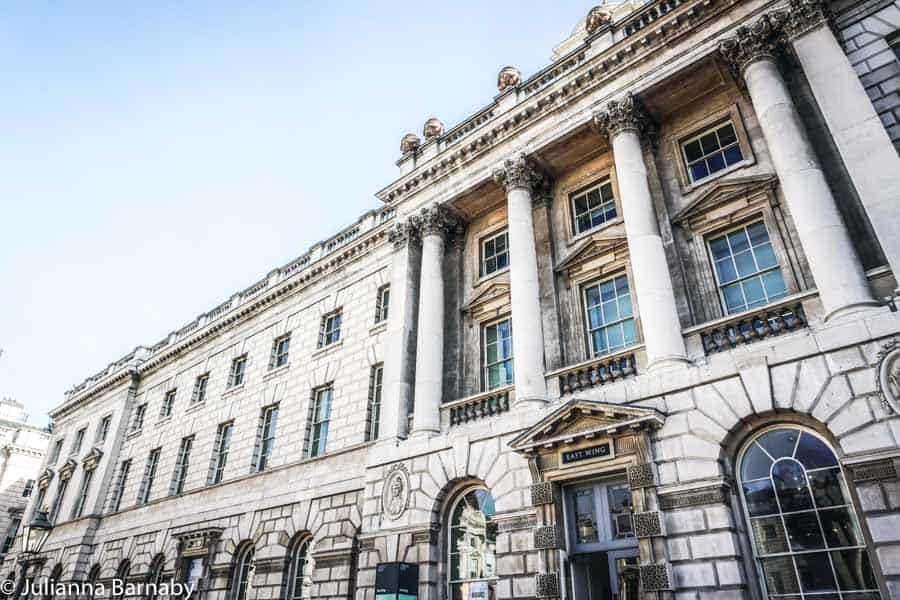 In this completely heartwarming free exhibition entitled Eternally Yours: An Exhibition about Repair, Care and Healing, the objects that we hold onto (if it's sentimental, it doesn't count as hoarding… right?) are displayed along with their personal history at Somerset House.
Inspired by the Japanese art of Kintsugi – where broken ceramic is mended with liquid gold – on display is everything from textiles and ceramics to furniture and toys.
There'll also be a live repair shop that will attempt to upcycle items so that they don't need to be discarded.
Kusama's Obliteration Room
Tate Modern
23rd July – 29th August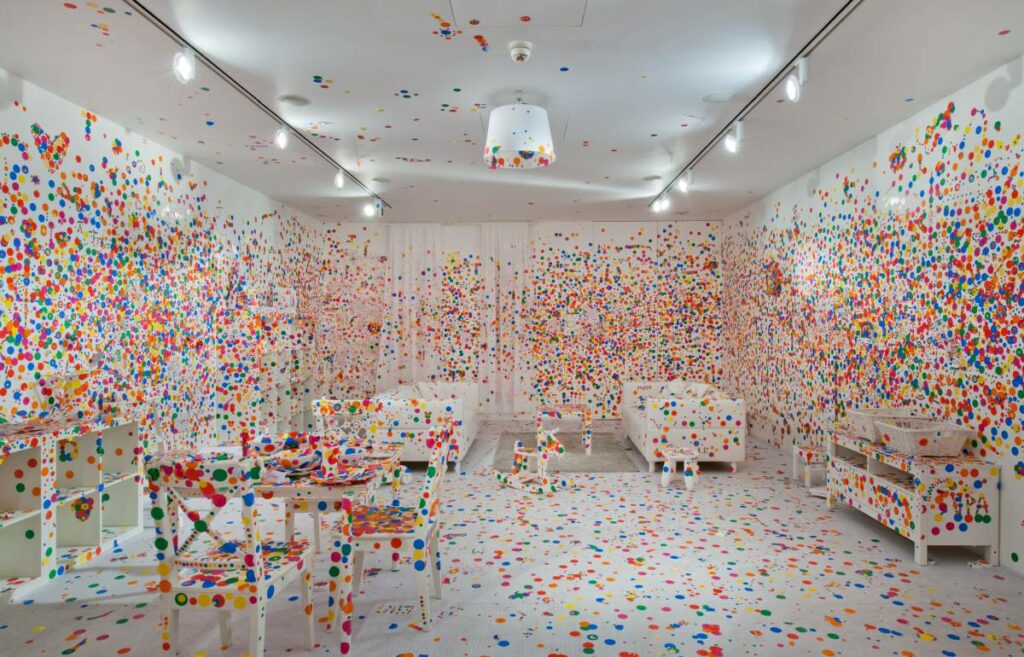 Ready to partake in an exhibition, rather than view it from the sidelines? Kusama's Obliteration Room allows you to do just that.
As part of UNIQLO Tate Play, families (or just adults, if you fancy getting involved) will be invited to help transform the completely white space into a colourful room using circular stickers. Let your imagination go wild.
Hallyu! The Korean Wave
The V&A
24th September – 25th June 2023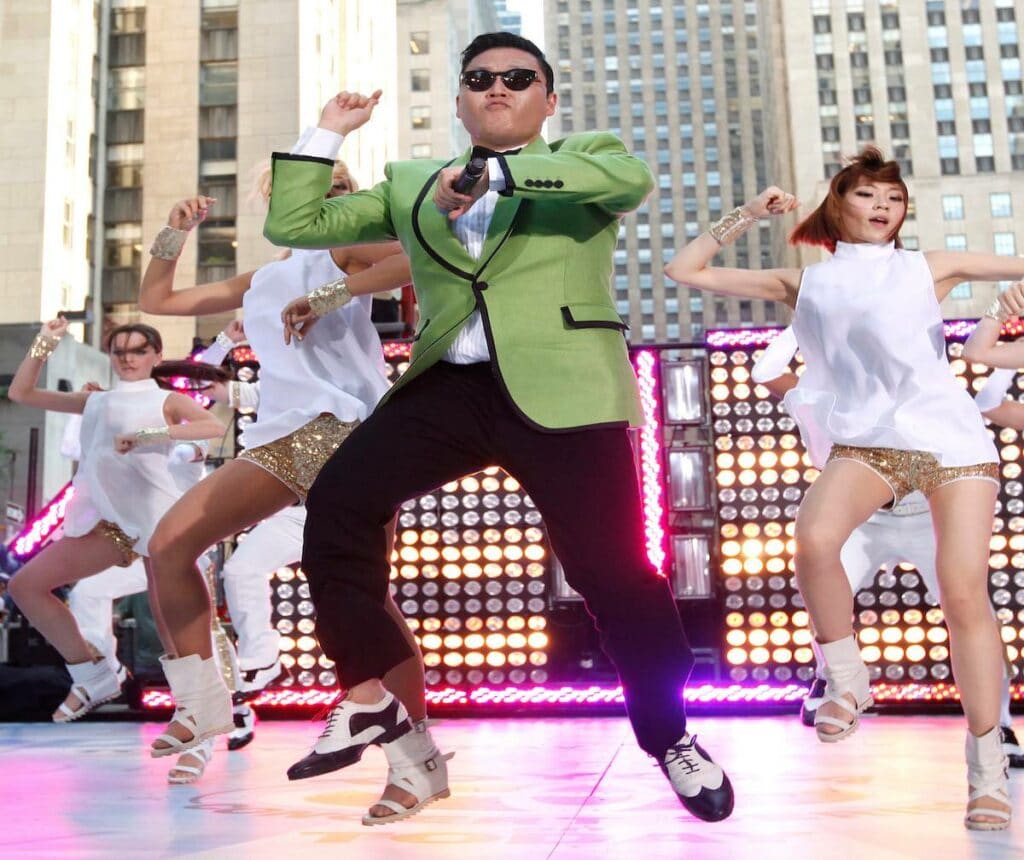 Think you know your Gangnam Style from your Dynamite? Exploring all things Kpop, Hallyu! The Korean Wave exhibition at The V&A looks set to be a bundle of fun towards the end of 2022.
Through cultural phenomenon's such as Psy and BTS to K-fashion and dramas, Korea's impact on the rest of the world will be explored through an innovative collection of videos, memorabilia, and written pieces.
Read More: 30 Free Museums in London
Lucian Freud: New Perspectives
National Gallery
1st October – 22nd January 2023
He was one of the most influential painters of the 20th century, and now Lucian Freud's work will be displayed in the new exhibit, Lucian Freud: New Perspectives at the National Gallery.
Spanning seven decades of his career, artwork including Girl with Roses and Reflection with Two Children will be curated in an Expressionism exhibition like no other. It looks set to be one the most important London gallery exhibitions in 2022.
Science Fiction: Voyage to the Edge of Imagination
Science Museum
6th October – 4th May 2023
Science nerds will absolutely adore Science Fiction: Voyage to the Edge of Imagination, which is coming to the Science Museum in October.
Defying genres, this is an immersive experience that will take visitors on a journey throughout space and time to explore how science could impact our visions for the future.
Expect authentic objects from some of the top space films, TV, and books, alongside paintings, artworks, and photography.
Discover Manet and Eva Gonzalès
National Gallery
21st October – 23rd January 2023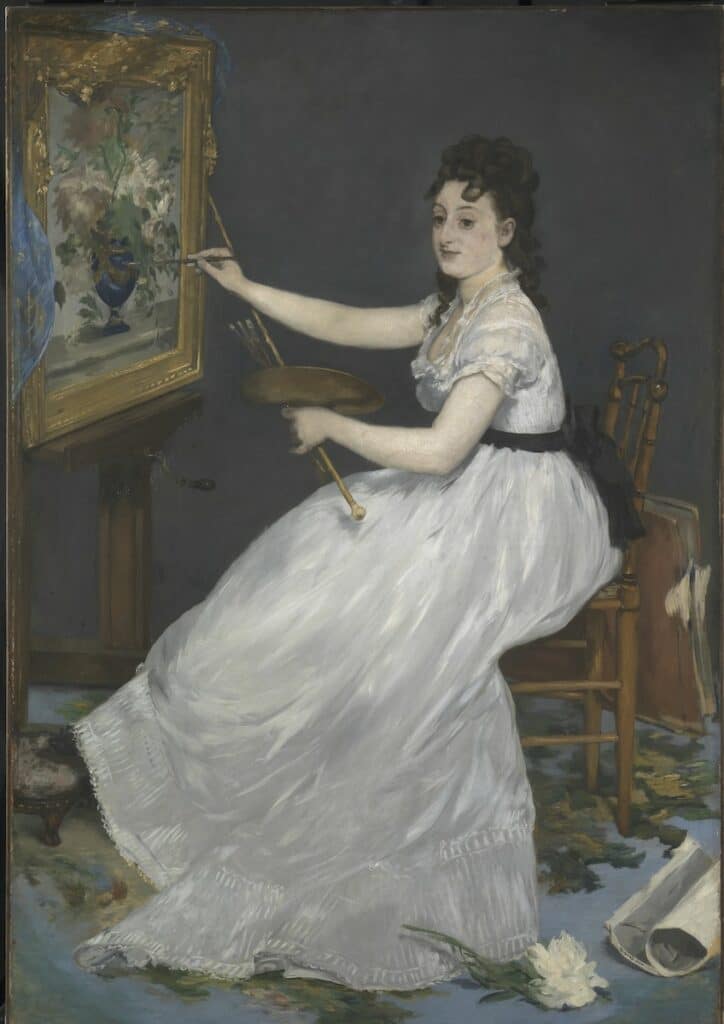 The London exhibition Discover Manet and Eva Gonzalès will be based around the iconic Portrait of Eva Gonzalès by Édouard Manet – which, at the time, was considered to be the most famous modern French painting in the UK.
This is the UK's first exhibition dedicated to Eva Gonzalès and will explore her very famous portrait, as well as some of her own incredible work and a stark comparison of female portraits by male and female artists throughout history.
Practical Tips for Booking 2022 Exhibitions in London
If you're looking to attend lots of exhibitions in London throughout 2022, it might be worth considering purchasing an Art Pass or a particular museum membership – they're reasonably priced and can save you lots of cash in the long term.
London Exhibitions: Map
Discover More of London's Culture in 2022