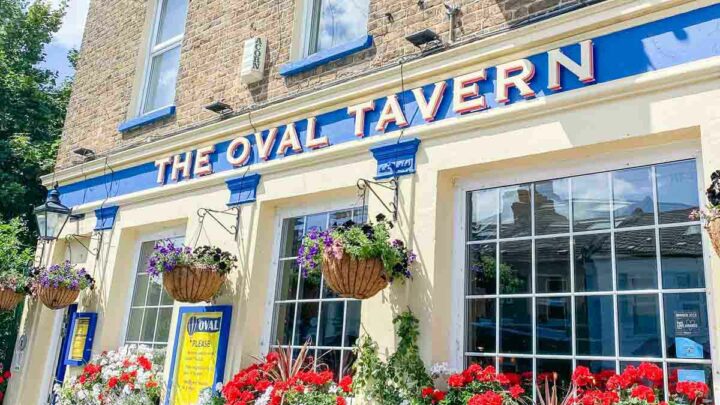 Looking for a good Croydon boozer? Look no further – these are the spots
A refreshing pint, a Sunday roast and even a spot of live music. We're about to embark on one hell of a pub crawl. Let the good times roll with this handy guide to the best pubs in Croydon.
The Best Pubs in Croydon
The Oval Tavern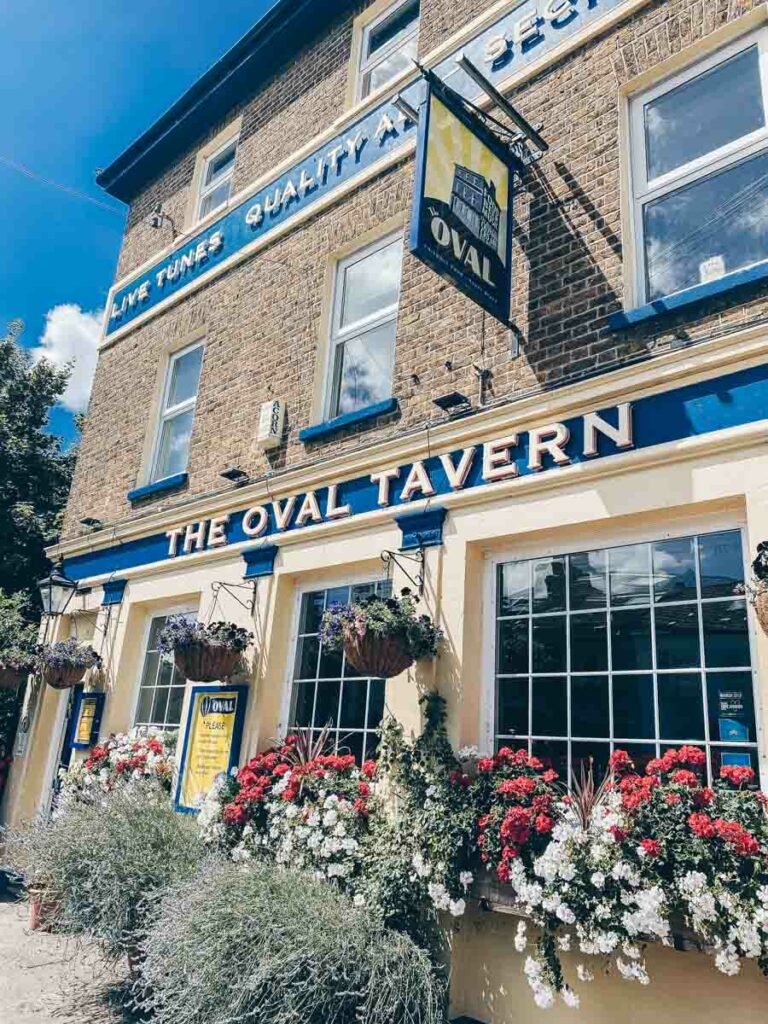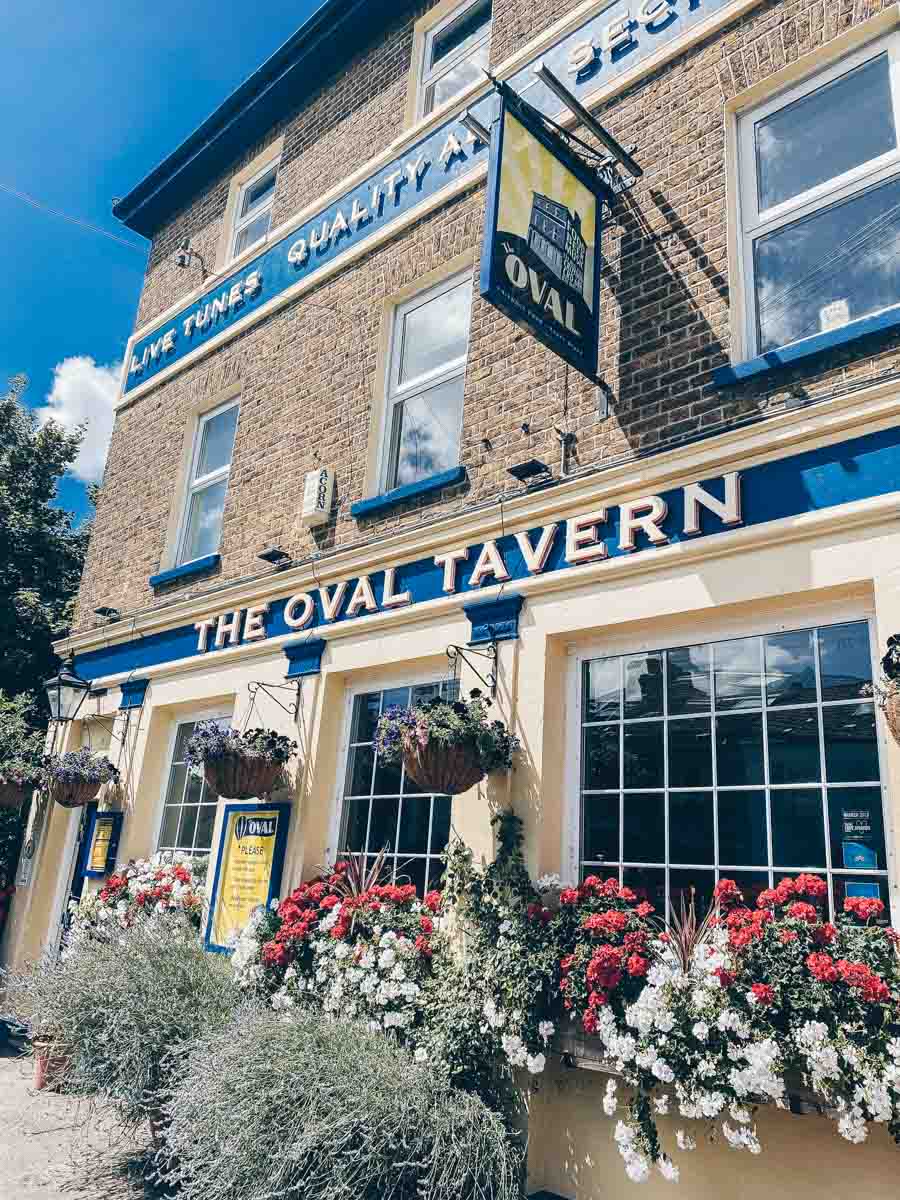 The Oval Tavern could be about to become your favourite Croydon pub, especially if you love live music – something we think is seriously missing from English pubs.
Music is a passion here and with a programme that includes folk, jazz, ska and rock, there's something for everyone.
Serving fresh food with a veggie bias – some of their produce comes from the onsite vegetable and herb garden – you may find this really is the 'best veggie breakfast in Croydon'.
The Oval offers a range of quality ales, with locally brewed beer from The Cronx Brewery and Peckham's Gosnell's Mead.
With a lovely walled beer garden, a pub quiz every Wednesday, roasts and jazz on a Sunday, not to mention the odd cat passing through, it's every pubgoer's dream.
Did we mention that it also pops up several times in Peep Show? Check out the early series and you'll see The Oval pop up as Jez and Mark's local drinking hole. If it's good enough for them…
The Builders Arms
Lovers of traditional local English pubs will certainly savour a pint or two at The Builders Arms.
The Fuller's pub is in a quiet residential area on Leslie Park Road, just 10 mins walk from East Croydon station.
With high ceilings and sliding windows opening onto an enclosed garden at the rear, you can look forward to barbeques and hog roasts in summer and watch the live sports screenings while you're at it.
Food-wise, enjoy classic pizzas and homemade burgers. It's a spacious yet cosy watering hole, much loved by the locals. Saturday afternoon, sorted.
The Cricketers
Gianluca's passion for food began while working in his mother's fishmongers. Prior to taking over The Cricketers, he ran a successful pop-up – Miss P's Barbeque, with an outlet at Pop Brixton. His London take on Southern-style barbeque led to TV appearances on Sunday Brunch and James Martin's Home Comforts.
No surprise then that this is one of the best pubs in Croydon for top-notch food. Their current kitchen resident is Mikos Gyros – a mouth-watering menu of Greek gyros pitas and hot boxes with 'farm to table' ingredients.
If you're in the mood for cocktails, try a Passion Fruit Martini or a Calamansi Sour (made from a type of Lime found almost exclusively in the Philippines). They also hold craft beers from Beavertown, Freedom and Purity.
The Dog & Bull
The oldest pub in Croydon The Dog & Bull is an 18th-century Grade II listed building on Surrey Street. An inn called The Bell however is thought to have been located here, way back in the 12th or 13th century.
Fast forward to the present day and the pub claims to have the largest beer garden in Croydon. You can order drinks from the outside bar and watch the game alfresco from one of their heated booths. This part of the pub was historically a dog pound for stray animals (and thankfully the pub is still dog-friendly).
From pizzas to Buffalo wings, the menu is American-inspired. Throw in some live music and an open fire – it's no wonder this traditional pub has stood the test of time.
The Green Dragon
Find yourself on Croydon's busy high street and you might see a big pub on the corner called The Green Dragon.
It's a relaxed atmosphere by day and child-friendly too. There's board games, live sports and a pool table if that's your vibe. By night, however, you'll get to enjoy DJs, poker nights, live music and a lively crowd.
You also won't be short of options when it comes to food. Pizzas, burgers, wraps and traditional pub classics like battered cod and chips will hit the spot. There's a kids menu, roasts on a Sunday and it's never too early for cocktails with their bottomless brunch every weekend.
The Tree House
The Tree House has it all going on. It's a pub, restaurant, club and there's plenty of outdoor seating. You may as well just spend the whole day here.
Their beer garden is a great spot for a pint in the sunshine and live sports can be watched on the outdoor screen.
From steak to sausage and mash, the menu is a mix of modern European and pub classics with daily specials. You'll also want to come back for Sunday roasts with all the trimmings.
Upstairs, there's room for 250 partygoers at the Tree House Club Lounge. House, RnB, UK garage, chart and club classics blare out every Friday and Saturday night until 3am – so bring your dancing shoes.
The White Bear
Searching for country pubs near Croydon? It may be a surprise to hear that if you drive 15 minutes from the centre, you'll be right out in the sticks.
The White Bear in Warlingham is a 16th-century country pub with ye olde world charm and fabulous countryside views. Once a row of 15th and 16th-century workers' cottages, it's now a rabbit's warren of a pub with ample seating indoors and out.
The menu offers an array of locally sourced ingredients. Work up an appetite with a country walk on the nearby footpaths before settling down with a glass of red by the open fire. Just watch out for the two resident ghosts.
The Fox
We're forever amazed at the awesome green spaces that make up the green belt surrounding Croydon. If fresh country air is just what you're craving (along with some excellent grub), The Fox is one of the best pubs in South Croydon.
It also gives you a great excuse to discover the surrounding Farthing Downs and Happy Valley. There's rolling hills, woodland and wildlife, all with a hearty meal waiting for you at the end of it.
From seared fillet of seabass to slow-cooked beef and porcini bourguignon, it's an irresistible menu, plus everything you'd want from a cosy country pub. Dog friendly, child friendly. Hiking boots on and off we go.
Surrey Cricketers
For a proper old-school local boozer, look no further than a hidden gem called The Surrey Cricketers (affectionately known as 'The Cricks').
It's that fronted triangular-shaped pub on the corner of West Street. From the outside, the pub looks sizable. Inside, however, with its vintage tankards hanging from the ceiling, it's an intimate cosy pub with a friendly atmosphere.
The Cricks is a fond favourite amongst the locals and renowned for its live evening entertainment. They also host karaoke nights so you best get practising.
The Old Fox and Hounds
A short walk round the corner from West Croydon station, The Old Fox and Hounds is a good spot for anyone so gasping for a pint they can't manage the walk to one of the further spots.
The pub used to be known as just the Fox and Hounds, the 'Old' being only recently added. It's certainly fitting, this place is stuck so far in the past they don't even have a website. The vibes inside are charming – Walls are hung with assorted memorabilia and patrons are always friendly.
You'll find all the regular pints on the tap plus a couple of IPAs from Greene King, sport playing on match day and the pub in full swing on Friday evenings for karaoke night
The Spread Eagle
The Spread Eagle is a bit of a hotspot in the neighbourhood. They pull in the punters with a massive range of beers, wines and spirits to fill your cup, giant screens with sport throughout the pub, and a great lineup of music on a regular basis.
The style of the pub is older than its flat-screen TVs and contemporary gin collection might lead you to imagine. You'll find an eclectic mix of people drinking here, with a bit of a younger crowd than some of the older boozers in this guide.
Turn up on a Sunday night and you'll also be treated to a pub quiz. It kicks off at 8pm every week and costs £2 per person to enter.
Croydon Pubs: Practical Tips
Some of the country pubs are best reached by car so line up that designated driver.
If you're going to the more foodie pubs with the aim of eating, make sure you book a table. These places are popular and fill up quickly. You don't want to be going home hungry.
Croydon is connected to the rest of London by overground and national rail. As such it's actually pretty easy to get down there. Your nearest major train station should be able to take you there but check the route first.
Pubs in Croydon: Map