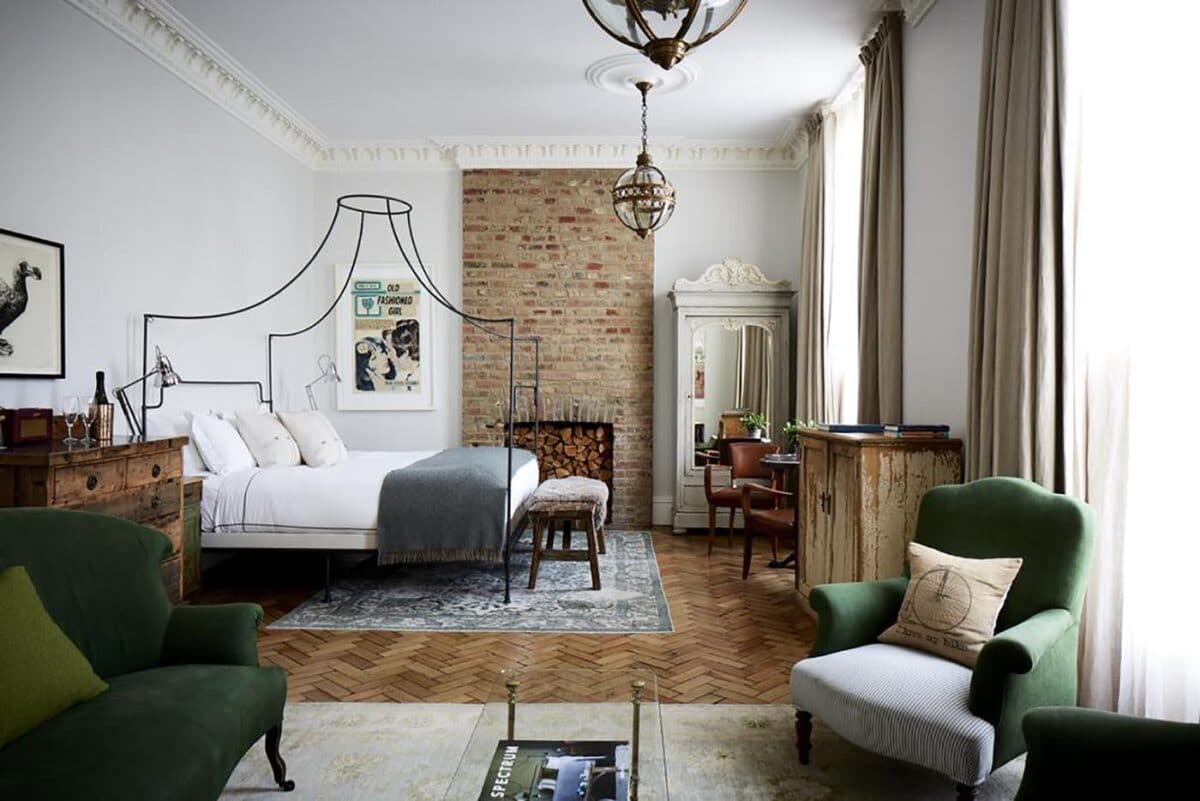 Looking for cool and quirky hotels in London? Here are 21 fabulous and unusual places to stay for your trip.
We have one question for you.
Why stay in a bland and boring hotel when London has so many straight-up amazing places to stay?
No, seriously.
Even though we live in London – there's nothing we enjoy more than booking into a swanky hotel, going for a blow out dinner and making the most of this crazy metropolis. Let's face it: in a city that's packed with quirky things to do and with such a vibrant social scene, it's no surprise is it that you're never short of a characterful place to lay your head at night.
Want to stay in rooms surrounded by amazing art? What about a floating hotel? Come along and discover these cool hotels in London.
Best Cool and Quirky Hotels in London: At a Glance
Cool & Quirky Hotels in London
Quirky Hotels in London: Practical Tips and FAQ for Your Trip
London's famous 'Tube' network makes it a piece of cake to get around. If you're on a budget, heading out a bit further is a great way to make your pounds stretch that bit further.
Many of the quirky hotels in London are in old historic buildings, which often means stairs. It's best to double check accessibility ahead of time, just in case.
Where do Hipsters Stay in London?
In short, Shoreditch. Shoreditch's title as one of the coolest places to stay in London is still going strong thanks to the vast numbers of poppin' restaurants, bars and cultural hotspots in the area. There are lots of London's most unusual hotels here and it's also home to some of the best street art in London too.
Don't let that put you off if you would rather die in a ditch than describe yourself as a hipster though – it's an all-round great area to stay.
Map of Cool Hotels in London