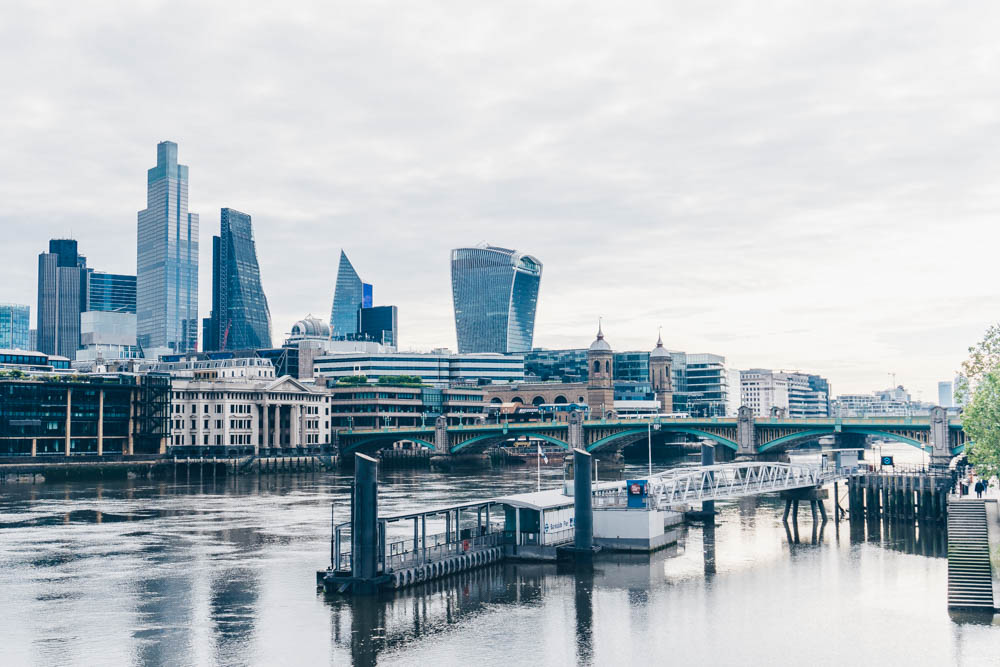 Moving to London? Here are the big, important things that you should know before tackling life in the world's coolest city.
London is crazy-exciting and we bet you're itching to move here. But hold those horses cowboy, you've got some thinking to do before you tackle life in the big city.
There are all the boring details of renting a place, figuring out how much wonga you're going to need AND how to get around.
Then there are the bigger questions like where should you live? How will you make friends, find love and cope with all that rain?
So if you're wondering how to move to London, or even should I move to London, don't worry. We've got you covered.
Here's a guide to everything you should know before you make your move to the big smoke.
What to Know Before Moving to London
You'll Pay Through the Nose for Rent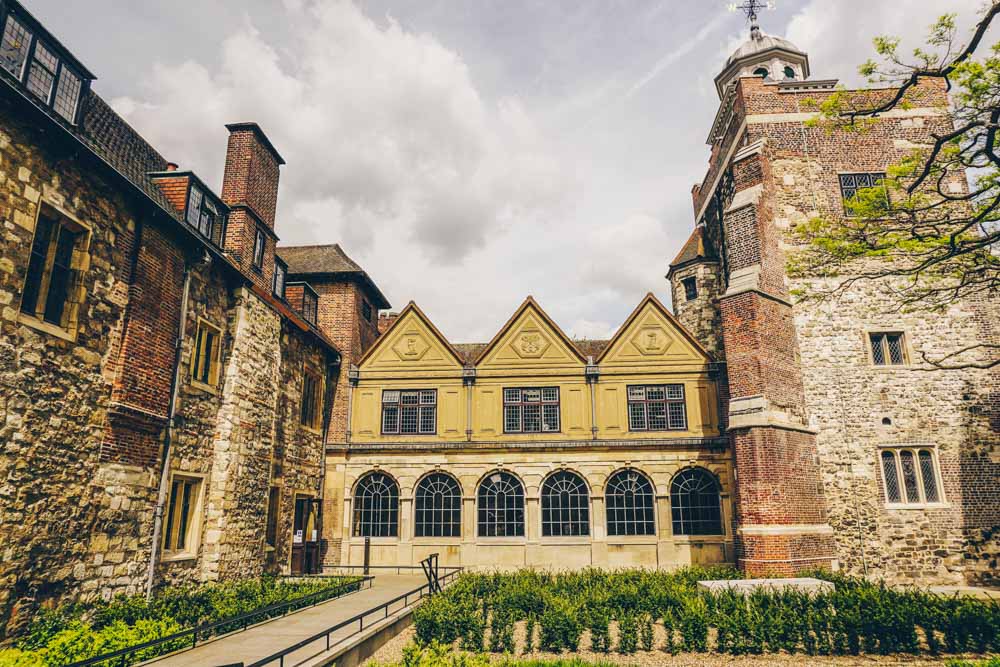 You probably know this already, but you probably don't know just how bad it can get. London is one of the most expensive cities in the world to rent or buy in, and that's not just because of specific affluent areas. We're talking about the whole tamale.
Moving to London alone? You'll be lucky to pay under a thousand pounds a month for a one-bedroom place in London, and then you've got to consider bills and council tax.
There are ways to help soften that blow, though. Living with others is one of them, and a route most people take when they first move to the city.
Knowing where to live can also help. We recently got some experts to recommend a few spots to us. You can check them out here.
One other thing to bear in mind here is that you'll need a hefty amount of money put down on a housing deposit. Better start saving…
It's Work Hard, Play Hard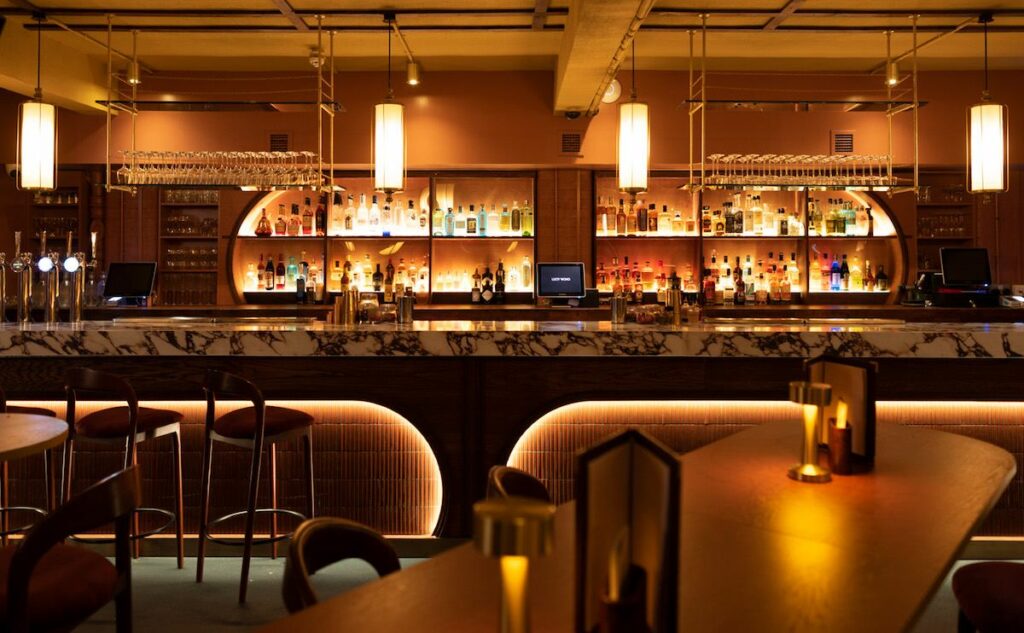 People in London work hard. Like really hard. You'll be expected to do the same. It's all part of how the whole move-to-the-city-to-chase-your-dreams thing goes down.
Fortunately, people who work hard also know how to let loose. Expect to be dragged to a nearby pub after work and to be living it up in the clubs of the city on your weekends.
One thing's for sure, London isn't short of world-beating bars, restaurants or music venues. With all that going on, how could you resist?
The City Ain't as Gritty as People Say It Is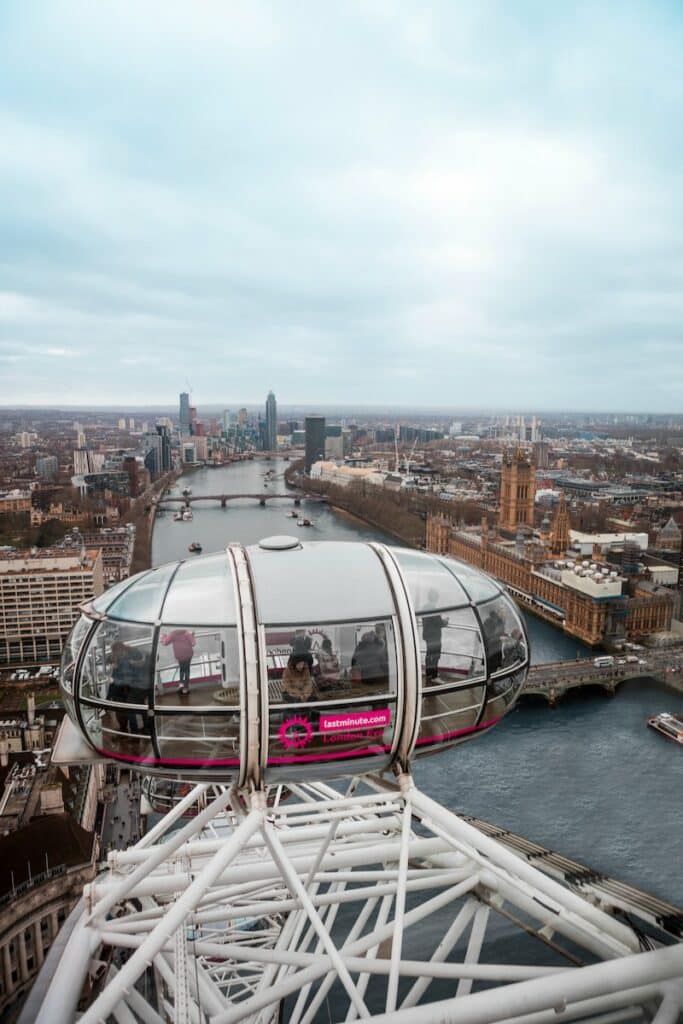 Londoners get a lot of schtick for being cold or unfriendly – it is (mostly) unwarranted. OK, we'll admit there are occasions where we've been barged on the tube or been given some grief for strolling along the pavement, but it's not the norm.
Actually, London is a really friendly city. If you're lost or confused you can ask anyone nearby and they'll be more than happy to help you out of a jam.
You can even strike up a conversation in a pub or queue and expect to get a bit of chat in return (especially if that chat is about the weather).
Download Citymapper
To be honest, Google or Apple Maps will do just fine too, we're just loyal to our old fav. But for real, having a good navigation system at the touch of a button will save you a lot of trouble.
With apps like these, you can plan a route across the city that will save you major amounts of time (something we expect you'll be short of in London) and stress (something we expect you might experience a bit too much).
Dating Can be Tough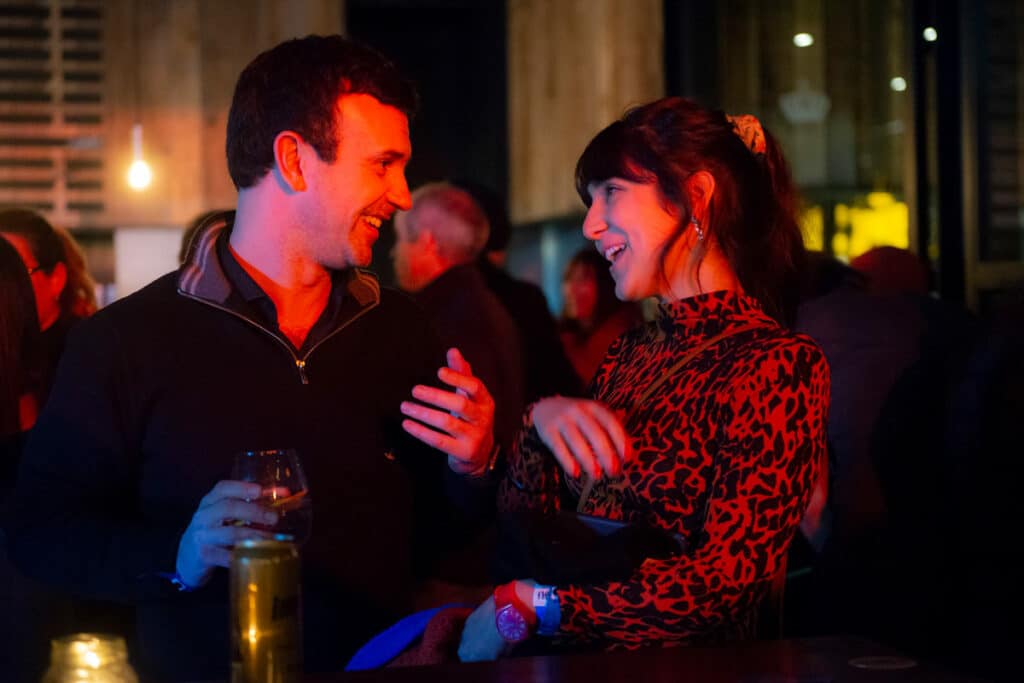 There are millions of single people in London and all that choice kind of goes to people's heads. Throw into the equation that these millions of people are often working really hard at a career they're probably going to prioritise over their romantic life, and it all gets even more complicated.
You'll have to get inventive. Dating apps are pretty much the norm – to the extent that most Londoners are pretty jaded by their experiences on them. You might want to try a few offline things and you should probably perfect the art of schmoozing strangers on a night out, but never, ever lose hope – the right person is out there.
We wrote a full guide to the beautiful minefield that is the London dating scene. You can check that out here.
Making Friends Can Be Tough Too…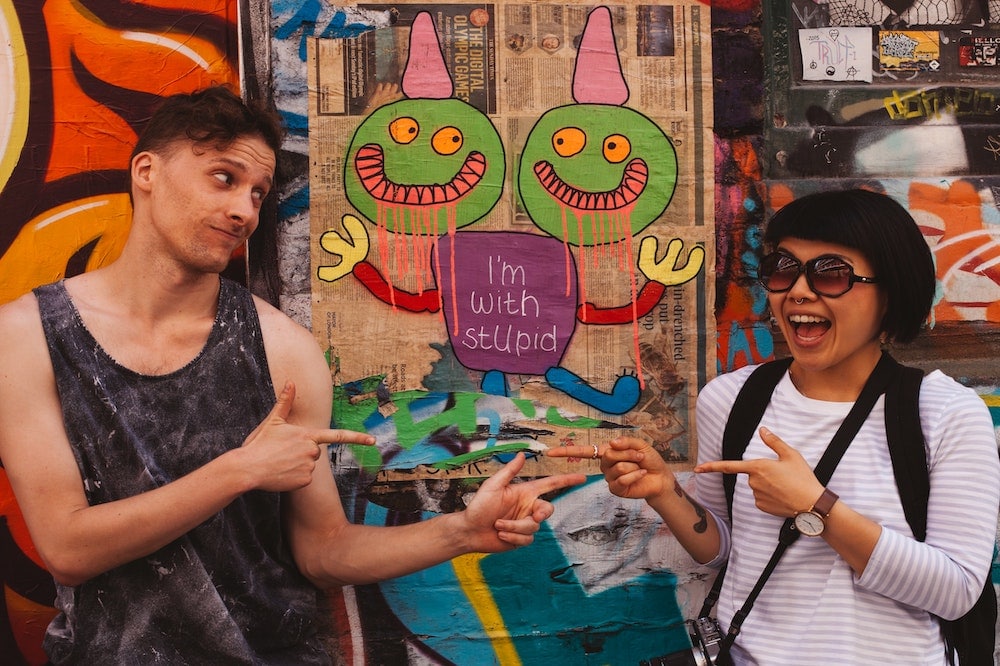 It's not just the dating world, finding the right crowd can be tough in London too. A lot of people arrive in this city with friends or knowing lots of people that already live here, making it tough to break into a friendship group.
There are some ways around this little issue. Firstly, because of the intense workstyle, you will probably (for better or worse) become pretty close to the people you work with.
There are also apps you can use to get in touch with people that also want to make friends, as well as heaps of events and socials to go and mix with. We wrote a full guide to all of that, you can read it here.
…So Move Close to Friends if You Can
Chances are then, that you may also have some friends already set up in London before you move here. It'd be a great idea to find a place that's fairly close to them if you can.
That's because London is massive and takes ages to get around, so if you're not close to people you're probably not going to see them as much as you'd like. Trust us. We've got best friends that we rarely see because they live on the other side of town. It's just the way the London cookie crumbles.
The added bonus of living near your pals is that they'll also be on hand to help you get set up and show you all the best spots in the neighbourhood – providing they're good friends, that is.
Bring a Coat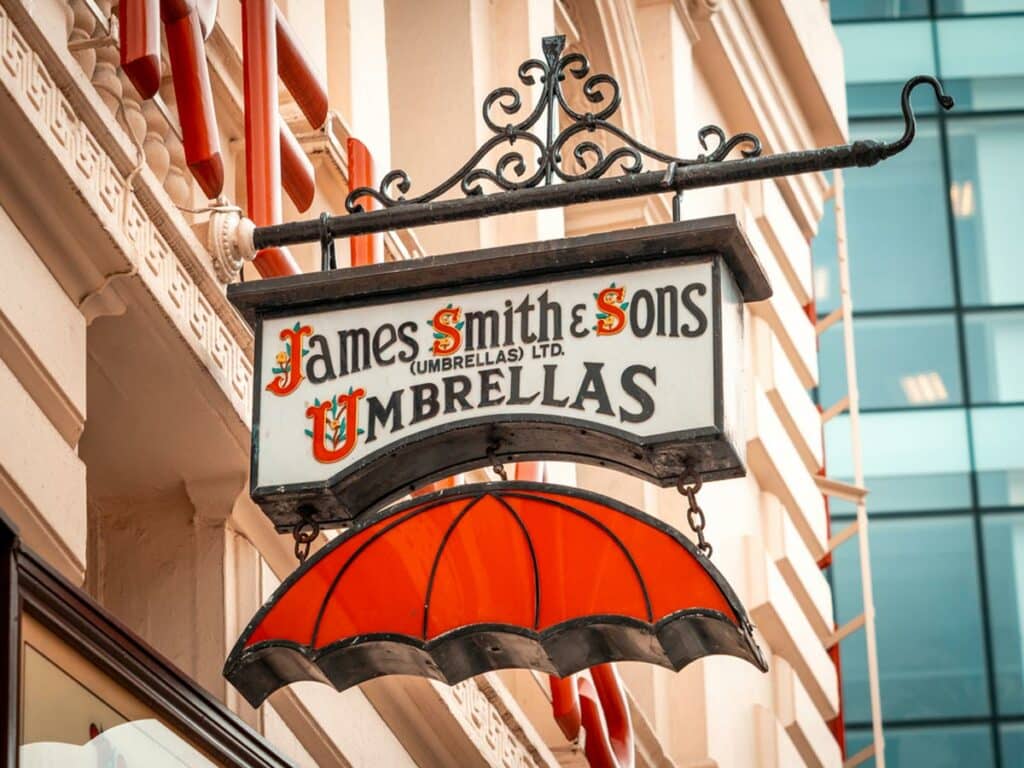 It's no secret that England is a wet country. London doesn't stray from that fact. It rains an average of 156 days a year in London, which is almost five months straight if you add it all together.
In that respect, you'll want to dress appropriately. Raincoats are a must. Waterproof shoes are too. People in the UK don't tend to use umbrellas as much as people in other parts of the world but having one handy wouldn't hurt either.
Abandon All Thoughts of Owning a Car
Unless you're living right out in the sticks, having a car in London is almost completely unnecessary. That's partly because the traffic is so terribly awful and partly because the public transport network is so comprehensive.
You'll most likely be taking the tube from place to place, unless you live in South London where you'll be taking the bus. There's also the London Overground, a confusing bundle of train lines that run all over the city.
It used to be that you'd carry an Oyster card with you and use it to tap into public transport. Now you just do that with a contactless bank card or from your phone.
The public transport system can be a hidden money-drainer though. Depending on how much you travel, you could be paying between £50 and £100 a week to commute and get around. If you know where you're going to live and work you can check how much your commute will cost before you move.
Oh, and here's a big one: when using an escalator in the stations, make sure you stand on the right.
Don't Forget to Get Out of London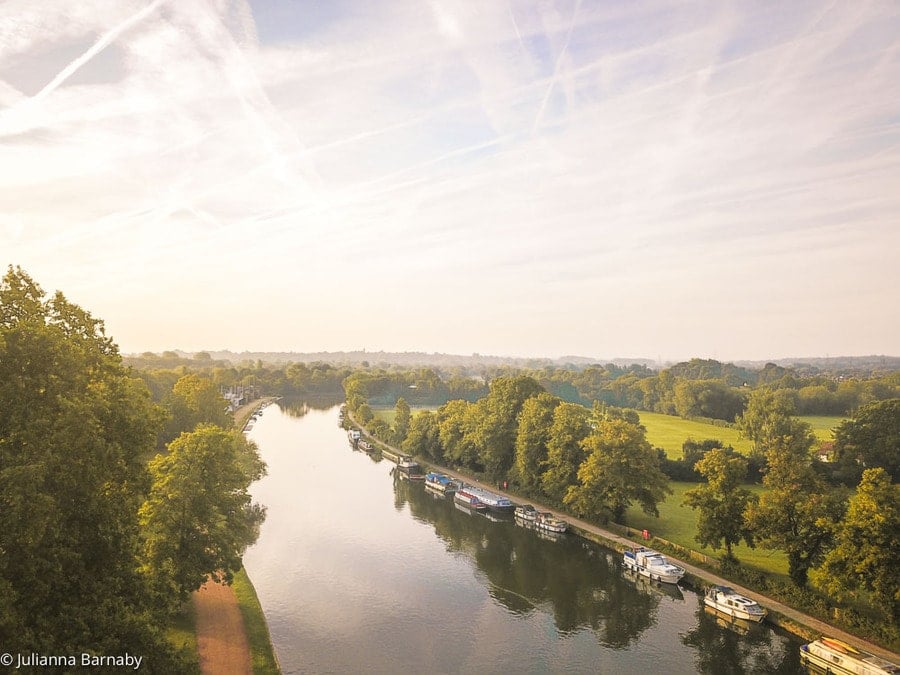 London's big and noisy and fun. And one thing that's without-a-doubt true about this city is that you can get anything you want here, be it world cuisines, a look at some top-end art, cocktails at all hours of the night, burlesque shows, or brunch. You name – London has it.
With all that convenience and excitement it becomes easy to forget that sometimes you need to get out of the city to get some perspective. When you feel the pressure of big city life stacking up on you, you need to see some nature, grab a train out to the countryside for a day-long hike.
Or if you really want to push the boat out, you could even think about taking a weekend retreat to one of the many swanky spa hotels that dot the counties around London.
You're in for the Time of Your Life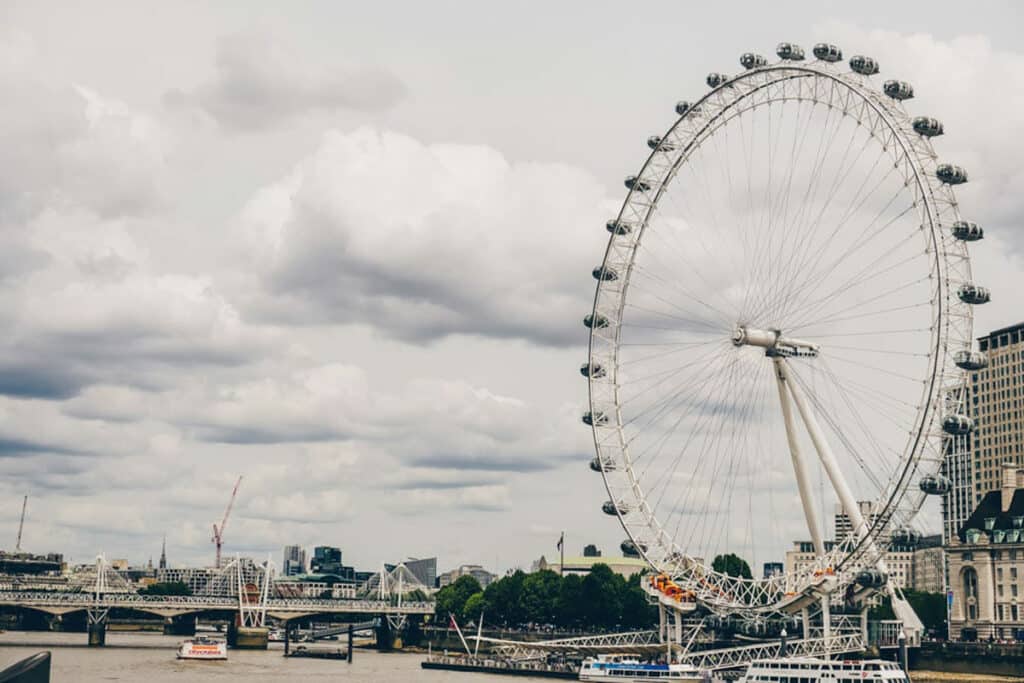 So we guess we might have come off a little pessimistic throughout the course of this article, and rightly so – London life can be tough at times and it's best you're prepared for the harsh realities.
That said, London is one of the most incredible cities in the world. There really is nowhere else like it. You'll be in a city that shows the rest the true meaning of cosmopolitanism, that houses some of the most beautiful art, ancient treasures and high-end restaurants you can find anywhere in the world – the real creme de la creme.
It'll be life mixing with people from all over the globe, and doing it at blink-and-you-missed-it speeds, hanging out with creative, driven, fascinating people up to fascinating things. It's killer. You're gonna love it.
Moving to London: Practical Tips
Make sure you have enough money. We can't stress this enough. London is filthy expensive. Stepping out the door in this city can make your pockets bleed. Getting set up here is even worse.
To break that down a little, you'll want to take into account a housing deposit and first month's rent, bills and council tax for a month, living expenses, a cushion of savings to tide you over till your first paycheck, more money than you think for fun, plus transport.
We're biased of course, but subscribe to the London x London newsletter and you can get all the best news about what's going on in the city, from art-shows to new restaurants and the best events for every weekend, right to your inbox. It's really very useful.