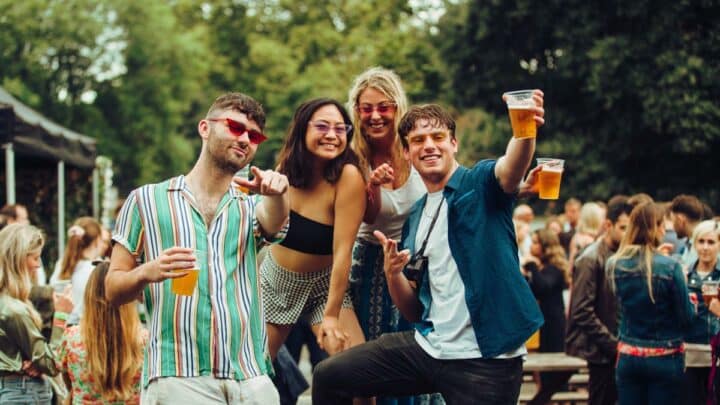 Ah, the immortal question: How do you find love? Confused a million fold by the introduction of the dating app and the fact you live in a humongous city, full of opportunity. It's time we gave you a few tips.
Dating in London is a minefield. There are millions of people out there, and so many of them could be right for you.
So why does it so often feel like they're always wrong? And when you find that one you think might just be special, it never quite works out.
We've put together some of our thoughts on the matter. And thrown in a few tip-top solutions to the question of London's torrid dating scene.
The Truth About Dating in London
Spend Any Time Dating in London and You'll Come Out with a Few Horror Stories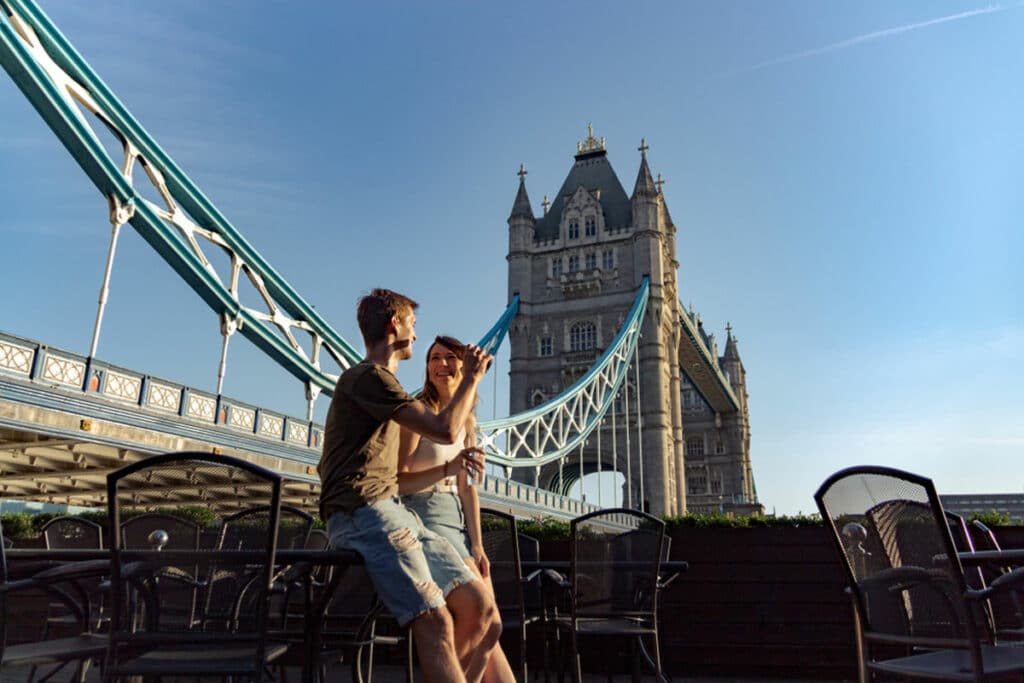 Take Aisling for example. She went on a date with a guy that went sour in the course of a single drink.
Before they'd even had a chance to get to know each other, the guy went on a rampage about a whole lot of things Aisling couldn't abide by.
He started off by mansplaining to Aisling – who's a health worker by the way – that covid was a myth, and went on to claim that trans people aren't "real people".
But it doesn't stop there.
Before she could get away he ordered her another drink and they found a little common ground talking about fitness.
Only for him to go and blow that by exclaiming that fat people "are a burden on society". Nice one mate. Real nice.
Then there's Michelle, who thought she was going to a pressure-free pub quiz with a first date and his friends, only to find that all but one (very hot) friend had gone home.
Ok, fair enough. Plans change. But 45 mins in, her date's ex shows up and he spends more time chatting to her than to Michelle. Not cool.
Michelle sticks it out and they all end up at his place doing karaoke when she snaps and decides it's time to go home.
As she's getting into her Uber, the date comes out and she can't help but lay down some home truths, mainly that this was an utterly terrible date, and that she had a nicer time with this guy's hot friend than she did with him.
And after all that, the guy still had the audacity to ask her on a second date. The nerve!
A Few Home Truths
You May End Up Dating Someone Happily-Married.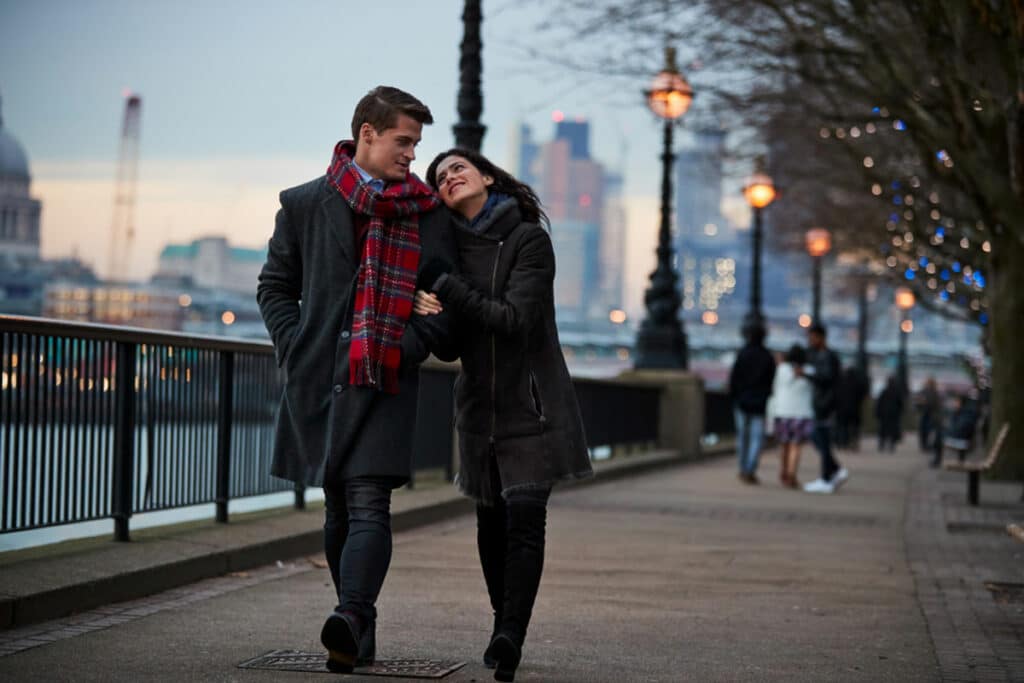 Married to their job that is. London is full of incredibly driven people. That means sometimes you're not going to come first.
Oh, and if they do keep saying things like "I'm just busy focusing on work these days", it probably means they're not that into you.
Uber Will Be Your Lifeline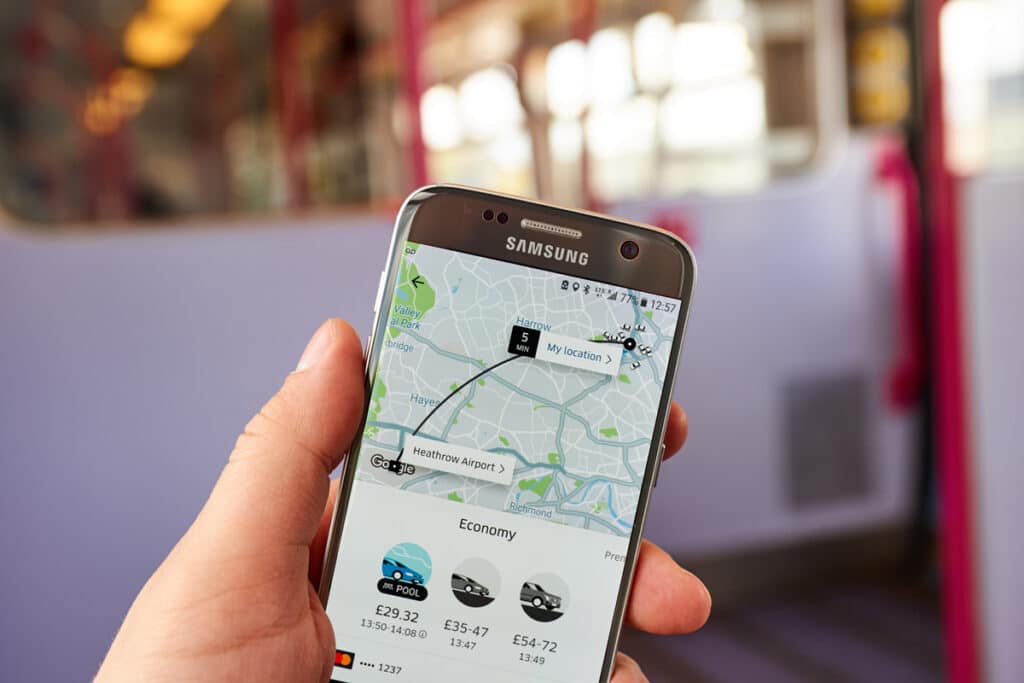 Face it, you don't want to be glancing at the time wondering if you can make the last tube.
You might be having too much fun to tear yourself away, in which case you should stick around.
Most often, that means going back to their place, or splashing out on an Uber. If you're set on sleeping in your own bed, you'll have to splash out.
Which brings us to our next point…
London is Filthy (Expensive)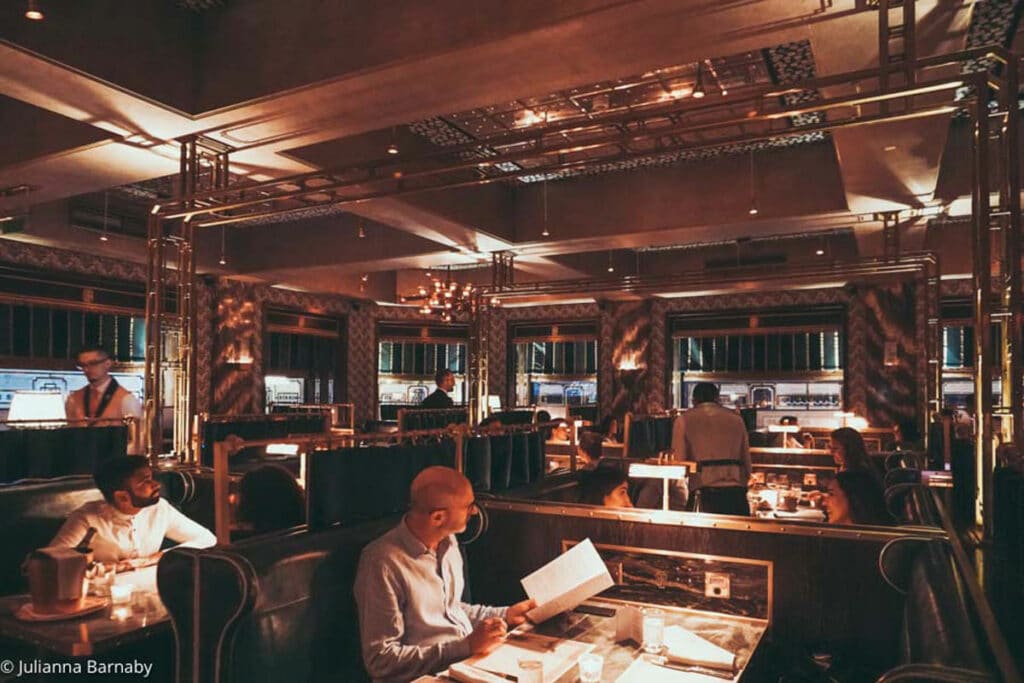 It's a fact of London life, and even truer at the kind of places you might want to take a date.
Luckily people in London seem to get this and will be more than happy to split the bill.
But often enough not even that will to stave off the pain of seeing the eye-watering amount you didn't realise you'd just spent on cocktails.
There Are Too Many Fish in the Sea
London's massive, and full of people coming and going, settling down, uprooting. That means one thing: choice.
That's pretty good, but it's also a double edged sword.
Oh he's a cat person… I'll hold out for another guy. She's not into Mexican food… next. They didn't reply for 20 mins. It's over!
Keep a cool head, if you can.
Major Dating Apps are the Home of the Jaded Masses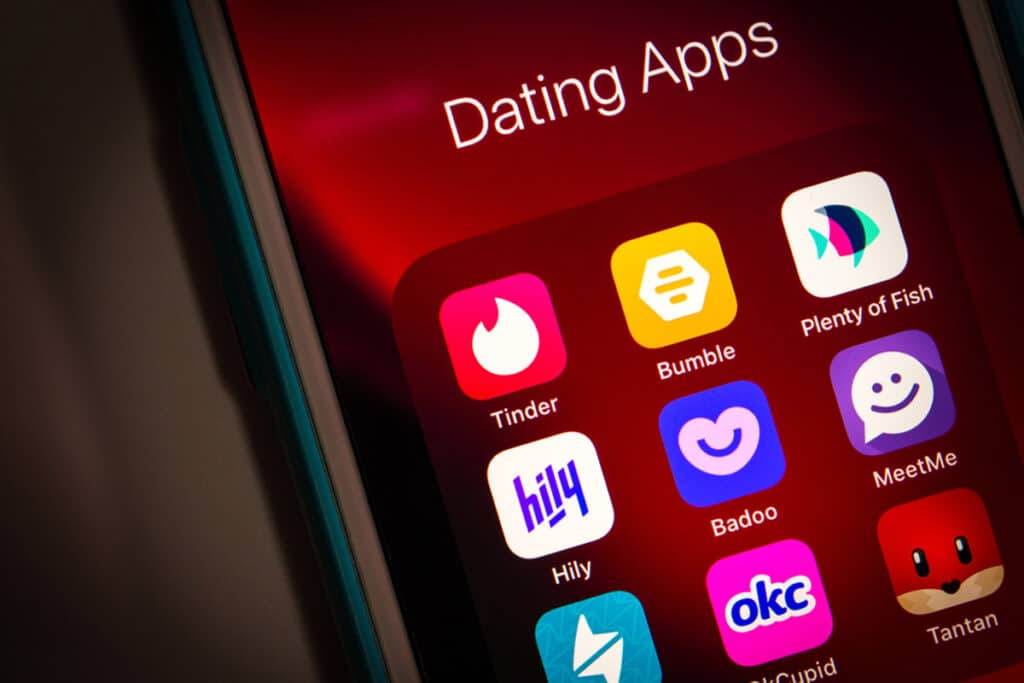 Tinder, Bumble, Hinge. We've all used them, and we've all bitched about them incessantly while we do.
They're often just a merry go round of people tired of being asked for hookups and sent dick pics, who don't know any better ways to get out there and meet people!
Attempt a hello in a bar, reach for the same item as that hottie in the supermarket, give speed dating a spin… there's more ways than you know to meet that special someone.
Don't Despair Though… Here Are The Apps & Events to Level Up Your London Date Life
Inner Circle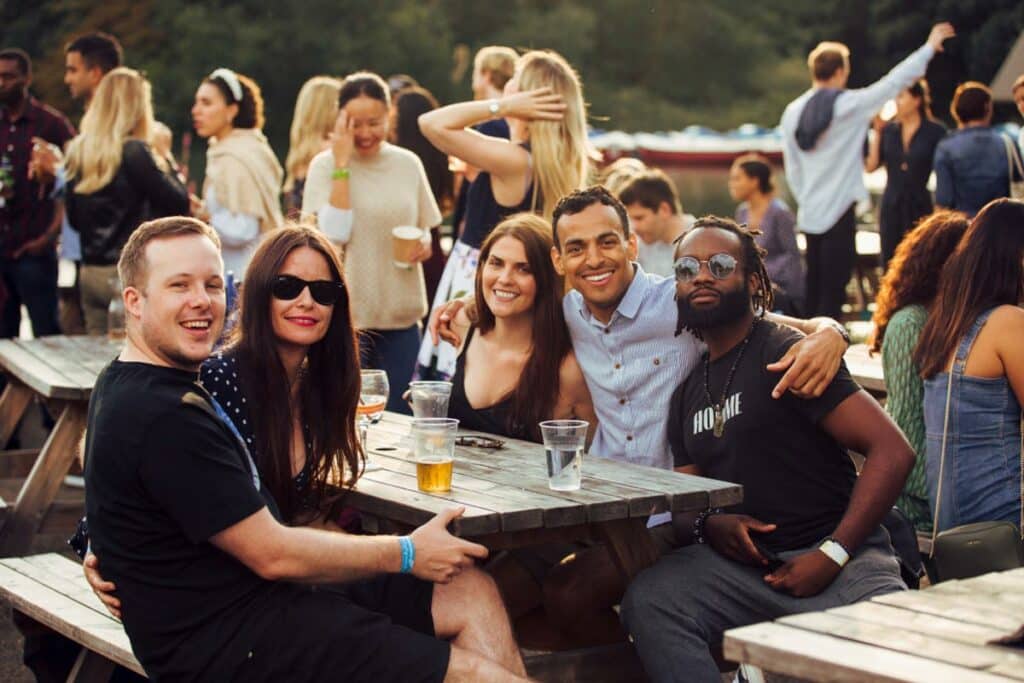 Inner Circle suggests people for you to swipe on based on your interests, not some half-baked algorithm that doesn't understand what you're really looking for.
And that's not all, Inner Circle have too much in the brains dept. not to figure out they should throw events for all these passionate people to get together with like-minded folk.
So that's exactly what they do. As a member, you'll have access to Inner Circle events where you can meet and mingle with people IRL.
And they don't mess around. Ski trips, BBQ's in stunning city locations, venue takeovers at swanky locations. Inner Circle has really got it going on.
If you're a social butterfly (and we know you are), or you're just looking for a good way to cut through the BS and find a date that's not gunna let you down. This is the place.
Thursday
You might know this one from the tube posters. Thursday brands itself as an 'offline dating app'.
The idea is that you hit events where they take over bars and fill them only with single people. Each event happens on, you guessed it, Thursday.
What happens the rest of the week? You can either ignore the app and focus all your romantic energy on a single day of the week.
Or you can fish around on the online side and line up a date somewhere a little quieter.
Date in a Dash
Date in a Dash is a dating site that does speed dating differently. No more of those awkward five minute question sprees. Their events are based around things that bring you together.
A singles-only haunted places tour? How about a ballpark night? Or just meeting for drinks at a Leicester Square skybar?
Our favourite of their concepts: drunk jenga dating.
It's all done by age groups and with a light hearted edge so there's no pressure to meet anyone, just focus on having fun, and the rest will follow.
Check out their full events list here.
Umity
Here's a novel idea: spontaneously meeting people based on common interests rather than how nice they look in a dating app photo.
Well, the good people at Umity had a similar idea. Their algorithm basically puts you together with people that you should be meeting. It's one of the best dating apps in London.
How does it work? You send out a signal that you're ready to meet, with a few pointers as to the kind of things you're interested in, and what you'd like to do.
That's basically like an invitation to anyone else who shares your interests to hit you up and say 'yeah, let's do this thing'. It's all super spontaneous. As in like let's meet rn.
Anyone near you can accept your invite, and the rest, as they say, is history.
You don't even have to use it for dating. Umity's coolest feature might even be that it's sort of a forum for ideas.
Say maybe you've got some zany take on something that you just really need to get off your chest. And you need someone who'll definitely get it… you can find them on Umity
If you're looking to have genuine experiences with people that share your passions, be it romantically or just as friends, Umity is the one for you. You can download it here
Dating in London: Practical Tips
Gawd, where to start.
Be safe. Part of the reason we recommend these apps is that they have systems in them to ensure you're meeting someone who is who they claim to be.
If you're meeting someone from the internet, maybe try arranging a video call first to see that the person isn't really an imposter.
Be patient. London is a big city, with a lot of very different people and you can't get along with everyone. But if you hold on, that perfect person might be just a date away.
Be yourself. There's always the temptation to hide the embarrassing bits, especially when you're sat across the table from someone who seems so much more put together than you are.
Just remember they probably like sitting round in their underwear watching Netflix and eating ice cream straight from the tub too. And if they don't they're probably just not right for you.
London Dating Scene: Looking To Spice It Up?