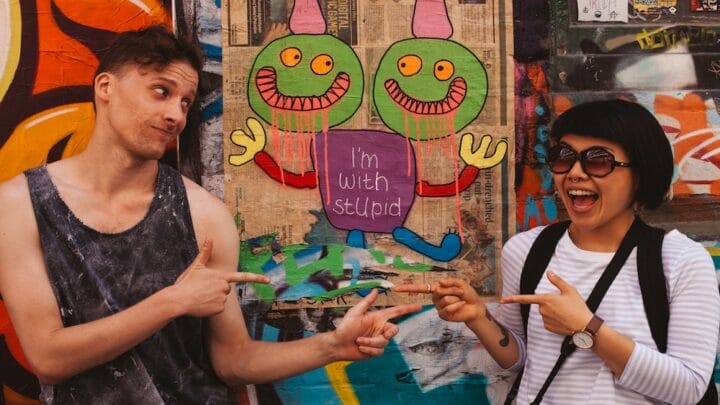 Struggling to make friends in London? Don't worry, we've all been there.
Whether you've just moved to the city and are looking for a pal to keep you company or you've been in the capital for years and are looking to expand your circle, making friends as an adult can feel like it's absolutely impossible.
But what if we told you it wasn't? We promise that it's actually not as daunting as you first think – there are plenty of ways you can put the feelers out and attract some new mates.
From taking a guided walking tour or joining a fitness class to using BFF apps to connect with others, these are my favourite ways to meet new people in London.
How to Make Friends in London
Use BFF Apps
Using apps just for dating is so 2019. Bumble BFF takes away all the stress of making new friends, allowing you to swipe your way through a number of profiles to see who you think you would be totes compatible with.
For new mums, Peanut is a great app that works in a similar way, allowing you to connect with other new mums, seek advice and support, and organise playdates and coffee catch-ups.
These apps are perfect for those who are more apprehensive about approaching people in real life. The beauty of apps is that you can chat for a while first online with no strings attached.
Join a Fitness Class
If the idea of breaking a sweat whilst having fun and meeting new people fills you with joy, join a Soul Cycle or Kobox Boxing class. Both classes have multiple locations throughout London, as well as inspiring instructors that genuinely make exercise exciting.
Most people go alone, so you'll inevitably get chatting to the person next to you… say hello to the perfect opportunity to make friends.
If a fitness class feels too restrictive, book onto a class for some Paddleboarding in London – or head out solo – there are always plenty of people packed along Regent's Canal for you to mingle with.
Take a Guided Walking Tour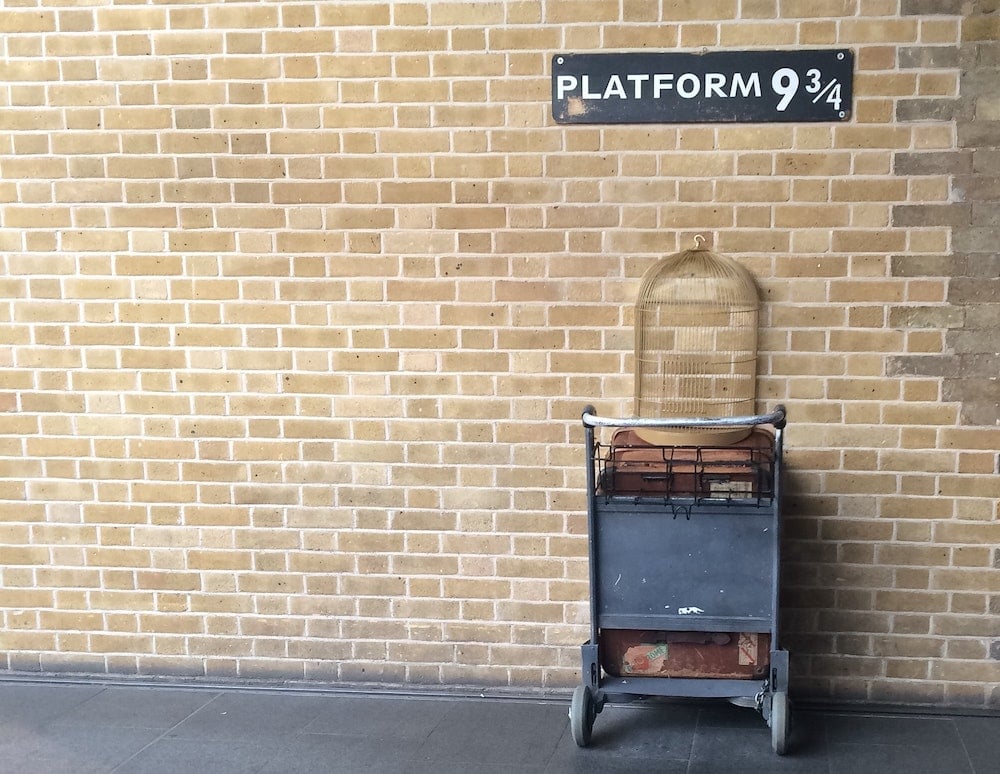 If you want to make friends in London organically, taking a guided tour is a brilliant way to do this.
Not only is there less pressure on you to make your move and strike up a conversation, but it'll be a relaxed atmosphere with a friendly guide who will make you feel at ease. Many people will likely also be walking alone too, and it's always nice to buddy up with someone else.
You can find London walking tours for pretty much anything, but my favourites are this cool street art tour and the Harry Potter Tour of London – both offer perfect starting points for conversations with new people. Maybe you'll find a fellow Gryffindor?
Be Active on Facebook Groups
Believe us when we say that there's a Facebook group for everything. Whether you've just arrived from a different country and want to connect with other expats in London, or if you're starting university and want to find course mates, there'll be a friendly group chat out there.
You don't have to throw yourself straight into the deep end. Start by just observing, liking, and replying to other people's comments. And once you feel brave enough, start posting yourself.
Groups like these will often organise events that you can tag along to, and you'll definitely be able to make a friend or two.
The London New Girl group is a brilliant way to find new gal-pals, and London Social Hiking is another fun gang that gathers often to go on adventures – don't worry, beginners are also more than welcome to join and make some new friends.
Volunteer With Local Charities
There are so many charities in London looking for volunteers, so why not create some good karma whilst also searching for new friends?
Whether you opt for volunteering at a food bank, an animal charity, or with a youth group is up to you, but you'll be able to connect with people who are also interested in doing something good for others.
Find a New Hobby
Take a photography class, play tennis, or join a craft club – the possibilities are endless. Think about what you enjoy doing and try to find a local club, or if you're feeling brave, try something completely new.
These clubs and organisations will have people from all walks of life and at all levels of ability, so you don't need to be worried about starting from scratch and knowing nobody. Go and get stuck in and you'll soon have a couple more numbers in your phone.
Obby is a really useful site that makes it so easy to discover what's going on in your local area – all you need to do is scroll through, see what takes your fancy, and sign up to the class.
Some of our favourites right now are this beginners calligraphy class and a traditional pizza-making class in Battersea.
Go Solo to an Event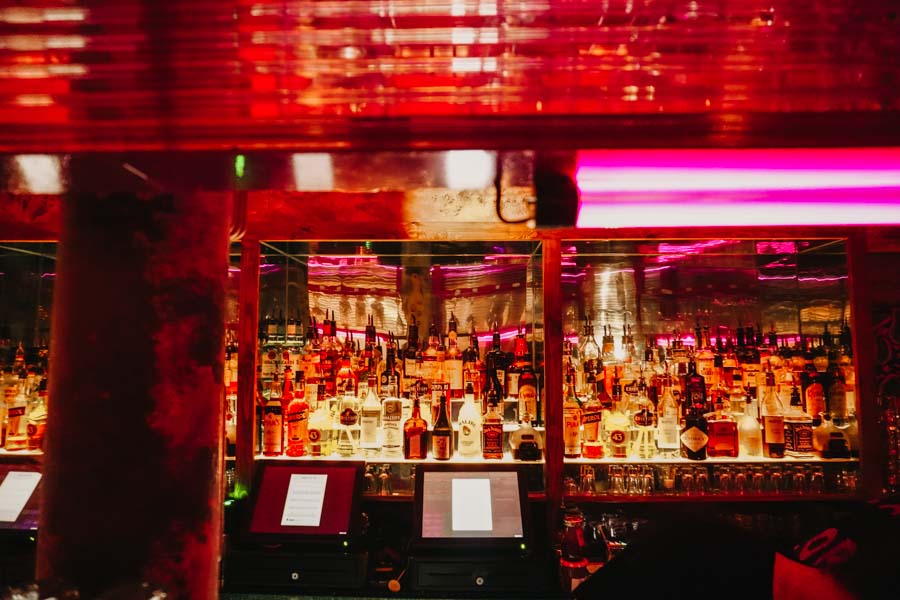 Ok, so going solo to an event is pretty ballsy – but who doesn't want to be mates with someone that cool and confident?
Whether it's drinks with your new colleagues from work or a mummy coffee morning, there's bound to be something on in your local area. And if you're struggling to find something, you can always head out on your own anyway to one of these brilliant bars.
Go on… be brave!
Utilise Social Media
In the same way that Facebook is a gold mine for finding new friends in the capital, other social media sites can be just as fruitful.
Reddit is particularly great for finding online communities. There are subreddits (or community forums) for absolutely any topic. Wanna gawk at some cute stuff? There's a sub for that. What about Ancient Egyptology? Yeah… there's a sub for that too.
If you're looking to hang out IRL, r/London and r/ondonSocialClub are two great subs where you'll be able to find plenty of locals that want to meet up over a drink.
It's also pretty easy to find people in your area on Twitter and Instagram too. Use the hashtags to search for people looking to hang out in London, and use a good old DM-slide to initiate a convo.
Meet-Up
In my opinion, Meet-Up is a brilliant, but under-utilised, way to make friends. If you're not familiar with the site, think of it as a Craigslist for social outings.
Hosts will post a whole range of events, from craft workshops and salsa classes to friendly-female picnics in Hyde Park and coffee mornings. Many of the classes are weekly occurrences too, so you can find a group of friends and guarantee you stay in touch.
Of course, if there's nothing on there that takes your fancy, you can always host your own event. Find a venue (or pick a park), advertise on Meet-Up, and wait for the RSVPs to roll in.
Reach Out to Your Neighbours
If you've moved into a new apartment or flat, trying to get to know your neighbours can be a great way to make friends… or at least gives you a friendly face that you can say hi too.
If you spot your next door neighbour outside, go out and introduce yourself. It may feel uncomfortable at first, but once that awkward barrier has been broken through, you might find yourself with a new bestie.
Head to a Historic Boozer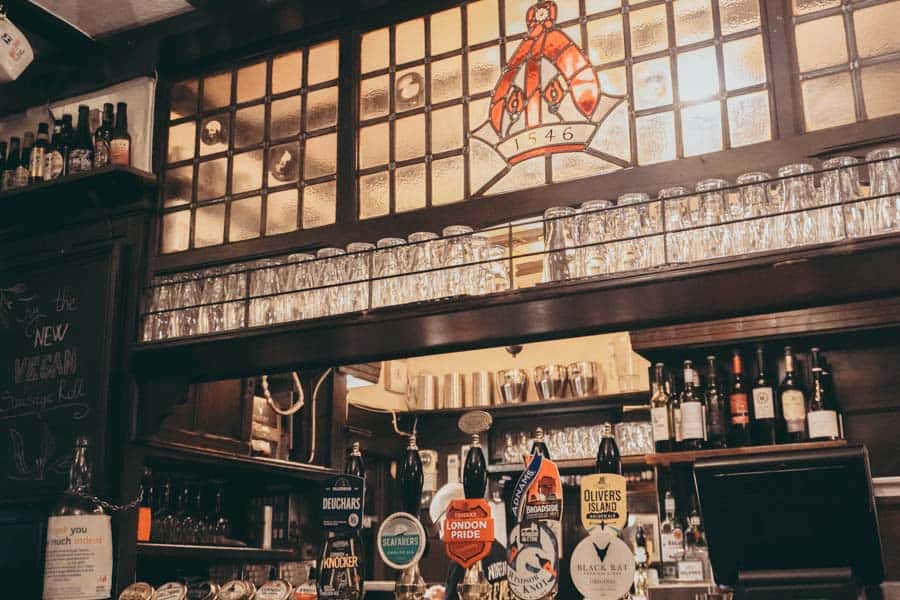 Going to one of these old pubs in London on your own might feel a bit strange at first, but you'll soon find yourself chatting to someone new.
From seasoned locals to over-friendly tourists, these kinds of spots are usually filled with people looking to talk to anyone and everyone they see.
Plus, a little bit of Dutch Courage never hurts.
Or Prop up the Bar at Your Local
London's got thousands of pubs. Where ever you live in this city you're never too far away from one. It's an old, English tradition to pick a pub near to your house and patronise it to death.
Chances are that in doing this you'll meet a bunch of people that are also engaged in this ancient ritual. Now, you might be thinking that sounds like the task of ale-swigging old men, but you'd be wrong.
Find the right pub in your neighbourhood (and there will be one) and you're bound to meet some cool young folk to hang out with.
Take a Class
Whether you want to know more about art history, learn to code like a pro, or flex your creative writing skills, there are plenty of online and real-life classes that take you back to school. Those were the days when making friends seemed so easy.
If cooking is your passion, Leith's or School of Wok (incredible name) are your best bets, and if you're serious about learning a language, enrol at the UCL Language School for some evening classes. Again, Obby is another great way to find classes in a wide range of subjects too.
This is a great way to make friends in London as you'll be able to connect with those who have got the same interests as you, as well as being able to give some handy support to each other throughout the classes.
Learn a New Language
The beauty of technology means that there are so many apps out there that connect language learners together, and Hi Native is one of the most popular.
Apps like these will connect you with others who want to learn your language (and need some help) as well as those learning your target language – think of it as a mutually beneficial penpal that helps you to improve your language skills.
Hang Out in Local Spots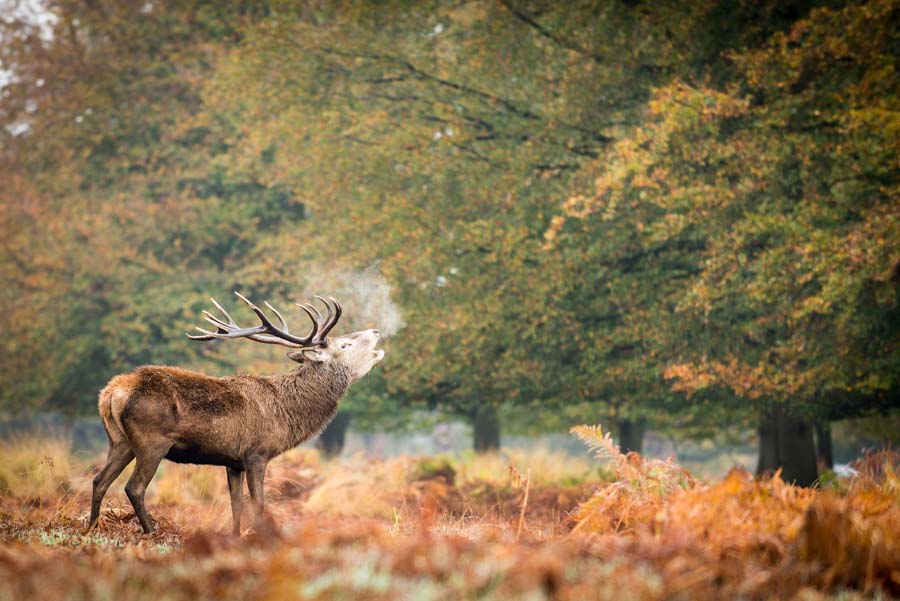 It's safe to say that Londoners have a pretty frosty reputation (rather unfairly, may I add), but aside from the hellish rush hour on the tube, they are actually very friendly.
You don't need to travel far or spend lots of money to meet new people in London. Head to a busy local spot, this could be a market, park, or coffee shop, and get chatting. You'll soon find someone to become BFFs with.
House Share
London is notoriously expensive, so not only will house sharing mean that you meet new people, but this will also save you some serious cash.
In recent years it feels like all hopes of getting on the housing ladder have been dashed and so it's very common for young adults in London to house share, especially during uni and the first few years after.
One of the best places to find a house mate is on Spare Room – you can either search specifically for a room or a buddy and you can filter in your preferences I.e. gender and smoking status.
This helps you to connect with people directly, so you can have a chat before you agree to live together (and hopefully avoid any of your pet peeves).
Using a site like this is a really good way to make sure you won't be left with a housemate from hell – trust me when I say that is not fun.
Dine at a Supper Club
London loves a supper club (and so do we). They also happen to be a great way to socialise. Great food can spark conversation and there's usually drinks in tow to ease those social cogs.
While there are some that are essentially manic meet ups with hundreds of hungry people, we'd recommend something a little smaller – that way the vibe is more conducive of getting to know others at your table.
Two of our favourites for that kind of vibe are Uyen Luu's Vietnamese supper club, and a Mexican meet up with Mexican Food Memories.
Start Dating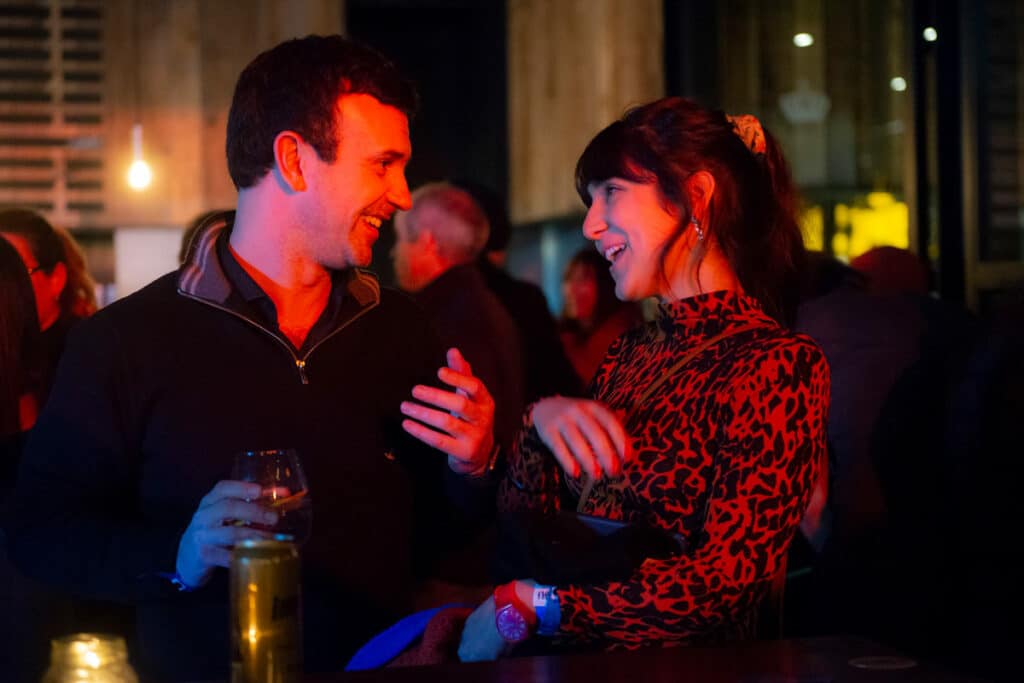 Obviously this only applies to singletons, but if you think about it, dating can be a really good way to get to know other people. We're not just talking about your beau, if you two hit it off you're bound to end up meeting their friends too, then those friends can become your friends.
This might sound like a bit of a minefield and we're sure it's not going to suit everyone, but then again neither is drinking pints in a historic boozer or taking up calligraphy…
Read More: What You Need to Know About Dating in London
Practical Tips for Meeting People in London
Don't be scared, but make sure you stay safe when agreeing to meet people in real life – the internet is a wonderful, but sometimes weird, place. Soz for sounding like your mum.
If you're nervous, we find that the best way to make friends in London is through local Facebook groups. When you decide to finally meet, at least you'll all be in the same boat.
The world's an odd place, full of odd people. Some of these odd people might be using the guise of friendship to meet for… unsavoury ends (especially on the web). Don't let these creeps put you off, there's plenty of lovely, friendly people out there if you keep looking.