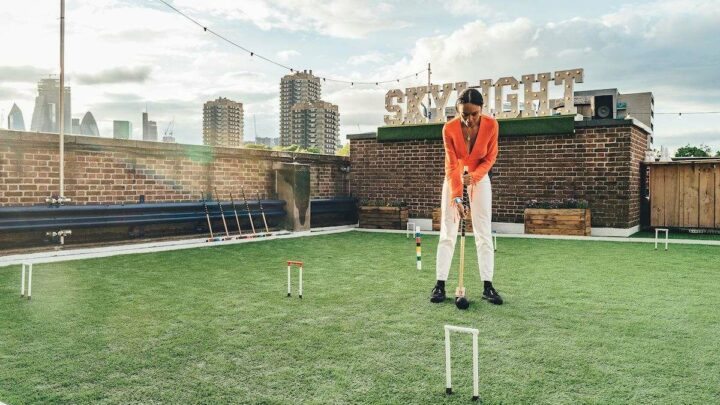 Looking for the best things to do in London in April? Look no further.
Spring has well and truly sprung, while summer is so close we can almost taste it. In other words, April is a wonderful time of year to visit the capital.
From the year's first food festivals to the best art exhibitions both big and small or trips to a galaxy far far away – these are the things that should be on your radar this month.
Things to do in London in April
Bask in the Glory of Rave Culture
1st April
Kick off April with a blast – the blast of an industry-grade speaker pumping the best of British rave culture's music at you in all its depraved glory.
This mini day-festival is celebrating everything about the culture of raving from the past to the present day, and even the future. They'll be doing it through the thing that brings everyone together in the first place: the music.
DJ's Pete Cannon, Warlock, Choci, Louise Plus One and Hughesee will be presiding over the decks with heaps of acts following them to mix over what will be part party, part record fair, and part art exhibition.
See the Rosettis
Tate Britain
6th April – 24th September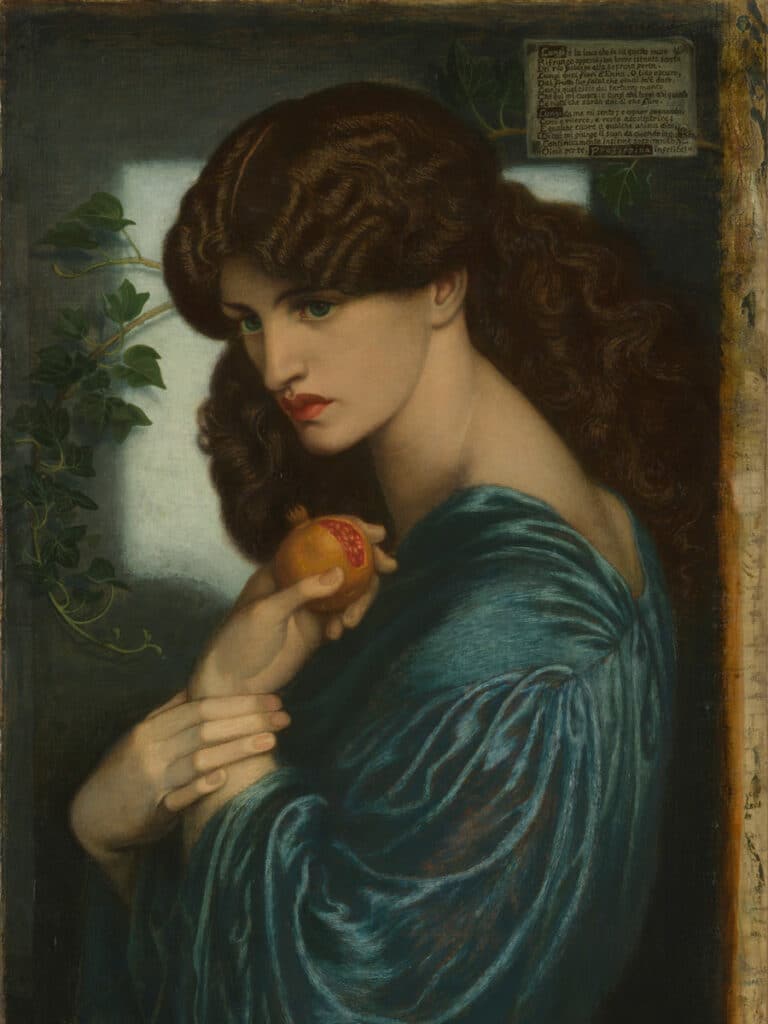 April's big bit of art news is the opening of the Tate Britain's exhibition of the Rossettis. The show will chart the works of the Rossetti generation of artists – a group that had a radical effect on the art world, one that can still be felt today.
You'll be able to see the art that kicked off the Pre Raphaelite movement as well as much of the art that defined it.
It's no small show either. Two records will be broken here: the show will be the largest collection of Dante Gabriel Rossetti's work in two decades, and the largest of Elizabeth Siddal in 30 years.
More info and tickets here
Read More: London Exhibition Edit: The Must See Exhibitions in London Right Now
Explore a Festival of South East Asian Art
Citywide
Until the 22nd April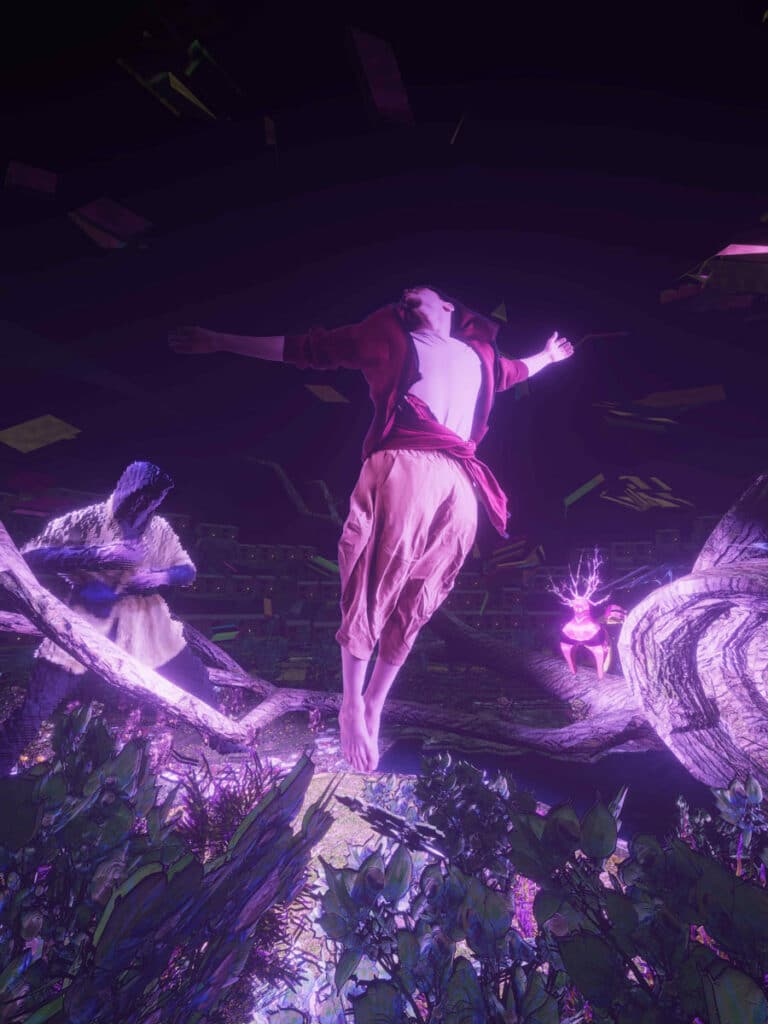 If you're looking for more under-the-radar artsy events in April you should check out Kakilang. It's a festival celebrating art from all around the very broad, and evidently very talented region of South East Asia.
The festival is taking place all over the city and in a range of disciplines from photography to dance, music and even a few digital art exhibitions.
Watch a Rock Opera on the Life of Tony Blair
Leicester Square Theatre
15th April – 21st May 2023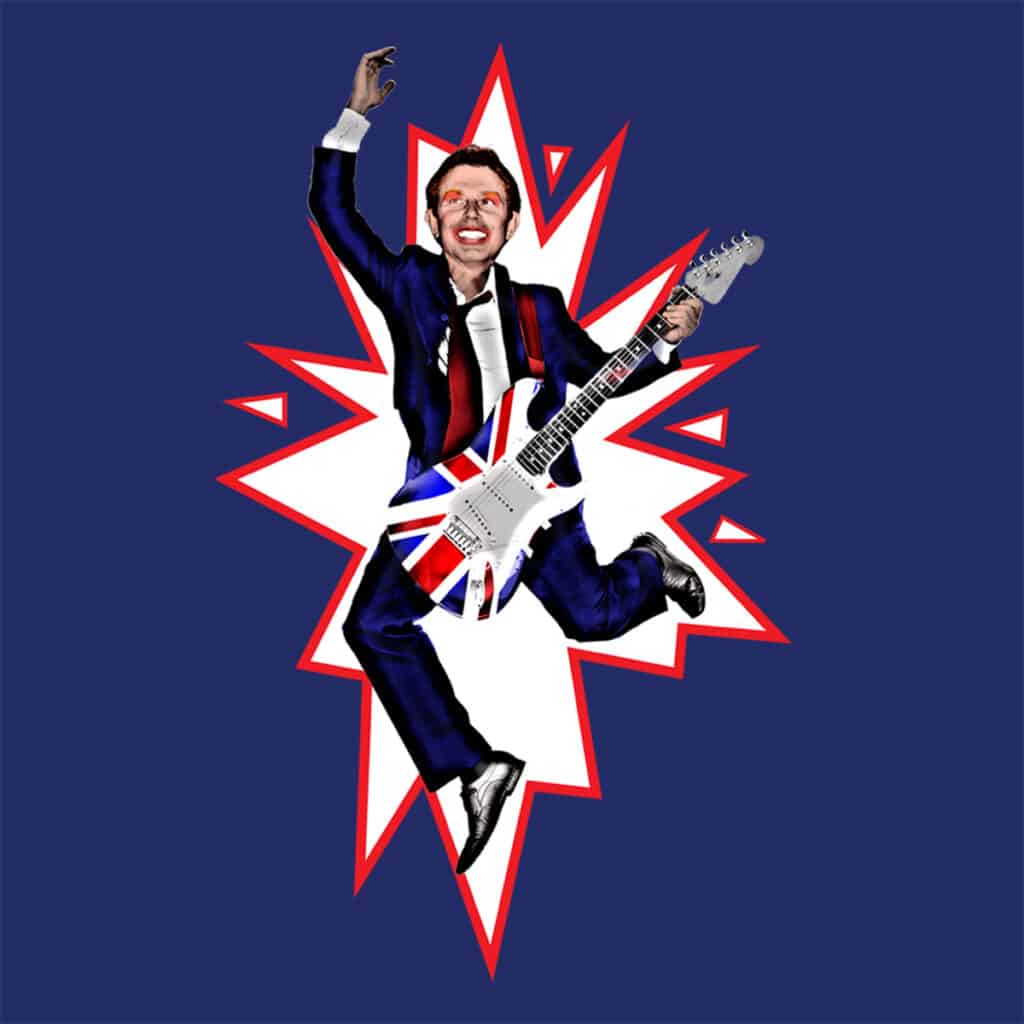 If you're looking for shows in April London won't let you down. As usual there's an excellent spread of theatre and musicals coming through the city.
This month sees the re-opening of a smash-success from last year: TONY! The Tony Blair Rock Opera. Written by Harry Hill and Steve Brown this hilarious musical follows the life of ex-prime minister Tony Blair with plenty of rock 'n' roll to spice up the story.
It was very well received when it opened at the Park Theatre Last Year. This stint at the Leicester Square Theatre kicks off the start of their UK tour.
Tickets here
Read More: London Theatre Guide: Must See Shows 2023
Sample the best of Sicily
20th – 23rd April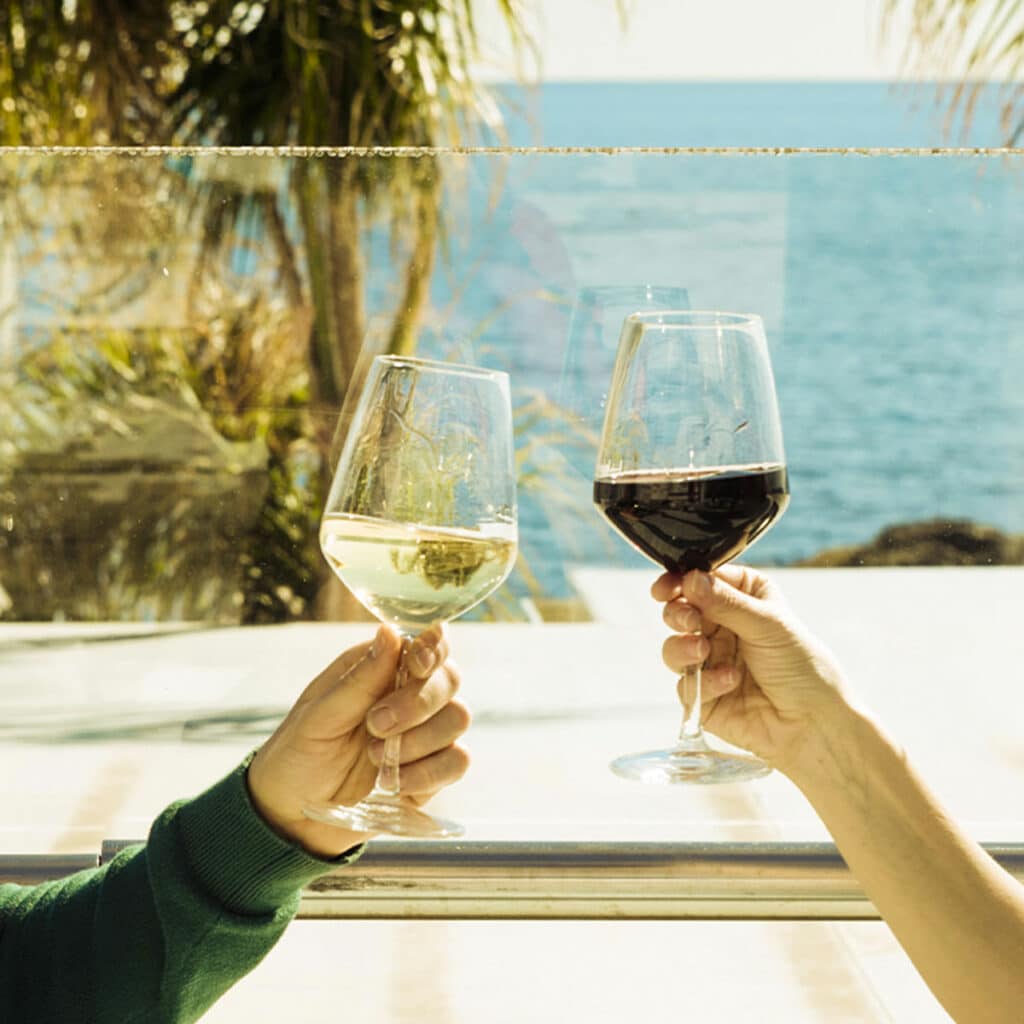 Listen up foodies. The warmer months are upon us and that means food festival time is going to swing round pretty fast. There's a couple this month already that you will want to have in your diary.
One of these is Sicily Fest, a four-day celebration of Italy's food-obsessed island. Sicilian chefs from all around London are coming out of the woodwork to cook up a storm. They'll also be hosting masterclasses, shaking up cocktails and holding wine-tasting events.
Sounds like we might have to postpone achieving that summer bod by a week…
See the Best of Bowie at the Southbank
The Southbank Centre
6th April – 28th May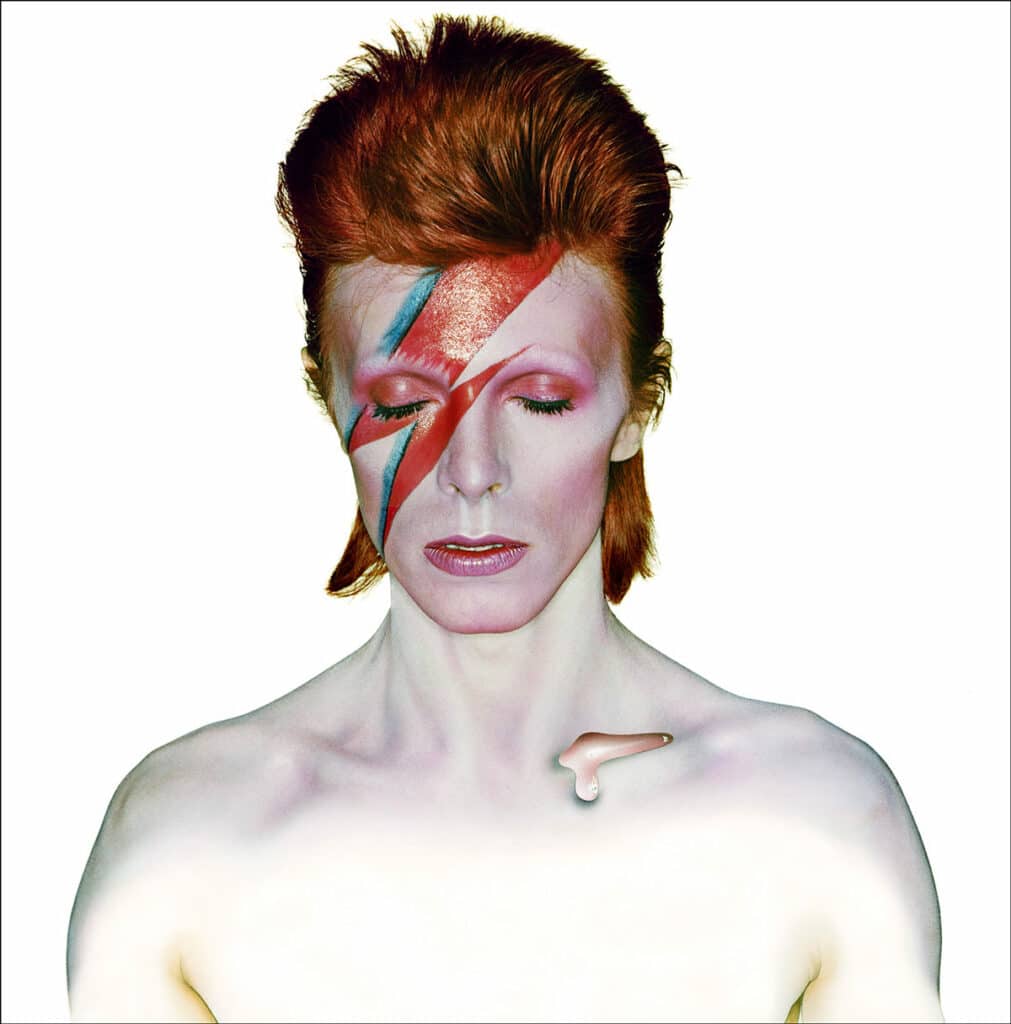 2023 marks the 50th anniversary of the release of Bowie's hit album Aladdin Sane. To mark the momentous musical occasion the Southbank Centre is holding a near-month long celebration of one of the man himself.
It's kicking off with art exhibitions centred around the iconic lightning bolt portrait by Brian Duffy, then delving into the influence the album has had on everything from fashion to queer culture.
To top it all off the string of celebrations will crescendo with a run of poetry nights and live performances where you can hear the album performed live and reimagined by the Nu Civilization Orchestra.
Check Out the Sony World Photography Awards
14th April – 1st May
Somerset House is once again home to one of the best events in London April 2023 – and this time it's with Sony's World Photography Awards.
The exhibition will showcase the outstanding work by the winners and shortlisted photographers in a number of categories – everything from landscape and portraiture to architecture is covered.
Break Out of a Kettle Chips Escape Room
14th – 16th April
Yep, you read that right. Kettle Chips (as in crisps) are putting up an escape room in Shoreditch for a few days this month.
London's already got plenty of twists on the escape room challenge but it hasn't yet got one where you have to solve puzzles and crack codes to get your hands on snacks.
Word is there are two new, yet-to-be-released flavours to be found in the mysterious corridors of this admittedly novel way to get your hands on some munch.
Hit a Warehouse Party
15th April
Looking for events in April? This might grab your attention. Some organisers are throwing a party that's locking down a warehouse space on Leake Street, London's legal graffiti tunnel.
If that doesn't spell cool to you already then rest assured it is not these guys' first rodeo. They've been doing this a while now and they know what makes a party work.
In this case it's a careful mix of DJs commanding the decks, some good-quality food and people shaking up cocktails to loosen you up for the dance floor.
Shop for Vintage Goodies at the Classic Car Boot Sale
15th + 16th April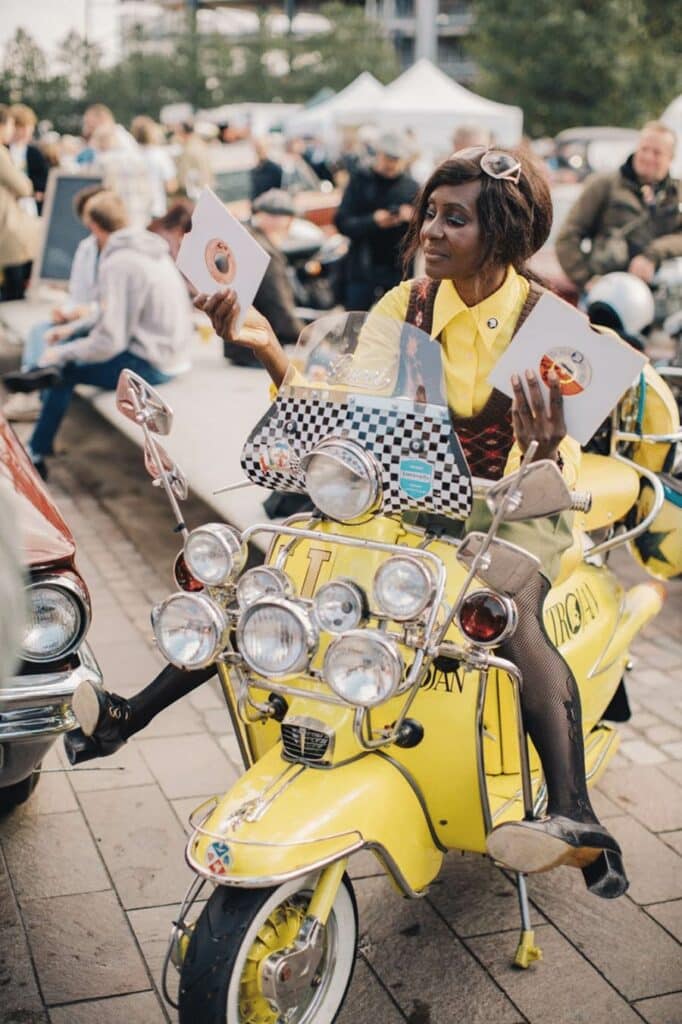 King's Cross looks set to be jam-packed with vintage goods, retro homeware, and second hand fashion this month, with the return of the Classic Car Boot Sale taking place in Granary Square and Coal Drops Yard between 10am and 6pm.
Alongside an array of antiquities for you to peruse, expect a showcase of classic cars and tunes courtesy of live DJ's, alongside plenty of street food and craft beer to really kick things off in style.
Hidden London Tours by the London Transport Museum
Throughout April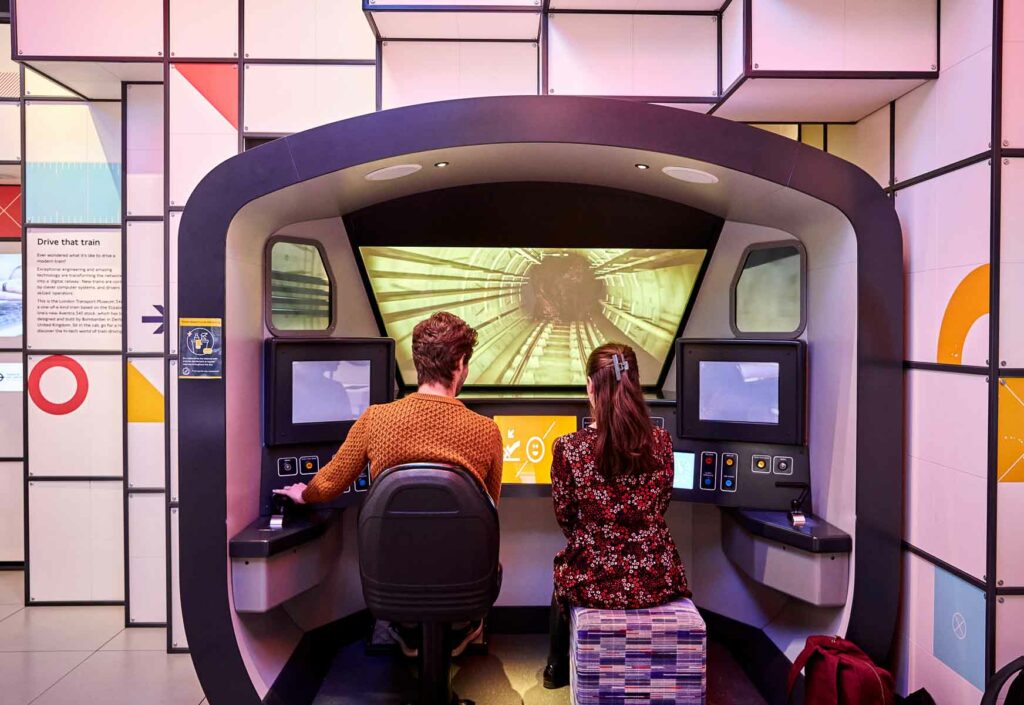 London Transport Museum's Hidden London Tours have proved to be a success time and time again – it turns out that us folk love having a nosy around some of London's most secretive spots with the help of a handy guide to give us all the juicy deets.
Luckily for you there are plenty of Hidden London tours taking place throughout April in London.
So whether you fancy exploring Piccadilly Circus and the Secrets of Central London, or if you would prefer to delve into Churchill's Secret Station or Claphams Subterranean Shelter, there's plenty to get involved with.
The slots book up quickly, so get your skates on!
Celebrate Easter in London
Citywide
Multiple dates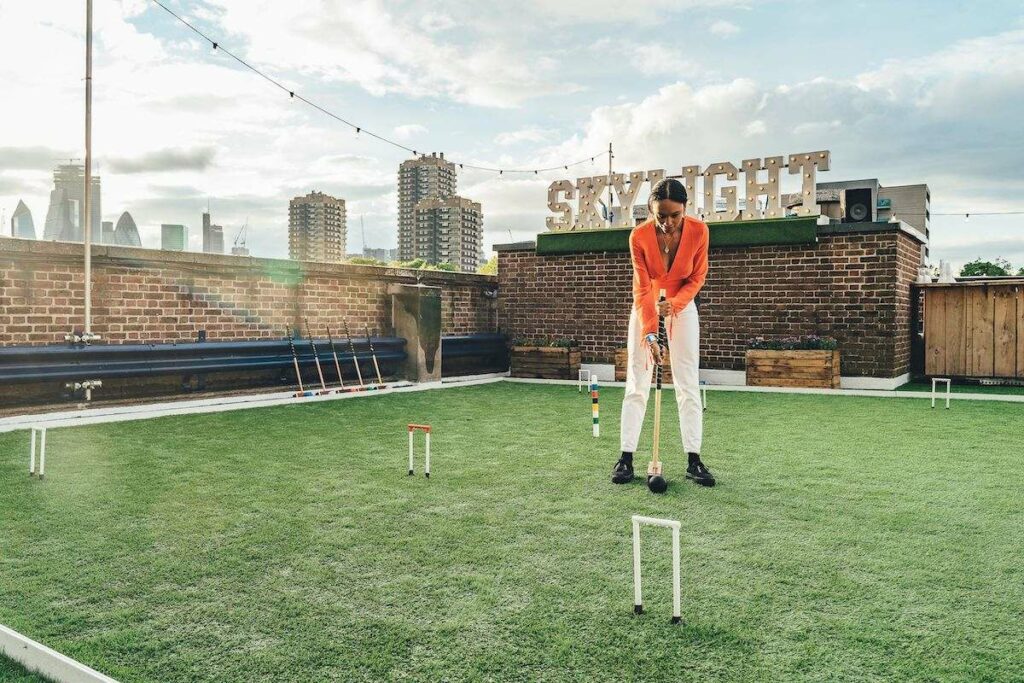 Hooray – the Easter holidays means that there are always plenty of fun things to do in London April 2023.
First of all, you don't want to miss the Dog Day event taking place at Skylight Rooftop in Tobacco Dock on the 2nd. Bring your pooch along for an afternoon of delicious food, drink, and fun activities – the likes of Hilary's Hounds and Nibble & Nosh will be supplying the goods for the four-legged ones.
Leadenhall Market is also getting in on the action, with The Great Leadenhall Market Wild Goose Chase running across the entire month. Expect over 100 challenges, clue hunting, and dressing-up challenges. Get involved and you could win Old Tom's Golden Egg trophy alongside a £500 prize.
Or if you fancy spending your Easter a little closer to nature, head down to Chelsea Physic Garden where you get stuck into their annual Easter trail. The self-guided route takes you past the most beautiful bits of the four-acre garden and ends with a chocolate treat.
We're guessing it's an egg-shaped one.
Hit a Fan-Made Star Wars Exhibition
19th April – 3rd of May
Greetings jedi. You may have already sensed its presence in the force but this month we fans get an enormous exhibition of Star Wars memorabilia touching down in London.
The Fans Strikes back has been put together in part with the help of fans who have, over the years, collected over 600 fan items from movie posters to outfits and even some pretty wild figurines – some of them life sized.
One of those is a replica of Jabba the Hutt that measures an impressive 16 feet long. The fans behind the exhibition have also built replicas of the sets that you can explore and of course photograph yourself in.
Dressing up is highly encouraged. May the force be with you.
Sip Hot Joe at London Coffee Festival
20th – 23rd April
London's annual Coffee Festival has returned and will be running from the 20th until the 23rd April – it's a must if you're a fan of the good stuff.
Join the leading manufacturers of coffee and equipment – including Faema and Slayer – for a buzzy weekend of sampling, workshops, and demonstrations.
Whether you're looking to pick up a top of the range machine for your home, or just want to drink your way around the world (the jitters will kick in around Brazil, FYI), this is a festival not to be missed.
Celebrate National Tea Day with Afternoon Tea
Citywide
21st April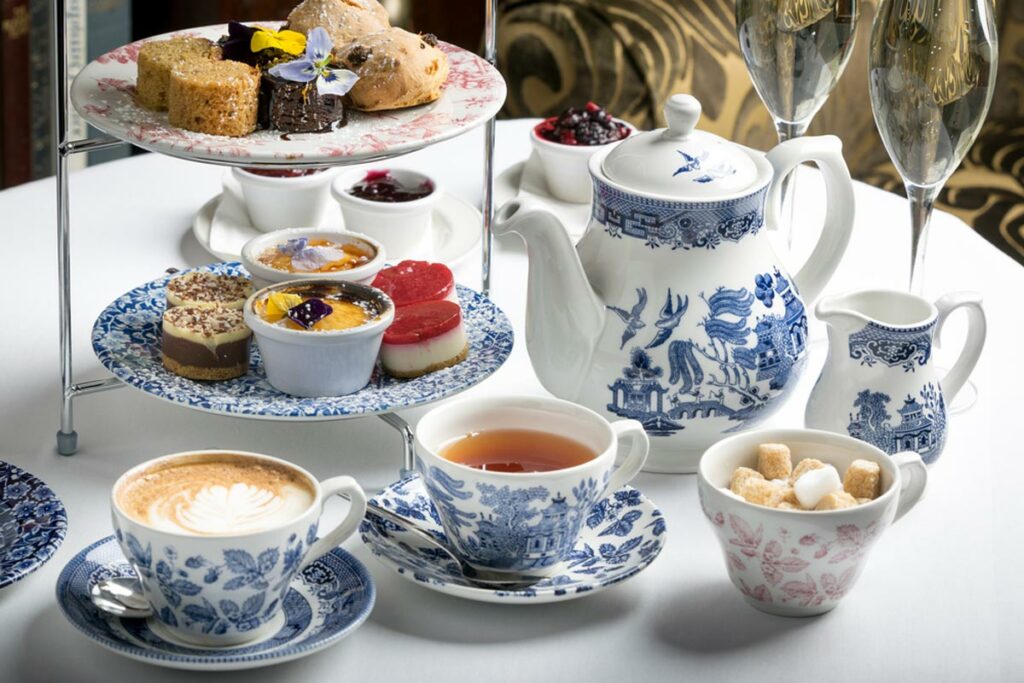 There's nothing we Brits love more than a good 'ol cuppa Rosie Lee (tea). And what better way to celebrate a day dedicated to our drink of choice than with cake and sarnies?
We've written a complete guide to our favourite high tea spots in the capital, and it covers everything from a sophisticated offering at The Ritz to a Harry Potter-themed afternoon tea inside Cutter & Squidge's very own potion room (muggles are very much allowed).
Oh, and don't worry – London's Vegan afternoon tea game is just as strong. Gone are the days of subpar sandwiches and dry biscuits, plant-based folk have got plenty to choose from.
See Something at the V&A Performance Festival
22nd – 30th April
Ready for rousing performances to music in London in April? The V&A Performance Festival makes its highly anticipated return to the capital in April 2023. From traditional to contemporary, this festival will be exploring dance in all its forms.
Highlights include immersive costume design events, talks on sustainability in theatre, build-a-prop workshops and looks at Shakespeare's role in shaping performance in his day.
As you can imagine, there's heaps more to get excited about. More information can be found here.
Eat Your Way Round Marylebone Food Festival
25th – 30th April
April is a good month for foodies. That's got a lot to do with the fact that we get the Marylebone Food Festival this month.
The festival brings together the best of a part of town that's rolling in good restaurants together for a culinary feast lasting nearly all week.
Night one opens with a special banquet hosted by the neighbourhood's top chefs and none other than Jay Rayner. The rest of the week follows suit with pop-ups and deals all around Marylebone's restaurants and bars where you can eat yourself silly on the cheap and try out new creative dishes.
There's even the odd masterclass or two if you want to brush up on your own cooking skills.
Get Down at Sadler's Wells' Hip-Hop Festival
Sadler's Wells
29th April – 2nd May
Looking for fun things to do in London in April? Here's one for you: The capital's most revered dance theatre, Sadler's Wells is bringing back their festival of hip-hop and breakdancing for 2023.
The 20th iteration of Breakin' Convention gathers some of the best in the styles of dance for performances, improv shows and even a couple of after parties.
The festival is hosted by legend of the game Jonzi D and at points strays out of the dance world into the realms of graffiti and DJing. There's much to get excited about.
Practical Tips for Exploring London in April
The weather may be slightly less cold than previous months but there's still a high chance of rain in April, so pack an umbrella and bring a jacket. Thank us later.
It's worth booking in advance for new restaurant and bar openings, as they fill up very quickly when they first open. Nobody wants their evening spoiled because they've been turned away from Nightjar (which will very likely happen – it's a popular spot!).
London in April: Map