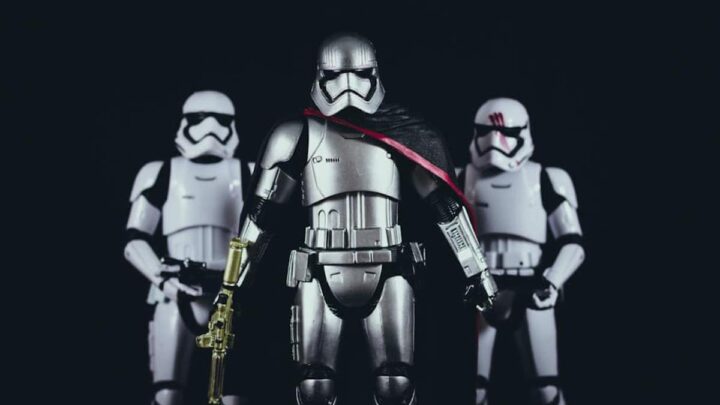 Looking for the best ways to celebrate Star Wars day 2022? We've got you covered.
May the 4th be with you.
In other words… Happy Star Wars Day! Star Wars day 2022 is about to roll around and we are SO ready for it.
Want to release your inner Jedi (or, ahem, Sith)? Rest assured, you can do more than donning your costume and heading to the local boozer – head to these cool and quirky London spots to celebrate Star Wars Day in true Jedi style.
It's Time to Celebrate Star Wars Day in London: May the 4th Be With You!
Unleash the Fierce at Royal Vauxhall Tavern
For a touch of all-around fabulousness this Star Wars day in London 2022, head to the Royal Vauxhall Tavern and prepare for the ultimate celebration: a dazzling line-up of drag and cabaret stars, who will be bringing famous characters to life in themed performances.
The very best from the LGBTQ+ galactic cabaret scene will be joining forces at the Royal Vauxhall Tavern's very own Imperial Palace to raise money for Cabaret vs Cancer.
Expect a hilarious evening filled with some very familiar faces… After all, nothing says May the 4th better than Jabba the Hutt adorned in glitter, right?
You can book your tickets here.
Try Your Hand at Jedi Training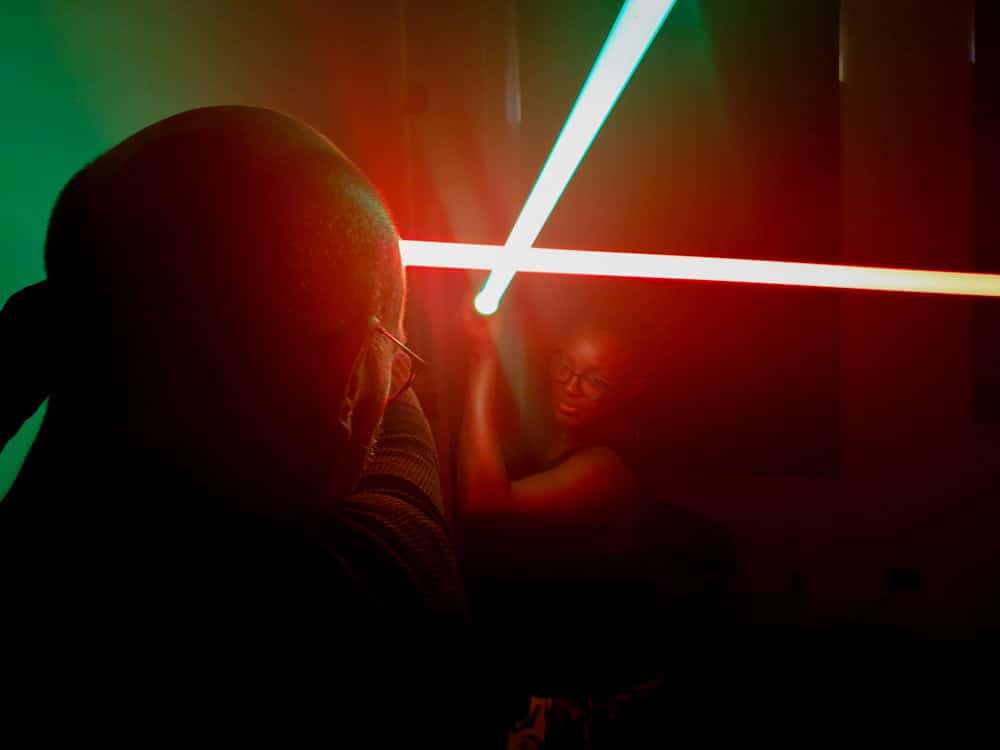 Possibly our favourite thing to do on Star Wars day (all year round, actually) is to pretend we're battling it out with our own lightsaber. Luckily, the folk at Fizzbox organise these brilliant Jedi Training Classes for groups of 10 or more, so you can give it a go with the real deal.
We've tried out this masterclass in the past and we were obsessed. Your Jedi Master (ahem teacher) walks you through the basic attacks and defences – turns out there's more to it than just swinging your saber wildly and looking cool and very intense.
You're taught the footwork, segues, and flourishes to make it look like the real deal.
Once you've graduated from young Padawan to a fully-fledged Jedi, your master then walks you through your very own lightsaber battle. Yes, it's every bit as brilliant as it sounds.
Now all you have to do is defeat the dark side and save the world.
Head to the Star Wars Experience at Madame Tussauds
Now usually we aren't the biggest fans of Madame Tussauds – gawking at waxworks just doesn't really do it for us.
However, taking a peek at the Star Wars Experience might just qualify as a guilty pleasure of ours.
Fun for both adults and kids, you'll find yourself face to face with some of the most iconic scenes and characters from the movies: where Qui-Gon Jinn and Obi-Wan Kenobi duel with Darth Maul, Chewie on the Millenium Falcon, and the funky Cantina, to name just a few.
Let's be real, it's as close as you're going to get to being fully immersed in Star Wars outside of Disney World.
Besides, what's more fun than snapping a few photos of you and your pals in the heart of the action, throwing up peace signs next to R2-D2?
Party it Up at Bubble Club's Star Wars Night
Head to a galaxy far, far away on Star Wars day (fine, it's Brick Lane) and get ready to be transported into an intergalactic smuggler's den, complete with baddies galore.
Known for their inclusive evenings (meaning: absolutely everyone is welcome), this looks set to be one of the best themed nights out for Star Wars day 2022.
On the roster are the likes of Paddy Steer, DJ4BLUE, and DJ T, as well as a whole host of Star Wars artwork and pizza if you get peckish.
Expect aliens, stormtroopers, light-sabers, and out-of-this-world tunes to carry you into the early hours of the morning. Get your tickets here.
Star Wars Day 2022: Map