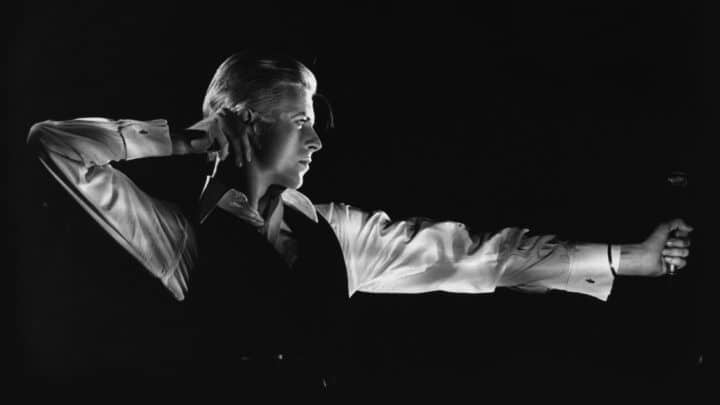 A monumental David Bowie exhibition is coming to the V&A's new space. Never-before-seen projects and the Star Man's most iconic outfits are just the tip of the iceberg.
Good news, Bowie fans – the V&A has acquired a massive collection of David Bowie items, which it will put on display in a special new museum in east London. The archive is 80,000 items strong and contains bits and pieces that span 60 years of Bowie's career.
Here's what we know so far.
What Can We Expect?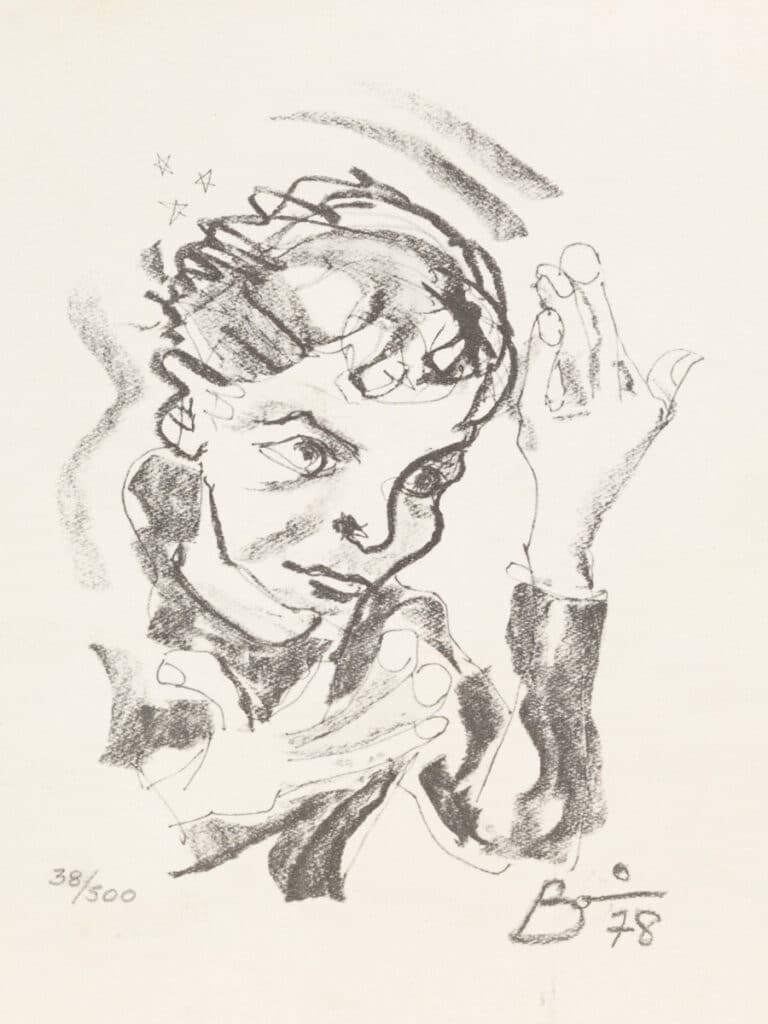 Among the collection are hand-written lyrics for some of the Star Man's biggest hits: Heroes, Ashes to Ashes, and Fame.
Ziggy Stardust costumes will be on show, as well as outfits from the Aladdin Sane tour in 1973. Ever the sartorialist, the union jack coat that David Bowie designed alongside Alexander McQueen for the cover of his album, Earthling, is also part of the collection.
One of the most exciting pieces are extensive notebooks and journals that Bowie kept throughout every phase of his career, as well as heaps of unreleased projects – most of which have never been seen by the public before.
Of course, there'll be instruments – and they're no less cool. Brian Eno's very own synthesiser, the one he uses on Bowie's Heroes and Low albums, as well as a stylophone that Marc Bolan gave him as a gift in the 60s and was used in the recording of Space Oddity.
As if that wasn't enough, the collection also includes a collage of film stills taken from The Man Who Fell to Earth and thousands of photographic negatives and prints, contact sheets and slides from renowned photographers Terry O'Neill and Helmut Newton.
A New Art Space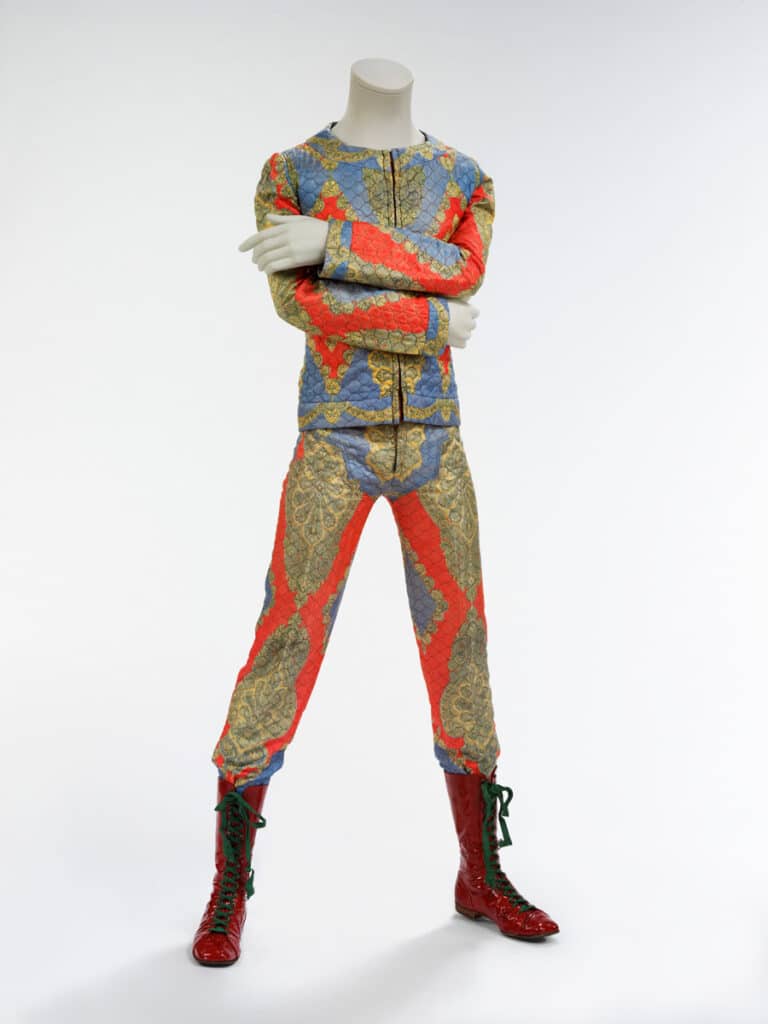 The V&A getting their hands on this collection is no mistake. They held a similar, but much smaller, exhibition of Bowie items back in 2013 which was a major success. It went on to be one of their most-visited exhibitions of all time.
The collection will be on display at something called the David Bowie Centre for the Study of Performing Arts which will be part of the V&A East Storehouse. The storehouse is still under construction in Stratford, so here comes the bad news: it won't be open until 2025.
Looks like we'll all have to hold on a few years to feast our eyes on these Bowie treasures then. We're sure it will be worth the wait.
A Little Background on Bowie…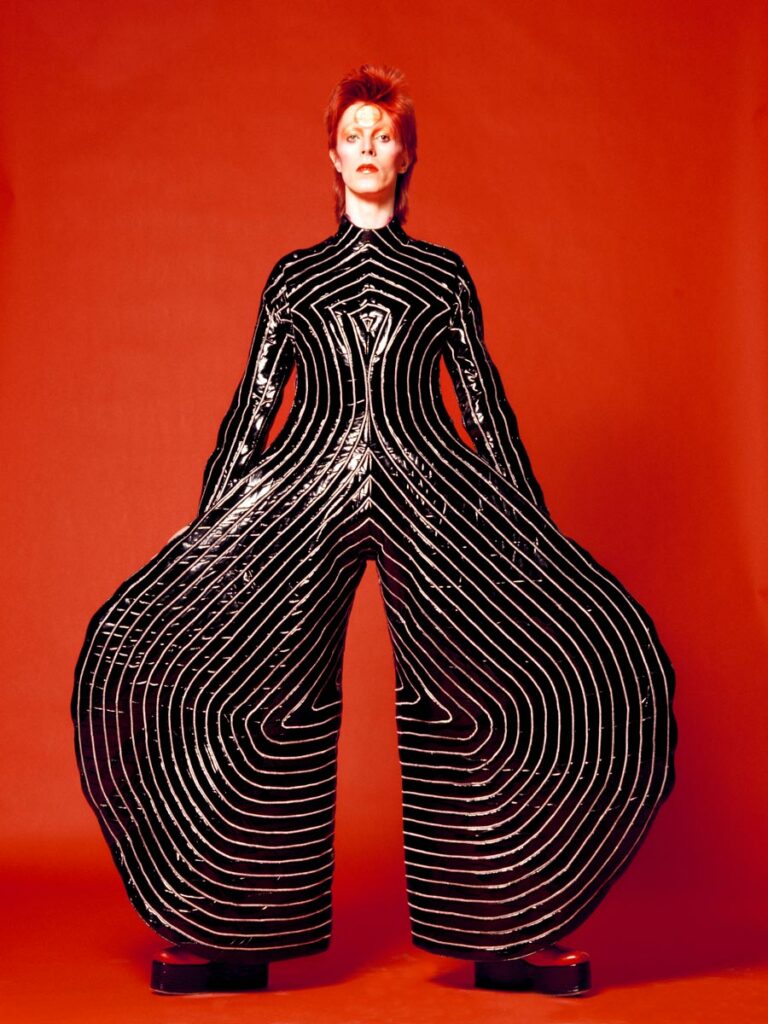 David Bowie, and we really shouldn't have to explain this to you, was one of the greatest musicians of the last century. And arguably all time.
He had an incredible career as a musician and even dabbled in acting and film-making at points. Known for his quirky style, Bowie pretty much exclusively took to the stage in wild outfits, embodying different characters in his performances.
He died in 2016 as one of the best-selling artists of all time, with over 100 million record sales to his name.
The Bowie Archives: Practical Information
Date: Opening in 2025
Address: The V&A East Storehouse. The exact address hasn't been confirmed but the building is already going up in Stratford's Queen Elizabeth Olympic Park.
Price: TBA