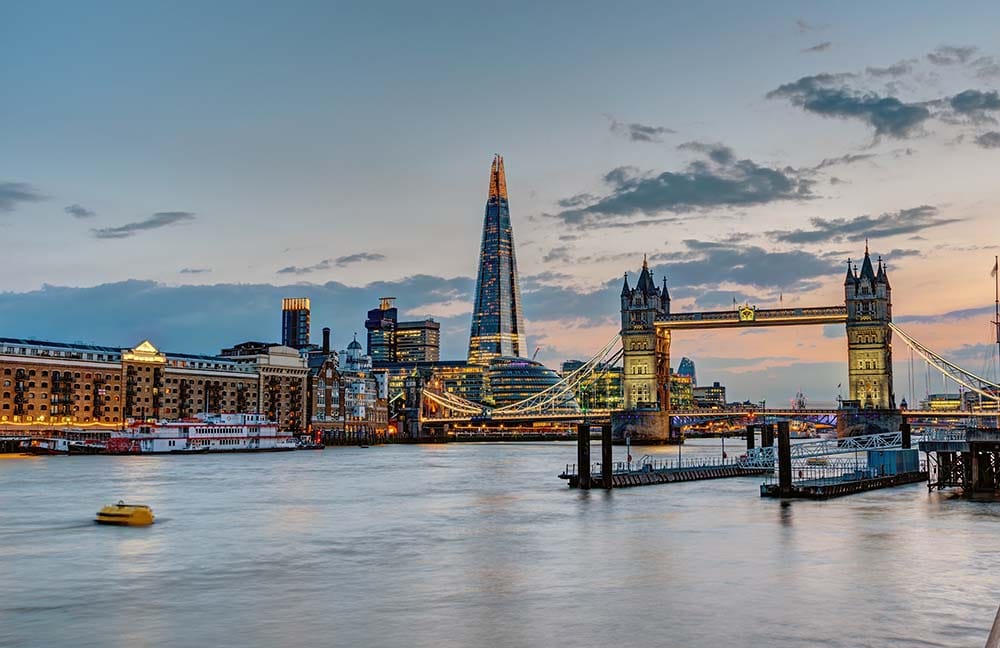 London might be on lockdown but that doesn't mean you can't access the wealth of art, culture and attractions the city has to offer.
From gallery viewings to Buckingham Palace, there are so many cool destinations you can explore from the comfort of your home. Time to explore London's best virtual tours.
Virtual Tours of London Attractions
London 360°
Credit: @
VISIT LONDON
Visit London has come up with this bumper interactive 360° virtual tour of London and the city's biggest landmarks. Each landmark is linked to a related info page making it a great way to explore the city on a sunny day and learn about some of its biggest sights at the same time.
Buckingham Palace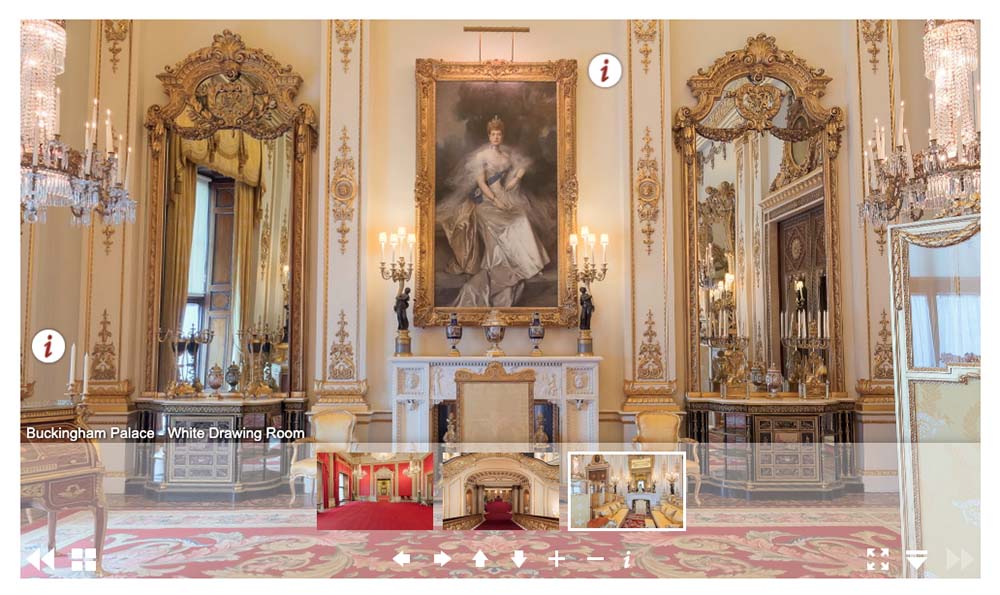 It's always fun having a nose at where other people live, but how many times do you get to have a peek at The Queen's main's residence?
Buckingham Palaces's virtual tour allows you to explore several of the striking rooms within the palace – including the opulent White Drawing Room and the Throne Room.
There's also a rather cool interactive walkthrough of the George IV Art & Spectacle Exhibition at The Queen's Gallery in the Palace. Check it out here.
The Houses of Parliament
Credit: @
UK Parliament
More than just the seat of British political power, the Houses of Parliament are a spectacular Victorian Gothic feat, housed on the site of a Medieval royal palace. You can explore it all on this cool virtual tour.
You can normally visit in person, but tickets are pretty tough to come by and wait times can be long – in other words, visiting virtually might actually be a more enjoyable experience than the real thing. Go figure.
Take note of the differences between the House of Commons and the much more resplendent House of Lords, get lost in the labyrinthine maze of corridors and rooms and get up close and personal with the wealth of art displayed throughout.
The Churchill War Rooms
Credit: @
J.D. Williams ??
The last time that London went through such a period of turmoil was during WWII, so it feels pretty fitting to take a virtual tour of one of the most important locations in the British war effort – The Churchill War Rooms.
It was from this bunker that the allies planned and strategized during the conflict, and the tour walks you through the offices, telephone rooms and the accompanying Churchill Museum.

Tower Bridge
Credit: @
Tower Bridge
Tower Bridge is one of the city's most recognisable attractions. Bored of just staring at pictures? Have a look at the 360° tour of the Tower Bridge experience – you can even have a look through the bridge's glass floor without any of the pesky vertigo you encounter IRL.

The Tower of London
Credit: @
Historic Royal Palaces
Built by William the Conqueror, The Tower of London has watched over London for centuries and centuries, functioning as a Royal Palace, a Prison and an informal zoo (yes, really). So there's plenty to find out about on this fascinating virtual tour of The Tower, which walks you through the history, scandal and architecture of the historic royal palace.
Royal Albert Hall
Credit: @
Royal Albert Home
You might not be able to attend a concert at the Royal Albert Hall at the moment, but you can take a tour of the spectacular building and auditorium in all its colourful (read: slightly lurid) glory.
You can even get a close-up look of the Henry Willis Organ, the 70ft marvel that is made up of no more, no fewer than a jaw-dropping 9,999 pipes.
Look Up London
Credit: @
Look Up London Walks & Tours
Local Londoner Katie Wignall normally runs in-depth and fascinating tours of London, but she's taken it all digital during lockdown, offering virtual tours on her Instagram three times a week. Each 20 minute tour explores a different part of the city, helping watchers learn interesting tidbits about some of London's biggest icons and some of its hidden gems. The tours are held every Monday, Wednesday and Friday at 2pm (BST).

Hampton Court Palace
Credit: @
Historic Royal Palaces
Hampton Court Palace sits on the banks of the Thames in the leafy suburbs south-west of London. Cardinal Wolsey worked to make it into a beautiful spectacle, and was so successful that it became Henry VIII's home when he wrested it from Wolsey.
Explore the resplendence of the Great Hall, Great Watching Tower and Great Kitchen (yes, apparently they're all GREAT) with this visually stunning 360-degree tour.

Virtual Tours of London Museums & Galleries
National History Museum
Credit: @
Natural History Museum
The National History Museum is one of the best museums in the city so it should come as no surprise that its virtual offering is pretty brilliant too.
Take a virtual self-guided tour of various galleries, spend time chatting with the museum's Nature Live Online team twice a week (Tuesday at 12pm and Fridays at 10.30am) and a virtual tour of the Hintze Hall led by none other than Sir David Attenborough. As with the museum, you could spend all day on here and never get bored.

British Museum
Credit: @
British Museum
The British Museum has teamed up with Google Arts & Culture for a virtual tour of hundreds of the museum's artifacts spanning the ages.
From the Rosetta Stone to Ancient Egyptian mummies, you can take a close-up look at the artifacts, learn all about their history and composition without the heaving crowds you normally have to battle through to see them.

The Courtauld Gallery
Credit: @
The Courtauld Gallery
The Courtauld Gallery has been closed for a couple of years as it receives a makeover, but visitors can still take a look at its impressive collection, which includes Van Gough's Self-Portrait with Bandaged Ear and Édouard Manet's A Bar at the Folies-Bergère (a personal favourite) online on an virtual self-guided tour.
Sound a bit like too much work? You can sit back and watch the excellent Bill Nighy take you on a tour of the gallery on YouTube.

The National Gallery
Credit: @
National Gallery
No visit to London is complete without a visit to The National Gallery but it's so big that it's pretty much to take it all in in one go. The gallery offers three virtual tours that delve into one of the biggest collections of paintings in the world.
Find something that catches your eye? You can search the collection for an in-depth description and exploration of the themes and subjects of each of the works.
The Royal Academy
Credit: @
Royal Academy
Offering something a bit different from the click and move virtual tours we've come to expect, the Royal Academy's virtual tour of their Picasso and Paper exhibition is a detailed 40-minute video of the famous artist's fascinating works.
It shows you the works contained in the exhibition (including studies for his iconic Guernica), as well as close-ups of the accompanying text so you can learn more about each piece. All to the backdrop of some very calming music.

Looking for more London info and inspo you can enjoy from the comfort of your home? Check these out…
Love this? Save and Share on Pinterest!