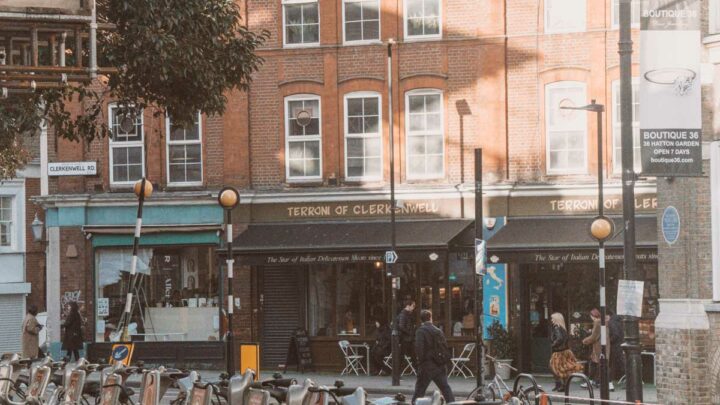 You've probably heard of Little Venice… and you've definitely heard of Chinatown… but have you heard of London's Little Italy?
Packed with delicious restaurants, charming bars, and plenty of Italian culture, this area is one of the coolest (yet underrated) spots to hang out in the capital.
If you're confused, don't fret – we've got the low down on the where, what, and why, and we'll be covering everything you need to know about Little Italy.
Ready to explore?
First Up, Where is London's Little Italy?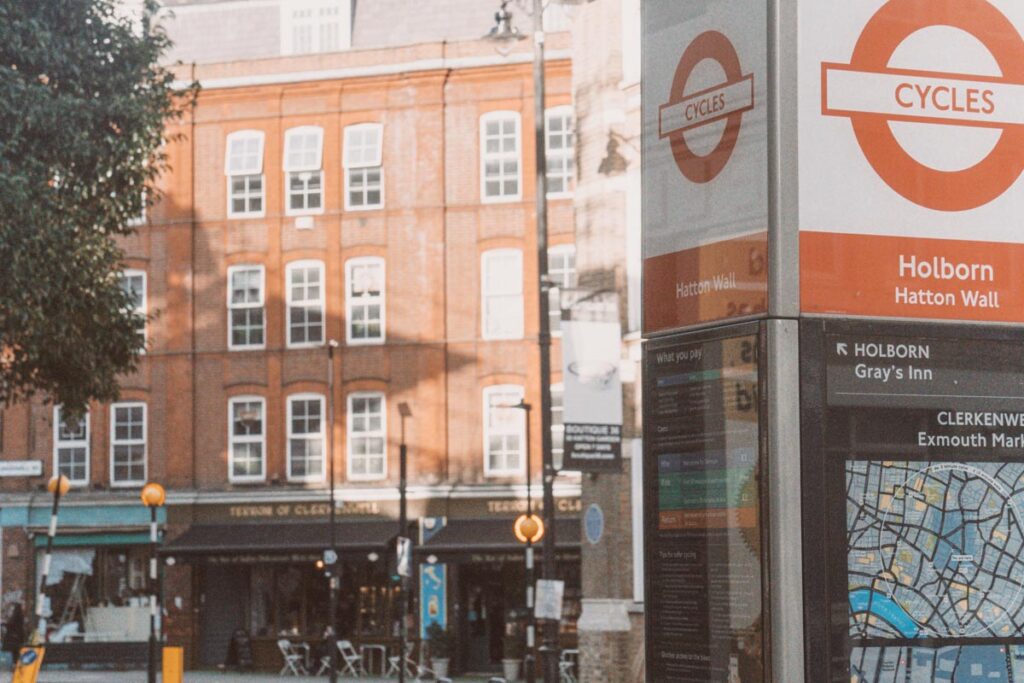 Little Italy, which you might have seen referred to as the Italian Hill or Italian Quarter, is an area in London based around Clerkenwell Road, Farringdon Road, and Roseberry Avenue.
It was once home to thousands of working class Italians – around 12,000 in 1895 according to the Italian Consulate – and although numbers have diminished, a fair few remain.
The cultural remnants and stories of those Italians still echo through this part of central London today.
History of Little Italy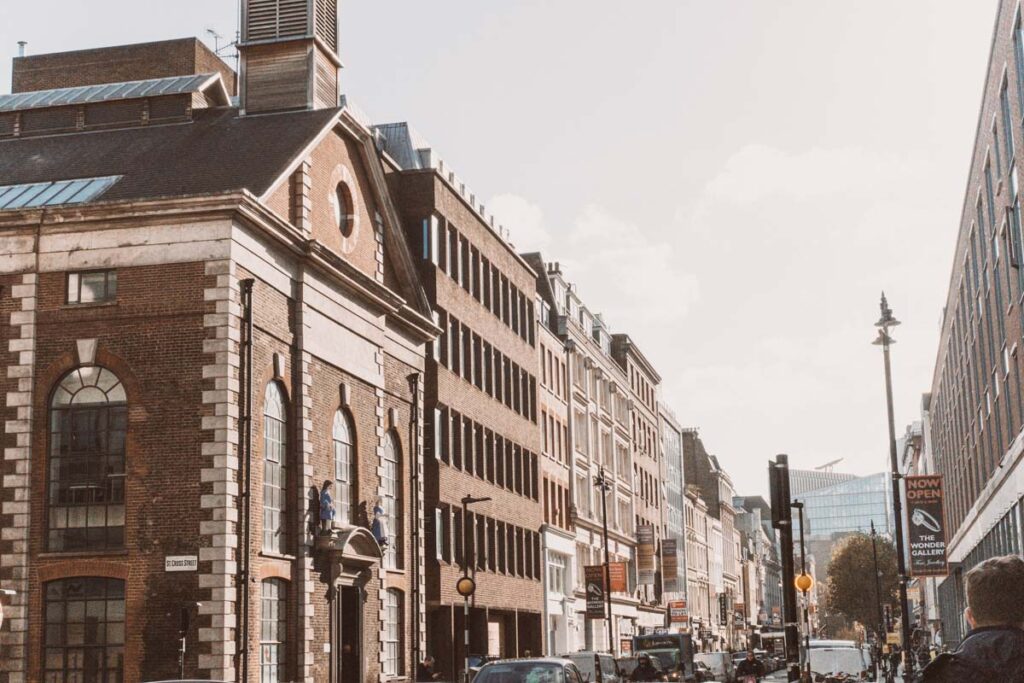 Italy is now known as a land of fine food, wine, art and architecture. The home of opera, cradle of the Renaissance, and for a vast array of beautiful cities, beaches, and country villas.
So, what were Italians doing in London in the first place? There's no one reason.
Some were skilled workers who came to London for the same reason talented people ever come to a big city; more opportunity to deploy their trade fruitfully.
Later waves were driven less by opportunism than by necessity, as parts of Italy – especially in the south of the country – were suffering from deprivation.
An Explosion of Culture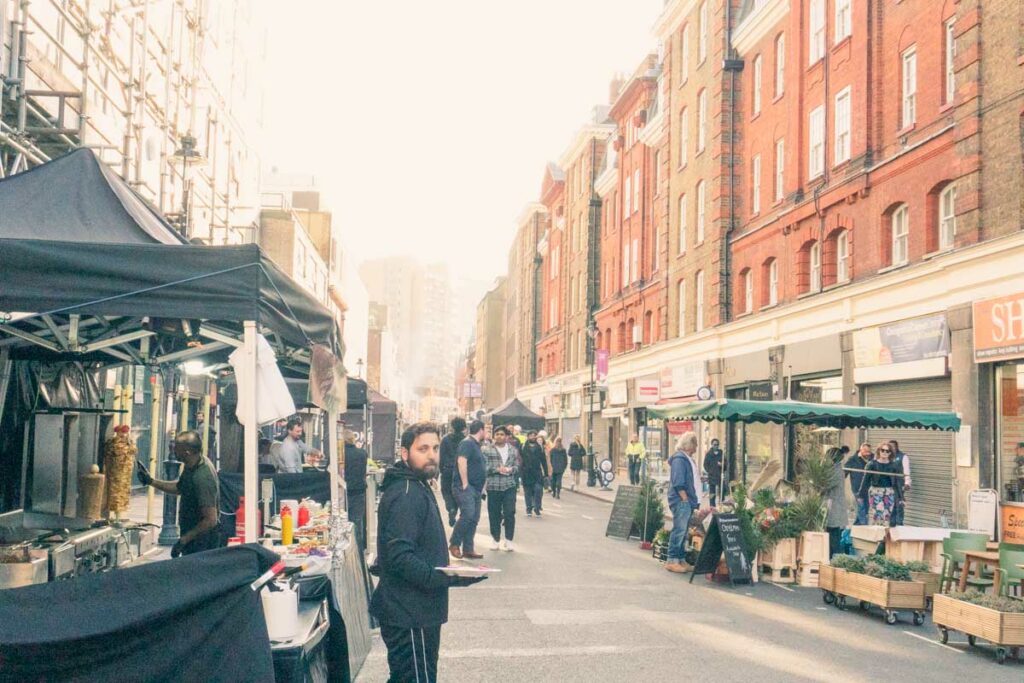 Many of the latter group came to join what is nowadays known as the 'hospitality' industry, or worked as domestic servants in the households of the wealthy.
Those who were able to save up, or were lucky to join those already established in the city, set up and ran small businesses to serve their own community and introduce Londoners to their culture.
Perhaps the most famous venture for Italian immigrants was selling ice-cream, a newly affordable food as a result of developments in cooling technology during the 19th century. In fact, it's estimated that there were over 900 ice cream sellers in this area in the 1890s.
Lace wear and hat making – as memorialised in Virginia Woolf's iconic London novel, Mrs Dalloway – were also professions associated with Italian migrants.
Whereas Italy is now known as being the home of high fashion, these earlier indications of Italian prowess in the world of clothing were only recognised as being lower class jobs, employed in the service of upper class women in London.
A Colourful Past
Italians all around the world have long carried with them heavy cultural stereotypes – this is no different in our capital. In particular, for being flamboyant, loud and (potentially) criminal.
The mafia stereotype is one which has haunted Italian immigrants the world over, and though it certainly unfairly tarnished the vast majority of migrants, there was some criminality among those in Little Italy.
Charles 'Derby' Sabini was just one of the gang leaders among the Italian migrants in London. To this day, it's a well-known urban legend that all the ice cream vans in London are really a cover for mafioso activities.
Even as early as the 1850s, the area was associated with crime – Dickens' Artful Dodger even took Oliver Twist to visit Fagan, who lived on Roseberry Avenue.
London's Political Ties
It was certainly a colourful cast of characters coming from Italy to London at this time, and perhaps the most famous was Giuseppe Mazzini, a key figure in the fight to unify Italy.
The Genoan was a radical, a proponent of social-democratic republicanism in a nation of fractured city states. He would go on to have an extraordinary political influence on major figures like Lloyd George, Gandhi, and David Ben-Gurion.
Credit: Julian Osley
He sought refuge as a political exile in London, and a blue plaque can be found in Little Italy to this day.
London in the 19th century wasn't just the centre of the Industrial Revolution and the world's largest empire – it was also a place of relative political tolerance, and many intellectuals and revolutionaries lived here for some length of time.
Things to do in Little Italy Today
Clerkenwell underwent some serious changes in the early 20th century – slum clearance, major infrastructure overhauls, property developments, and more general terrorising of blue collar workers.
Much of the Italian influence in Little Italy is less from the original immigrants in the 19th century, but from new arrivals or even those trying to sell a little slice of the Italian lifestyle to Londoners whose appetite for it seems undimmed.
Food, Glorious Food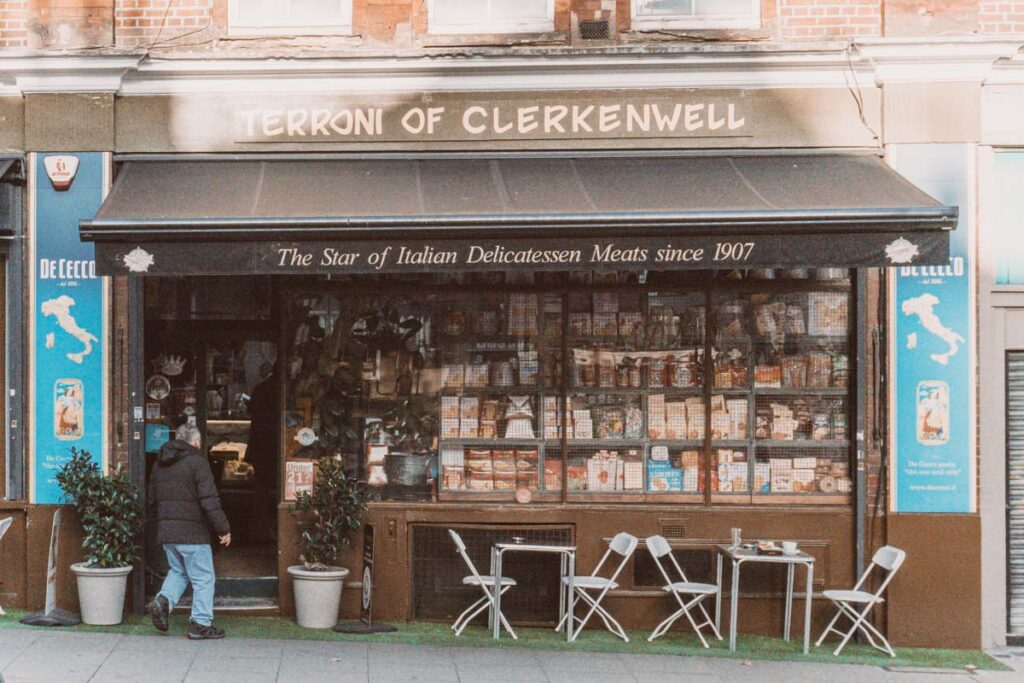 In particular, Londoners have recently gone mad for 'aperitivo' culture and today, as you can imagine, the best things to do in Little Italy revolve around food and drink.
Some of the earliest shops are still standing, providing London with authentic Italian ingredients and cuisine – Terroni's of Clerkenwell can boast of being the oldest Italian deli in Britain.
Top picks for food in this area include Santoré, who are well-regarded for their delicious pizzas, and Luca, an upscale joint offering authentic cuisine.
St Peter's Church
St Peter's Church, commissioned in the mid-19th century, remains a community focal point. The procession of Our Lady of Mount Carmel is held on the first Sunday after the 16th July – decorated floats began to appear in the 1950s, and have continued to this day.
Wherever a group finds itself, it will undoubtedly bring its culture with it. London was fortunate enough to receive an early taste of the cuisine and culture which would sweep the world in years to come.
Little Italy London: Map
Looking for More London History Guides?