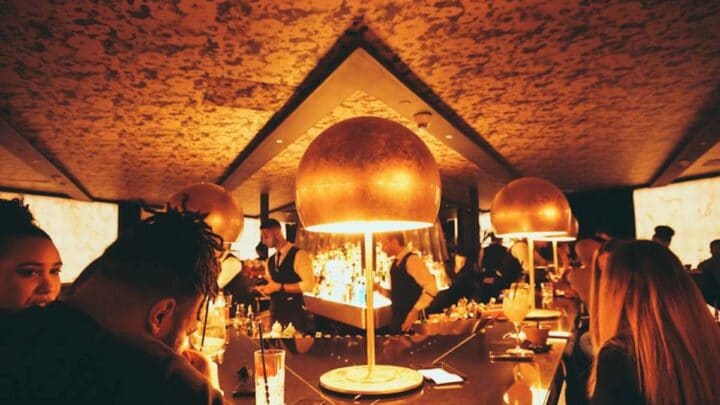 Radio Rooftop is Covent Garden's exclusive rooftop cocktail bar – but is it worth the hype?
After all, a bar that bills itself as an exclusive hideaway and which is renowned for being one of the best rooftop bars in London, not to mention one of the best bars in Covent Garden has a lot to live up to.
And it does, sort of. The cocktails are pretty decent, the decor is opulent, the views are incredible but the atmosphere… well the atmosphere falls flat. It hurts us to say it, but it's true.
Planning your visit to Radio Rooftop? Here's what you need to know.
Radio Rooftop London
Where is Radio Rooftop London?
Perched atop the glamorous ME Hotel on Aldwych, there's a lot of hype about Radio Rooftop London.
The bar's convenient location in Covent Garden means it's a great spot for drinks after a day of shopping or exploring Central London. In fact, the bar is a short hop away from the likes of Somerset House, Courtauld Gallery, and some of the most iconic theatres in the capital.
What are the Drinks Like?
It's not all bad – in fact, it's not bad at all. The cocktails were well-made – though they really should be at around £16 a pop. If you can face parting with what is basically double the price of some cocktails in London, you'll find yourself pleasantly surprised.
On offer is an array of cool drinks – from Winter warmers like a Black Forest Bramble to the light and airy rose garden selection and the signature Negroni. Whichever tipple you opt for, you won't go too far wrong.
We certainly attempted to make our way through the menu.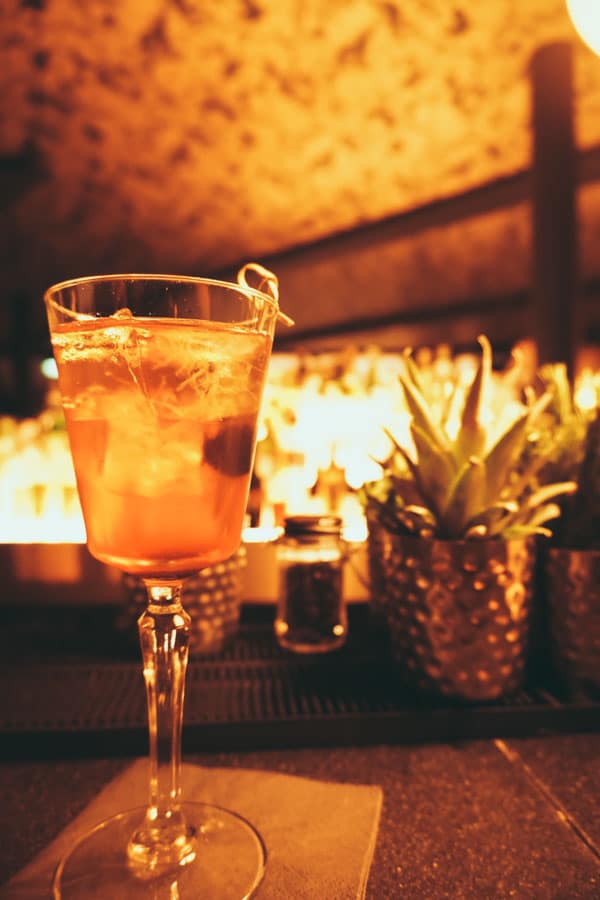 Watching the barmen at work as they whipped up drink after drink throughout a busy Friday evening was testament enough to the fact that these guys have some serious skills. Each drink was perfectly crafted and came with no gimmicks – just insanely talented mixologists.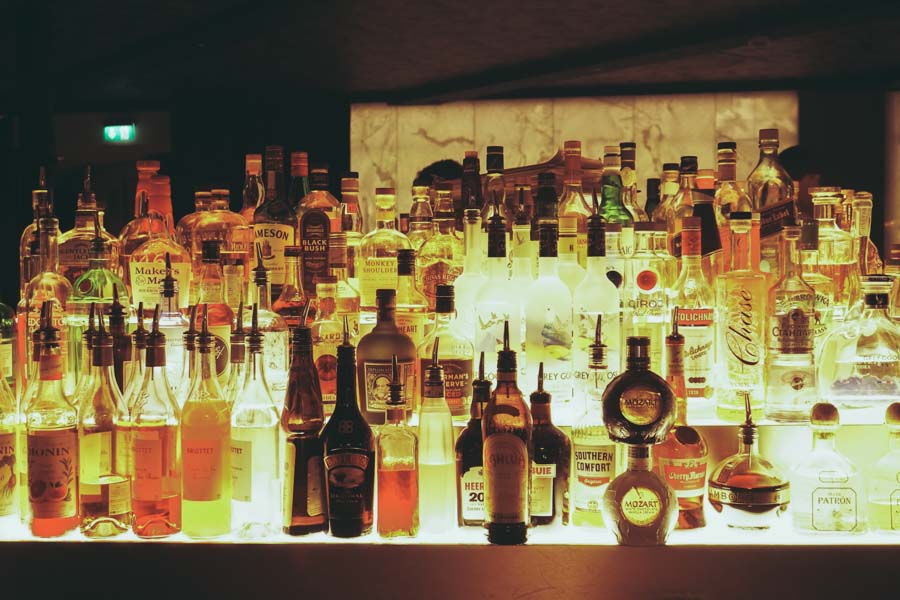 We took a punt on the Smoke & Mirrors first – a very drinkable combination of Macallan Fine Oak, Maker's Mark, Lagavulin, Cocchi Americano White, Antica Formula and Angostura bitters that was as smoky as the name suggests. But we didn't stop there. Oh no no no.
The rest of the bar's menu was nicely eclectic, with something to suit every palate. A particular favourite was the Radio Garden – a nice mix of Hendrick's, cucumber, basil and elderflower that will be absolutely perfect for sundowners in the summer months.
Read More: Cool Places to Visit in Covent Garden
How About the Atmosphere?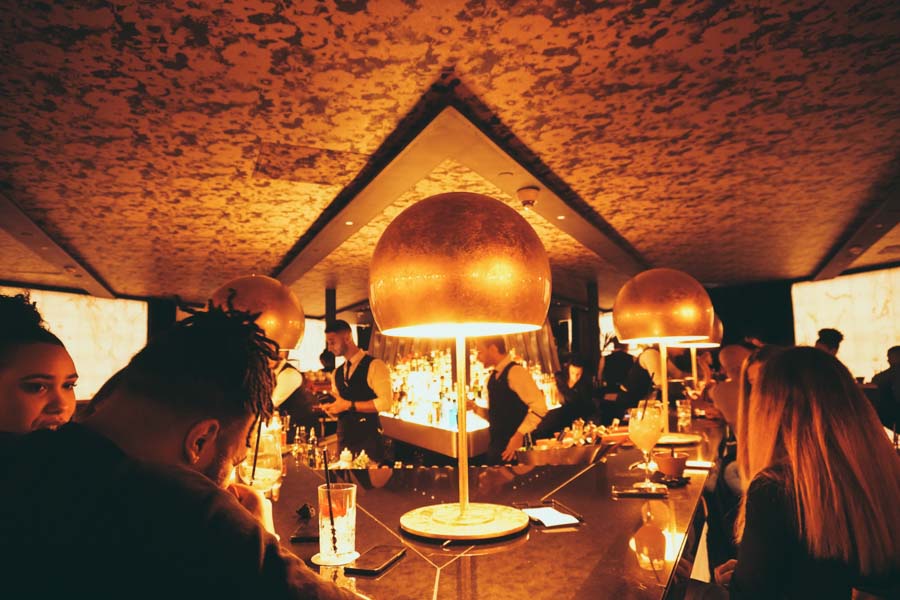 It takes special skill to bring a hotel bar to life – to make it somewhere you actually want to spend your time in rather than just another place to see and be seen and, in truth, Radio Rooftop doesn't quite manage it.
We'll be fair, it is a beautiful spot. Inside, the bar is an art deco-esque vision illuminated by warm lighting, and outside on the terrace, the views across the capital are unparalleled.
For all of the expensive drinks and the glitzy decor, the bar has all of the atmosphere of a shopping mall before opening time. That is, it was pretty lacklustre.
The music's loud enough, the people are talking but it's missing any real feeling (well, perhaps other than the relentless narcissism of some of the posier patrons). We'll level with you: if it's an atmosphere you're after, you're better off at one of London's other brilliant bars.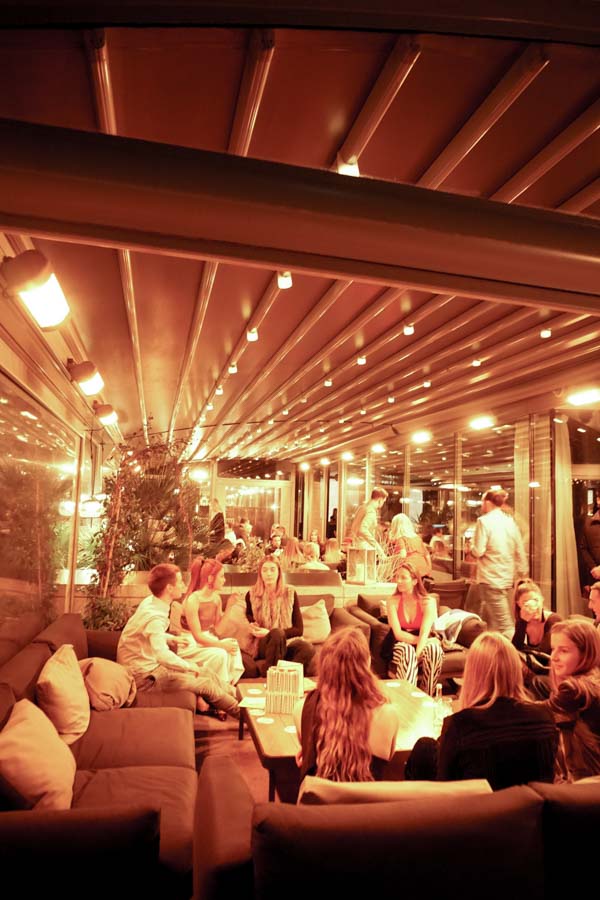 Overall, the service was friendly – we had previously read a lot of complaints about people being held in queues for hours but we had no issue getting in on a Friday night.
There was one member of staff who was out and out rude – so we can well believe the reports of less than perfect service. However, we sat at the bar where the mixologists were unfailingly courteous throughout the night.
Radio Rooftop Bar London: Practical Information + Map
Radio Rooftop is a perfectly decent place for cocktails in Covent Garden – the views are priceless and guarantee it a spot on any lineup of beautiful outdoor bars in London.
In truth, if you're not that fussed about the views, there are better options nearby – we suggest starting with the American Bar at The Savoy before moving onto Upstairs at Rules, perhaps with a cheeky late night drink and dance at Blame Gloria.
What to Wear to Radio Rooftop?
You'll want to dress fairly smart when visiting Radio Rooftop – in other words, no trainers/jeans/sportswear.
Why is it called Radio Rooftop?
Interestingly enough, Radio Rooftop gets its name from the beautiful location: it sits above the building where the first BBC programme was transmitted way back in 1922. Cool right?
Map
Looking for More Covent Garden Bar Guides?
Radio Rooftop, Covent Garden
Summary
Great drinks and beautiful views… but the atmosphere falls flat.