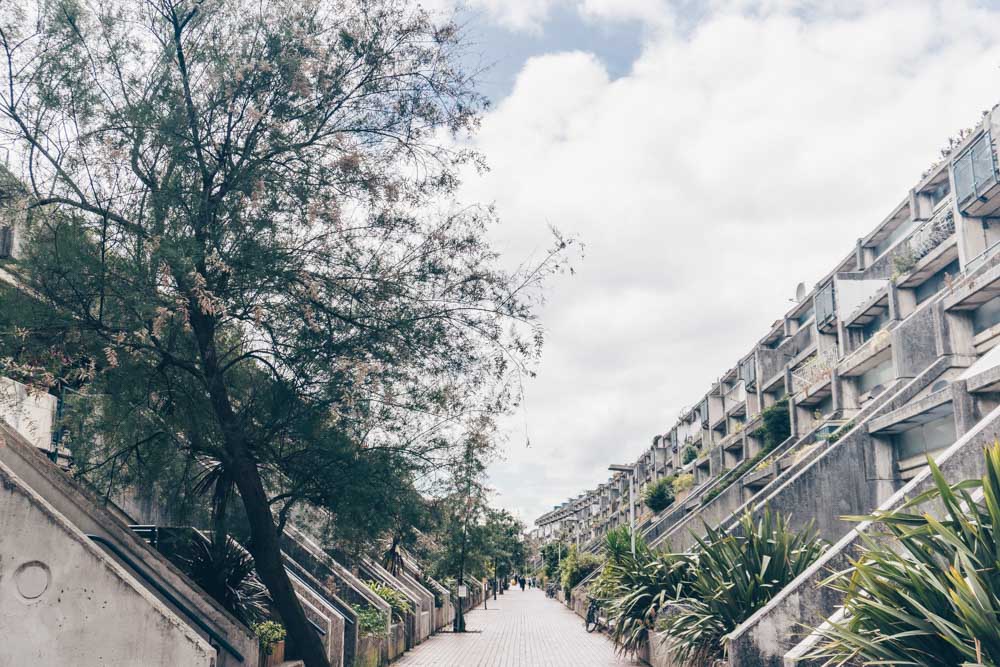 The Alexandra Road Estate (officially the Alexandra & Ainsworth Estate) winds alongside Camden's railway line, a swooping swish of striking architecture and intricate design that reflects Brutalism's utopian vision.
It was conceived in an age of hope, when public sector housing wasn't a bunged-in afterthought of poor doors and cramped rooms, but at the cutting edge of London's architectural scene.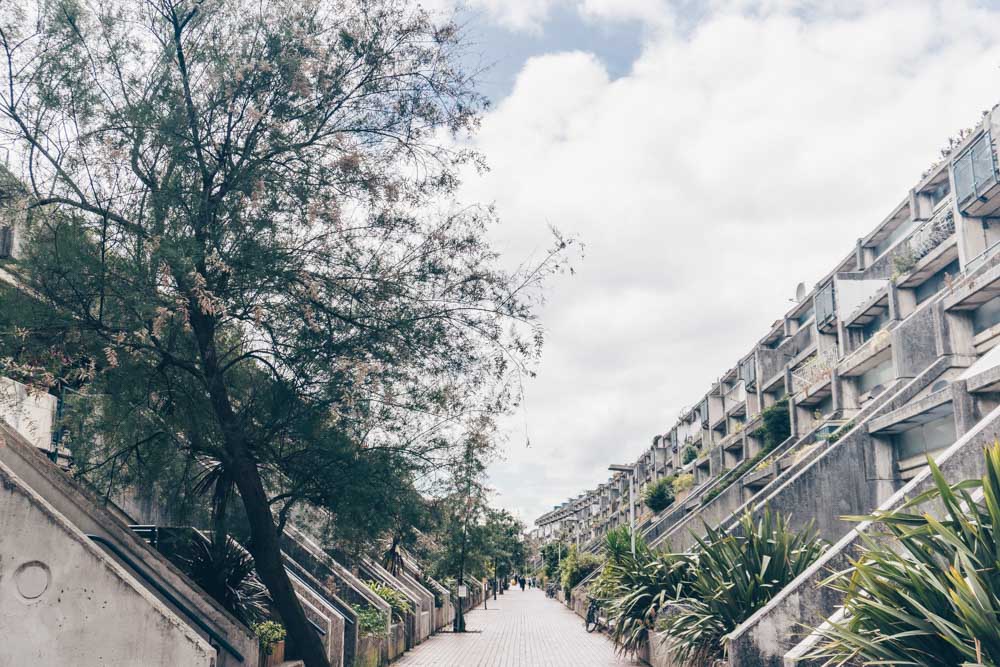 Though less than a century had passed since the first true social housing had come into existence, Brown's work at Camden Council gave rise to some of the most inspired designs ever seen in the UK – and played a large role in him being awarded the RIBA Gold Medal – the industry's highest accolade in 2018.
I've wanted to visit Alexandra Road (often called the Rowley Way Estate) for a while now – I finally made it a couple of months ago as part of my research on London's Brutalist architecture. It's a fascinating destination: while its Brutalist design clearly dates the estate in history, the progressive values it displays feel far more advanced than the London we see today.
History of the Alexandra Road Estate
The estate was designed by Neave Brown, an American architect who was then working in Camden Council's architecture department. Brown also designed the Dunboyne Road Estate and Winscombe Street Row Houses in Camden – which are all listed.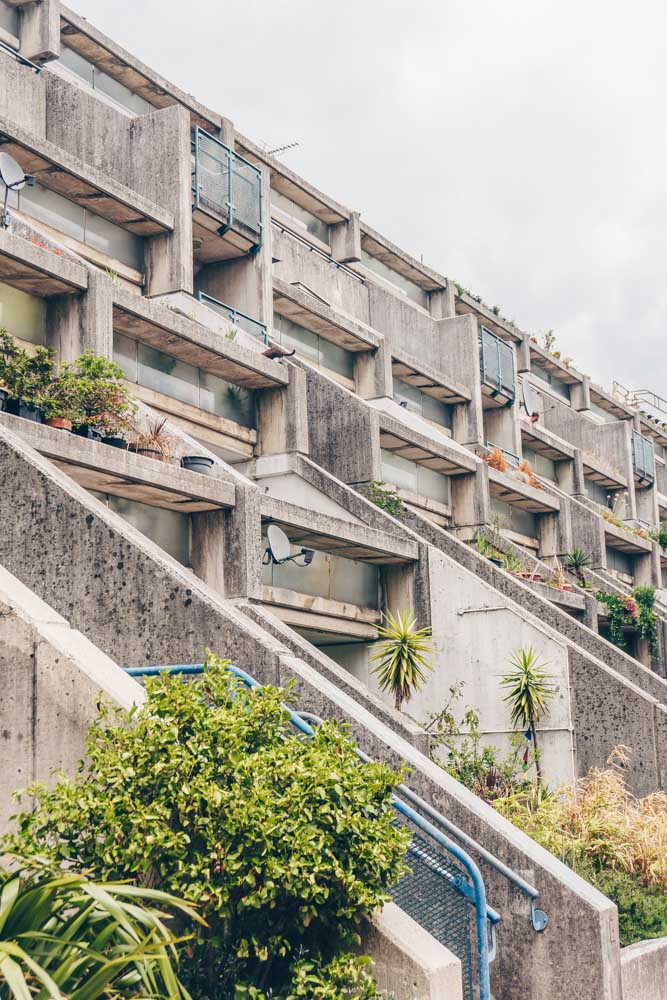 Camden's architects' department, led by Sydney Cook, was young and full of ideas – the council had been formed less than a decade prior and at the time was one of London's richest and most progressive boroughs.
Rejecting the standardised plans and high-rises that had come to dominate social housing since the Second World War, Brown designed a low-rise geometrically integrated estate that drew on traditional terraced housing but also a diverse range of influences including the Royal Crescent in Bath.
The Alexandra Estate is the pinnacle of people-focused design. Every flat has a private open space, with large rooms and plenty of attention to detail, but it's only when you see the tessellated design as a whole that the ambition behind the estate becomes clear.
The first residents moved in in 1978 and the project was deemed a success, though costs had ballooned from a budgeted £7.15 million to £20.9 million, leading to some fierce criticism and a public enquiry chaired by Ken Livingstone. It's still one of the most expensive social housing developments in London.
Subsequent years saw the estate awarded Grade II status in 1993 when Peter Brooke, then Heritage Secretary, described it as "one of the most distinguished groups of buildings in England since the Second World War."
Alexandra & Ainsworth Estate: Practical Information and Map
Address: Rowley Way, London NW8 0SN
Looking for More Brutalist London Guides?
Check these out…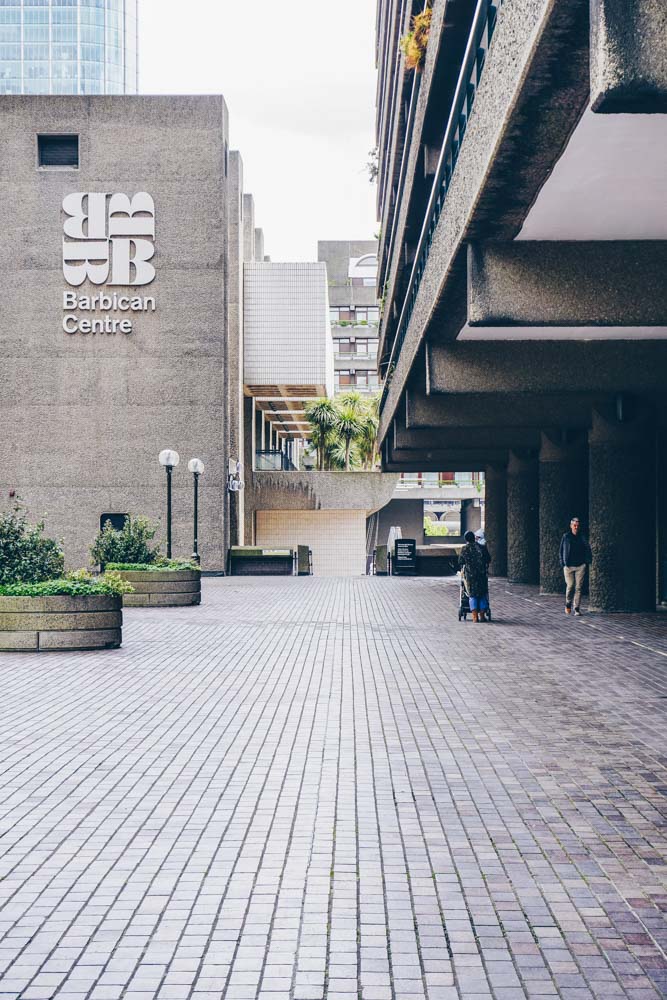 Brutalist Architecture in London
Visiting the Barbican Conservatory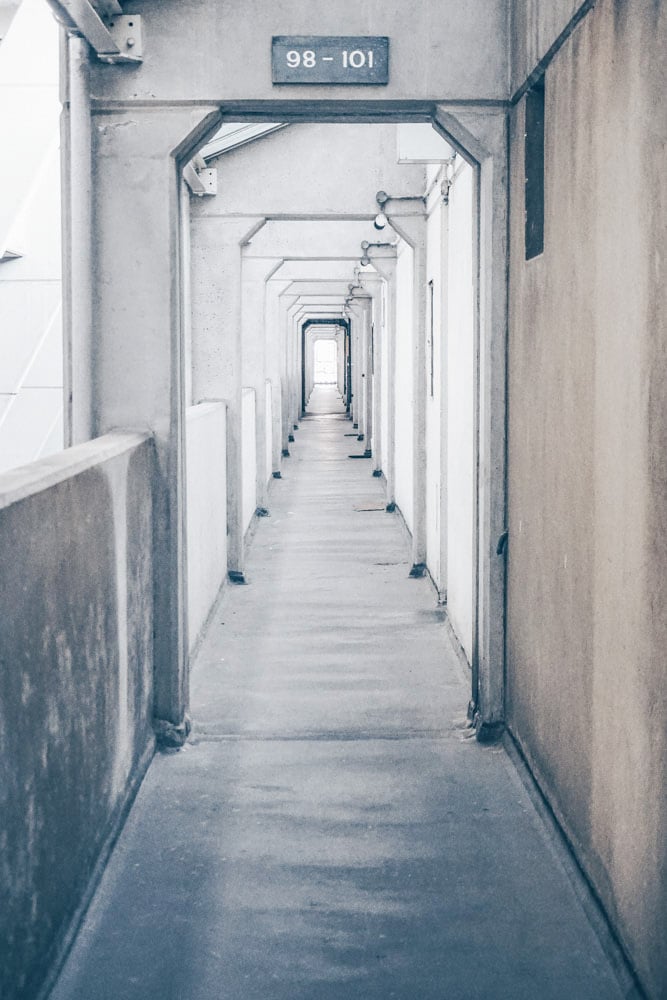 The Brunswick – Brutalism in Bloomsbury