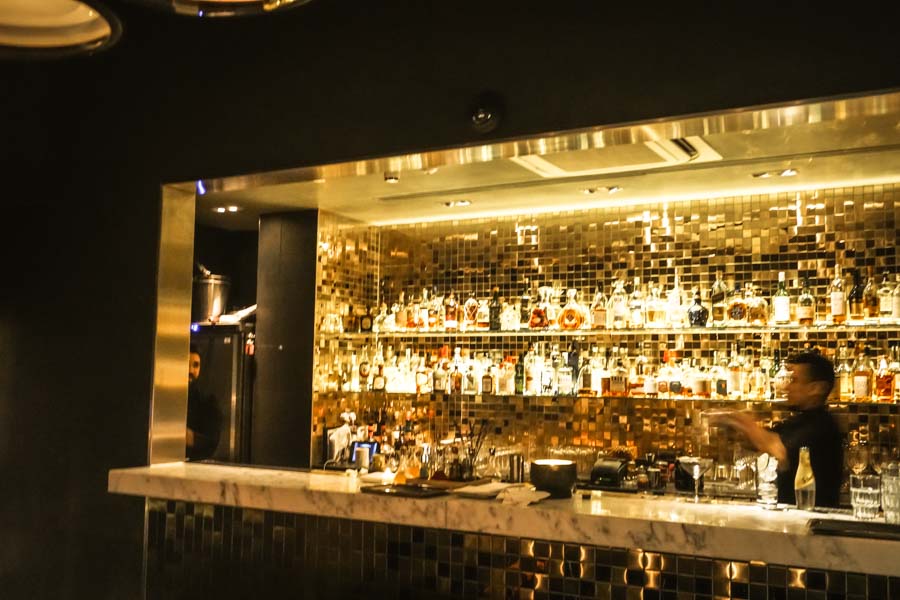 An air of exclusivity practically oozes out of Blind Spot, the hidden speakeasy in upmarket St Martin's Lane hotel.
It's hard to believe that this is only a few paces away from the hustle and bustle of Trafalgar Square and Covent Garden – the hushed bar, live jazz and well-balanced cocktails create a pleasant escape from reality – if only for the evening.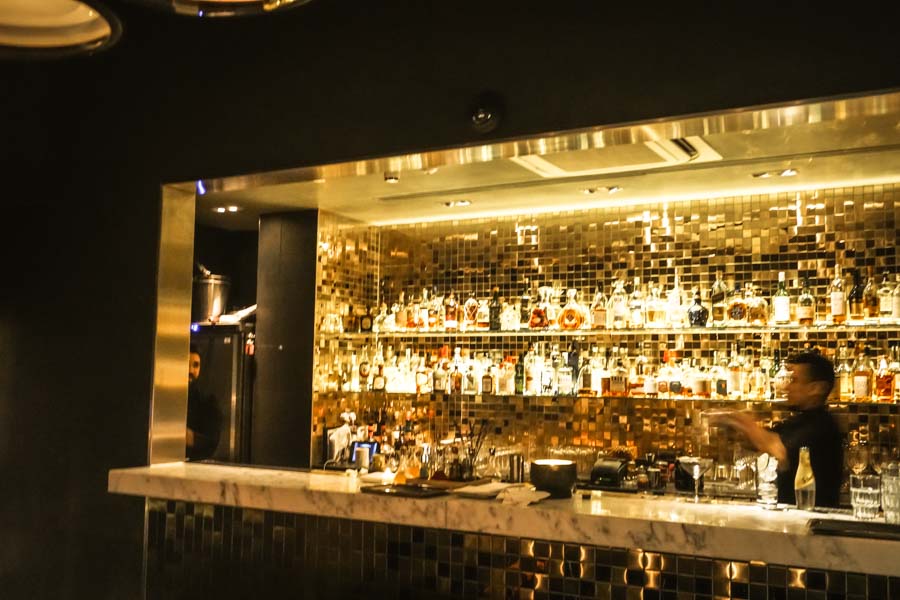 Your first challenge is finding the bar, a task that's easier said than done. I'll save you the embarrassment of walking around pushing random walls and doors in the hotel lobby with a vague hope of finding the entrance (no, this categorically didn't happen to me).
Walk straight ahead as you enter the hotel – towards the tea counter – you're aiming for the door with a golden hand as a handle – a twist and a push and you find yourself in the rather plush and moody environs of Blind Spot bar.
Read More: Fabulous (But Secret) Bars in London You Have to Try
Atmosphere
There's live jazz a few nights a week- what else would you expect from one of Covent Garden's swankiest bars? Less expected, but no less welcome, are the nights dedicated to vinyl, vintage and 80s music.
The rich leather and deep hardwood gives Blind Spot that oh-so-elegant appeal – but it's the drinks that are the real star of the show.
Cocktails at Blind Spot
The cocktail list takes inspiration from around the world – each drink using the flavours and ingredients of a particular country.
If you like things on the tart side, go for the Padua Negroni. It's an expert blend of aviation gin, luxardo bitter liqueur, cocchi americano and gentian bitters.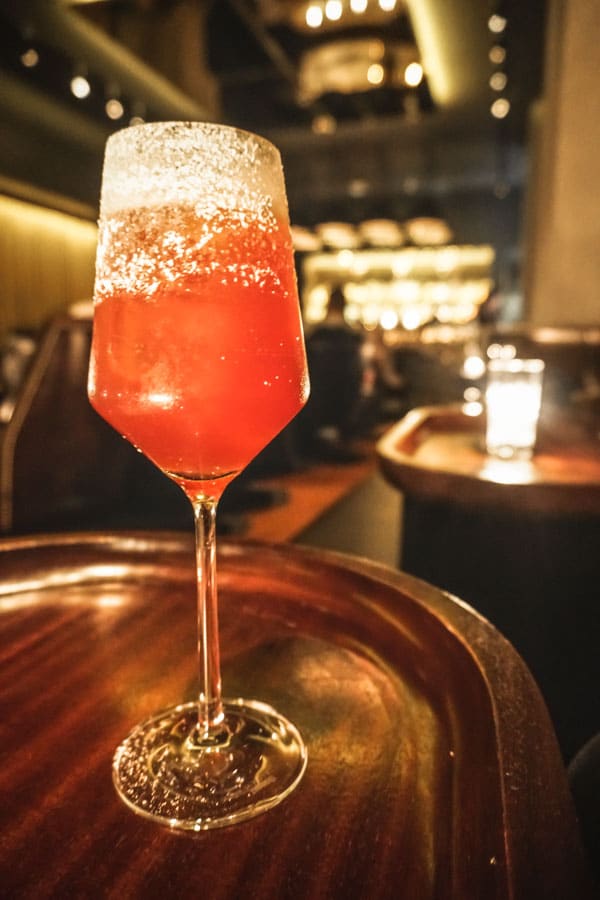 Mexico City balances tequila, chilli-infused manzanilla, melon puree, agave syrup, lime juice and aperol for a refreshingly tangy drink with just the gentlest hint of fire.
Bar snacks are suitably good – there are plenty of nibbles to choose from and even some delicious sweet treats too.
The food menu was created to pair well with the cocktails, and they do – dishes like the coconut tempura prawns and lime jerk chicken wings are several notches higher than the standard bar fare. You'll need to dip into some food if you try more than a few of Blind Spot's cocktails, they definitely pack a punch.
Blind Spot is the place that you take your fussy friend – the one who will turn their nose up at anything that turns up and is less than perfect. Not a chance of that happening here: all of the drinks are on point, mixed with a skill and expertise that justifies the prices.

Blind Spot London: Practical Information
Address: 45 St Martin's Ln, WC2N 4HX
Telephone: 020 7300 5588
Click here for a map with Blind Spot's location

Looking for More Covent Garden Bar Guides?
Check these out…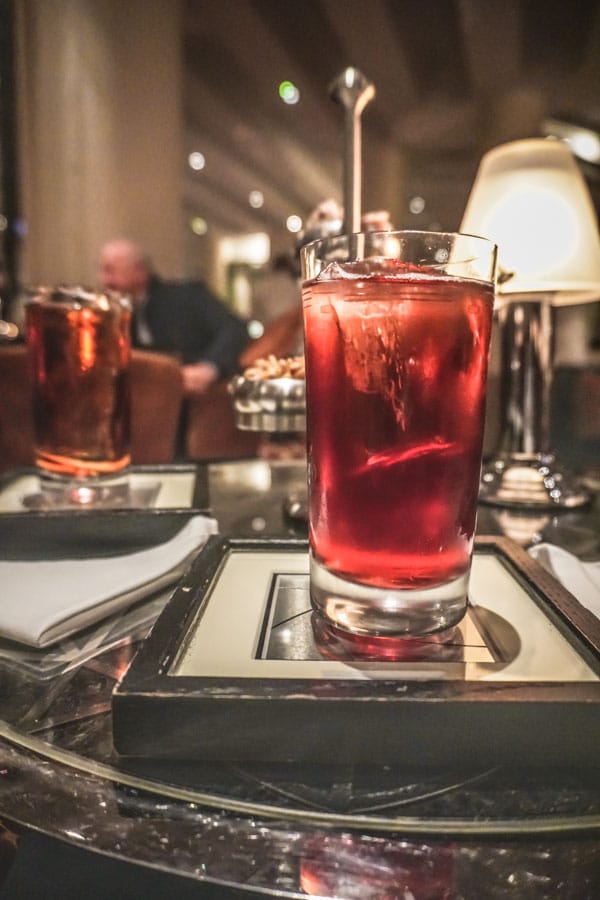 Covent Garden Drinking Guide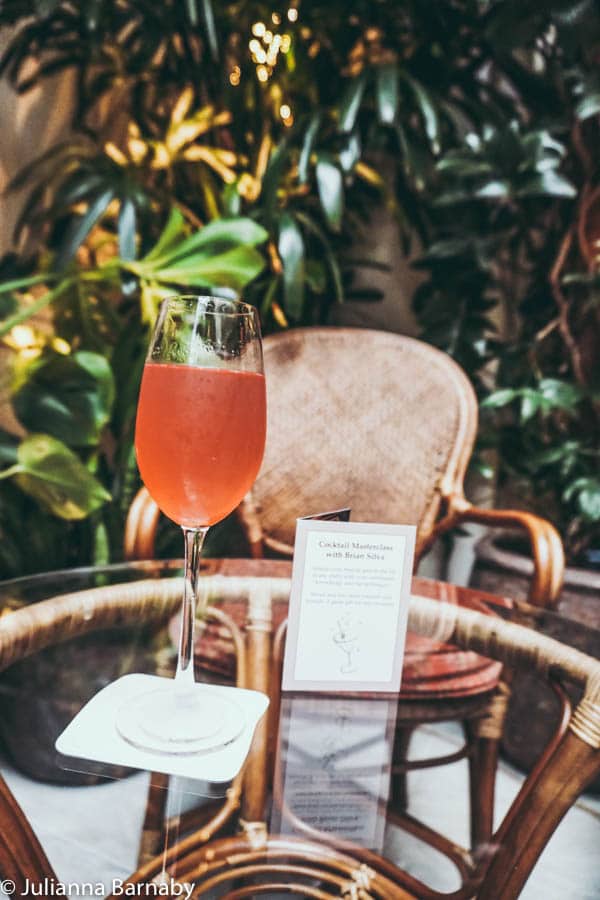 Drinking At: Rules Cocktail Bar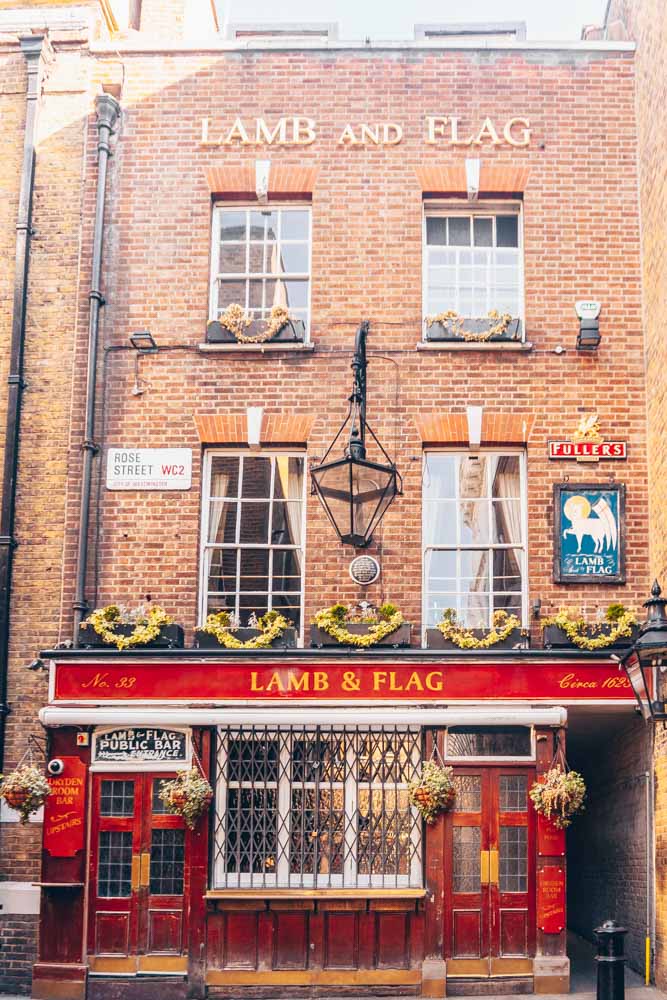 Best Pubs in Covent Garden