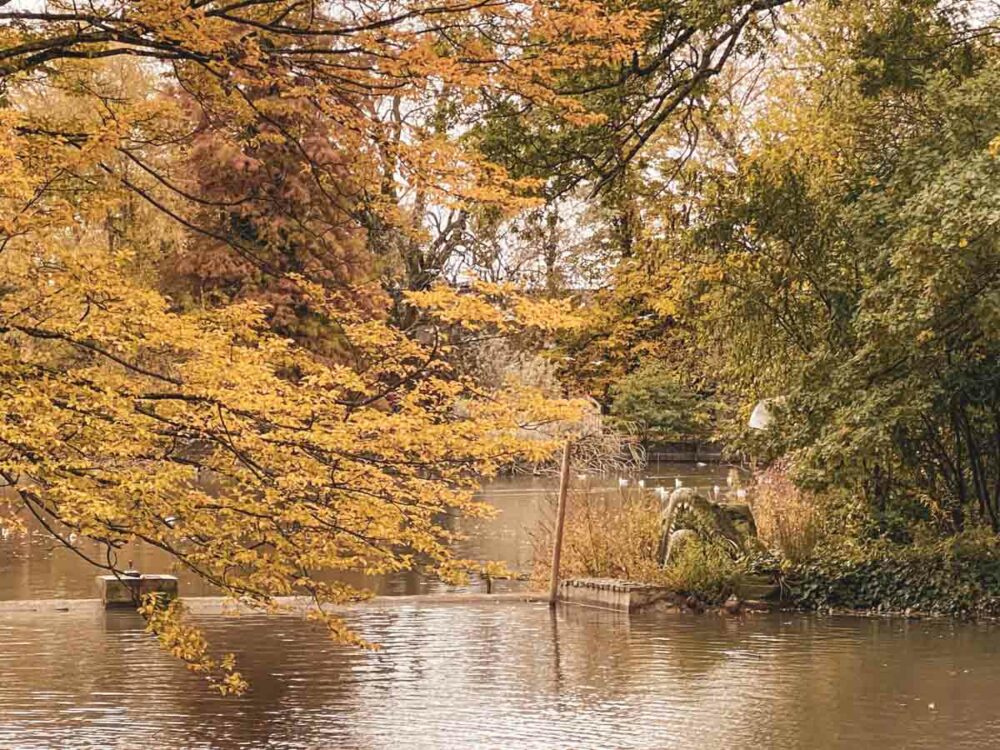 Whether you want to go boating or swimming, or simply just appreciate the beauty of the water from dry land, there are plenty of incredible lakes in London to choose from.
From charming reservoirs perfect for floating along on a paddleboard to fun leisure centres with vast lakes on their doorstep, there's something for the whole family to get involved with in the capital.
And, if you're feeling brave, venture just further out of London and you'll be blessed with lakes boasting some pretty fabulous views and exciting activities.
Ready to dive in? Here are the most beautiful lakes in London.
Gorgeous Lakes in London
The Serpentine
Hyde Park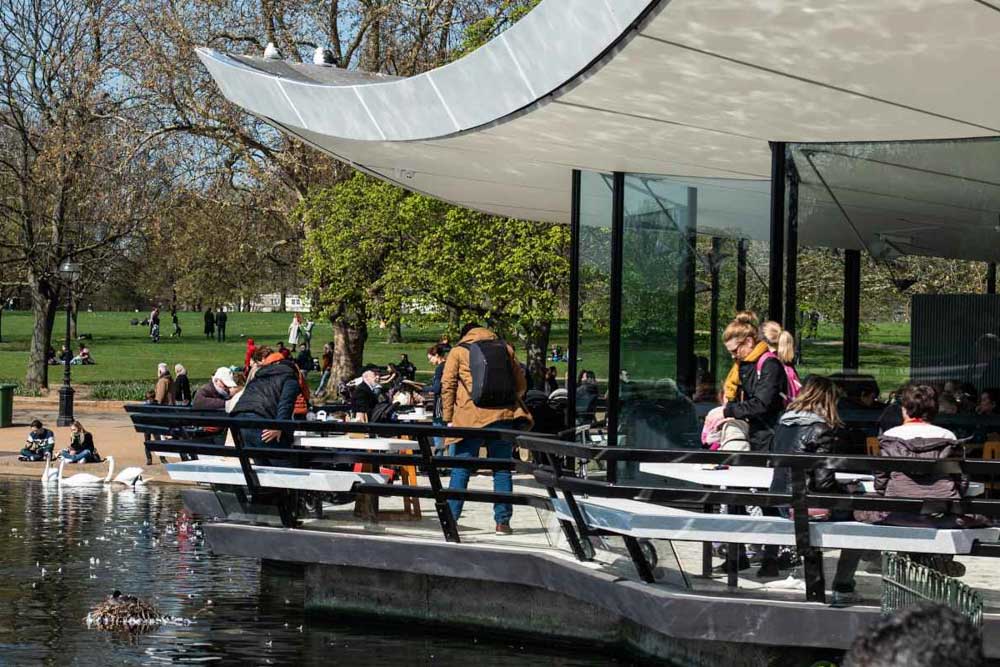 As one of Hyde Park's worst-kept secrets, The Serpentine is a large lake (40 acres, to be exact) where you can swim and paddle in central London.
This is usually a pretty busy spot and on warm days you'll find it swarming with tourists and locals alike… but don't let that put you off. There's so much to do here – from unwinding with a book on the grass to exploring the hidden pet cemetery.
If you don't fancy dipping your toe in swimming and boating yourself, head to the Solar Shuttle, the UK's first solar-powered boat trip across the water.
South Norwood Lake
Croydon
Spanning 28 and a half acres, South Norwood Lake is the perfect place to fish and sail – in fact, Croydon Sailing Club is even based here.
If you want to fish, you'll need to buy a ticket in advance for £6, but this allows you to spend a whole day relaxing a la Robson Green.
If you would rather appreciate the lakes in London from afar, there are a couple of really pretty woodland walks that you can take here, complete with babbling streams and patches of grass perfect for a picnic in London.
Hampstead Heath Swimming Ponds
Hampstead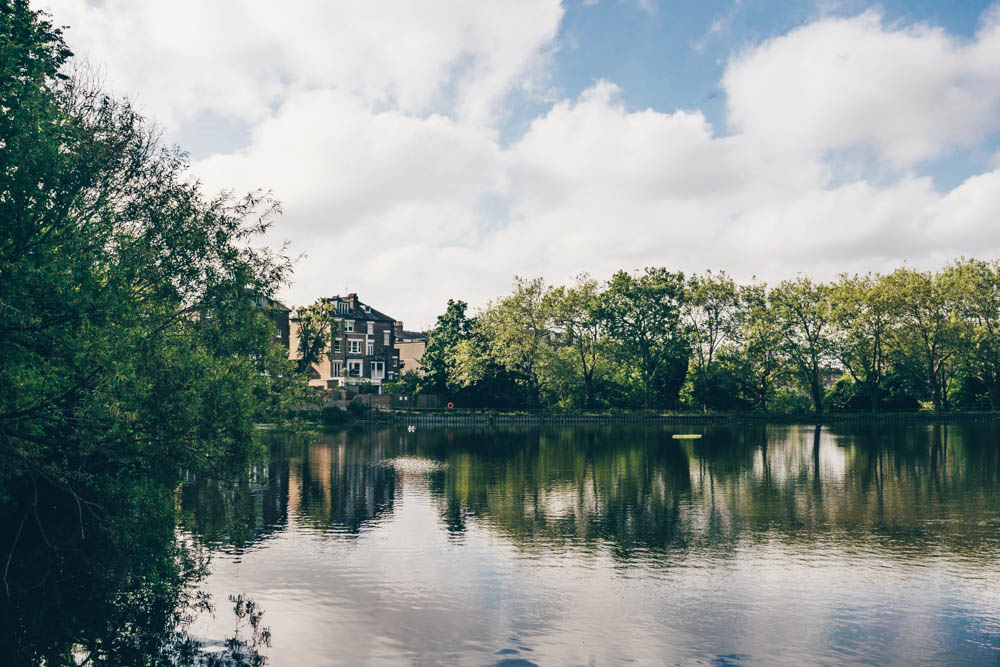 I know… the Hampstead Heath Swimming Ponds make it onto LondonxLondon time and time again. But it's because these brilliant lakes in west London are the perfect outdoor swimming spot.
You've got a mixed, men's or a ladies' pond to decide between, either guarantees a fun afternoon of splashing about. There's also a lido if the idea of wild swimming is too daunting, although, I highly recommend you try it.
Not only can you swim here, but take one of these wonderful walks and really appreciate the beauty of the area. I promise you'll see why I love it so much.
St James's Park Lake
Westminster
Nestled between 10 Downing Street and Buckingham Palace, St James's Park Lake easily earns its title as one of the best lakes in London.
The main draw here is the blue bridge, which acts as the perfect viewpoint for the waterfowl that live in the park. You'll be able to spot Mallards and Tufted Ducks, as well as the more exotic Black Swans and Red-crested Pochards.
Keep an eye out for a patch of land dubbed Duck Island, as this is where you'll likely be able to spot the wildlife.
Alexandra Palace Boating Lake
Haringey
When it comes to boating lakes in London, Alexandra Palace Boating Lake tops them all.
Ally Pally, as it's affectionately known, boasts a number of colourful pedalos to choose from – board a dragon or a swan before making your way around the lake. Hilarious chaos ensues.
This is a great spot for bringing the kids to, and there's also a lakeside cafe so you can grab lunch once you've worked up an appetite out on the water.
Regent's Park Boating Lake
Marylebone
Adding to the many parks in London with lakes is the iconic Regent's Park and its popular boating lake.
Boat and pedalo hire at this North London lake costs just £10.50 per hour – which, for London's standards, isn't too bad.
Or if you're not keen on taking to the lake, you can wander around and appreciate Regent's Park in all its glory.
Crystal Palace Park Lake
Crystal Palace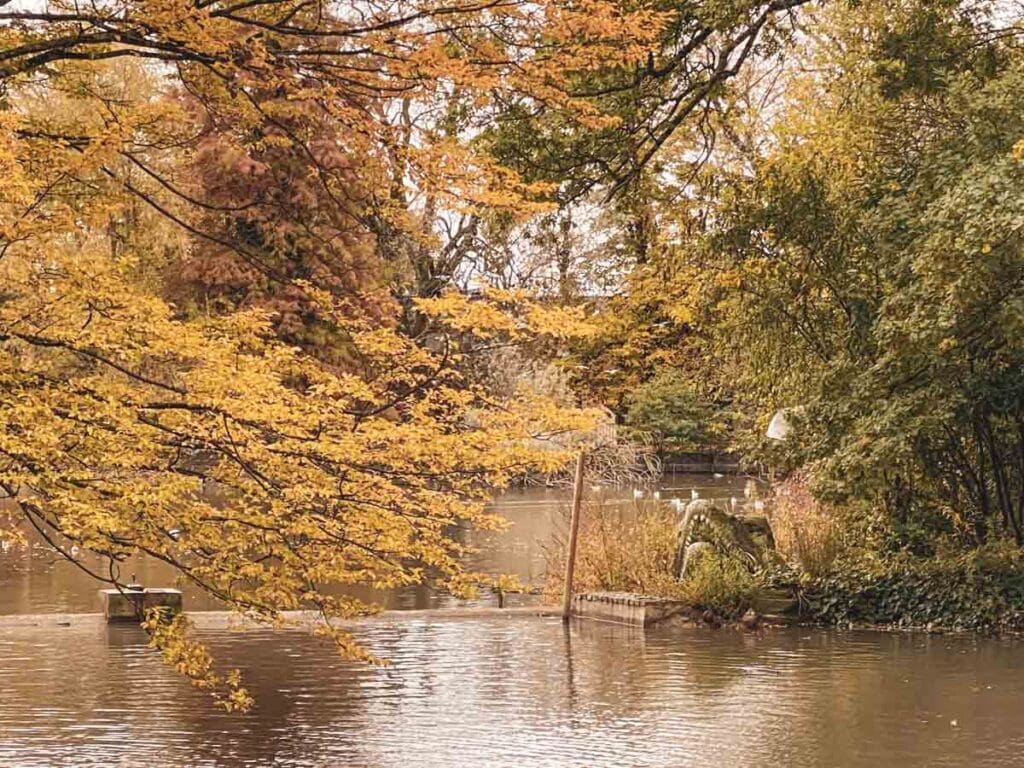 The leafy backdrop and nosy dinosaurs make Crystal Palace Park Lake one of the most beautiful lakes in London (although admittedly, a bit weird).
Well, you've actually got two lakes to enjoy here. In the northeast of the park, you'll find a small but ample fishing lake, and to the southern edge of the park lies a boating lake.
Whether you want to fish or paddle, or even just take the dinosaur trail, there's plenty for the whole family to get involved with here.
Ruislip Lido
Ruislip
Whilst you shouldn't swim in it, Ruislip Lido is one of the prettiest London lakes. Oh, and it has a beach. Convinced yet?
Board the miniature train that takes you on a scenic route around the water, or make the journey on foot – it's up to you. Either way, pretty views of the calming lake await.
Walthamstow Wetlands
Walthamstow
Made up of ten smaller lakes, the Walthamstow Wetlands in North London are brilliant for fishing.
Carp, bream, chub and barbel can all be found in the reservoir's clear waters, as well as plenty of bird species hanging around nearby.
You're also welcome to wander along the outside of the wetlands, or take one of the nature trails that guide you around the water.
Victoria Park's West Boating Lake
Tower Hamlets
With the striking Chinese pagoda as its centrepoint, Victoria Park's West Boating Lake is arguably the prettiest or the lakes in London.
Hire a rowboat and take to Vicky Park's lake – you'll find yourself surrounded by ducks and swans as you make your way across the water.
There's plenty to explore in Victoria Park afterwards, including a Sunday market and a charming cafe where you can grab a sweet treat.
Beech Hill Lake
Barnet
Lying to the very north of London, Beech Hill Lake is a very much undisturbed spot where you can fish and walk without the throngs of people found near some of the other London lakes.
There are some countryside trails nearby so you can make your way around the water, or the lake actually backs onto a golf course where you can go for a round or two.
Beautiful Lakes Near London
Connaught Water
Epping
AKA the huge lake in Epping Forest. Stretching right from the outskirts towards Essex, Epping Forest is home to Connaught Water, one of the most stunning lakes near London that you just have to explore.
Wander around the lake with one of these self-guided walks, or just bring a coffee and enjoy the peacefulness as you look out onto the lake.
Queen Mary Reservoir
Surrey
If you're looking for a little bit more than your standard swim, fish, or boat, head to Queen Mary Reservoir in Ashford, Surrey, and you'll be able to dive straight into some brilliant activities.
From full-on sailing to windsurfing, you'll be able to seek thrills here – and don't panic if you're a total newbie, as they've got some beginner courses that give you a taste of the action.
Bewl Water
Kent
Home to a myriad of activities, Bewl Water in Kent is easily one of the best lakes outside London. Swimming, boating, sailing, windsurfing… you can do it all here.
Book in for their aqua park experience and you'll get to spend an afternoon on an inflatable obstacle course over the water, Total Wipeout style. Prepare for endless laughs.
Glen Faba
Essex
For keen anglers in the area, the 67 acres of Glen Faba Lake in Lee Valley is something of a mecca.
You'll find plenty of fish here, most notably some hefty carp and pike – recently they've even been fishing carp that is over 45lbs.
If fishing isn't your thing, you can also take a pedalo out on the family lake, or get involved in some of the white-water sports at the nearby leisure centre.
Leybourne Lakes
Kent
Scuba diving enthusiasts who think they need to travel abroad to practice, this one is for you.
Leybourne Lakes Country Park in Kent is an area of outstanding natural beauty, so it promises picturesque views and plenty of watersports to get stuck into.
Scuba diving, kayaking, canoeing, fishing, and more are all available here, as well as some fun wildlife tracks to spot birds and bats. Binoculars at the ready.
Lakes in London: Map
Looking for More Outdoor London Guides?
Check these out…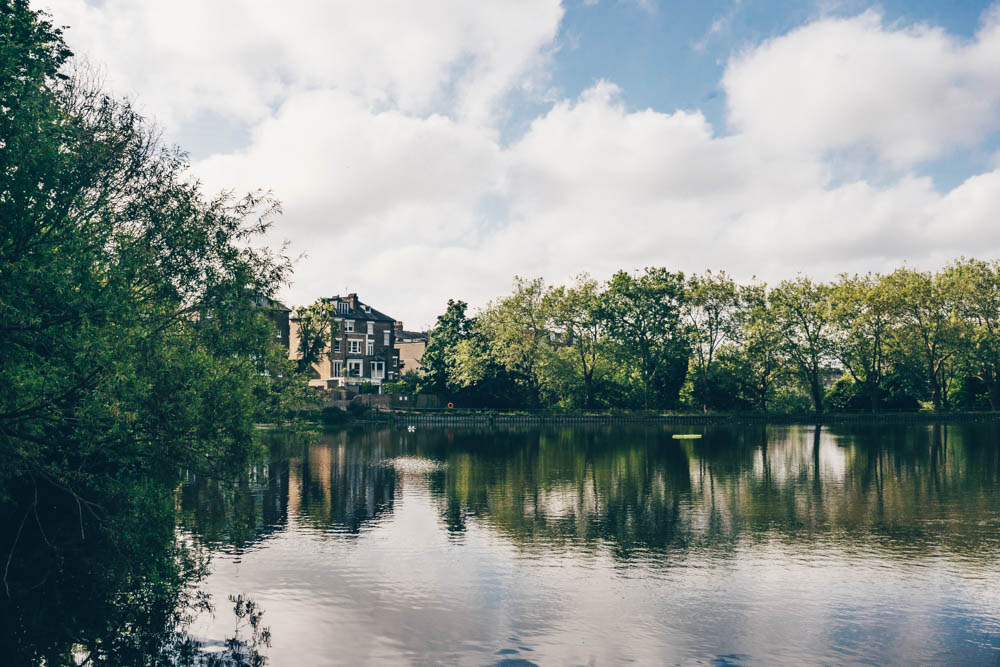 Brilliant Outdoor Swimming and Lidos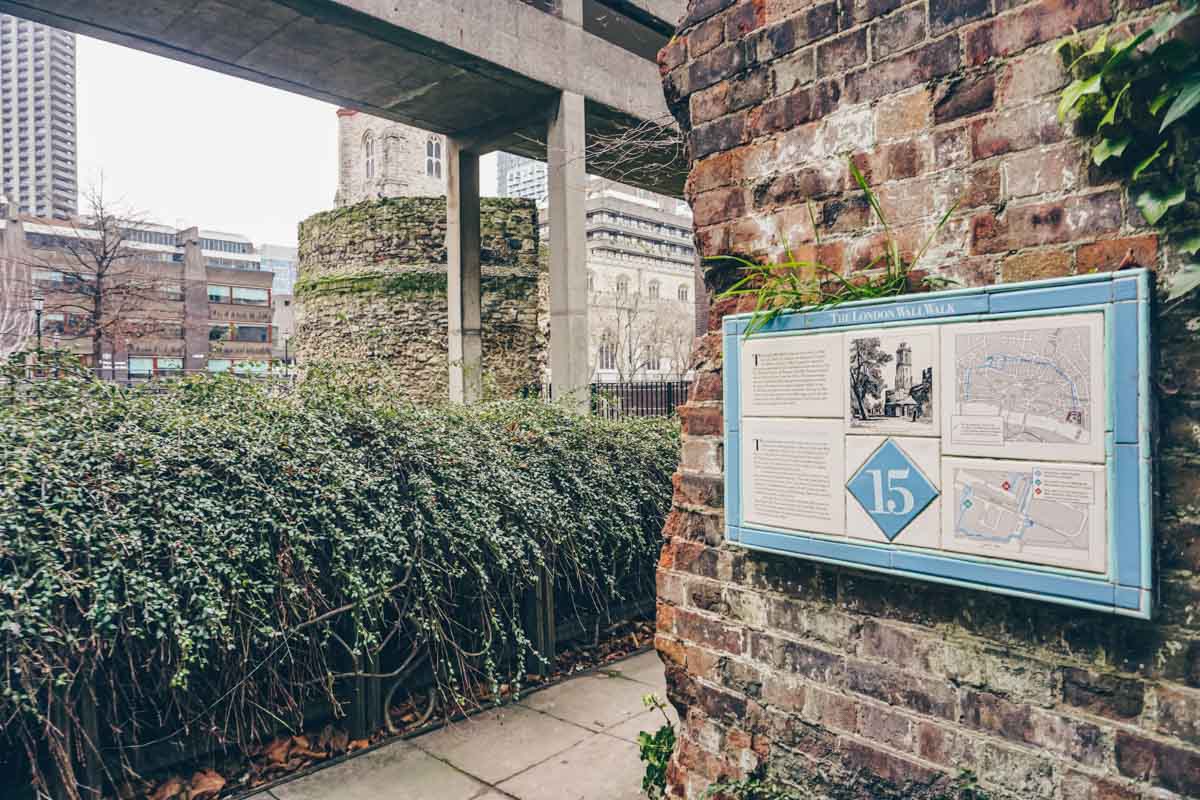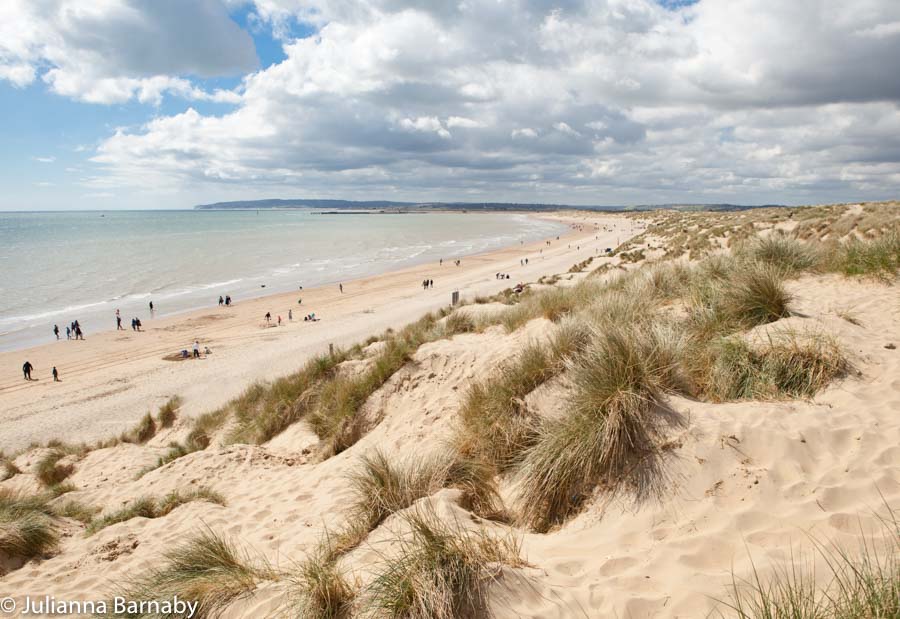 Fabulous Beaches Near London