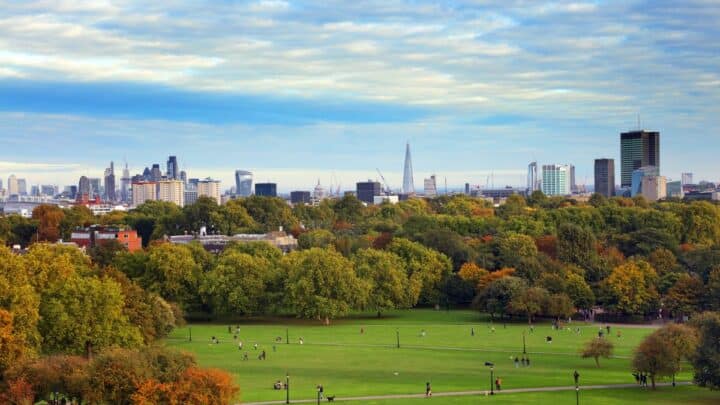 Looking for the best picnic spots in London? We've got you covered – all you need to do is bring the food.
Who doesn't love a picnic in London? Relaxing in the park while defending yourself from wasps and the classic summer drizzle … Oh the joys of British summer time.
Though, London is filled with so many brilliant picnic spots that wherever you are in the capital, you're never too far from a patch of greenery that's perfect for whacking out the picnic hamper and a mountain of snacks.
Ready? Here's a run-down of our favourite London picnic spots.
Best Picnic Spots in London
Streatham Rookery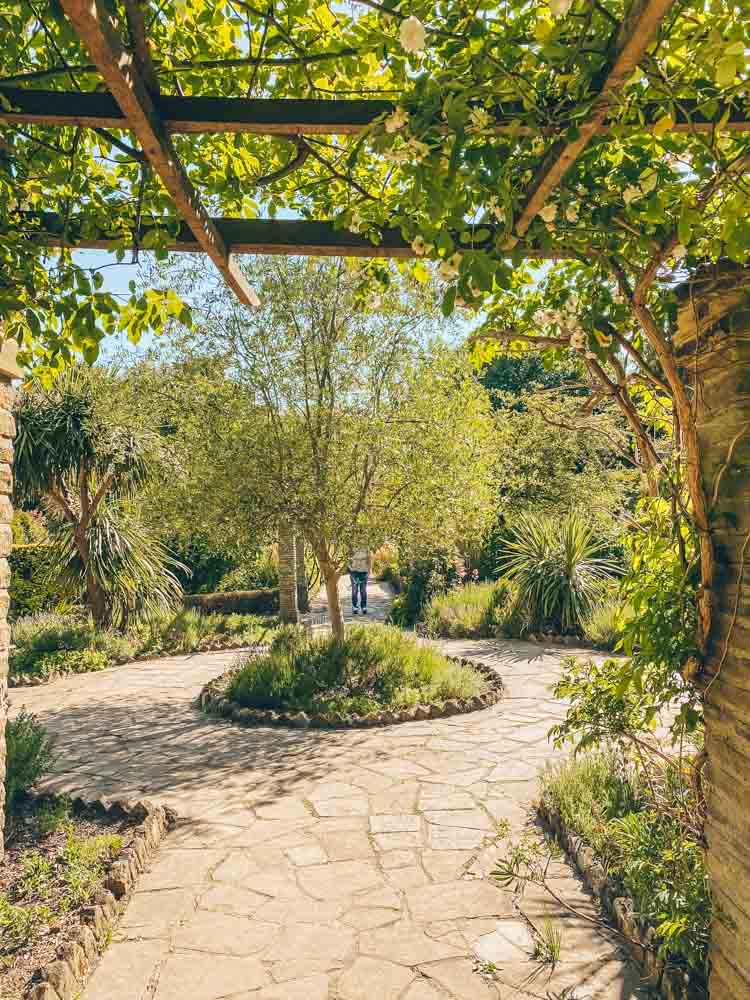 Located in Streatham Common, The Rookery takes the crown for the prettiest of the picnic parks in London.
This hidden South London gem boasts an ornamental pond, pristine flower beds, and perfectly landscaped lawns that provide the backdrop to a dreamy picnic in the capital.
The Rookery actually has an interesting history as an 18th-century spa, and the picnic spot is located on top of what used to be fashionable mineral springs.
Forgotten to pack your food or just fancy an impromptu picnic? Head to the onsite cafe to grab yourself a sandwich to eat al fresco.
Address: Covington Way, Streatham, London SW16 3BX
Primrose Hill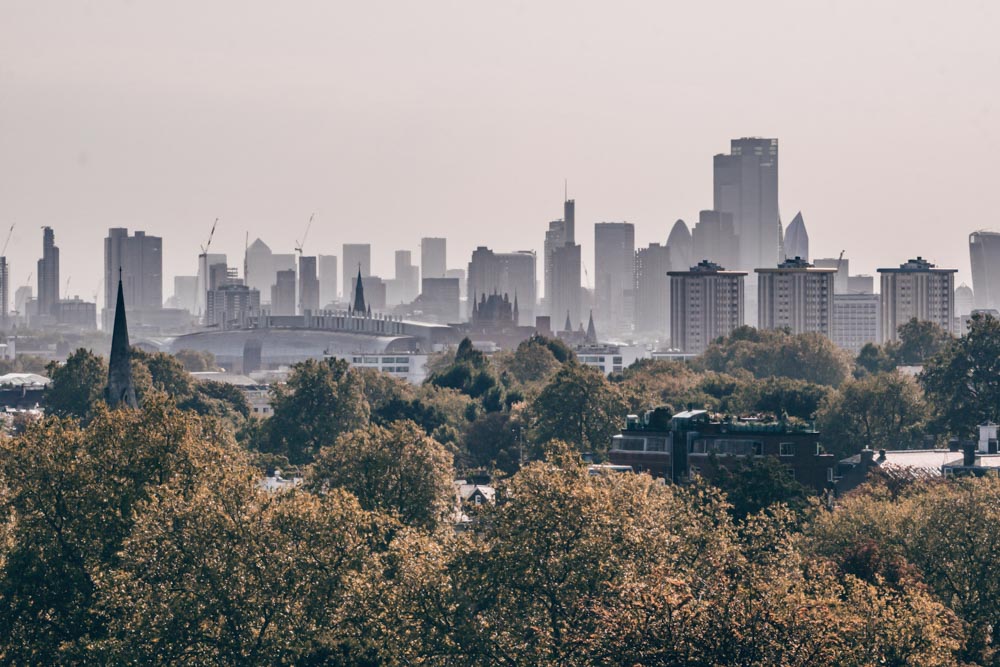 The spectacular views from Primrose Hill alone are enough to make it one of the best picnic spots in London. Set on land previously owned by Eton College, this is a popular place for picnic-ers for obvious reasons.
Head to the very top (it's worth it, trust me) and crack out the crisps and dips as you overlook the impressive city skyline.
Top tip: ditch the daytime picnic and head to Primrose Hill in the early evening so you can watch the sunset whilst you munch – a great date night idea.
Address: Primrose Hill Rd, London NW1 4NR
Crystal Palace Park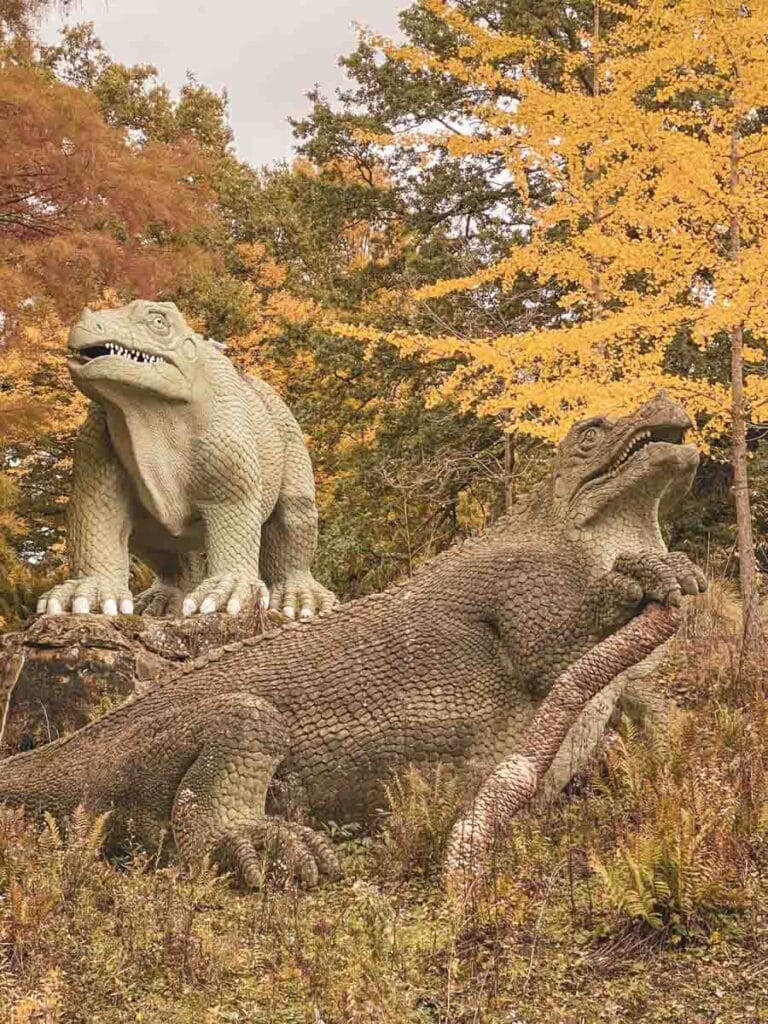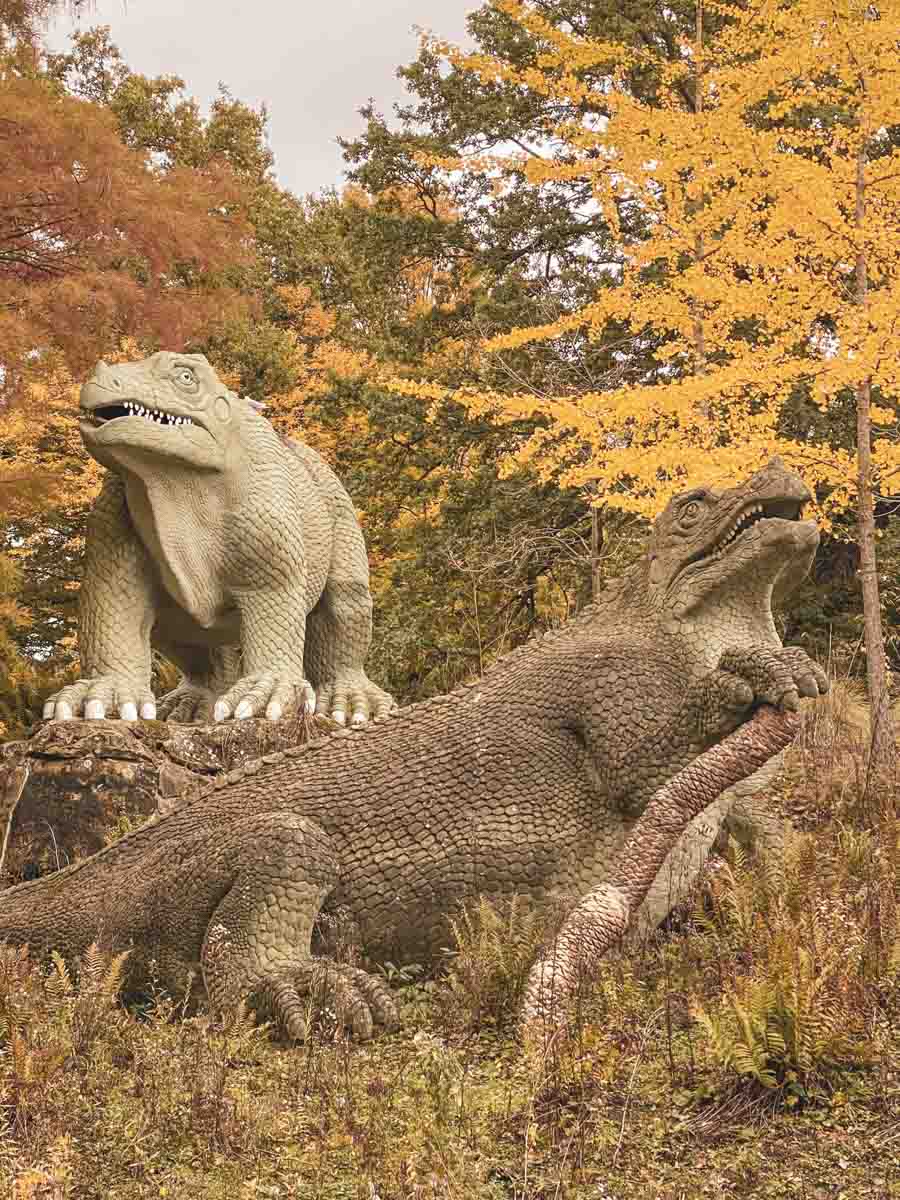 Out of all the London picnic spots, Crystal Palace Park is arguably the most unusual.
Not only can you chow down as you spot dinosaurs (yes, really), but you're also literally sitting on a Victorian pleasure ground and the ruins of the 1851 Great Exhibition.
This is a brilliant spot to bring the kids with a packed lunch – once you've had lunch, make your way around Crystal Palace for an afternoon of spotting sneaky dinosaur statues.
Address: Thicket Rd, London SE19 2GA
Alexandra Palace Park
Since it first opened in 1863, Alexandra Palace Park has been a haven for those wanting a picnic in London. Helloooo gorgeous views.
The Grade-II palace that overlooks the grounds is also soaked in history, making it a brilliant place to explore while you're in the area.
And, once you've finished your lunch, head to the boating lake and board a pedalo for the ultimate British experience. Cue an afternoon of LOL's.
Address: Alexandra Palace, Alexandra Palace Way, London N22 7AY
Richmond Park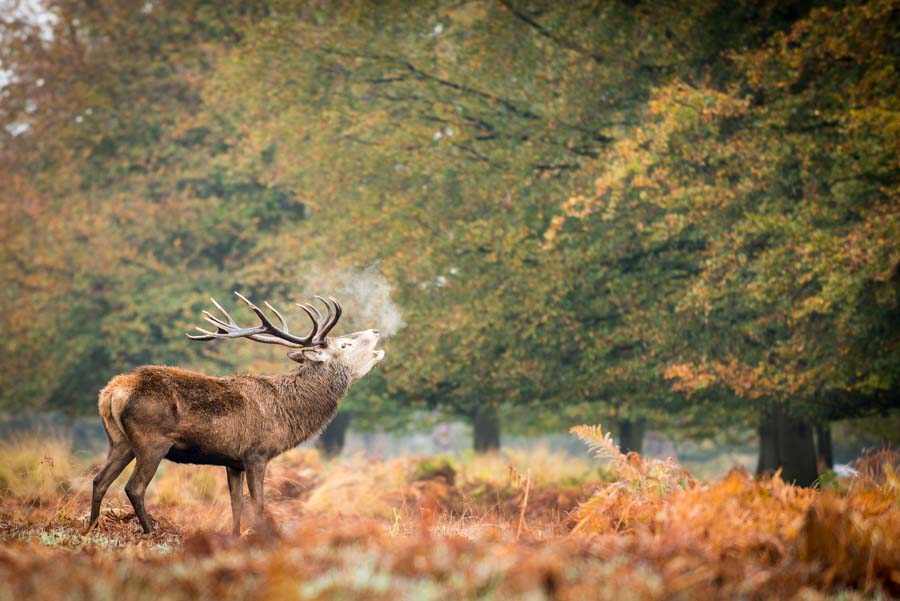 We could go on and on about our love for Richmond Park – a leafy oasis filled with wildlife (mainly some cute deer you'll deffo have seen on Instagram), pretty gardens, and incredible views of St Paul's Cathedral.
Though you can pop here for a quick picnic lunch, it would be a shame to not explore the park properly. Seriously, at 2,500 acres it's so huge you could easily spend a full afternoon discovering the treasure troves Richmond Park holds.
Address: Richmond, London TW10 5HS
St James's Park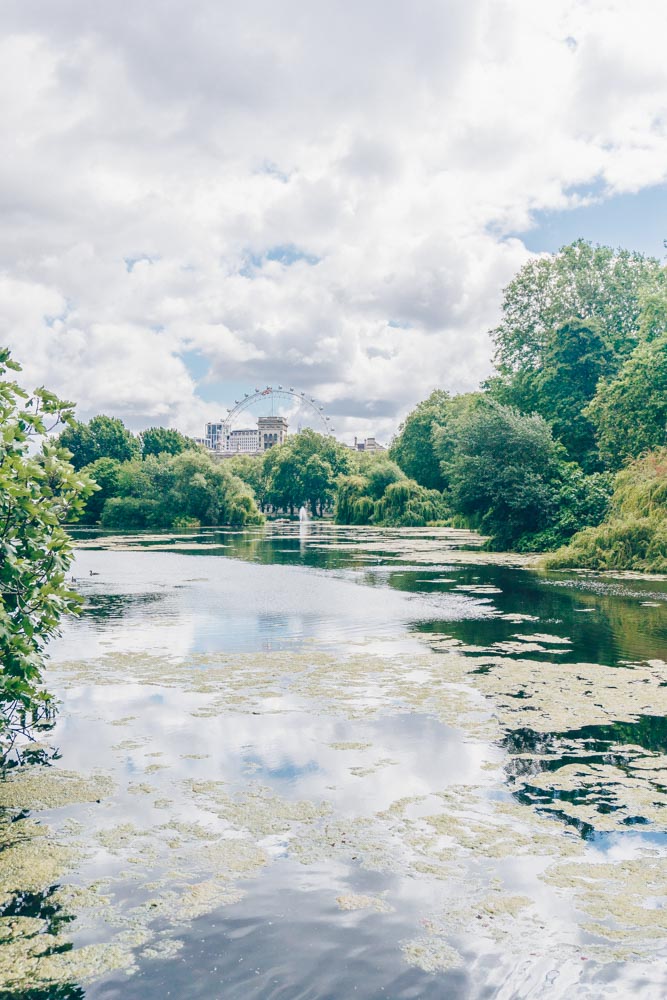 Fancy having a picnic outside of Buckingham Palace? Of course you do.
You probably recognise the flower beds out the front of Buckingham Palace, but wander around to the right side of the palace and you'll find St James's Park and plenty of green space where you can picnic.
If you time it just right (AKA get there for around 10:30am) you'll be able to catch the changing of the guards before you set up your lunch.
Address: St James's Park, London SW1A 2BJ
Selsdon Woods
Officially known as Selsdon Wood (although you'll be hard-stretched to find a local who doesn't call it Farleigh Woods), you'll find this picnic spot just off Old Farleigh Road in Croydon.
As it's actually 200 acres of tranquil nature reserve, you've got plenty of options for picnic locations. It's one of those places that looks magical all year round – spring sees a blanket of bluebells adorning the woods, whereas in winter it's THE place to grab a hot choc and take a cosy walk.
You'll want to keep your eyes peeled while you snack as you could spot up to 100 species of bird, as well as deers, foxes, and badgers pottering around.
Address: South Croydon, Croydon CR2 8TF
Highgate Wood
When thinking about the best picnic places in London, Highgate Wood should be near the top of your list.
Nestled in North London, this is a woodland area not too far from Hampstead Heath. It's the perfect spot if you like the idea of a long walk to stretch your legs after your picnic.
Interestingly enough, the area was actually featured in the Domesday books, as it was previously part of the Forest of Middlesex which famously covered London, Hertfordshire, and Essex.
Address: Muswell Hill Rd, London N10 3JN
Hampstead Heath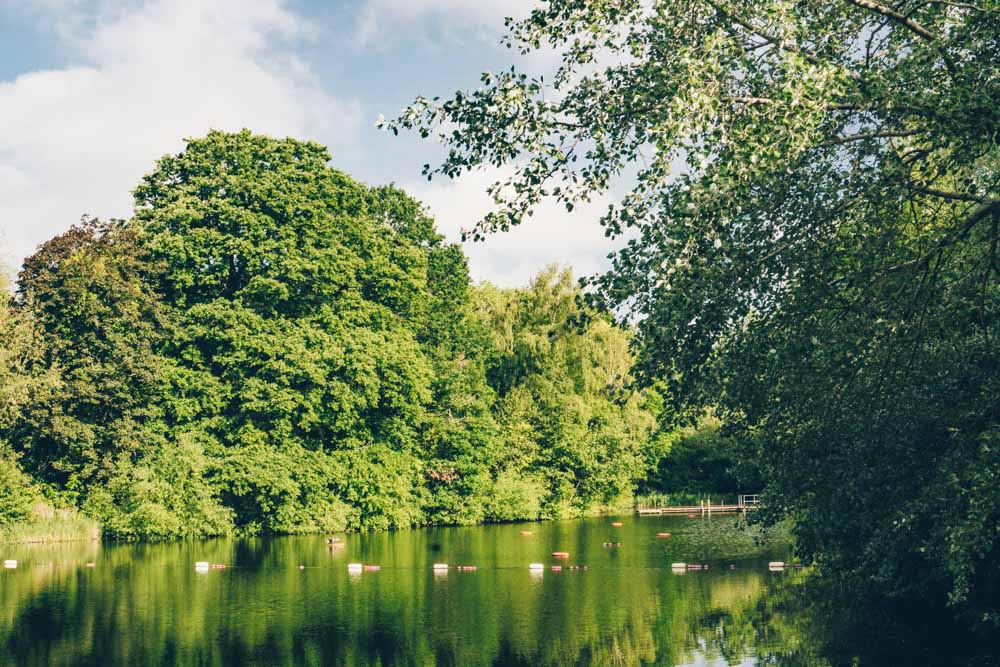 Boasting swimming ponds, plenty of picturesque grassland, and amazing walks to discover, Hampstead Heath is a brilliant picnic spot in London.
The best part about Hampstead Heath is that you can choose your view – opt for the pretty London skyline or settle down next to the wisteria-covered Pergola for an afternoon of basking in the sun.
Address: Hampstead Lane, Hampstead Heath, London NW3 7JP
Hyde Park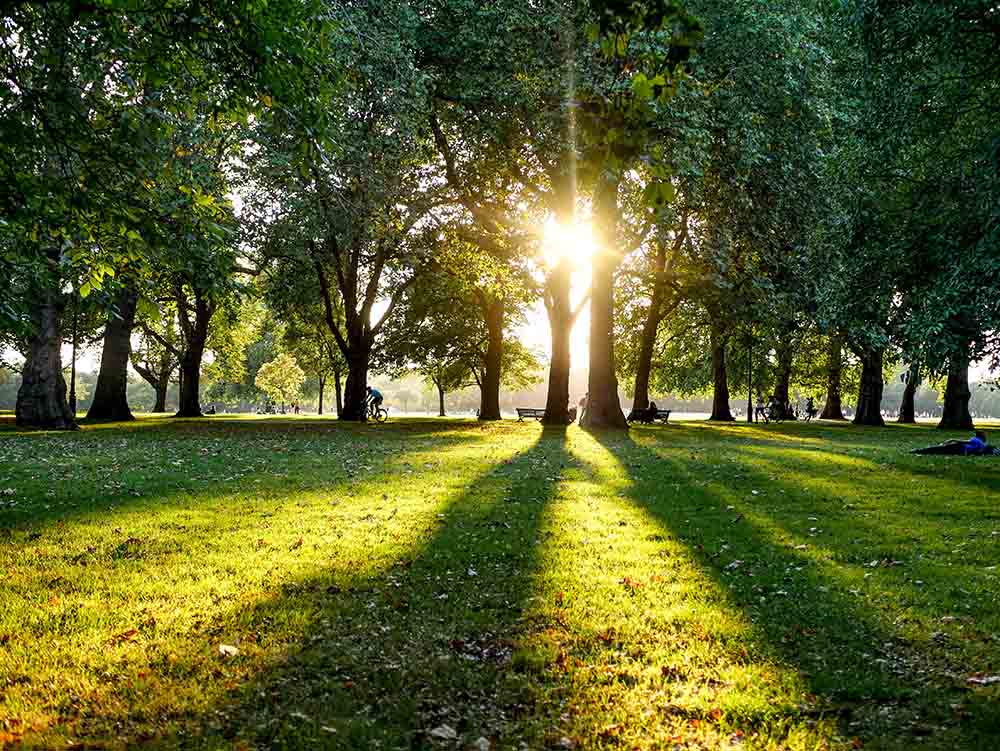 Hyde Park is not exactly a secret, so expect crowds, but we would argue that this is the best place to have a picnic in London.
The sheer size and popularity of the park means that this area is always buzzing with people – expect street performers and large gatherings, especially near the iconic Speaker's Corner, where the likes of Marx and Orwell addressed the public.
Stretching between Kensington Gardens, Marble Arch, and Buckingham Palace, you'll have difficulty deciding where to perch in Hyde Park.
Once you've eaten, take to Serpentine Lake for a spot of wild swimming (or head towards Oxford Street for some retail therapy, it's up to you).
Address: Hyde Park, London W2 2EU
London Fields
Situated in Hackney, London Fields is one of those London picnic spots that transports you far away from the hustle and bustle of city life.
Enjoy your picnic lunch, head to the London Fields lido for a swim in the afternoon, and then float to The Pub on the Park after for a refreshing pint. A dream day out.
Address: London Fields West Side, London E8 3EU
Soho Square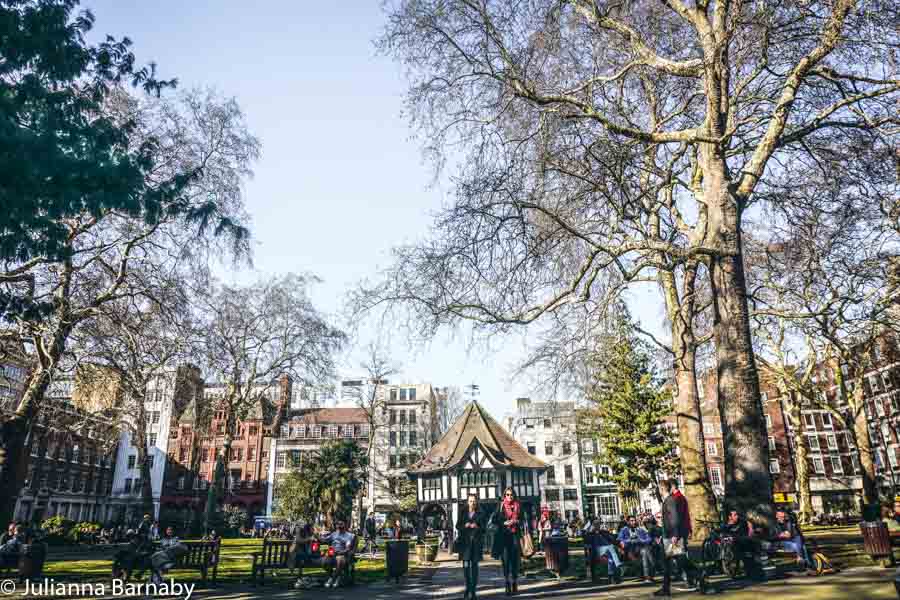 Looks can be deceiving. Yes, Soho Square is on the smaller side of picnic spots in London, but it's perfectly located five minutes away from Tottenham Court Road tube station and is instantly recognisable by the Tudor gazebo in the corner of the park.
The best part? You're on the doorstep of some incredible takeaway food. Our favourites are Pizza Pilgrims – the most delicious pizza in London – and Busaba's Thai offerings.
Grab yourself a box to go and head to Soho Square. Thank us later.
Address: Soho Square, London W1D 3QP
Regent's Park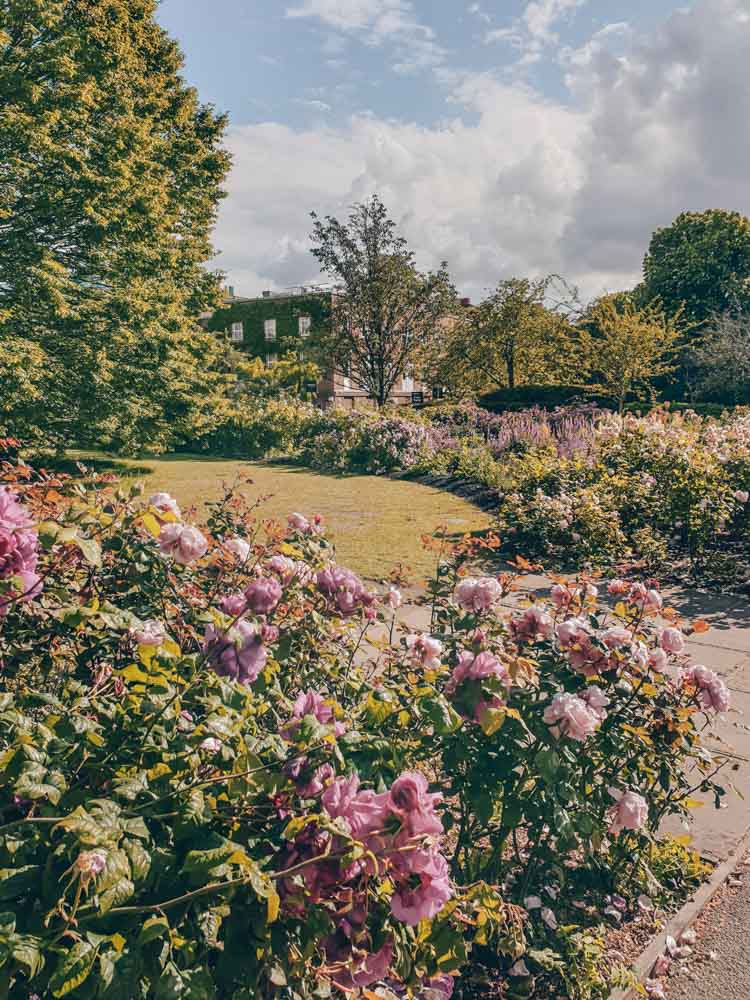 As one of the most famous parks in London, Regent's Park has a lot to live up to. You'll be glad to know it does. And then some.
This North London retreat has a whopping 4 children's playgrounds, a boating lake, and London Zoo casually tucked into one corner, making this one of the most impressive spots in the capital.
Make sure to allow plenty of time here, as you'll want to explore.
​​Address: Regent's Park, London NW1 4RY
Peckham Rye Park & Common
Made up of the two adjacent parks Peckham Rye Park and the Common, this next London picnic spot is one of our favourites in the capital.
Not only do you have Peckham waiting to be explored afterwards (and some cracking places to grab your picnic supplies), but you've got playgrounds, a fun outdoor gym, and a small-but-perfectly-formed cafe where you can grab a coffee all located within the park.
Address: 34 Straker's Rd, London SE15 3UA
Green Park
Set behind Buckingham Palace with St James's Park to the right, Green Park is another peaceful spot that's perfect for rolling out the picnic blanket and unleashing the snacks.
If you're looking for a flower-lined park, this is not the one for you – it has been said that King Charles II's wife demanded that all the flowers were to be removed from the park after she caught him picking flowers for another woman there.
Though, if you head to the park in spring you will be surprised by the incredible yellow daffodil patches that bloom.
Address: Green Park, London SW1A 1AA
Kensington Gardens
Sitting immediately to the west of Hyde Park, Kensington Gardens is another royal park in London where you can picnic with a palace as the backdrop.
Once you've lunched, we recommend heading around to the Sunken Garden to see the new Princess Diana statue, as well as hunting out the Peter Pan Statue just south of the Italian Gardens.
After you've explored Kensington Gardens and all its offerings, you can stroll on over to Hyde Park and begin making your way around that park too.
Address: Kensington Gardens, London W2 2UH
Holland Park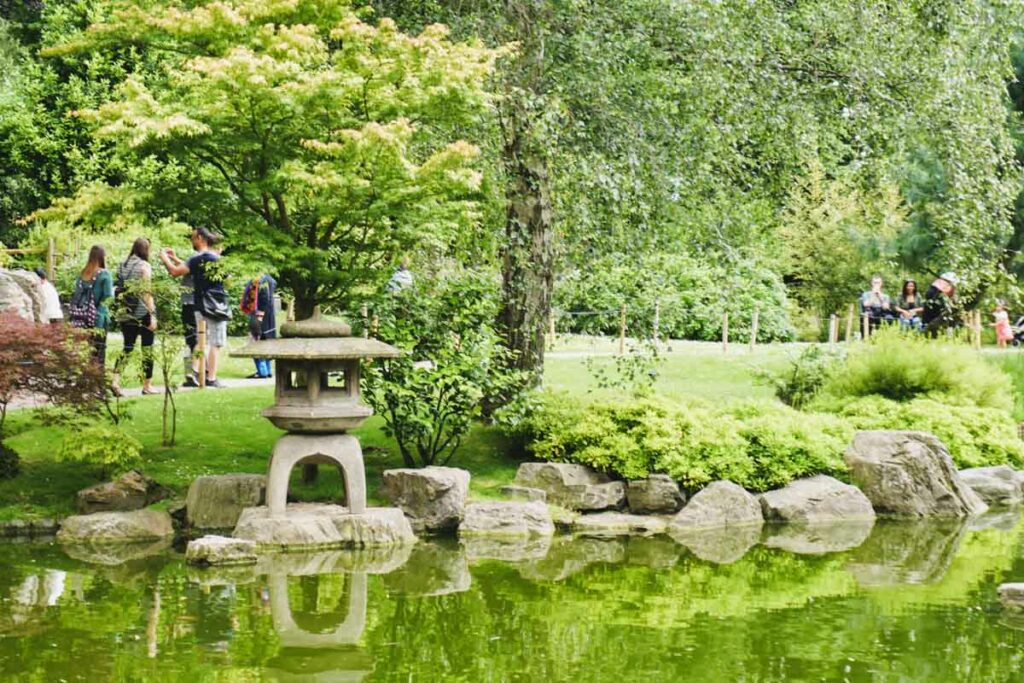 Ok, we may be biased with this one as we strongly believe that Kyoto Garden is one of the most breathtaking spots in London. But, to be honest, any picnic spot in Holland Park is a feast for the eyes (and, you know, the tummy).
Head towards the Dutch Garden and you'll find plenty of picnic benches where you can eat your picnic surrounded by stunning blooms.
Address: Holland Park, Ilchester Pl, London W8 6LU
Cutty Sark Gardens
For a picnic set on the banks of the Thames, head to the Naval College Gardens in Greenwich. You've got plenty of cafes where you can get a takeaway coffee, or a couple of supermarkets where you can nab an iconic meal deal.
There's the National Maritime Museum to explore afterwards, as well as the Cutty Sark and the Royal Observatory. Oh, and while you're there make sure you check out The Painted Hall.
Address: 2 Cutty Sark Gardens, London SE10 9LW
Clissold Park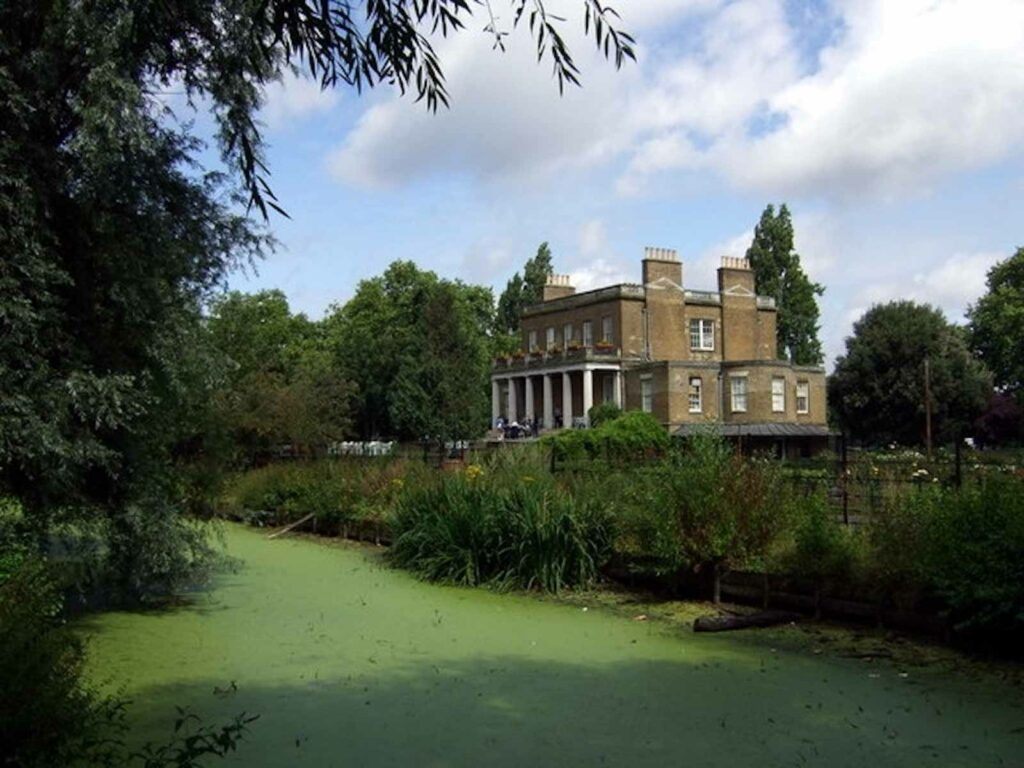 Hackney might not be known for its green spaces, but the parks it does have are brilliant and Clissold Park is our favourite. With Clissold House, a Grade-II listed building, as the beautiful backdrop, there's no better place to pull up with a picnic.
There's a dedicated picnic area and plenty of places to pick up snacks nearby, or head to the park's cafe to pick up a coffee and a sandwich to enjoy al fresco.
Address: Green Lanes, London N16 9HJ
Granary Square Steps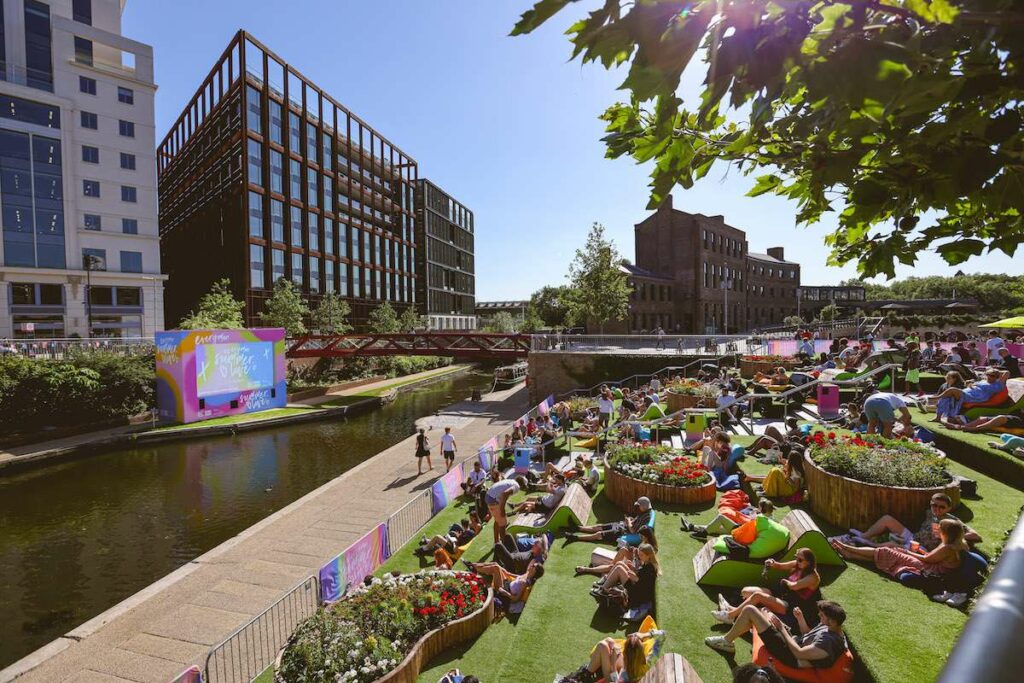 One of the most underrated picnic spots in central London is the Granary Square steps in King's Cross. This area is often filled with open-air screenings, exhibitions, and performances, which alone makes it a great place to enjoy a midday pit stop.
Add to that pretty views of the canal, plenty of nearby cafes and shops, as well as a gorgeous astro-turf style seating arrangement and you're onto a winner. Head to Long Boys beforehand and pick up a super-naughty donut for an extra treat – you deserve it.
Address: 1 Granary Square, London N1C 4AB
St Dunstan's in the East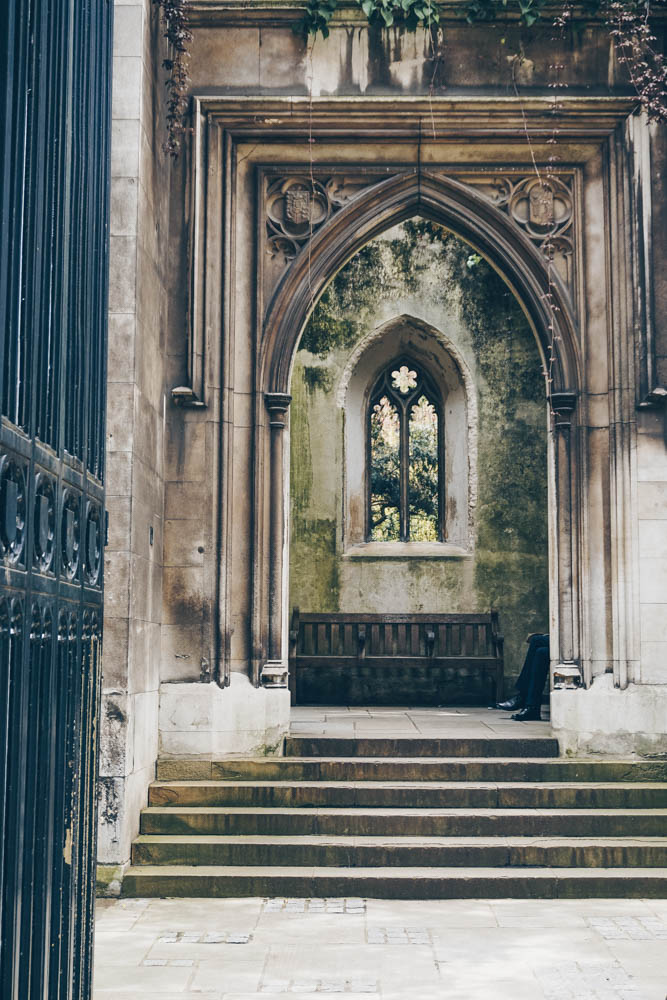 Alright, so our recommendation of St Dunstan's in the East comes with a couple of caveats. First of all, there's nowhere really to lie a blanket out and picnic, and secondly, there's no guarantee of you getting a seat.
That said, if you manage to snag yourself a spot on one of the benches, it is one of the weirdest places to enjoy your lunch al fresco in the capital.
Set in the ruins of an abandoned church, you'll find yourself surrounded by stunning buildings, beautiful flowers, and… palm trees. Yes, really. Close your eyes and imagine you've been whisked away somewhere exotic whilst scoffing your Monster Munch.
Address: St Dunstan's Hill, London EC3R 5DD
London Picnic Spots: Map