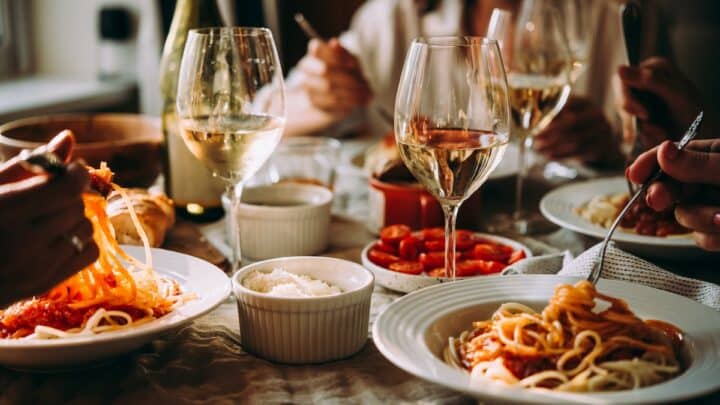 Wondering where to eat in London? Luckily for you, London is brimming with amazing food that you simply have to try. From high-end eateries to local hangouts, here are our picks of the best places to eat in London.
Whatever you want to say about London, food is something that this crazy little city does incredibly well.
We're totally biased (obviously), but there are few destinations with such a diverse range of culinary offerings – both in terms of influence and price. Sure, you can spend a couple of hundred pounds on a stellar meal, but there are so many amazing cheap eats to discover too.
In a city where new restaurants open on a daily basis, it can be a tough job working out where to find your next best eat. Not after this.
We've chosen the best places to eat in London: brilliant eateries that go beyond the mediocre to really provide something special – the kind of meal that your taste buds won't forget in a hurry. Enough of the hype… let's explore.
The Best Places to Eat in London
Frenchie
Contemporary French food in Covent Garden.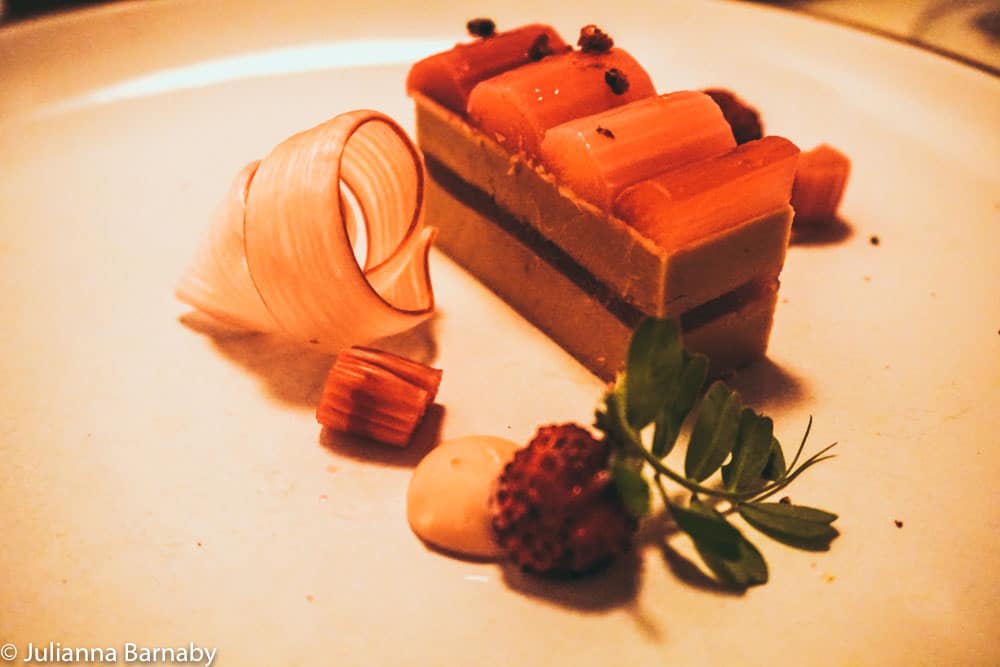 That the Parisian outpost is nigh-on impossible to get into should tell you everything you need to know about Frenchie, the stellar restaurant from French chef Gregory Marchand.
Tucked away in Covent Garden, it's been quietly establishing itself as serving up some of the best food in London – all with minimal fuss and the kind of laid-back attitude that many others could learn from.
Everything on the menu displays Marchand's skilled touch – expect Parisian food with more than a few international influences and go with an empty stomach.
Address: 16 Henrietta St, Covent Garden, London WC2E 8QH
Read Next: Frenchie, Covent Garden – The Full Review
The Coal Shed
Steak and seafood in Tower Bridge.
The sister restaurant of a Brighton original, Londoners should be thankful that the owners of The Coal Shed decided to bring their magic to London. Billing itself as a steak and seafood restaurant, this is hands down one of the best places to eat steak in London – a title for which there is stiff competition.
Large sharing steaks are the big ticket, made to be ordered alongside some truly stellar small dishes – each of which is simply prepared to showcase the quality produce.
Address: Tower Bridge Rd, London SE1 2UP
Padella
The much-hyped pasta restaurant in London Bridge that's well worth the fuss.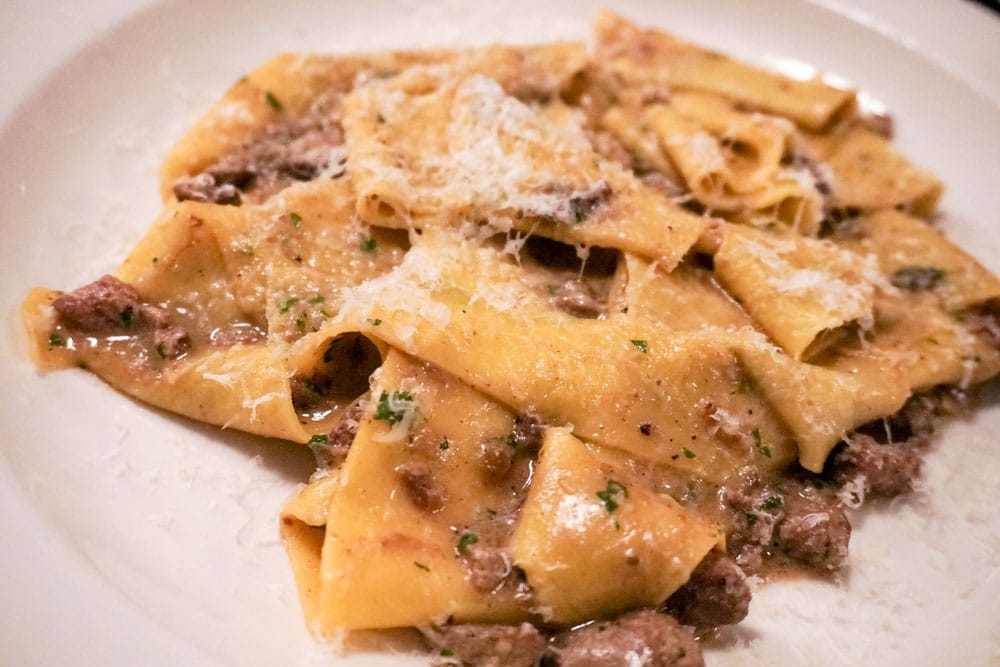 Padella's reputation comes before it – a small restaurant in London Bridge that is packed to the rafters night after night. It's difficult to see how it could possibly live up to the hype… until you go.
The pasta, silky but perfectly al dente, is expertly dressed in the most delicious sauces – the pappardelle with fennel sausage and peppercorn ragu is one of the best things we've eaten all year. Fact.
Get there early and be prepared to wait.
Address: 6 Southwark St, London SE1 1TQ
Read Next: London Bridge Food Guide
Bob Bob Ricard
Fin-de-siecle decadence in Soho.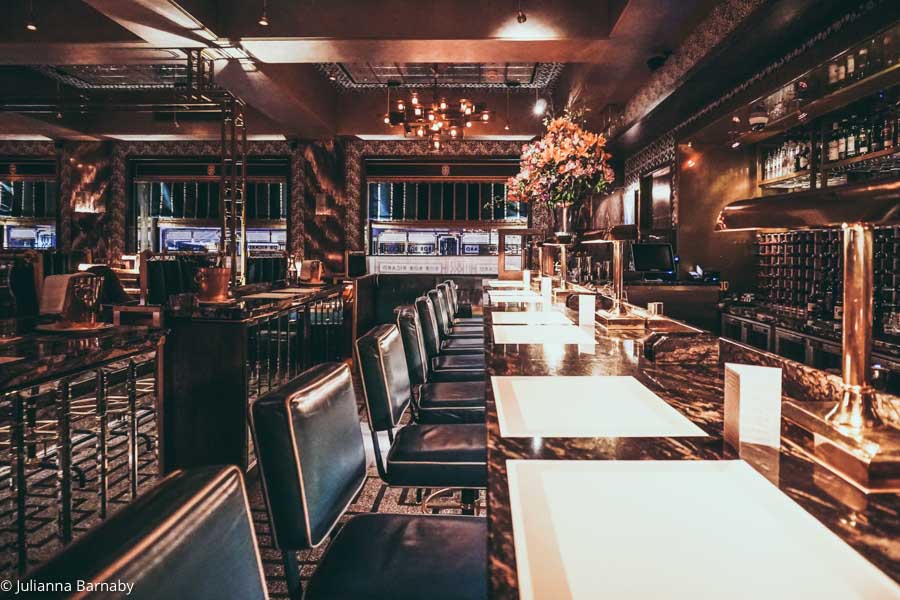 Bob Bob Ricard (or Bob Bob if you're in the know) has long been one of our favourite restaurants in Soho. It's decadent and just the tiniest bit over-the-top, but it pulls it all off with aplomb – hence why we always recommend it as a must-eat in London.
Snuggle into one of Bob Bob's booths – complete with the iconic "press for champagne" button, then get ready for a feast. The cuisine is Russian-European and is focused on classic eats that feel like a throwback to the opulent dining rooms of the fin-de-siecle (caviar, lobster and soufflé make their due appearances) but with a modern touch or two.
Address: 1 Upper James St, Soho, London W1F 9DF
Read Next: Dining At Bob Bob Ricard, Soho
190 Queen's Gate by Daniel Galmiche
Michelin-starred bites in a swanky setting in Kensington.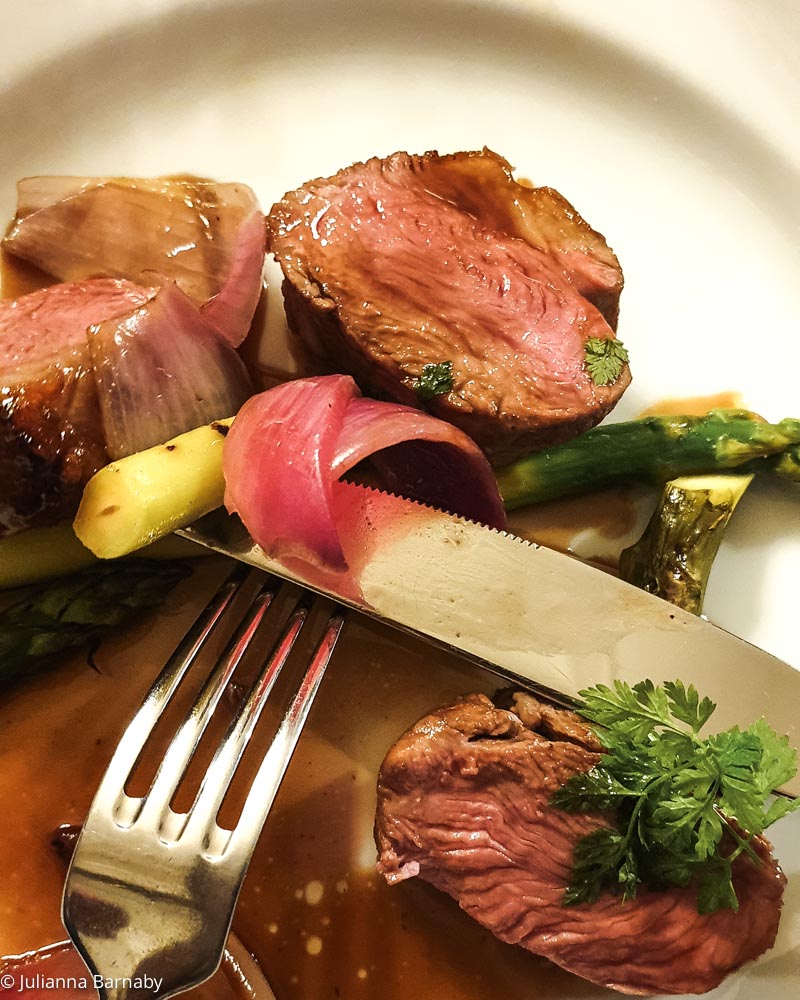 After sweeping up many a Michelin star, Daniel Galmiche set his sights on 190 Queen's Gate, to which he brings charm and the wow factor.
Hotel restaurants can be hit and miss – they're often too soulless and stuffy to truly enjoy. Not so with 190 Queen's Gate at the prestigious Gore Hotel in Kensington (also famed for being the place the Rolling Stones held their famous party to launch Beggars Banquet).
Perhaps it's Galmiche himself, affable, talented and near-obsessed with the provenance of everything that comes into his kitchen. Perhaps it's the cosy surroundings, elegant without being overbearing. Whatever it is, you can't help but love it.
Address: 190 Queen's Gate, South Kensington, London SW7 5EX
St John
A Farringdon stalwart that still knows how to please.
It's hard to believe that when St John opened in 1994, with Fergus Henderson and Trevor Gulliver at the helm, nose-to-tail eating was most certainly not a thing many British restaurants were doing. It's easy, looking back to forget just how revolutionary the pair's approach was and how they changed the face of London's dining scene.
St John is just as brilliant as it ever was – the supper menu focuses largely on meat and seafood – with dishes like Roast Middle White, Sour Cabbage and Trotter guaranteed to win you over. Be sure to leave room for one of the heavenly desserts.
Address: 26 St John St, Farringdon, London EC1M 4AY
Paesan
A little slice of Italy by way of Clerkenwell.
Seasonal Italian dishes spanning the country's regions from heel to tip? There's nothing not to love about the food at Paesan, where Italian street food meets countryside cuisine.
It's right at the tip of foodie paradise Exmouth Market and serves some of the best eats in London. The light and airy dining room is the perfect setting for the flavoursome dishes knocked out by the kitchen.
It's a great date spot, particularly as when you're finished you can pop down to the cheekily hidden secret bar "Hester's Hideout" downstairs.
Address: 2 Exmouth Market, Farringdon, London EC1R 4PX
The Eagle
London's original Clerkenwell gastropub is still showing them how it's done.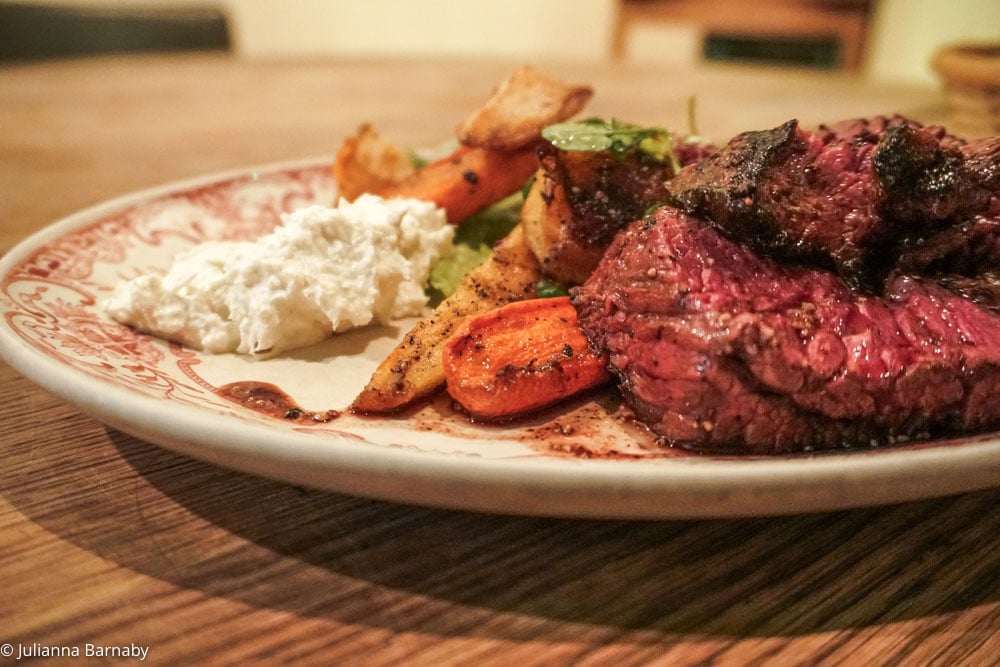 Our love affair with The Eagle has been a long-lasting one. The city's original gastropub opened in 1991 and it's remained a firm London food favourite in pretty much every local's little black book of good places to eat in London ever since.
Don't think of a gastropub in the watered-down, half-assed form we often encounter today. This is a gastropub in the true meaning of the word: a place where gastronomes can indulge their palate that just so happens to be in a pub setting.
The menu changes daily – focusing on whatever is fresh and good – and it shows.
Address: 159 Farringdon Rd, Farringdon, London EC1R 3AL
Bao Soho
Brilliant bao in a Soho joint but be prepared to queue.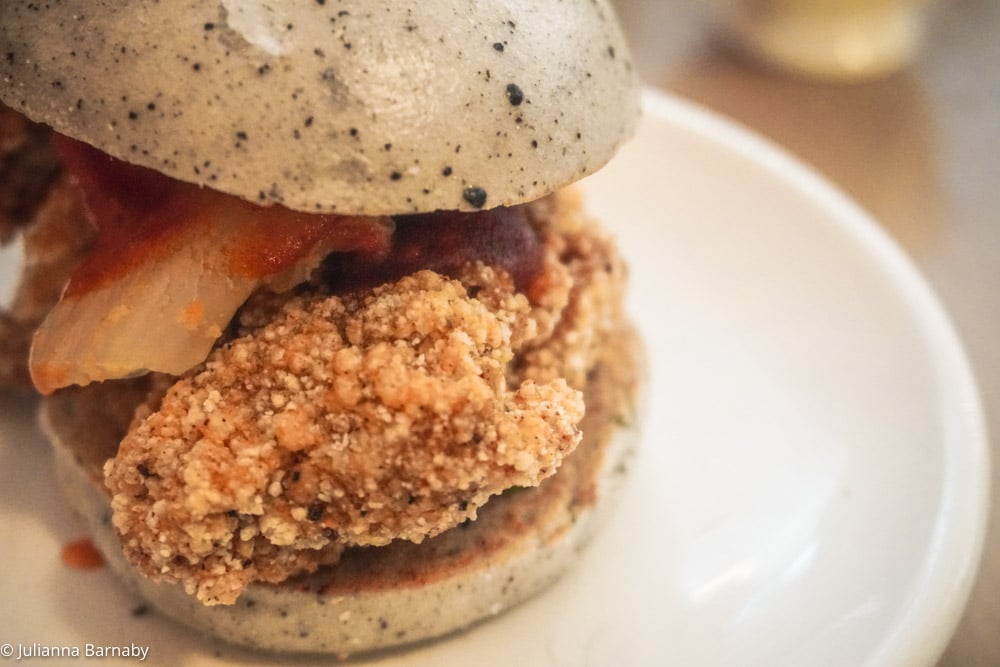 Innovative fillings ensconced in fluffy, pillowy bao buns… it's no wonder that London's gone crazy for Bao.
Bao crops up on pretty much every guide to eating out in London out there – meaning that the queues can be ferociously long, even on a drippy mid-week evening in January. Is it worth it? Certainly. The proof lies in Bao's journey, which saw it start off as a street food stall in Netil Market to the six restaurants you find today. The environs might be plusher and the prices higher, but at the heart of it all sits some of the best Taiwanese food in the city.
Address: 53 Lexington St, Soho, London W1F 9AS
La Bodega Negra
Mexican street food in Soho.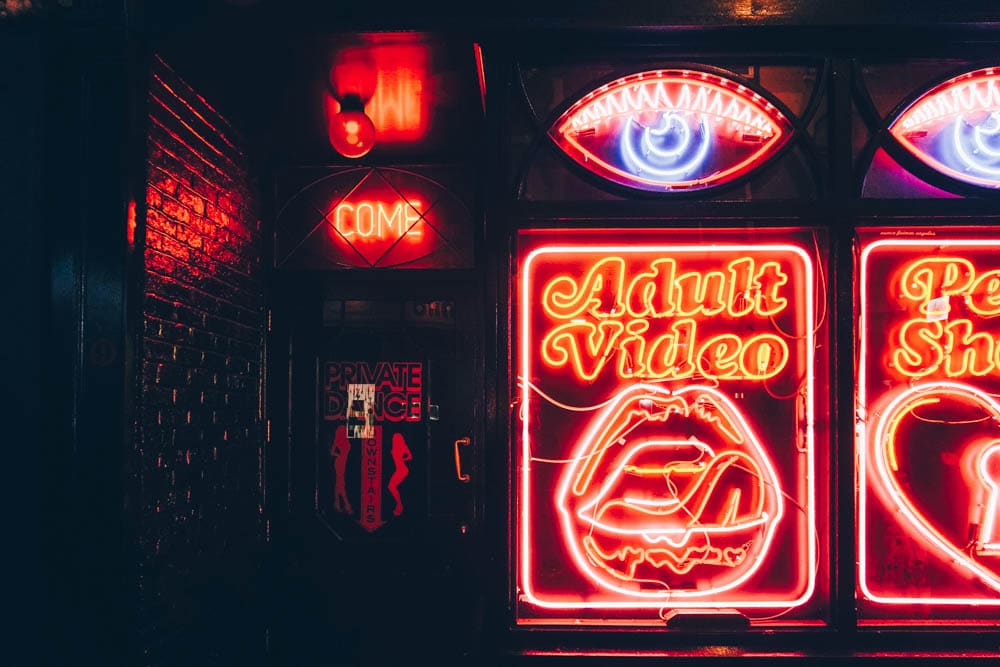 Revelling in Soho's seedy past, there's no way you'll miss La Bodega Negra as you make your way along Old Compton Street – it's the one with the neon lights that read "Peep Show" and "Adult Video" in the window.
Kitsch factor aside, there's a reason why this popular restaurant is always packed to the rafters: it offers the kind of Mexican street food that holds no punches – that mentally transport you to a street food stall somewhere hot and exotic, even while your body firmly remains in Soho.
Address: 9 Old Compton St, Soho, London W1D 5JF
Bocca di Lupo
Regional Italian cuisine in this small Soho trattoria.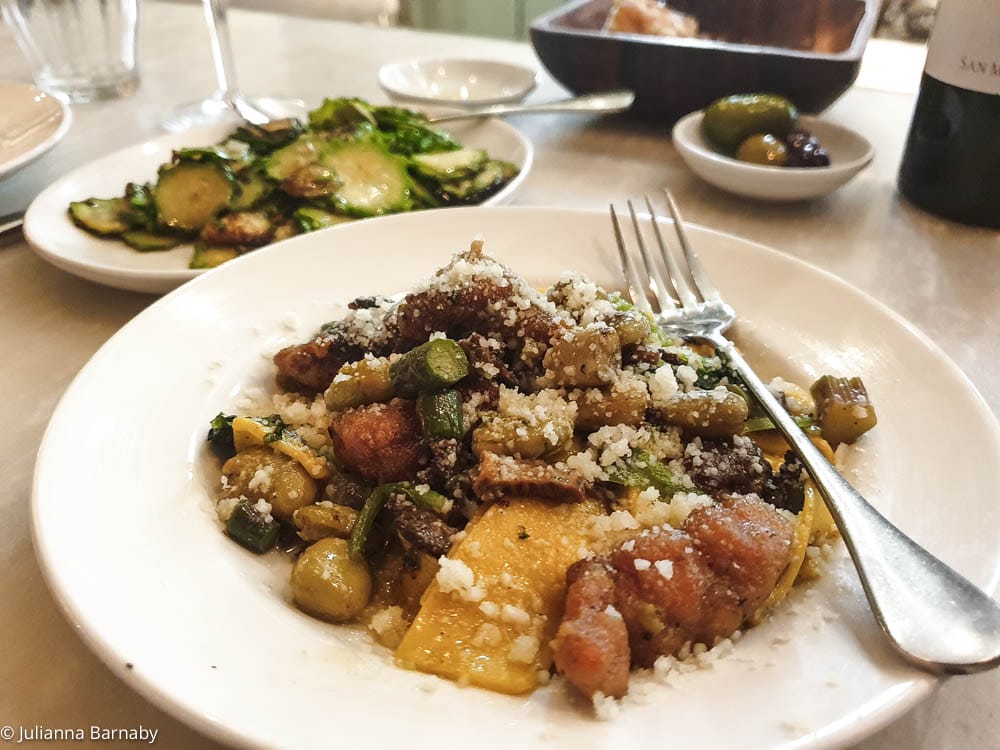 There's little to no chance you will stumble across Bocca di Lupo. Hidden down a small and quiet road in Soho, it's difficult enough to find it even when you do have a map.
Don't let that put you off though – if you did, you would miss out on one of the best places to eat in central London. Italian cuisine is the name of the game here: a selection of small and large plates that goes far beyond the standard fare you'd expect.
The restaurant describes itself as focusing on "stripped-down, honest, regional cuisine" and that's exactly what you get – good food in a buzzy and lively setting.
Address: 12 Archer St, Soho, London W1D 7B
Yauatcha
Busy dim sum teahouse in the heart of Soho.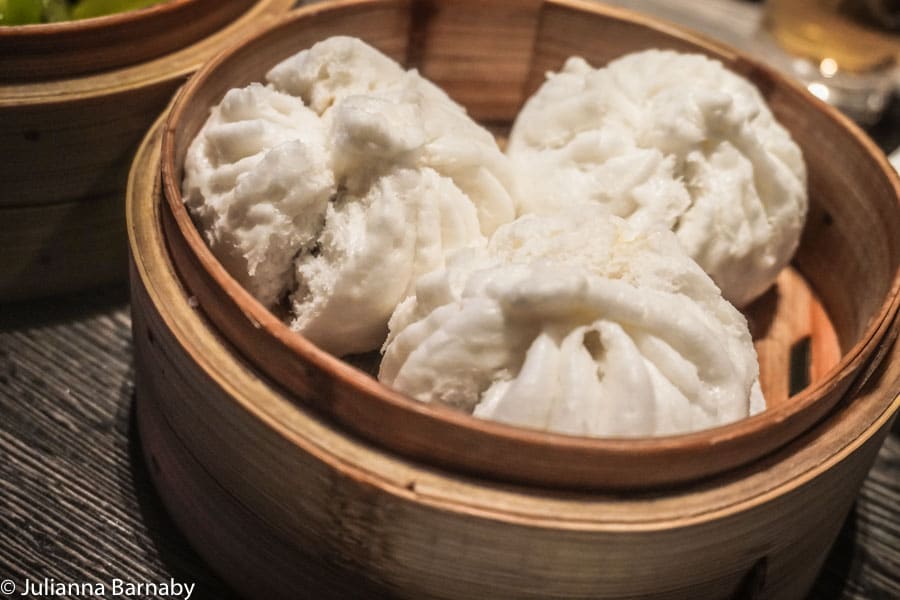 Wondering where to find the best dim sum in London? Nine times out of ten, Yauatcha is going to be the place that people tell you to go. Alan Yau's Soho dim sum house is a London food mecca for those who can't get enough of the good stuff.
The menu is an epicurean journey through the different types of dim sum – and the staff are endlessly helpful when it comes to helping you choose what to order and talking you through some of the more unfamiliar items. It's not cheap – but with food this good – it is totally justified.
Address: 15-17 Broadwick St, Soho, London W1F 0DL
Fallow
Sustainable dining that's up there with the best of them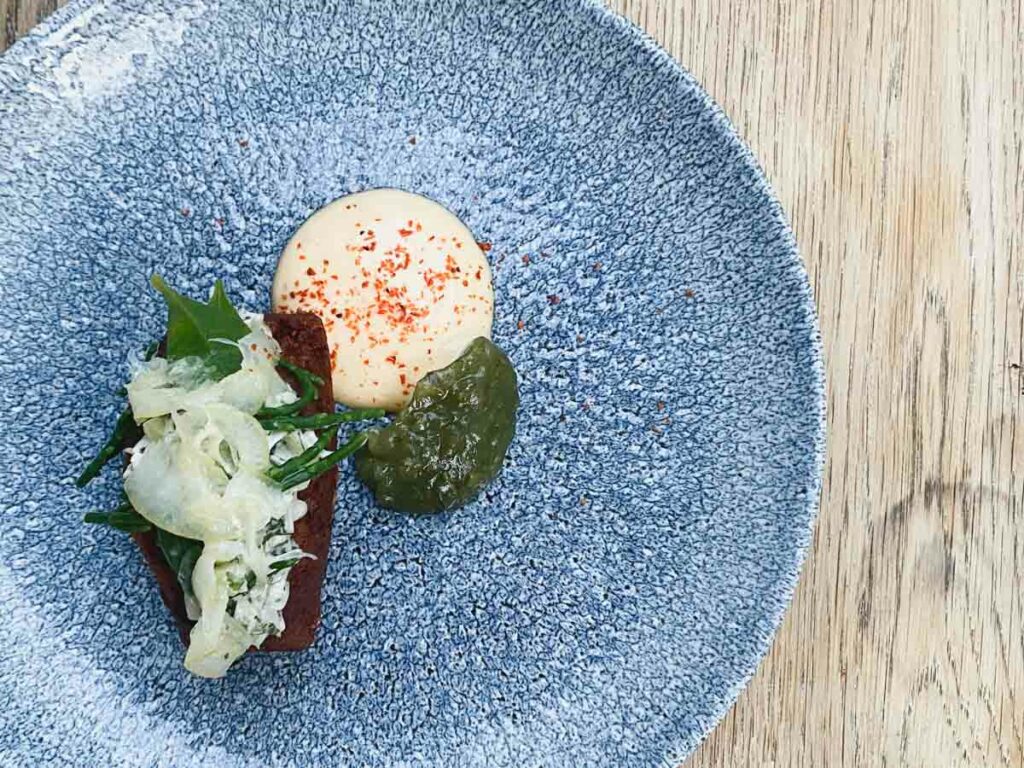 If you're looking for further evidence of St. John's influence in the London dining scene, look to Fallow. It's hard to imagine this hugely successful restaurant being possible without the ground it sits on being first broken by Henderson and Guliver.
Fallow, though, trades in the Arcadian for sleek, central-London digs where cool young folk (and we include ourselves in that bracket) dine on fish heads and ex-dairy cow steaks and post the whole spread on instagram because this is the kind of thing you want to be seen doing now.
Don't get it twisted (told you we're down with the young folk) the food here is quality, and deserves all the hype it gets. Don't forget to try a drop of their homemade sriracha sauce.
Address: 52 Haymarket, St. James's, London SW1Y 4RP
Burger and Beyond
The humble burger, elevated
It's only right that a burger joint makes it into this guide somewhere – sometimes there's nothing better than a seared patty and slice of melted cheese set between two buns.
When the feeling strikes, we tend to opt for Burger and Beyond. They strike a nice line between the sloppy, heart-stopping meat fest you're no doubt after, and a level of quality that you don't find from your average burger spot.
Throw in a killer menu of sides – loaded tater tots, fries and poutine – as well as spiked iced teas, shakes and local craft beers and you just can't lose.
Address: 147 Shoreditch High St, London E1 6JE (They have several venues – the Shoreditch one is our fave.)
Chili Cool
Sichuanese cooking that doesn't hold back on the spice
Anthony Bourdain once expounded his failsafe hangover cure: a joint, aspirin, a can of coke and some fiery Sichaunese food. If you're looking for the latter piece of that puzzle you should be looking at Chilli Cool.
The inconspicuous Bloomsbury restaurant, miles away from any other decent Chinese spots, serves up a menu of very traditional Sichuan cooking. Here too you'll find nose-to-tail eating – except the Chinese we're doing it long before St. John – that comes in the form of shareable dishes or hot pots loaded with skewered meat and veg.
We're warning you. This one isn't for the faint of heart. However, if you can handle the spice and like to eat adventurously, there are few better places to get a good Sichuan meal.
Address: 15 Leigh St, London WC1H 9EW
What to Eat in London: Practical Guides and Tips for Navigating London's Food Scene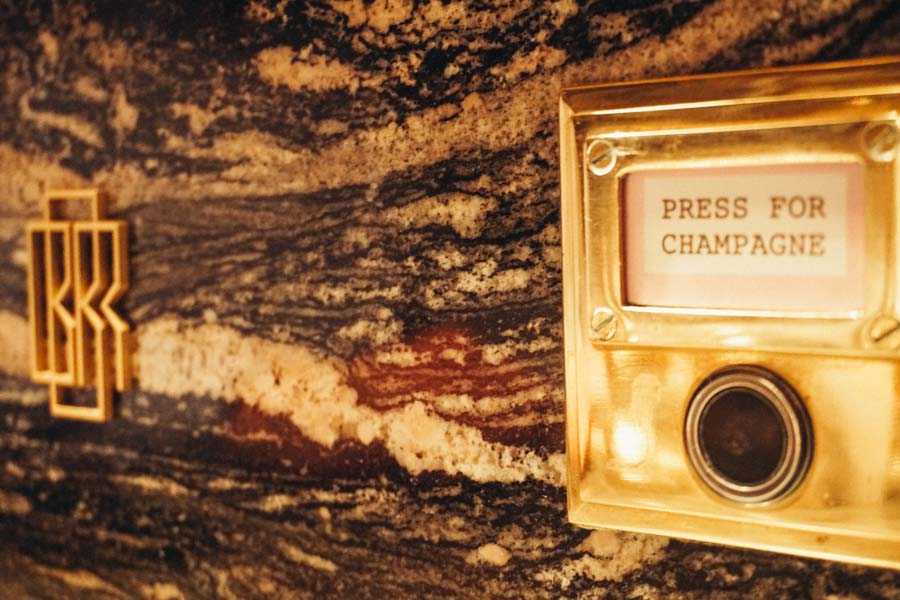 London's culinary scene is diverse and there are so many amazing eats out there that it seems a real shame to waste your money on mediocre food. Here are some tips to help you make the most of your meals.
What to Eat in London if You're on a Budget
If you're eating on a budget, London's many street food markets often offer the best value eats – in fact, many of the city's coolest restaurants started off as street food stalls. Maltby Street Market, Flat Iron Square and Peckham Levels are three of our favourites but there are plenty of options to choose from.
Alternatively, check out our guide of places you can eat in London for under a tenner.
Read The Reviews (but With a Pinch of Salt)
There are lots of overpriced restaurants selling food you'll forget by the time you wake up the next morning (*cough* like Balthazar) – do yourself a favour and read a few reviews before you book.
Of course there are always the opinion crusaders who you have to take with a pinch of salt but if 10 people in a row say the fries were cold and the service was slow, it's probably a good sign to steer clear.
There are more good places to eat in London than you could ever hope to visit in 10 lifetimes, so don't waste your time or money going to ones that aren't going to make it worth your while.
Best Eats in London: Map
Love this? Save and Share on Pinterest