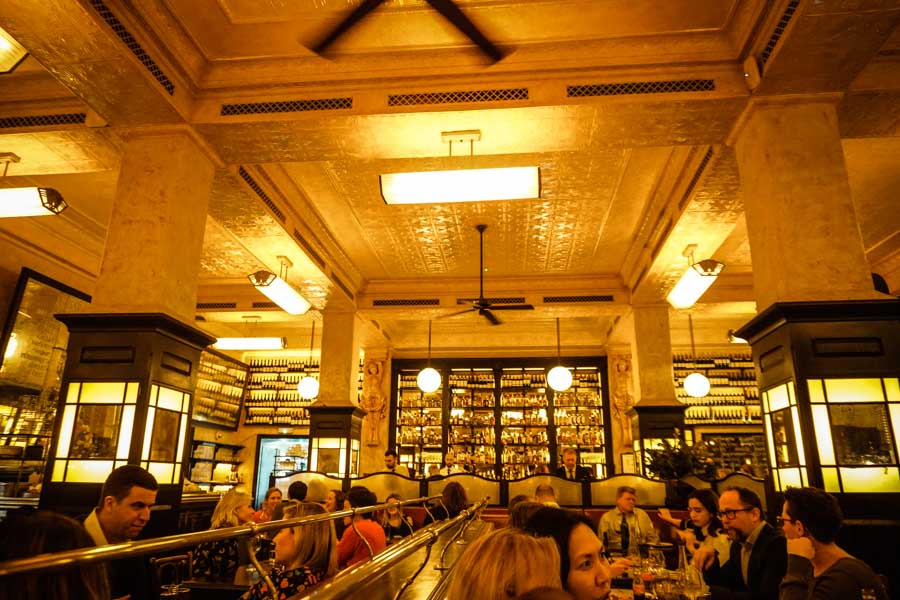 London's Balthazar is a poor imitation of its New York counterpart – and certainly not worth the high prices it commands.
Londoners were getting excited about Balthazar well before it opened in Covent Garden in 2013. One of New York's most distinguished restaurants was finally making its way to British soil, bringing its particular brand of indulgent French bistro cuisine along with it.
What could be more promising than the whispers of steak tartare, freshly-shucked oysters quaffed with a crisp white and decadent desserts we'd pretend we couldn't possibly eat then gobble down in moments of unadulterated glee?
Yes, we were ready for the full Balthazar experience to brighten our grey lives.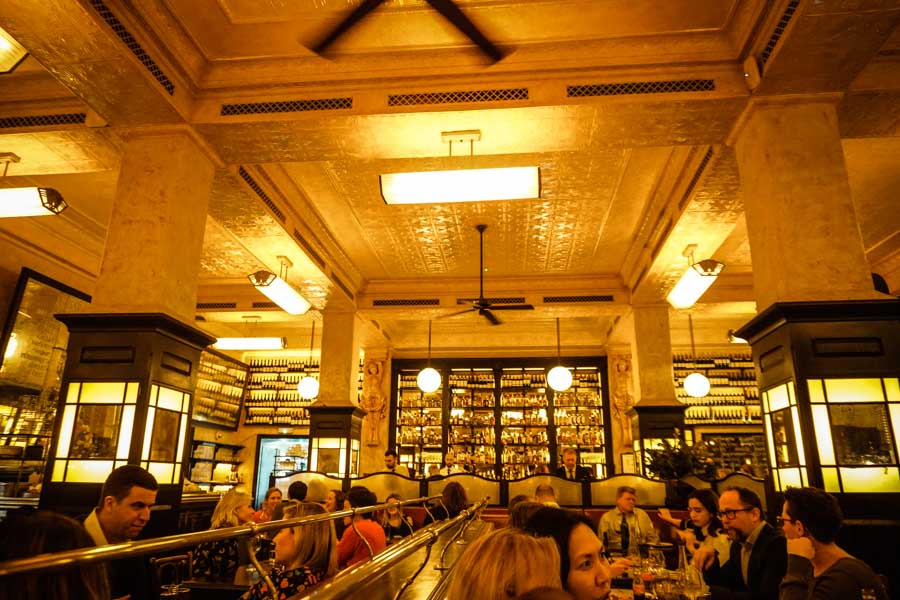 Then it opened. Initial noises were good: the Belle Epoque interior, reminiscent of the grand railway restaurants so sorely lacking on our side of the Eurostar, elicited its fair share of wows. The food even got a look in too.
Fast forward six years and Balthazar's shine has worn off. All of that anticipation has left, ground down by what ultimately boils down to a restaurant charging reasonably high prices for very mediocre food.
Instead, disappointment trails in its wake. Where is the sublime cuisine that we were promised (and that I remember from an illicit trip to NYC with a beau)? Why are the prices so absurdly high for food that is so decidedly average? There are many questions but, alas, few answers.
There's no fault with the concept. On the face of it, Balthazar London could have been lifted almost brick for brick from its older sibling across the Atlantic. Same goes for the menu – a large list running the gamut of fine French cuisine.
Balthazar London: The Food
That leaves one culprit then. The kitchen… and with them the blame lies fair and square.
Rather than bringing each dish to life, the kitchen seem to have tasked themselves with the job of taking whatever your expectation is of a dish, pulling it down several notches and serving it up on your plate.
The only wonder is how they do it so consistently.
Steak Tartare is robbed of the joyful ceremony of mixing the constituent ingredients to suit your palate – fine, but whoever decided on the proportions in the dish I received clearly didn't like any flavour at all. It tasted more like a slightly textured uncooked beef pate than anything resembling a tartare.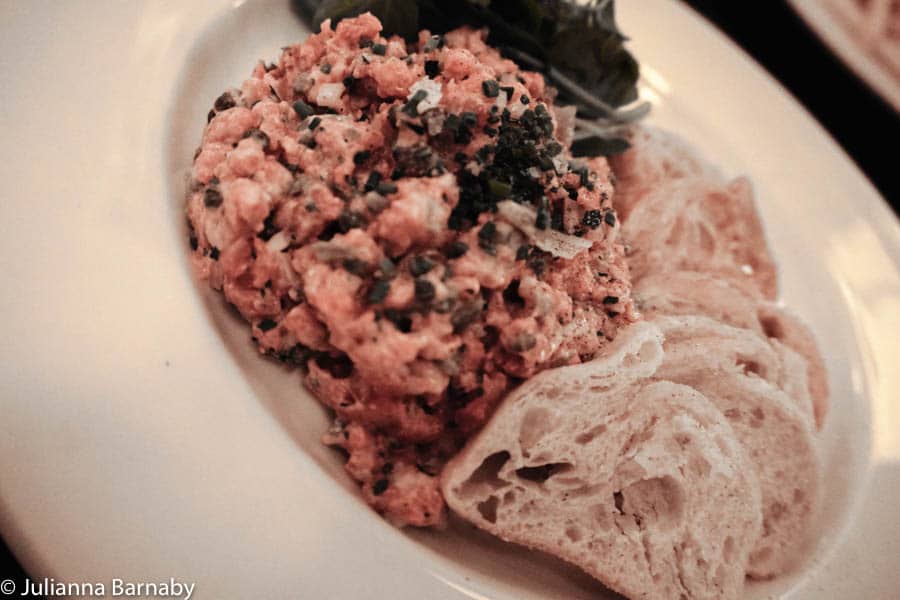 I still struggle to imagine how it could have gone so badly wrong. Though actually, seeing as both mine and my dining companion's frites had to be sent back because they were stone cold, it becomes easier to understand how a tartare is a rather Herculean feat by comparison.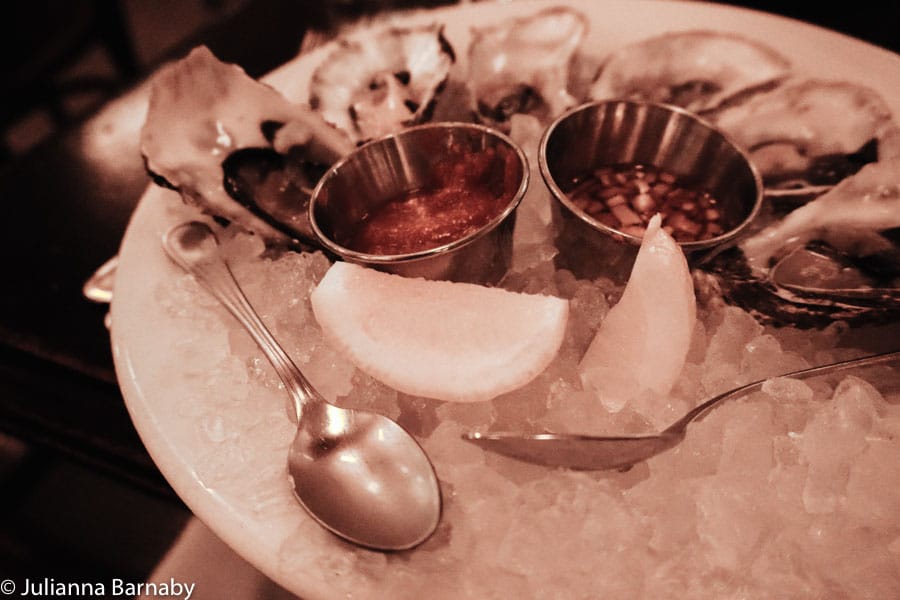 The whole meal read like a catalogue of underachievement. The oysters = underwhelming, the foie gras… nice enough that it didn't get sent back but so forgettable that it's difficult to remember anything about it. Even the burger wouldn't have been able to hold its own against one from Five Guys around the corner – yet it costs just shy of £20. Without frites.
We gave up before we got to dessert. It just didn't seem like it was worth the effort as everything else had turned up in such a sorry state.
Unsurprisingly, a return isn't on the books – perhaps excepting a cocktail at the bar, which turned out to be the highlight of the evening.
Balthazar could have been so good. Instead, you're much better off finding somewhere more deserving – might I suggest Frenchie, just around the corner.

Balthazar Covent Garden: Map
Telephone: 0203 301 1155
Address: 4-6 Russell St, Covent Garden, WC2B 5HZ
Click here for a map of Balthazar restaurant's location.
Looking for More London Food Guides?
Check these out…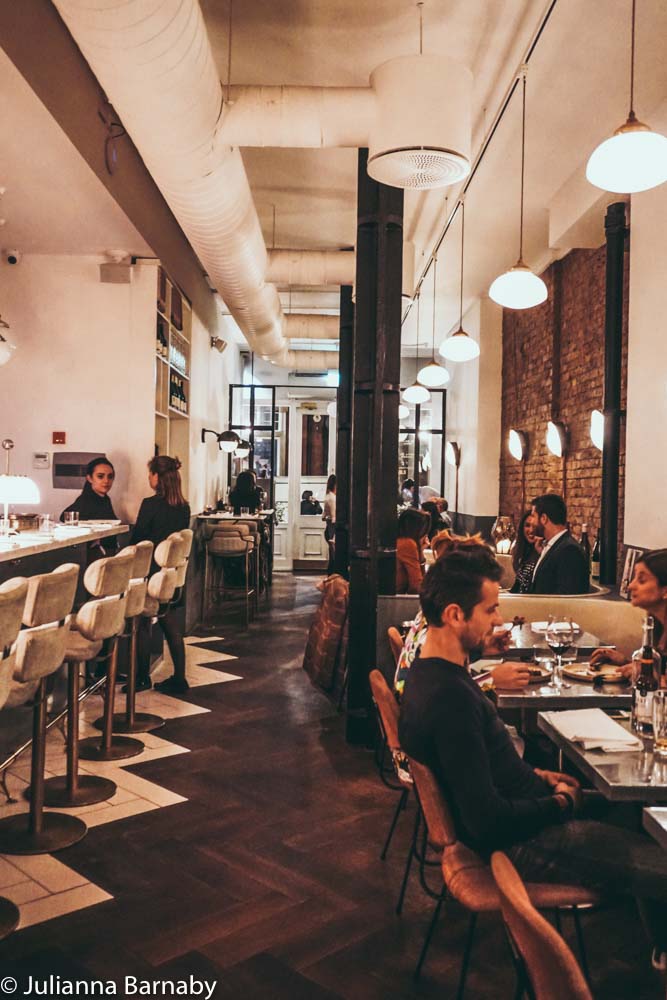 The Best Restaurants in London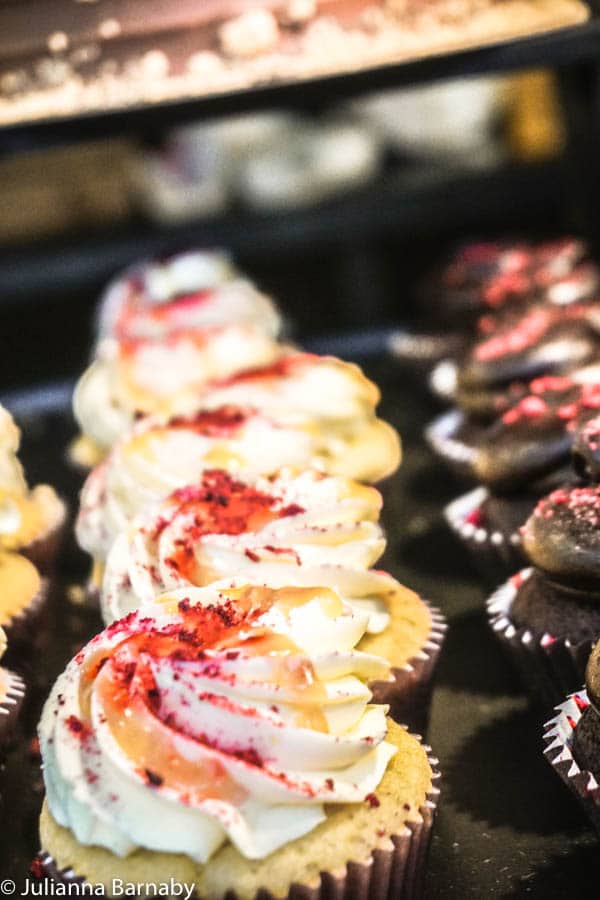 Brilliant Street Food Markets in London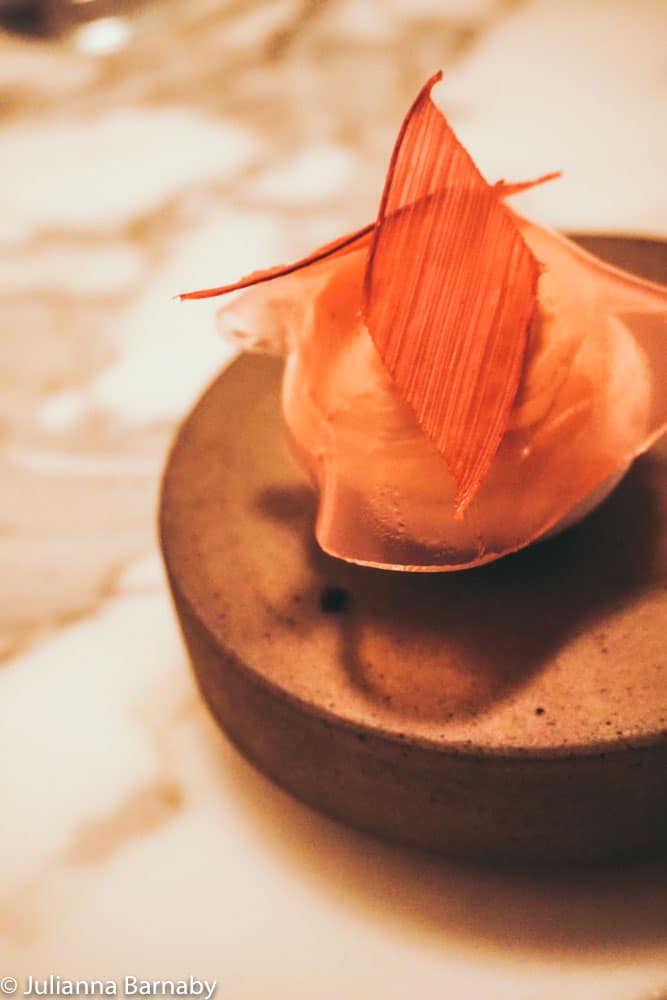 Eating At: Frenchie, Covent Garden