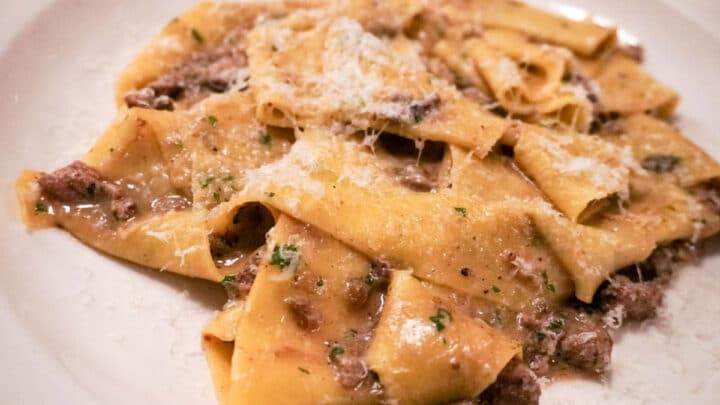 Feeling the pinch Romeo? Not to worry, these cheap London date restaurants allow you to do your romancing on a budget.
How many lost loves? How many failed romances? All because someone couldn't afford to take a date to Hakkasan. Not anymore, we declare.
Romantics that we are, we thought we'd put together a guide of our favourite places to take that special someone when you've not got the dosh to splash out.
That doesn't mean they're any less romantic though, money doesn't always buy you the magic of a charming date spot, though it can help.
Read on for the most affordable romantic restaurants London has to offer.
Best Cheap Date Restaurants in London
Bancone
London's seen a slew of trendy pasta restaurants opening over the past few years, their uniting element being that they serve pasta at a price close to what it costs to produce, not the exorbitant rates you might find in some of London's other Italian spots.
And, if you're looking for cheap romantic restaurants in London, they always hit the spot.
Top of the pile in our books is Bancone. They do delightful dishes that rarely stray over the £15 mark. Throw in a reasonably priced glass of wine and you're laughing, all the way to your date's heart.
There's a hitch though – getting a table at Bancone can be a waiting game. Booking for peak time? Expect to wait over a month in some cases.
Bao
Citywide
Bao's on this list for its ever-popular, in-the-spotlight status, and for the fact that you can eat there for a fairly decent price if you don't get sucked into ordering way too many of the small dishes (easily done).
There's also the added romantic aspect of appearing like you're in the know when you take your date to the restaurant that everyone's been obsessed with for about ten years now – even the Michelin man. He awarded them a Bib Gourmand award for great value cooking in his restaurant guide.
The Cheese Bar
We guess this is a recommendation that will appeal to a certain type of person. That person would have to care about cheese as much as they care about you.
While a meal at The Cheese Bar can run up a hefty fondue tab, picking a few kinds of cheese from their menu, or digging into one of their delicious, fancy cheese toasties, doesn't
It's not candlelit, there's very little chance you'll see anyone proposing, but the good vibes will generate an energy that is sure to have your cheese-loving partner smiling from ear to ear.
Bar Tozino
You're sitting there together, eating with your fingers, maybe throwing in a little seductive glance as you bite into a croquette, working your way through a bottle of wine.
It's not that romantic holiday in Spain you once had when you were first wildly in love. It's Bar Tozino, a hidden gem of a tapas spot down by Maltby Street that's dimly-lit, wood-decked interiors tick all the boxes for a romantic date spot.
Your date doesn't have to know that you picked the place because a tapas dish never costs more than a tenner. Let them believe you wanted to take them somewhere you knew would create a spark.
Flat Iron
Citywide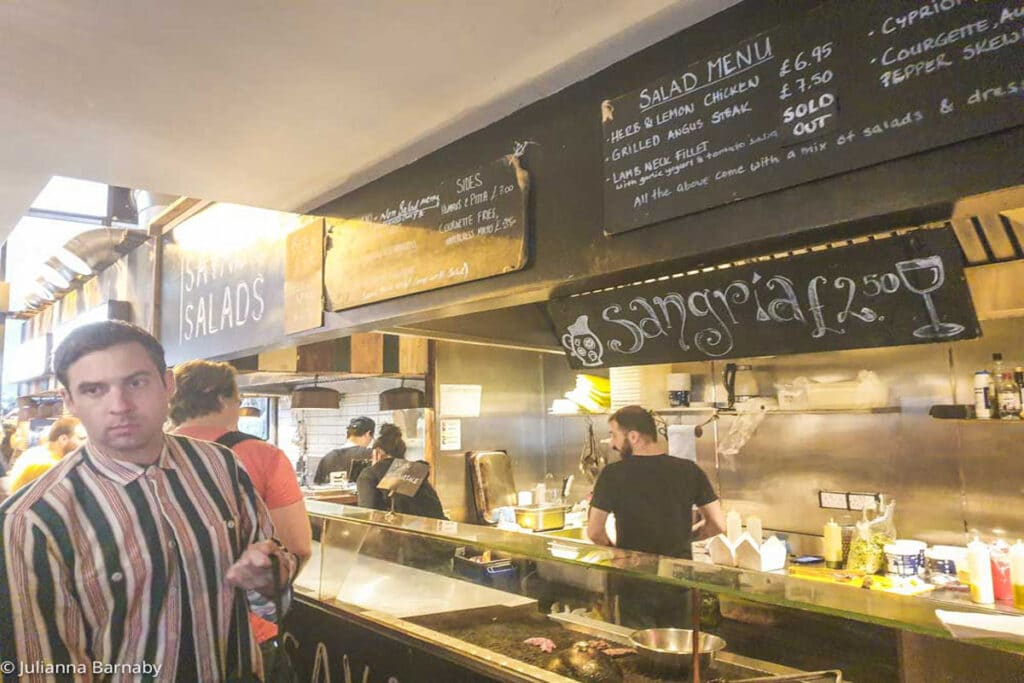 Sometimes romance is a piece of grilled steak. A steak pink in the middle and oozing red with every cut. Steak, however, is basically never cheap – until you find out about Flat Iron.
A steak at this place is a flat £13. Throw in a few extras like a portion of crispy bone marrow and garlic mash, add a glass of wine for under £6 and you're on for a winner. You'll be happy with the value and your date will be happy with you.
Let's also add that you'll look even better under their moodily dim lighting. Everyone does.
Padella
Citywide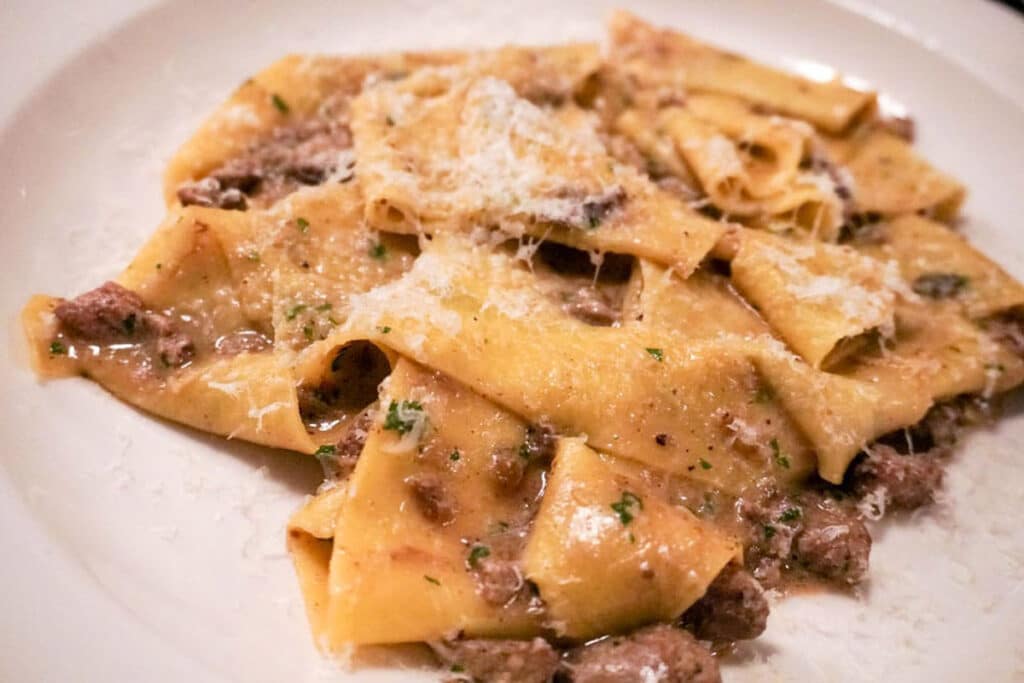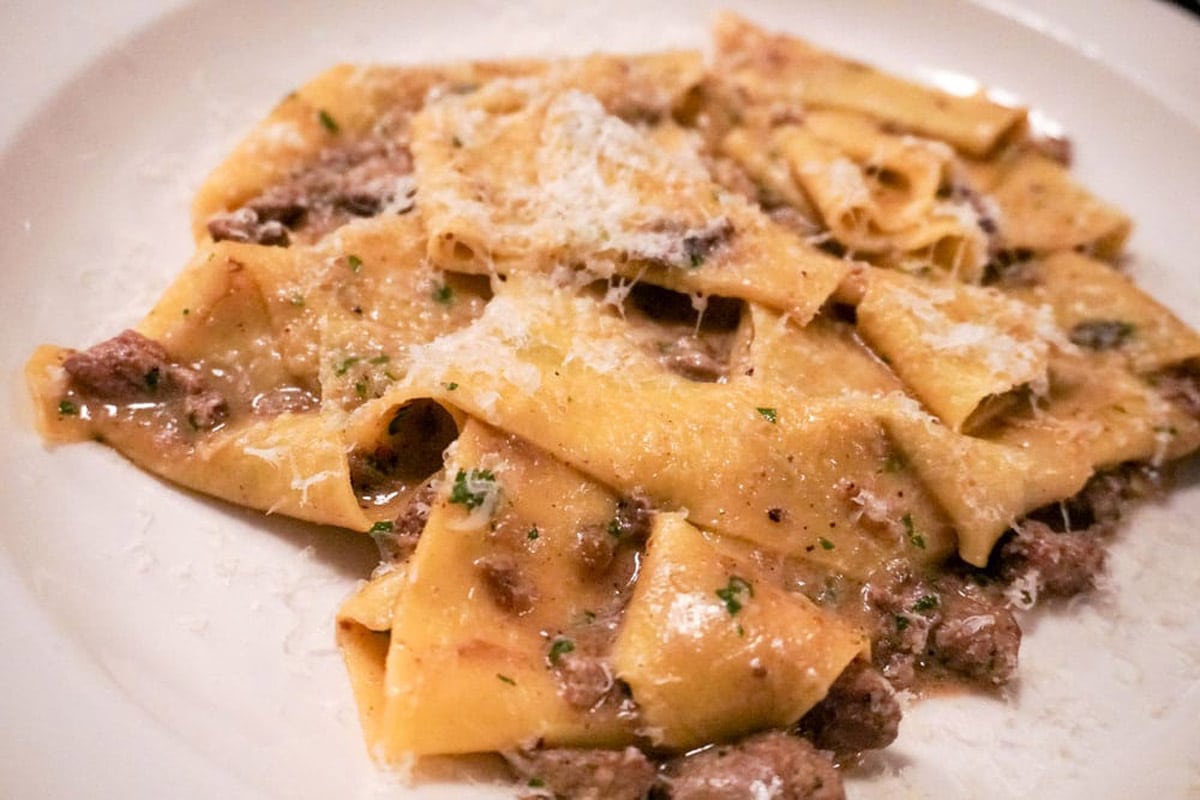 Another one of London's wave of affordable pasta spots is Padella. They do much the same as Bancone, small plates of very, very nice pasta, in sauces that feel creative and modern, and don't break the bank.
Which one you prefer will be a matter of personal preference. What you will enjoy about Padella is that you won't have to make a booking three months in advance.
Instead, turn up at the door an hour or two before you want to eat and put your number down, then head off to a bar round the corner, have a few drinks, and wait for your table.
Little Georgia
You're probably not used to seeing Georgian food in restaurants. You probably don't know the difference between your Khachapuri Adjaruli and your Kalmakhi. But they say the key to a healthy relationship is to keep things fresh.
That's not a reference to the ingredients found in Little Georgia's kitchen, though they are definitely fresh (you'll taste it in the quality of your Kalmakhi), it's more a nudge to get out there and try something new.
Your food here will be affordable and exciting, and your table candlelit. You can't do much better than that.
Humble Grape
Citywide
There are a couple of things that jump to mind when you think of creating a little romance. Wine is pretty much top of the list. In that honour, it's probably a good idea to have a date that revolves around drinking nice wine.
At Humble Grape, you'll be surrounded by exactly that, and without the price tag of a high-end winery. You'll also find a similarly affordable menu of sharey bits to fill you up, or steaks at around the £20 mark.
La Petite Auberge
What's the most romantic nation on Earth? That's right, the French. They've got the whole seduction thing down to a fine art, so it follows that a meal in a French restaurant would be the key to any date's heart.
There's no reason that it needs to leave you counting your pennies for the rest of the month though. Items on La Petite's menu of classic French bistro food rarely tip the £20 price tag, but are just as delish as some of the French places in London that you might want to visit, but can't afford.
Sager + Wilde
So, you want something a bit classy for that second date… but you blew all your money within the first few weeks of the month and now you're not sure what to do.
Taking them the Sager + Wilde might manage to navigate you out of that tight spot, dear reader.
They've got all that under-the-railway, exposed-brick coolness you require to prove to your date that you've totally got it going on, and the simple menu of artful small plates to really drive that point home.
Best of all, their house wine is only £6.50 a glass, so your date might get drunk enough to think coolness is actually a solid basis for a loving relationship. Fingers crossed.
Machiya
It's good to impress on a date, and there are few things more impressive than someone who knows a swanky restaurant that not many other people know about.
Enter Machiya, a sleek japanese spot that does food that will impress as much as your secret restaurant knowledge.
The food looks absolutely gorgeous as it comes out on its little bits of japanese ceramic too, and the smells in the restaurant make this place a sensuous dining spot. There's the added bonus that it's bang in the city centre – no need to schlep it across town to get your charm on.
Practical Tips for Budget-Friendly Date Restaurants
We're not going to dish out dating advice, that much you'll have to work out on your own. There are a few useful things you should know before you take your date out to an affordable restaurant though.
When you book ahead (and you should always book ahead) ask the waiter to put a special something on for you. If they're kind enough they might cover your table in rose petals, or perhaps get you a special table. Don't ask, don't get.
Now that you've saved a bit of money with this date, you'll be able to splash out a bit on the next one. How about something really romantic?
Cheap Date Restaurants in London: Map
Cheap Date Restaurants in London: Read Next