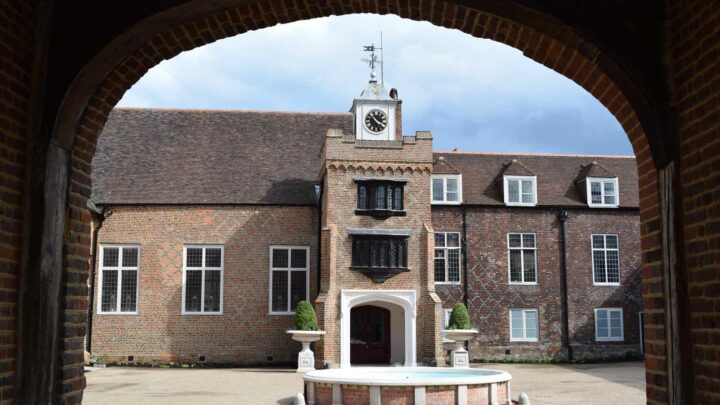 It's time to delve into the past with this handy guide to Tudor London. These are the famous Tudor architectural spots that have been left (nearly) undisturbed.
Words by Karen Olney
From foul-smelling streets and gory beheadings, to stately homes and outrageous indulgence; the Tudors were anything but boring.
Spanning from 1485 to 1603, Tudor London was a fascinating and dynamic place, full of contrasts and contradictions. London was a city of great wealth and terrible poverty, where commercial and trade flourished alongside social upheaval.
Every street and building in London have stories to tell, and Tudor architecture is no exception.
Get ready to discover what everyday Tudor life was really like in the capital, and the incredible architecture that still stands today.
What was London Like in the Tudor Times?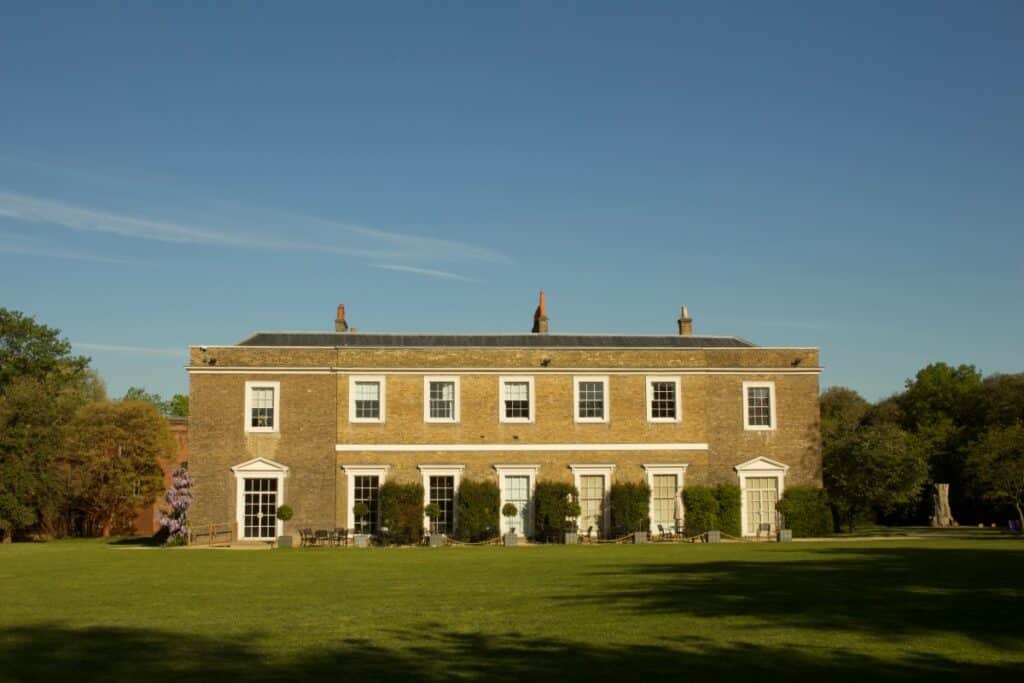 If you think being a Londoner is tough now, spare a thought for the average person living in the city during Tudor times.
The city was cramped and overcrowded, with narrow, winding streets and poorly ventilated houses. Disease was rampant, and the average life expectancy was barely 30 years.
Even the simple things in life were tough. Take water, for example. The residents of London tended to avoid the clear stuff, thanks to its high levels of sewage content. People feared (quite rightly) that water was dangerous and drank weak beer instead- even children.
On the flip side, life was pretty good if you were royal, wealthy or a member of aristocracy. After all, you only need to look at King Henry VIII's ever-expanding waistline. The rich displayed their riches through the expensive food and wine they consumed, their extravagant homes, and the colourful clothes they wore.
Tudor London witnessed a great change in commercial goods and trade, and the city had begun to reap its rewards. Simultaneously, culture and art took centre stage, witnessing the emergence of legendary playwrights, including William Shakespeare.
Famous Architecture from Tudor London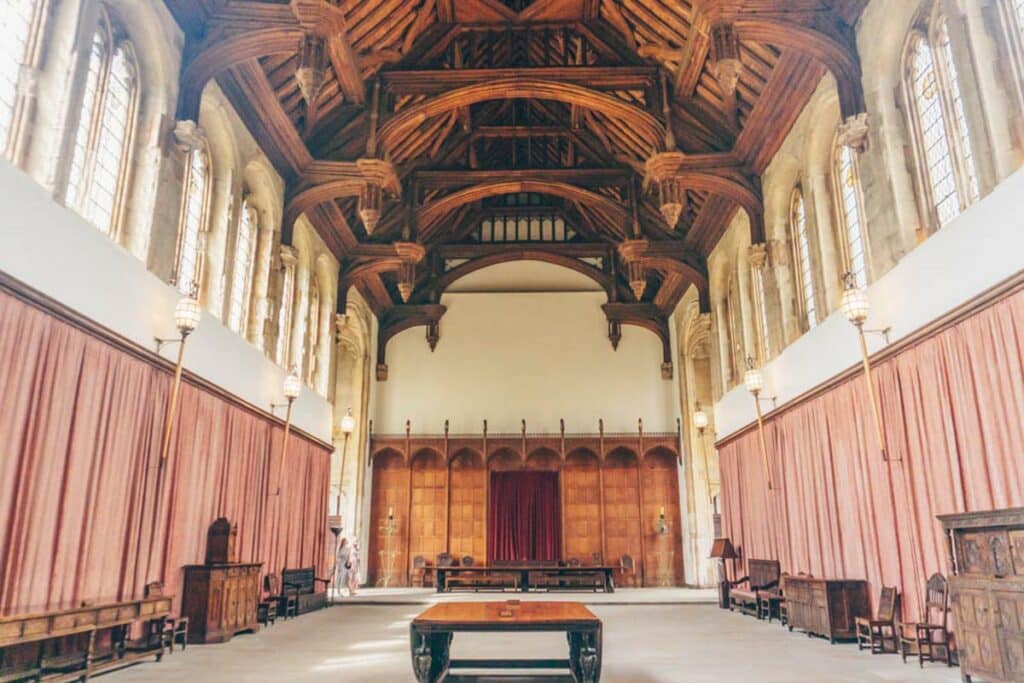 Tudor architecture was characterised by half-timbering, prominent chimneys, steep roofs, high-reaching gables, and tall, narrow windows with pointed arches. It often had a symmetrical appearance and is decorated with intricate details.
However, the combination of timber beams, mud and sticks was a disaster waiting to happen. And that disaster occurred in 1666 when the Great Fire of London tore rapidly through the city, leaving a devastating trail in its wake.
Still, despite much of the city burning down, some Tudor architecture can be seen across the city today. So, strap up your walking boots and get ready to take a tour of the streets of London.
The Tower of London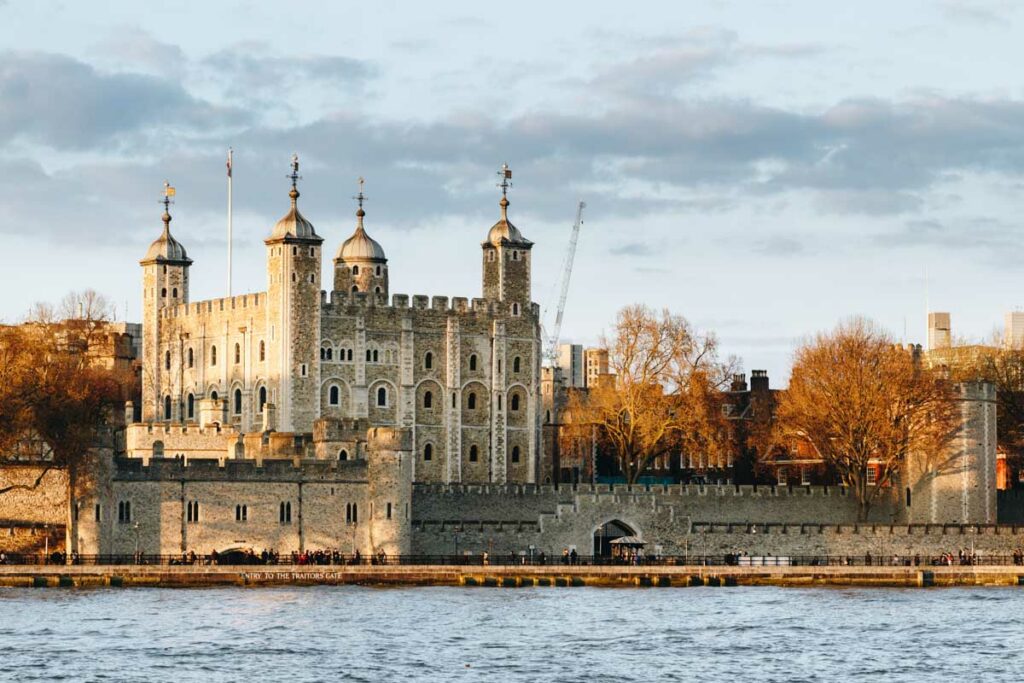 Boy, does the Tower of London have a tale or two to tell. Although it wasn't built in the Tudor times (construction began in the 11th century), the Tudors certainly stamped their mark.
Until then, the Tower of London had been a royal palace, guarding regal possessions and even housing a polar bear in the 13th century. But once the Tudors got their hands on it, the iconic castle became a terrifying site of imprisonment and execution. Look closely, and you'll spot the desperate works of graffiti by prisoners on its walls.
Several famous Tudors spent their last remaining days in the tower. Notably, the ill-fated Anne Boleyn, Catherine Howard and Lady Jane Gray, who were all executed on Tower Green here.
Nowadays, you can enter the Tower of London and explore its rich and complex history for yourself. The home of the Crown Jewels, it is also rumoured to be one of the most haunted places in the city. Why not take a twilight tour and find out for yourself?
Henry VII Chapel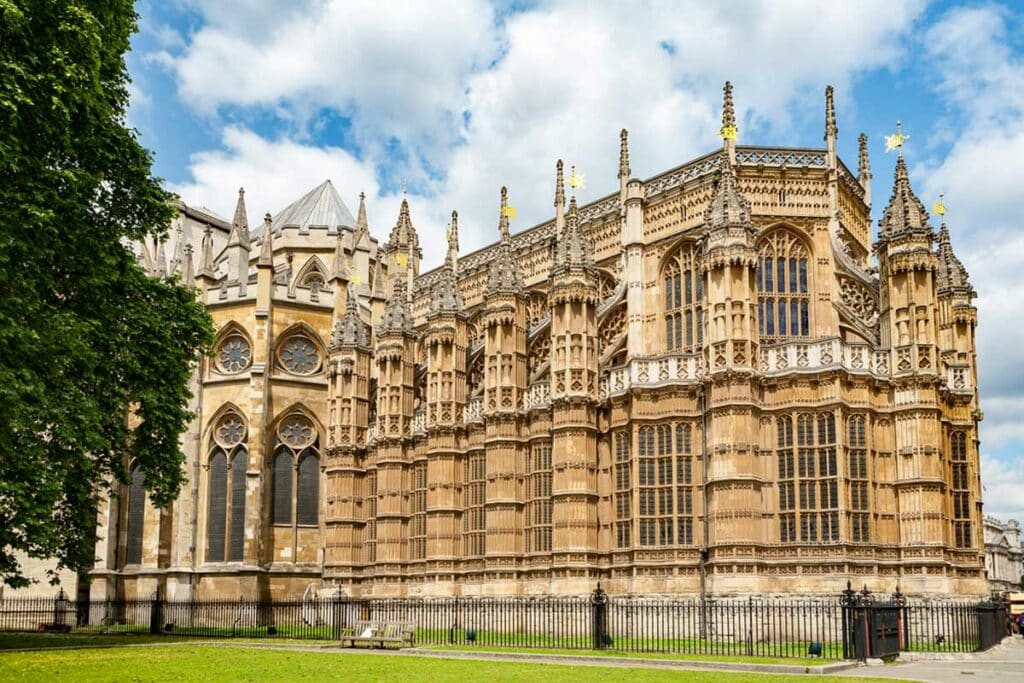 What do you do when your half-uncle is murdered, and you're King of England? Spend a hefty amount of cash on a spanking new chapel, of course.
This is exactly what King Henry VII did. Although to be fair, he also intended for it to be a homage to the Tudor Dynasty and to honour the Virgin Mary. Plus, he did an outstanding job.
Henry VII Chapel, also known as the Lady Chapel, stands in the eastern wing of the spectacular Westminster Abbey. The breathtaking chapel is considered one of England's finest examples of the Perpendicular Gothic architectural style.
Featuring elaborate decorations, including stained glass windows, spectacular ceilings and carved stonework, construction cost a staggering £14,000. Which is around £9,000,000 in today's money.
What's more, despite being intended for his half-uncle, Henry VI, the chapel became the final resting place for King Henry VII and his wife, Elizabeth of York. You can even see the sculpted bronze effigies of the couple clasping hands behind the altar.
The Henry VI Chapel is the burial place of 15 Kings and Queens and is a fantastic example of architecture in Tudor times.
Hampton Court Palace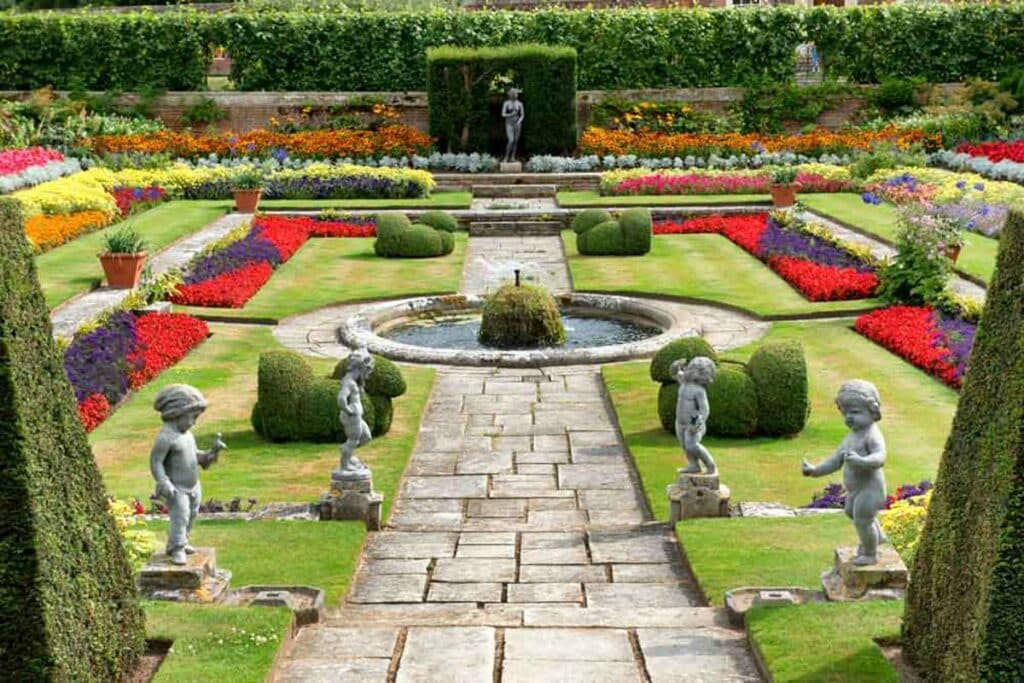 Not many buildings in London rival the architectural beauty of Hampton Court Palace. The vast and spectacular palace attracts visitors from far and wide, and it's easy to see why.
With over 60 acres of award-winning gardens and a palace jam-packed with royal rooms and art collections, Hampton Court Palace also features the intriguing Haunted Gallery, which is rumoured to be haunted by the ghost of Catherine Howard.
The palace was originally built in the early 16th century for Thomas Wolsey, a powerful cardinal and chief advisor to King Henry VIII. He envisioned a palace so spectacular he would entertain royalty from home and across Europe.
In fact, Wolsey did such a great job Henry VIII booted him out and took the palace for himself. The palace was one of King Henry VIII's much-loved residences and continued to be a favoured royal residence for the next several centuries.
Allow yourself plenty of time to explore this extraordinary palace. We guarantee you will lose yourself in its fascinating history and remarkable landscape.
Eltham Palace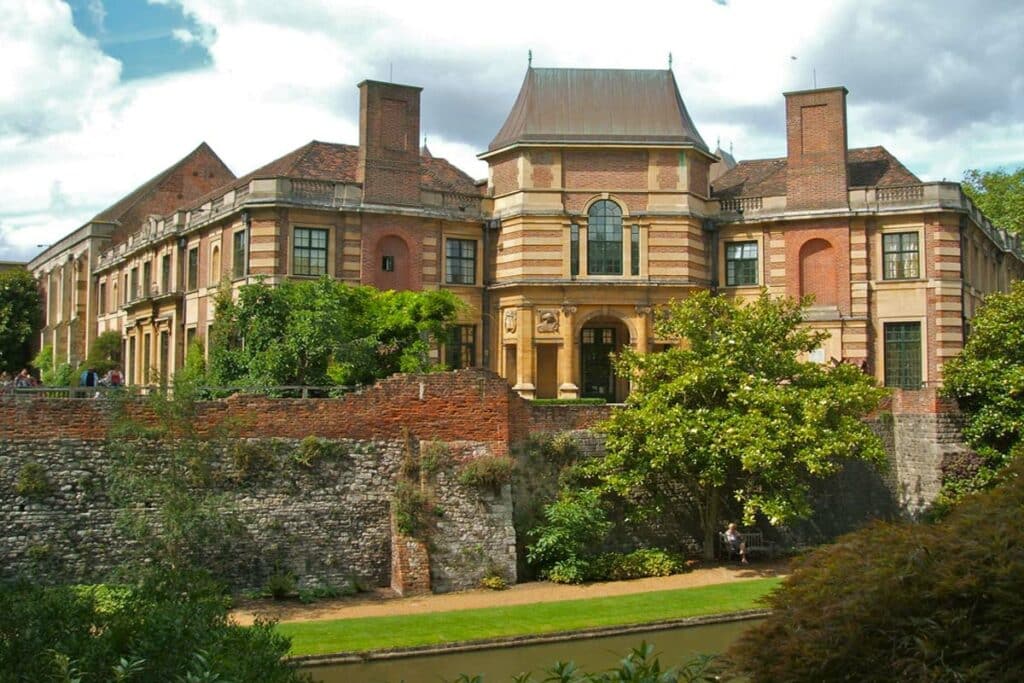 No Tudor tour is complete without seeing the spot where King Henry VIII grew up. True, Eltham Palace is a bit further afield than other Tudor buildings, but it is certainly worth the visit.
Located in the Royal Borough of Greenwich, Eltham Palace was once a medieval palace and served as a residence for several monarchs.
The ancient building features stunning gardens, a Great Hall and a series of beautifully decorated chambers, including the Chapel Royal and the King's Bedroom. Despite its grandeur, it was eventually abandoned and fell into disrepair.
During the beginning of the 20th century, the palace was restored and is now a popular visitor attraction, hosting guided tours and events throughout the year.
Sutton House
Fancy a glimpse into the history of London's East End? Sutton House in Hackney is one of the oldest surviving Tudor mansions, and it's a fascinating find.
Sir Ralph Sadleir, a close aide of Thomas Cromwell, originally owned this three-storey Tudor house in London. It was one of the few residences made from brick, a sign of wealth at the time, and was known as 'the bryk house'.
Here, you can step back in time and envision life as a wealthy Tudor. There are beautifully preserved interiors to explore, from the Tudor Kitchen to the Great Chamber and a historic courtyard. Just watch your back – this is another spooky haunt and appears in a 2007 episode of 'Most Haunted'.
Staple Inn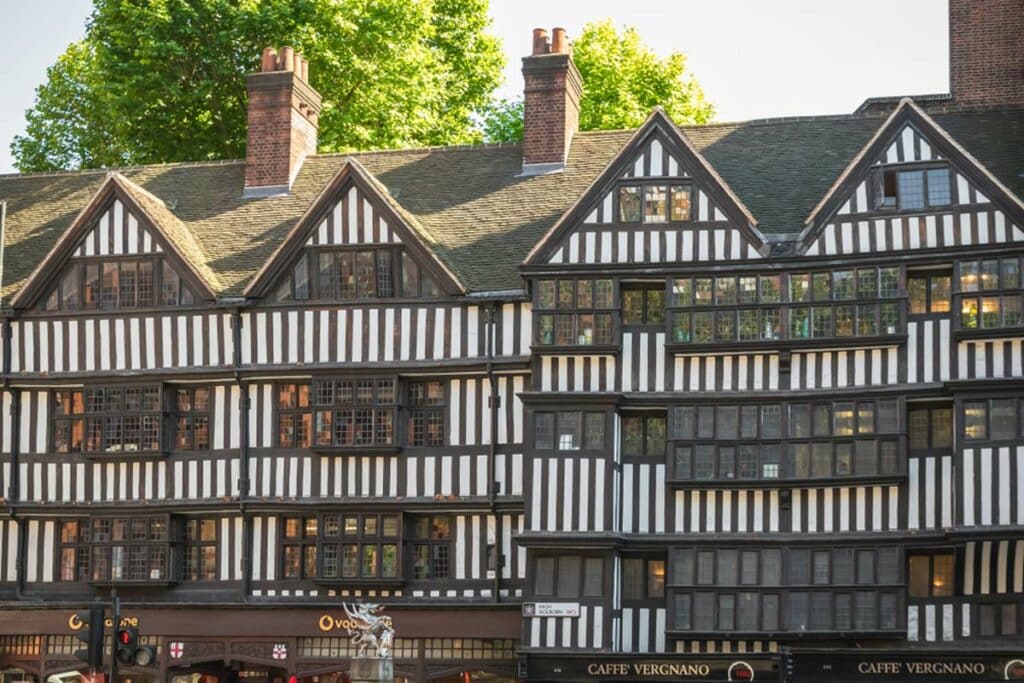 Staple Inn is a striking Grade I listed building in Holborn. It was built in the 16th century and is one of the city's few surviving examples of Tudor architecture.
Originally used to weigh wool (yes, that was actually a thing back then, thanks to Edward I's 1275 wool tax), Staple Inn is now owned by the Institute of Actuaries.
The stunning black and white façade, with its iconic Tudor-style timber frame design, stretches across several shops and restaurants. The beautiful stained glass in the Great Hall still survives to this day. Quite an impressive feat since it witnessed The Great Fire of London, the Plague and two World Wars.
St James Palace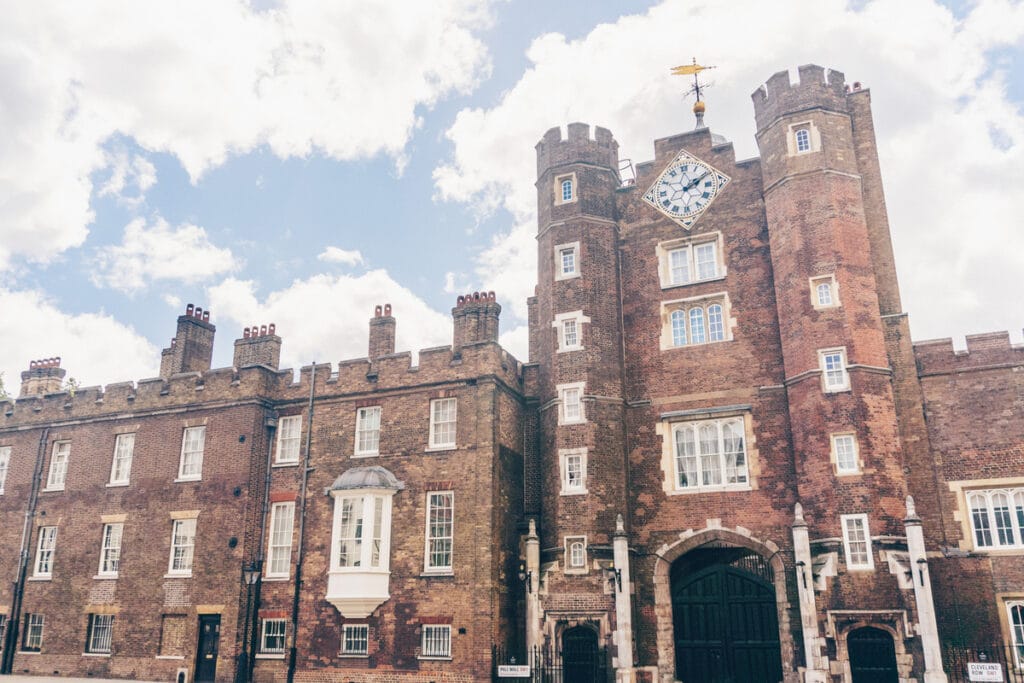 Located in the heart of London, this royal residence is often overshadowed by other royal landmarks. However, this red-brick building is a worthy stop on the Tudor trail.
Long before Buckingham Palace loomed over London, King Henry VIII ordered the construction of St James Palace. Built in 1531, the palace was a place for the king to escape the pressures of court life.
Here, he spent quality time with his second wife, Ann Boleyn (who was doomed to be sentenced for high treason and beheading).
Nowadays, St James Palace is a working palace and has been a key part of several significant moments in history. As recently as September 2022, The Accession Council formally met to proclaim King Charles III as monarch.
The building is a prime example of Tudor-style architecture. Despite a fire destroying much of the palace in the 19th century, parts of the residence still survive to this day.
One of the most iconic structures that remain is the Great Gatehouse. With its red and white stone façades, you can even see the initials H&A (Henry and Anne) carved above the doorway arches.
As it is still a working palace, unfortunately, you can't have a nose inside. But the external building is incredible, and you might spot a senior royal if you are lucky.
Fulham Palace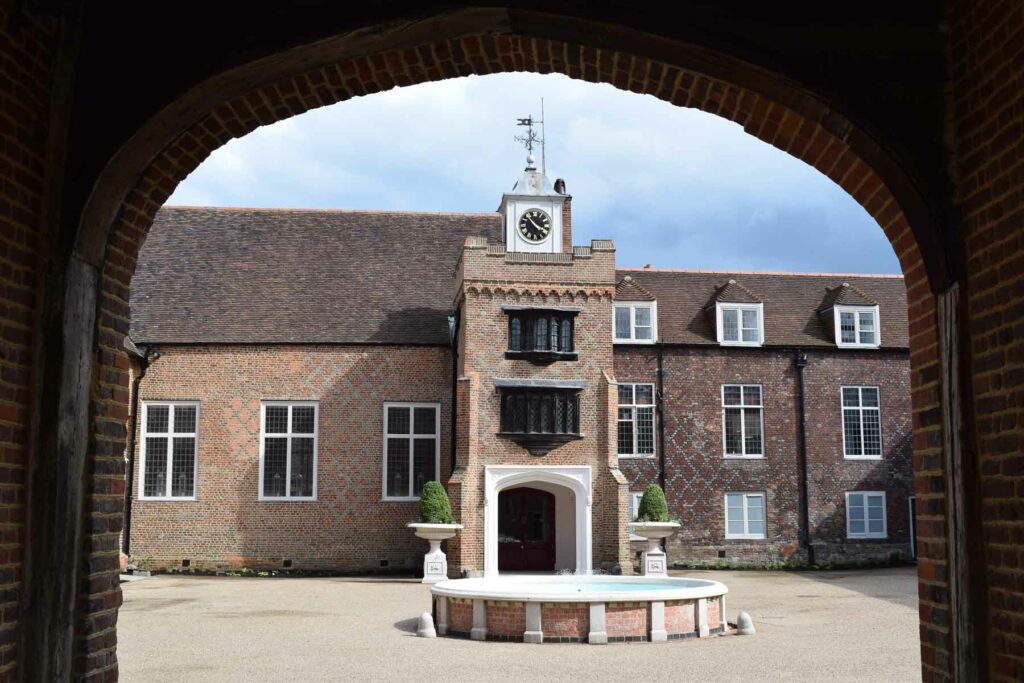 Fulham Palace is a gorgeous stately home that we can trace back an incredible 1,300 years. With bags of history, the building was a summer retreat for the bishops of London. Later it expanded to become a palace, attracting the wealthy and the royal.
With stunning historic rooms, plush gardens, Tudor courtyard and located just by the River Thames, it's easy to see why this is a popular wedding venue. Look closely, and you can still see traces of the Tudor era today.
This stunning venue has an incredible history. In fact, archaeological excavations on the 13-acre site found evidence going as far back as the Neolithic, Iron Age and Roman age.
Nowadays, Fulham Palace is home to a free museum showcasing its rich history and boasts an action-packed calendar of events.
Map of Tudor London