Oriole is Farringdon's secret cocktail gem. Planning a visit? Here's what you need to know before you go.
Oriole has fast become one of my favourite cocktail bars in Farringdon. Scrap that, it's one of my favourite drinking spots in London.
London has a lot of cocktail bars – we all know that. So much so that it's easy to believe it's difficult for individual bars to stand out.
Cocktails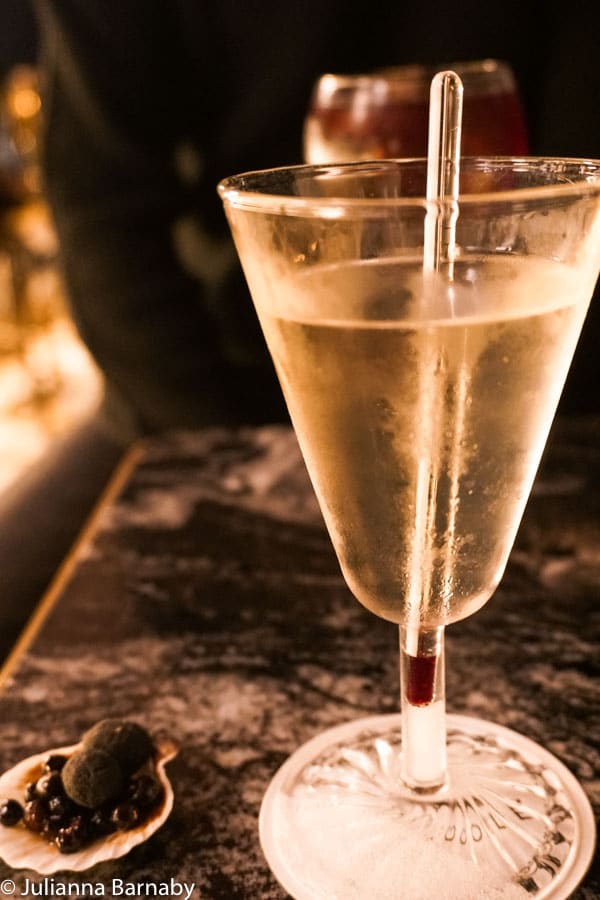 In a city full of speakeasy bars and overpriced cocktails – standing out isn't as difficult as you'd think. Serve nothing but the best cocktails in a welcoming environment and you're already doing a better job than 90% of the competition.
Even so, Oriole bar stands head and shoulders above the rest.
The cocktails alone are enough to turn your head – neatly presented in a tome of knowledge, skill and expertise, each flick of the page is a promise of a venture to a different part of the world – to flavours unknown, in search of something deliciously different.
Innovation is all very well and good, but it's nothing without execution. Safe to say that Oriole excels in turning its imaginative libations into a series of rather drinkable cocktails.
Take the Blackrock Martini – Islay Gin, Bruichladdich whisky, charred juniper infusion and peated noilly prat, which somehow managed to be both peaty and light – slipping down far too easily to resist another.
The Chateau de Saumur was another standout drink – a buttery smooth concoction of Hennessy, cacao butter spirit, escubac, absinth and Veuve Clicquot – the glass dusted with icing sugar and finished with a fleur de lys for final effect.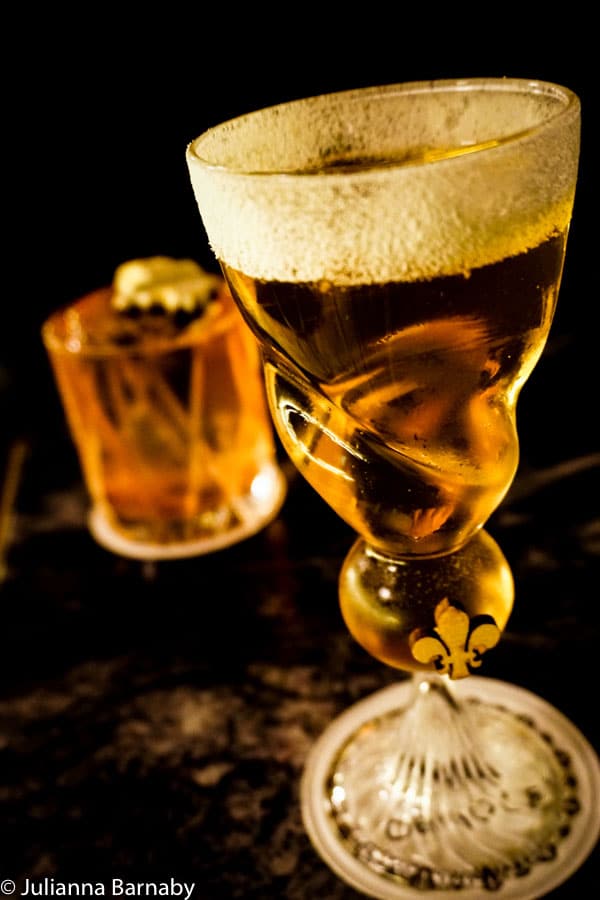 It tasted sublime – a word I am bashful of using for fear of coming across all doe-eyed schoolgirl – but in truth, doe-eyed is probably an accurate description for the way that I looked at that drink – particularly once I'd taken a sip of it (and then quite a few more in quick succession).
J's cocktails were just as weird weird but good. It was all we could do to exercise restraint and not order every item on the menu. Sure, I'd have ended up destitute but you know.. You win some, you lose some.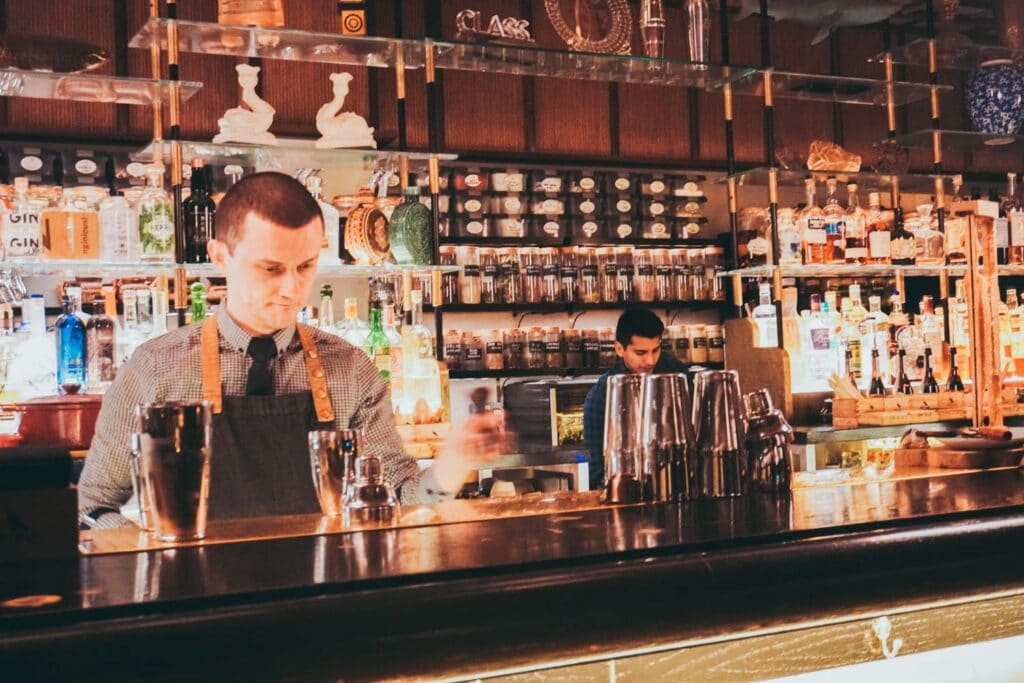 Those of you with your ear close to the cocktail-whispering ground will know that Oriole is the younger (some might say prettier) sister bar of the much-acclaimed Nightjar in Shoreditch.
I know that what I am about to say is sacrilege but IMHO, Oriole blows Nightjar out of the water. It's more spacious and isn't smack-bang in the middle of hipsterville. And that's before you even take the sumptuous decor into account.
Atmosphere
Oriole is a speakeasy in the sense that you have to ferret your way down some stairs to get to it – but there the comparison ends.
Where speakeasies are traditionally dimly lit and full of hidden nooks for you to secret yourself within, Oriole is all about the golden hues, warm light and open space.
At a time when we are nearing speakeasy saturation point (it's completely our own fault, we do love them so), Oriole feels like a breath of fresh air.
Live Music at Oriole London
There's live music every night (two 45 minute sets, excepting Friday and Saturday when it's three) – you do need to pay a cover charge Wednesday to Saturday after 8 or 9pm depending on the day.
Plus it does get busy, so if you're planning to go on a Friday or Saturday, it's worth booking ahead just to be sure (you'd think that with so many damned cocktail bars we'd all have the decency to disperse to different ones so we can do away with all this drinks booking bull once and for all… apparently no such luck).
Booking gripes or no, Oriole is certainly worth the effort. It's a chic hideaway underneath Smithfield Market that many still don't know exists – plus you get extra smug Londoner points for the fact that you do.

Oriole Bar London – Practical Information + Map
Address: Oriole, East Poultry Avenue, Smithfield Markets, London EC1A 9LH
Telephone: 020 3457 8099
Live music is free Sunday to Tuesday, £5 on Wednesday and Thursday, £8 on Friday and Saturday.
Looking for More Farringdon Drinking Guides?
Check these out…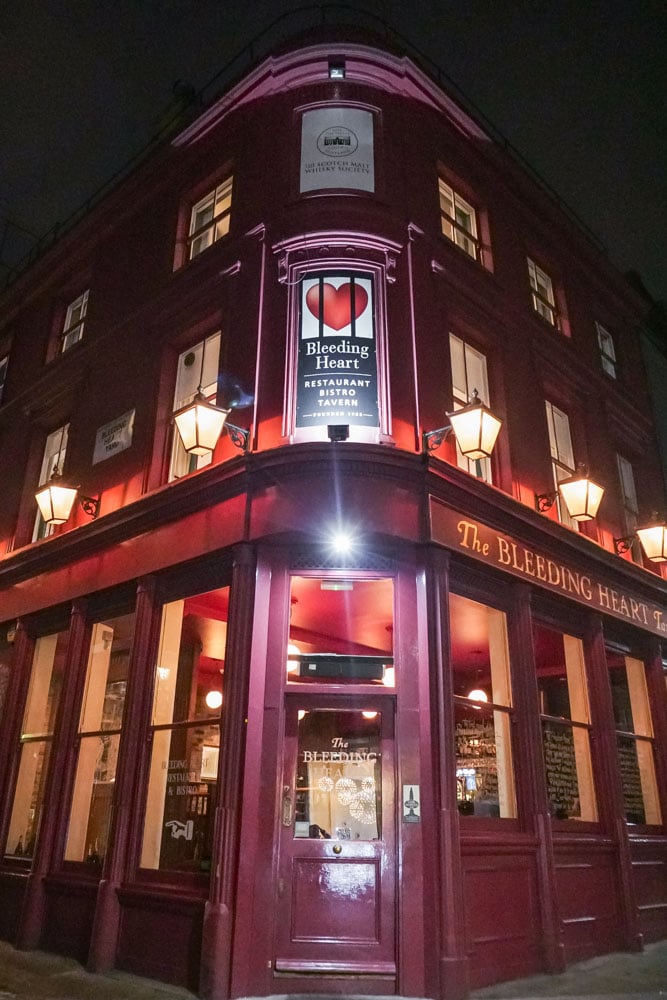 Best Pubs in Farringdon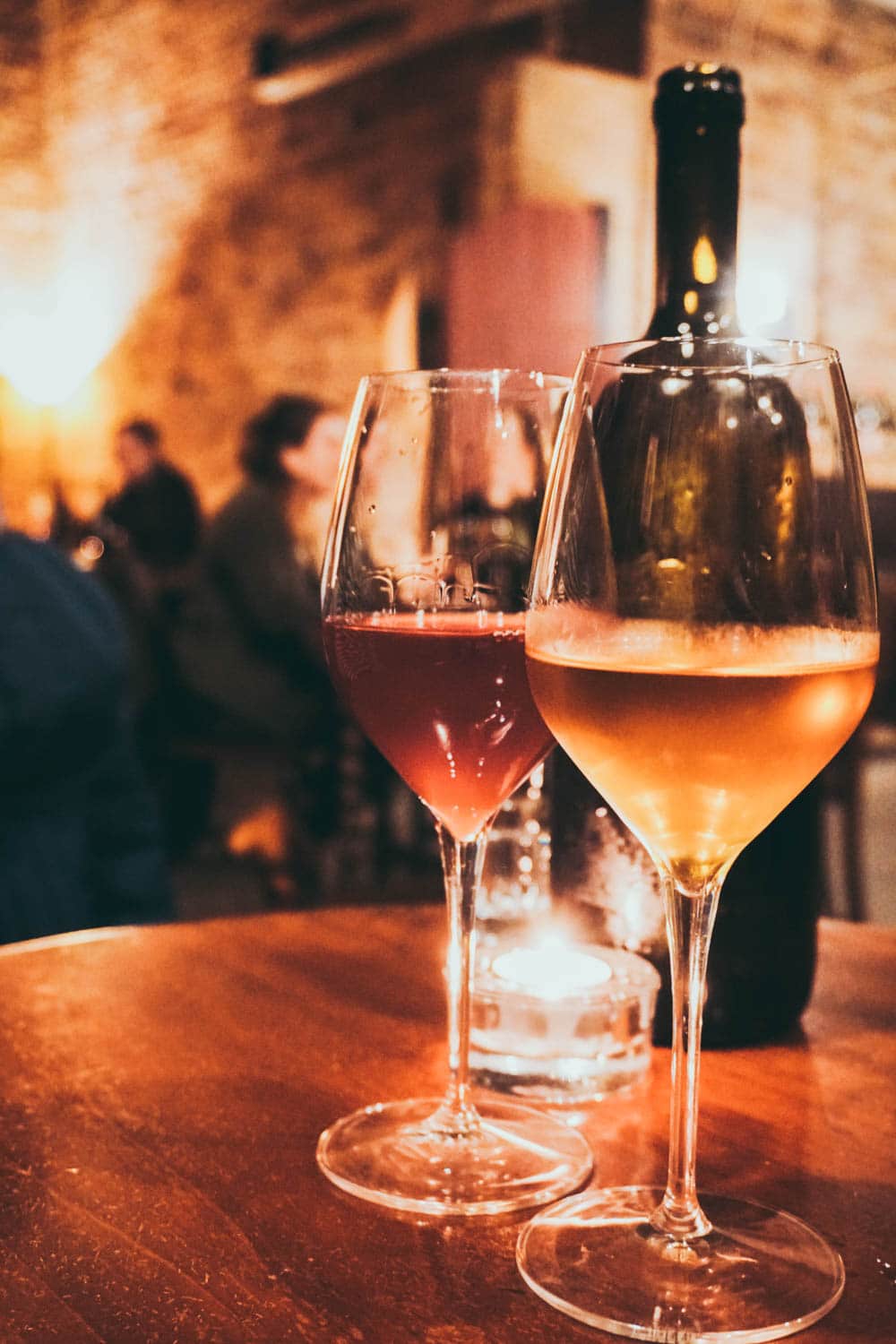 Best Bars in Farringdon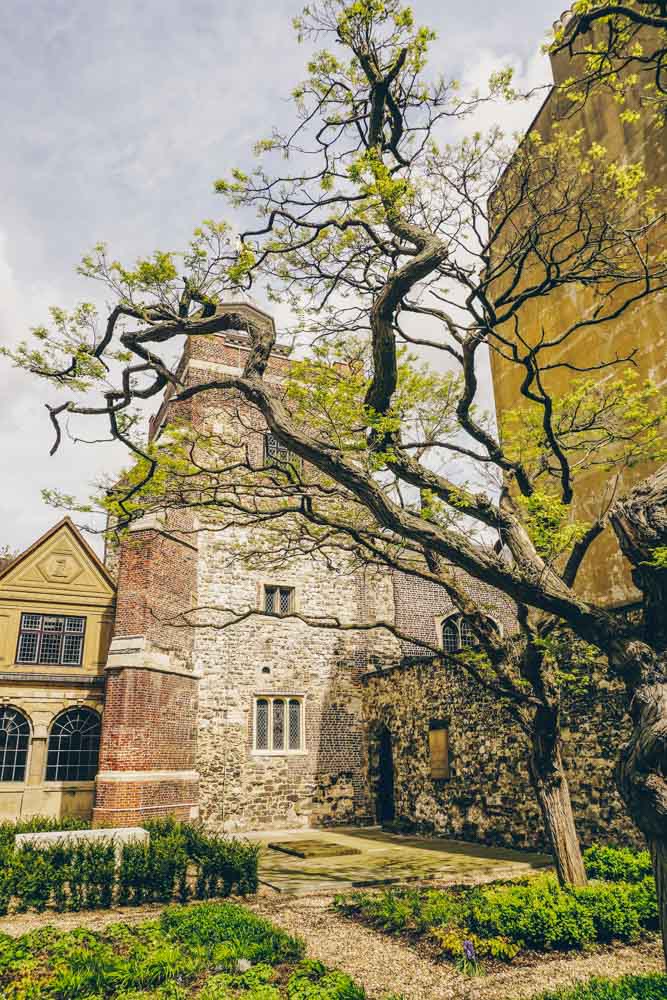 Farringdon Area Guide