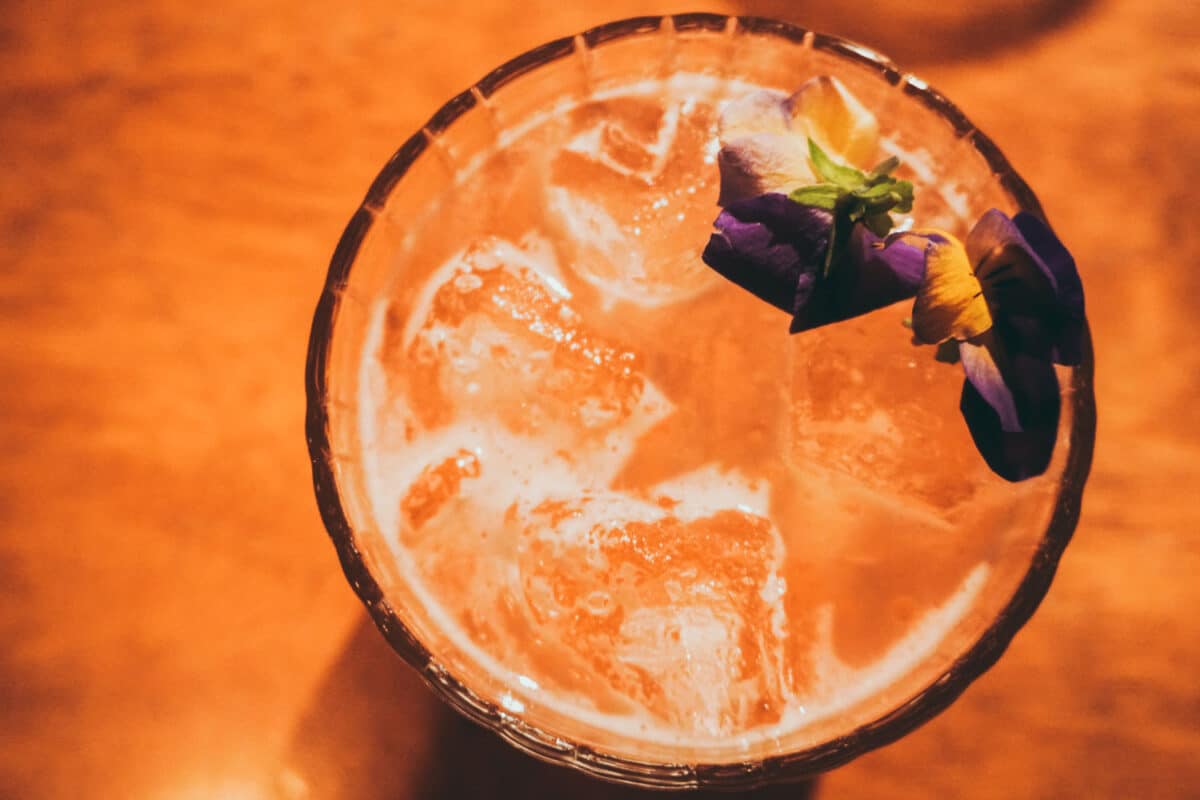 Looking for the best Shoreditch bars for decadent cocktail-fuelled nights in quirky London spots? Here's where to start.
Gather round, I'm about to let you in on a little secret.
The bars in Shoreditch are some of the best in this little town called London that I call my home.
OK, maybe that wasn't such a big secret after all.
Pretty much everyone knows that drinking cocktails (as well as hunting out cool street art) is one of the best things to do in Shoreditch as long as you play your cards right and, most importantly, go the the right bars.
Question is, which bars are the right bars?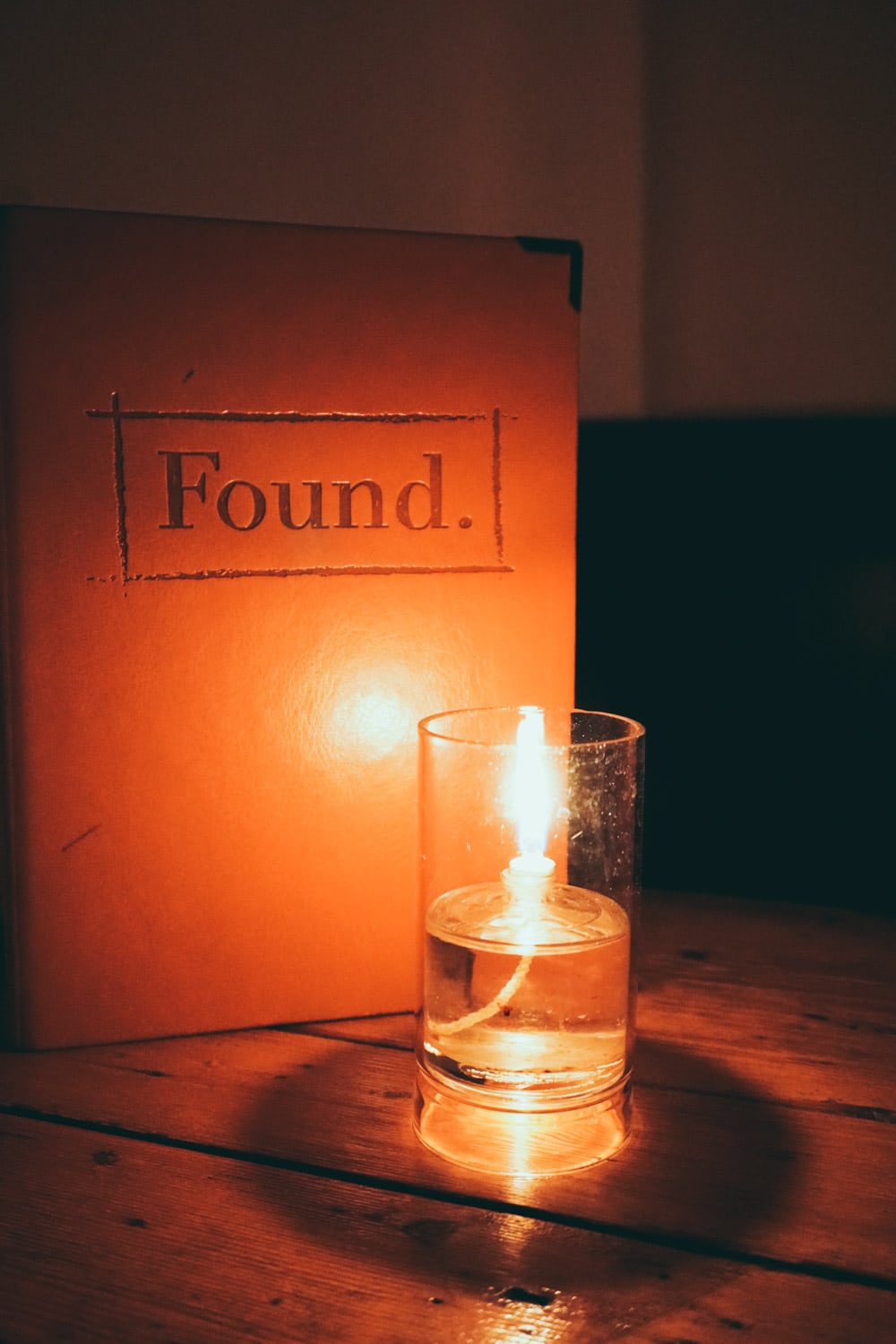 In these days when quirky is the new cool, particularly in East London, you can barely take a stride without some fantastically-decorated bar in Shoreditch popping out at you, hoping to lure your money into its coffers.
Truth is, some of those bars are great, but some of them are truly awful. Specifically the ones that serve you a drink that is mostly ice, with a measly serving of alcohol and a whole load of sugary grossness instead.
Now I don't know about you, but I have zero time for bars that serve bad drinks. A disappointing cocktail is like opening a particularly promising-looking pressie under the Christmas tree and finding a mouldy piece of bread there instead.
Moral of the story? Avoid the disappointment and head to one of these Shoreditch bars instead. You're welcome.
The Best Bars in Shoreditch: At a Glance
Found
In the spirit of all cool bars in Shoreditch, Found takes a little finding. A discreetly marked doorway is the only sign that yes, you're in the right place. Once you find it, descend the steep stairs into what is about to become one of your new favourite drinking dens.
Headed up by the gregarious and very skilled Oskar, Found is a mix of friendly local and stylish speakeasy. Think low lighting, pared back decor and lots or cosy nooks that are pretty much perfect for date nights and quiet tete a tetes.
Nice as the decor is, it's a poor bar indeed where the drinks aren't the real star of the show. Luckily for all of us, Found is a bar that knows its way around an alcohol cupboard (theirs, proudly on show should give you a hint of what is to come) and isn't afraid to show it.
The menu is filled with innovative concoctions and uses a whole gamut of flavours. The only difficulty? Choosing which to have first, then second, then third… In fact, the toughest decision is knowing you've had enough and it's time to toddle on home.
Feeling adventurous? Opt for the pleasantly punchy Heaven and Hell (cachaca, framboise, jalapeno agave, lime and raspberry) – it has a kick in the sip and a sting in its tail, nicely but not overwhelmingly spicy.
Delicious.
Read More: Found Bar Review – Brilliant Cocktails, Zero Pretension
Happiness Forgets
Happiness Forgets. This tiny little bar on Hoxton Square has a rather big reputation.
The result? It's notoriously tough to get a spot at the bar never mind a seat unless you are a) ridiculously lucky b) get there the moment it opens c) beg your way onto a table with a few empty spaces so that you and your sis can enjoy a few cocktails.
You probably guessed that I opted for c) on my last visit (thanks to the kind gents who let us gatecrash their bro-union, I'm grateful).
However you go about nabbing a space, I'd highly recommend that you give it your very best shot because the cocktails here are definitely worth the effort.
Yes, it's small, yes it's packed, no the service isn't the fastest (kudos to the waitress for navigating her way around the crowds without spilling a drop – that takes skill) but you won't care about any of that. Because the cocktails are that good.
The cocktail menu itself is relatively restricted. I counted 12 on my last visit: though there is a note to say that their liquor cabinet is large and they can probably rustle up your favourite if you have your heart set on it.
Where's the fun in that when there are intriguing tipples like Spruce & Root (gin, sherry, beetroot eau de vie, gentian and pine cordial) or the Underdog (cacacha, chestnut, Americano rosa, passion fruit and lime) to tempt you instead?
Read More: Happiness Forgets Review: No Frills, Just Great Cocktails
Ever After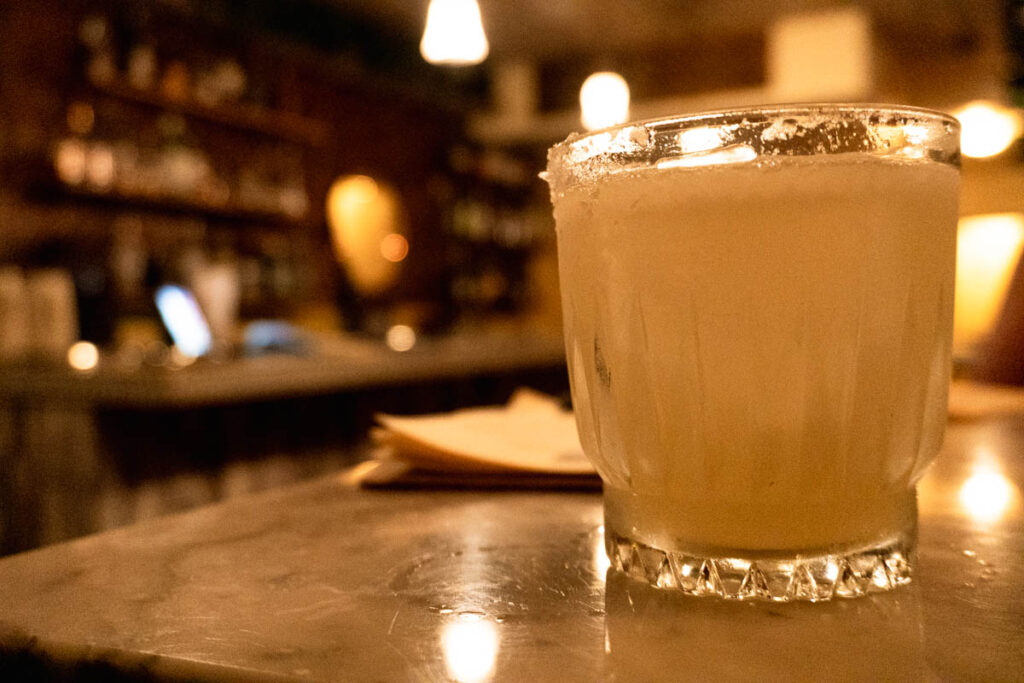 New for 2020, Ever After is the even more laid-back little sister of Happiness Forgets. Perched in a small space with a cool terrace, Ali Burgess has once again created one of Shoreditch's coolest bars and hangouts.
Unlike Happiness Forgets, Ever After is open during the day AND they serve food (take it from me, it's delicious).
Want to try something a little different. Go for the Sherry Cobbler, a delicious milk punch that ticks all the boxes.
Take a peek at my Youtube review of Ever After – complete with a few words from Ali Burgess on starting one of the newest Shoreditch bars!
Old Street Records
A great Shoreditch bar with a happy hour? That's Old Street Records.
Most of the time happy hours are too good to be true – because the bars that run them serve crappy cocktails in the first place.
Not so with Old Street Records. I've plumbed the depths of their extensive cocktail menu both in happy hour and out and come up trumps every single time. Great cocktails for happy hour… Praise be, it's a miracle.
2 for 1 cocktails between 5 and 8pm every day.
That's the good news. What's the bad? Getting served during happy hour can feel like a marathon, one where the end feels tantalizingly close… until the person ahead of you orders 10 cocktails, each in sets of two, leaving you 20 cocktails away from getting your hands on a much wanted beverage (#truestory).
There was always going to be a catch right? And really, who cares – the music is great, the atmosphere buzzing and the mixologists (when you do get to the front of the bar) speedy. Probably not one for a cosy date, but perfect for a gossipy catch up with a group of friends.
Read More: The Best Pubs in Shoreditch
Callooh Callay
I'd heard about Callooh Callay long before I finally got my ass into gear to go and drink there. A bar, named after a line in Alice in Wonderland, serving all kind of weird and wacky drinks?
It was always going to be a winner.
Callooh Callay was one of the first decent cocktail bars in Shoreditch when it opened in 2008 and it's still flying that flag loud and proud over a decade later.
I'll freely admit that I love a design-based gimmick or two – it was a very clever person who decided to include a Narnia-esque wardrobe door as the portal between Callooh Callay's front bar, back bar and the rather secretive Jubjub Bar.
Access to the latter is members only. Membership doesn't cost anything but a love of cocktails, presumably demonstrated though the imbibement of several in Callooh Callay itself.
Even if you don't manage to wing your way into the members area, Callooh Callay is a brilliant spot to indulge your taste for a cocktail or two.
Read More: Callooh Callay Review: Alice in Wonderland Meets Shoreditch
TT Liquor
Things are never quite what they seem. I have to admit that I was totally confused the first time I went into TT Liquor. Every other bar in Shoreditch we'd been in that night had been hopping, and this one was empty. In fact, it looked more like a shop than a bar.
That's when the doubt crept in. Was I even in the right place? Had I totally got things wrong? Did I even like cocktails?
Luckily, a discreet nod from the staff sorted things out before I descended into a spiral of questions that would inevitably lead to that one unanswerable "Why are we even here".
Turns out the front IS a liquor store while the cocktail bar is down in the cellar (you can use the force to find it, or you can just ask to be pointed in the right direction).
I was soothed from my near hysterical state by a good read of the cocktail menu. There was the rather tongue-in-cheek "Do You Even Shoreditch" – I'm guessing it's so named for the avocado included on the list of ingredients.
The Article Fifty (rum, amaretto, cafe, cocoa, hazelnut and espresso) touched on an ever-sore spot, that was too difficult to overcome, tempting as it looked. So I plumped for the Beagle, which was so good I make a point of having it every time I go.
Oh, and if you do fancy yourself a dab hand at making cocktails instead of just drinking them, the upstairs liquor store will sort you right out.
The Cocktail Trading Co
The Cocktail Trading Co is all those things that so many bars in Shoreditch aspire to be. Effortlessly cool, always busy but not so busy that you can't find somewhere to perch and dishing out totally bizarre cocktails that actually work.
I first came across The Cocktail Trading Co by complete accident on a gossipy night out with the girls, but it's established itself as a firm favourite in my little black book of good places to drink.
What's so special? Well, for starters, this is one hella quirky bar in Shoreditch – perhaps not looks wise but certainly when it comes to the cocktails.
Where else would you get your cocktail served in a bottle enclosed in an airmail envelope with the instructions "post to oneself, enjoying on arrival"?
How about served in a food carton topped with a layer of crispy noodles (which incidentally, make for the perfect bar snack once you've finished slurping down your drink). It sounds gimmicky and it would be… were the cocktails not so very, very good.
Bull in a China Shop
The massive Instagram whore in me was all like "oh this is the place with the cool art inside" when I first visited Bull in a China Shop. See what I mean.
So distracted was I by the quirky decor that I almost couldn't focus on the cocktail menu. But I did, because I'm a true professional.
Two things immediately sprung out. 1) These are people who know their way around the world's best whiskies and 2) I love whisky and I wanted everything.
Turns out that I was right: the bar bills itself as a specialist whisky bar (it's also a contemporary Asian restaurant but you're more than welcome to go in and soak up the booze without eating if you so wish).
Cocktails make innovative use of different whiskies, from the peaty flavours of Islay drams to the richer, smoother taste of Nikka.
That said, if you don't like whisky, there are actually a lot of cocktails for you to choose from too. Cocktails for everyone. But whisky lovers first.
Big Chill Brick Lane
The Big Chill Brick Lane has been serving punters with drinks for well over a decade. Laid back with a capital L, it's kind of a bar, watering hole and hangout all rolled into one.
Unlike the other places to drink in Shoreditch on this list, the Big Chill is not a cocktail bar, it's just a nice place to hang out and shoot the breeze with your mates.
Large and comfy sofas, table football, craft beers, DJs Thursday – Saturday and decent food – the Big Chill is a sturdy anchor in Shoreditch's sometimes tiny bit too pretentious drinking scene.

The Book Club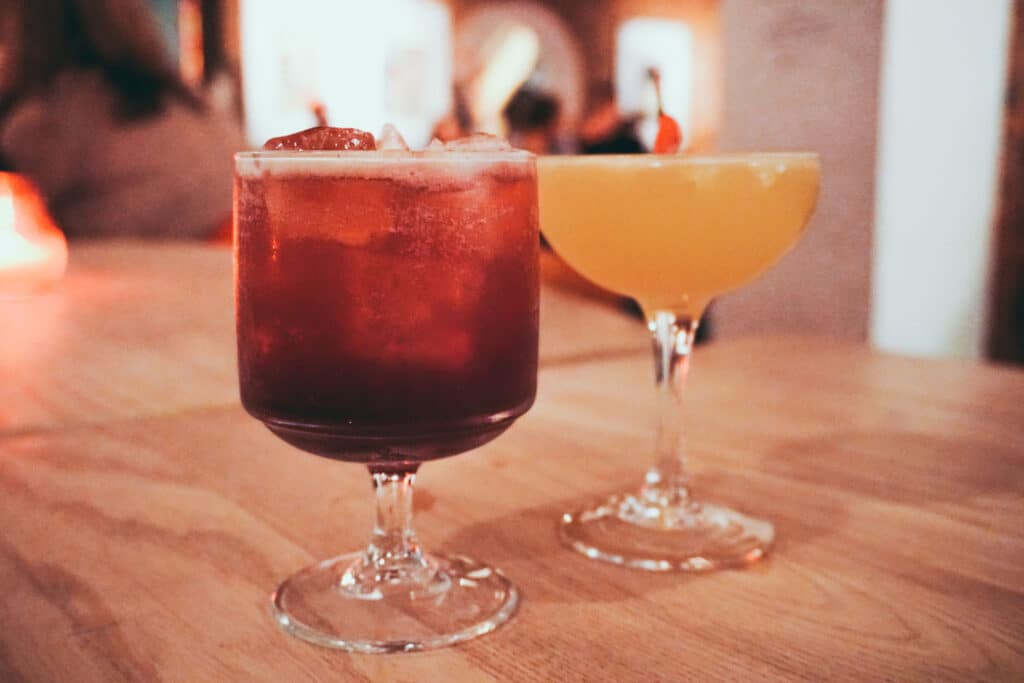 A cafe and brunch spot that morphs into a bar and then happens to turn into a rowdy club at night, The Book Club is all kinds of things to all kinds of people.
It's the kind of Shoreditch bar that, like a chameleon, changes its atmosphere and vibe as the clock ticks on from afternoon to night.
The cocktails are good enough – fun drinks that will ease you into the evening and down to the basement bar party like a comfy pair of shoes. Though I'd say that if you're looking for something out of this world, you're better off going to Found across the road.
Instead, The Book Club excels at what it's always excelled at – fun nights out in Shoreditch with good drinks and an easygoing vibe.
Flight Club
Is Flight Club in Shoreditch? If it is, it's hanging in there by a thread – but I wanted to include it anyway because which other Prohibition-styled bar in Shoreditch could you quaff your drink and play a rowdy round of darts at the same time? Exactly.
Questionable location aside, Flight Club is loud, boisterous and unashamedly so. Quiet date night it is not, boozy knees up with a healthy dose of competition it is (it's all friendly until the darts come out – that's the moment everyone really shows their true colours).
Beach Blanket Babylon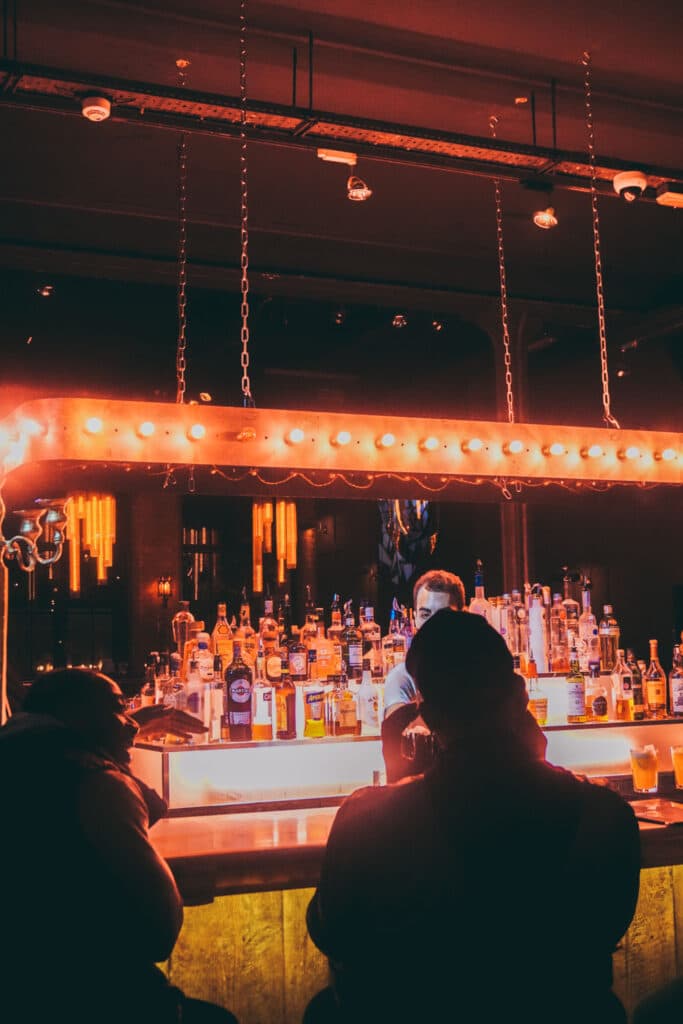 Beach Blanket Babylon describes itself as "a lifestyle, a club for the discerning without requiring a membership". OK then. Just go with it for now.
Dodgy descriptions aside, it actually is a lot of fun – with neon signs, Instagrammable decor and a jam-packed dance floor in a sprawling location near Shoreditch High Street station.
Now, at the beginning I started with a strongly-worded diatribe about bars that don't serve good cocktails. If I'm honest, the ones I've had at Beach Blanket Babylon have been mediocre at best. But it's not really a cocktail bar, more of an all-night venue, so I can forgive them. Just.
Nightjar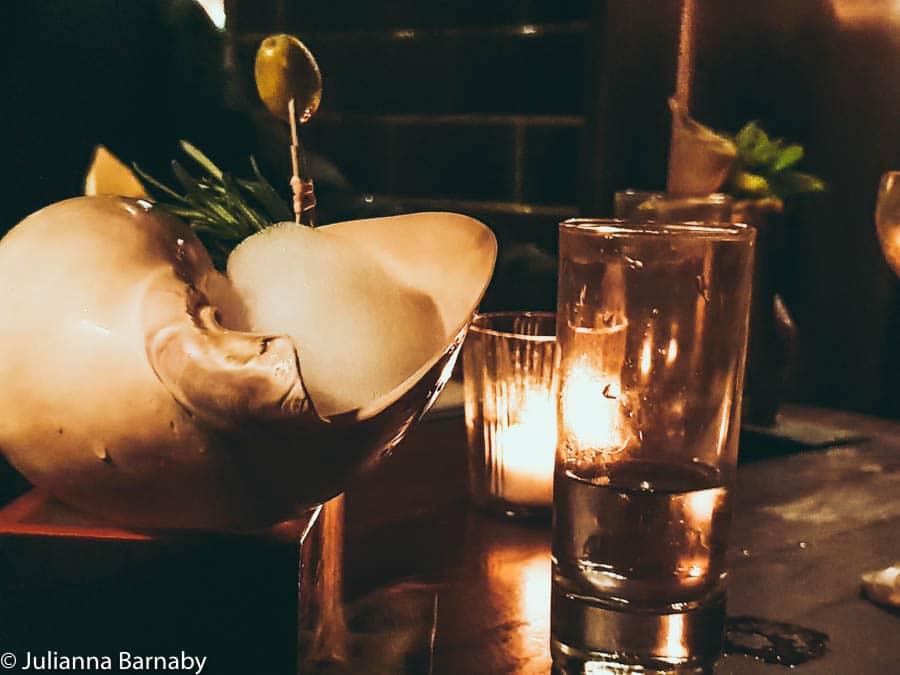 Nightjar is renowned not only for being one of the best cocktail bars in Shoreditch but also one of the best cocktail bars in the city.
So why is it so low on this list? Erm. Simply because for a long while, I wasn't able to get in due to the fact that I'm generally too forgetful to make table reservations in advance.
But I finally made it! One day I got my shizz together, booked a week in advance and made my way to cocktail nirvana.
Overall verdict? The cocktails are great but it's a bit cramped.
I'll let you in on a secret though, Nightjar has a sister bar called Oriole in Farringdon and it's awesome. Plus you can get in without reservations. Read more in my Farringdon and Clerkenwell bar guide. You can thank me later.
There we are, my go-to list of the top bars in Shoreditch, London. Any suggestions, shout up in the comments or drop me an email. Always open to hearing more suggestions.

Want to know more? Read my full review of Nightjar Shoreditch
Shoreditch Bars Map
A handy map of Shoreditch's best bars that may or may not be used for the purposes of creating a Shoreditch bar crawl.
Looking for More Shoreditch Guides?
Check these out…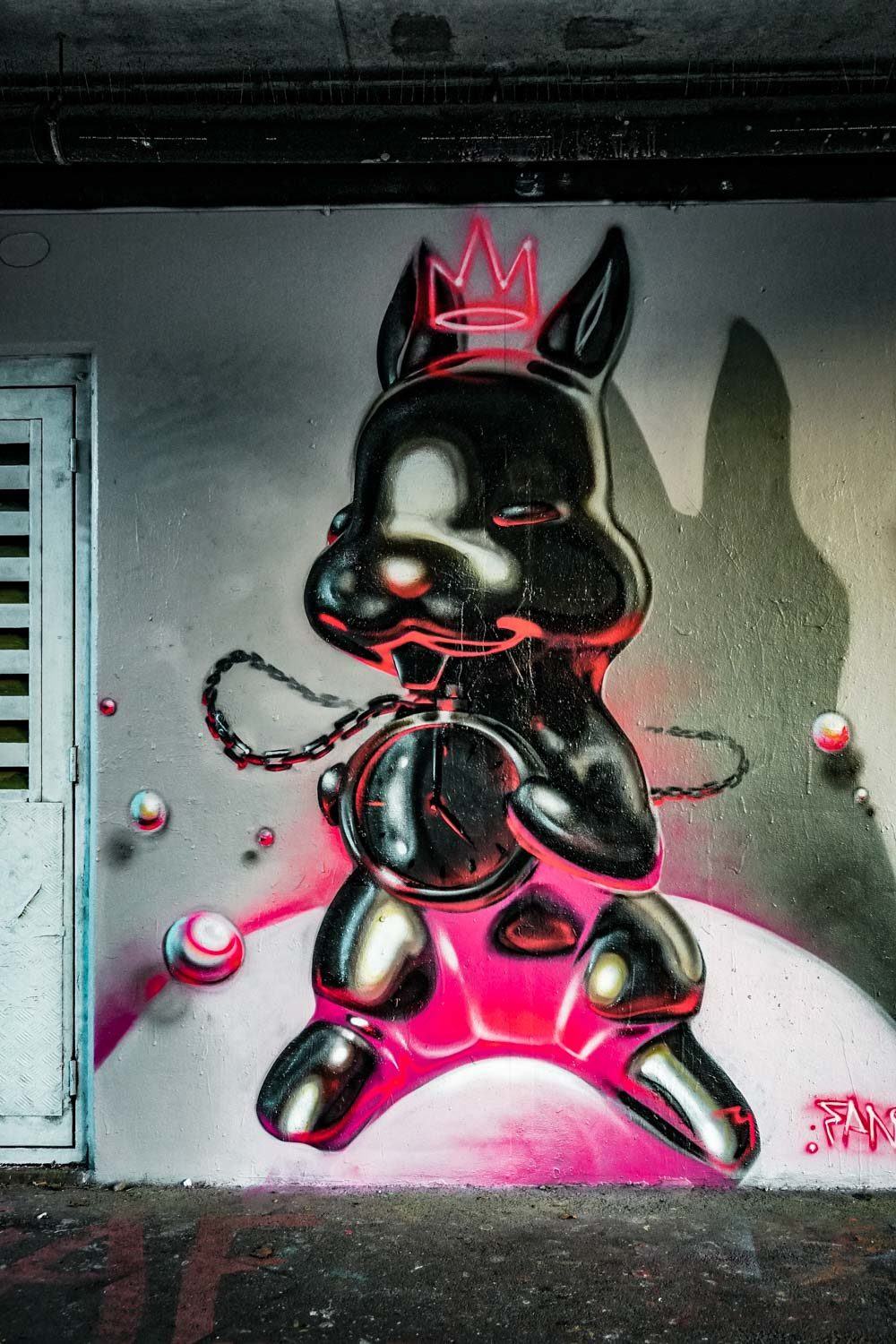 Shoreditch Street Art Guide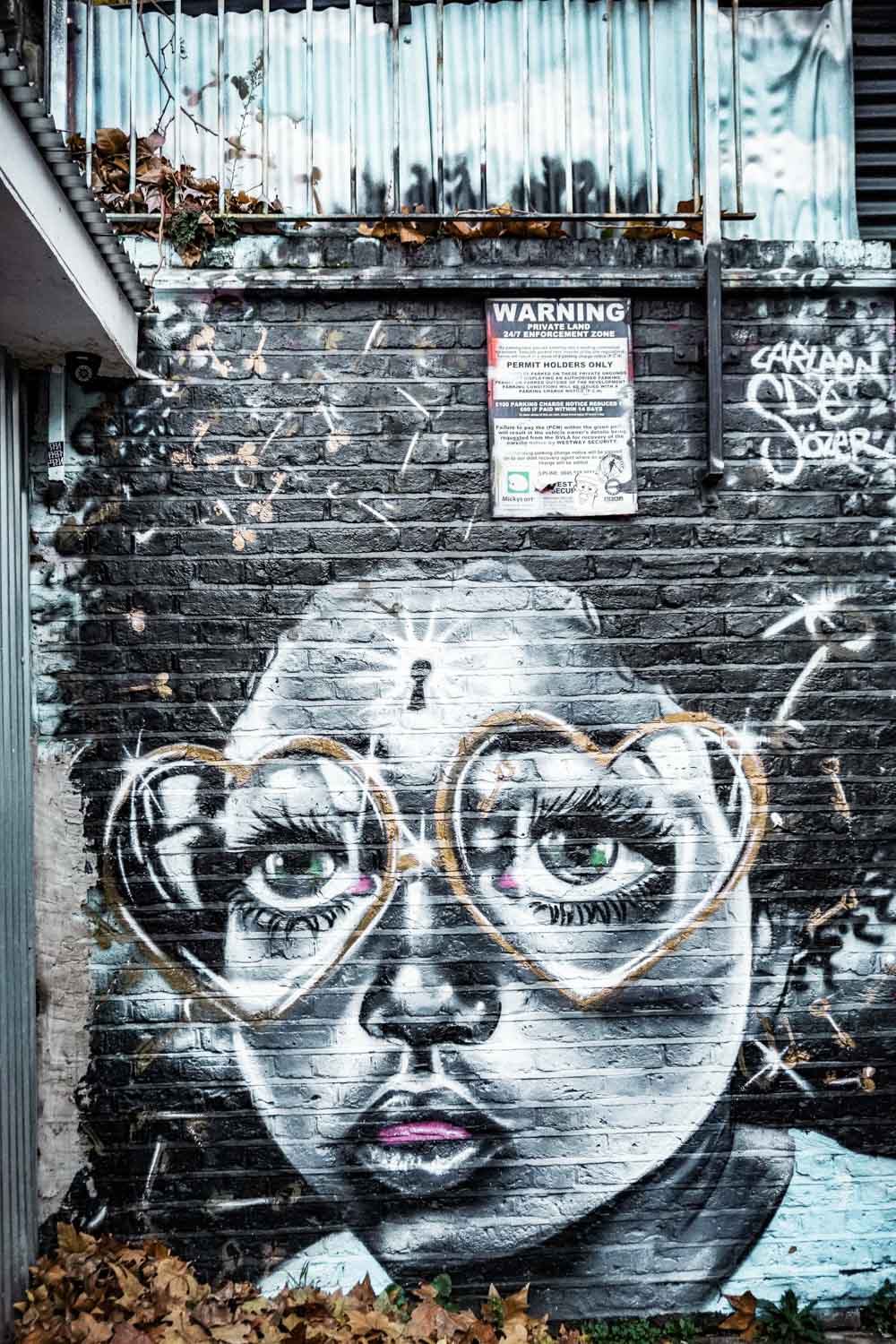 Cool Things to do in Shoreditch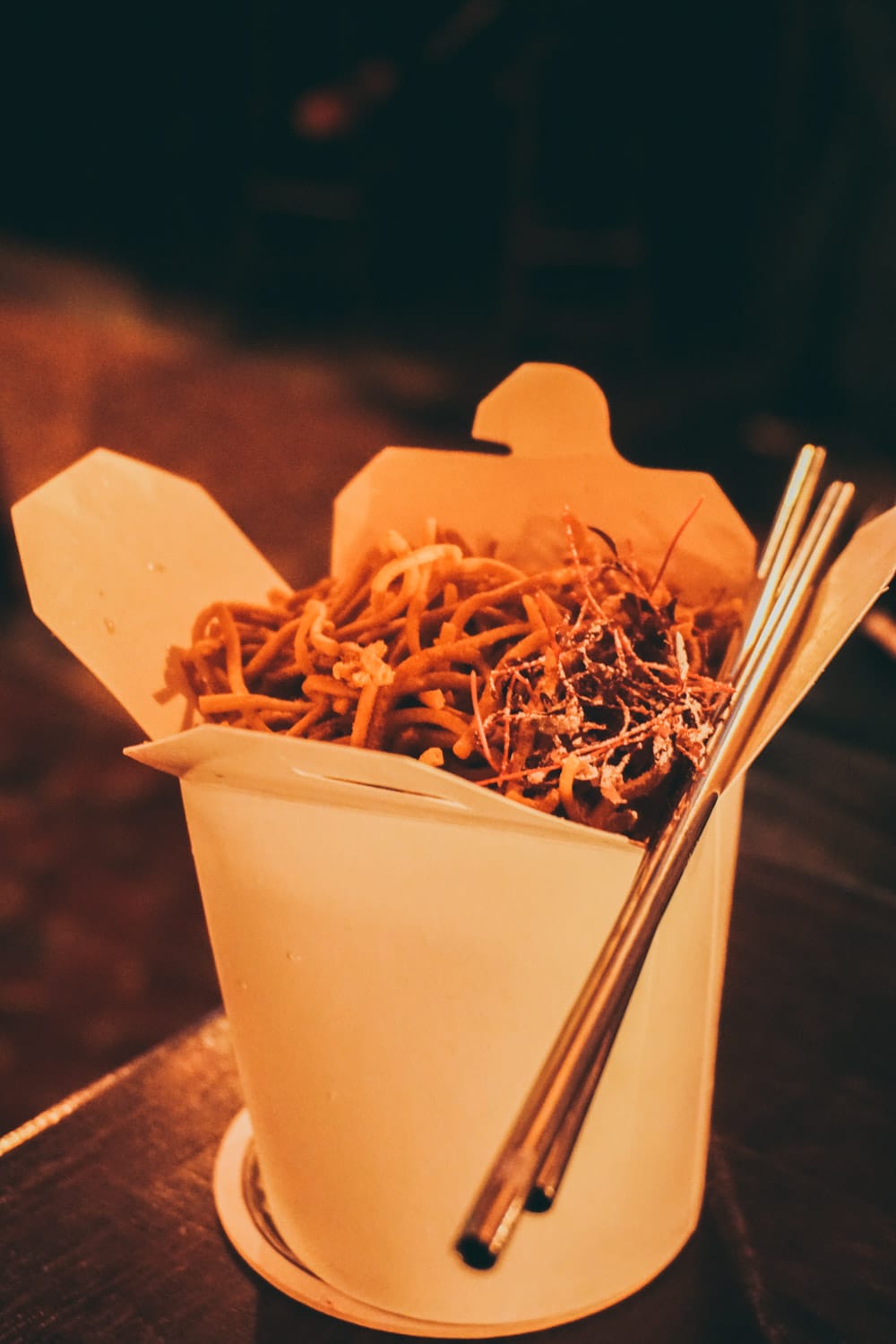 Shoreditch Area Guide