Croydon is a surprising treasure trove of discoveries. Packed with some of the city's coolest spots and brilliant things to do. These are the spots you shouldn't miss.
With its rich history and the vibrant community spirit still rampant throughout the borough today, there are plenty of fun things to do in Croydon.
From cool bars, star-studded haunts, and weird museums, Croydon is an overlooked part of the capital that deserves a whole lotta love.
Ready to explore?
Things to do in Croydon
Find the Peep Show Filming Locations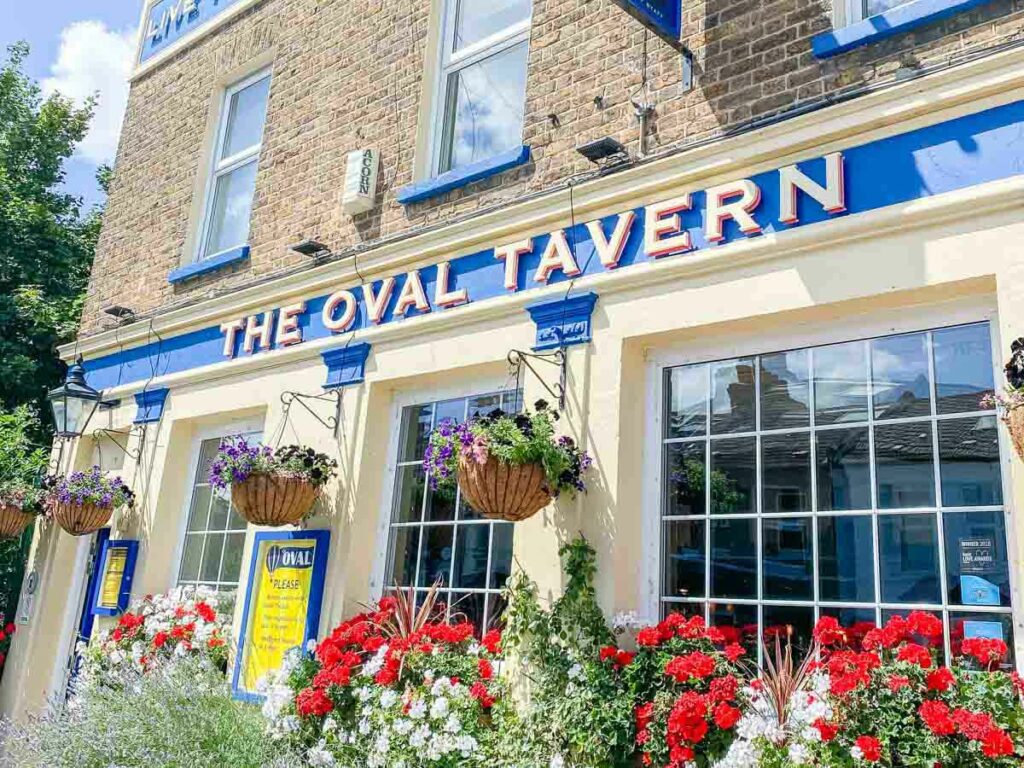 In what might be one of the most relatable shows about Londoners of all time, you can head into Croydon to scope out all the locations Mark and Jez visited in the first 2 seasons of Peep Show.
Visit Zodiac Court to find the pair's flat, then along to Canterbury House (the original, where Mark met Sophie), and finally venture into the centre of Croydon to find Loop Bar and its infamous pool table.
Hunt Out Croydon's Cool Street Art Pieces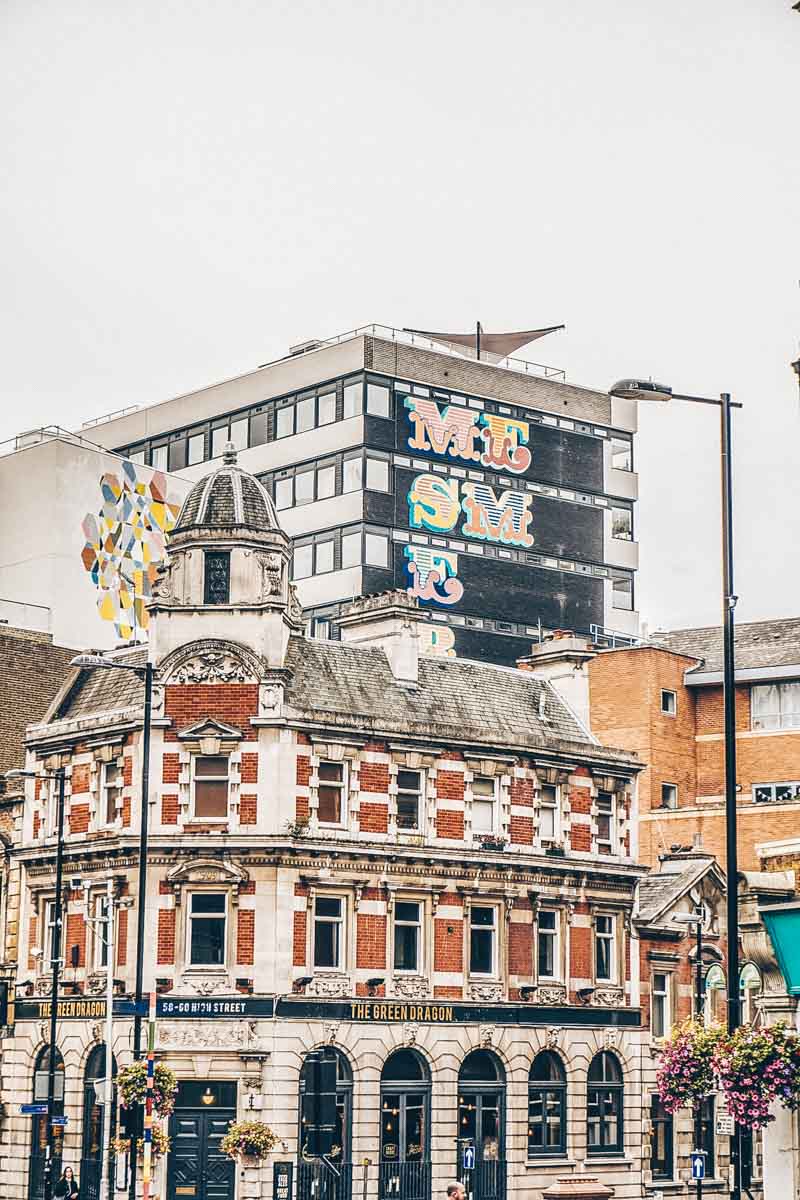 Whilst London has plenty of street art for you to feast your eyes upon, Croydon definitely takes the crown for some of the coolest in the capital.
Make your way to the arts quarter, where you can easily spend the afternoon wandering through the streets of Croydon spotting some really unique pieces (keep your eyes peeled for the Groot wall!).
Catch a Film at the David Lean Cinema
Pay a visit to the Croydon Clocktower and you'll find the David Lean Cinema, an art-house style cinema showcasing the best independent films in a cosy, intimate setting.
The cinema is incredibly popular with local film fans – a Save the David Lean Cinema campaign was launched to revive the venue after the cinema originally closed in 2011. You can check showtimes here.
Go for a Hike in Coombe Wood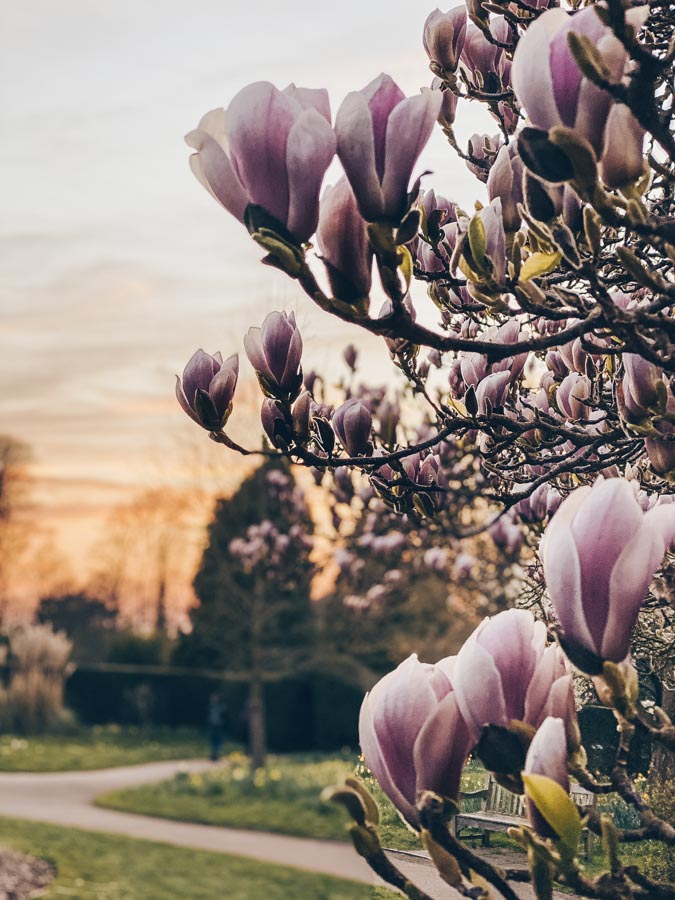 Coombe Wood sits pretty in the east of Croydon, offering up some undisturbed beauty with an impressive cottage backdrop. It's one of the prettiest picnic spots in the warmer months, but always a great place to stretch your legs.
This ornamental garden is stunning at any time of the year, and well worth a visit if you're in the area.
Bethlem Museum of the Mind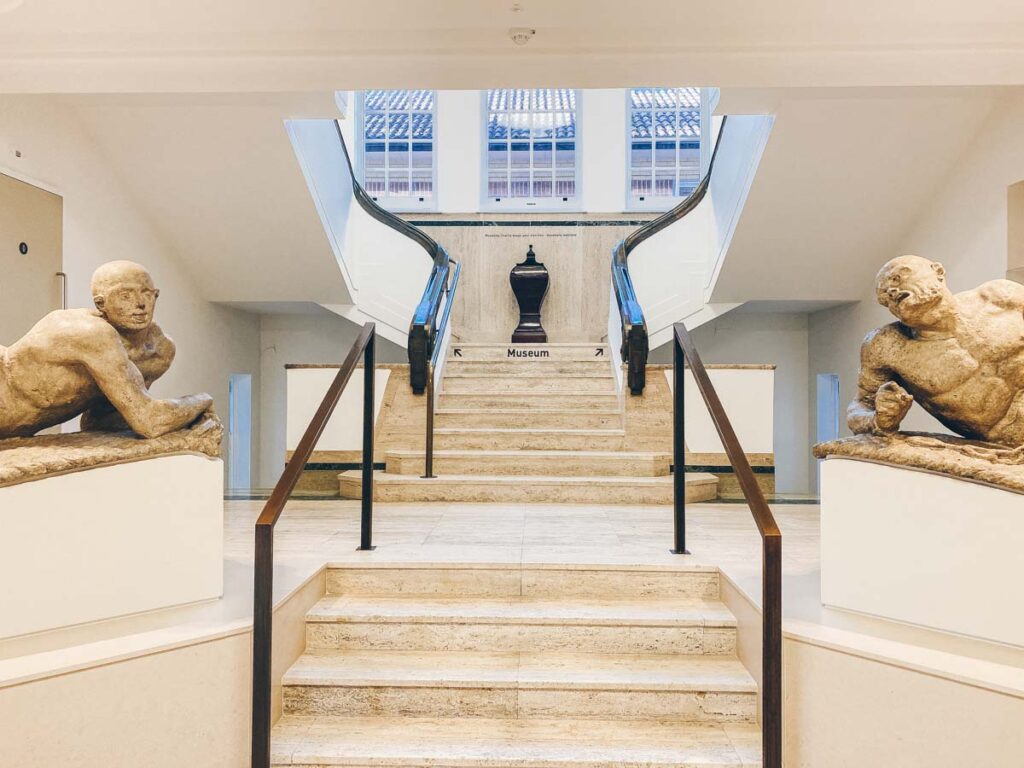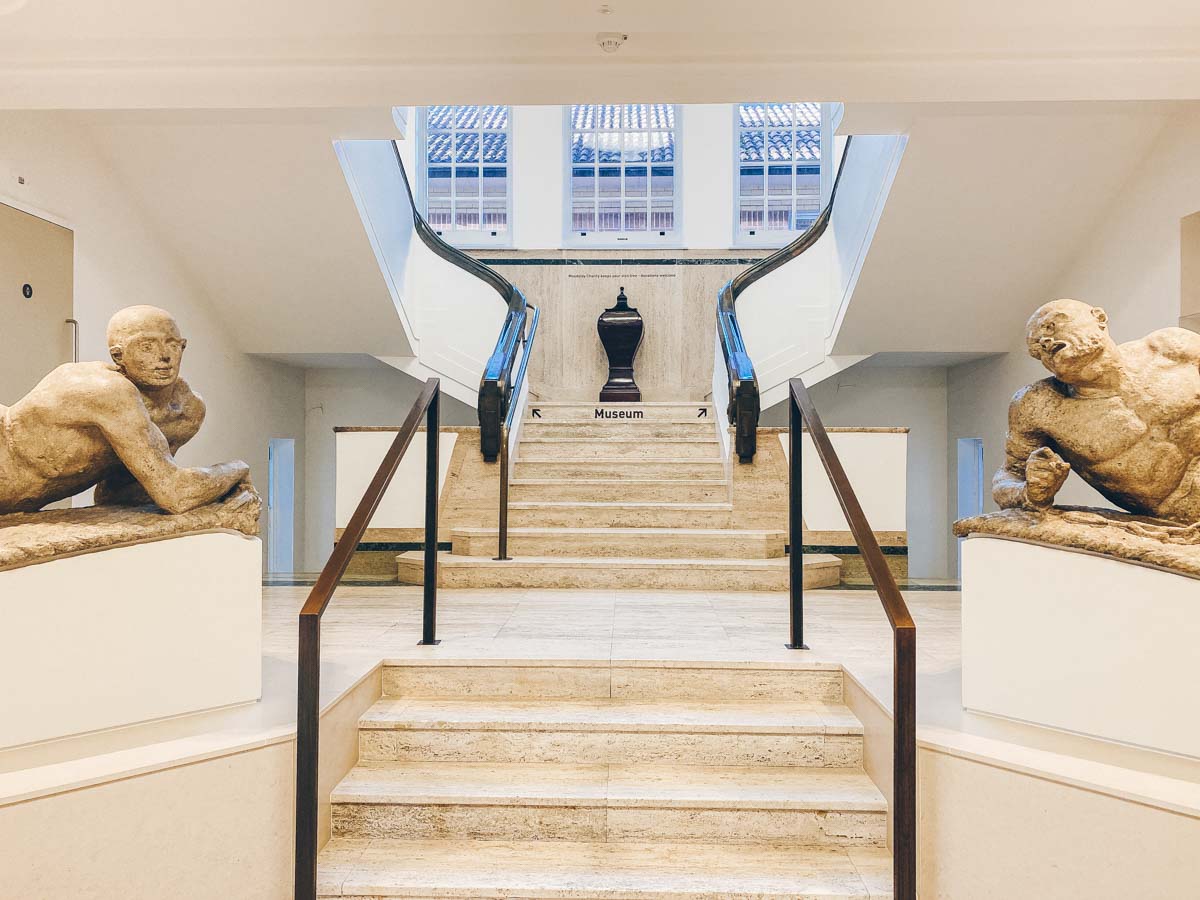 It feels weird calling the Bethlem Museum of the Mind a fun thing to do in Croydon – it's certainly not fun – but it is incredibly interesting to delve deeper into the mind and try to understand mental illness.
The exhibitions are unique, celebrating the achievements of people with mental illness, and span from pretty artwork to intricate installations that explore how the mind works and charts the way we as a society have dealt with mental illness in the past and the present.
Set off on The Vanguard Way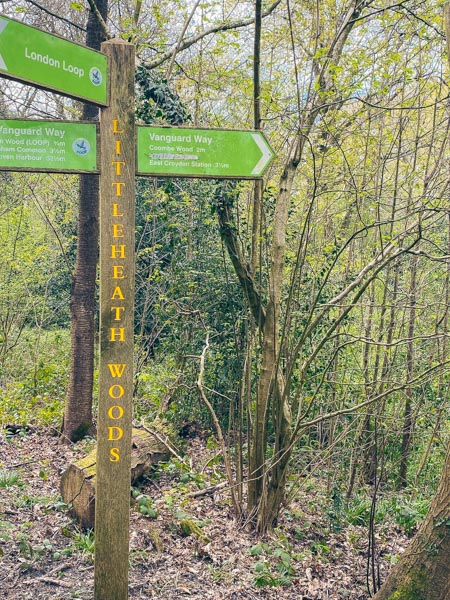 Are you a keen rambler? Spend some time taking on the Vanguard Way, a walking route that stretches from Croydon to Newhaven, passing the South Downs, many areas of natural beauty, and, finally, the Sussex coast.
We did the whole walk a couple of years ago – in just a few hours, you've left the concrete tower blocks behind, within a day, you're right in the heart of the Surrey countryside, and a week or so will find you rolling up at the coast.
While the whole thing can take around a week to complete, there's nothing stopping you from taking on half of it (or even a few hours!).
The best part? No matter where you start or end your walk, you'll be treated to panoramic views of the region.
Admire Croydon's Brutalist Architecture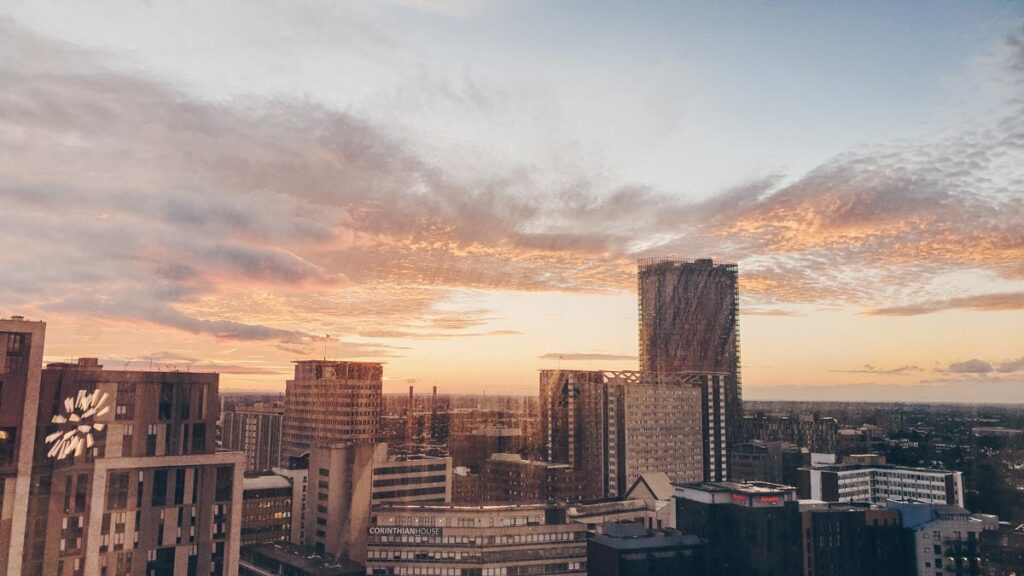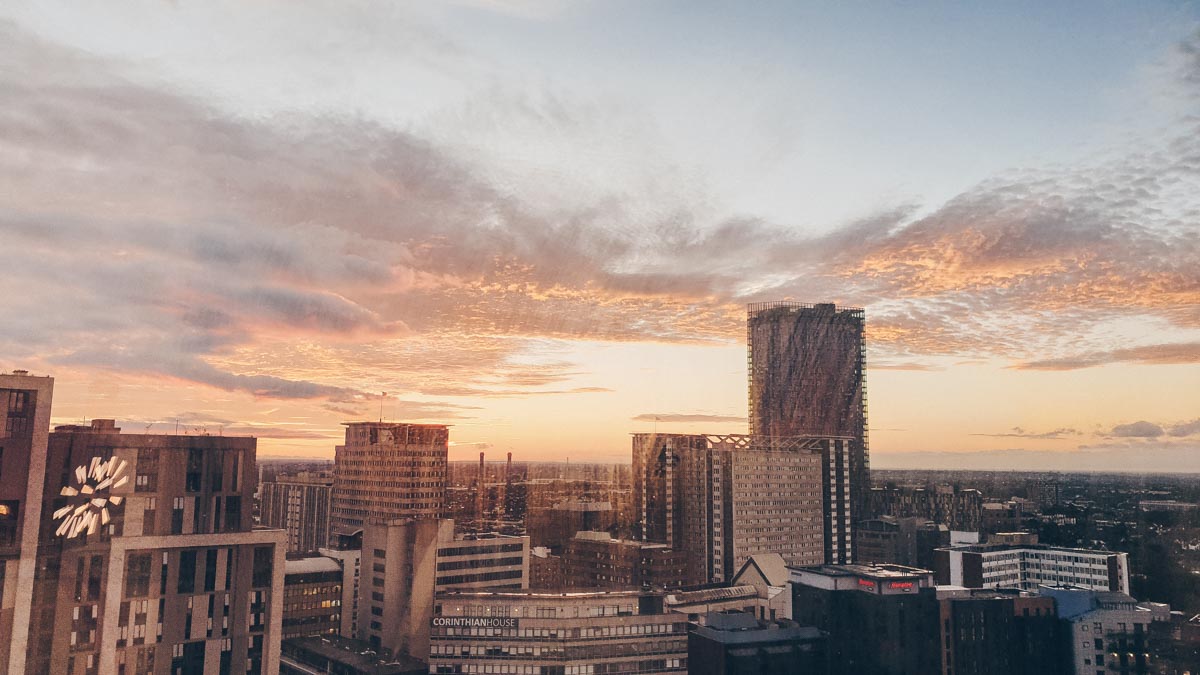 Often branded ugly (umm, a bit rude), Croydon's Brutalist architecture has had a massive role in the history of the borough. And whilst Croydon isn't all chocolate box cottages and picture-perfect streets, it can be fun to meander through the area and admire some of the unique buildings that make Croydon so interesting.
Test Your Board Game Skills at the Ludoquist
Are you a pro at Cluedo? Put your money where your mouth is at the board game cafe and bar, Ludoquist.
With a vast amount of board games to rival their craft beer selection, including everything from Dungeons and Dragons to Monopoly, there's something for everyone to get involved with.
See Crystal Palace Play at Selhurst Park
Even if you're not a football fan, there's something so fun about the vibe at a match.
Head to Selhurst Park to watch Crystal Palace take on a team in the premier league and prepare to chant, drink, and scream your way through a very tense 90 minutes.
Pop Over to See Shirley's Windmill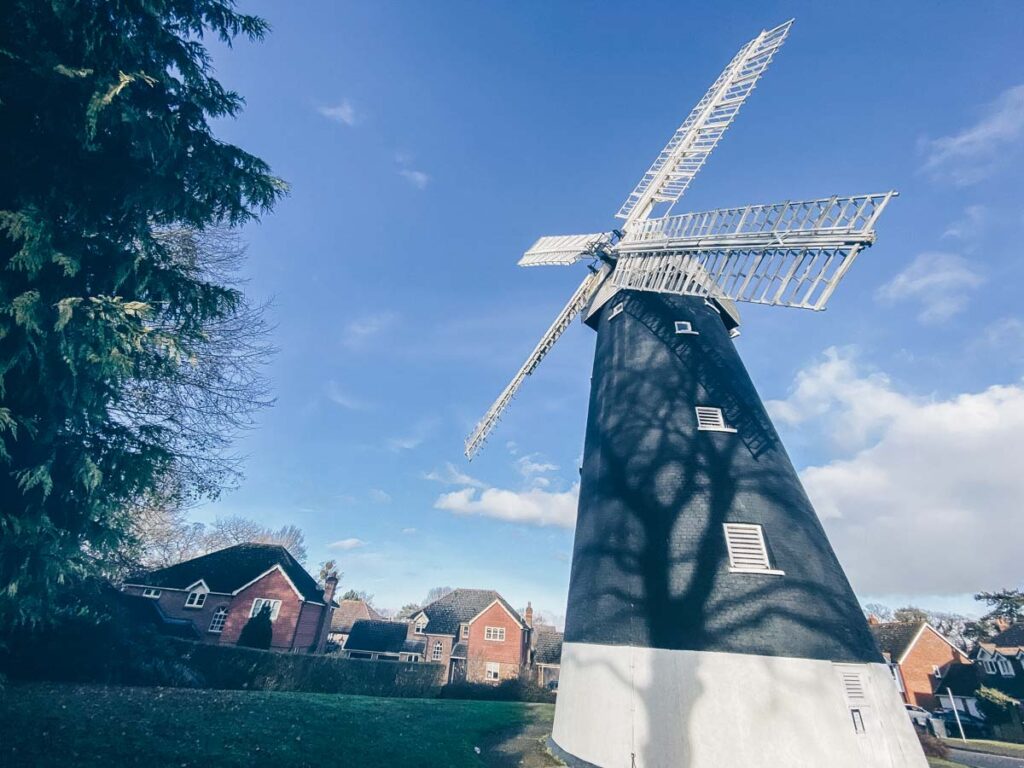 There's not too much to do here, but you should definitely visit Shirley's Windmill to see one of the last traditional windmills to be built in the UK, still preserved in almost-perfect condition.
They offer guided tours, where you'll learn all about the Victorian ages and how they used to mill flour – a great attraction in Croydon if you've got kids with you or you just want to nose around one of the city's more unusual spots.
Axe Throwing at Bad Axe
Feel like a total badass at Bad Axe in Croydon. Whether you're a seasoned axe thrower (wait – who even are you?) or a total beginner, this is one of the most fun (though, we'll admit it's very random) things to do in Croydon.
A total newbie? No problem, the staff are really friendly and are more than happy to give you a helping hand.
Take a Look at the View from the Addington Viewing Platform
Exploring the urban side of Croydon is fun, but getting off the beaten track and experiencing the beauty of the green spaces can be just what you crave.
Head to the Addington viewing platform for stunning views across the London skyline, from the tranquillity of the surrounding woodland area.
Appreciate the Beauty of Croydon Minster
As we've already mentioned, Croydon has a long history with religion, and the grade I listed Croydon Minster encapsulates this perfectly.
Whether you're religious or not, there's no denying that this is a rather impressive church. Tucked away at the bottom of Old Town, its Gothic facade stands out against the Brutalist architecture in the area – we highly recommend taking a peek inside at the beautiful stained-glass windows adorning the walls.
Jump Around at The Oxygen Freejumping Centre
Fancy an hour of total fun? Book a slot at the Freejumping Centre and spend an hour surrounded by trampolines (seriously, it's like a bouncy castle for adults) – if you've got younger kids, you can book a toddler session so they can get used to the trampolines safely.
After all that bouncing, head over to the Oxygen Cafe for a much-deserved coffee and panini.
Visit Wandle Park
Who knew that Croydon was filled with so many beautiful open spaces? Well… We did.
Wandle Park has recently been revamped, so it's now one of the most gorgeous parks in the capital. With an ornamental garden, rose garden, and huge pond, there's plenty to admire. Though, we recommend bringing a picnic and chilling out with a book in the sun (we can hope, right?).
Shopping in Surrey Street Market
As one of the oldest street markets in the UK (it dates back to the 13th Century!), you'll find Surrey Street Market nestled in Croydon town centre, exploding with life and packed with fun stalls.
If you can, visit on a Sunday for an exciting lineup of street theatre, outdoor music performances, and festive activities if you're there at Christmas.
Things to do in Croydon: Restaurants and Bars
Boxpark
Boxpark isn't just the best place for food in Croydon when it comes to choice of venues, it's an experience. It's the go-to to get the best of street food in a fun canteen-style setting.
Fancy an east Asian noodle dish? No problem. What about a chicken tikka masala? Boxpark also has you covered.
With nearly every cuisine imaginable, you don't need to worry about groups deciding on the same restaurant, which is really handy if you've got any fussy eaters with you.
The Oval Tavern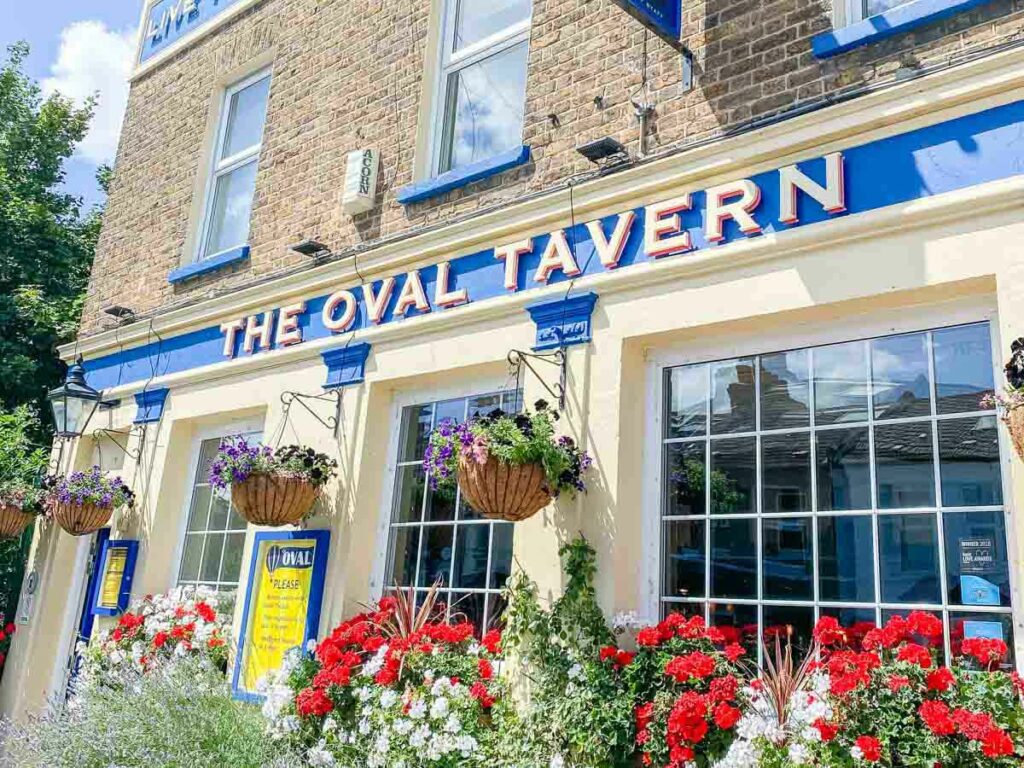 For the best pub grub, a cosy atmosphere, and a traditional selection of beers, head to The Oval Tavern (yes, it's the one from Peep Show!). They also host a variety of live music and quiz events, and with one of the best beer gardens in London, this is the perfect spot to cool-off with a pint on a hot day.
Sip on Craft Beer at Art & Craft
As the dreamchild of three friends who wanted to restore the Croydon advertiser building, Art & Craft has a lot to live up to – but luckily, it does.
This craft beer bar oozes coolness – think warm lighting and vintage leather seats adding to the buzzy vibe of the place – and with plenty of craft beers to choose from, you could (and should!) spend an evening here trying them all out. We certainly have.
Matthew's Yard
Matthew's Yard is not just a cafe, it's a community-led cultural space with a strong focus on local food and art.
Though the community ethos makes this cafe super special, the food is also great. indulge in a milkshake and a side of their animal fries – a random combination, but absolutely delicious.
Vegan Food Market at Surrey Street
Although you certainly won't struggle to find vegan in London, it definitely makes life easier when you can find it all in one place. Surrey Street's vegan food market serves up some of the best plant-based food in the capital, from Indian snacks to east Asian dishes.
Not a vegan? We still think you should give this market a go, as it serves up some of the best street food in London, vegan or not.
Drink at the Taproom at Anspach & Hobday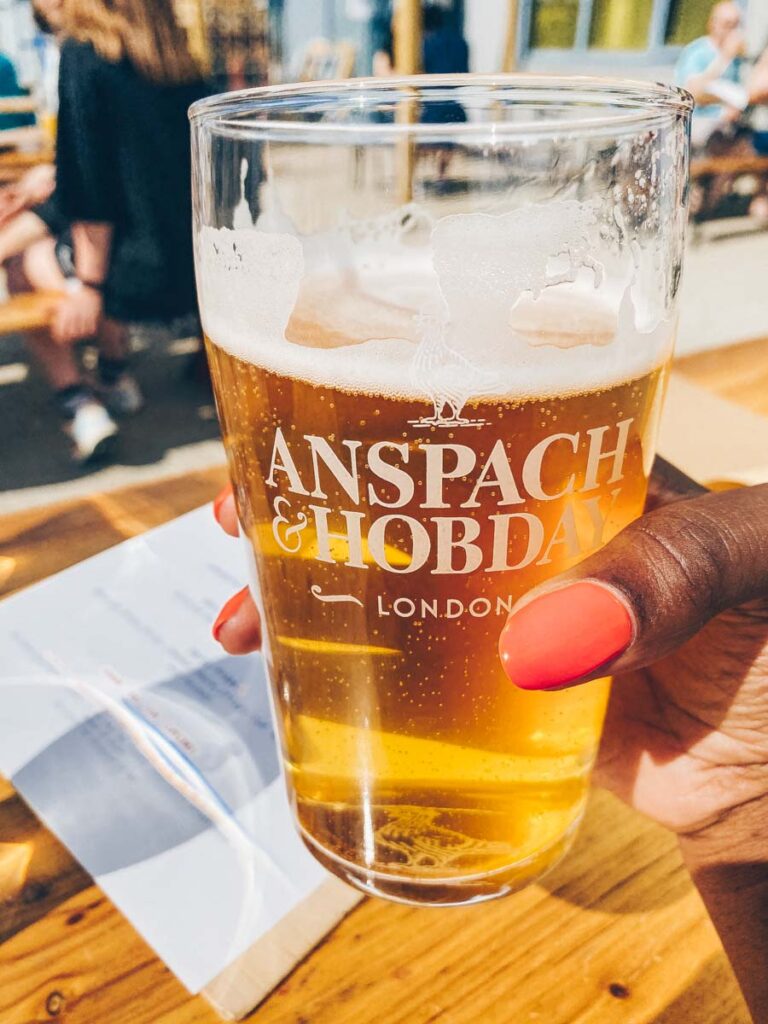 Think you know your pale ale from your witbier? Pay a visit to Anspach & Hobday to try some of London's most exciting up-and-coming craft beer.
The Croydon Taproom is ultra-cool and has a buzzy, industrial vibe – it really represents Croydon. And, if any beers really take your fancy, you can even pop on to the webshop and take some home with you, which sounds like a great idea to me.
Impress at Basil & Grape
Looking for a romantic date night location? Book a table at Basil & Grape restaurant and wine bar for deliciously authentic italian dishes in a cosy, rustic setting.
The speciality here is pizza, although, there are some tasty variations of bruschetta, as well as an impressive range of charcuterie boards on the menu too. All accompanied by a carefully curated wine selection – only the best at Basil & Grape.
Discover The Best Restaurants in Croydon
Practical Tips for Visiting Croydon
As with most of London, public transport is definitely the way to get to Croydon. There's no Tube station in Croydon, though. You'll need to take a train to the South, East or West Croydon train station.
Pack your favourite walking shoes – Croydon is extremely walkable.
Things to do in Croydon: Map