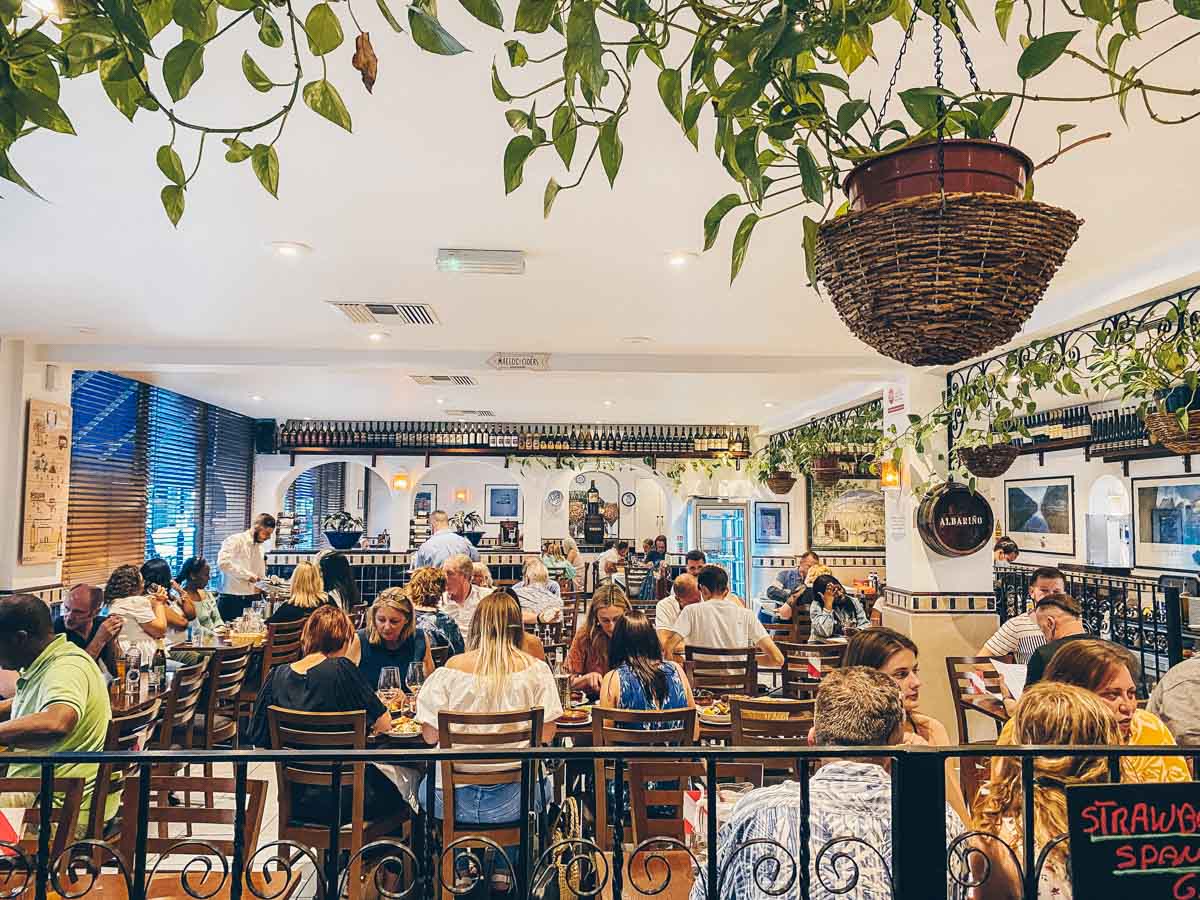 It's no secret that the capital is filled with great eats, and there's plenty of brilliant restaurants in Croydon for you to choose from.
There's no place in London more exciting than this vibrant mini-city, filled with tasty street food stalls and impressive restaurants serving up varied cuisine for you to sink your teeth into. Don't just take my word for it though, go and discover for yourself.
Feeling hungry yet? If not, you will be after reading my guide to the best places to eat in Croydon.
£ – Under £10 for a main
££ – Between £10 and £20 for a main
£££ – Over £20 for a main
Best Restaurants in Croydon
Ponte Nuevo
££
For delicious Italian fare in a stylish setting, head to Ponte Nuevo and experience a taste of Milan in the heart of Croydon.
Before your meal, make your way into the cocktail bar and start the evening with an aperitif (or two… we won't tell).
The menu here is pretty standard of an Italian restaurant in London, including pizza, pasta, meat, and fish-based dishes, but Ponte Nuevo do the classics incredibly well. Meat lover? Get the Agnello Brasato, an oven-roasted lamb shank in a red wine sauce, trust me.
Galicia
££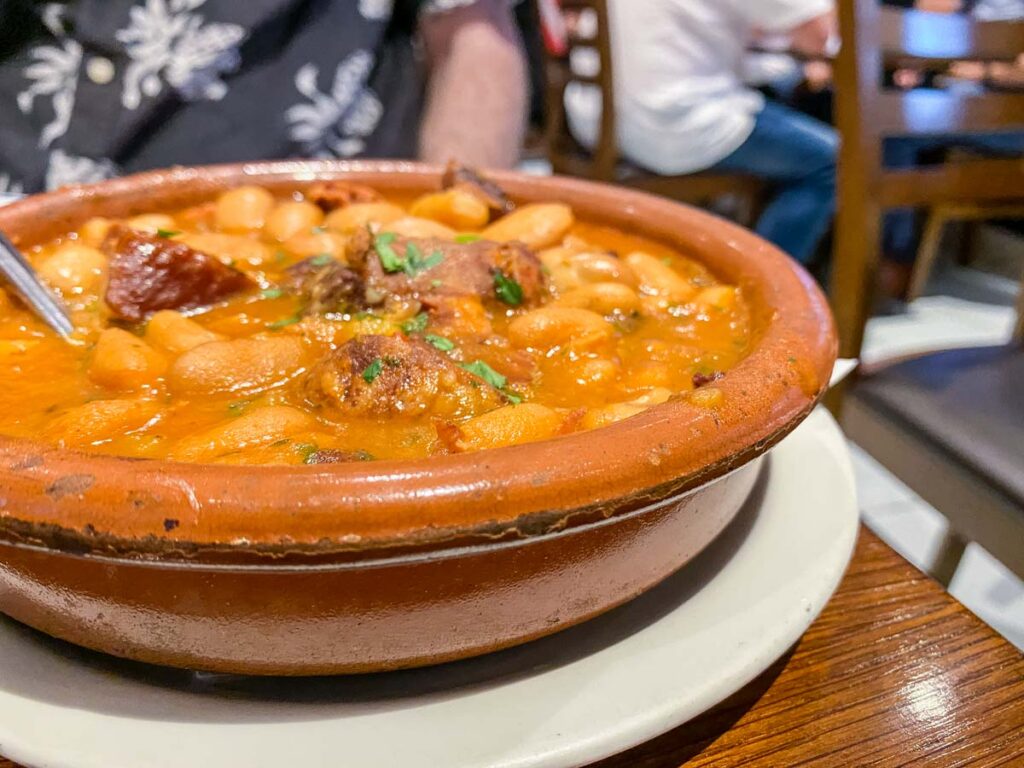 For an authentic Spanish experience in a buzzy tapas bar, Galicia's is the place for a fiesta.
The blue tiles adorning the walls sweep you straight to the Med, and the extensive menu includes all the well-known dishes like paella and patatas bravas, alongside some more traditional options – I highly recommend the octopus vinaigrette.
As with any good Spanish tapas bar, Galicia's has an extensive wine selection to pair with your meal, or opt for a jug of sangria, like me, and pretend you're in Barcelona.
Fatto a Mano
£
Do yourself a favour and take a trip to Boxpark to order a pizza from Fatto a Mano.
If you don't know what Boxpark is, you're missing out. It's a variety of different foods in an industrial-style canteen, and in Croydon, this Italian stall offers slices of heaven.
As well as the classics, there are pizzas with burrata and pistachios, fennel sausage, and artichokes – but not a pineapple in sight, for those wondering.
Vegan? No problem, Fatto's even has a generous menu that's far more exciting than your average vegan pizza.
Atesh
££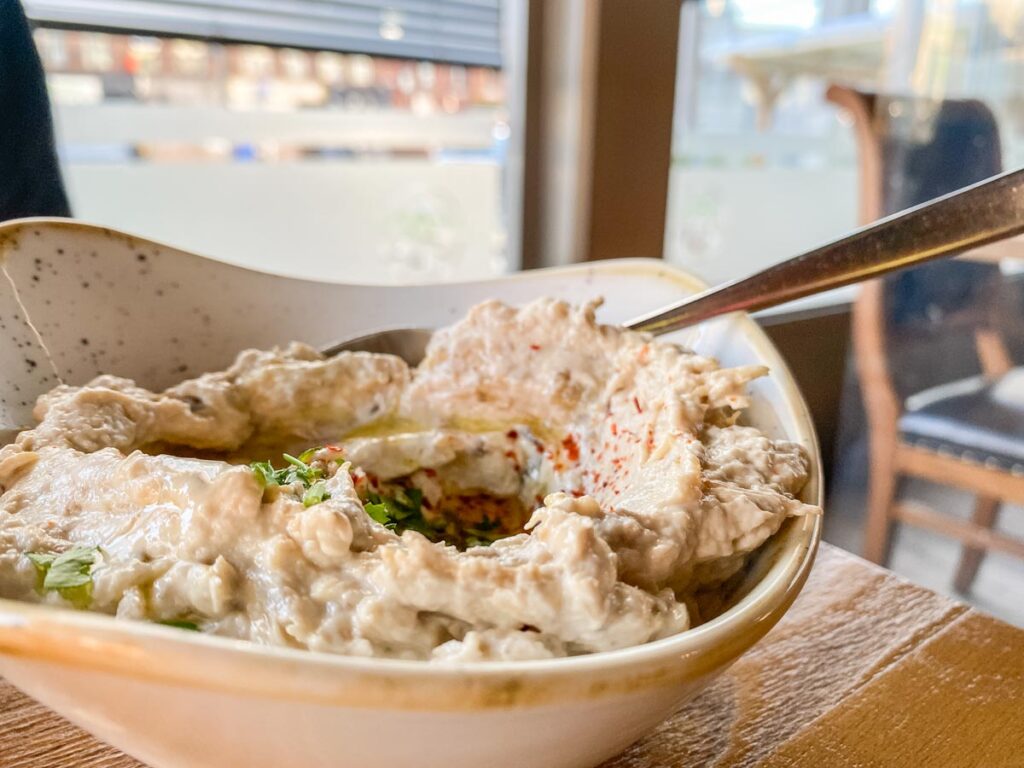 Bored of the Italian or American cuisine? Atesh serves up incredible Turkish food on Croydon's high street.
From falafel and olives to spicy sausage chunks served on skewers, you'll find something on the menu that tempts you, and there's also an impressive drinks menu filled with classic cocktails, whiskies, liqueurs (personally, I wouldn't have sambuca with a meal, but you do you).
Top tip: Miss out the signature dishes and opt for the mezze options to share between you and your friends – you get to try a lot more of the food that way.
Bagatti's
££
Bagatti's offers up some tasty Italian food in its charming little restaurant, perfect for a date night.
Their antipasti selection includes mozzarella fritters (yum!), asparagus wrapped in parma ham, and, of course, a couple variations of bruschetta. For mains, you've got a big selection of risottos, pizzas, pasta, and meat dishes, with some standouts being the Pollo Rustica (chicken with aubergine and dauphinoise potatoes) and the leek risotto.
And, if you're vegan, you don't need to fear another mediocre mushroom risotto, as Bagatti's vegan menu is pretty extensive – including a tempting chocolate ice cream for dessert.
Tindli
£
As the brainchild of Chef Karnavar, it's no wonder that Tindli's offers a fresh, exciting take on modern Indian cuisine.
On the menu you've got classics like chicken tikka and channa masala alongside some more innovative dishes, including jackfruit biryani and what the restaurant describes as Chaat Corner, a selection of street food specials.
Little Bay
££
Looking for an experience? Little Bay is the perfect spot. Not only do they serve delicious French fusion food, they have live opera performances on multiple evenings throughout the week.
And if that doesn't sound fun enough, the decor of the restaurant can only be described as eccentrically theatrical. Props, character masks, and theatre staging adorn the walls, making this one of the quirkiest restaurants in Croydon.
Yumn Brasserie
£££
Head on over to South End's restaurant quarter and you'll find Yumn London, a swanky brasserie offering relaxed fine dining.
The decor is insta-friendly, with jewel-toned velvets and copper making up most of the interior, but if you think Yumn just looks good, wait 'til you try the food.
Dishes include roasted lamb, fillet of beef, and fish pie, alongside a great grill menu. For the ultimate experience, indulge in the snickers cheesecake for dessert – it's creamy, gooey goodness.
Basil & Grape
££
After the best pizza in Croydon? Basil & Grape has got it covered.
Sitting inside the rustic restaurant, you'll struggle to decide what to order – how does a spicy salami pizza sound? Or, what about a white base with pear and walnuts? Whichever you choose, Basil & Grape never disappoint.
It's not just their pizzas that impress, their wine selection is also superior, taking your taste buds on a journey throughout the 20 wine regions in Italy.
Other Places to Eat in Croydon
The Oval Tavern
£
Sometimes you just get an inkling for pub grub, and when that craving hits, head to The Oval Tavern.
As well as having one of our favourite beer gardens in London, they've got a tasty selection of food, made using local ingredients. From a chunky sausage and caramelised onion sandwich to a rich grilled mac and cheese, The Oval Tavern's food is undeniably satisfying.
The best part? Probably the refreshing ales they serve up alongside these dishes.
George Whatle's Jerk Stall on Surrey Street
£
George Whatle is something of a Croydon legend. As the king of Surrey Street, we just had to include his Jerk Stall in this guide.
Jerk chicken, curried goat, and peppered steak are all on the menu here, alongside the classic side of rice and peas.
If you're near Surrey Street market, definitely stop at Whatle's stall for a Caribbean food experience you won't want to forget.
Crushed Bean
£
For a light lunch, pay a visit to Crushed Bean's cute cafe and grab a pastry or toastie in a chill setting.
They use local ingredients, so their menu changes often, but you're always guaranteed great coffee and fresh food that hits the spot.
KK Street Food
£
There's no denying that Croydon does street food really well. And as another stall at Boxpark, KK Street Food is no exception, offering up some of the best Sri Lankan dishes I've ever tried (it's surprisingly hard to come by in London!).
If spiced chicken sounds good to you, order the Kalupol chicken – and make sure to get the pineapple dream cocktail to wash it down, it's a match made in heaven.
There's also a great selection for vegetarians, so everyone can get in on the fun.
Practical Tips and Map for Exploring The Best Croydon Restaurants
Croydon has soooo many places to eat, so pick a cuisine first to start narrowing it down. You're especially in luck if you love Italian food, as this is where Croydon excels.
If you can't decide what you fancy, head to Boxpark. Not only is it home to Fatto a Mano and KK's, but there's plenty of other places to choose from.
Don't be nervous about sticking to a budget – Croydon does cheap eats really well.
Looking for More Croydon Tips & Guides
Check these out…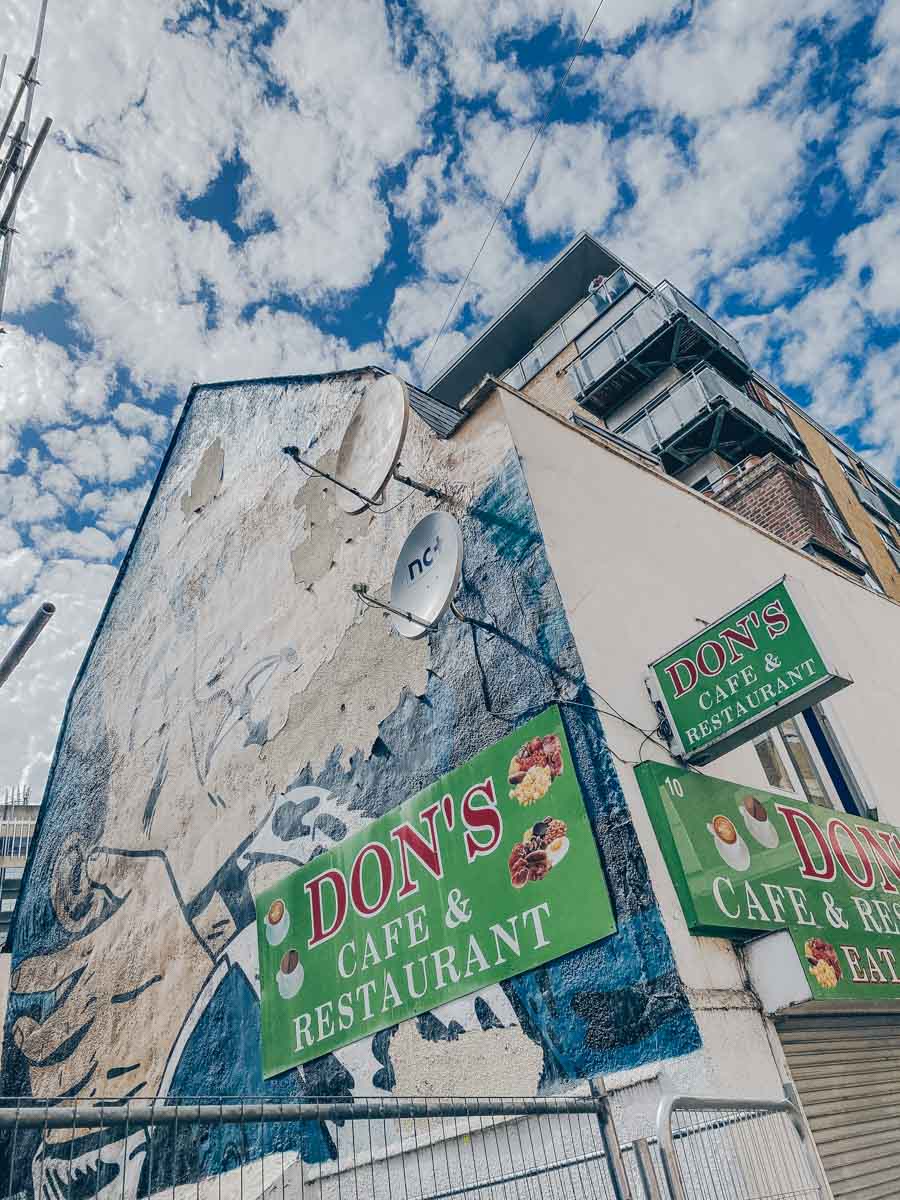 Cool
Things
to do in
Croydon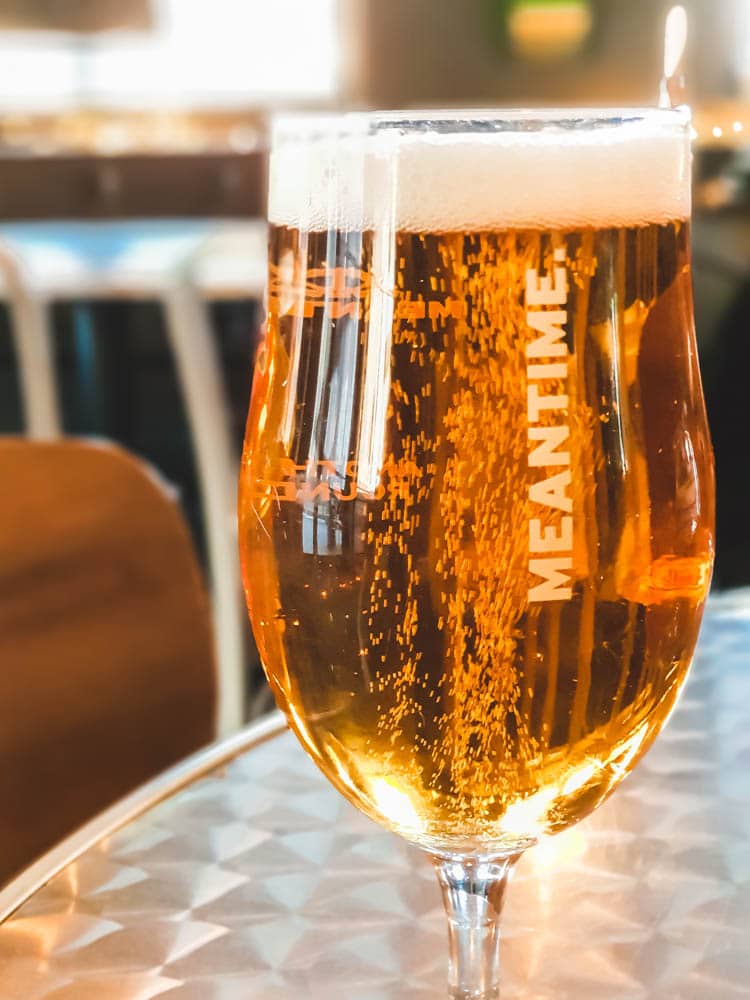 Brilliant Breweries
in
London
Quirky
Things to
do in
London