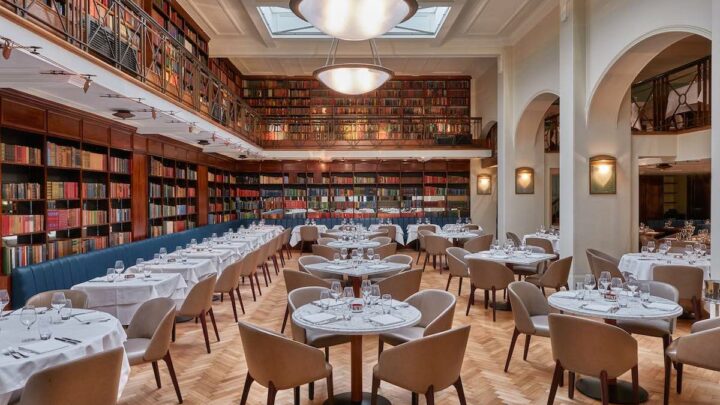 Looking for the best things to do in London in May? Look no further…
Take it from us: this month in London is about to be a corker. The days are longer and lighter, and summer is just around the corner – in other words, it's a great time to be in London.
From Cinco de Mayo celebrations and the beginning of the festival season to the highly anticipated return of Postmodern Jukebox, these are the things that should be on your radar this month.
Things to do in London in May
Catch the Hilarious One-Woman Show Pickle
2nd – 7th May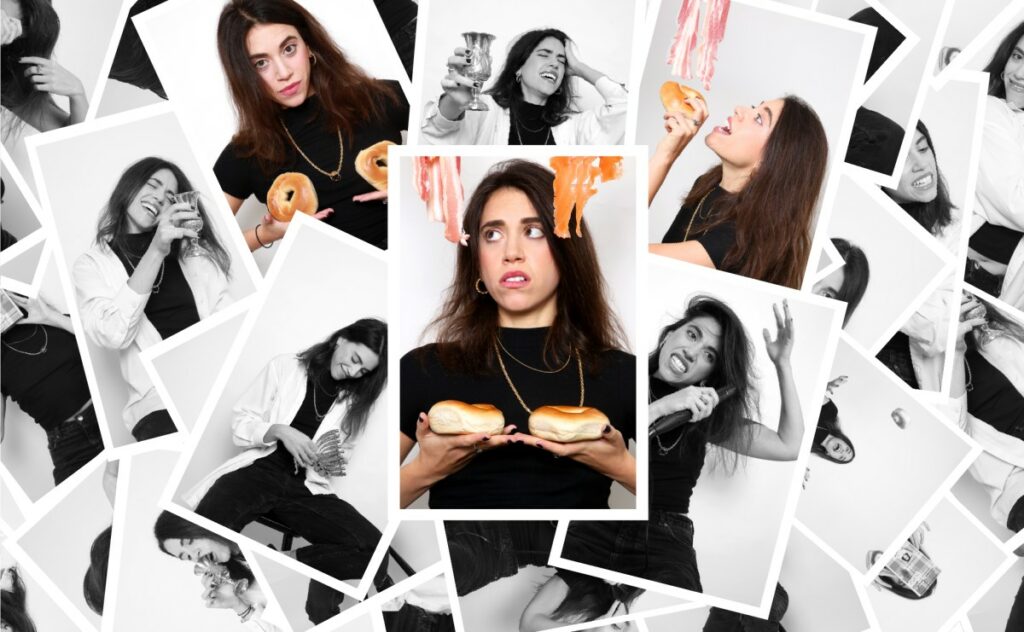 This London in May, you need to watch Pickle: a slice-of-life production that tells the story of Jewish woman Ari, who's living in East London with her parents and trying to balance the best of both worlds.
The trio of Jewish women responsible for this play is writer and performer Deli Segal, producer Tanya Truman, and director Kayla Feldman – and they've all drawn on their own experiences to create a production that is as side-splittingly funny as it is authentic.
Pickle is debuting at Park Theatre this month – book your tickets here.
Celebrate Star Wars Day in Style
4th May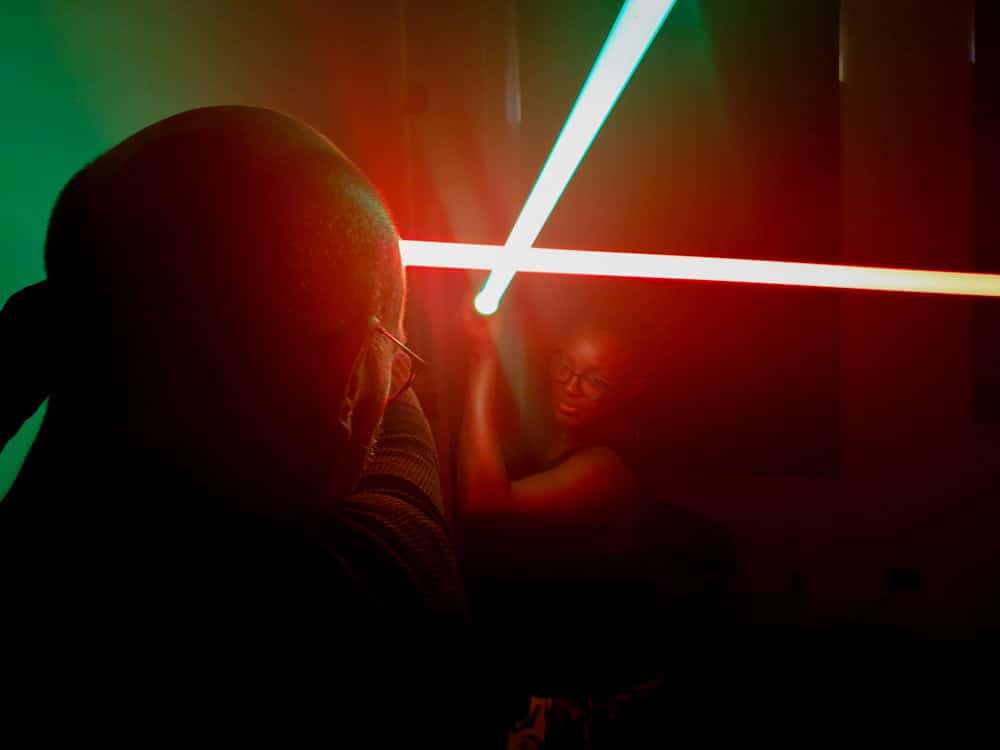 London goes a little bit gaga for Star Wars, so there are plenty of ways to unleash the force in the capital – in fact, you can read our complete guide here.
However, some of the best things to do this May the fourth include trying your hand at Jedi training and seeing if you've got what it takes to defeat the baddies, heading to Madame Tussauds for the Star Wars Experience to snap pictures with some very famous faces, and unleashing the fierce at Royal Vauxhall Tavern's Star Wars drag bonanza.
May the force be with you.
Queer Britain Opens Its Doors
5th May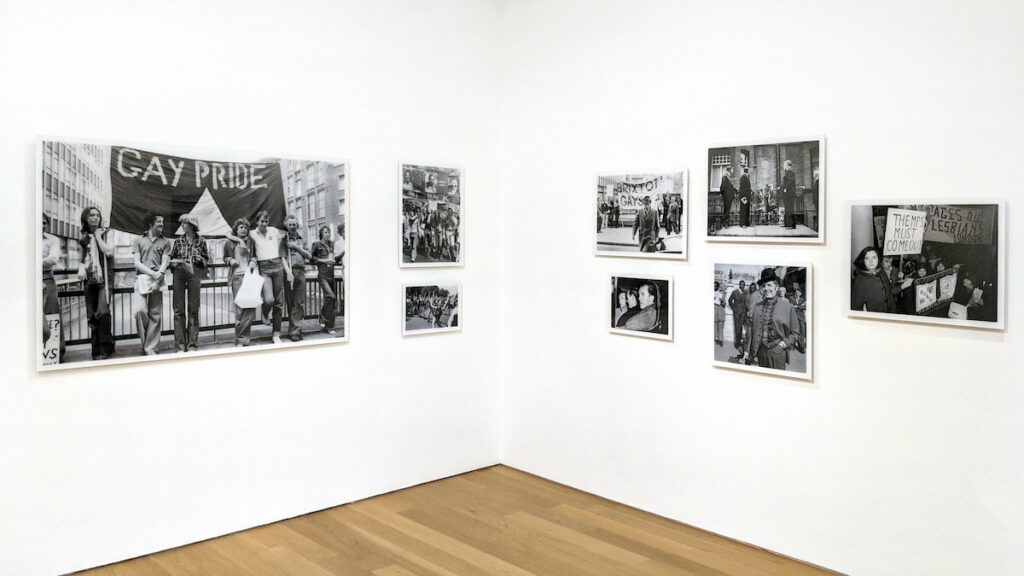 Brand new London LGBTQ+ museum, Queer Britain, is opening its doors on 5th May and will be unveiling its very first exhibition: Welcome to Queer Britain.
This will act as an introduction to the charity and its mission, and will contain pieces from the museum's photography collection, as well as work from the Bishopsgate Institute.
The space will act as an inclusive museum for everyone, part of the LGBTQ+ community or not, and will proudly display artwork from those whose voices are often diminished.
This looks set to be one of the most fascinating (and important) exhibitions in London during May.
Get Crafty at a Free Exhibition in Peckham House
5th – 7th May
FELT's new free exhibition, Sensational Beings, will showcase the work of 20 young artists who are revolutionising traditional crafting techniques.
Housed within a derelict Victorian house, the exhibition will contain everything from applique to ceramics and textiles, and the fully-shoppable collection is based on the themes of animals, jinns, and mythical creatures.
Highlights include Oscar Crabb's signature patchwork wall hangings, wonderful ceramics by Mercedes Workman, and a special edition "wearable" knitted vest by Margaret Rice, inspired by Louise Bourgeois' spider.
Celebrate Cinco de Mayo in True Mexican Fashion
5th May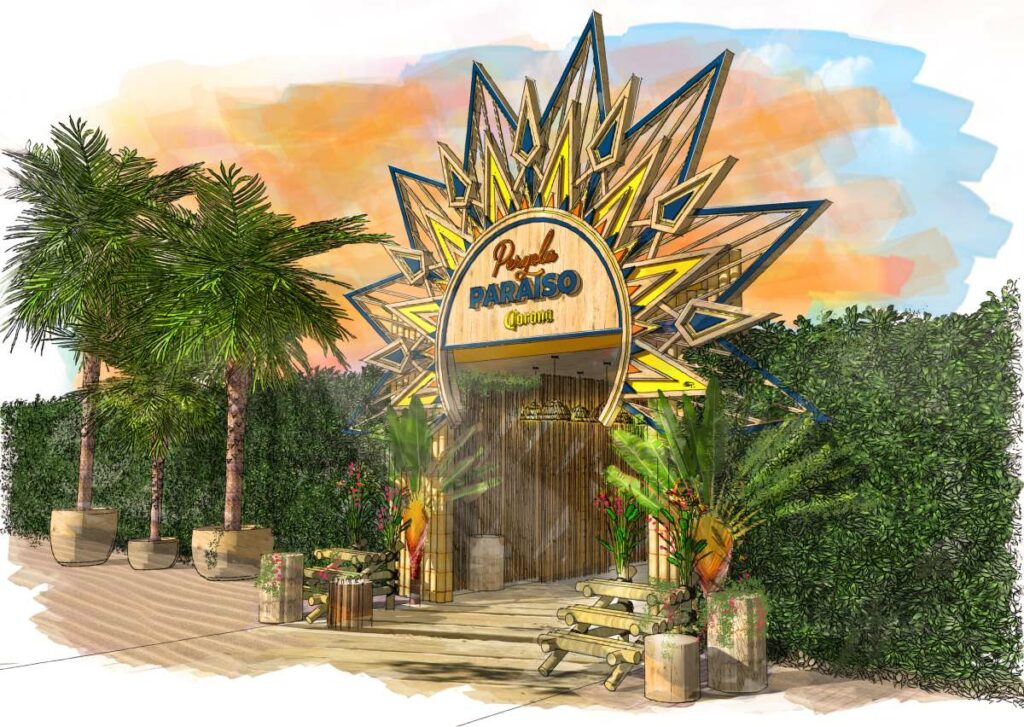 It's no secret that May contains one of the best dates in the calendar – Cinco de Mayo – and Londoners love an excuse to party, so it's no wonder that there are plenty of things to get involved with this month.
First up, Pergola Paraiso is the hottest new pop-up on the block, bringing a taste of Tulum to London with it.
This pop-up bar is from the same team behind Wunderbar at Pergola Paddington, though this time they're opting for a sunnier transformation – we think that there's no better place to celebrate the Cinco de Mayo in London.
An equally-boozy event can be found at the Hacha Bars in Brixton and Dalston, where a tempting array of Mexican dishes from their kitchen partner Maiz Azul will be paired together with an exciting menu filled with agave spirits based cocktails.
It's safe to say that London's Mexican restaurants will also be popping off on May 5th. Our top picks include El Camion (and the Pink Chihuahua) in Soho, El Pastor near Borough Market, and KOL for a more upscale affair.
Catch Argentina's Felipe Pantone's Cool Sculpture in Greenwich
From 6th May
Felipe Pantone is launching his first-ever outdoor installation in the UK, and it's set to be a vibrant collision of our analog past and a digital future.
Situated near the Thames on the Greenwich Peninsula, Quick Tide, uses graphical, bright colours and dynamic shapes to transform The Tide into a joyful journey for all to explore – for free.
Join the Downton Abbey Cast For a Q&A
8th May
If, like us, you're seriously missing the presence of Downton Abbey on your screens every Sunday, you'll be glad to hear that the cast is doing a Q&A in London this May ahead of the latest film.
Join Carson (Jim Carter) and Lady Maud Bagshaw (Imelda Staunton), as well as other members of the cast for a special screening of Downton Abbey: A New Era, followed by a juicy Q&A where you can get the lowdown on behind-the-scenes secrets.
Join Brew/LDN to Celebrate All Things Beer
6th + 7th May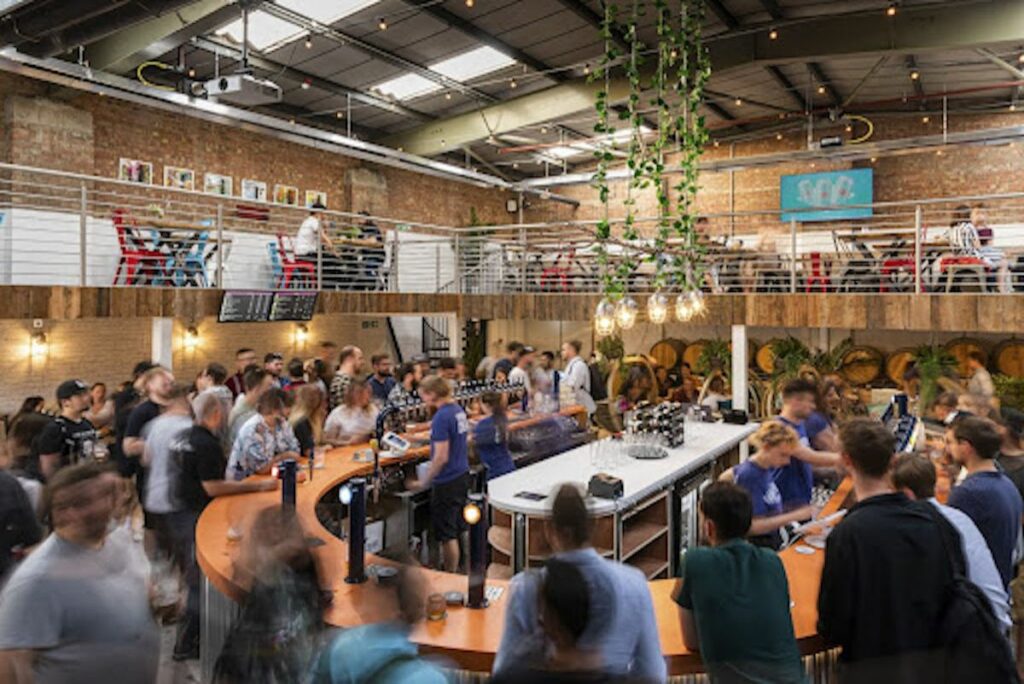 Brew/LDN are returning in May, teaming up with Fourpure for a beer-themed event like no other – and Fourpure will be hosting the afterparty of all afterparties on the Bermondsey Beer Mile.
Head to the party between 12pm and 10pm on Saturday and enjoy live music from Sofar Sounds as you sip your free drink, and chomp your way through delicious Afro-Fusion street food from Cally Munchy. Or, unleash your competitive side with a game of table tennis.
As well as this, Fourpure will be debuting their brand new 40 Day Lager, a beer inspired by the drink served in Bavarian beer halls and matured for 40 days.
Catch Postmodern Jukebox's Return to London
15th May
Pop-jazz phenomenon Postmodern Jukebox will be heading to London this May for a highly anticipated live show.
The Grand Reopening Tour will be bringing a Gatsby-esque party to the London Palladium, on a one-night-only stop. Get ready to boogie along to some of modern music's biggest hits, with a jazzy 1920s twist.
Grab your tickets here – be quick.
Kick Off Festival Season at Wide Awake Festival
27th + 28th May
Festival season has started and we are so excited – all we need is the good weather to go along with it.
Wide Awake Festival returns to Brockwell Park in May 2022, bringing with it leftfield jazz, indie, post-punk and electro music.
And with a lineup containing the likes of Bicep, Caribou, Primal Scream, and Leon Vynehall, you know you're in for a treat.
Grab your tickets here before they're gone.
Get Jazzy at Cinnamon Club's Brand New Jazz Brunch
Saturdays From 7th May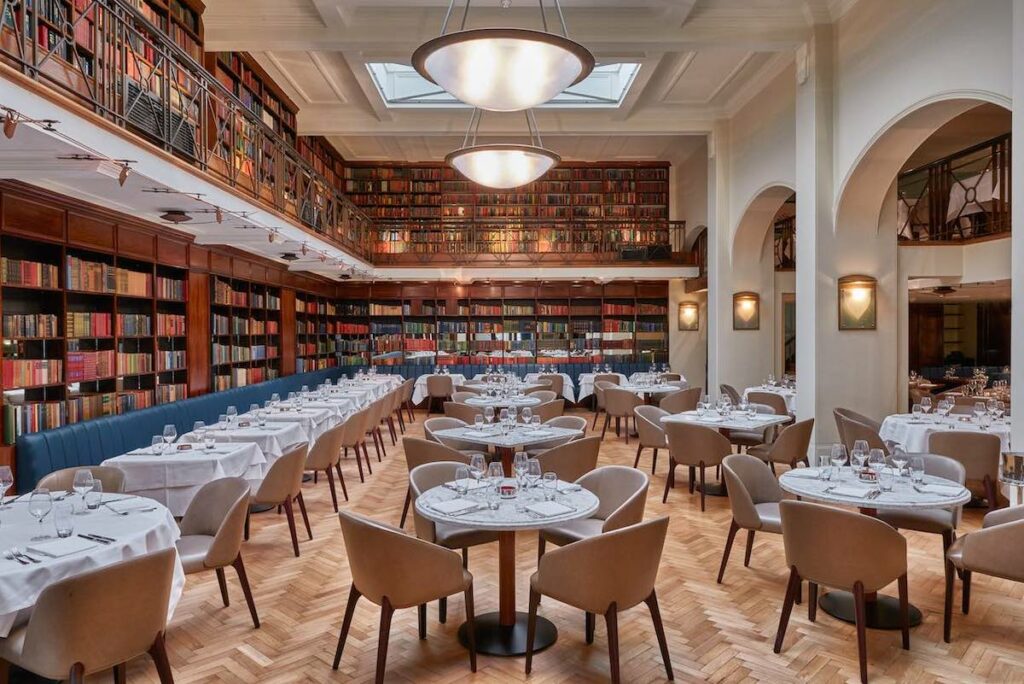 The Cinnamon Club's brand new jazzy offering looks set to seriously shake up brunches this May in London. Enjoy a carefully curated brunch menu, whilst the sweet, sweet sounds of jazz soothe your soul.
As expected from the legend that is Vivek Singh, the three-course menu will blend traditional Indian flavours with western techniques, with the likes of jackfruit and lotus root kebab with poppy seed and tomato chutney, and kedgeree with smoked haddock and poached egg on the menu.
Delve Into the World of Mexican Geniuses Frida & Diego
From 28th May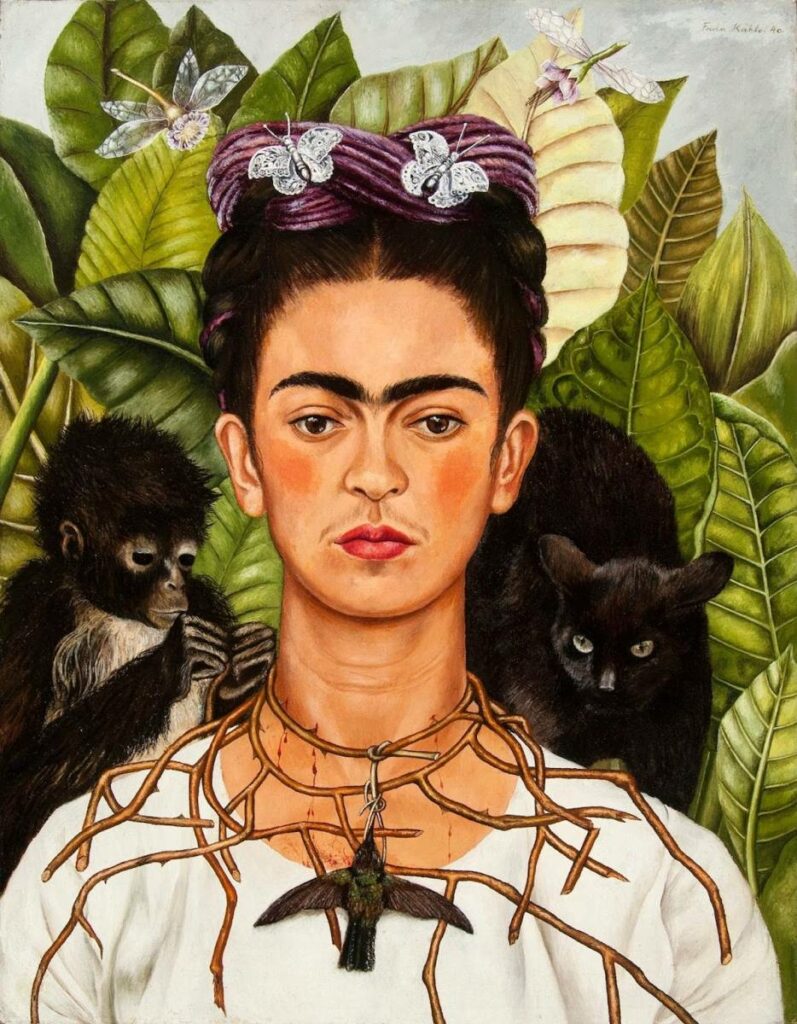 Prepare to become fully immersed in the artwork of two of the most revolutionary artists of the 20th century, Frida and Diego.
A 360-degree digital show will display the artists' portraits and paintings, with over 300 projections playing throughout the experience. Embark on a tropical journey to Mexico with the help of a unique VR experience and enveloping sound.
Excited? You should book your tickets here.
Discover the Flavours of Asia
20th – 22nd May
Ready to take your tastebuds on the ultimate journey? The Festival of Asian Food by Bon Appétit is a festival run by foodies, for foodies – and your tummy will not want to miss out.
No corner of the continent is left unturned, from delicious Chinese dumplings to Korean noodle soups, Indian curries, and plenty more to try. There are multiple workshops and masterclasses running too, so you can hone your cooking skills with the help of expert chefs.
Practical Tips for Exploring London in May
The weather can be temperamental in May – it's that awkward time of year where you're freezing in the morning but boiling by midday. Pack a light jacket that you can take off and carry around if need be.
London in May: Map
Discover More Things to do in London in May