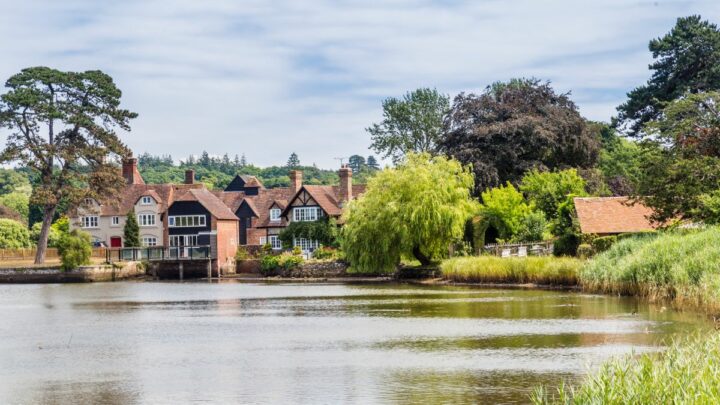 Ready to explore the top national parks near London? You don't have to travel far to find gorgeous green spaces near the capital that'll fulfill your need for inner peace.
City life has its charms, but the daily grind of that 9-to-5 can drag you down and have you desperate for a little countryside solace. What better way to distance yourself from the hustle and bustle of London life than by spending a weekend in the welcoming embrace of nature?
There may be some decent woodlands and forests in and around London, but venture further and you'll be blessed with an abundance of open space.
Ready to explore the best country parks near London?
Gorgeous National Parks Near London
South Downs National Park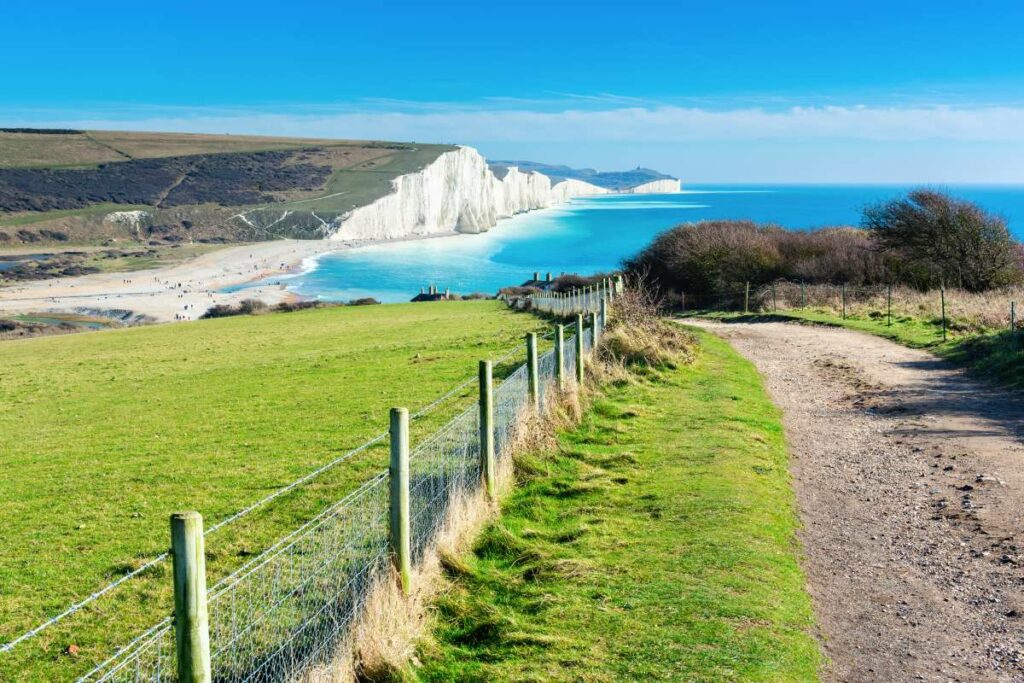 South Downs National Park is the closest national park to London mentioned here. The charming area displays gently rolling hills of chalk grassland, speckled with colourful wildflowers, brilliant blue butterflies, and grazing farm animals.
This park is also home to a large section of woodlands, including Kingley Vale. Here you can find some of the oldest trees in the UK, including a copse of majestic yew trees over 2,000 years old.
One of the most iconic natural sights the park boasts is of the white chalk cliff walls of the Seven Sisters plunging to the sea. Stroll along the pebbled beach to the tune of gentle waves lapping at your side. Keep an eye on the tide, though, as it can sneak up on you.
South Downs National Park may have plenty of walking trails and natural rivers to whet your appetite for environmental attractions, but it's far from isolated.
You'll also come across picturesque villages, market towns, middling farms, and vineyards that produce Britain's best sparkling wines. More than 117,000 people live within the park's boundaries, so you're never too far from a quaint pub or train station.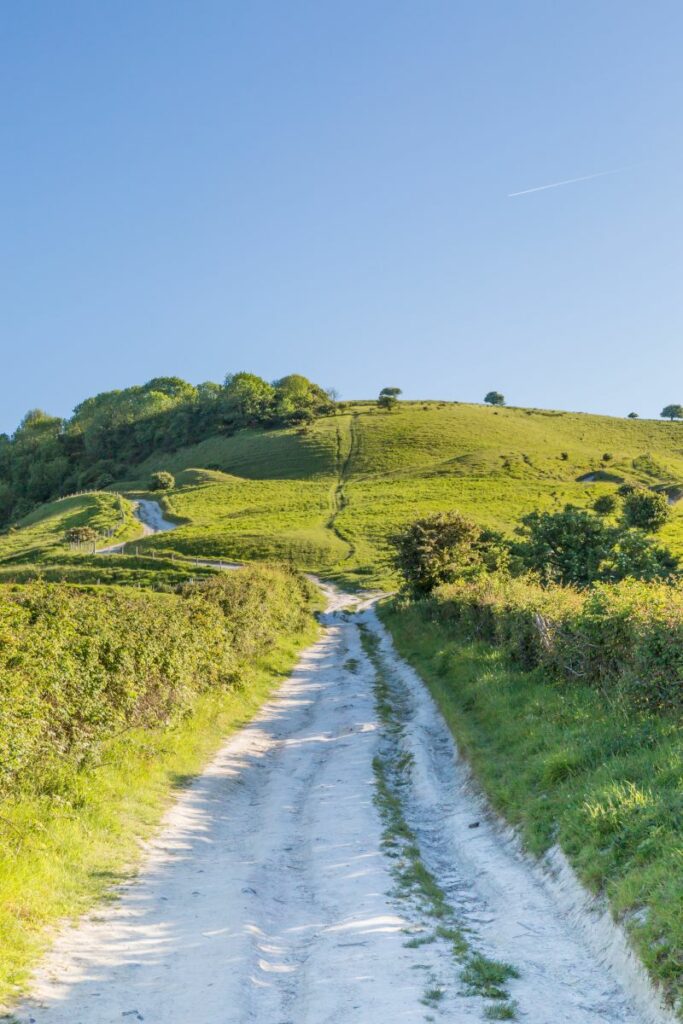 The area surrounding London certainly isn't lacking in castles, and one such architectural beauty graces the South Downs landscape.
Built in 1067, the tall square turrets of Arundel Castle rise dramatically out of the treeline with a charming town nestled about its grounds. Tours of the castle are available Tuesday to Friday from April to early November, and tickets range from £13 – £22.
The best time to visit this beauty is in spring, when the structured gardens are bursting with colour and tulips galore. Exciting events such as medieval-themed festivals and jousting tourneys occur at the castle throughout the year, so check the calendar before you go.
How to get there: You can get to South Downs in about 2 hours driving from London. If you prefer public transport, there's a 90-minute train ride from London Waterloo to Liss in the heart of the park.
Where to stay: We highly recommend the Hideaway Apartment on a quaint farm in the middle of the park, especially for couples. With barbecue facilities, air-conditioning, free Wi-Fi, and private parking, you'll be most comfortable.
New Forest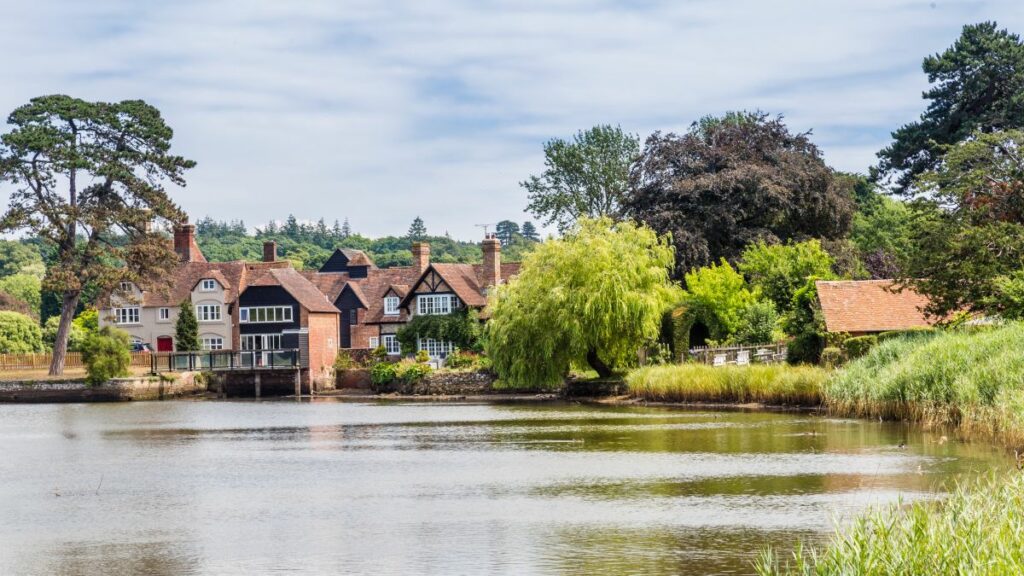 Further outside London, this national park is a highway for free-roaming farm animals – you'll see ponies, cattle, sheep and donkeys ambling about the forests and villages.
In the wilder areas of the park you can spot up to five different species of deer. An assortment of birds and jewelled butterflies add to the ambience of New Forest National Park.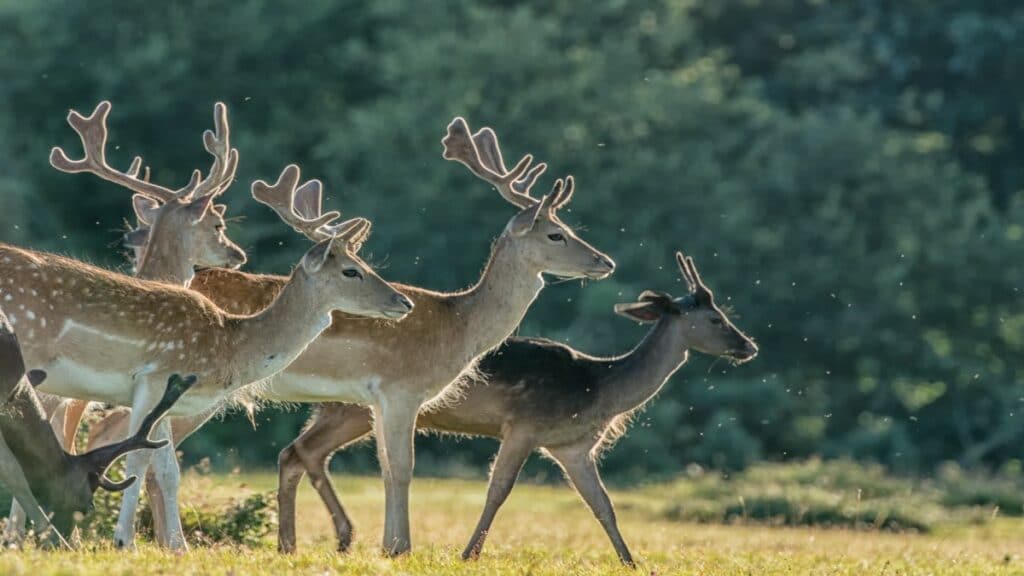 Although the name suggests otherwise, the park is home to over 1,000 ancient trees—the highest concentration in Western Europe. Twisted by time, primaeval oaks and weathered beeches hundreds of years old are humbling sights to behold.
If you go by car, take the Rhinefield Ornamental Drive for gorgeous views of giant redwoods, Douglas firs, and a plethora of striking blossoms dotted along the way. You'll pass the Rhinefield House, a country mansion with an elegantly decorated garden complete with ornamental ponds, and end up near the Blackwater Arboretum.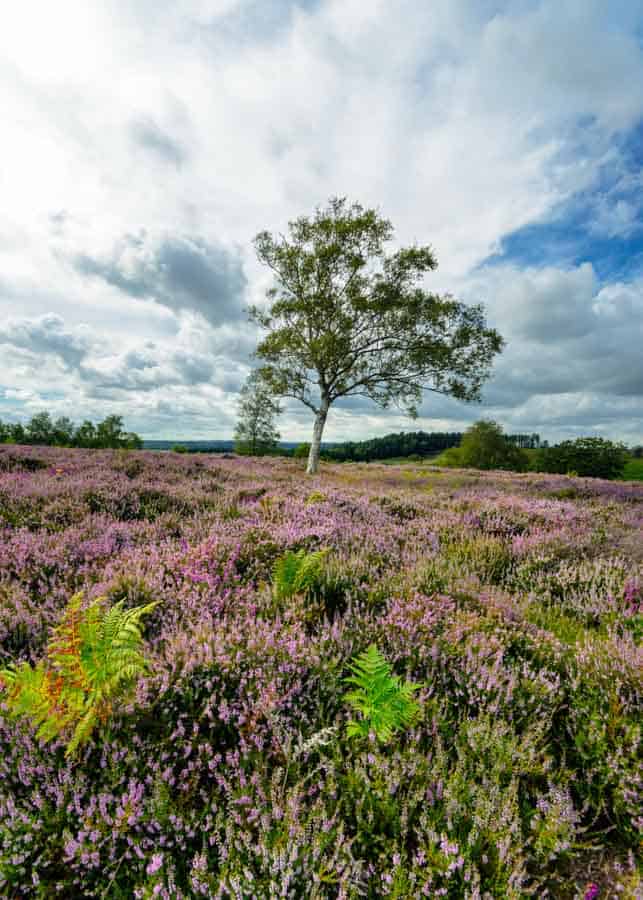 A 26-mile stretch of coastline featuring salt marshes, lagoons, and mudflats is home to hundreds of varieties of birds, including peregrine falcons. If you're an avid twitcher, you won't want to miss the opportunity to witness these glorious species in all their splendour.
Cycling and hiking trails are aplenty, so there'll be plenty of opportunities to enjoy the scenery by foot or bike.
How to get there: The fastest option is to take a 90-minute train ride from London Waterloo. Alternatively, it'll take about 2 hours and 20 minutes to get there by car.
Where to stay: The Twin Cottage in New Forest National Park is an exceptional accommodation. It comes with full kitchen amenities, free Wi-Fi, and a freshly baked food hamper to welcome you.
Norfolk Broads National Park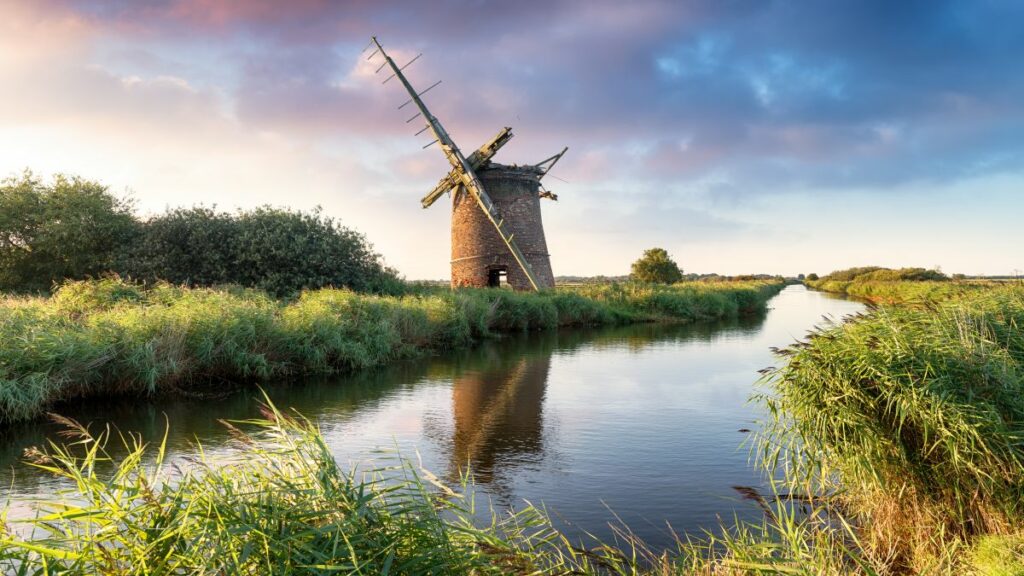 National Parks are traditionally a place for tranquillity and an appreciation of nature at its finest. But what's unique about Norfolk Broads is that it boasts a slew of family-friendly entertainment.
The Hippodrome Circus is a fantastic experience for all ages (the Water Spectacular finale will leave you gasping), and amusement parks will keep the kids entertained. There are the gentle thrills of funfair rides, adventure golf courses, and go-karts to enjoy, as well as the more exhilarating log flume and rollercoaster rides.
A plethora of wildlife parks awaits you as well. You can get up close and personal with meerkats and wallabies at Pettitts Animal Adventure Park or watch tropical sharks swim by at the aquarium in Great Yarmouth.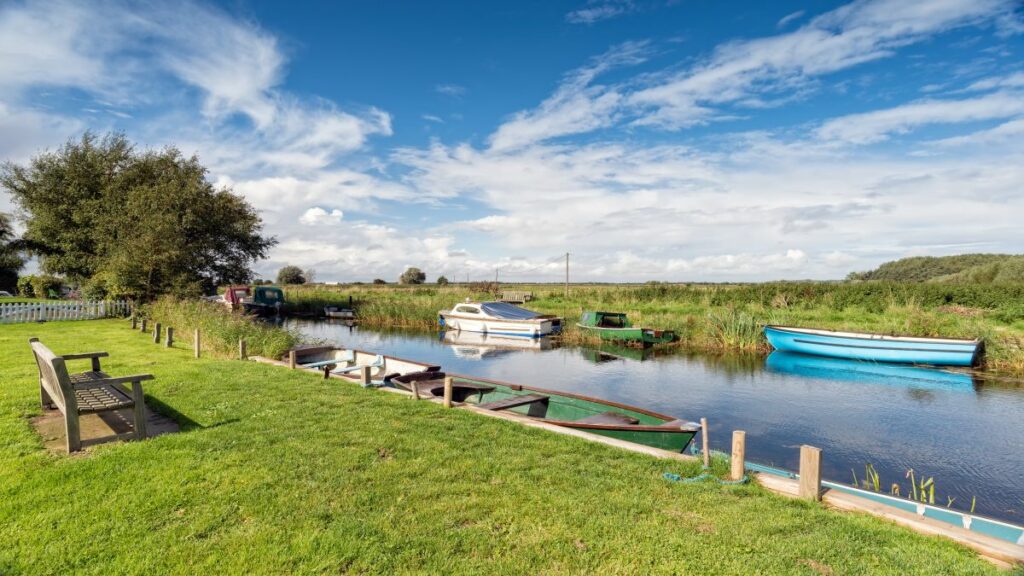 One of the unmissable attractions for animal lovers is the Thrigby Hall Wildlife Gardens, where you'll see Sumatran tigers, red pandas, and a variety of majestic leopard species. Many of the leopards are endangered and are involved in breeding programmes, so not all of them may be at the sanctuary simultaneously.
Watersports are also a popular activity at Norfolk Broads, whether you choose to take a boat tour or paddleboard or kayak along the lengthy waterways that crisscross the area.
If watersports aren't your thing, grab your walking shoes and take to the trails. Many of them pass by beautiful historic castles and buildings, including some ancient Roman ruins.
How to get there: It'll take you about 2.5 hours to get there by car, and a train ride from Liverpool station gets you there in 3 hours.
Where to stay: Baron's Court is a stunning accommodation located close to many places of interest. The rooms are big with wrought-iron balconies and private bathrooms, and the breakfasts are sublime.
Practical Tips for Exploring Country Parks Near London
When you visit a national park near London, it's a good idea to bring some walking gear along. A good pair of walking shoes goes a long way – there's nothing like a blister to hamper your hiking holiday. Insect repellent will protect your arms and legs from the bites of mosquitos and gnats. And water bottles, hats, and sunscreen will save you from the sun, especially during the warmer months.
National Parks Near London: Map