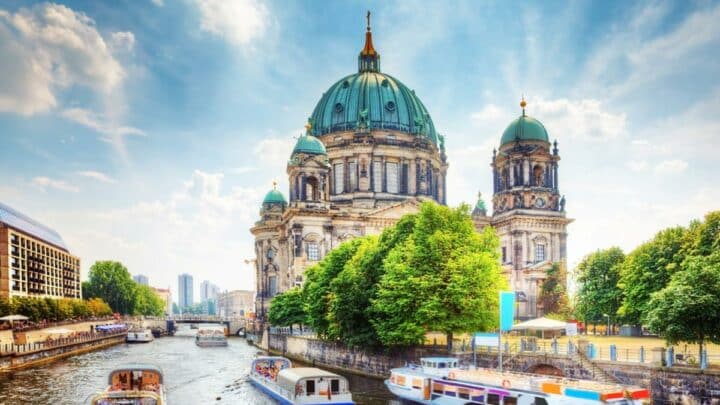 There's a brand new London to Berlin sleeper train running from May 2023. Here's what you need to know.
Happy days for green travellers. You'll soon be able to get from London to Berlin on a sleeper train. The journey, made possible by linking Brussels to Berlin by sleeper service, will take 16 hours.
That means you could feasibly leave London on Friday afternoon and arrive in Berlin on Saturday morning, party yourself silly in a weekend-long German rave AND be back in London at 9.30am on Monday.
Or, you could like, do something cultural.
A Quick Change in Brussels
The service goes live on the 25th of May 2023 and will run three nights a week, though European Sleeper, the aptly-named company behind the overnight trains, is saying they want to have a nightly service running by 2024.
It's worth noting that you'll have to change trains at some point. The service only runs from Brussels so you need to get the Eurostar over there first. The Germany leg of the trip has been planned to make this possible for travellers from London though.
From their estimates you can get a 3pm Eurostar from St. Pancras and have an hour or so to make the 7pm sleeper service from Brussels to Berlin.
So how much will this cost you? Well a seat on the sleeper train (and a half good night's sleep) starts at €49 which, at the time of writing, is about £43.
You can get one of those extendy-bed-seats for €79 (£69) or a whole sleeper compartment for €109 (£95).
And yes, breakfast will be served.
London-Berlin Sleeper Train: Practical Information
When: From the 25th of May 2023
Where: Departs from St. Pancras Station and arrives at Berlin's main station (Hauptbahnhof).
Tickets: Varies – from £43 – £95
London-Berlin Sleeper Train: Map