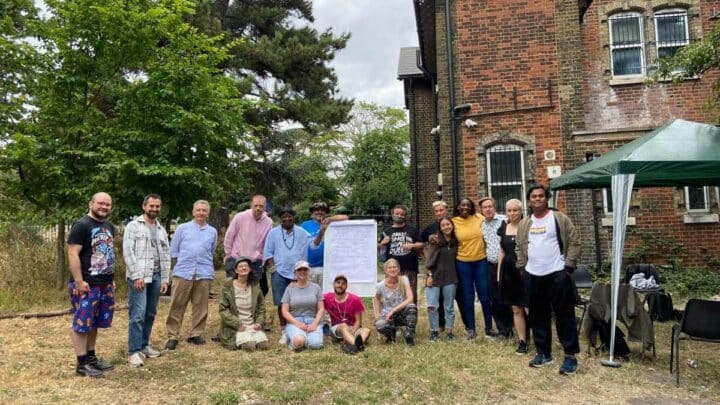 London's first Museum of Homelessness to open is set to open up at a permanent location in Finsbury Park later this year.
A new museum that will put the experiences of homeless people at the heart of its exhibitions is set to open in Finsbury Park later this year. The Museum of Homelessness will be the first permanent location of the charity under the same name.
While the location might be new, the charity certainly isn't. They've been operating around the UK since 2015, doing pop-up exhibitions and helping to organise aid for homeless people.
There's no set date for the museum opening yet, other than it will be sometime in 2023.
Here's what we know so far…
What Can You Expect?
The museum will be a creative hub that will host and organise performances, exhibitions and talks by people who have experienced homelessness. In its first year it will also have three artists in residence, Jacob V Joyce, Surfing Sofas and Liv Wynter, who will be contributing art.
But it doesn't just stop at art; they'll be organising events to support homeless people too. This includes 250 support sessions per year ranging from things such as legal support and housing rights, to just simply providing supplies like food and clothing for people living rough.
Plans for the site also include a studio space for people going through homelessness to use, and a partnership with Access to Sports to get people engaged in sports and developing qualifications through mentorship programmes.
And, not satisfied with just that as ways to help get people off the streets, the museum has said it will try to employ homeless people as much as it can. Though it added that people with a roof over their head are also welcome to work there.
Keep your eyes peeled on the Museum of Homelessness' website for the latest updates.