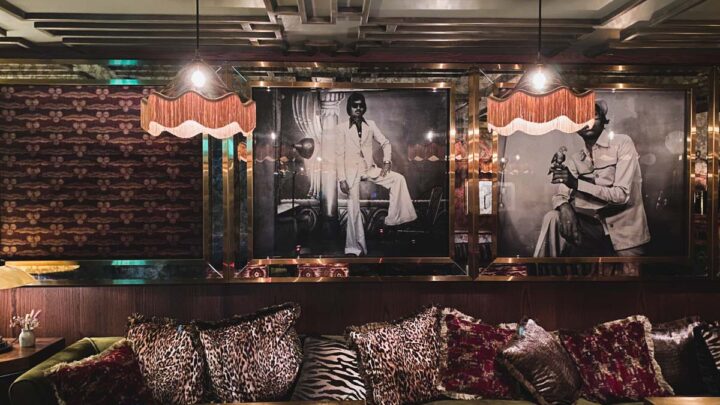 Looking to drink is style? Or perhaps in secret? Here's your insider's guide to tracking down the best speakeasy bars London has to offer.
With one of the best cocktail bar scenes in the world, we feel like we could never get bored of drinking at London's top bars – you could literally find a new type of place to drink at for every day of the week. One type of bar that never seems to get old are the ones hidden away behind London's unmarked doors and in its unassuming basement spaces.
Yes, that would be London's many speakeasies. A throwback to the days of America's prohibition that's survived to the present day for no better reason than drinking in them is great fun (Oh, and the small note that they were the model for basically all cocktail bars to come).
There are plenty to choose from in this city, but which ones are the best, and how exactly do you find them? Here's your guide to finding out.
The Best London Speakeasies
Blind Spot
Covent Garden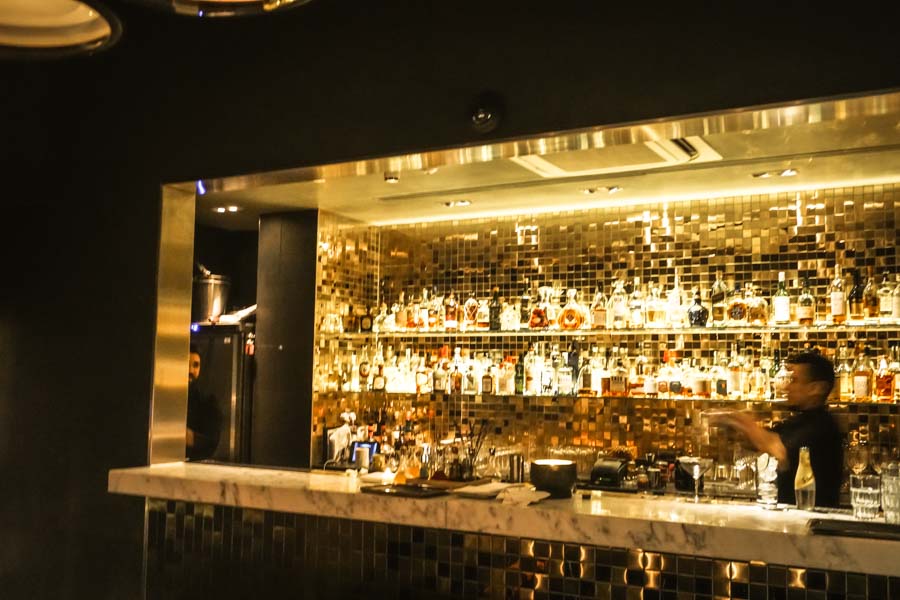 To find this London speakeasy you'll first need to head to the St Martins Lane Hotel just off from Covent Garden. When there, dip behind the tea counter (trust us on this one) and look for the door with the gold handle.
On the other side of it, you'll find Blind Spot, a secretive bar that's got some very good cocktails – so good in fact that we've never managed to leave here without having had at least one too many.
Those cocktails take inspiration from various aspects of the tea trade, all coming very well presented with a creative hand in their making.
Nightjar
Shoreditch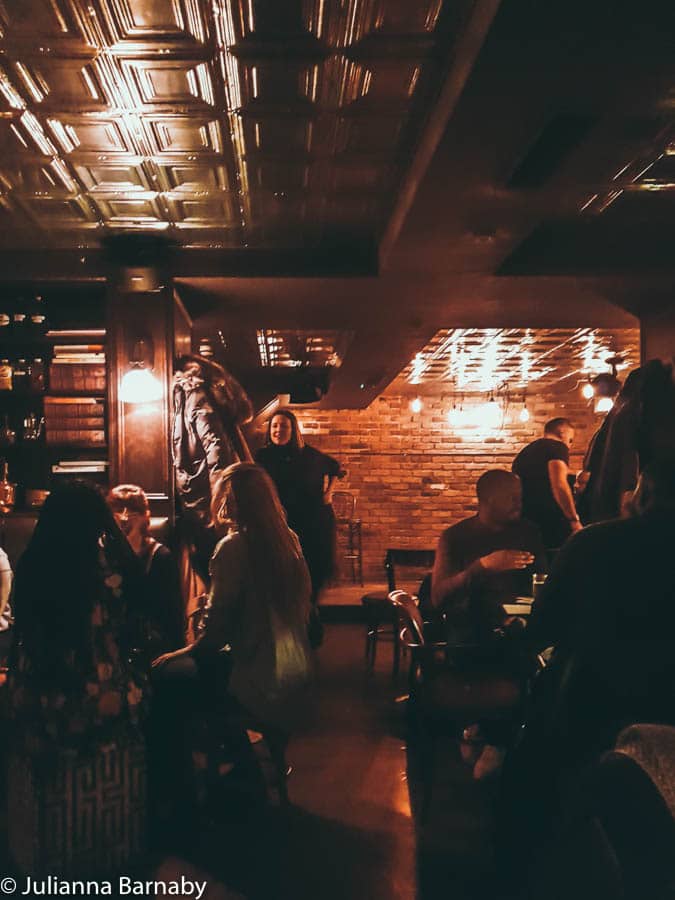 Nightjar is up there with the best bars in Shoreditch and has a pretty reasonable claim to the title of best speakeasy London has to offer – though it's a tough shout with so much stellar competition.
We love this spot. It's a speakeasy in true style: dark, moody and squirrelled away. They have live jazz performances to really set the tone and the cocktails (classics and twists thereof) are all on point.
We should point out though, that Nightjar's popularity isn't just limited to the London x London team. This place might be the worst-kept secret in London.
The Mayor of Scaredy Cat Town
Shoreditch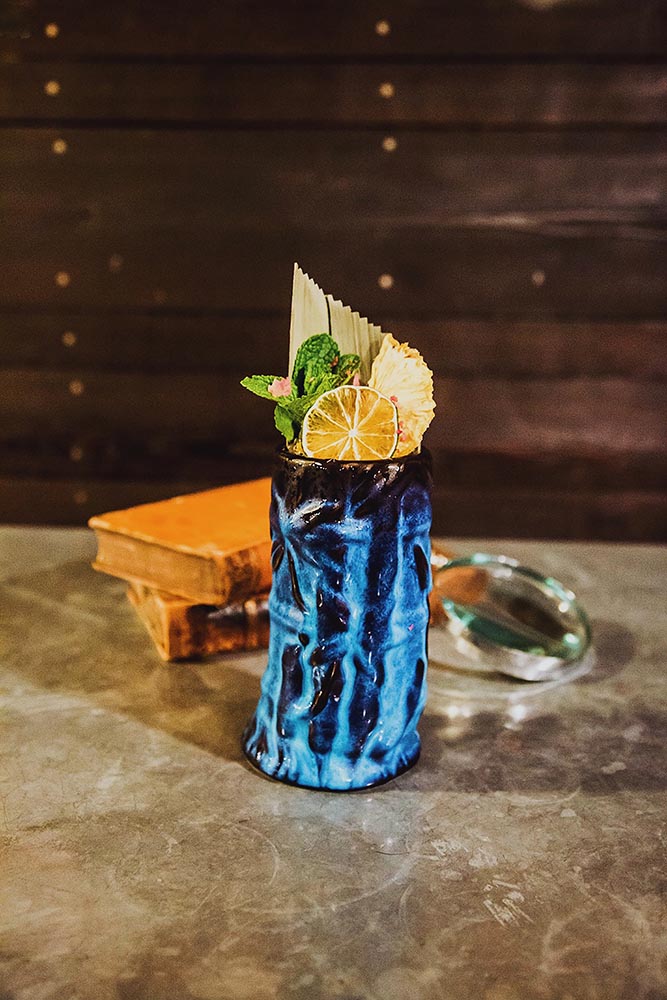 Tucked away in the most surprising of locations, The Mayor of Scaredy Cat Town is a speakeasy through and through. Head to The Breakfast Club on Artillery Lane to begin your search.
Look out for the vintage fridge – you're going to go through it. Can't find what you're looking for? Just tell a mayor that you're here to 'see the Mayor'. They'll be able to point you in the right direction.
Once through you'll find yourself in a basement full of outlandish decor and odds and ends, salvages from vintage stores, with a menu of equally bombastic cocktails to choose from.
BYOC
Camden
BYOC does things differently: You're not going to drink if you don't bring a bottle. Yep, sounds cheeky on first appearances but it's actually a cool concept. You bring some kind of spirit, maybe something fancy that you really like, pay a small cover charge per person and the bartenders will mix it into a spread of totally unique drinks.
The setting for this happens to be a deeply moody bar where you'll be drinking around salvaged blackjack and poker tables – could it come more prohibition-style than that? We think not.
Bandra Bhai
Fitzrovia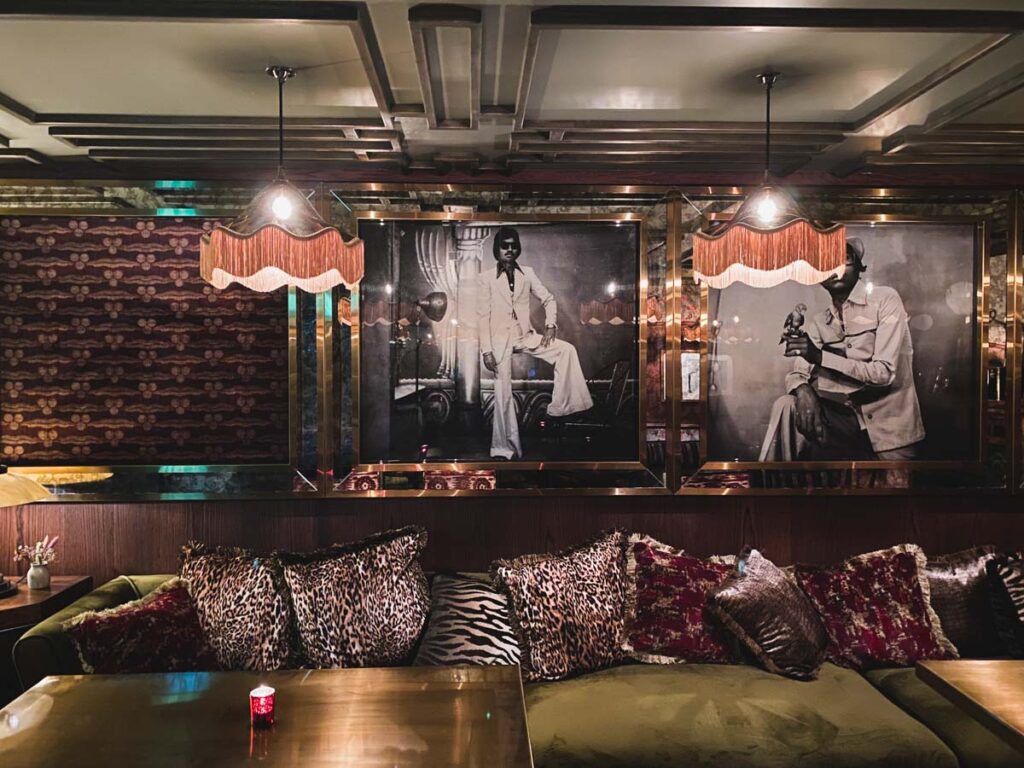 Easily the quirkiest speakeasy bar London has to offer, Bandra Bhai is accessed through the back of the Fitzrovia curry house, Pahli Hill and riffs on the theme of an Indian smuggler's den straight out of the 70s.
The decor is gaudy and often gilded. There's animal print in more places than it would usually be welcome and yet more shades of gold splashed in places you didn't at first notice.
It's a sight that somehow excites all the senses, and comes with a great menu of Indian twists on classic drinks as well as, on Saturday nights, live music.
Lost Property Office
Waterloo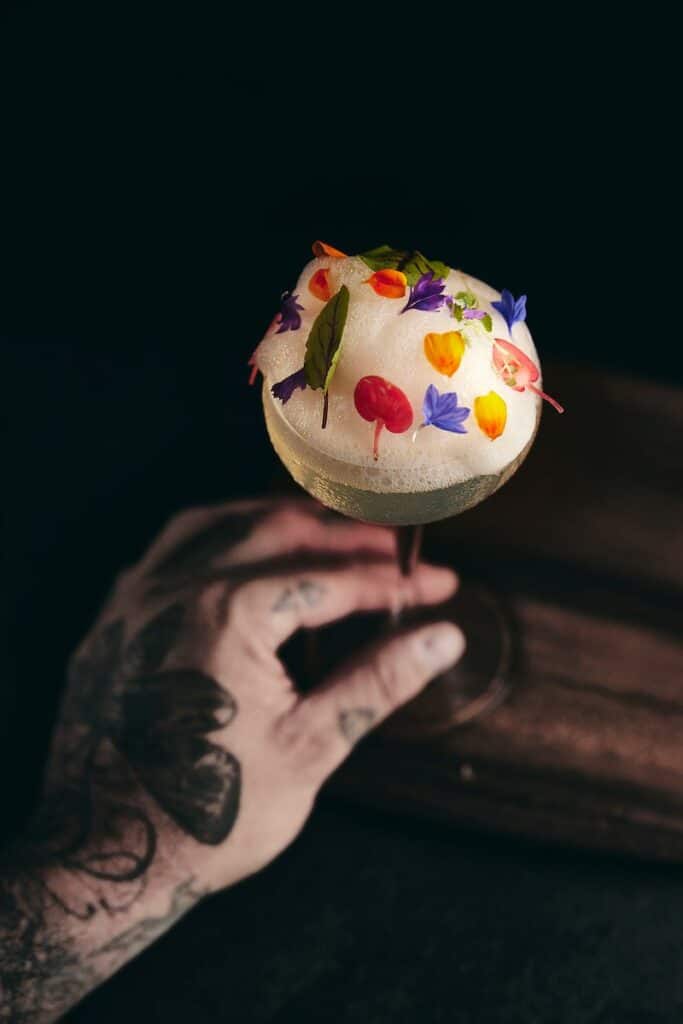 What if we told you that to find a great speakeasy you'd have to go to Brewdog? You probably wouldn't believe us right? But then again we did just tell you to step into a fridge and duck behind a working hotel tea bar to find a drink, so let's assume we have your trust.
If you do believe us, you'll head to Waterloo's Brewdog where you'll find Lost Property Office. The bar doesn't have anything to do with its beer-obsessed host. It was launched by award-winning bartender Rich Woods, the mind behind SUSHISAMBA and Duck and Waffle.
He's not held back here either. Star of the show? The Full Flex – a killer Manhattan in disguise.
Experimental Cocktail Club
Chinatown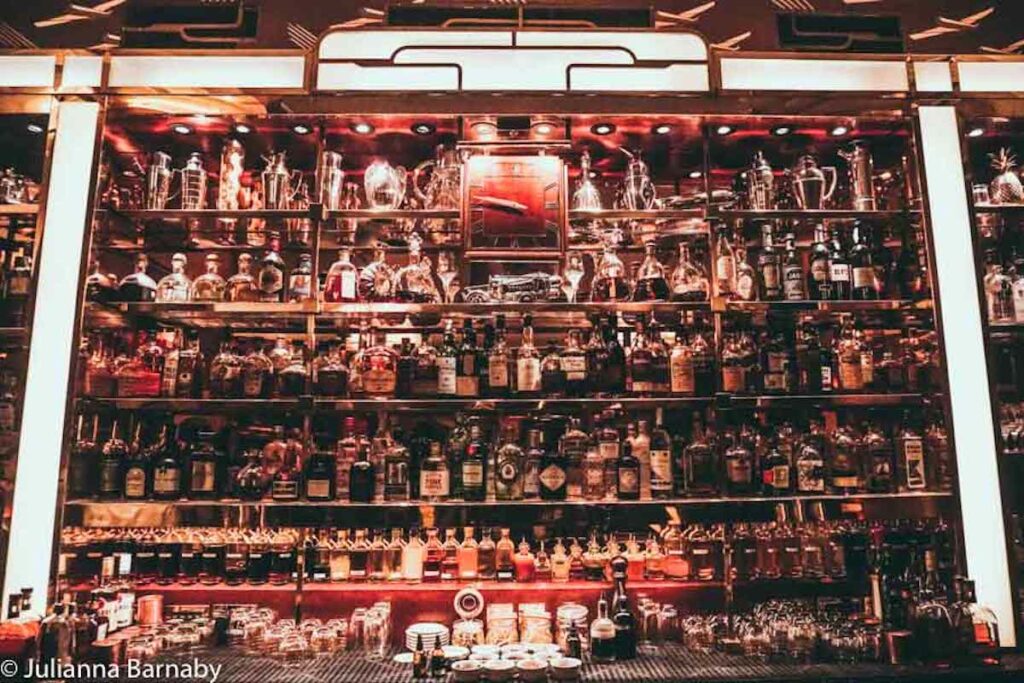 Experimental Cocktail Club is a place we return to again and again – often as part of a routine post-Prince Charles Cinema drinks to grease the cogs of film discussion. They've been here since 2010 which – basically before the speakeasy became mega-popular.
These days they've found a place in the hearts of many cocktail aficionados so getting a table or space at the bar can be difficult. Get in though and you've got free reign over some great cocktails and a bar that stays open until 3am at the weekends – not too easy a find in London these days.
Discount Suit Company
Whitechapel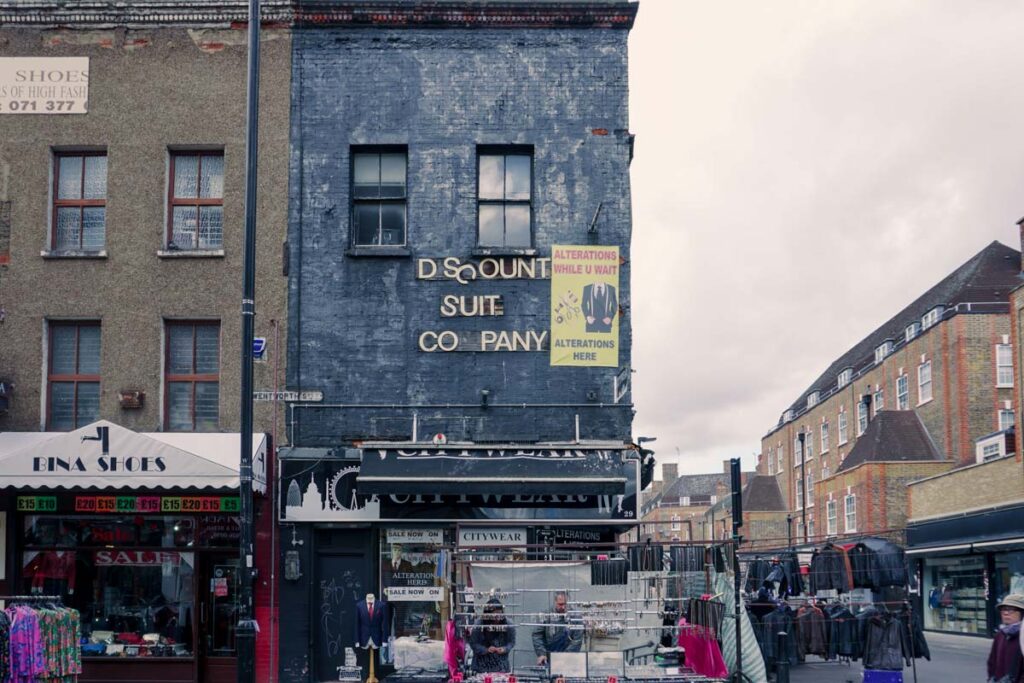 Hidden away on Petticoat Lane, down a surreptitious set of stairs and with an old tailor's studio as a home, you'll find Discount Suit Company.
The bar is gorgeous. Everything is so warmly lit that the brickwork seems to glow. Comfy red-leather chairs are dotted about the place in a way that makes the intimate room still feel very private.
From behind the bar you'll find a bunch of experimental cocktails and a menu that changes with the seasons. Whatever you order, expect it to look outrageous and taste brilliant.
Happiness Forgets
Shoreditch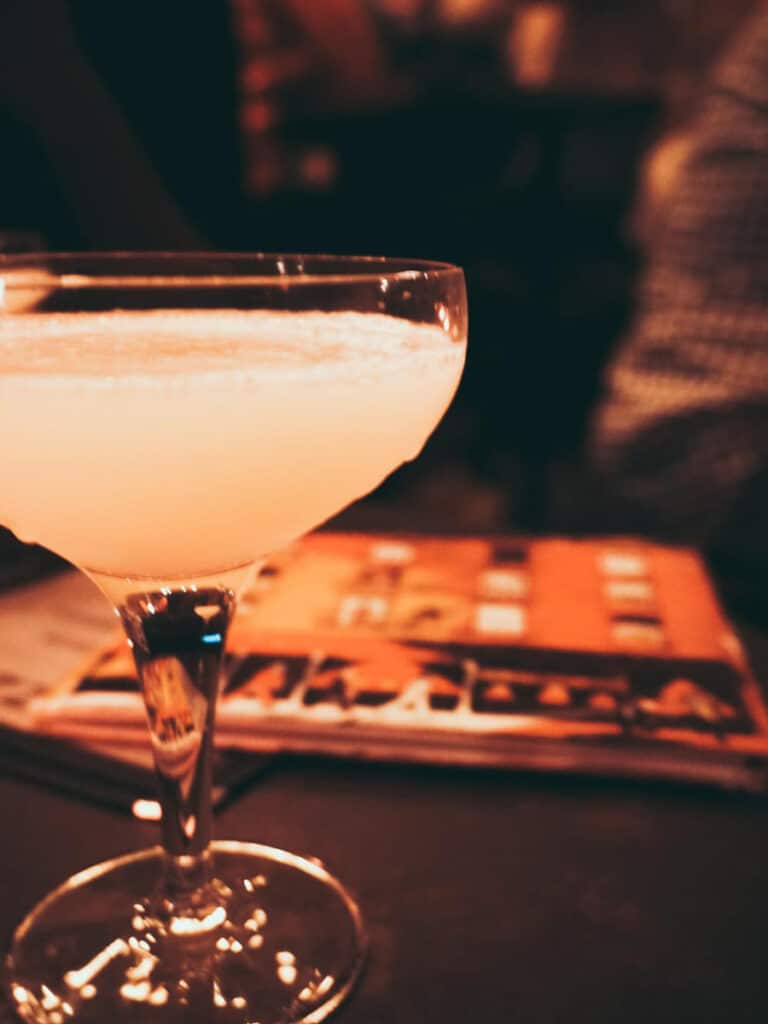 Another great speakeasy Shoreditch can boast is the wonderful Happiness Forgets. It's a bit of a cornerstone of the London cocktail bar scene and one we absolutely love. There's not much space here and the place is hella popular, so be prepared to struggle for that table.
If you do manage to get one though, you'll be treated to cocktails that won the bar a position in the world's top 50 in 2021. There's nothing flashy about them. There's nothing that flashy about the venue either. It's just straight-to-the-point, good quality all round.
London Speakeasy Bars: Map