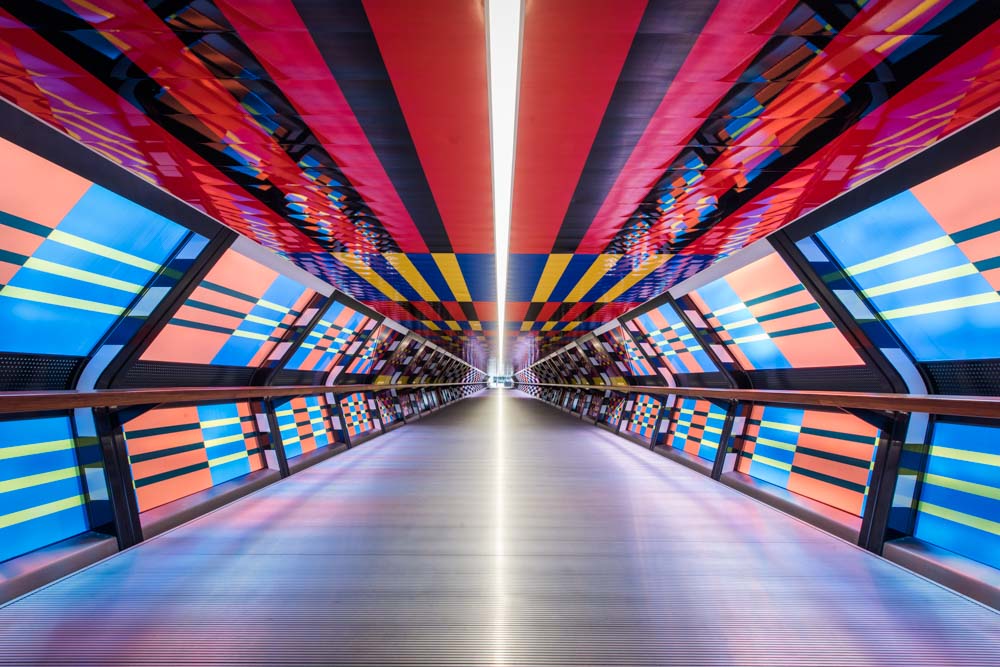 London Mural Festival has been quietly chugging away for the past few weeks, slowly transforming many of the city's plain old walls, subways and shopfronts into colourful creations from some of the best street artists in the world.
It's no secret that here at London x London we're big champions of London's fast-growing street art scene but I've been pretty quiet about it as there hasn't been that much information to share with you guys… until now.
This incredible street art map covers all the works created as part of the festival so far, and will be continually updated with new works for the next month until the festival comes to a close.
Anyone else feel a weekend traipsing around Walthamstow and Shoreditch coming on?
Oh, and here's a peek of some of the work you can see so far…
Where to Find the Street Art at London Mural Festival: Area by Area
Shoreditch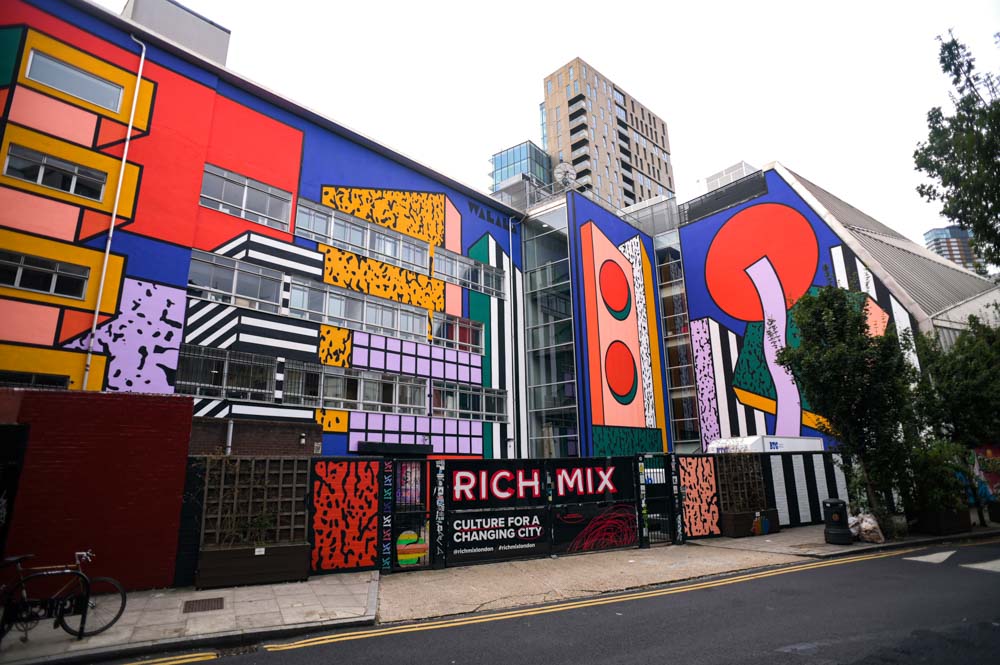 Camille Walala (France)
Rich Mix, Redchurch Street, E1 6LA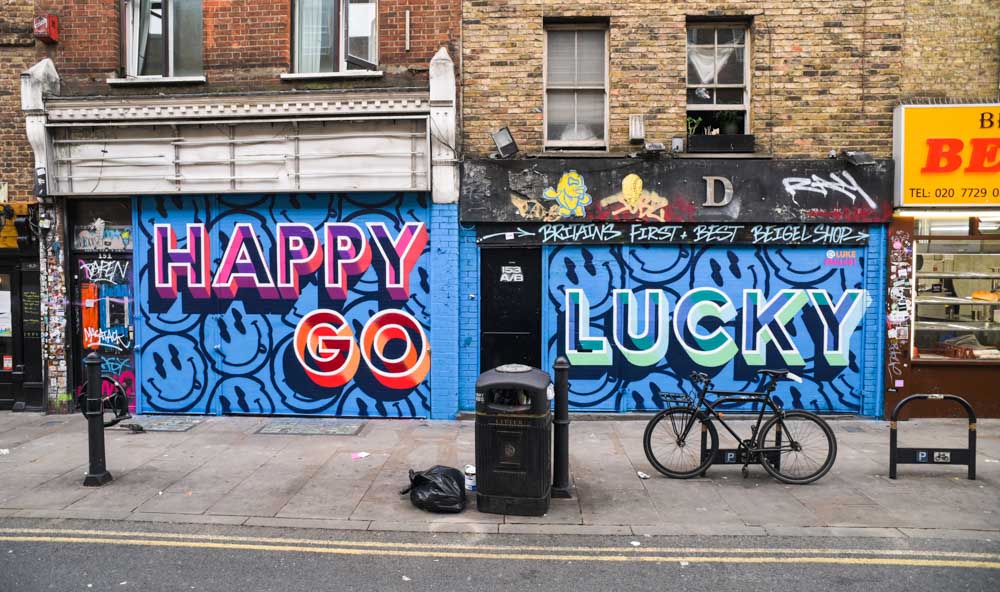 Luke Smile (UK)
151 Brick Lane, Shoreditch, E1 6SB
MadC (Germany)
1 Chance Street, E1 6JT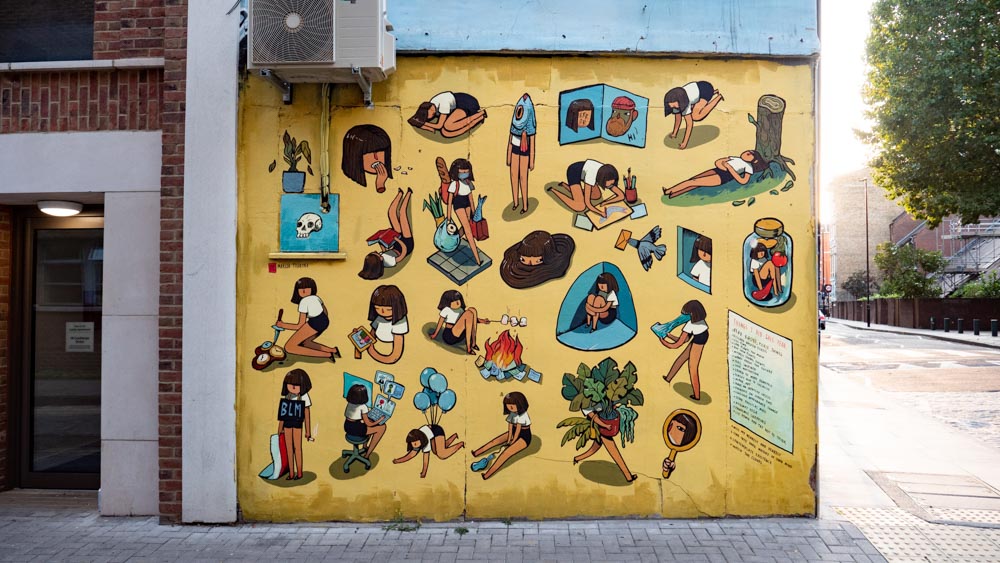 Marija Tiurina (Lithuania)
78 Wentworth Street, Gunthorpe St, E1 7SA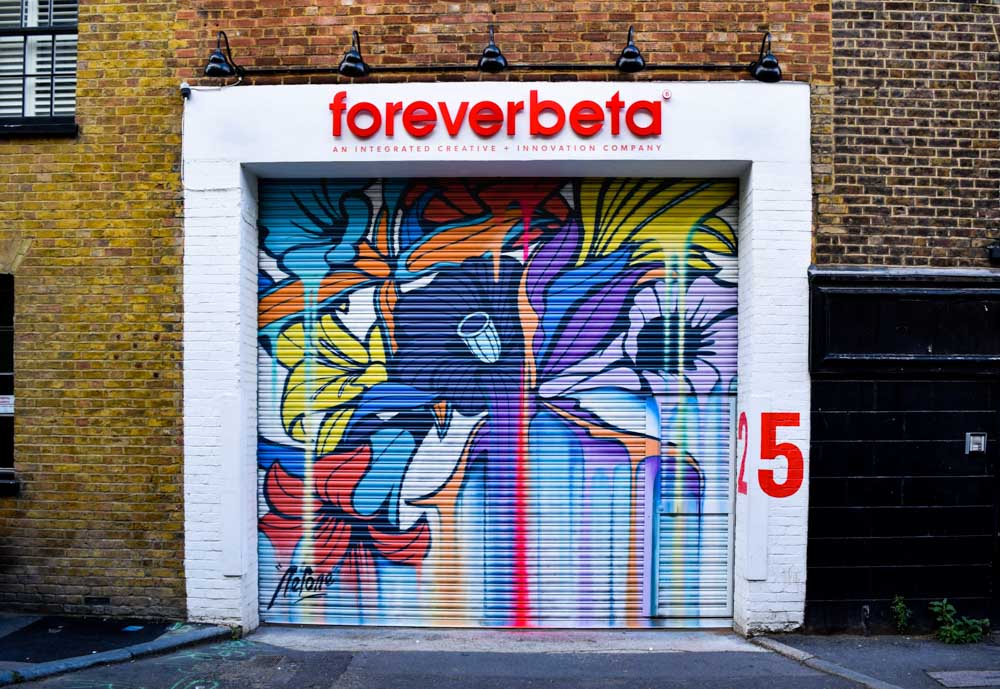 Nerone (France)
25 Holywell Row Hackney, EC2A 4XE
Woskerski (Poland)
Toynbee street / 59 Wentworth ST, E1 7TD
Stratford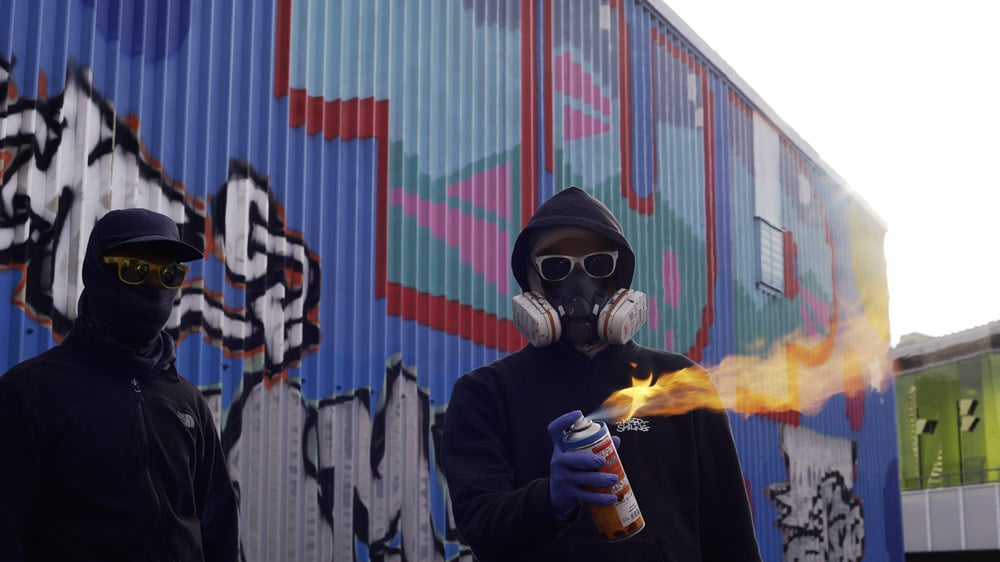 1UP (Germany) – Stratford
Carpenters & Docklands Centre, 98 Gibbins Rd, London E15 2HU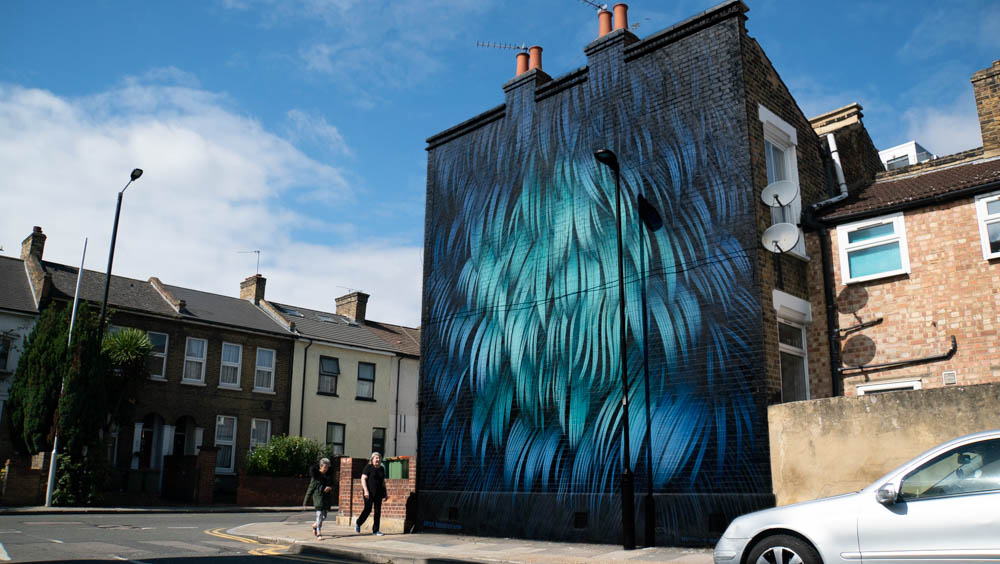 Adele Renault (Belgium)
40 Water Lane, Maryland, E15 4NL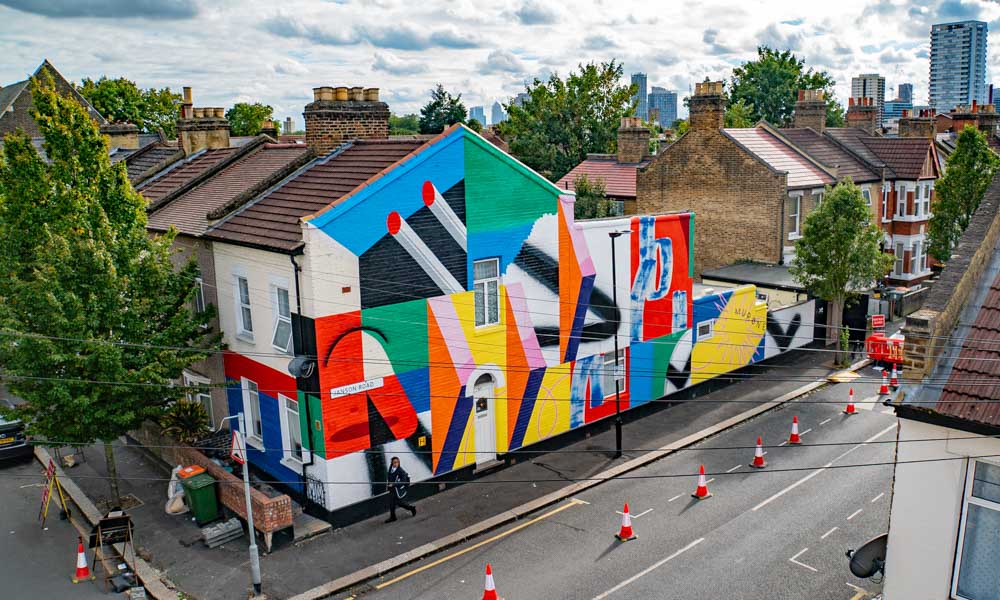 Mur0ne (Spain)
37 Cruickshank Rd E15 1SR
Leyton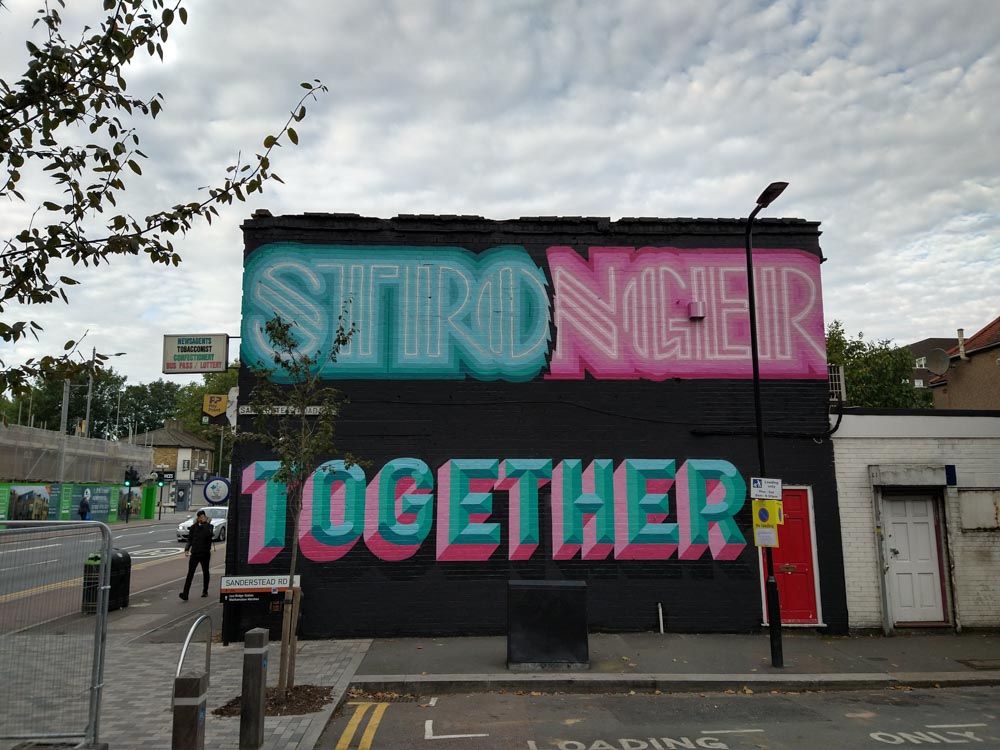 Ben Eine (UK) & Rachel Joy Price (UK)
187 Lea Bridge Road, Leyton, E10 7PN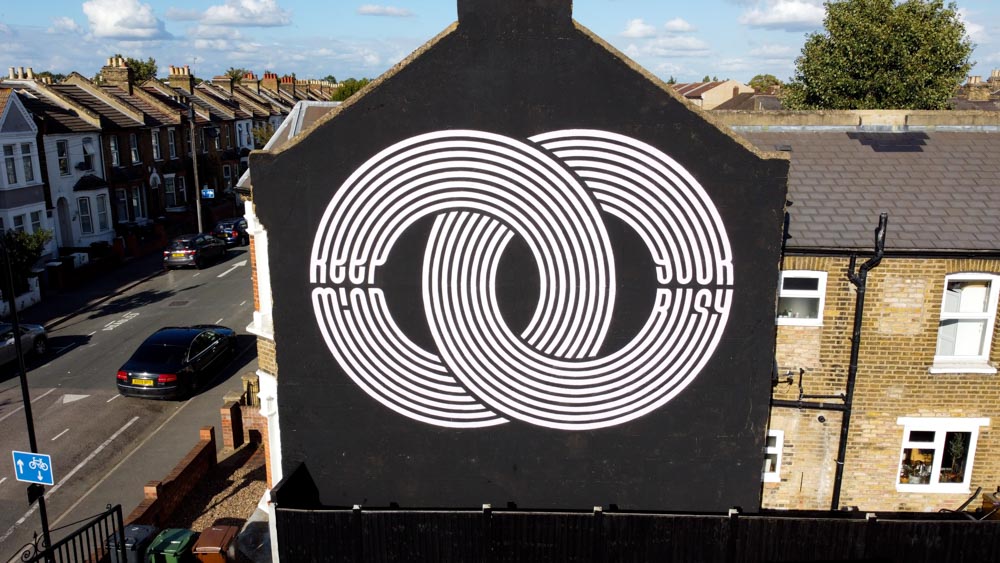 Gary Stranger (UK)
2A Claude Rd, Leyton E10 6ND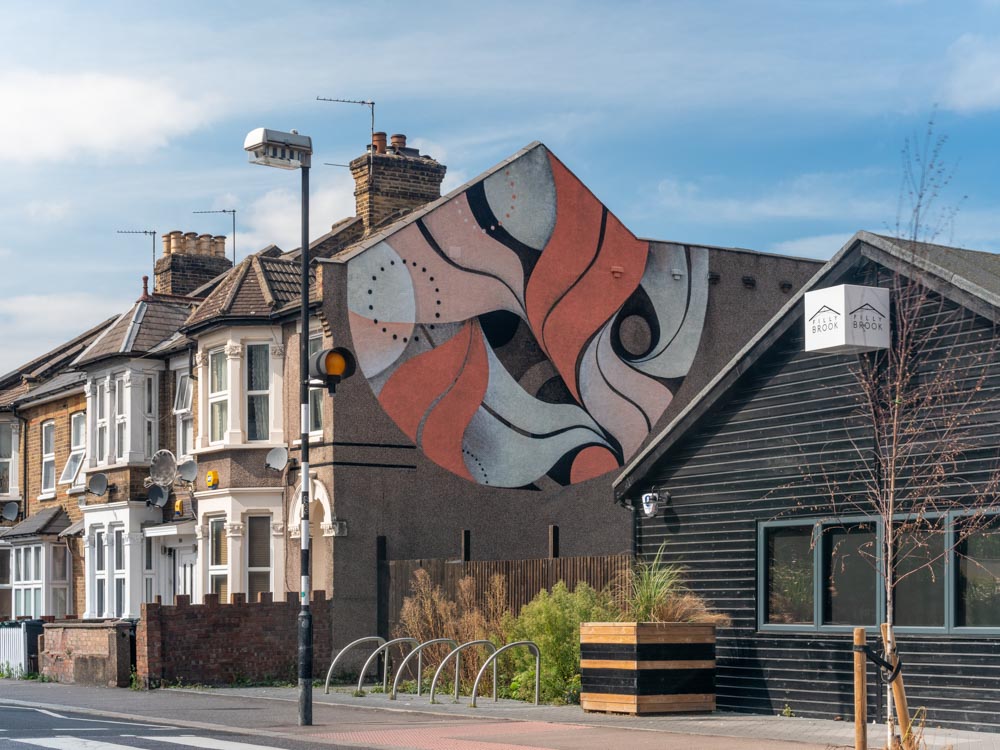 Lucy Mclauchlan (UK)
Filly Brook, 390 Grove Green Rd, Leytonstone, E11 4AP
Canary Wharf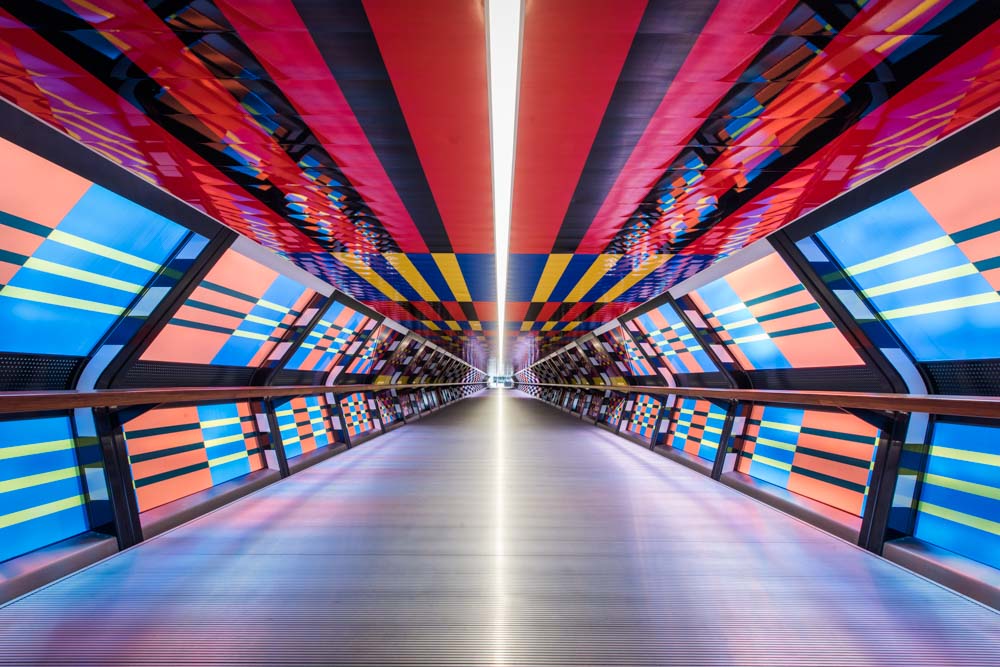 Camille Walala (France)
Adams Plaza Bridge, Canary Wharf, E14
King's Cross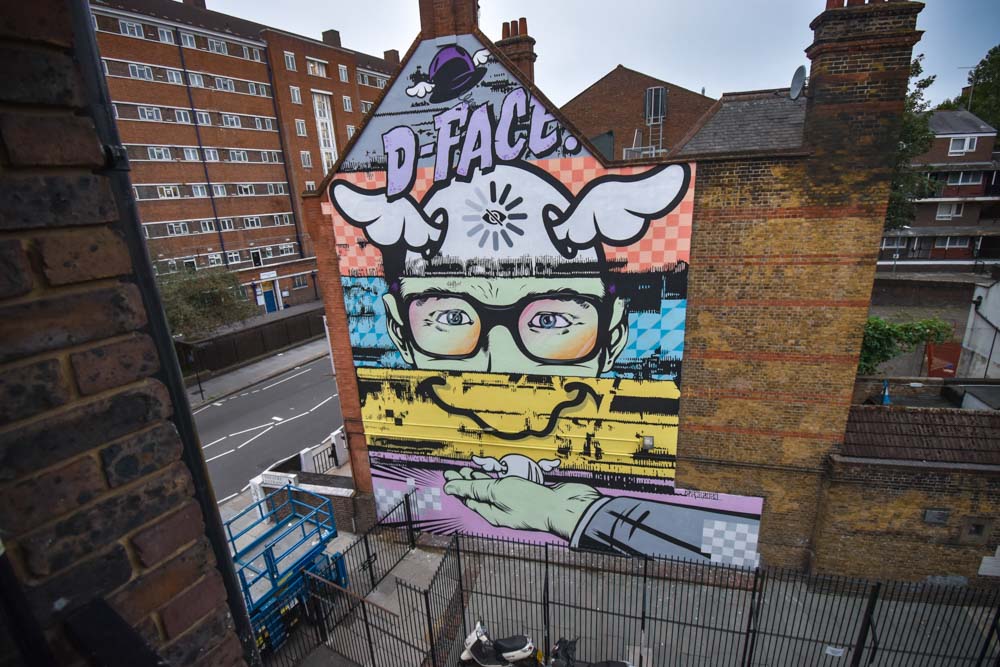 D*Face (UK)
Theatro Technis, 26 Crowndale Road, NW1 1TT
Paddington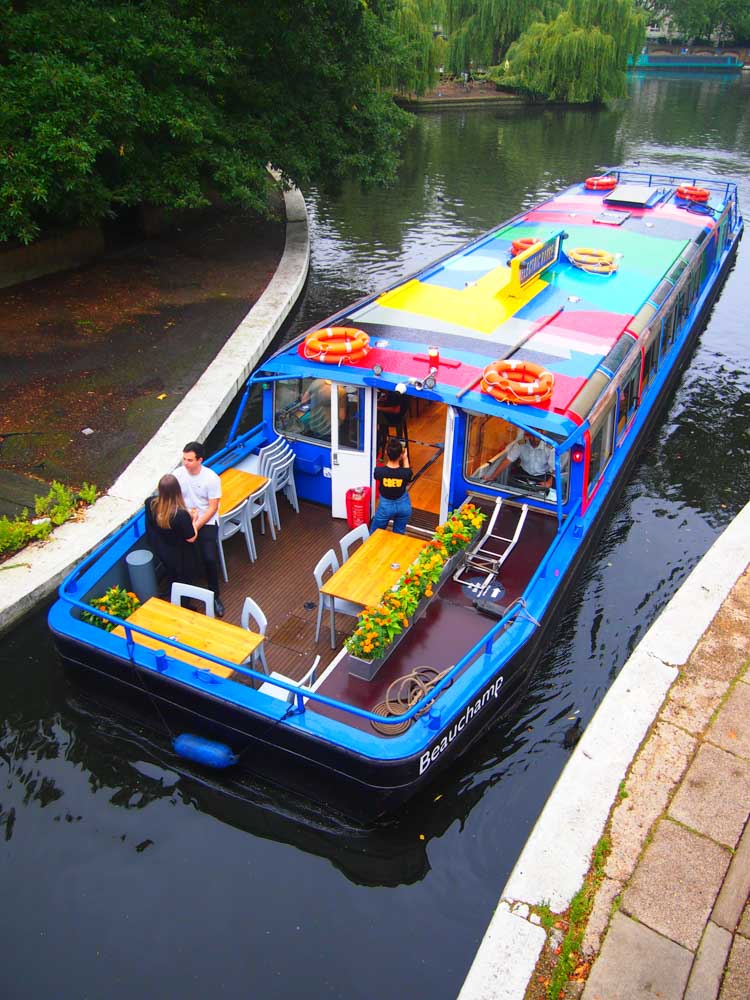 Katrina Adams (UK)
Electric Barge, Grand Union Canal, adjacent to Sheldon Square, Paddington Central, W2
Hackney Wick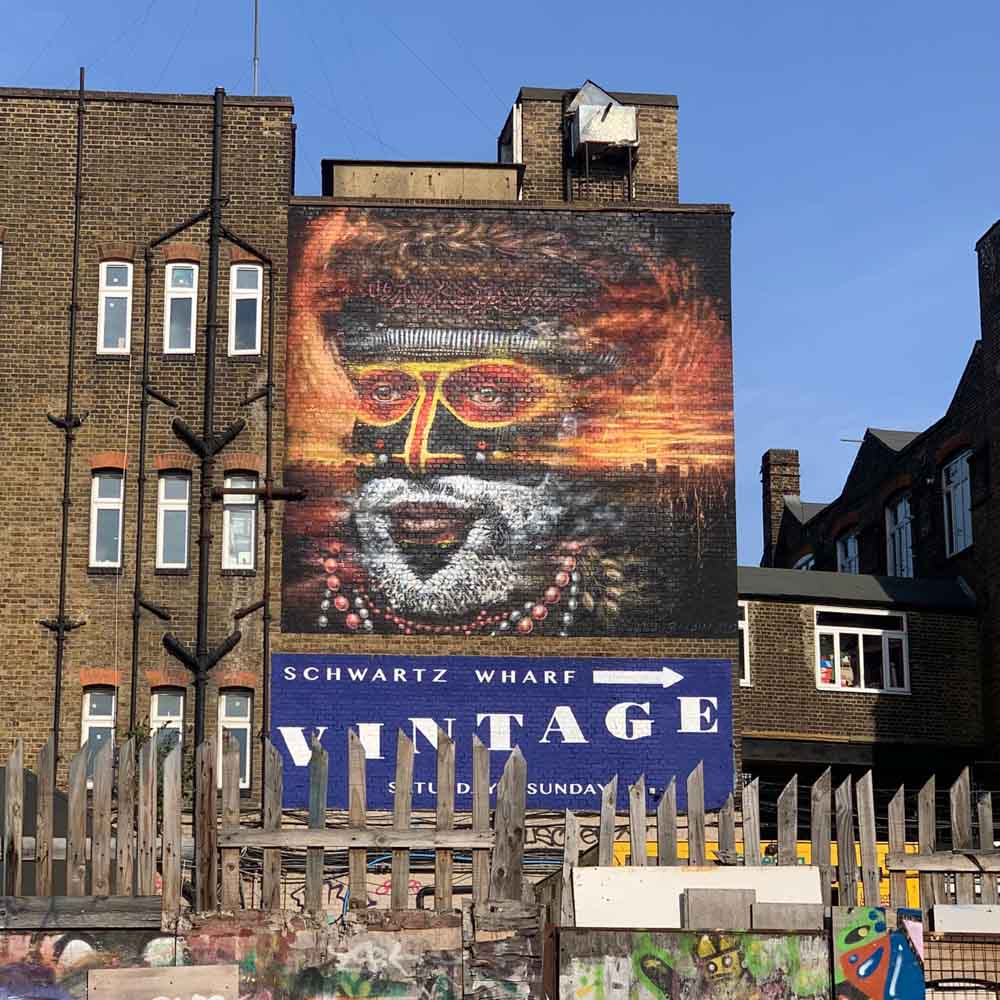 Dale Grimshaw (UK)
92 White Post Ln, Hackney Wick, E9 5EN
Peckham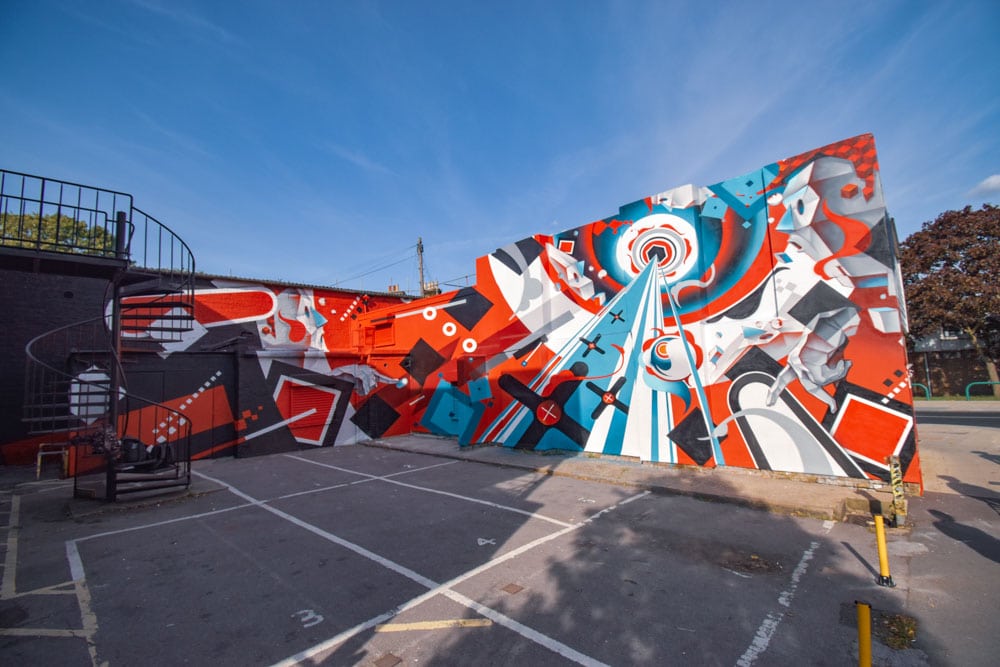 Fate, Iamone & Suiko (Japan)
101 Bournemouth road, Peckham, SE15 3SL
South Norwood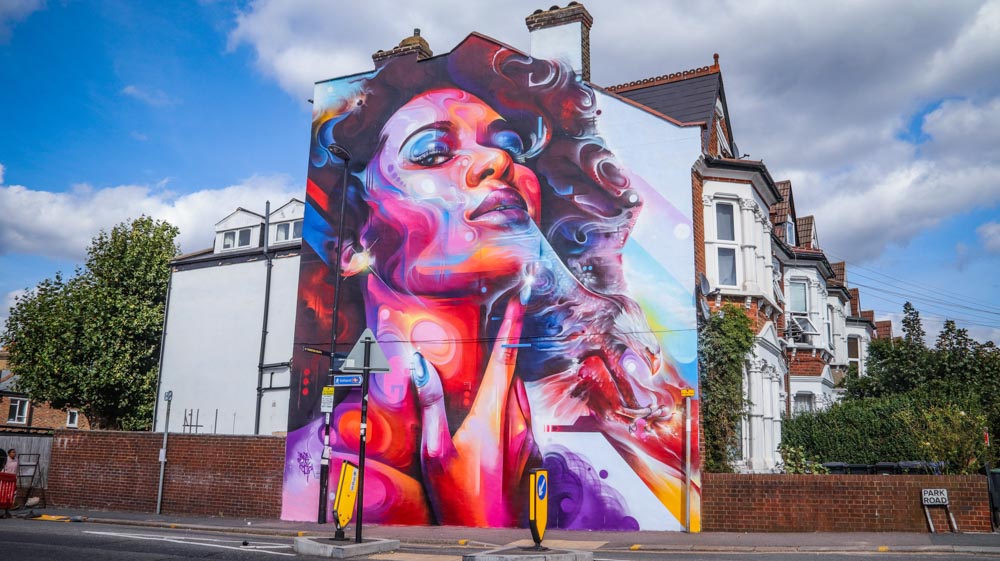 Mr.Cenz (UK)
233 Holmesdale Rd, SE25 6PR
Wembley Park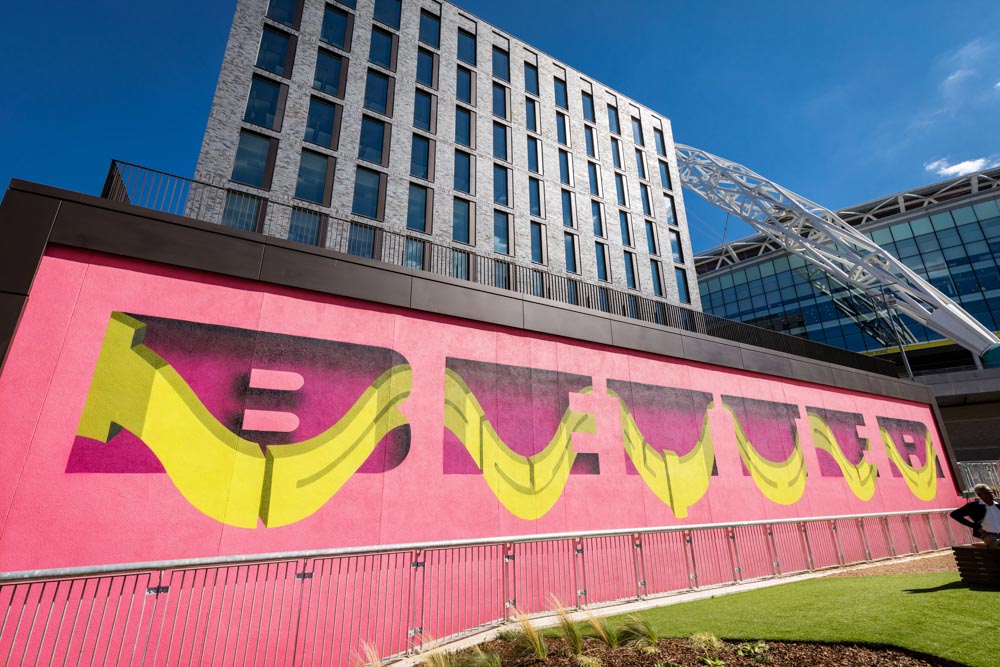 Pref (UK)
22 Wembley Park boulevard, Wembley Park, HA9 0HP
Holborn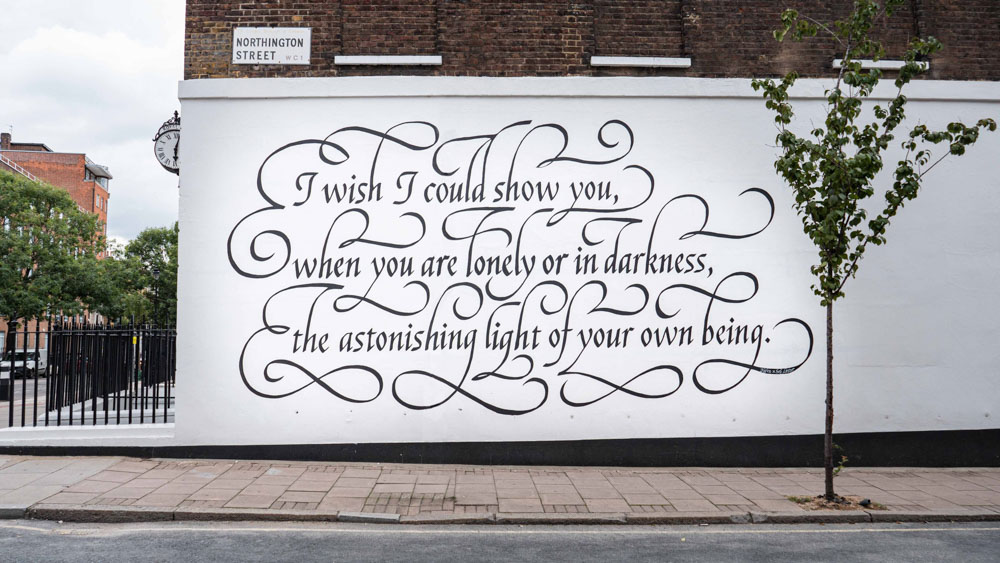 Seb Lester (UK)
10 John Street, Holborn, WC1N 2ED
"Text from 14th century Persian poet Hafez"
Camden
SMUG (Australia) – Camden
236 Webheath Workshops, NW6 2JX

Download the map from London Mural Festival's Website Here
Looking for More London Street Art Guides?
Check these out…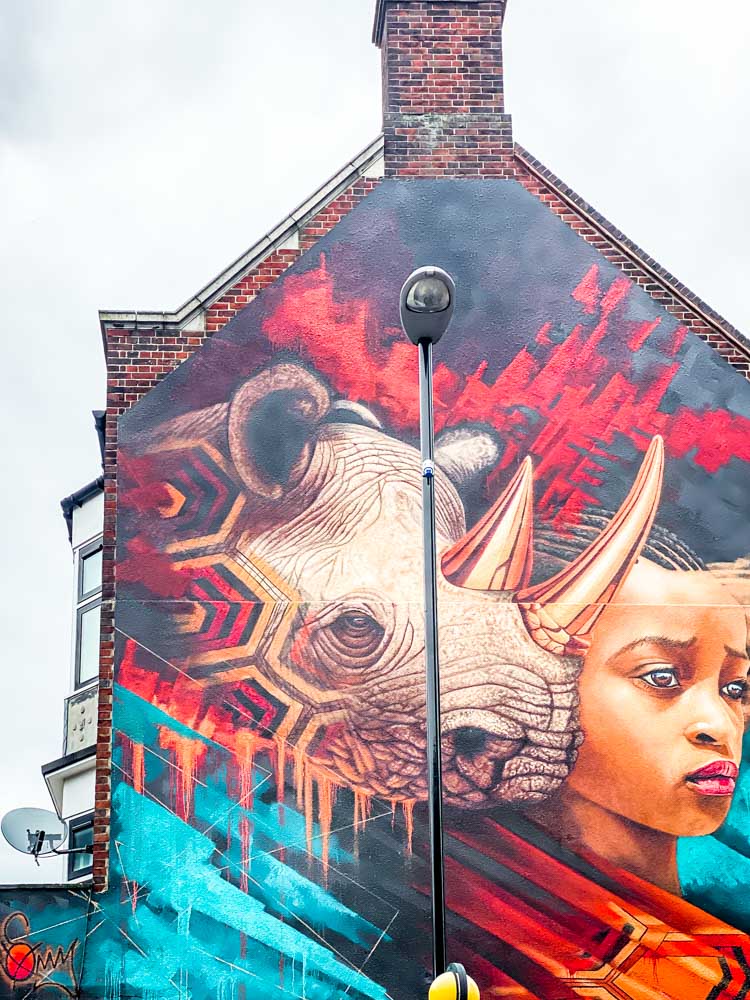 Where to Find Cool Street Art in London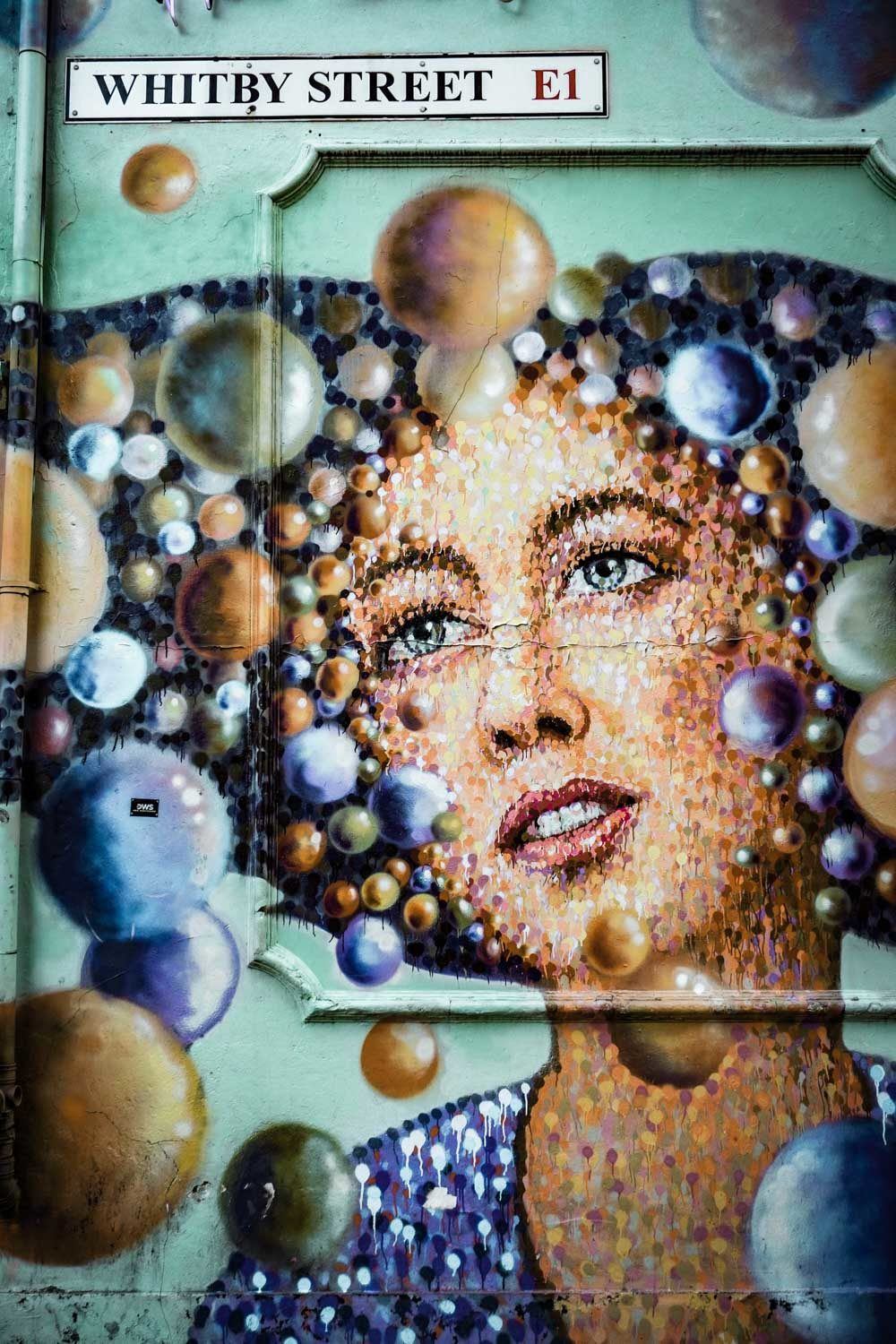 Discovering Street Art in Shoreditch