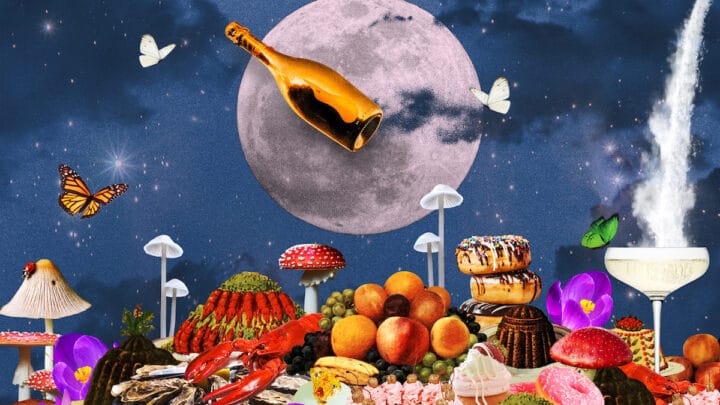 Is there anywhere as beautiful as London in November? We think not.
Spooky season has finished which means one thing… It's time to get out the tinsel and start to celebrate all things Christmas. Ultimate cosy vibes await.
Not sure where to start? We've got you. Here's a roundup of the top things going on in the capital this month – from food festivals and dance classes to festive film screenings sure to put you in the November mood.
Things to do in London in November
Fireworks Night
Multiple Dates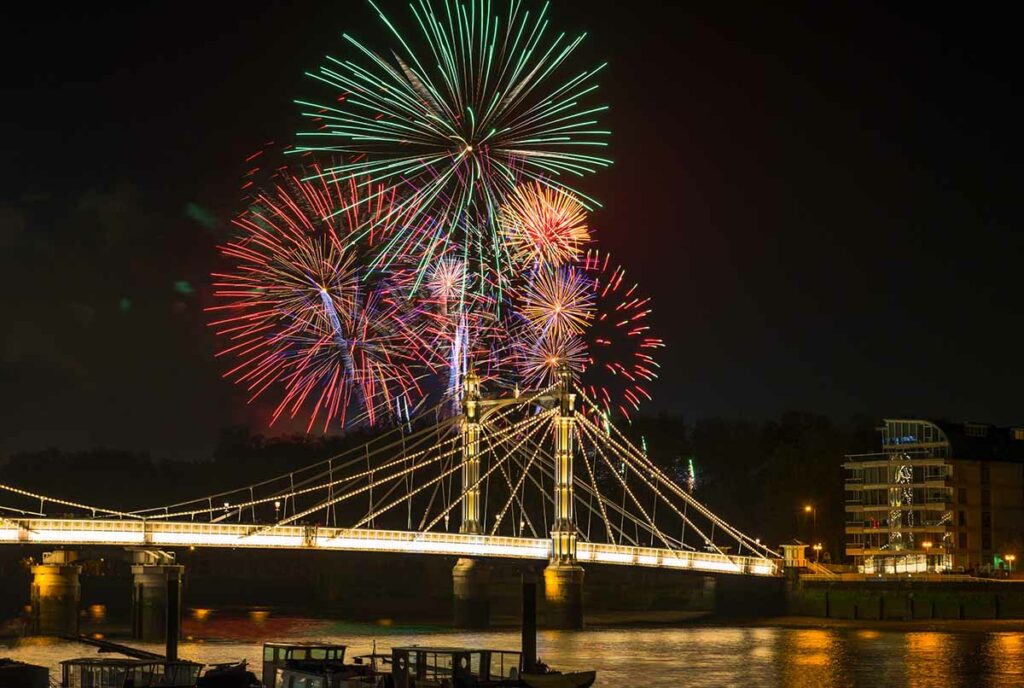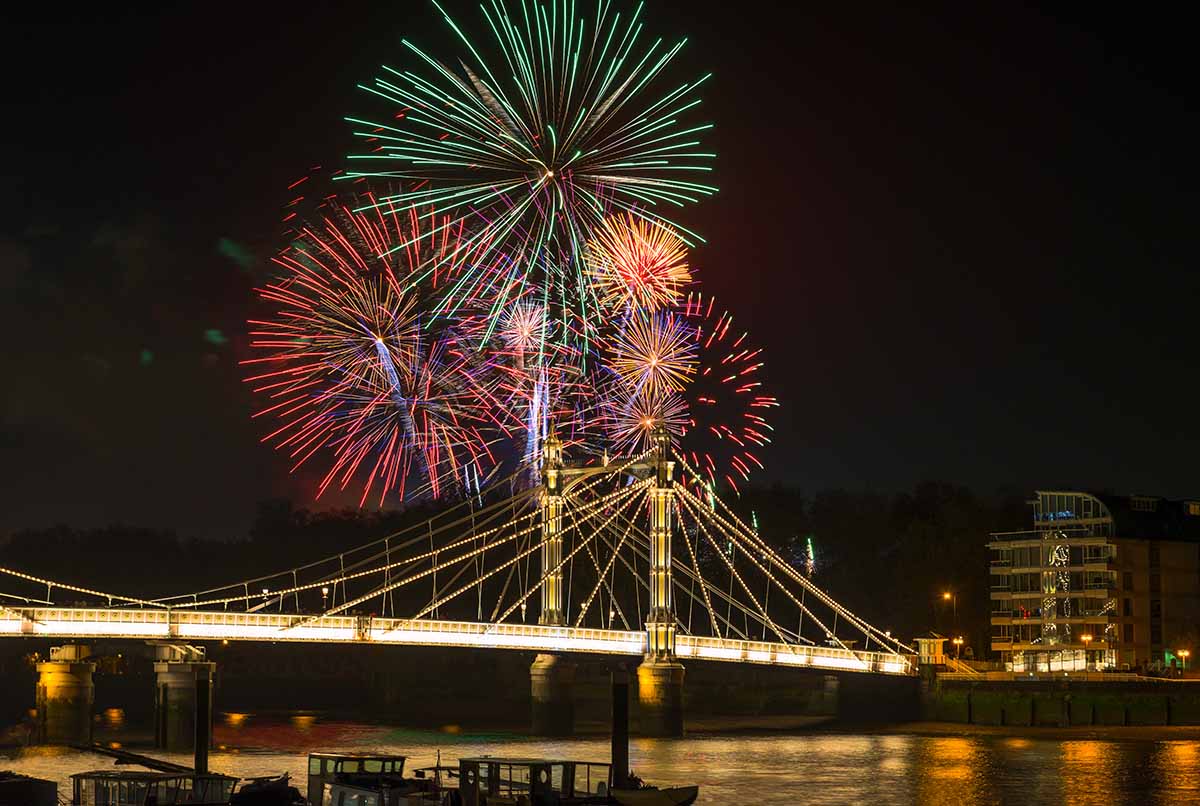 From the Alexandra Palace Fireworks Festival to musical fireworks displays at Wimbledon Park, London loves fireworks night. Throw on your gloves and wellies and get ready to celebrate the 5th November in true British style.
You can get the full low-down on the capital's best firework displays here.
Take a Ghostly Tour of a Disused Tube Station
Multiple Dates
Ever fancied exploring London's spooky stations? After taking a short break for 18-months, London Transport Museum has announced that tours of deserted stops will be running again on selected dates.
Delve deeper into London's underground through hidden entrances and eerie corridors at stations like York Road and Brompton Road, with a friendly guide ready to spill all the station's secrets.
You'll need to book onto a tour if you want to get involved – nab yourself a ticket here.
EFG London Jazz Festival
12th – 21st November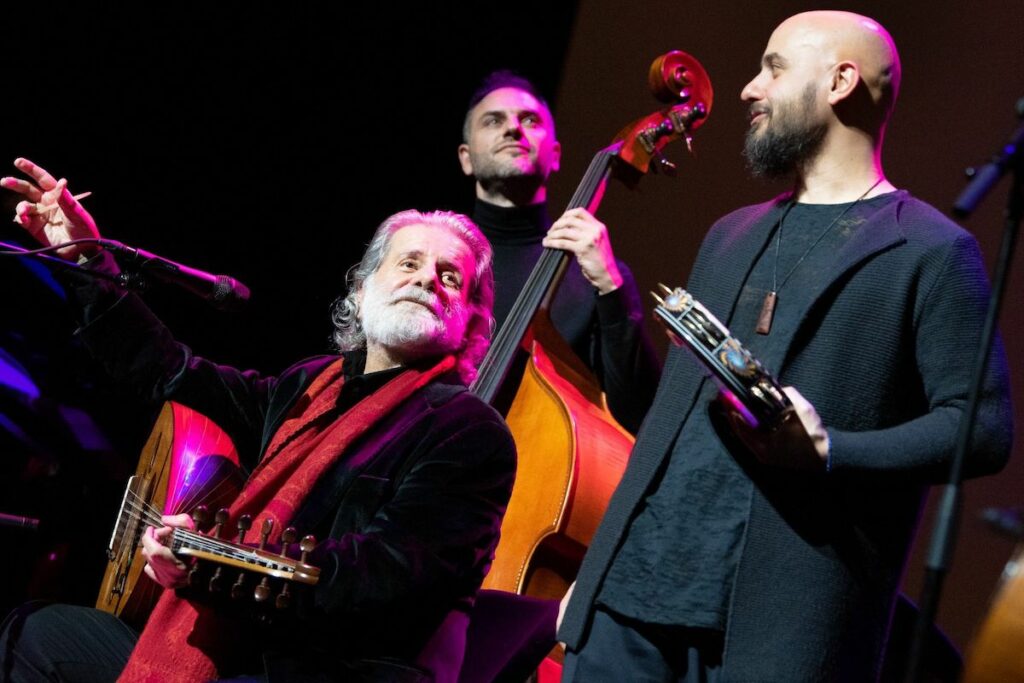 One of the most highly anticipated London events in November this year is the EFG London Jazz Festival, which sees plenty of jazz events popping up across the capital.
Lots of names will be soothing our souls with their sounds throughout the festival, with highlights including the rhythmic tones of Marcel Khalifé & Bachar Mar-Khalifé, as well as Archie Shepp and Jason Moran, who will be creating a musical conversation on stage.
There'll also be plenty of jazz-centered films shown throughout the festival, with the likes of Paris Blues and Young Man with a Horn celebrating jazz on the big screen.
You can find out more about the events and secure yourself tickets here.
Escape Down the Rabbit Hole at Alice in Winterland
From 5th November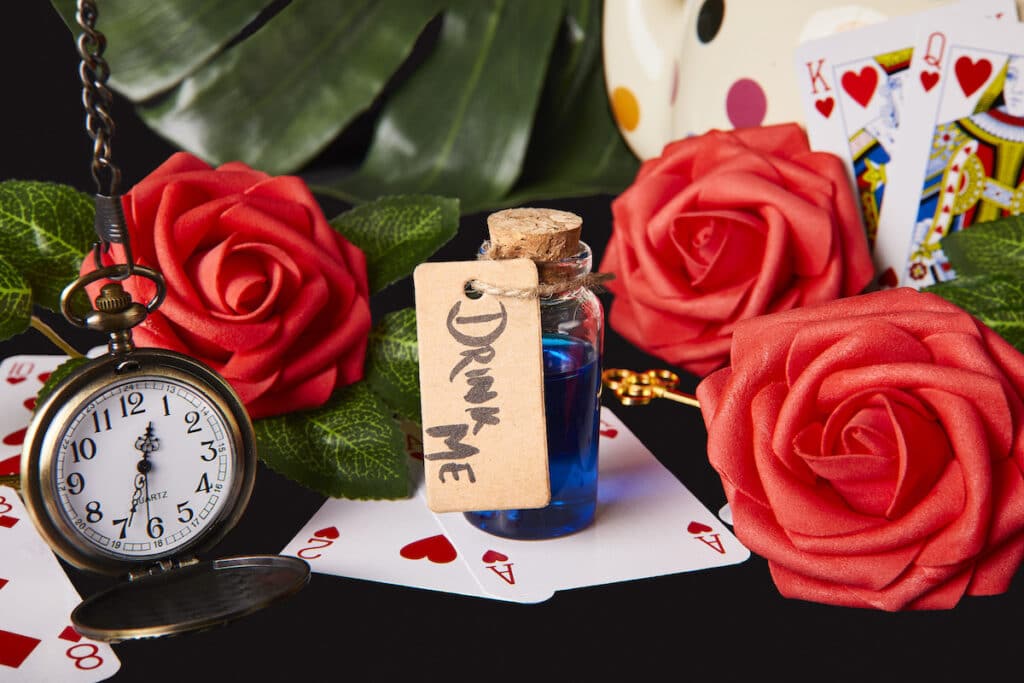 Prepare to venture down the rabbit hole at the Queen of Hoxton's stunning rooftop garden as it returns with its eccentric Alice in Winterland theme this November in London.
After a couple of years away, the winter garden is returning with what looks set to be the most exciting event yet.
Step into the weird and wonderful world of Alice and her pals, complete with an abundance of teacups and, of course, the Cheshire cat and his infamous grin.
Fancy a tipple? Indulge in the likes of Alice's Awake Potion, which is an even naughtier version of an espresso martini, or opt for the bubbling Wonderland Winter Warmer made from spiced rum, sherry, and chocolate bitters… which sounds like the perfect treat on a cold evening.
Cosy up With a Christmas Film
15th November – 3rd January 2022
Backyard Cinema is making up for last year's rather lacklustre festive season in 2021 with a whole host of film screenings guaranteed to get you in the Christmas mood.
Prepare to have a holly jolly evening out in one of the two gorgeous getaways: The Winter Night Garden or The Snow Kingdom, with mulled wine and mince pies the perfect nibbles whilst you watch a classic festive film.
Elf, Home Alone, Love Actually… you name it. If it's a classic Christmas movie, you can bet that it will be shown on the big screen.
Alongside some naughty but nice tipples – and some kid-friendly versions, too – Backyard Cinema will be serving up plenty of comfort food, including burgers by Honest Burger and Backyard Pizza.
Get Festive at Taste Festival
18th – 21st November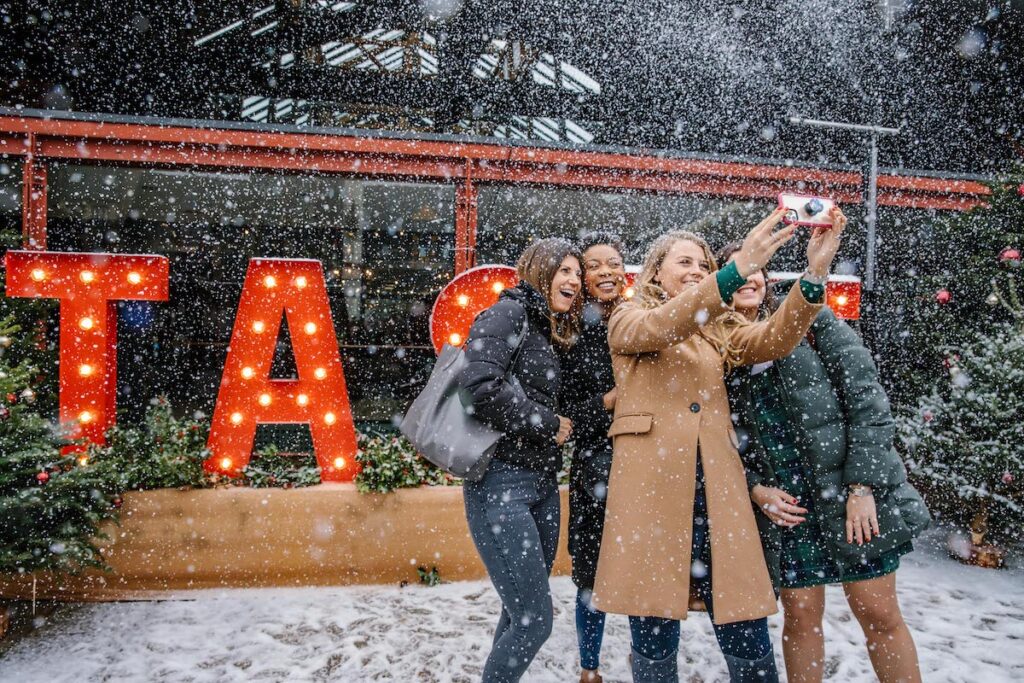 Kick off the festive season in style with Taste of London, Tobacco Dock's toothsome food festival.
The weekend champions London's culinary scene, with the best chefs, innovative food concepts, and festive experiences delighting both your eyes and your tastebuds. Entertainment, winter cocktails, and live music will be on hand to get you in the Christmas mood.
The winter wonderland will be home to new stalls, with the likes of Juici Jerk, Hoppers, and Cin Cin bringing their delights to East London. And if you fancy getting in on the action, there'll be lots of workshops and masterclasses to get involved with.
Tickets are selling out fast, so grab yours ASAP from the website.
Live Music at the Southbank Centre
Multiple Dates
Breathe a sigh of relief… live music is back with a bang and the Southbank Centre has got a cracking November lineup for you to get involved with.
November 4th and 5th sees Robert Ames, a.k.a the co-founder of the London Contemporary Orchestra's latest release, combine traditional Western genre with modern electro-beats that make it oh-so-easy to get lost in.
The LCO will also be collaborating with Laurel Halo on November 11th for an innovative performance spanning many genres.
And if you're in desperate need of some heat (aren't we all?) Gigi Masin will be performing his latest album, Calypso, on 26th and 27th November. Take a break from the festivities and let yourself be swept away to the verdant Greek landscape for music inspired by the mythical island of Ogygia and the real-life Gavdos.
Party It up at Pink Oktoberfest
5th November
Think Oktoberfest celebrations in London are over? Think again. Prepare to don your dirndl and lederhosen once more for Pink Oktoberfest – the campest Oktoberfest yet.
Alongside the German sausages and beer expect drag queens, game shows, lip sync battles, and all things fab-u-lous.
You can purchase tickets here.
Visit LEGO and Yinka Ilori's 'Launderette of Dreams'
28th October – 6th November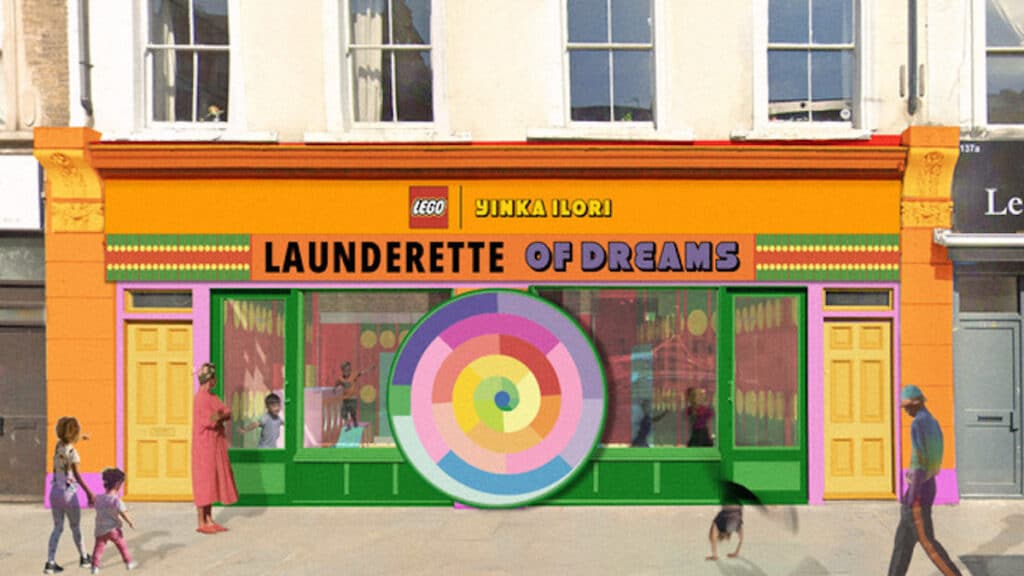 LEGO has teamed up with London-based artist Yinka Ilori to totally transform a community launderette into a fun play space championing children's optimism and creative mindset.
The installation opened last month and will be running throughout the first week in November, giving visitors the chance to view the exciting laundrette with a sense of childlike wonder.
Ilori invited pupils from his former primary school to contribute their ideas to the design, which is a culmination of their creative imaginations, taking the mundane local laundrette that the artist would visit as a child and adding a vibrant design and interactive features that kids will absolutely love.
Entry is free, so there's no need to book a ticket in advance – simply turn up to the Shoreditch installation and let your mind run wild.
Celebrate the UK's Green Film Festival
6th – 13th November
Coinciding with COP26, the UK's Green Film Festival returns to the capital's Rio Cinema in 2021, with five feature documentaries spanning the globe.
Throughout the screenings, audiences will be able to delve deeper into important climate change topics and learn all about energy resources, activism, and corporate corruption.
Films include Journey to Utopia, an emotional story about a family who decide to uproot their comfortable life in favour of an experimental cooperative, and documentary Now follows the likes of Greta Thunburg and other young climate activists as they strive to achieve a greener future.
If you're interested in how you can make that all-important contribution to the preservation of the planet, or just fancy catching some eye-opening films, grab yourself a ticket here.
Skate at Somerset House
17th November – 16th January 2022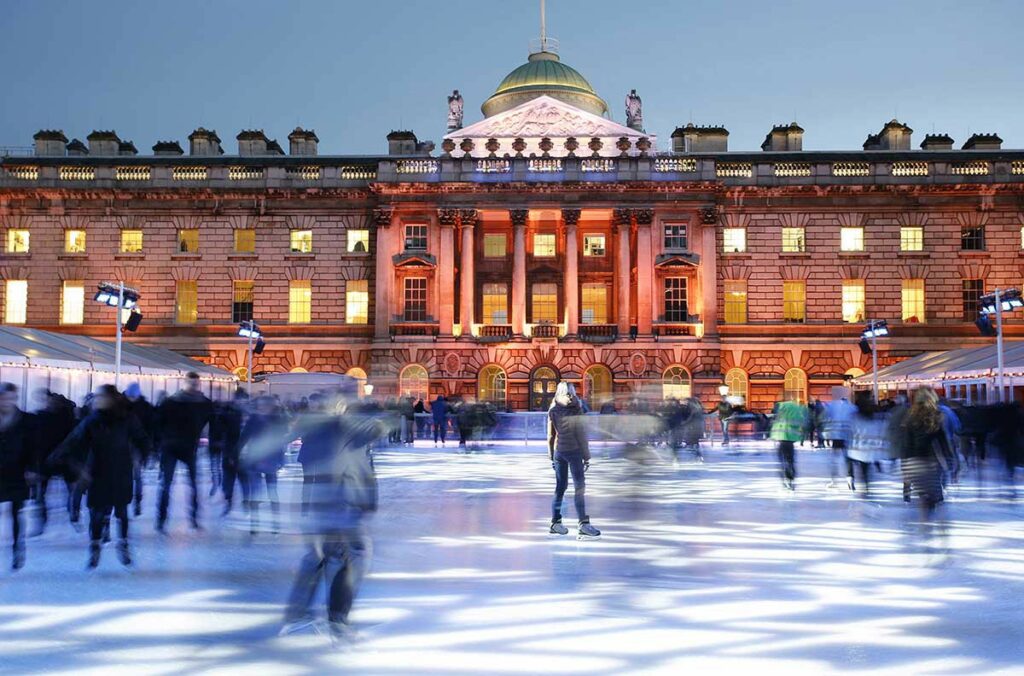 Breathe a sigh of relief – one of the capital's favourite winter ice skating events is returning this November in London.
Skate at Somerset House is partnering up with Moët & Chandon to bring one of Covent Garden's highly anticipated events back with a bang for 2021.
Somerset House will transform into a magical Christmas playground complete with ice skating, live DJ sets, and a range of seasonal experiences to kick off the most wonderful time of the year, and you can grab your tickets right now.
Catch Cassa Pancho's Ballet Black
3rd – 7th November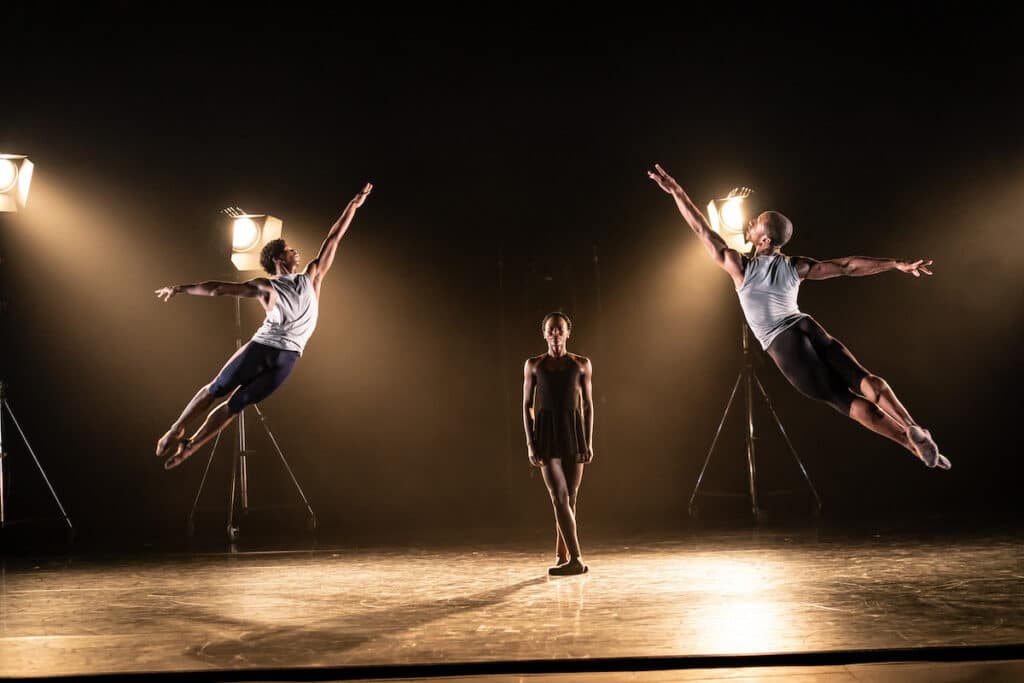 Ballet Black returns to The Linbury Theatre this November in London, with two exciting new shows filled with delicate movements and imaginative storylines.
The concepts of home and belonging are explored through movement, music, and poetry in Then Or Now, and things get a little bit deep as the meaning of life is discussed in The Waiting Game.
First founded in 2001, Cassa Pancho's award-winning Ballet Black company is made up of eight Black and Asian dancers, aiming to diversify the heavily-white classical ballet scene.
You won't want to miss these thought-provoking performances… trust us. Grab your tickets here.
Chow Down at New Spanish Restaurant El Norte
From 6th November
This November in London, temporarily escape the capital for a taste of the Mediterranean as Mayfair's El Norte is set to open its doors to diners from the 6th.
High-quality ingredients will be carefully sourced from Spanish suppliers, with the likes of beef and olives coming straight from the Andalusian region.
The restaurant's striking design matches the food perfectly, and the bar will be serving up a tantalising array of cocktails, perfect for sipping as you scoff flavourful Spanish fare.
Menu highlights include Spanish omelette with black truffle, baby artichokes with iberico ham, and grilled Galician steak with vegetables. Though, whatever you opt for on the menu is a winner.
Watch The Royal Ballet's Giselle
4th November – 3rd December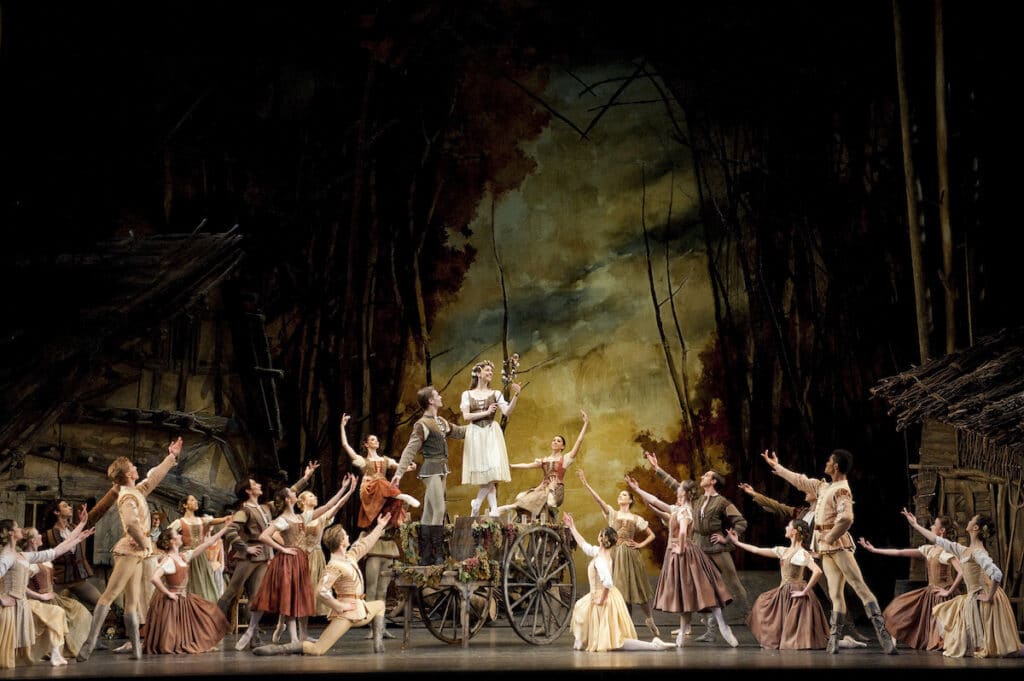 What better way to spend a wintery evening than at The Royal Opera House watching arguably the most famous Ballet ever?
Giselle tells the romantic – albeit tragic – story of a young peasant girl who saves her lover from his death and is a much-watch for anyone who loves ballet (and even anyone who doesn't).
Set over two acts that contrast in both style and aesthetics, Giselle is one of the most coveted roles in the ballet world – attracting the best of the best. And Peter Wright's production is widely believed to be one of the greatest.
To check out showtimes and book tickets, visit the ROH website.
Watch an Immersive Performance of The Drop
13th November – 31st December 2021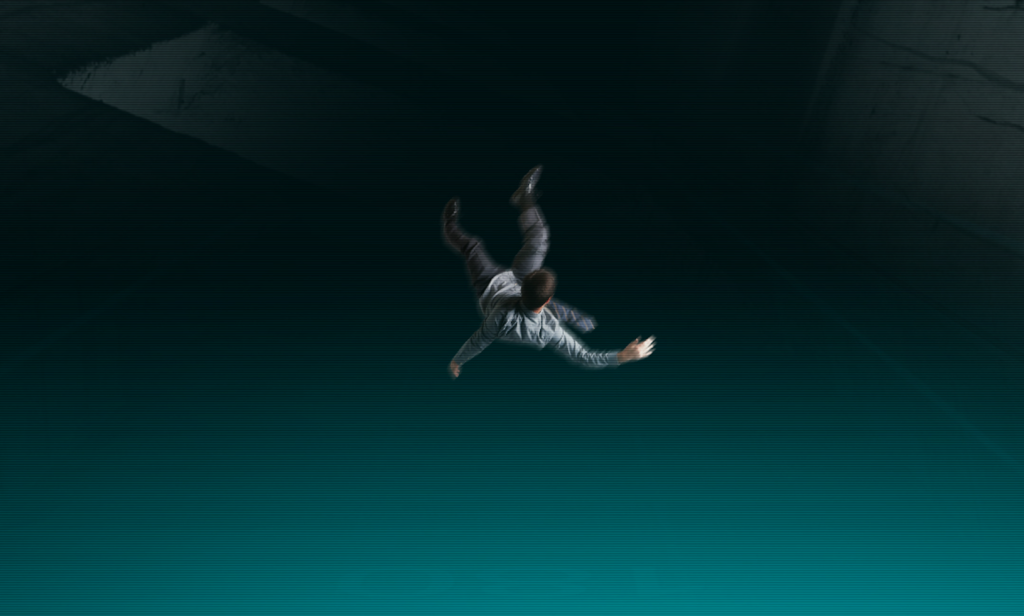 Swamp Motel is famed for high-quality, gripping shows that immerse the audience into a real world scenario, and the company's latest production, The Drop, is set to be the most exciting to date.
After a luxurious bookbinder that was packed safely aboard the HMS Titanic seemed lost forever, an interesting turn of events seems to have proved otherwise.
Just four people are able to witness the thriller at any time, creating an intimate experience that will soon have you forgetting you're watching a performance, and instead feeling like you've plunged straight into a mystery.
Grab your tickets for the show here.
Sip Whiskey in Flat Iron Square
20th October – 14th November
Warm yourself up in London's bustling Flat Iron Square with a Bulleit whiskey or two… Or three.
Bulleit Whiskey's pop up Frontier Bar will be running until the middle of November, so you've still got plenty of time to hightail it on over and treat yourself to cocktails, live music, and interactive experiences.
If you fancy yourself a little bit of a whiskey connoisseur, book yourself onto a workshop – Wednesday and Thursdays sees a food and whiskey pairing masterclass, or enjoy an old fashioned as you make your very own leather goods on a Saturday afternoon.
Take a 1960s Dance Class
11th November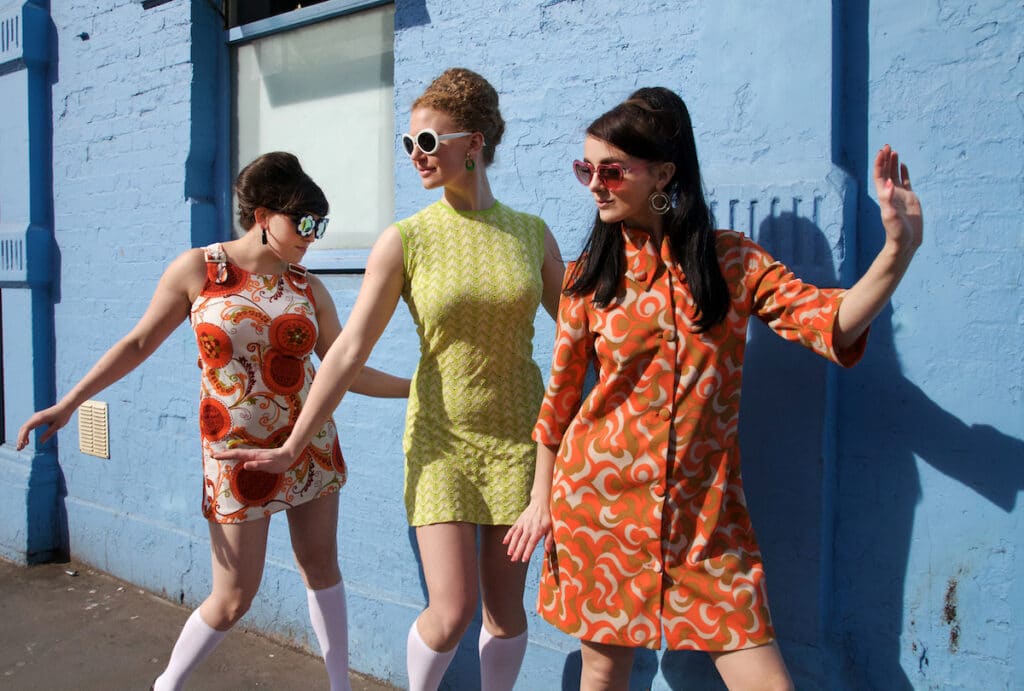 Know how to do the frug? The swim? Join The Meyer Dancers' Beckie and Cherry at Samsung KX London in November for their first in-person workshop in two years. Get ready to flex all your best moves in a Go-Go dance class like no other.
From The Beatles to Aretha Franklin, classic 60s music provides the soundtrack to an hour of ultimate fun.
A total newbie? Don't stress – these workshops are for everyone, from complete beginners to pro-groovers. You can grab yourself a ticket here.
Attend the Lubaina Himid Exhibition at The Tate
25th November – 28th February 2022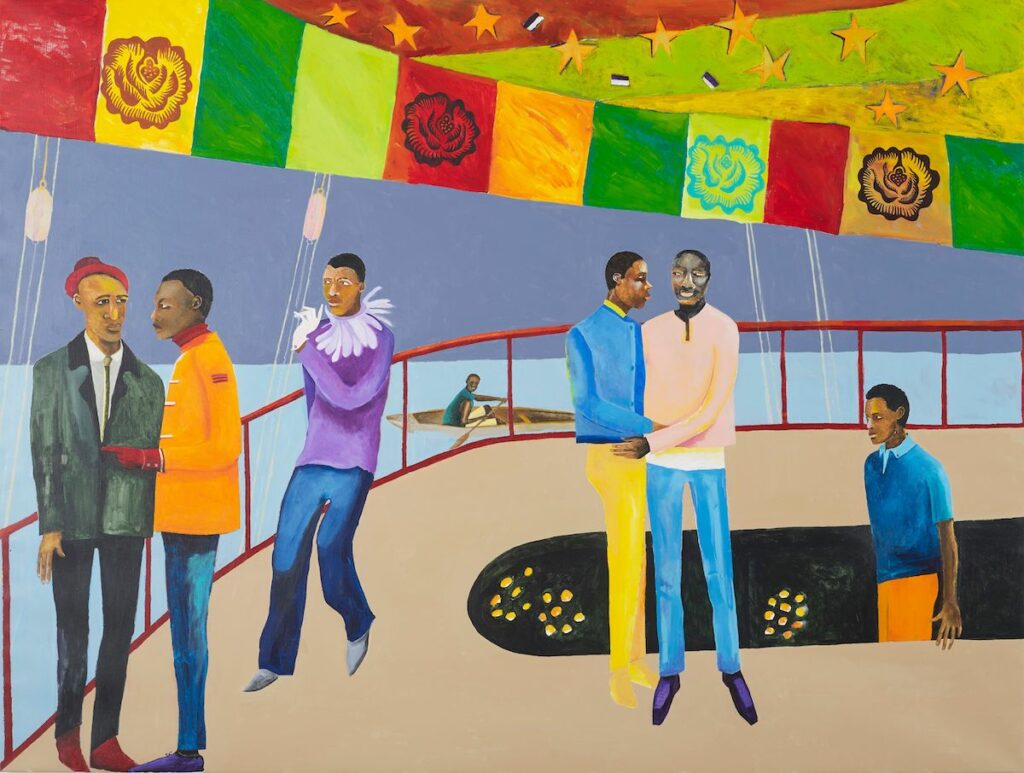 This November in London, spend some time admiring the work of influential British artist Lubaina Himid. After she played a vital role in the 1980's black arts movement and was a well-deserved winner of the Turner Prize in 2017, this exhibition at the Tate will be Lubaina's largest solo exhibition so far.
The exhibition is themed around her passion for opera and theatre design and visitors are invited to ponder a range of questions that will be placed across the exhibition.
Tickets are free but you'll need to book a spot in advance.
Hogarth and Europe at Tate Britain
3rd November – 20th March 2022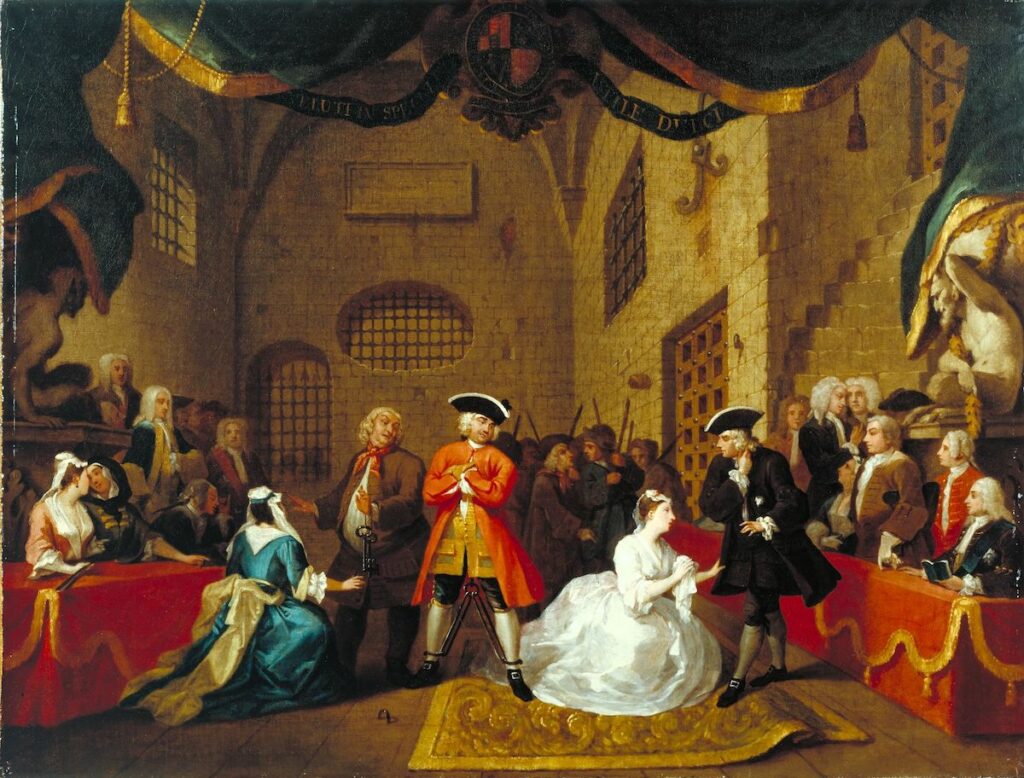 As the weather turns even more unpredictable (yes, it's totally possible) spend an afternoon admiring Tate Britain's upcoming exhibition, Hogarth and Europe.
Hogarth's work will be presented in a new light alongside artwork from peers to explore the parallels and themes within art in 18th century Europe.
Some of the showstoppers in the display include the likes of Marriage A-la-Mode 1743, The Gate of Calais 1748, and Gin Lane 1751.
If you're a classic art fan, book yourself a ticket here.
Watch a Show at the National Theatre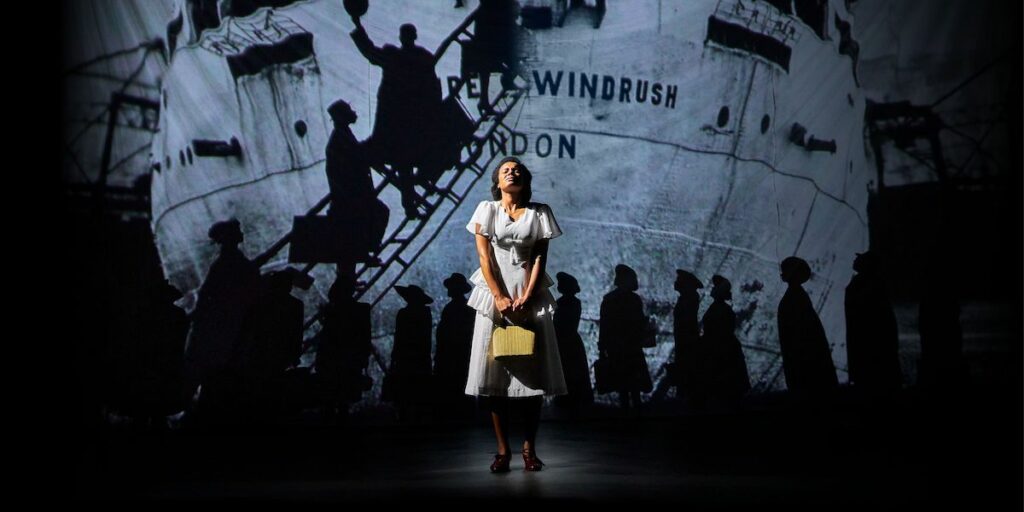 There's no better way to spend November in London than cosying up inside a theatre watching a brilliant production. And with plenty of exciting new shows coming up, there's no better time to nab yourself a ticket for the National Theatre.
November sees the end of The Normal Heart's run, so if you want to watch this show you'll need to be quick. The play tells the important story of love and anger during the AIDS crisis in the 80s and is one of the best things we've seen on stage full stop.
Coming up over the next few months are brilliant takes on classics – a totally reimagined Wuthering Heights and a fun, musical version of Sleeping Beauty (Hex) are ones you won't want to miss.
Trouble in Mind, a topical production that explores racism and voter suppression in 1950s America, will run from the beginning of December – but you'll want to grab your tickets ASAP.
Want to hear some even better news? The National Theatre is now back open for daytime visitors and has even partnered with the street food legends over at KERB to create a deliciously delightful experience.
Stop by for a pre-show dinner and fill yer boots with some of London's best street food.
Celebrate Diwali at Cinnamon Kitchen City
2nd November
As part of their 'A Life in Spice' series, Cinnamon Kitchen City will be hosting a beautiful 12-course Diwali Dinner to celebrate the Festival of Lights.
The festival honours life, love, and light, with Head Chef Raju Ramachandran and Senior Sous Chef Surendra Nathawat introducing 12 dishes that explore Cinnamon Kitchen's evolution throughout its 20 years of operation.
In true Cinnamon Kitchen style, expect an array of tantalising dishes throughout the evening.
Highlights include tandoori rabbit tikka with soola spices, Sri Lankan chicken curry, and a delicious Poosanikkai mor Kulambu – a red pumpkin and buttermilk concoction served with coriander rice and fluffy roti.
Hungry yet? Grab yourself a £65 ticket here.
Victoria Cantons and Xu Yang Exhibition
11th November – 15th December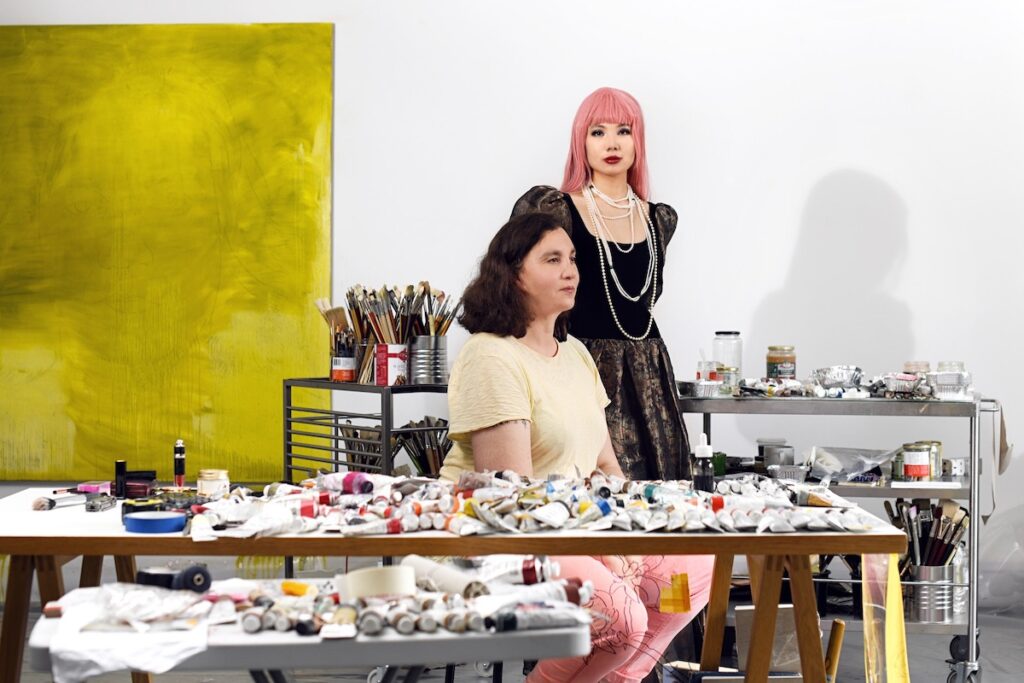 Studio West's exhibition, Tomorrow Will Be The Most Beautiful Day Of Your Life, opens to the public from mid November.
Artists Victoria Cantons and Xu Yang have collaborated in a powerful collection of work that explores important themes such as identity and the female gaze.
Interestingly enough, the artists are no stranger to working together and are well known for their work as a duo. But they have decided to take it a step further, becoming an artist couple and presenting a thoughtful exhibition that pushes boundaries and will have you asking yourself a lot of questions.
Keep your eyes peeled for more information on Studio West's website.
Scoff Yourself Silly at Selfridges' Great Feast
11th November – 15th December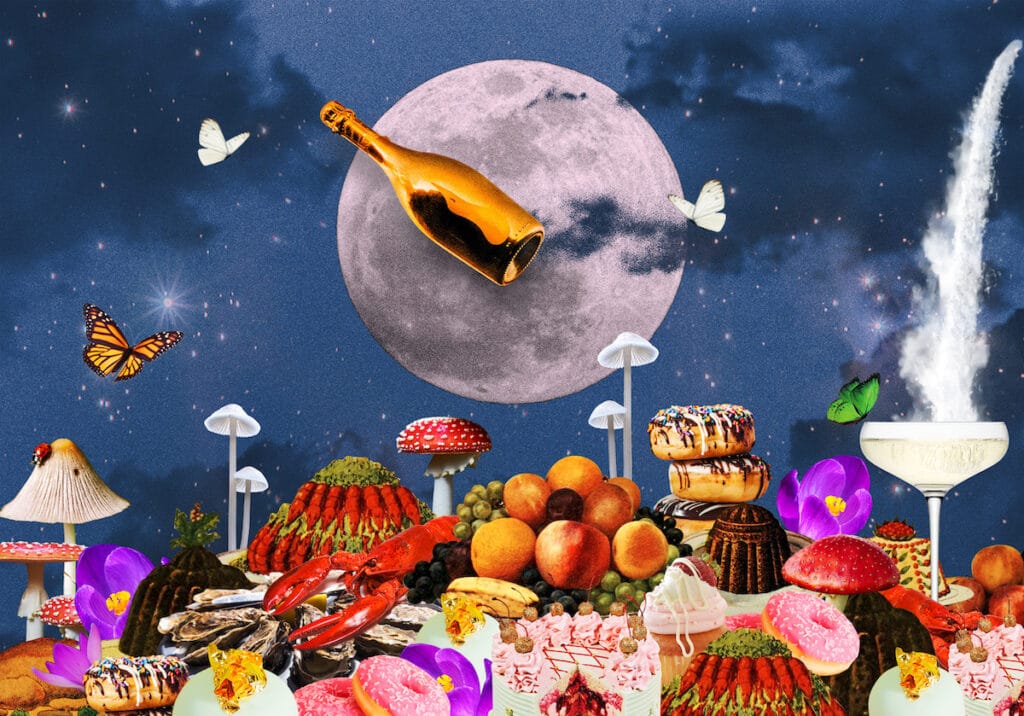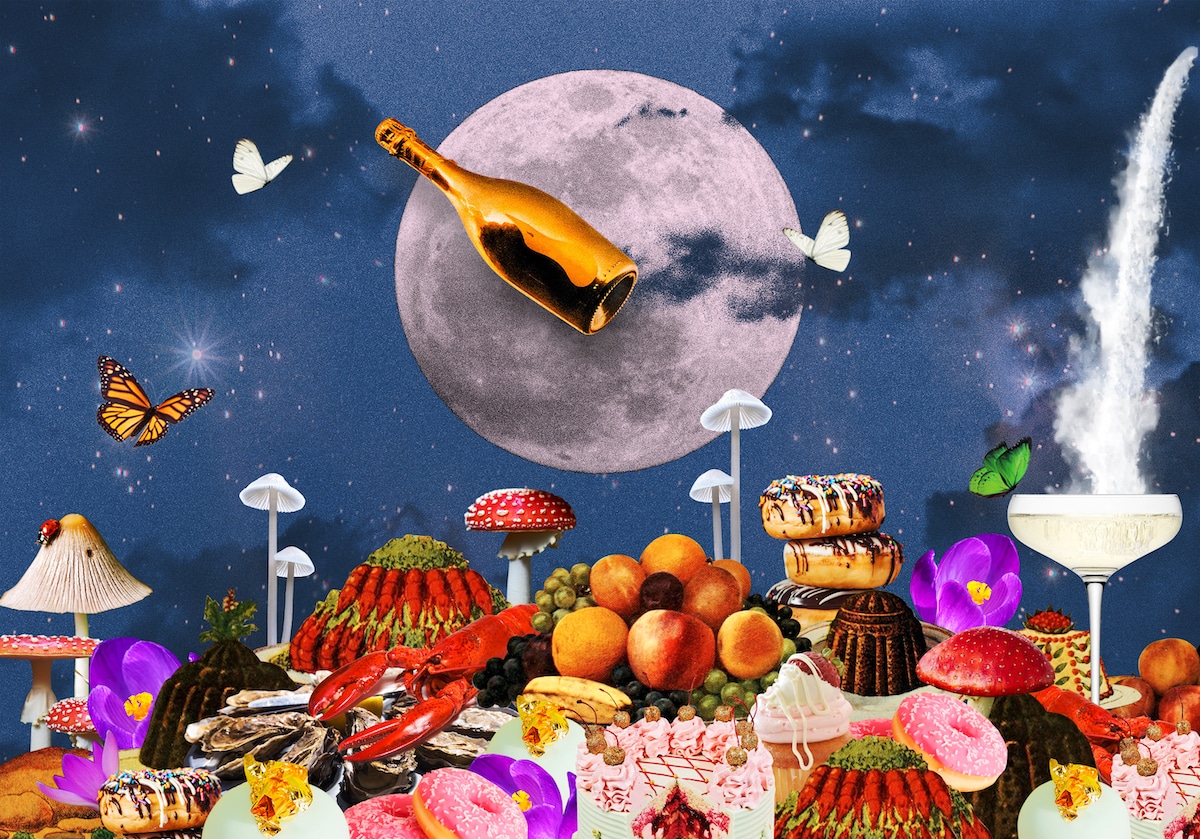 We're sure you'll agree that one of the best things about winter is the hefty comfort food… so heading to The Great Feast at The Old Selfridges Hotel to kick off the festive season is a no brainer.
This is a multi-sensory experience combining food, drink, and live music like no other, and there'll be four experiences for guests to choose from.
The Counter of Joy is all about the food. Some of the finest chefs in the capital will be responsible for the delicious dishes on offer, including Tom Sellers of Restaurant Story and Andrew Wong of A. Wong. Need we say more?
Wonky Dreams is where things start to get a little bit naughty – think winter cocktails, delicious sweet treats, and a liquid nitrogen ice cream parlour.
The Joyride experience sees diners don headphones and dive into a luxe bento box, with a real focus on taste, touch, and smell. And the Magic Garden Stage is the perfect spot to unwind after indulging in heavy winter dishes.
Tickets start from just £20 (a bargain, we think) and you can book yourself a spot here.
Looking for More London November Inspiration?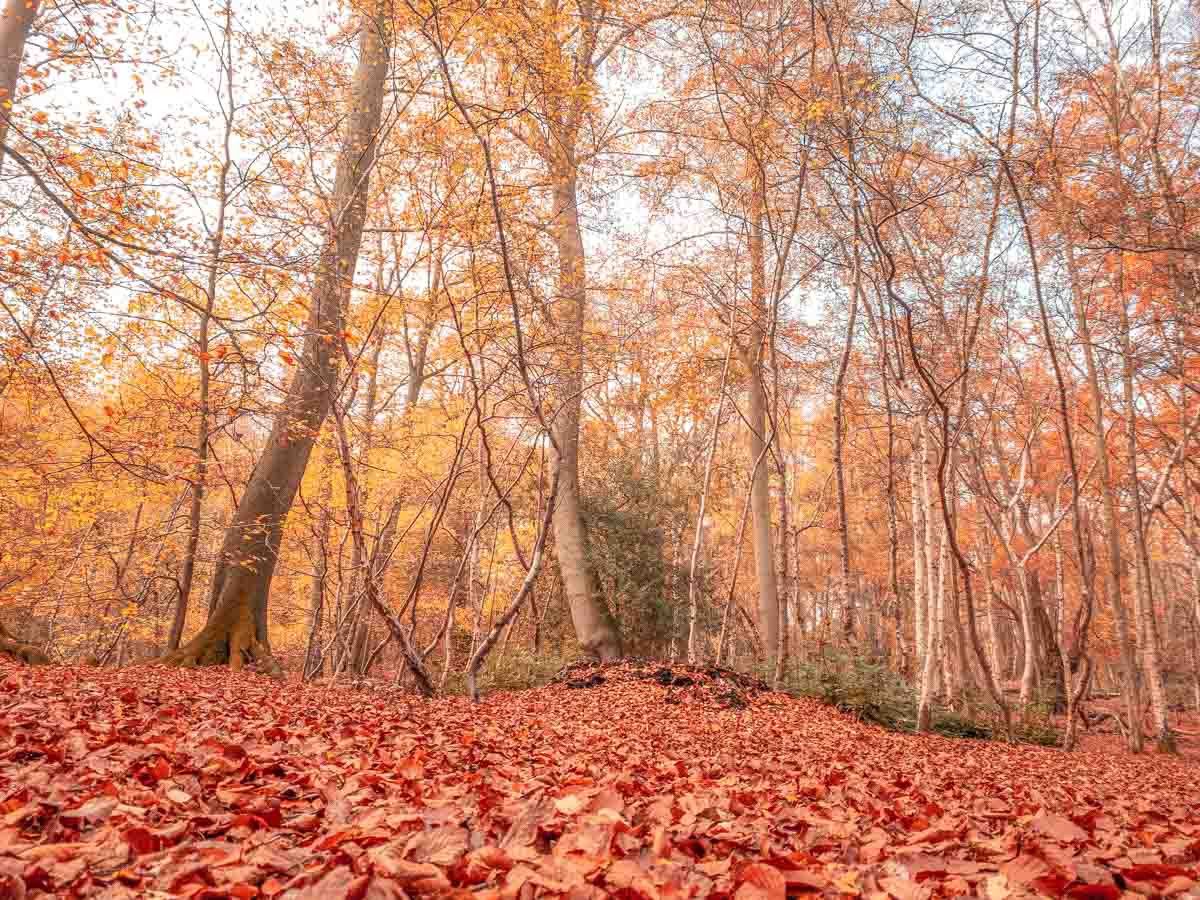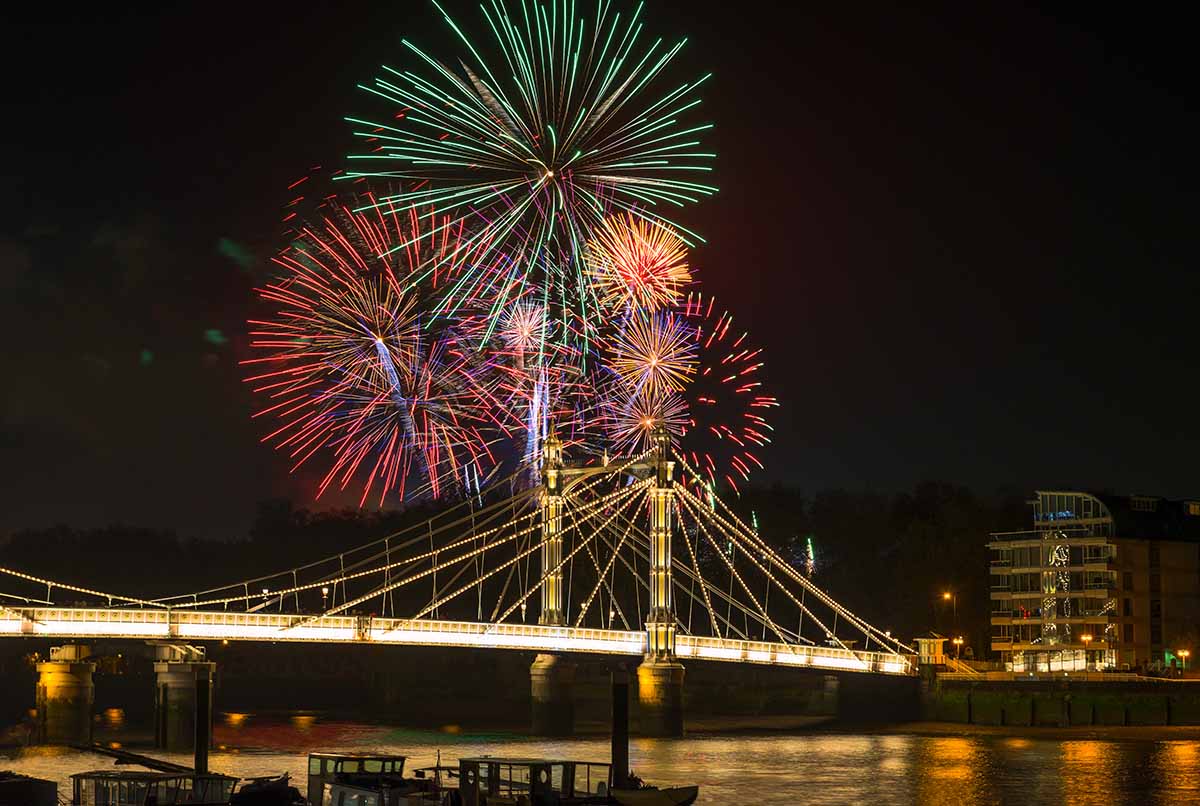 Fireworks Displays in London