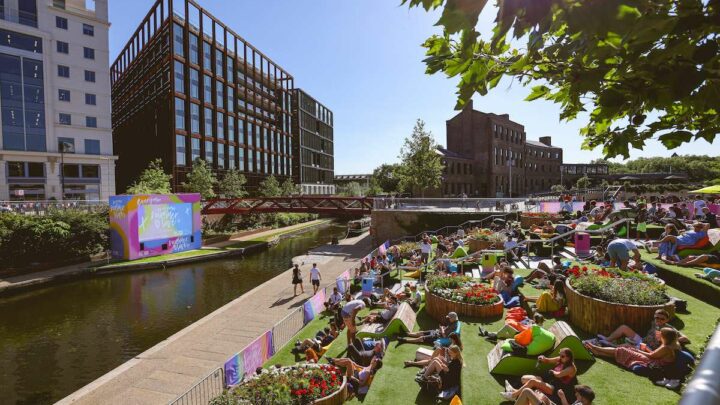 Looking for the best things to do in London in July? We've got you covered with this guide to the best things to see and do in the capital this month.
Summer in London rarely disappoints, but this year looks set to be a corker. July is bringing plenty of festivals, cool pop ups, and quirky things to do to the capital, and we can't wait to share our favourite picks with you.
Ready?
Things to do in London in July
Follow the Stoke Newington Summer Art Trail
2nd – 10th July
Curated by Henny Beaumont, a cartoonist and artist in residence for the Institute of Learning Disabilities and Respond UK, Invisible People is a brand new art trail coming to Stoke Newington in July.
This outdoor exhibition will showcase artwork by those who are made invisible or marginalised by society – in particular those with disabilities. The work will be displayed in the windows of cafes and shops throughout the area, so head on over to partake in the art hunt.
The best bit? Each piece of artwork is actually for sale, with 100% of profits going towards the artists.
Admire Modern South Korean NFT Art
3rd – 9th July
Art-tech platform Artscapy and South Korean art collective Noonssup have teamed up for Observing the Human, a brand new fine art exhibition coming to London in July.
The exhibition will showcase five observations of human nature by South Korean artists Sejin Kim, Gihun Noh, Daniel Schine Lee, Ga Ram Kim, and Bong Su Park.
The exhibition will explore what is consciously perceived and subconsciously felt by the masses – with a strong focus on Korean culture and iconography.
If that wasn't quite cool enough, each piece of artwork either acts as an NFT or is gateway to an NFT (by this, we mean it unlocks an NFT), and can be purchased with cryptocurrency here and using regular tender here.
Watch Much Ado About Nothing at Lyttelton Theatre
From 7th July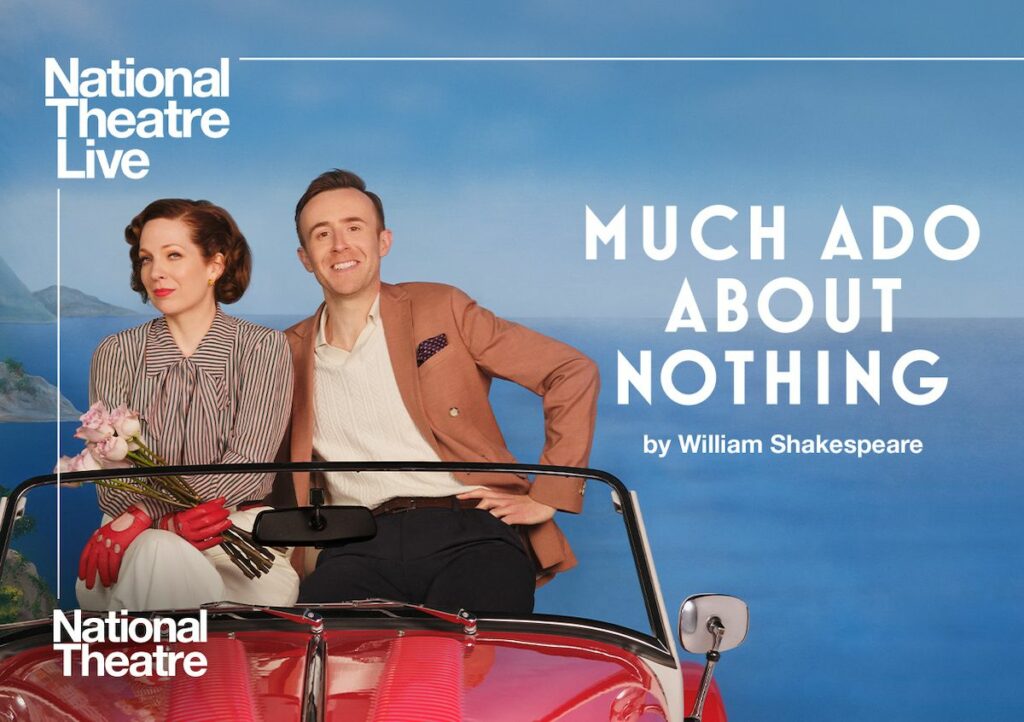 Theatre nerd? You will not want to miss this exciting London theatre show. Shakespeare's Much Ado About Nothing is coming to Waterloo's Lyttelton Theatre with a stellar cast and a modern take on the classic.
Katherine Parkinson (The IT Crowd) and John Heffernan (Dracula) will be playing the leads in this farcical play, which follows Claudio and Hero in the lead up to their wedding. Expect chaos and hilarity to ensue – it looks set to be one of the best shows in London July 2022.
Dine at New West African Restaurant Isibani
Opens 11th July
Meaning 'bring the light' in Zulu, Isibani is a brand new West African restaurant to add to the capital's ever-growing repertoire.
Why should you be excited? Well, maybe because it's headed up by Victor Okunowo, a previous semi-finalist on BBC MasterChef The Professionals in 2020.
The dining space is set to be Nigerian-inspired, so expect bold colours and even bolder flavours on the menu. Take the smoked monkfish fillet with charred okra and kachumbari or the Jollof rice, grilled broccoli, and fermented scotch bonnet for example.
We're also hearing rumours that there's going to be a gorgeous terrace space, so keep your peepers open for that.
Sip Wine at Caia
14th July
We've been incredibly excited about the opening of Caia in Notting Hill for months now – this restaurant and wine bar has created quite the buzz around itself.
While the menu is (still) being kept under wraps, Caia uses wood-fired techniques to create a delicious seasonal menu. The restaurant also boasts a basement space where music takes the lead, as well as a 12-cover wine bar tucked away in the back.
Attend The Proms
From 15th July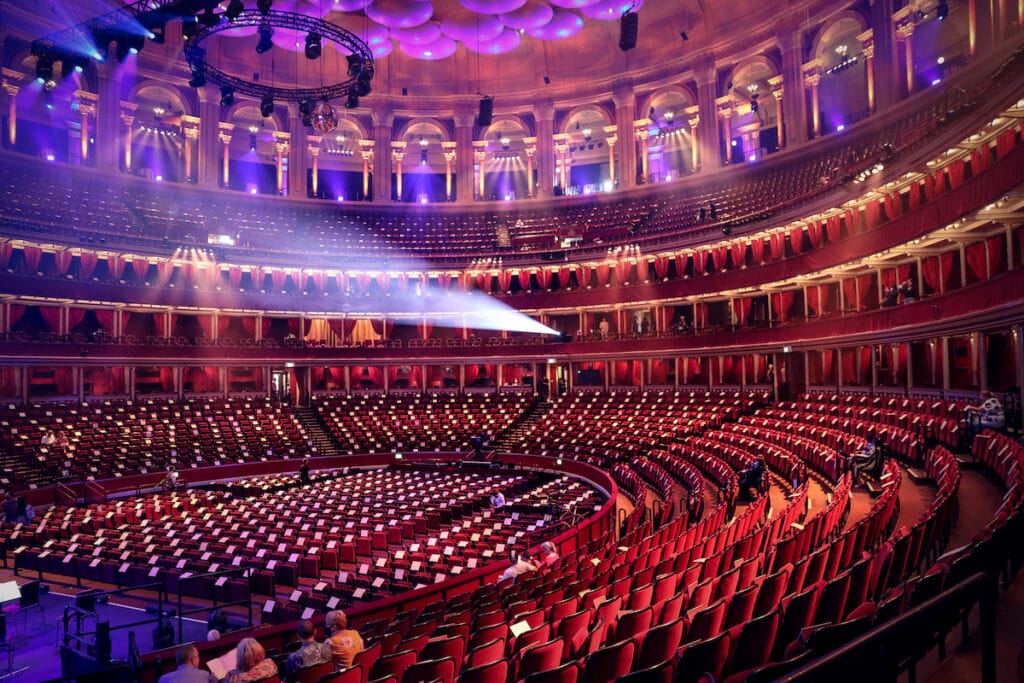 Nothing says summer in London quite like The Proms – 8 weeks of stellar classical performances at the Royal Albert Hall.
This year the line-up is looking better than ever, with top picks including: Prom 1, First Night of The Proms (obvs); Prom 19A, The Ukrainian Freedom Orchestra; Prom 21, an evening filled with game soundtracks; and Prom 72, Last Night at The Proms (also an obvious addition).
Whether you're a stereotypical lover of classical music or not, it's worth checking out the iconic proms as they have a tendency to sway even the biggest classical haters.
Check Out The Rising Sun Installation
Romford
15th – 30th July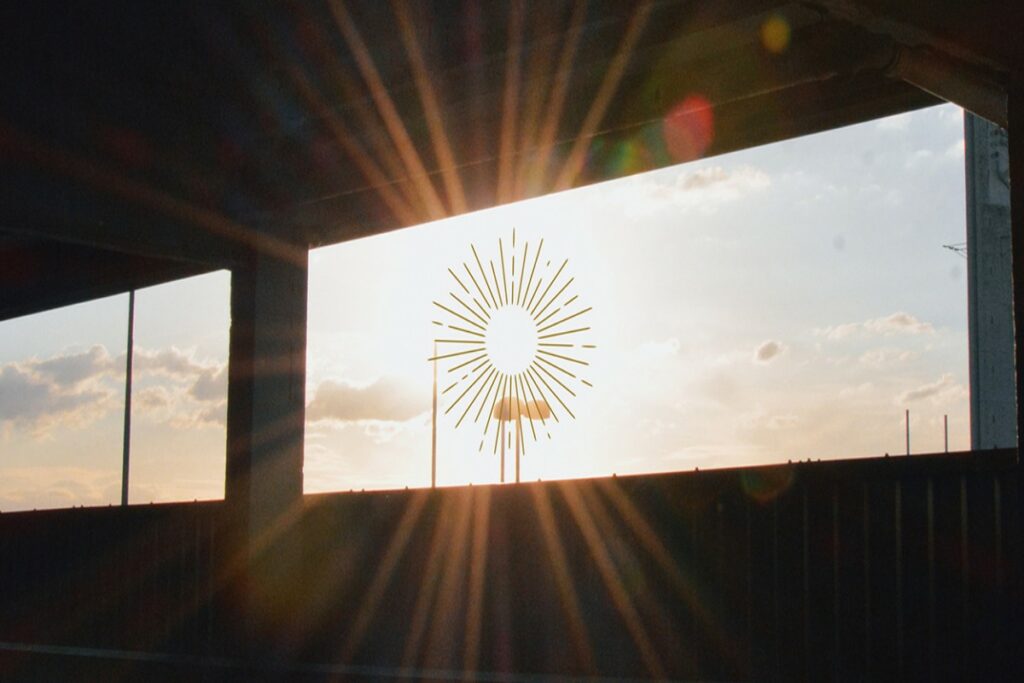 Looking for something a little bit different to do in London July 2022? This month, multimedia artist David Shearling's brand-new installation in Romford is set to shine a light on the hidden stories of everyday people in East London and Essex.
The Rising Sun is a 5m x 5m structure in the shape of a pub in Romford's marketplace. Head there to check out the installation and venture inside to hear the local market traders share their stories.
Listen Up at Woolwich Words and Sounds
Woolwich
15th – 31st July
Woolwich Works is set to host the first ever Woolwich Words & Sounds Festival this July in London, a celebration of live music, stand-up, and spoken word poetry.
The line-up boasts both big names and up-and-coming artists, poets, and comics – including Laura Mitsch and Jamali Maddix – alongside plenty of street food and booze in the pop up bar in the courtyard.
Gorge at the National Geographic Food Festival
16th – 17th July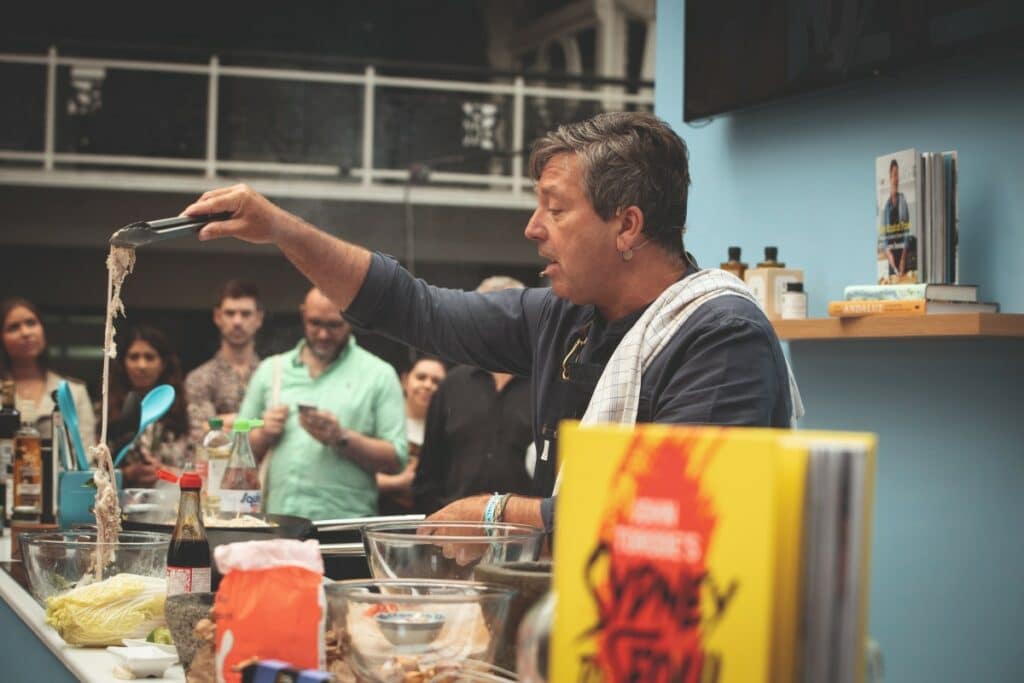 The National Geographic Food Festival returns to the capital this month – and what a treat it looks set to be.
Taking place at the Business Design Centre in Islington, the festival showcases the very best of the culinary scene right now, with some of the capital's lead chefs hosting workshops (cough, cough Jose Pizarro).
There'll be plenty of chances to sample an abundance of dishes as well as live demos from the likes of British chef Andi Oliver (who we absolutely adore, FYI) and MasterChef champ Ping Coombes.
Grab your tickets here – they're selling fast!
Eat, Shop and Party at Hyper Japan Festival
22nd – 24th July
Taking place in Battersea Park's Evolution London venue, Hyper Japan Festival brings all the best bits of Japanese culture to the capital – we're talking food, music, anime, and fashion.
While we're quite clearly most excited about scoffing delicious Japanese food by the likes of Marugame Udon, Kanazawa, and Oishi Don, there are plenty of stalls for gamers and anime lovers, as well as Harajuku street style fanatics to enjoy.
You'll want to nab your tickets here ASAP before they sell out.
Head to the Shroom Town Pop Up
Piccadilly
Throughout July
Head to Koppel X in July for an adaptogenic coffee experience like no other. This pop up is bringing all the fun(gi) vibes. Sorry.
The Koppel Project has teamed up with London Nootropics and Oh My Shrooms to bring this coffee bar to the capital, and visitors will get to choose between a wide range of adaptogenic blends including FLOW for clarity, MOJO for energy, and ZEN for peace.
Not to mention that there's going to be plenty of treats from OH MY SHROOMS and, if you're anything like us, you'll be incredibly tempted to scoff a tahini caramel bar or two.
Boogie at Ally Pally's Kaleidoscope Festival
Wood Green
23rd July
After what has felt like months of hype, brand new multi-arts festival Kaleidoscope finally takes place this month in London. And with a line up consisting of Orbital, Happy Mondays, and Ed Byrne, it looks set to be an incredibly fun day.
The full line-up features an array of acts ranging from musical superstars to literary greats and comedy geniuses. Book your tickets here.
Celebrate at the Body Movements Festival
Multiple Locations
July 30th
Looking for the ultimate fun activity in London this July? Body Movements is a multi-venue London festival Celebrating Queer dance music this summer. And trust us when we say you're going to want to get involved.
The likes of Angel D.Lite, A.G, and Aurora Halal will be taking to venues such as Colour Factory and Studio 94, so expect the parties to last until the early hours of the morning.
Explore The Paramount+ Experience
Piccadilly Circus
Throughout Summer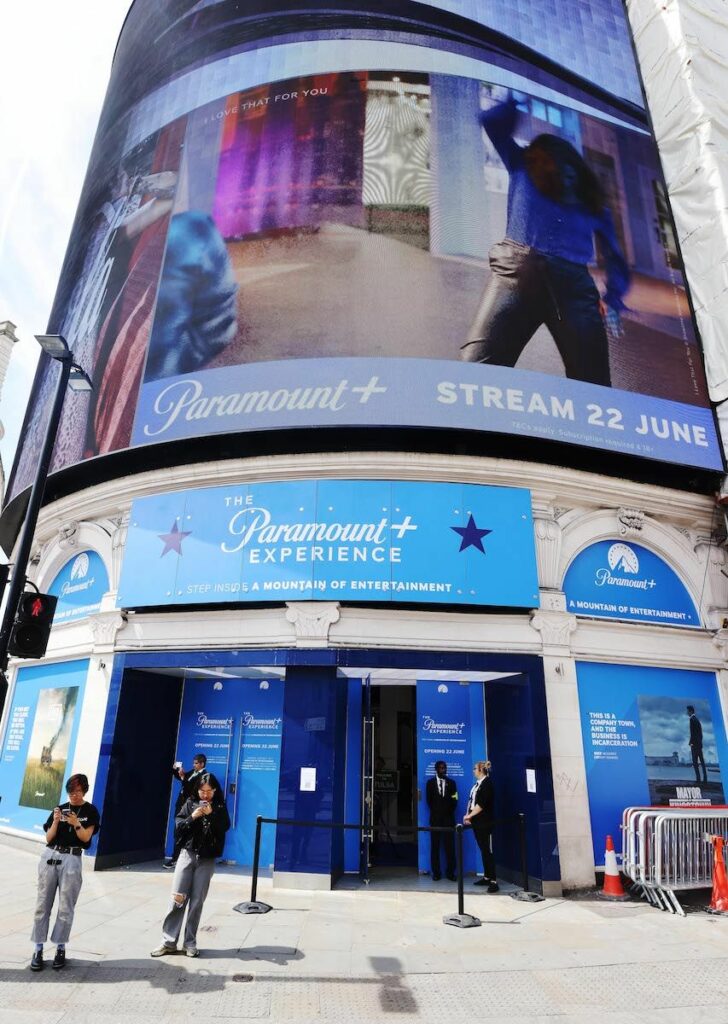 Wondering what to do in London in July? We've got just the event for you – Paramount+ has joined up with London's West End for an exciting series of events in Piccadilly Circus all across the summer.
The main experience gives sci-fi fans the opportunity to immerse themselves in popular films via set experiences, memorabilia, and famous stunt recreations.
Though, there are plenty of other experiences for film buffs, including a Hollywood-inspired Walk of Stars honouring legends such as Sylvester Stallone and Gillian Anderson.
Grab your free tickets here.
Catch a Free Film at The Screen on the Canal
Throughout July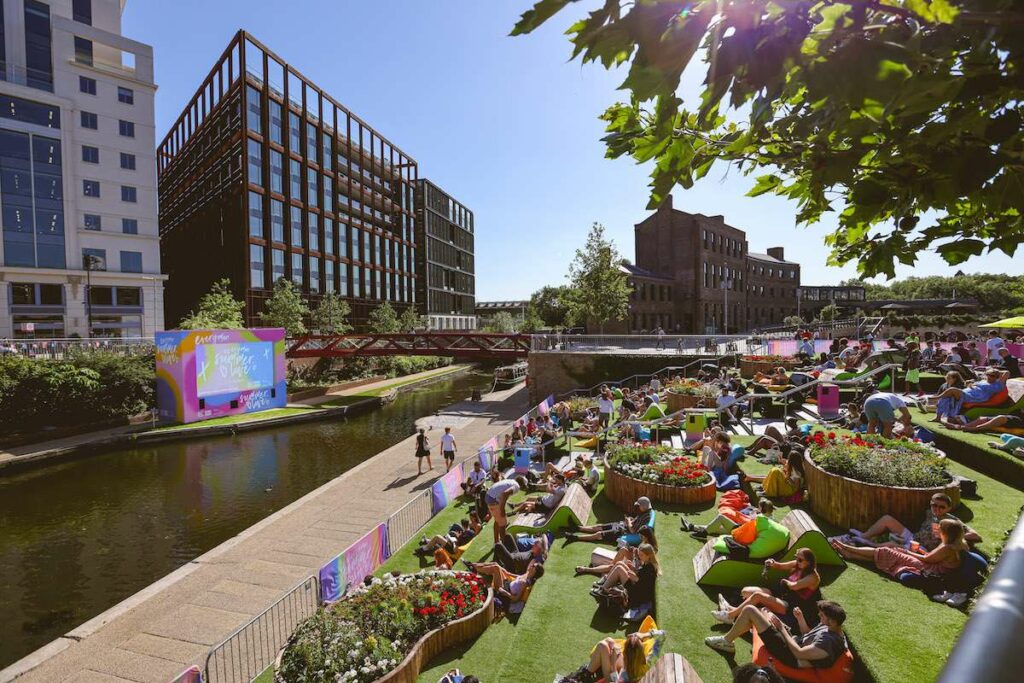 In our humble opinions, there's no better way to soak up the gorgeous weather than by heading to an outdoor cinema, glass of bubbly in hand. Agreed? Head to the steps at Granary Square throughout July to catch a free film on a giant floating screen. Yes really.
July's highlights include King Richard on 17th (it's an incredible film – we highly recommend), Baz Luhrmann's Romeo and Juliet on the 27th, and Free Guy on the 30th.
Attend Urban Elephant's Free Festival of Arts
Elephant and Castle
29th – 31st July
Whether you love the arts, have got kids to entertain, or are just sick of shelling out hundreds of pounds to attend the capital's many other festivals, Urban Elephant has got everybody covered with their brand new free celebration.
The festival will give a platform to the most exciting street art and performances from all around the world in an attempt to connect the new and old high streets of the always-evolving area.
Expect energetic street theatre, circus acts, dance, and art by local groups and world-class performers. The best part? It's free – just turn up.
Gawk at the Klimt Immersive Exhibition
From 30th July
Gustav Klimt is getting the Frida treatment with a brand new immersive experience dedicated to his work arriving in the capital this month.
The Austrian artist's work will be displayed in a 360-degrees experience, allowing you to admire masterpieces like never before. Expect digital displays, projection mapping, sound effects, and VR to completely immerse you in Klimt's work.
It might only just get away with being in July's guide, but we thought we would include it anyway as you'll want to book tickets ASAP.
Practical Tips for Exploring London in July
July's weather is warm and sunny (with the occasional shower – it is the UK, after all). Bring a light jacket for evenings and comfy walking shoes – you'll thank us later, we promise.
If you're looking for more things to see and do in London, check out our guide to summer in London, it's jam-packed with incredible things to do in July.
London in July: Map
Discover More Summer in London Guides