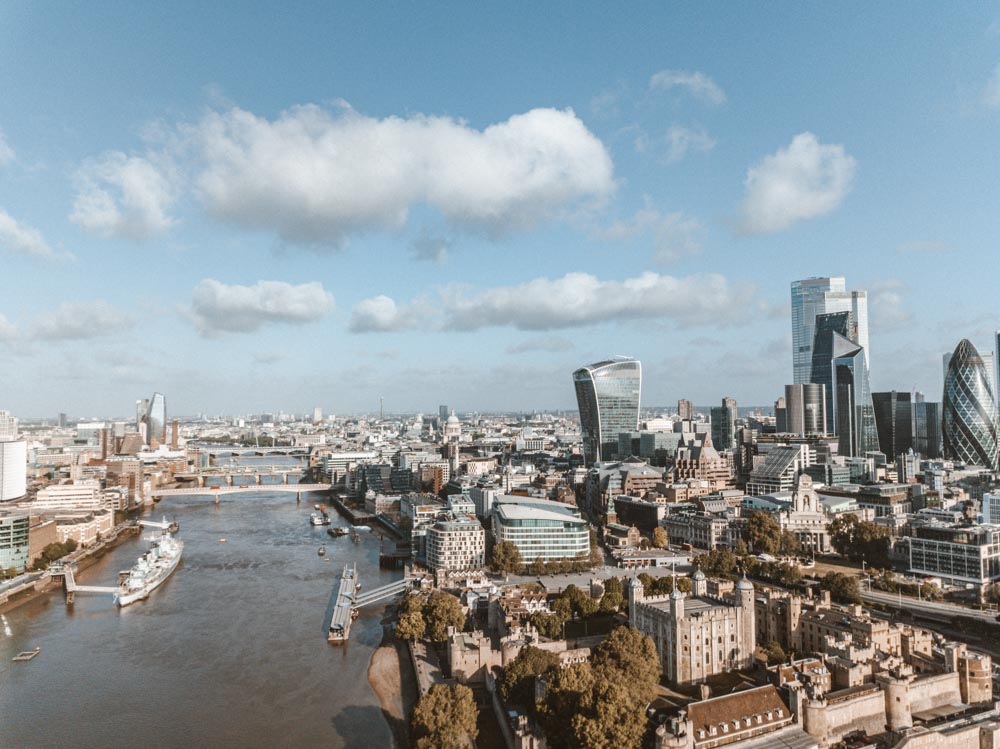 Spending summer in London? You're in luck – the capital comes alive with brilliant things to do. These are the best.
Ready to rock the city we love so well? Summer is here! Freedom beckons! Whilst hot weather can't be guaranteed, there is no shortage of brilliant things to do in London in summer 2022.
The sun is (hopefully!) shining, the parks are filled with families enjoying picnics, and the famously grumpy commuters may even crack the slightest of smiles.
London in the summer is unparalleled, from quirky art exhibitions to brand new bars showcasing innovative cocktails, the capital is filled with events – these are the ones you shouldn't miss.
Things to do in London this Summer
June
Celebrate the Platinum Jubilee
2nd – 5th June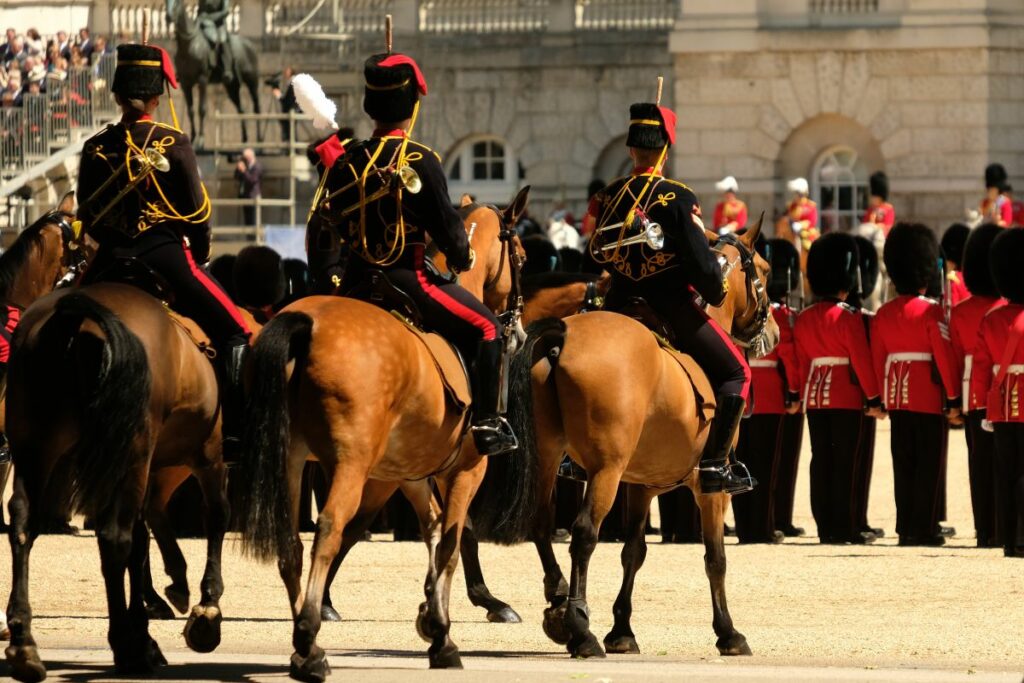 We promise that this is the very last you'll hear about the Platinum Jubilee, okay? Truth be told, we are so over it by now, but the capital is ramping up the festive spirit.
From floral fields at the Tower of London to entire festivals dedicated to the occasion, if you're really keen to celebrate Queenie's reign, there are plenty of events on offer.
Read More: Our Guide to the Platinum Jubilee in London
Marvel at Picasso Ingres: Face to Face
From 3rd June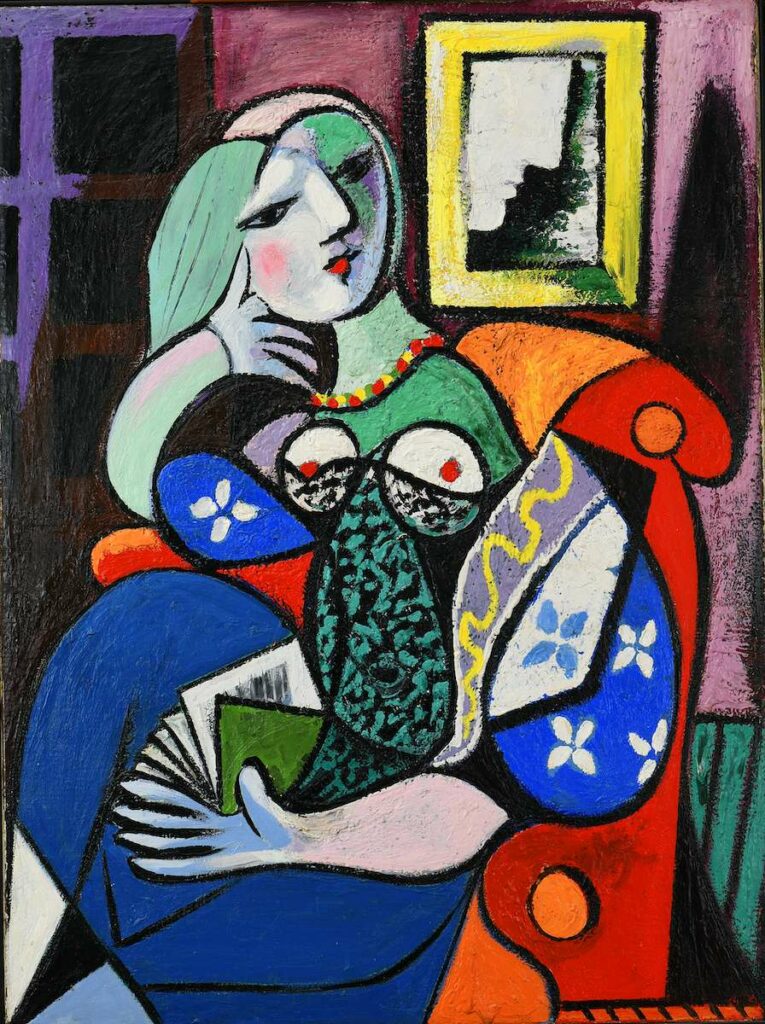 Head to the National Gallery this summer in London to catch the latest exhibition, Picasso Ingres: Face to Face.
Woman with a Book by Pablo Picasso (1932) will be hung side by side with Jean-Auguste-Dominique Ingres' Madame Moitessier (1856), for the first time ever – in fact, it famously inspired (*ahem* copied) it.
Tickets are free but need to be booked in advance here.
Party at Hampton Court Palace Festival
8th – 17th June
With the striking palace illuminated as the backdrop for this London event, Hampton Court Palace Festival returns in 2022 with a killer lineup.
With Mcfly, Michael Ball and Alfie Boe, and Elbow all on the schedule, this is a festival that spans many genres and ages.
What better way to spend an evening in London than partying in front of a grade I palace?
Read More: London Festival Guide 2022
Vibe at Grace Jones' Meltdown Festival
10th – 19th June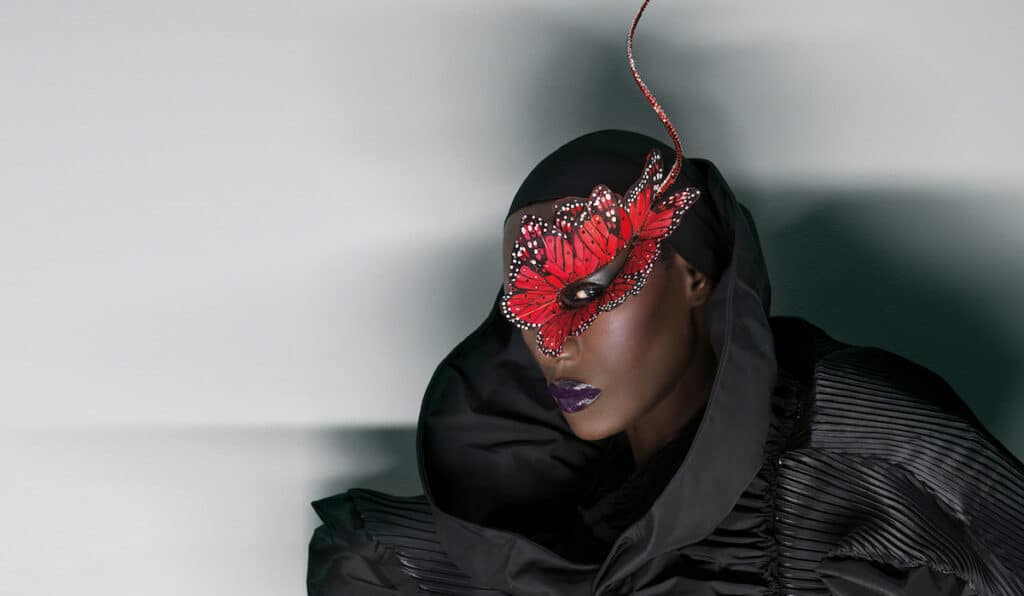 If you couldn't tell by the fact that we've mentioned it millions of times in the last few weeks, we cannot wait for Grace Jones' curation for Meltdown Festival this summer in London.
The likes of Greentea Peng, Angelique Kidjo, and Grace herself will be blessing the Southbank Centre with their oh-so-smooth vocals this June.
Find out more here.
Relax at The Candlelight Club
18th June
With the location only revealed to ticket holders 2 days before the event, The Candlelight Club is a secret 1920's prohibition party nestled somewhere in London.
The location transforms into a speakeasy, illuminated by candlelight and with jazz music humming in the background.
Guests are strongly encouraged to dress up, so crack out your best flapper dress.
Quaff Drinks at The Little Scarlet Door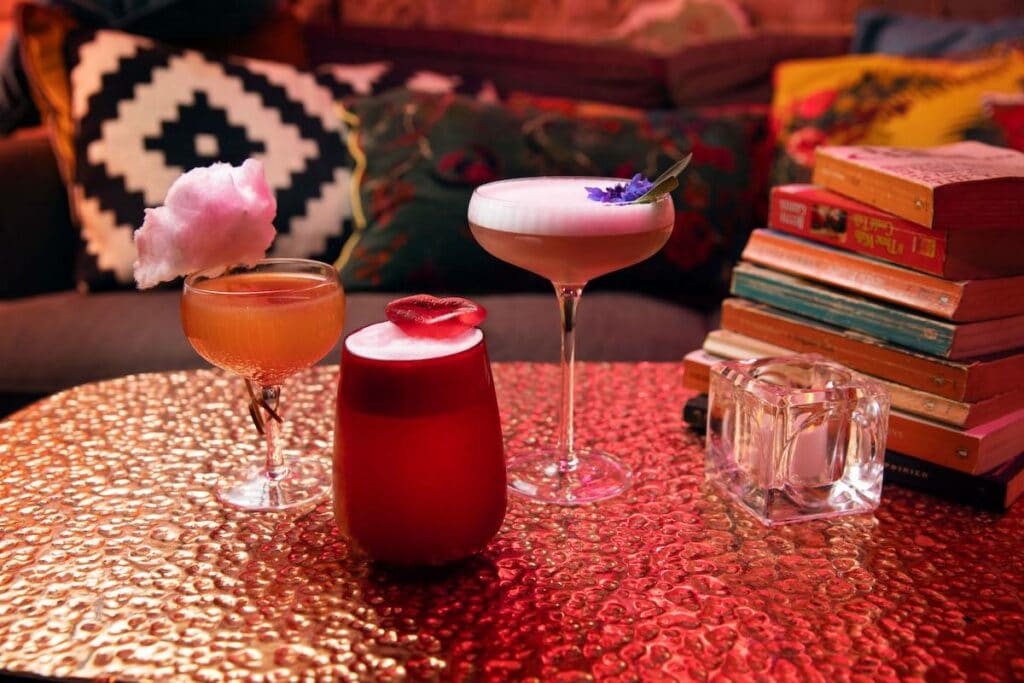 Soho's hottest new watering hole, The Little Scarlet Door, is going to be the hottest place to drink in June.
With cocktails ranging from the downright delicious to the completely mind-blowing – Mad Men (Monkey Shoulder Whisky, Amaretto, and Martini Rosso) we're talking about you – there's no better place to spend an evening this summer in London.
Go Mad for Wimbledon
27th June – 10th July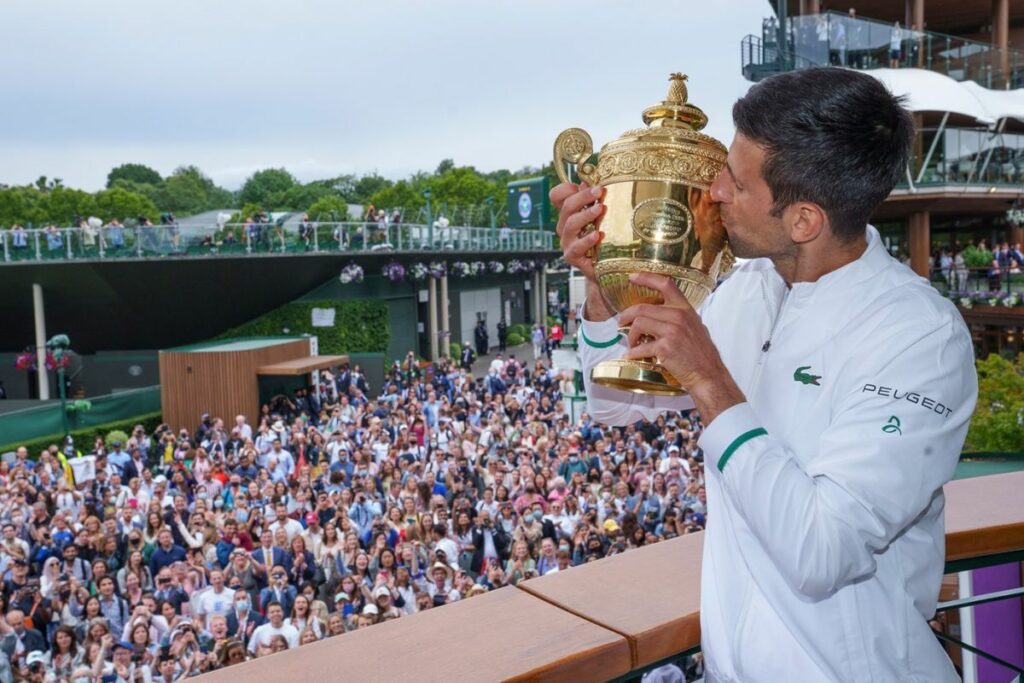 Racquets at the ready, Wimbledon returns this summer in London. And, if last year's season was anything to go by, you won't want to miss Brit Emma Radacanu dominate at this year's championship.
Plenty of London pubs will be showing the matches, as well as an array of pop-ups all throughout the capital – you can find all the deets in our Wimbledon guide here.
Catch a Shakespeare in the Squares Performance
From 21st June
Oh Romeo, Romeo… wherefore art thou Romeo?
We'll tell you where he is. He's hiding in the capital as part of Shakespeare in the Squares, the annual event that sees parts of the capital transformed into makeshift theatres.
Ok, well we might be telling fibs as this year's production is actually The Tempest – but considering it's one of the best Shakespeare works in existence (don't argue with us on this), we figured you would enjoy it anyway.
Head to Kensington + Chelsea Art Festival
21st June – 31st August
Kensington and Chelsea Art Festival is one of the highlights of the year in West London, bringing the community together to celebrate the local talent and be inspired.
From a dazzling art trail and workshops to pop-ups and circus performances, there's no better way to celebrate the arts than by getting involved in this festival this summer in London.
July
Immerse Yourself in a Klimt Exhibition
3rd July
The Klimt Exhibition arriving in London this summer looks set to be one of the coolest things to do in the capital.
The 360 experience will be similar to the Frida and Diego exhibition that's currently running in the capital – though this time the focus will be on Gustav Klimpt and his wonderful genius.
Don't miss either of these brilliant things to do in the capital this summer.
Listen to Live Music at Kew Gardens
5th – 10th July
What better way to spend summer in London than with music and a picnic?
James Blunt, Will Young, Van Morrison, and Bananarama, will be headlining this week of live performances for Kew the Music – though plenty others will be performing throughout the festival.
Watch A Midsummer Night's Dream at Iris Theatre's Outdoor Festival
5th – 30th July
Shakespeare's magical play will be brought to life in Covent Garden this summer, as A Midsummer Night's Dream will be performed at the Iris Theatre's Festival. The story involves love, comedy, and, of course, a little bit of Shakespearean tragedy. Head here with the entire family for a summery evening in London well spent.
Catch the Return of the National Geographic Food Festival
6th – 17th July
The National Geographic Food Festival is back in the capital for the first time since 2019 and, considering the stellar line-up, we could not be more excited.
Alongside the already announced Olio Hercules, Fuschia Dunlop, and Jose Pizarro, the likes of Andi Oliver and Ping Coombes will be taking to the stage to perform demos. Notebooks (and hungry tummies) at the ready.
Drink Gin on a River Cruise
9th July
Starting at the Olympic stadium, embark on a cruise around London's canal network whilst sampling some of the finest gin the UK offers.
Catch a glimpse of famous London sights whilst relaxing on this 3-hour cruise.
Snacks aren't provided, but you're more than welcome to bring your own to complete the experience.
Discover the Power of Poetry at Woolwich Words and Sounds
15th – 31st July
One of the coolest festivals in the capital, Woolwich Words and Sounds makes poetry COOL. We're talking seriously. Three weeks of stand-up comedy, live music, and spoken word poetry await – the line-up includes the likes of Sophia Thakur, Moak, and Bob Mintzer.
Go Wild in Kusama's Obliteration Room
23rd July – 29th August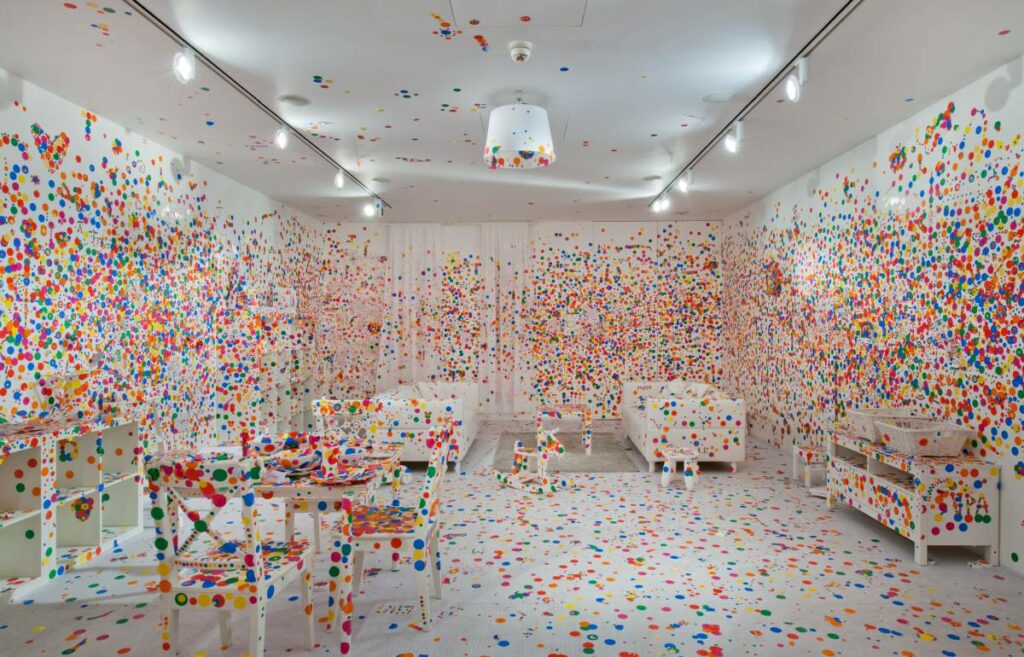 One of the London exhibitions we're most excited about in 2022, Kusama's Obliteration Room allows you to directly get involved in the art.
The exhibition is part of the wider UNIQLO Tate Play – and the public will be invited to help transform the completely white space into a colourful room using circular stickers. Prepare to let your imagination roam free.
Watch Closer at the Lyric Theatre
14th July – 13th August
Catching a show in London is a year-round kind of activity in our books, though nothing quite beats getting dressed up in your finest gear for a pre-theatre meal in the sunshine.
Olivier award-winning play Closer – an adaptation of the 2004 film starring Natalie Portman and Clive Owen – comes to the Lyric Theatre in summer 2022 for one month only.
Clare Lizzimore will direct Patrick Marber's play, which explores human connection and intimacy, and you do not want to miss it.
Explore Coal Drops Yard's New Sculpture by Sheila Hicks
Throughout Summer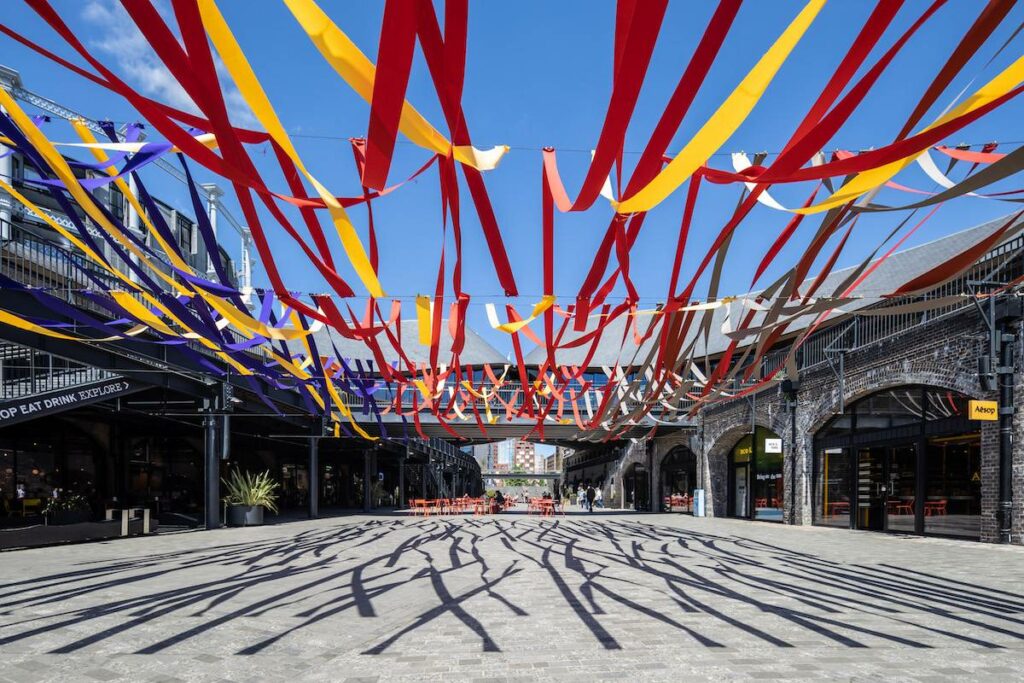 Coinciding with her very first UK museum retrospective, Off Grid, at The Hepworth Wakefield, Sheila Hicks has unveiled a brand new sculpture at Coal Drops Yard. Woven Wonders boasts colourful spiral looms and will be available to admire all summer, so don't miss it!
Head to a Street Food Market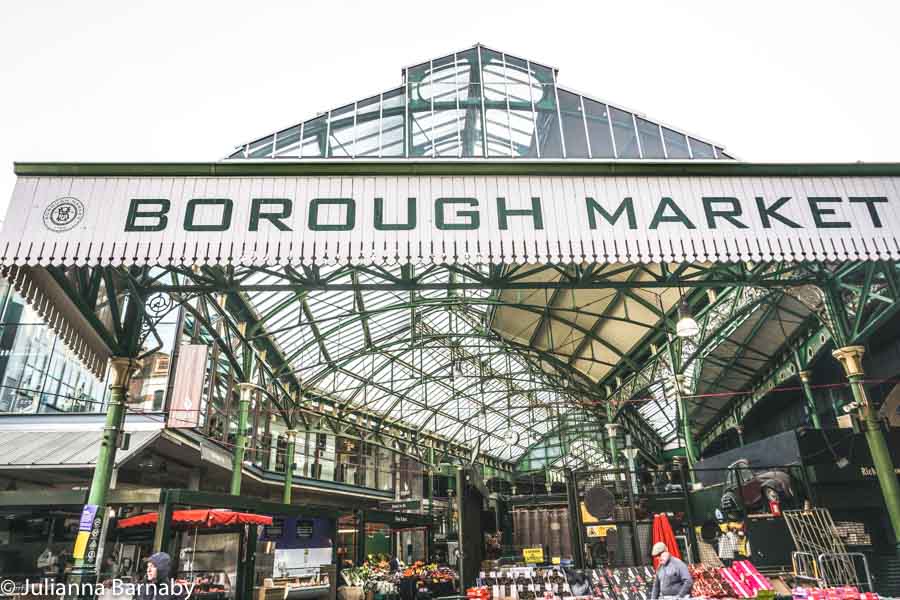 Obviously, scoffing your face at a London street food market is possible year-round. Though, it's way better when the sun is shining and a million layers aren't needed to combat frostbite.
You've got the biggies such as Borough Market and Camden, though the smaller ones like Maltby Street Market, Berwick Street Soho, and Victoria Park are just as brilliant when it comes to sniffing out delicious snacks.
Read More: The Best Street Food Markets in London
August
Explore the Immersive World of Phantom Peak
From 3rd August
Hear us out. An immersive experience that involves food, drink, AND a boat ride? We're completely obsessed.
Head to Canada Water this August and step foot inside Phantom Peak, a completely immersive open world with real-life residents that can only be described as "The Venice of the West". But be aware: something sinister lurks.
Get Weird at the Stranger Things Experience
From 18th August
Fresh off the back of its final season, the Stranger Things experience looks set to be one of the best things to do in London in summer.
Channel your inner Eleven and unlock your power as you take an immersive journey through Hawkins Lab – joined by your favourite characters. Afterward, an 80s-style medley of fan-favourite moments with merch, food & drinks, photo ops, and interactive performers await.
Watch a Film Under the Stars
Multiple Dates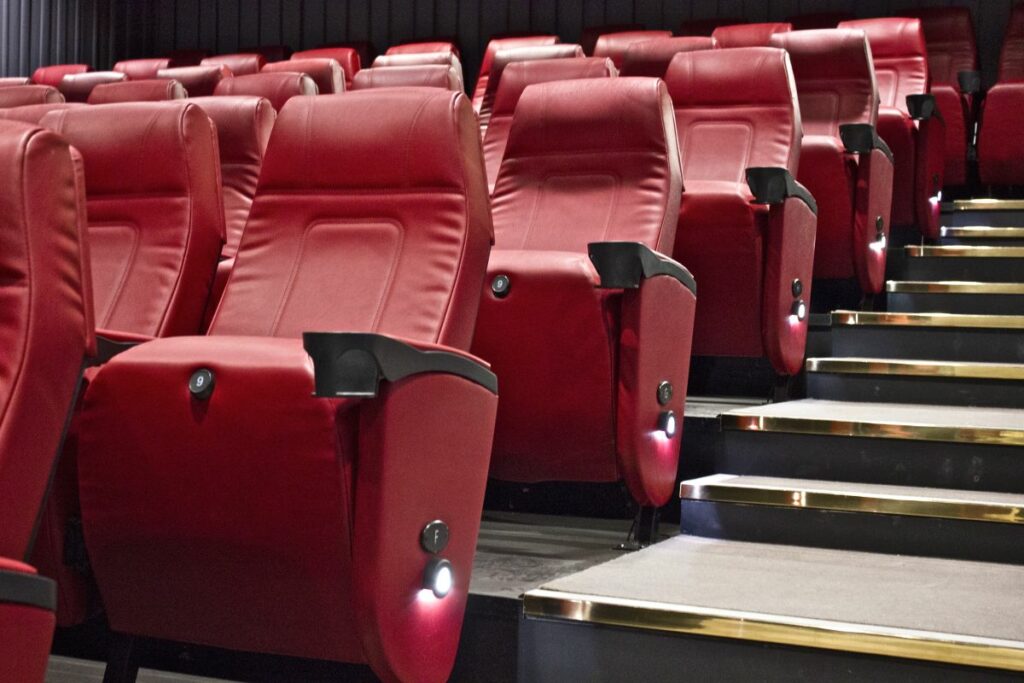 The Barbican is bringing a touch of magic to the capital this summer, with the return of its outdoor cinema programme.
Whether you fancy reliving Pink Floyd: Live at Pompeii, brave a little bit of Japanese horror with Mothra, or watching a new foreign indie film, there's sure to be something to get the movie buff inside of you excited.
Read More: Outdoor Cinemas in London
Marvel at Magic with Tony Middleton's Magic Hour
Multiple Dates
For a magical and immersive experience, venture into Tony Middleton's Magic Hour and prepare to be wowed.
Also known as Sonic, Middleton's magic has an old-school feel, using classic tricks, a Victorian conjuring, and even a seance to spook and confuse you.
This show has been running for over 7 years at the Sheraton Grand on Park Lane and Sonic is a master of his trade, with first-class illusions that leave you wondering, how did he do that?
Celebrate Culture at Yam Carnival
27th August
WizKid, Naira Marley, and C-Kay are all on Yam Carnival's incredible line up this year.
Set on Clapham Common, this is an unapologetic celebration of the African diaspora in the form of an afrobeat music festival.
With multiple stages and an abundance of delicious street food serving up the best Caribbean, Latin-America, and Creole delicacies, this is an event for the mind, body, and soul.
Party at Notting Hill Carnival
27th – 29th August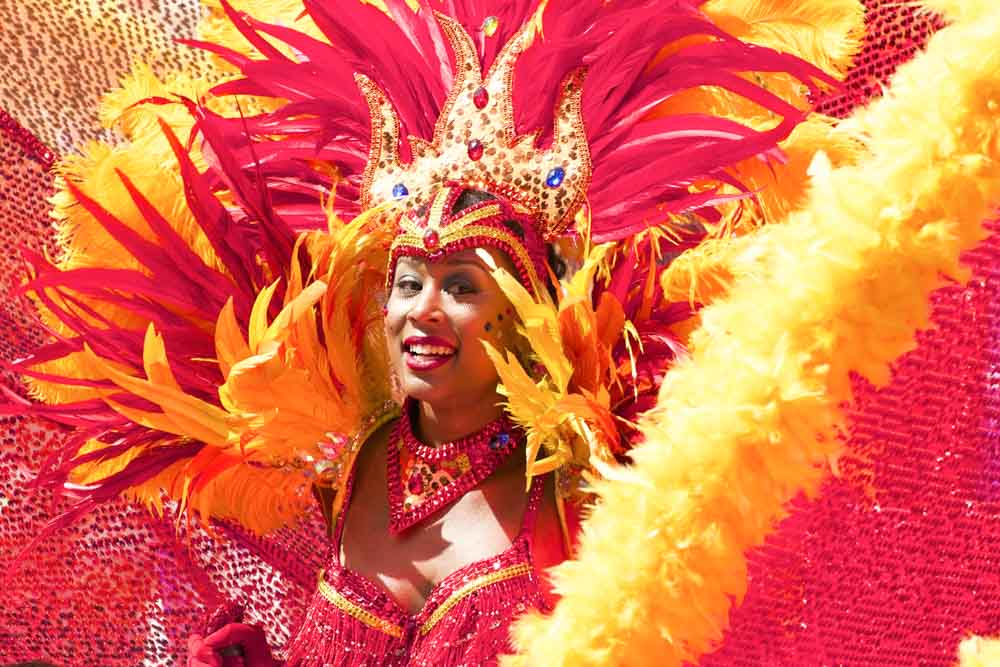 If you're in London in the last week of August, it is absolutely criminal not to attend the iconic Notting Hill Carnival. As a massive celebration of Caribbean heritage in London, this is an event with incredible food, funky music, and exciting arts and culture.
Expect a charged crowd and a weekend filled with laughter.
Things to do in London in Summer: Map
Looking for More Cool Things to do in London this Summer?