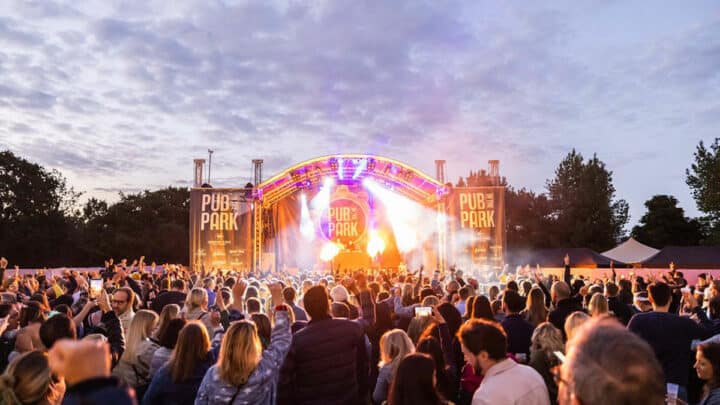 Spending summer in London? You're in luck – the capital comes alive with brilliant things to do. These are the best.
Ready to rock the city we love so well? Summer is here! Freedom beckons! Whilst hot weather can't be guaranteed, there is no shortage of brilliant things to do in London in summer 2023.
The sun is (hopefully) shining, the parks are filled with families enjoying picnics and the famously grumpy commuters may even crack the slightest of smiles.
London in the summer is unparalleled, from quirky art exhibitions to brand new bars showcasing innovative cocktails, the capital is filled with events – these are the ones you shouldn't miss.
Things to do in London this Summer
June
Shop High-End Vintage and do Good in the World
Brixton
From June 2nd
We know you Londoners love to shop. Well here's an opportunity to do just that and have a positive impact on the world. Homelessness charity Shelter has opened a pop-up store in Brixton Village where they're slinging high-end vintage fashion and a cut price to raise money for their charity.
That means when you're picking out that nice Tommy Helfieger top and putting some cash in their hand you'll also be helping get someone off the street. But that's not all – they might even help you one day…
Shelter also offers advice to regular folk who're having trouble with dodgy landlords, estate agents and such. They truly are good folk. Their pop up will run for eight weeks
Dine Out at London Restaurant Festival
Citywide
Throughout June
The London summer kicks off with a feast. That feast comes in the form of a major, multi-venue food festival that spans the entire city.
London Restaurant Festival gathers some of the city's best-loved and best-regarded restaurants and gets them putting on tasting menus to showcase what they're all about at price point you might find more appealing than their regular menu.
There are also heaps of events and masterclasses to attend if your interest in food extends beyond expanding your waistline.
Check out London Design Biennale
Aldwych
1st – 25th June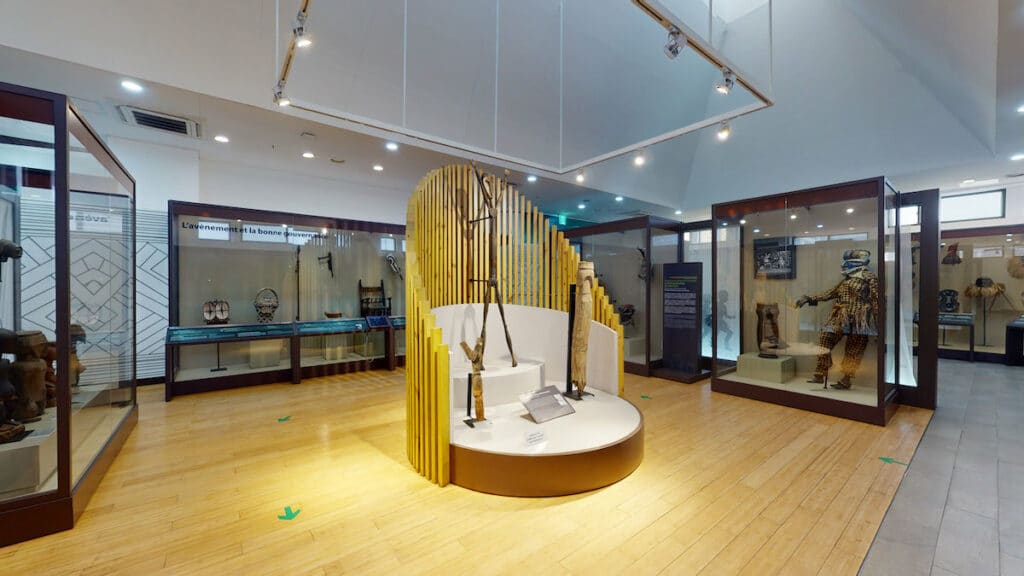 Split across two venues at Somerset House and the Soane Museum, London Design Biennale sets the stage for world-leading figures in the design scene to come and show us what they're all about.
They're taking up the theme of collaboration and using it to get some of the biggest design institutions from around the world to come together and showcase their work.
There's design in all its forms, from architecture to research and even videogame design. It's a bit of a melting pot of creativity and innovation and if you're into either of those things, an event you need to hit during the London summer 2023.
Party at Hampton Court Palace Festival
Hampton
8th – 17th June
With the striking palace illuminated as the backdrop for this London event, Hampton Court Palace Festival returns in 2023 with a killer lineup.
With Grace Jones, Kool & The Gang, Kaiser Chiefs, Tom Jones all on the schedule, this is a festival that spans many genres and ages.
Naturally, it also includes all the beer tents and food trucks you could want, and even a grubby portaloo or two. But at the end of the day, what better way to spend an evening in London than partying in front of a grade I palace?
Read More: London Festival Guide 2023
See Christine and the Queens Curate Meltdown Fest
The Southbank
9th – 18th June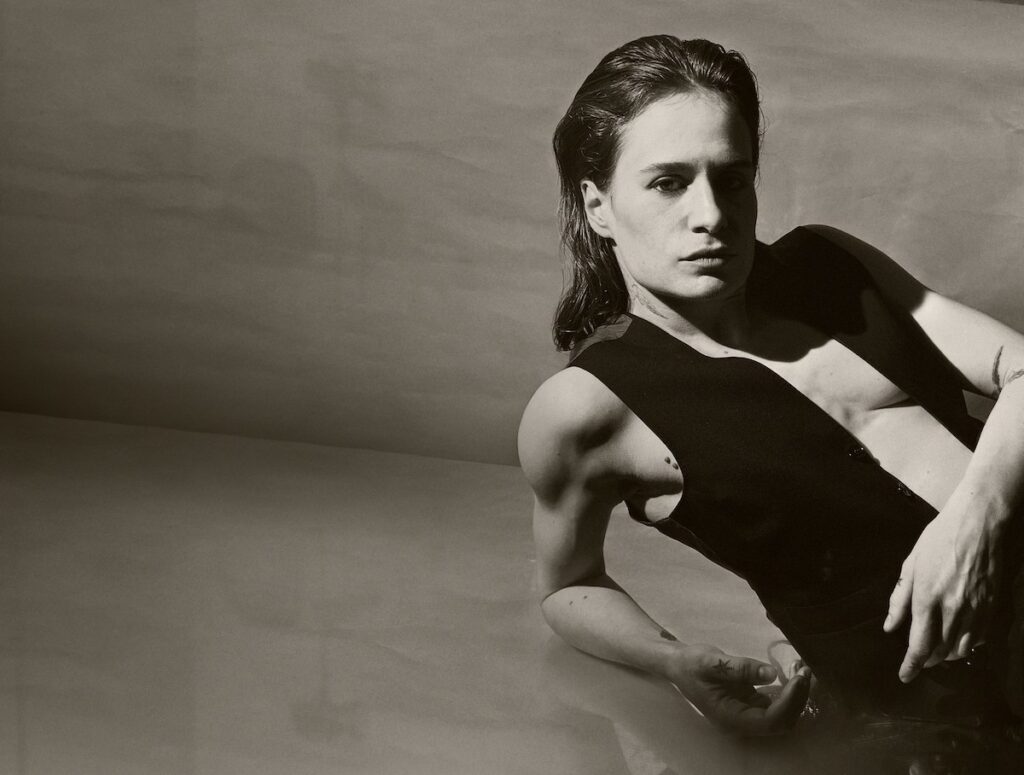 It's no secret that we're always very excited when Meltdown Festival comes around. The Southbank's music festival might just be one of the coolest in London. Each year they get a different musician/band to come in and curate a run of gigs of musicians that they admire or have been inspired by.
This year Christine and the Queens have the honour and they've got a major lineup of musical talent to get excited about.
You can see KOKOROKO, Sigur Ross, Yemi Alade, Warpaint and more, plus, of course, the headline act themselves.
Check out Some Outdoor Cinema
King's Cross
From the 22nd June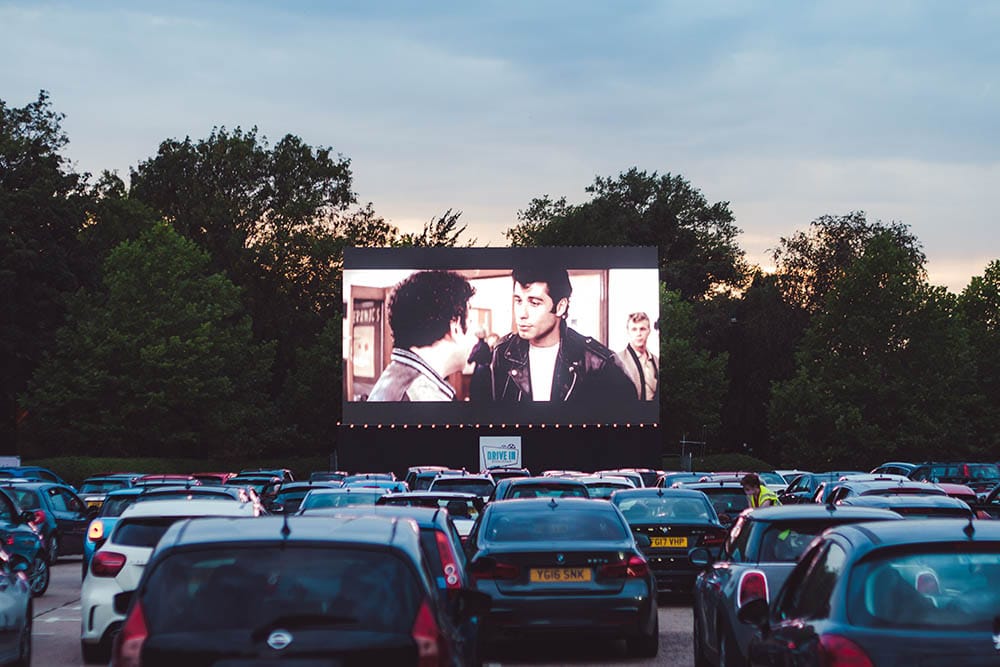 When the summer hits, London goes wild for outdoor cinema. There are a bunch that start to open as the weather starts to permit this sort of activity – we've written about them all here – but one we get most excited for is the Everyman screen in King's Cross.
They do by far the most (and best) films of all the pop-up screens. With classics like, Mamma Mia, Roman Holiday and Moonrise Kingdom in the runnings. That said they probably also have the best range of genres of any of the outdoor cinemas too.
You'll be perched on the outdoor seating by the canal as you enjoy your films, and best of all: it's entirely free.
Take a Sunset Tour of the English Countryside on a Vintage Steam Train
Victoria Station
From the 22nd June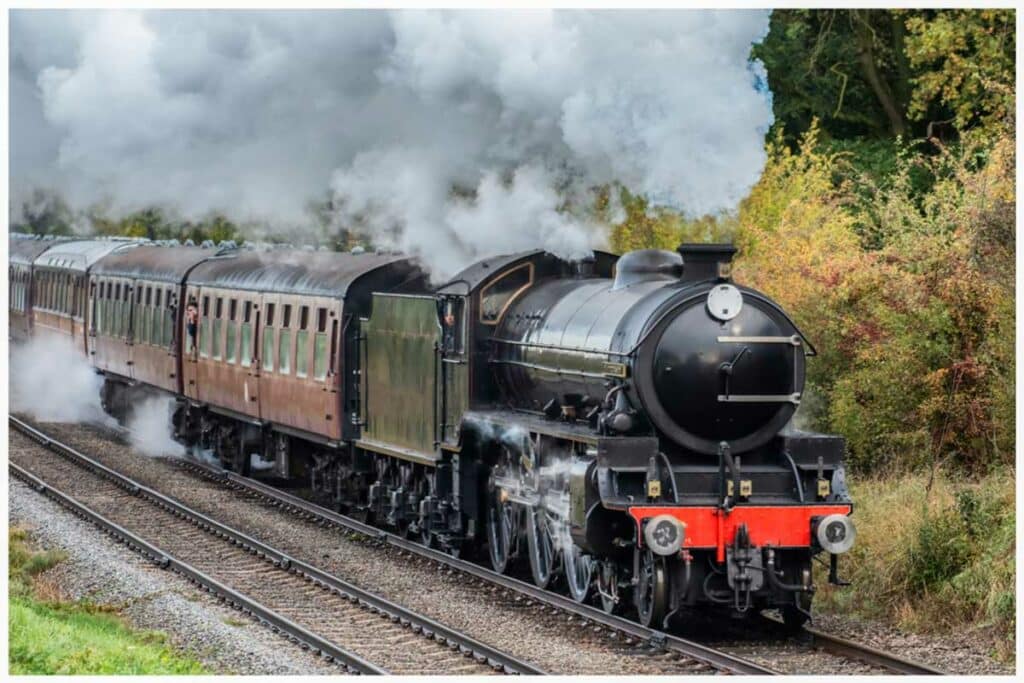 Ever fancied riding the Hogwarts Express? Well you can get about as close to that as you can in real life this summer. How? Well it's something called the Sunset Express – basically a vintage steam train, fitted with dining carriages and all, that takes you for a spin around some very beautiful parts of the country.
The trip takes a few hours and runs in a loop so that you'll depart from and return to Victoria station. On your tour you'll pass through the South Downs and several other areas of recognised natural beauty, all glowing under the light of a sunset.
Hit a Festival of Caribbean Culture
Burgess Park
24th + 25th June
These days, our high summer is marked by the return of Windrush Festival. 2023 is no different – except for the fact that this year is going bigger and stronger than previous years.
The festival is a celebration of Caribbean culture and the people that brought it to England during the Windrush. There's music from very talented up-and-coming musicians, heaps of great food and tons of art to google at over the two-day festival.
We wrote more about it here if you're interested
July
Visit the Revamped Museum of Childhood
Bethnal Green
1st July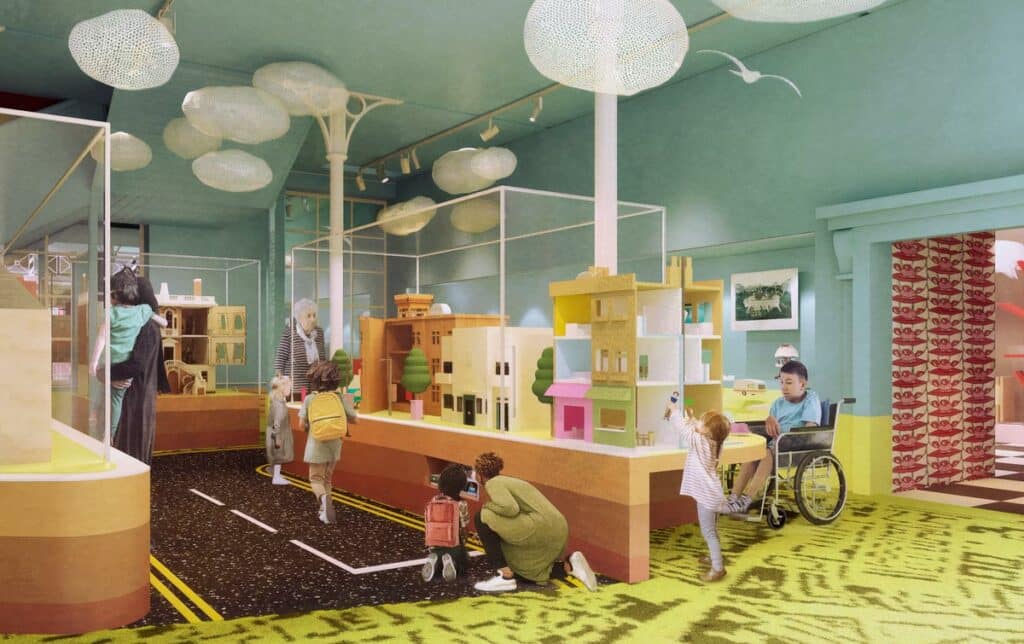 The Museum of Childhood has been closed for a couple of years now. That's because it's been given a full makeover courtesy of the V&A (not a bad institution to make over your museum if you ask us).
The Museum of Childhood will open on the first of July under the new name: The Young V&A. All the old exhibition pieces will still be there but they're joined by new bits and bobs from the V&A's collection – including some legit super hero outfits and original Kermit the Frog and My Little Pony toys.
See the London Pride Parade
Central London
1st July
The first event of July will be the kicking off of London's Pride festivities. The city comes together for a colourful, open celebration of our LGBTQ+ community.
The streets of Central get shut down and the people pour into them to watch the parade that runs from Hyde Park Corner to Whitehall Place.
It's really no small affair. 30,000 people are already signed up to take part in this year's event. It's no small party either. All those people have to go somewhere. They usually end up in the bars and clubs of Soho. It's never a dull night.
See Shakespeare Performed in a Pub Garden
Multiple Locations
From the 3rd July
This summer we've also got the return of Shakespeare in the Gardens. If you haven;t been before this is a theatrical event well worth having on your radar. The gist of it is pretty simple: a theatre company takes over a bunch of pub gardens for one-night-only performances of Shakespeare's plays.
The show tours a host of London boozer's back yards through July, August and September for performances of two of the Bard's most classic plays: Twelfth Night, and Romeo & Juliet.
Go Mad for Wimbledon
3rd – 16th July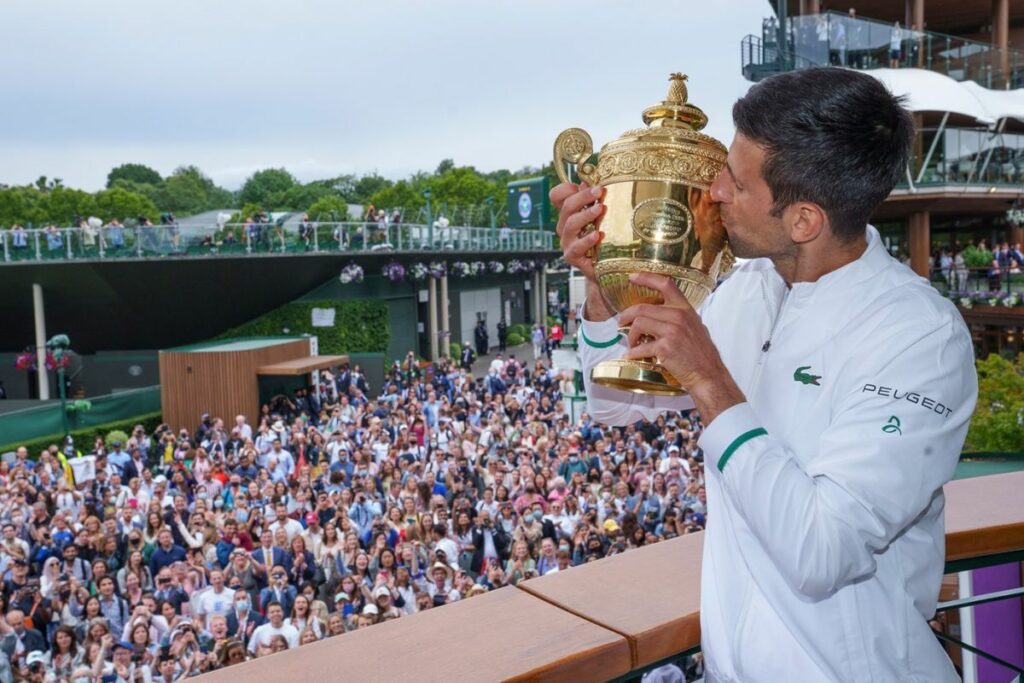 Racquets at the ready, Wimbledon returns this summer in London. And, if last year's season was anything to go by, you won't want to miss Brit Emma Radacanu dominate at this year's championship.
Plenty of London pubs will be showing the matches, as well as an array of pop-ups all throughout the capital – you can find all the deets in our Wimbledon guide here.
Up Your Knowledge at the Royal Society Science Exhibition
St. James'
4th – 9th July
Oh, the Royal Society, only that 350 year old institution of research and learning founded (in part) by the great Christopher Wren. Yeh them. They're throwing their annual science fair in July and as you can expect with an history as prestigious as theirs, it's quite the event.
It's a gathering of some of the sharpest minds in the game. They're going to get up and tell the public all about the amazing thing's they've experienced working in the field of science.
You can also expect plenty of the fun stuff: interactive exhibitions galore.
Drink a Few Too Many Cocktails
Fitzrovia
6th – 8th July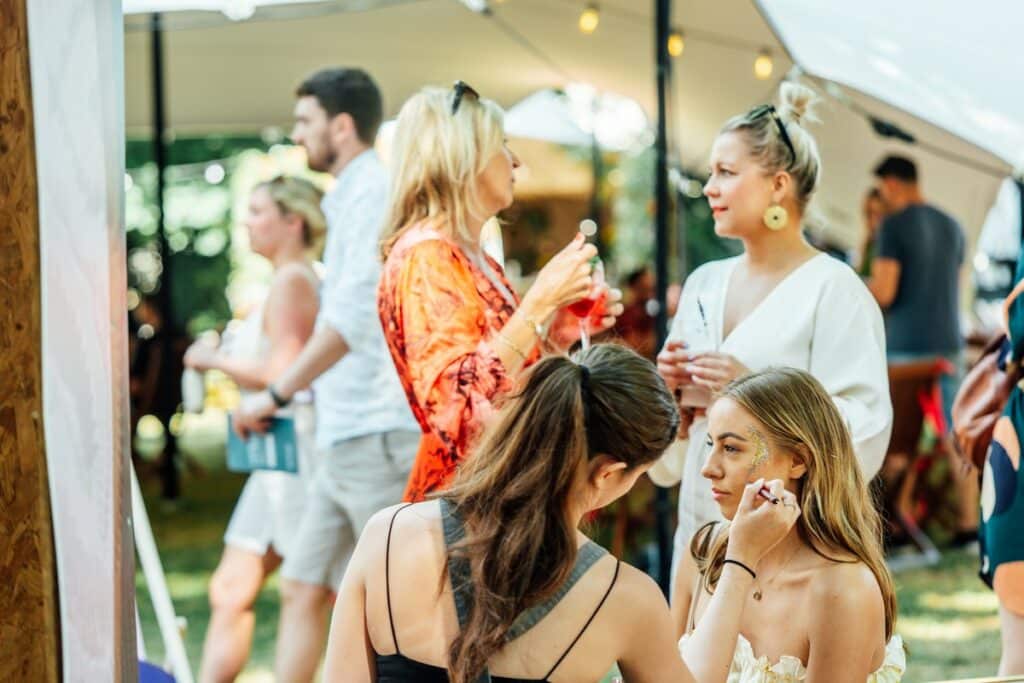 We all love a food festival, but high on our list of the best summer days in London has to sit a good cocktail festival.
Needless to say Cocktails in the City gets us rather excited then. That's the festival where they fill up Bedford Square Gardens and turn it into a cocktail heaven, serving drinks crafted by some top mixologists in quirky makeshift garden bars.
They also lay on a spread of hilarious lawn games – hilarious because the sight of your drunken buddies trying to play ice carving activities after several old fashioneds is never not funny.
Hit Up Kew the Music
11th – 16th July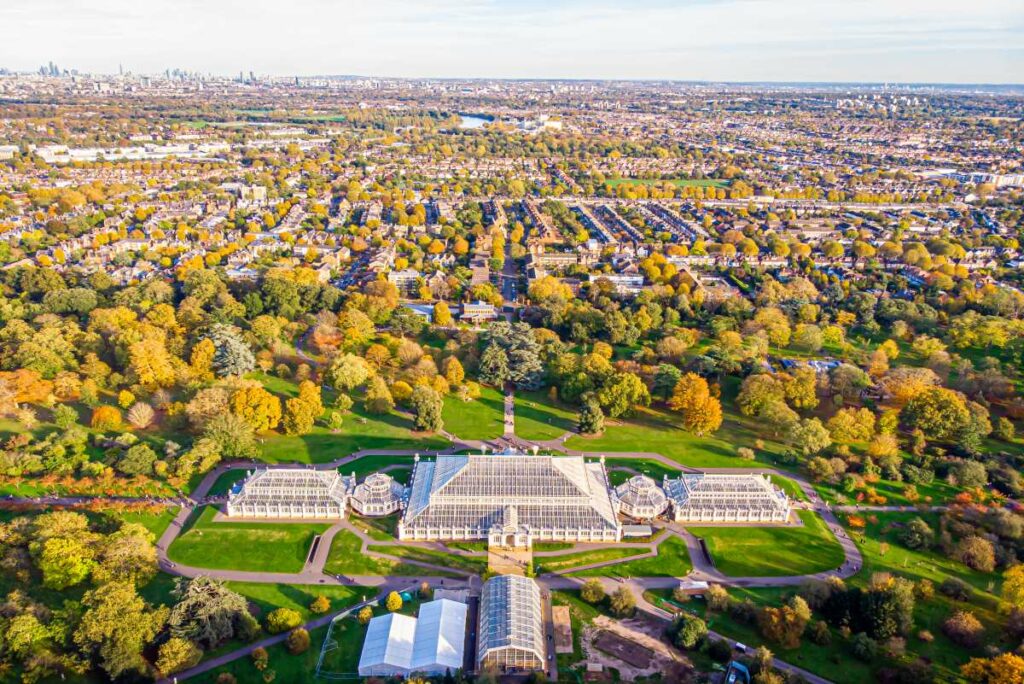 A big part of the British, and London, summer is hitting the many music festivals that crop up along with the (fingers crossed) good weather.
One of those, and one that has a very London flavour to it is July's Kew the Music – that's where Kew Gardens turns their botanical wonderland into a venue for some of the UK's hottest music acts.
This year's lineup includes Bastille, The Human League, The Vamps and more.
Attend a Late at the Courtauld
Somerset House
28th July
If you missed the May edition of the Courtauld Gallery's late series you'll have another chance to make up for it in July. This is your last opportunity for the foreseeable future though, so don't miss it.
What can you expect? Well only swanning round among some masterpieces of art, cocktail in hand and a sense of being the classiest motherf***er out there oozing through your countenance.
Just please, please don't spill your cocktail over the Van Gogh.
At the time of writing this (May) tickets for the July event aren't on sale yet. When they are, you can find them here.
Chow Down on Chicken Wings
Stratford
28th – 30th July
What were we saying about food festivals? Oh yeah. We love 'em. Here's one you'll want to watch out for. Wing Fest is not your average festival.
They clear out the entire London Stadium for three-straight days and fill it up with the best chicken wing makers that London has to its name.
There'll be plenty of refreshments to take the edge off those spicy wings, and between knocking back those you'll be perusing the staggering amount of wing-based nosh on offer. Could you ask for anything better?
See Pink Floyd Songs Performed By Candlelight
Southwark
29th July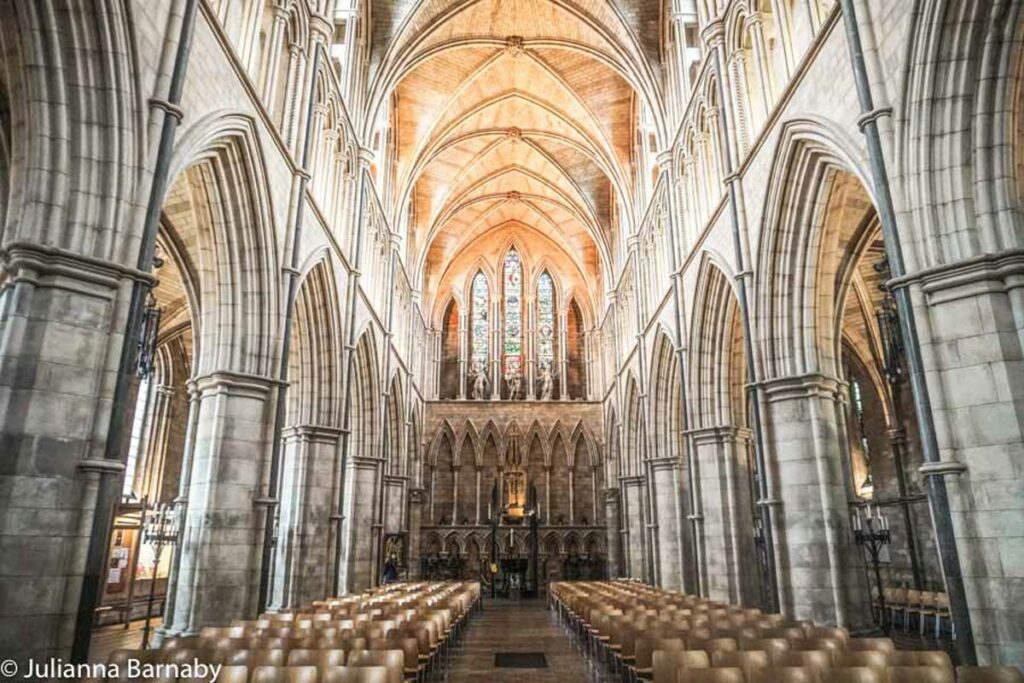 Pink Floyd fans don't get too excited. This isn't the band coming together to play a big candlelit gig, though this is pretty exciting in itself.
An orchestra is putting on an orchestral show of Pink Floyd's best hits and playing it to the light of hundreds of candles. You've probably seen photos of these shows – you might even have been to one – they are all the rage in London these days.
They look incredible and the candlelight really powers up the atmosphere which makes for a very special night out – this time round even more so as the gig is playing in Southwark Cathedral.
August
Watch Cinema Al Fresco
Paddington
Multiple dates
Taking advantage of those warm summer months doesn't just have to be about getting sloshed in the park or cruising the festival scene. It can also be a bit wholesome. Take, for example, this run of outdoor cinema screenings in Paddington.
They'll be putting up a big screen in Merchant Square and showing some classic comedies to keep those good summer vibes rolling. Here's the full schedule for August:
Wednesday 2nd August – Mean Girls
Wednesday 9th August – The Devil Wears Prada
Wednesday 16th August – 10 Things I Hate About You
Wednesday 30th August – Anchorman
Step Inside Abbey Road Studios
St. John's Wood
4th – 6th + 11th – 13th August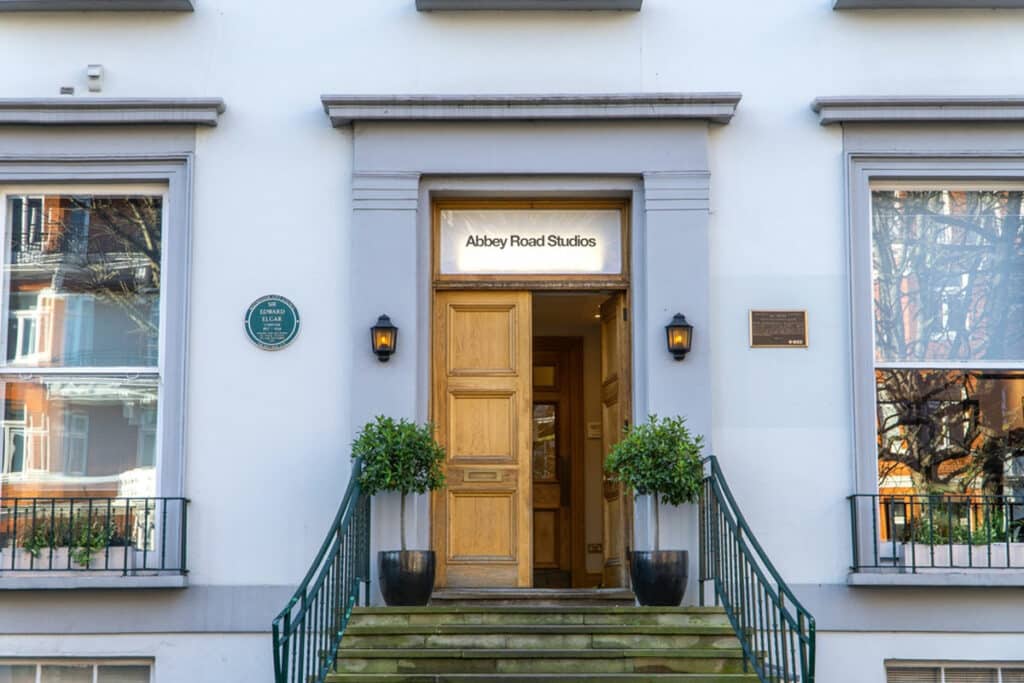 Abbey Road, probably the world's most famous recording studios. Albums by some of the biggest bands and musicians the world has ever known have been recorded and produced here.
You can actually visit Abbey Road on any old day. It's not much to see though, until now…
They'll be opening their doors to public tours for a select few dates in August. You'll be able to tour the rooms where the music magic happens and hear the stories of the greats that have played in them.
Head to a Craft Beer Festival
Tobacco Dock
11th + 12th August
Summer! Beer! Sun! Or is it more like hangovers and sunburn? Who cares! FUN! There's some of it to be had at the London Craft Beer Festival and we don't care how much it hurts the next day.
The festival will be taking over Tobacco Docks and filling it full of stands for the city's excellent range of craft breweries. There'll be street food on offer to sop up all the beers, as well as a good bit of live music in accompaniment.
Catch the First Ever Concert at Battersea Park
Battersea
26th – 28th August
Battersea Park have announced that they will be throwing their first ever concert series over the August bank holiday.
They've not released a full roster of who's going to be playing this gig but Battersea Park are saying it'll be a roster of classical, hits from favourite West End musicals, as well as a smattering of soul and jazz music for good measure.
Of the names that have been confirmed we've got Gabrielle who recently sold out tickets for an August gig at the Royal Albert Hall, and the Royal Philharmonic Concert Orchestra.
Party at Notting Hill Carnival
26th – 28th August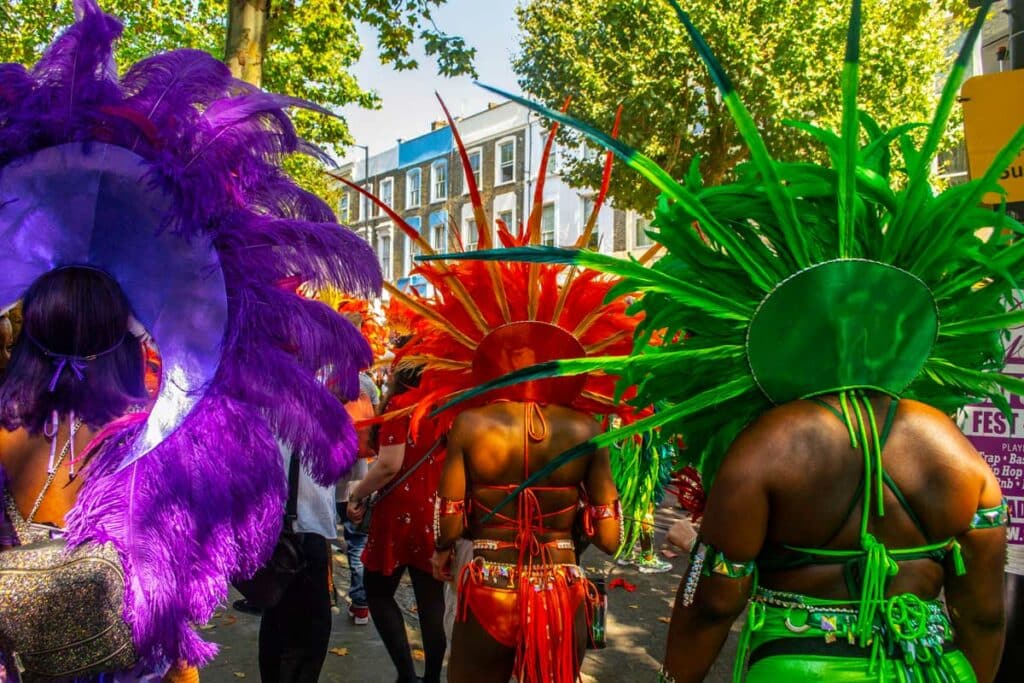 If you're in London in the last week of August, it is absolutely criminal not to attend the iconic Notting Hill Carnival. As a massive celebration of Caribbean heritage in London, this is an event with incredible food, funky music, and exciting arts and culture.
Expect a charged crowd and a weekend filled with laughter.
Chow Down at the Festival of BBQ
Tobacco Dock
31st August – 3rd September
Another big food festival to have on your radar for the summer is Meatopia. As eating goes, it rarely gets better than this – a massive festival that draws in some of the best chefs of the field to do what they do best: cooking meat over hot coal.
It's exactly as you imagine it. Staggering amounts of BBQ in every variety conceivable cooking in a smoky heaven of grilled meat.
The roster of chefs that have graced this event in the past is a motley crew of some of the world's best: Francis Mallman, Fergus Henderson and Yotam Ottolenghi.
Things to do in London in Summer: Map
Looking for More Cool Things to do in London this Summer?