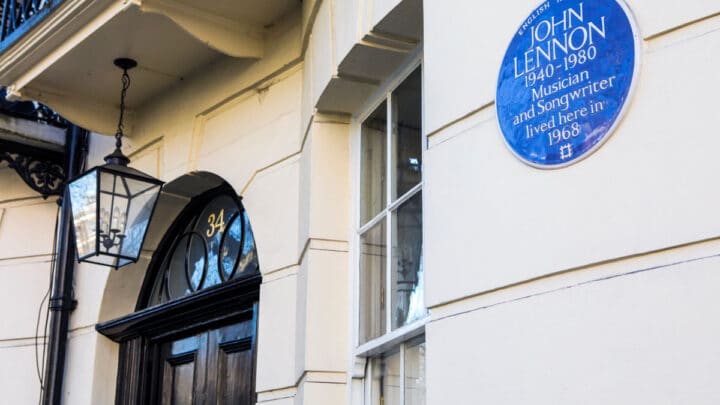 Ever been wandering through London and noticed a small blue plaque adorning buildings?
These plaques are awarded to those who have made significant contributions to society – and mark where in the capital they used to reside. Taking a self-guided tour around them is one of our favourite (free) things to do in the capital – have fun trying to see who you can spot.
Not sure where to start? Don't stress – here's our London blue plaque guide.
Famous Blue Plaques in London
Vincent Van Gogh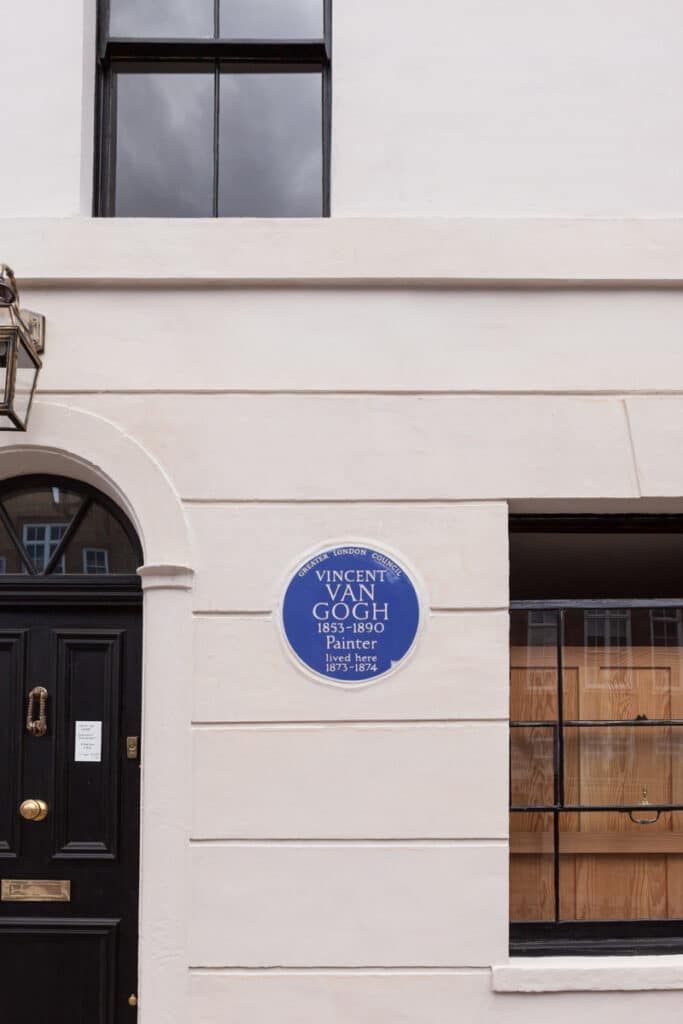 Van Gogh's blue plaque in London can be found at 87 Hackford Road in Stockwell, South Lambeth.
He was sent to London by his employers at the time, the Dutch art dealers Goupil & Co – and his home can even be seen in a sketching that Van Gogh made whilst staying at the house.
As one of the most famous post-Impressionist artists – scratch that – one of the most famous artists of all time, it was only fair that his London home got a little ceramic plate. Even if he did only live there between 1873 and 1875.
George Orwell
Whilst George Orwell's time at 50 Lawford Road in Kentish Town was very short-lived (he lived here from August 1935 until January 1936), his contribution to literature cannot be understated.
He actually lived in the flat alongside his friends Rayner Heppenstall and Michael Sayers – both fellow writers – and it was here he wrote most of his novel Keep the Aspidistra Flying.
But it's his other novels that are arguably more famous – Animal Farm is a curriculum staple in many schools across the UK, and Nineteen Eighty-Four is a cult-classic. Seeing his blue plaque in London is a bucket list staple for many bookworms.
Mary Seacole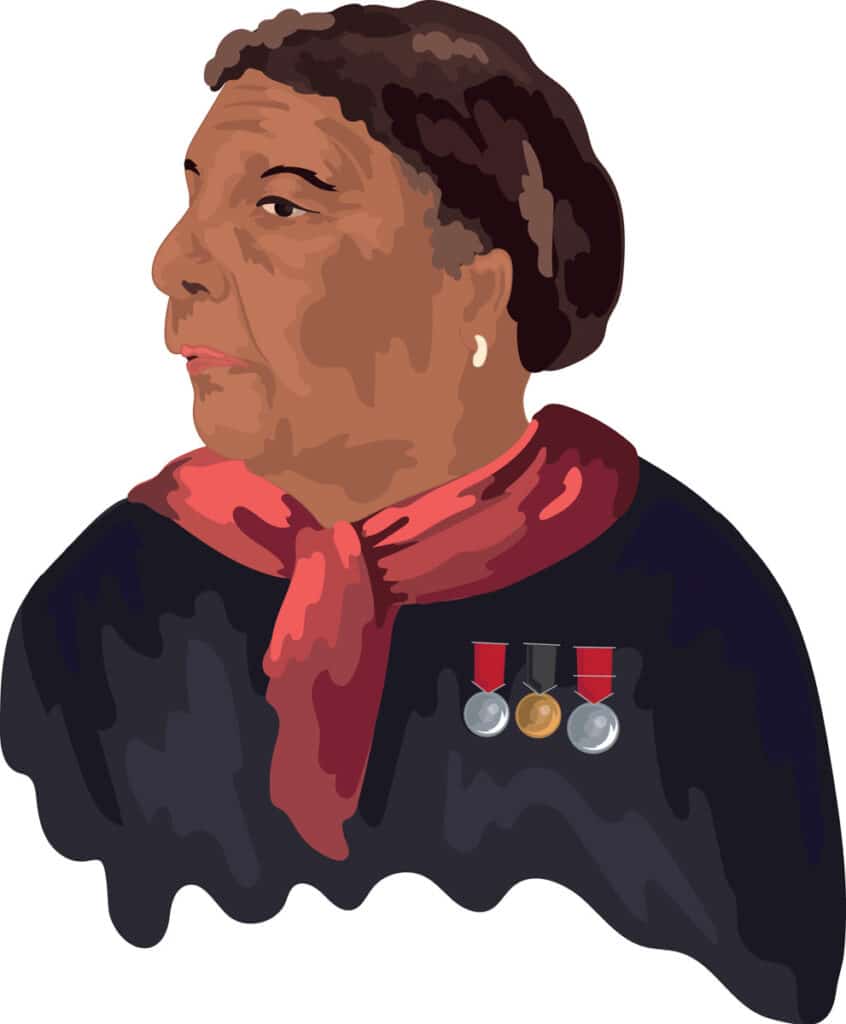 Mary Seacole's blue plaque sits on number 14 Soho Square, in the place where she began to write her autobiography, and commemorates the life of the heroic nurse during the Crimean War.
She followed in the footsteps of her mother, who also worked in the medical field. During the 1840s, she nursed patients back to health during severe outbreaks of cholera in Jamaica (her home country) and Panama.
But when it came to the Crimea War, Seacole was rejected by British medical experts after making the journey to the UK. In response, the black nurse set out for the Crimea all alone. She worked on the frontline and saved countless lives. A true hero.
Emmeline + Dame Christabel Pankhurst
Known for their incredible work as women's rights campaigners, Emmeline and her daughter Dame Christabel Pankhurst are honoured forever with a blue plaque at Notting Hill's 50 Clarendon Road.
The Suffragettes led the explosive campaign for women's right to vote in the early 20th century. They were partially successful in 1918 when some women were granted this right, but they continued to fight until 1928, when Emmeline died.
A few weeks later the Representation of the People Act became law – this meant that women over 21 years of age could vote.
Charles Dickens
One of the older blue plaques in London is the one belonging to Charles Dickens. First unveiled in 1903, 48 Doughty Street in Holborn has paid tribute to the Victorian author ever since.
Known for novels such as Oliver Twist, A Christmas Carol, and David Copperfield, it's no secret that Dickens was inspired by much of London when writing his books – in fact, many locations that exist today crop up in his work, including the Palace of Westminster and St Paul's Cathedral. You can find a few more here.
Sigmund Freud
With Sigmund's plaque sitting parallel to one dedicated to his wife, Anna Freud, visiting 20 Maresfield Gardens in Hampstead, is a 2-for-1 kind of deal. This house is now also home to the Freud Museum, which showcases the psychoanalysts' life and work between 1938 and 1939.
In this collection, you'll spot letters which Freud himself wrote, claiming the house was "far too beautiful" for him to live in it. Check it out for yourself and see if you agree.
John Lennon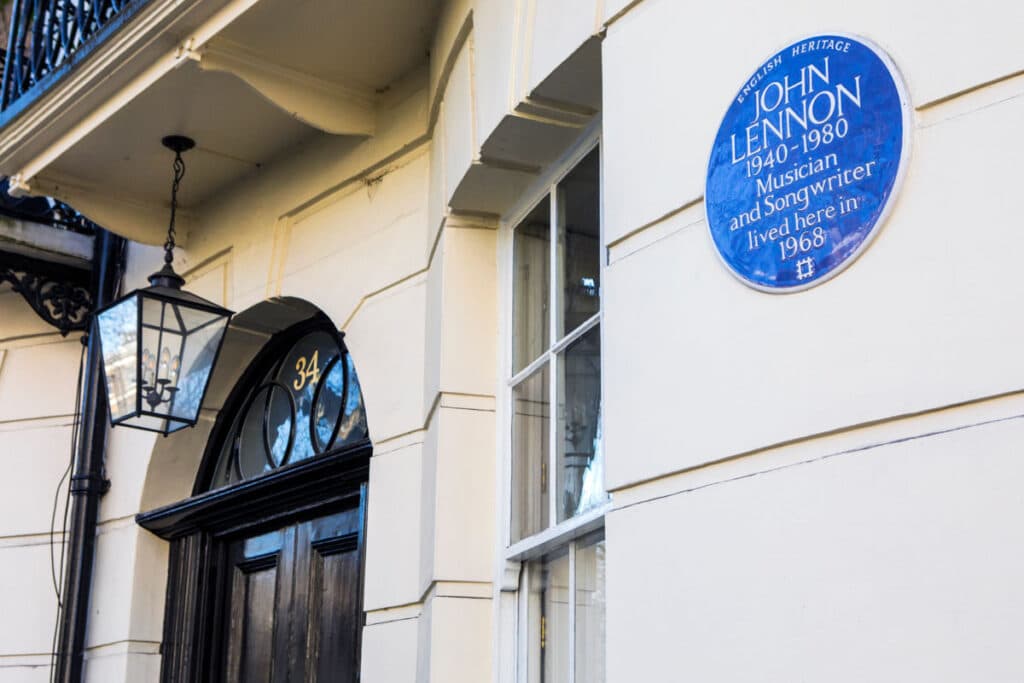 A name that needs no introduction. John Lennon's Marylebone plaque was unveiled in 2010, on the Beatles member's former home, which he shared with Yoko Ono in 1968.
His move to Montagu Square followed The Beatles' release of album Sergeant Pepper's Lonely Hearts Club Band – what was known as the ultimate anthem to 1967's 'Summer of Love'.
Though, this flat has also had its fair share of controversy. In October 1968, police raided Lennon's home and found cannabis there – but by this point John had also started experimenting with harder substances.
Despite his struggles, John Lennon is easily one of the most influential musical figures of all time – we dare you to find someone that doesn't know every single word to Imagine.
Laurie Cunningham
Amongst football-lovers, Laurie Cunningham is a household name – the left winger was the first black player to represent England in 1979.
Cunningham eventually went on to become the first British player to sign for Real Madrid. He was also known for his love of dancing – there's even a rumour that he used prize money from dancing competitions to pay fines he received for turning up late to training.
He sadly died at just 33 in a car crash in Madrid, but his incredible legacy was honoured with a blue plaque in 2016.
Bob Marley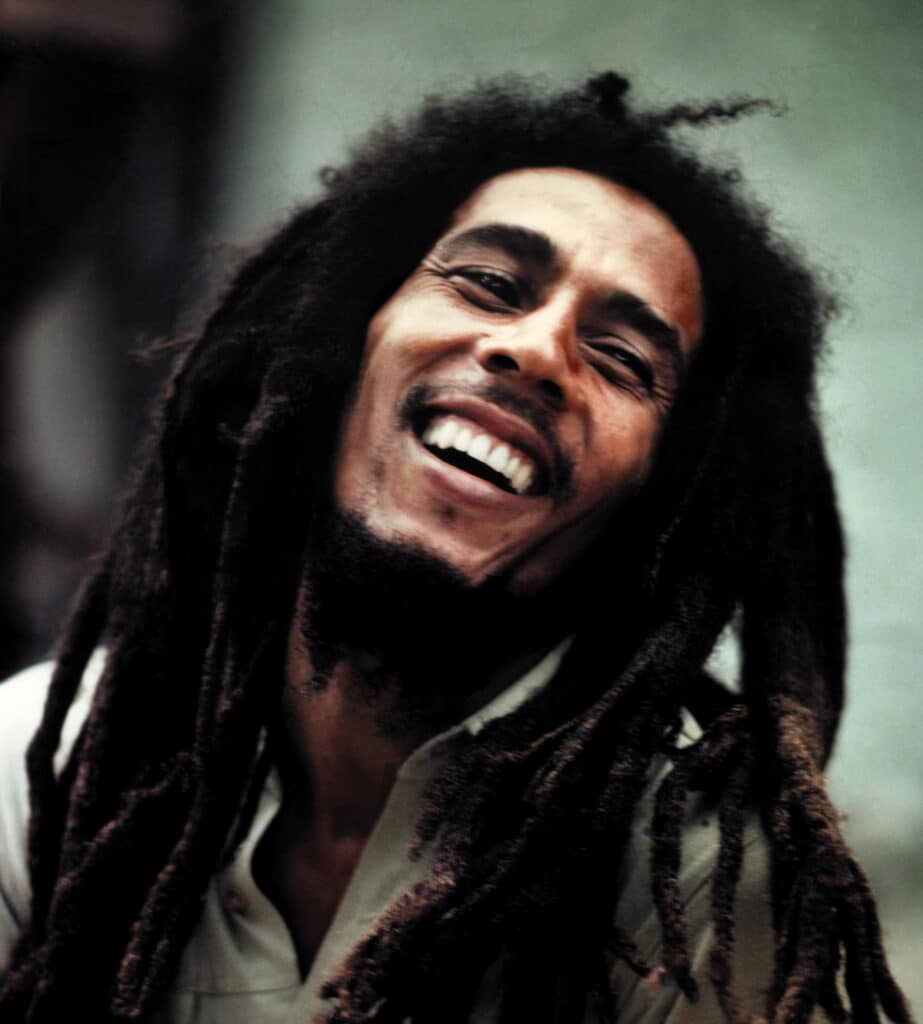 First erected in Chelsea in 2019 (on the side of the house he lived in throughout 1977), Bob Marley's plaque is a testament to the musician's influence on artists all around the world.
It may have been a fleeting visit, but it was incredibly important: Marley fled Jamaica in 1976 after an attempted assassination, and whilst seeking refuge in London he and the Wailers recorded Exodus. This album features the likes of Jamming and One Love, undeniably some of his biggest hits of all time.
Psst… If you're a fan of Bob Marley, you'll want to check out this new exhibition coming to the capital in early 2022.
Lady Diana Spencer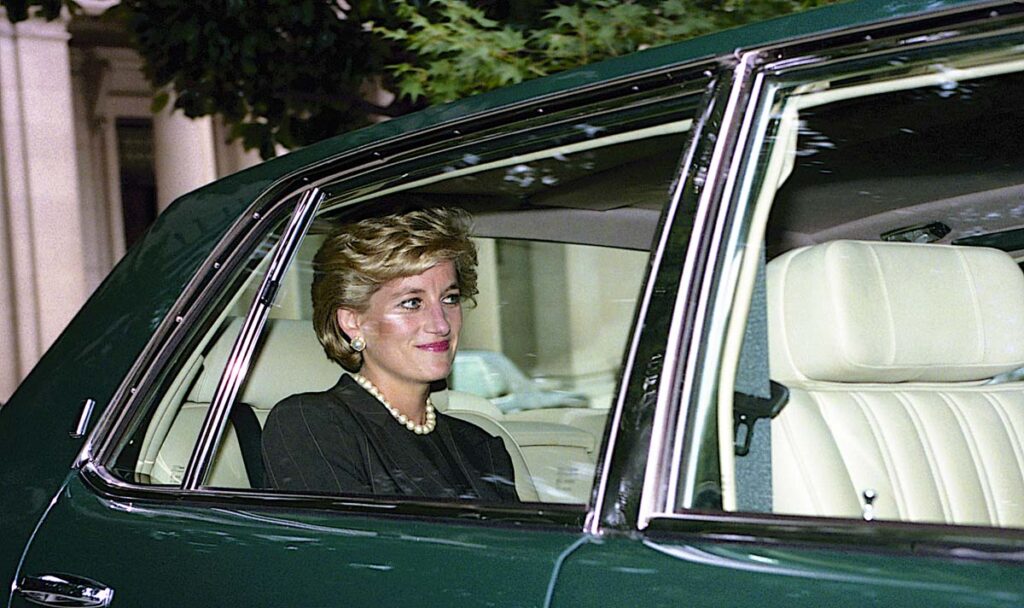 Lady Diana Spencer is a recent recipient of a new blue plaque – it was unveiled in 2021 at Flat 60, Coleherne Court, on Old Brompton Road in Kensington and Chelsea. She lived here for a couple of years towards the end of the 1970s.
Whilst she was far more famous for being Princess Di, her plaque was awarded due to her relentless philanthropy and charity work. She opened the Landmark Aids Centre in Tulse Hill in 1989, ending stigma and bringing huge amounts of awareness to the disease.
Want to know more? You can have fun finding out who has a blue plaque here.
London Blue Plaque Guide: Practical Tips
FAQ Section
Famous London Blue Plaques: Map