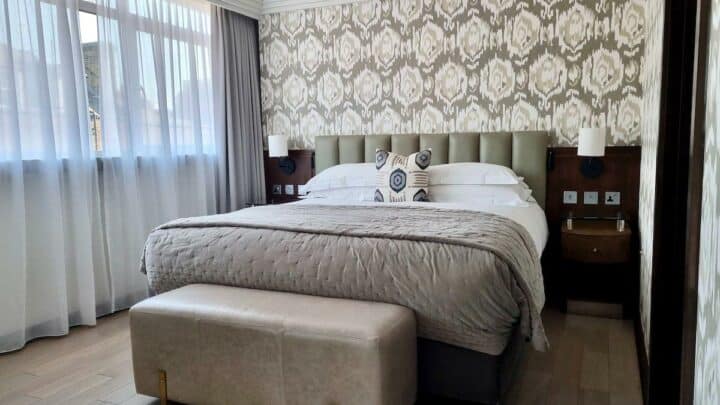 The Marylebone Hotel offers luxury and elegance without an ounce of snootiness. Read the full review now.
Sitting just behind the craziness of Oxford Street, Marylebone is a far more refined neighbourhood in London. Plenty of restaurants, cafes, bars, and independent shops make it the ideal place to bed down on a trip to the capital, but deciding where to stay can be tricky.
That's where The Marylebone Hotel comes in – full of class and excellent service to boot.
Here's why you need to stay.
The Marylebone Hotel: At a Glance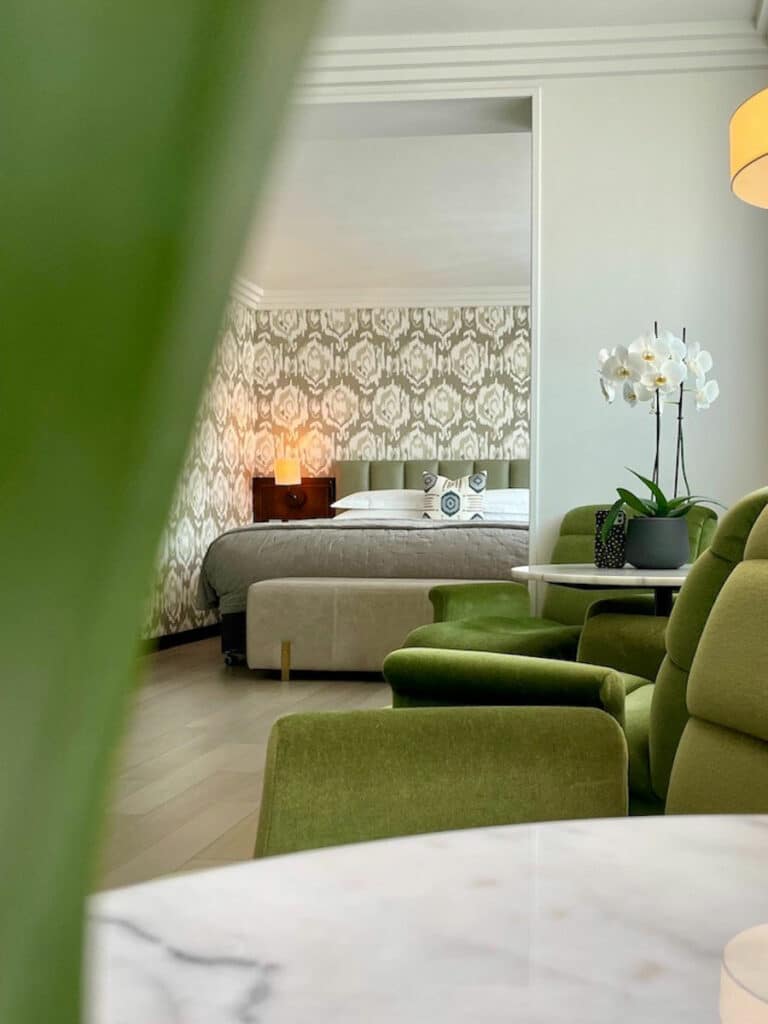 I've been lucky enough to stay at plenty of hotels throughout my years as a travel writer – enough to understand what makes a good hotel great. And I can't fault The Marylebone Hotel one bit.
From the smoothest check-in I've ever experienced, matched only by the hotel's swift check-out, to the friendly yet not overbearing staff (there's a huge difference, IMHO) this is the perfect place to stay in Marylebone if you're looking for a weekend getaway or to celebrate a special occasion.
Enough of the ramble, let's get into why you need to stay here.
Location
Tucked away just around the corner from Marylebone Village, the hotel is within walking distance of some of the capital's best restaurants, bars, and cafes.
Whether you want to curl up early in the huge king-size bed – tempting, very tempting – or spend the evening dancing at 28°50 By Night (one of the capital's top jazz clubs), you're perfectly positioned to fall straight into bed after a long day of exploring the city.
Style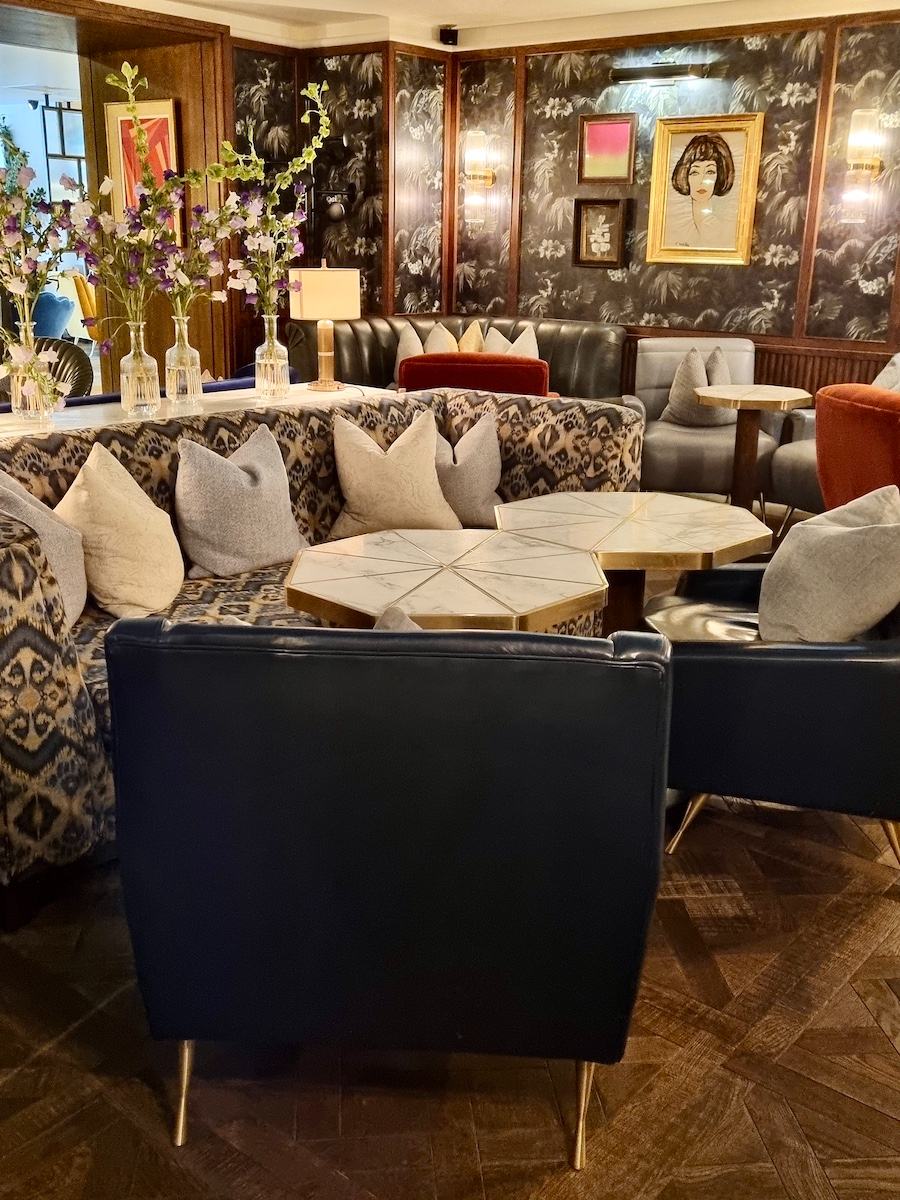 This hotel prides itself on its contemporary and understated luxury. And from the moment you enter you will see why.
There's nothing garish about The Marylebone Hotel, it sits perfectly in its Marylebone surrounds – the total epitome of the area.
A smattering of stunning styles feature throughout this hotel, from the simple (almost Scandi-esque, dare we say) rooms to the classy Art Deco-inspired 108 Brasserie – more on that, later.
Rooms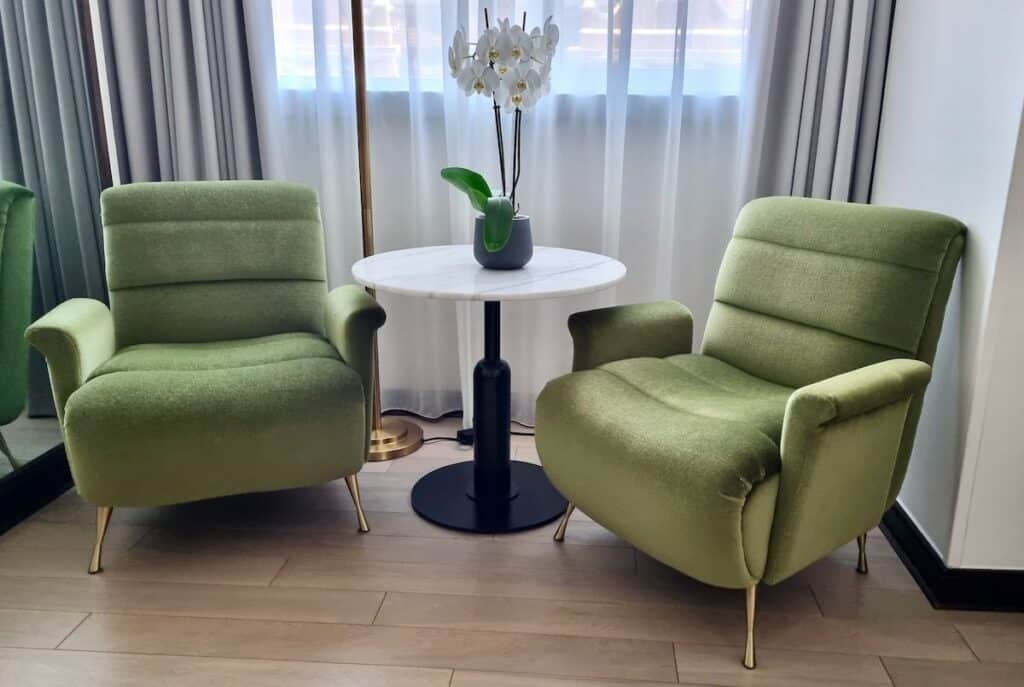 Now, let's get housekeeping out of the way first. We stayed in a studio room boasting a huge bed, desk, and seating area. That said, even the smaller classic rooms are larger than many of the offerings at London's other top hotels.
Rooms are exquisitely designed, but not overdone. There'll be no huge chandeliers or delicate furnishings here – just a light, bright room with subtle yet stylish accents. A home away from home (that is, if your home happens to be bougie AF).
There's a top-of-the-range coffee machine in each room and a fully kitted-out mini fridge. Add to this the huge flat-screen TV and the ability to watch whatever you would like on it thanks to Chromecast, and you certainly won't be missing your home comforts.
The bathroom is a vision of white marble – Italian marble, to be exact – and is stocked with plenty of Malin+Goetz goodies. Not a shoddy hotel shampoo in sight, we were very glad to note.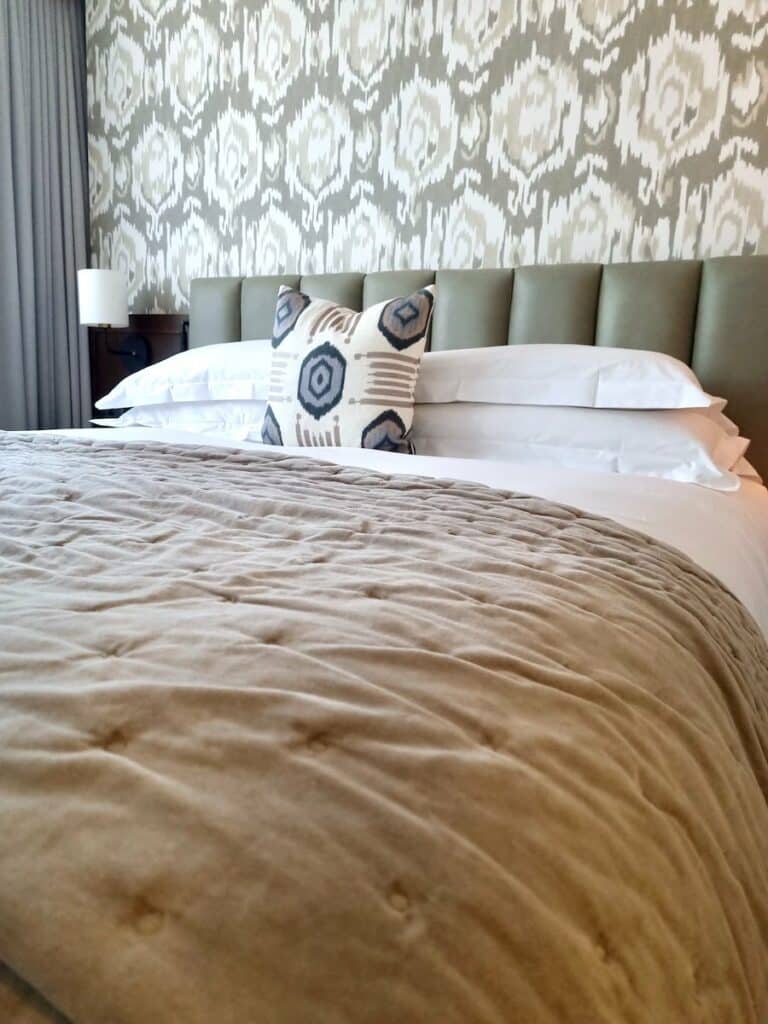 And the bed? I'm convinced the beds are made of magic; they're as comfy as they are roomy. We stayed during the horrific London heatwave and still managed to sleep soundly… Though, the powerful aircon might also have played a key part in this.
Service and Amenities
Service is where so many great hotels fall flat. Not The Marylebone, though.
The moment we dropped our bags off (we were more than a few hours early) the staff were more than helpful when it came to checking us in and giving us recommendations.
Of course, we were happy to toddle off into Marylebone Village for a few hours. And, on return, our bags were already in our room and we were greeted by a huge bunch of blooms. A nice touch, I think.
Food & Drink
We opted for breakfast at the 108 Brasserie downstairs. And what a breakfast it was. All too often hotel breakfasts can seem like a disappointing option, only useful if you need to grab something quick before heading out.
But you won't want to miss this breakfast here. With a choice of a hot plate and unlimited access to the buffet (consisting of pastries, cold cuts, fruit, and yoghurt), it's practically a Michelin-starred meal to kick-start your day.
I had no reservations about diving straight into the Eggs Benedict. Hot poached eggs sat atop the perfectly toasted English muffin and were doused in a thicker variation of hollandaise than I was used to – but it was delicious.
---
There we have it – the dreamiest of stays at The Marylebone Hotel. Planning your trip to London? You need to stay here.
*We were hosted by Marylebone Village for this stay. As always, our opinions are very much our own.*
The Marylebone Hotel: Practical Information and Map
Address: 47 Welbeck St, London W1G 8DN
The Marylebone Hotel Review: Read Next