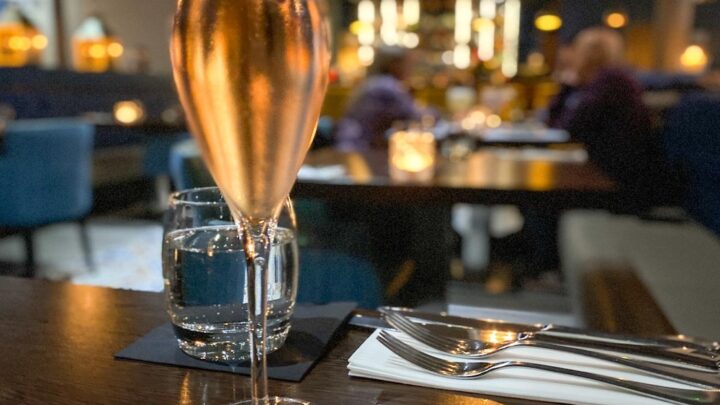 Looking for the best bars in Croydon? Look no further.
Croydon is a vibrant community packed with incredible restaurants and bars. Often referred to as a mini-city, this historic town in south London has plenty of venues to rival those in the heart of the capital. As such there's an ever-growing nightlife scene that's well worth some exploration.
Whether you're after a spot to sip classy cocktails, somewhere to put back bottomless prosecco over brunch or a sports bar to catch the next big game, you'll be able to find it in Croydon. But which of the many bars are the best? We've put together a guide so you can avoid the riffraff and get down to the business of enjoying a good drink.
11 of the Best Bars in Croydon
Here are eleven of the best places to grab a drink in Croydon, with a handy price guide to help you plan your trip.
£££ – £10+ for a cocktail
££ – £8 – £10 for a cocktail
£ – Under £8 for a cocktail
The Store
£££ – Expect to pay around £10 for a cocktail, or £8 for a large glass of wine.
The Store is run by a husband and wife duo whose passion for the venue is evident from the second that you walk through the door. As far as south Croydon bars go, this one is up there with the very best.
The Store derives its name from the old Sainsbury's building it is located in, which comes complete with the original tin tile roof. However, the true beauty of this place is the ambience. It's the kind of place you invite the girls and gossip for hours over a few cocktails and small plates without ever feeling rushed.
The cocktail menu is small but perfectly formed, with just the right balance of eclectic ingredients. For something extra decadent, try the Chocolate + Cherry Old Fashioned.
Art & Craft
££ – Craft beers here vary quite a bit in price.
Art & Craft Croydon is a small, friendly craft beer bar just off Surrey Street Market and one of our favourite places to drink in Croydon. Between the friendly staff, relaxed vibe and interesting drinks, there's a lot to love.
As the name suggests, this spot specialises in providing an ever-changing selection of craft beers for its visitors to enjoy.
Additionally, Arts & Craft have a surprisingly extensive and interesting cocktail and wine menu, making it one of the best bars in Croydon to enjoy with a group, ensuring there is something to suit all tastes.
Matthew's Yard
££ – Cocktails start at £7.95 and bottles of wine from £12.95.
When searching for the best Croydon bars, an independent community arts centre might not be the first thing that springs to mind.
However, Matthew's Yard has a clear emphasis on building a community from their hub in Croydon. Guests are encouraged to relax and enjoy the extensive food and drinks menus. Yoga, comedy nights and live music are all regulars on their event's list.
I love Matthew's Yard's focus on providing locally sourced products. The food menu is 100% vegan, and everything across the drinks menu is sourced within a 30-mile radius.
Visit between 4 pm – 7 pm when all drinks are 2-4-1 on the happy hour special, for an extremely affordable evening.
Boxpark
££ – Expect to pay around £5 for a pint, or £7 for a large wine.
You will have undoubtedly witnessed the chaos erupting from many of the local Boxpark venues throughout the Euro 2021 tournament. It's a fun, energetic venue with a range of food vendors offering treats from around the world.
Boxpark isn't where you come for a sophisticated cocktail. Instead, it is the place to indulge in beer (maybe a wine if you're feeling particularly fancy) and soak up the atmosphere.
Basil & Grape
££ – Cocktails here sit around the £8 mark.
The décor at Basil and Grape transports you from south London and into the Northern provinces of Italy. Whilst the Italian food on offer here is fabulous, the highlight of Basil & Grape is their inspired drinks menu.
Bored of the same old Mojitos and Porn Star Martinis? Then look no further than the Basil and Grape 'special' cocktail menu. A personal favourite is the 'Chocolate Mozart', which includes hazelnut liqueur and double cream. A dessert and a cocktail all rolled into one – perfect!
Yumn Brasserie
££ – Cocktails here average £9.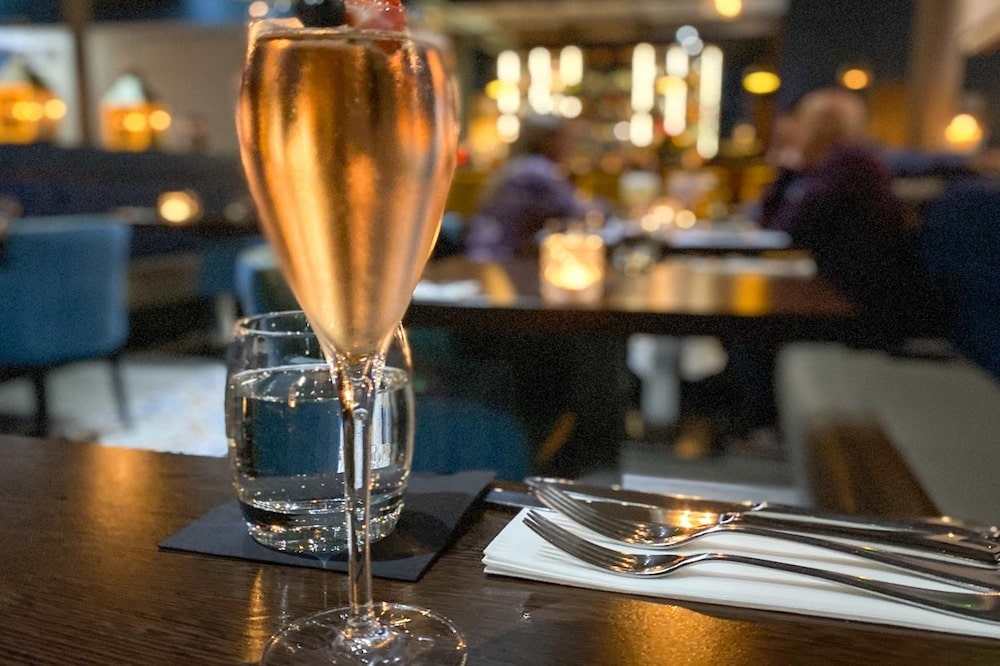 While the food at Yumn Brasserie deserves a review of its own (absolutely incredible!), I'm going to focus on their drinks menu.
The cocktail menu here isn't overly imaginative – instead, it features all of the regulars we know and love but made to an exceptional standard.
The mixologists here work tirelessly to perfect their recipes, with the same level of dedication and effort transcending both the kitchen and the bar. The French Martini is perfect for vodka drinkers and blends effortlessly into its sophisticated surroundings.
For those who choose to avoid alcohol, the menu also has five softail offerings, which I think is a great addition.
Cronx Bar
££ – Expect to pay around £5 for a pint of beer.
The Cronx Tap (named as a blend between Croydon and the Bronx) is part of Boxpark, the vibrant venue we mentioned earlier.
Cronx started as somewhat of a passion project between two friends who met in 2011. The duo spent a year perfecting their brewing recipes and now sell to thousands per week through their central venue and bottle shop.
This bar sticks to what they do best – making incredible beer.
So, no food is served here, but guests are more than welcome to bring food from other vendors in Boxpark. For those who don't like beer, Cronx offers a selection of cask ciders, as well as spirits and prosecco.
Memory Box
££ – All cocktails are £8.50.
Memory Box cocktail bar, Croydon, is the Instagrammers dream. Think bare brick walls, pink neon lights and Porn Star Martini trees.
Whilst their food is exactly what you would expect from a venue that stays open until 4 am, but the drinks and atmosphere more than make up for it.
Interestingly, Memory Box offers a unique take on the bottomless brunch we all know and love. The 'late, late brunch' is served every Thursday from 6 pm – 10 pm and offers guests a main meal and unlimited cocktails… What more could you wish for?
Cool Bars in Croydon: Practical Tips
If you're looking for some incredible food to soak up all these drinks, be sure to check out our unmissable places to eat in Croydon guide.
Croydon grows hugely in popularity every year, meaning these venues often demand guests to prebook. So be sure to contact the bars ahead of your visit to avoid disappointment.
Those worried about getting back towards the centre of London when the bars close will be delighted to hear that Croydon station is just a little over 20 minutes from London Bridge, with regular trains well into the night.
Alternatively, settle into one of the area's cool pubs for a cosy pint.
Croydon Bars: Map