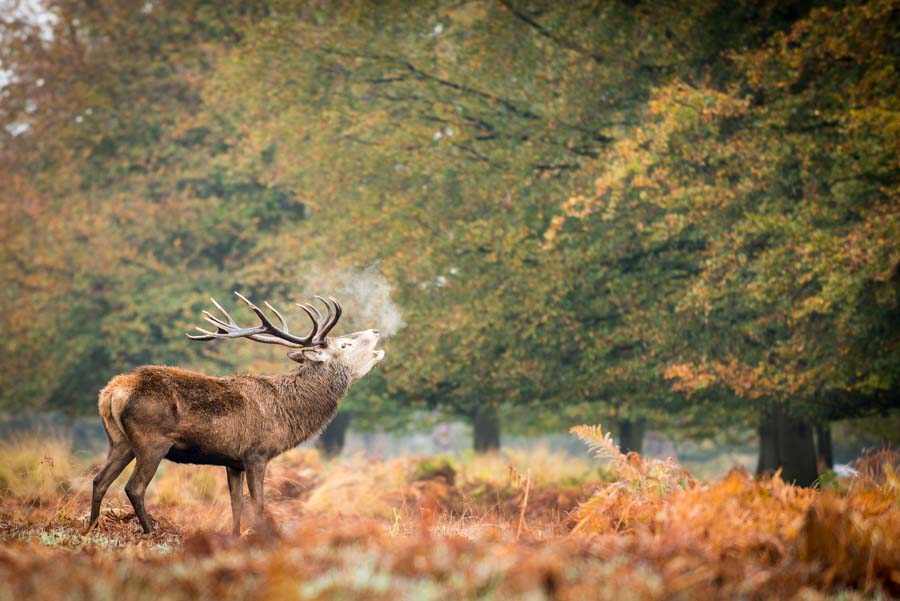 Looking for the best parks in West London? There are plenty to choose from. Lucky you.
One of the best things about the capital is that despite the season, the parks are always filled with people. Either worshipping the sun during the warmer months or bundled up in winter, strolling with a hot chocolate in hand. Londoners really know how to make the most of the city's green spaces.
From deer spotting in Richmond Park to playing a quick round of mini golf in Acton, these are the parks you need to visit in west London.
Gorgeous West London Parks
Richmond Park
Richmond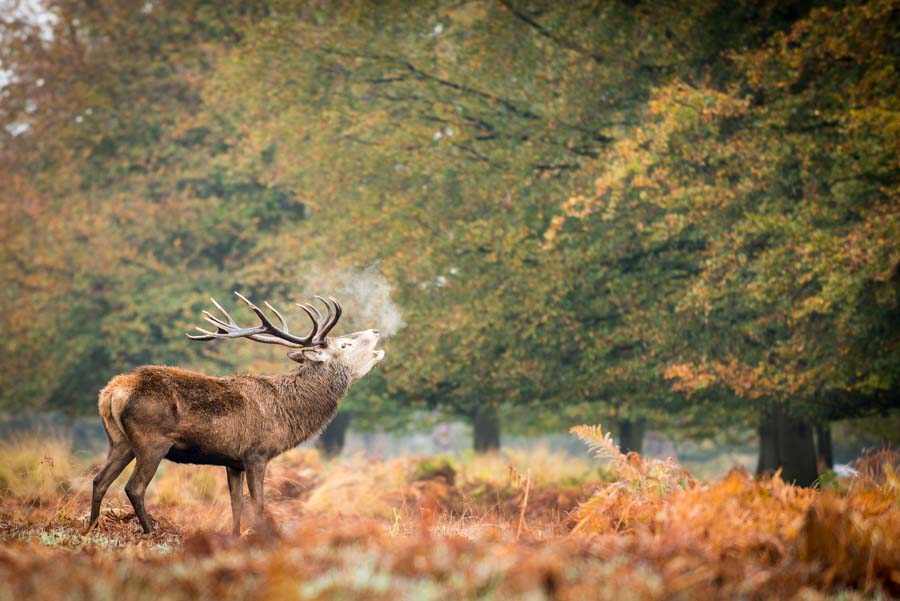 Easily one of the best parks in West London, Richmond Park is a showstopper.
No doubt, you'll have spotted the friendly deer that live in this park all over Instagram, and it's these pretty creatures that make the park so popular. As well as the wildlife, there are nature trails, the gorgeous Isabella Plantation, and incredible views of St Pauls from King Henry's Mound.
Bear in mind that this park is pretty big, so you'll need the best part of an afternoon to even scratch the surface.
Address: Richmond, TW10 5HS
Bushy Park
Hampton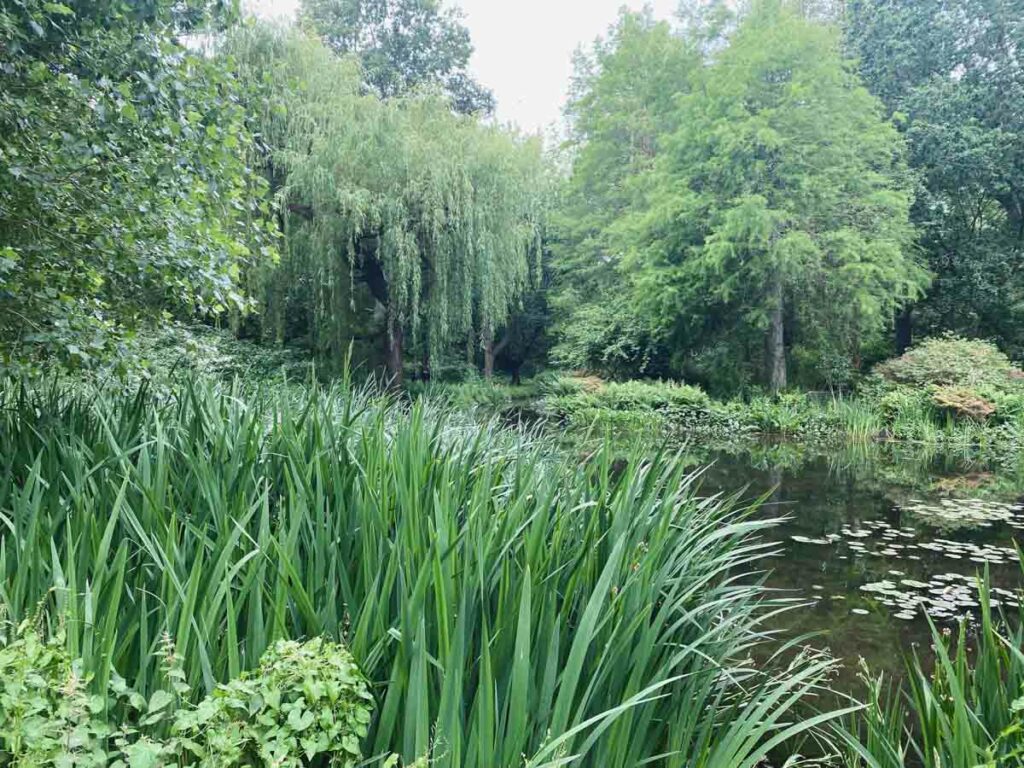 While Richmond Park often takes the title of best park in West London, Bushy Park is another of London's stunning parks.
Just to the north of Hampton Court Palace, the park boasts many species of flora and fauna. This has led to the park being designated as a "site of special scientific interest" and given grade I heritage.
Bushy Park is another place where you might just be able to spot a few sneaky deer grazing in the many gardens, as well as having a number of waterways to discover.
Address: Hampton Ct Rd, Hampton TW12 2EJ
Gladstone Park
Dollis Hill
On the old grounds of Dollis Hill House, a 19th-century farmhouse, Gladstone Park sits on a hill with views overlooking the capital.
The park first opened to the public in 1901 and was actually named after Sir William Gladstone, who would use the house as a summer retreat. After a hundred or so years of being adored by locals, 2003 saw Gladstone Park completely refurbished, with many of the original features restored.
Today the park is home to a beautiful walled garden bursting with blooms, a small duck pond, and plenty of sports facilities for you to get involved with.
Address: 52 Mulgrave Rd, London NW10 1BT
Walpole Park
Ealing
Walpole Park is a 28-acre grade-II listed park surrounding Pitzhanger Manor House in Ealing. The house was designed by Sir John Soane as a dreamy country escape, and has recently been fully restored to his original vision.
Walpole Park reflects the intricacy and care that went into building the manor, with a walled garden, a beautiful fish pond, and landscaped gardens just waiting to be explored.
Whether you want to pack a picnic, or just admire the pretty park, there's lots to do here.
Address: Mattock Ln, London W5 5EQ
Gunnersbury Park
Hounslow
The picturesque Gunnersbury Park sits smack bang in the middle of Acton, Brentford, Chiswick, and Ealing.
Interestingly enough, Gunnersbury Park was actually a gift to the nation from the mega-rich Rothschild family and was first opened by Neville Chamberlain in 1926.
A new sports hub opened in April, which allows you to get involved in cricket or tennis in new state of the art facilities. Or if that sounds too exhausting, explore at your own pace by completing the 3.7km circular walk around Gunnersbury Park.
Address: Gunnersbury Park, Popes Ln, London W3 8LQ
Acton Park
Acton
Fancy something a little more fun? Without a doubt, the star of the show at Acton Park is the Putt in the Park miniature golf course – a landscaped garden that just so happens to incorporate 15 holes.
If that doesn't sound like your thing, the other side of Acton Park is a leafy haven that feels miles away from Acton's high street just opposite.
Whether you want to get stuck in with golf or just unwind with a book, there's something for everyone at Acton Park.
Address: Acton Park, Acton, London W3 7JX
Brent Lodge Park
Hanwell
With the tranquil River Brent flowing through the centre and even a mini zoo, Brent Lodge Park is one of the West London parks you need to discover.
Once you've spent a couple hours admiring the flamingos and cuddling baby goats, head to the fun maze next door before you visit the northern side of Brent Lodge Park.
Again, this is an all afternoon-er, so pack yourself some lunch and get ready to explore.
Address: Brent Lodge, 204 Church Rd, London W7 3BP
Kew Gardens
Richmond
I'm sure you probably don't need me to explain what Kew Gardens is – as one of the most famous botanic gardens in the entire country, it gets a lot of press. But despite the hype, Kew Gardens really does live up to expectations.
A beautifully landscaped garden (technically not a park, but a green space you should explore nonetheless) with areas dedicated to different regions and species of plants.
If you're crazy about botany – or just appreciate some really pretty flowers – this will be like a wonderland to you.
Address: Kew Gardens, London TW9 3AF
Crane Park
Twickenham
As one of the most stunning parks in South West London, Crane Park is brilliant at any time of year. Although Autumn sees it transform into a magical orange woodland complete with all the crunchy leaves – satisfying for stepping on.
There's a grade-II listed Crane Brick Tower that sits to the south of the park, overlooking the river and kids play area, which is really fun to explore.
You can also take part in a cool park run at Crane Park, if you can manage to peel yourself out of bed at a silly hour of the morning (no thanks).
Address: Ellerman Ave, London TW2 6AA
Hanworth Park
Feltham
As a previous jaunt of Henry VIII, Hanworth Park has a rather eerie feel to it – aided by the imposing (and apparently haunted) Hanworth Park House that overlooks the park.
You can take a tour of the inside of the house or, if you're not quite brave enough, exploring the grounds is fun too. Previous Kings used the park as a hunting ground, although you're definitely safe wandering through the park today.
Home to sports fields and a children's playground, there are lots of things to do at Hanworth Park.
Address: Hanworth Park, Feltham TW13 7EY
Golders Hill Park
Golders Green
As one of the prettiest parks in North West London, Golders Hill Park is full of immaculately landscaped gardens, tennis courts, and an unusual stumpery (AKA a log garden).
The park is actually located just to the west of Hampstead Heath and a short walk from the Hampstead Pergola – both of which you should also explore while you're here.
There's also a small zoo here with donkeys, lemurs, and kookaburras, among a range of other small animals, and you can grab a bite to eat at the tiny but ever-charming cafe at the park.
Address: N End Way, London NW3 7HE
Ravenscourt Park
Hammersmith
This Hammersmith park is one of the best in West London. Head towards the pond for incredible views (and photo opportunities) of colourful trees and hundreds of daffs in spring.
In the summer, the park transforms into a mini beach with a kids paddling pool and sand area opened up in the warmer months.
It's really popular with locals and gets quite busy, but don't let that put you off. The sheer size of the park means you should find it really easy to grab yourself a spot to chill out in.
Address: Paddenswick Rd, London W6 0UA
Ealing Common
Ealing
It's not unusual to find Ealing Common absolutely buzzing with locals no matter the weather.
The 47-acre space was previously home to the premier Cricket club in London during the Victorian era, but now attracts plenty of people – cricket lovers or not.
The park has many paths lined with chestnut trees, as well as a delicate rose garden in the south-west corner, making it the perfect chill-out spot.
Address: 1 Leopold Rd, London W5 3PB
Chiswick House and Gardens
Chiswick
Surrounding a grand manor that was inspired by the Earl of Burlington's time spent in Italy, the gardens of Chiswick House are easily one of the best West London parks.
This garden is actually famous for being one of the origins of the English Landscape Movement during the 19th-century. And when a garden has had that much influence, you know it must be special.
Perfectly landscaped grass, stone archways, and Roman statues transport you straight to the Amalfi Coast. Swoon. If you would rather admire the gardens over a coffee, head to the on-site cafe that boasts incredible views of the Italian-inspired landscape.
Address: Burlington Ln, Chiswick, London W4 2RP
West London Parks: Map
Looking for More Outdoor London Guides?
Check these out…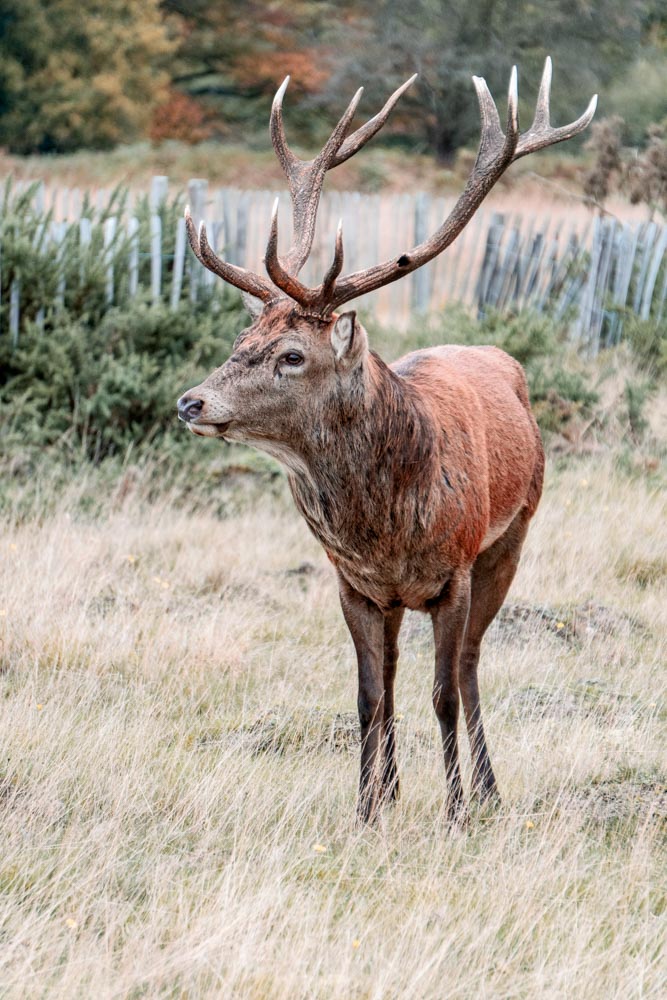 Time to Discover: Richmond Park