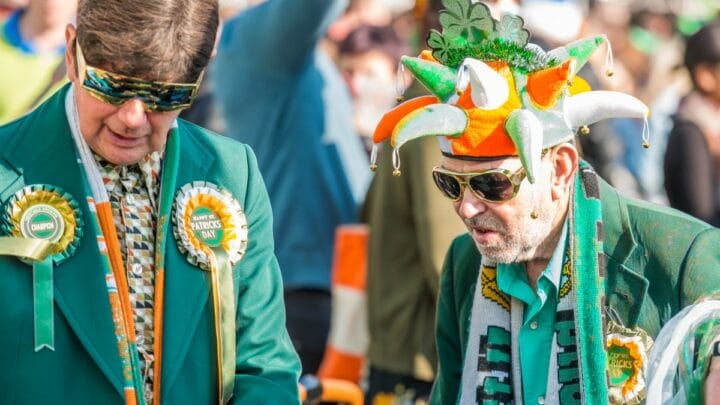 Looking to celebrate St Patrick's Day in London?
Whether you're an Irish expat, a tourist, or just a Londoner looking for an excuse to sink pints of Guinness, you don't want to miss the St Paddy's Festival and parade in Trafalgar Square.
The annual celebration has been a huge deal for Londoners over the years and, excitingly, it returns for 2022.
This year's heartwarming theme is 'coming back together'; uniting Londoners and tourists in order to celebrate the contributions that Irish people have made to the city.
Here's what you need to know about St Patrick's Day in London 2022.
St Paddy's Parade on Trafalgar Square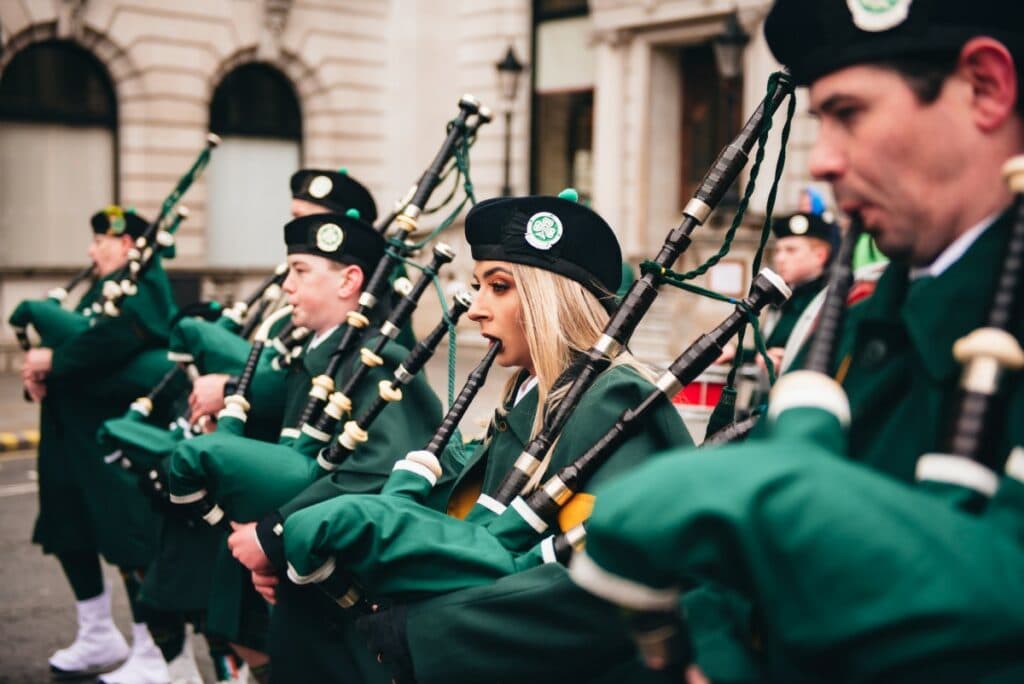 The St Patrick's Day Festival in London will be taking place a wee bit earlier this year, on Sunday 13th March. Expect the very best of Irish arts, culture, food, and music, right here in the heart of London.
It's expected that more than 50,000 people will join the festival's procession, alongside Irish marching bands and dancers – and the Giant St Patrick and the Garda band are also back for 2022.
This year, the parade will start at Hyde Park Corner, before weaving through Piccadilly, St James's Street, Pall Mall, Cockspur Street, and Whitehall, before eventually moving over to Trafalgar Square where the party will keep going 'til late.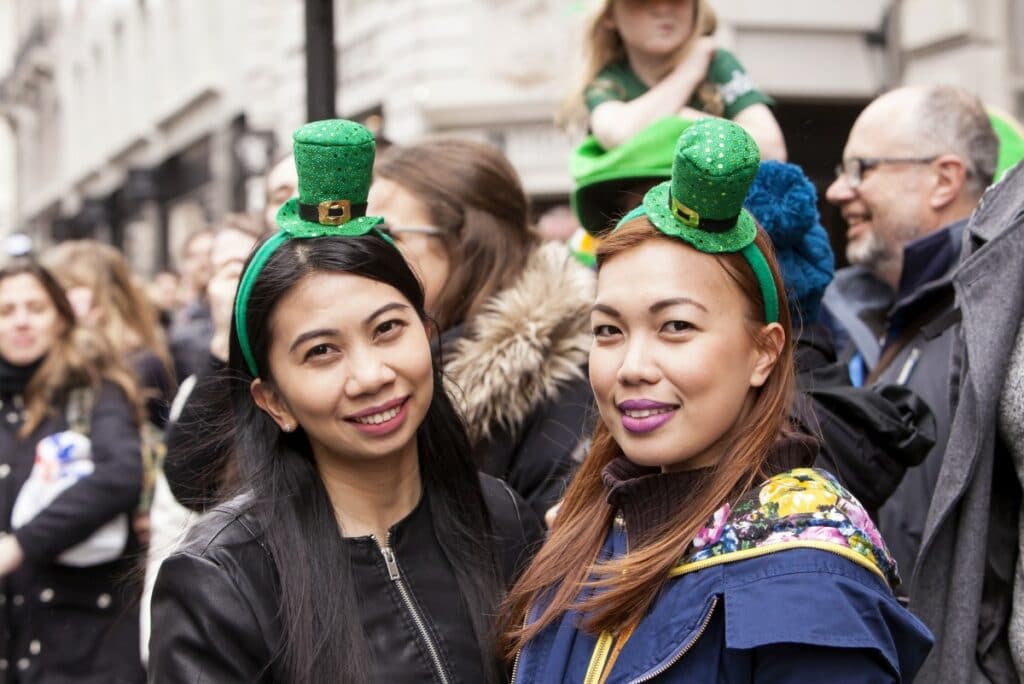 Gemma Bradley will be this years' hostess with the mostess, introducing a stellar lineup in collaboration with the London Irish Centre.
Over the afternoon, the likes of family concerts, storytelling, dance troupes, and singalongs are all very much on the agenda – and there will also be a smattering of children's workshops boasting camogie games, medal making, and face painting.
As well as this, Anna Haugh (International Chef of the Year 2019) will be running food demos, and there will be plenty of street food stalls dotted around.
Other Ways to Celebrate St Patrick's Day in London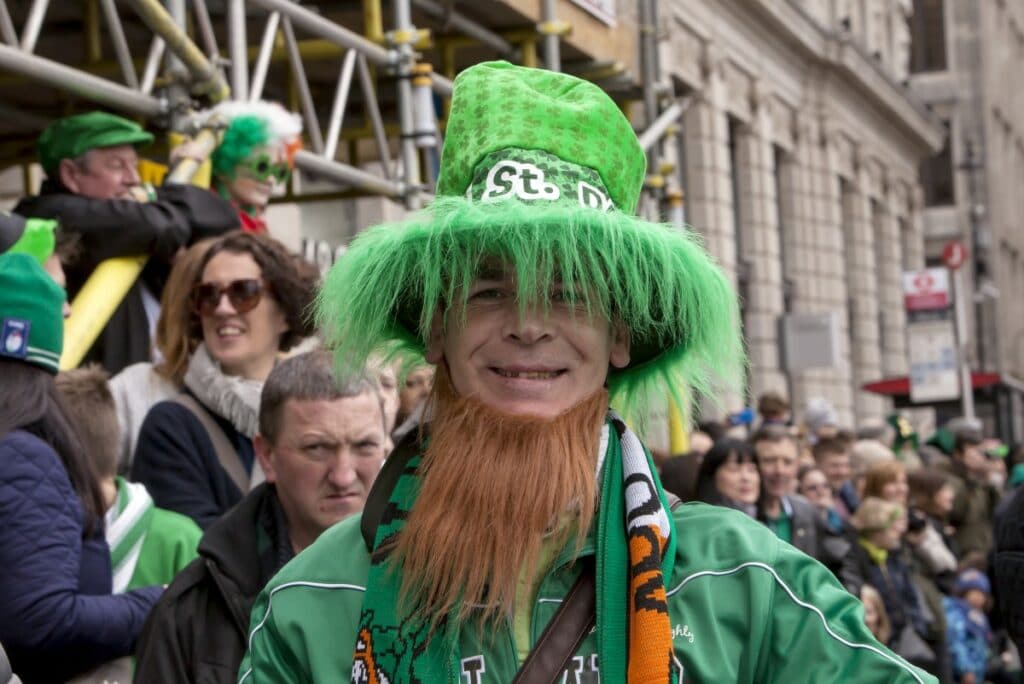 Partying it up in Trafalgar Square is not the only way you can celebrate St Paddy's Day in London – far from it. London's pubs and bars will be awash with limited edition offerings and craic-ing deals.
A couple of our favourite boozy offerings are the collaboration between Coupette and The Busker Whisky, who have created a special cocktail and will be playing live Irish music in their bar around the big day.
And how could we possibly forget the Irish bar Homeboy? They'll be teaming up with Redbreat 12 for a dedicated St Paddy's drinks menu.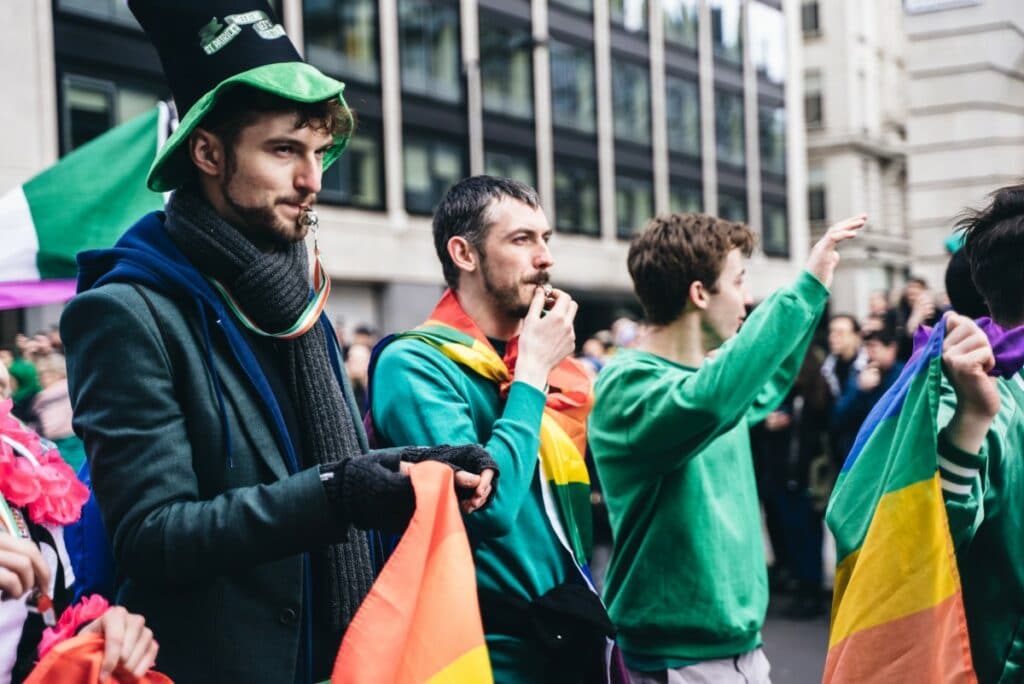 The Mayor of London has also revealed a number of events taking place across London throughout the weekend, including busking on the underground and a three-day film festival courtesy of Irish Film London.
Practical Information: St Patrick's Day in London
When is St Patrick's Day?
St Patrick's Day is on the 17th March every year, though London's main celebration will be taking place on the 13th.
What is St Patrick's Day?
St Patrick's Day is the special day dedicated to the patron saint of Ireland. Not only is it a big deal in Ireland, but it has followed those who have emigrated around the world – with huge celebrations taking place in London, the US, and across the rest of Europe.
Discover More Things to do in London This Month