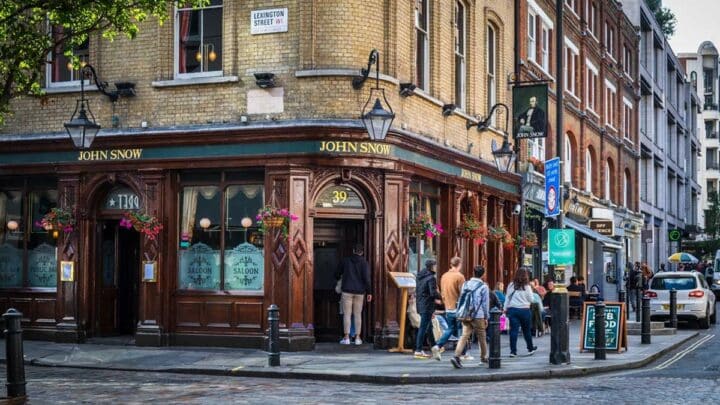 Get ready to discover the fascinating history of John Snow pub in Soho – the London boozer named after a pioneering doctor from the 19th century.
Words by John Rogers
The name John Snow is synonymous with English fast bowling in the 1960s and 70s, Channel 4 News (until very recently) and, of course, Game of Thrones.
But before all of these famously monikered names – none of which have a pub in their honour – came Dr. John Snow, a 19th Century physician and founding father of Epidemiology, no less.
The pub that takes his name stands on the corner of Broadwick Street in Soho and honours one of Victorian London's leading medical men. Here's the history of how the boozer gained its name and what you can expect from visiting today.
The History of John Snow Pub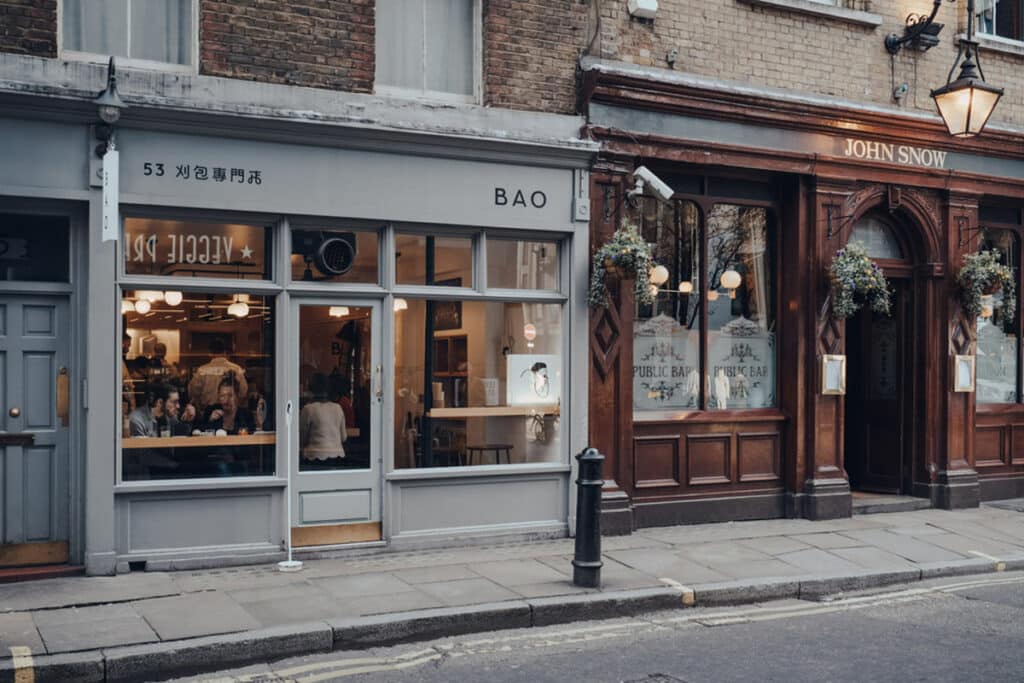 The Dr. John Snow in question was born in York in 1813 to a labourer, William, and his wife, Frances, as the eldest of nine children.
Aged just 14, Snow obtained a medical apprenticeship with William Hardcastle in Newcastle-upon-Tyne, where he first encountered a cholera outbreak.
Snow treated many disease victims before becoming teetotal and signing an abstinence pledge in 1835. That wasn't to last, hence him not necessarily turning in his grave at the thought of a pub named in his honour!
Snow in London
In 1837, when Queen Victoria ascended to the British throne, Snow moved to Westminster Hospital before being admitted as a member of the Royal College of Surgeons a year later.
Shortly afterwards, Snow became interested in anaesthesia and breathing and spent many years researching and trialling forms of anaesthetic, including using ether and chloroform.
Unfortunately, one of his first operations in which he used the latter as an anaesthetic ended tragically when the patient, Hannah Greener, a 15-year-old girl, died after Snow covered her face with a cloth dipped in the substance.
This incident led to Snow publishing his findings in a letter to The Lancet before he ended up designing apparatus that could safely administer chloroform to patients without risk of death.
The Queen's Anaesthetist
These trials stood him in good stead in April 1853 when Queen Victoria called him to the birth of her eighth child, Leopold.
With childbirth considered a natural act in the mid 19th Century, Victoria's wise counsellors, made up of male physicians and clergy, decided that no pain relief would be administered.
But the monarch pulled rank. Snow arrived and gave her some chloroform, easing the young prince's entry into the world.
Broad Street Cholera Outbreak of 1854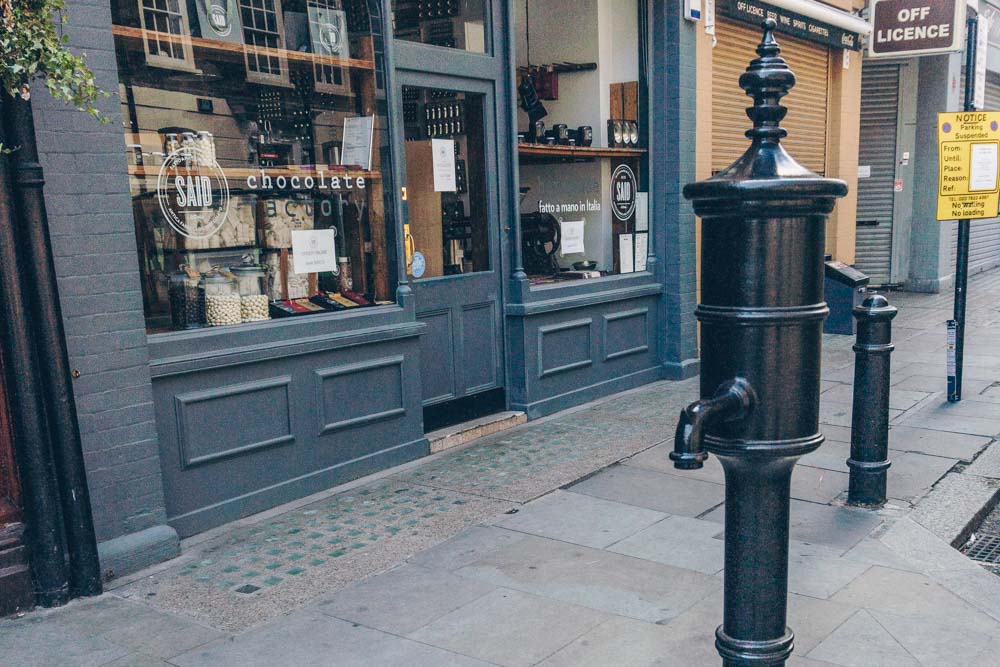 On 31st August 1854, a severe outbreak of cholera occurred in Soho. Over the next three days, 127 people on or near Broad Street, now Broadwick Street, passed away, prompting three-quarters of the residents in the area to flee.
By 10th September, the death toll rose above 500, with the mortality rate reaching 12.8% in some parts of London. Many affected people were taken to the Middlesex Hospital and treated by THE Florence Nightingale, who had temporarily joined the hospital to help contain the outbreak.
The Broad Street Water Pump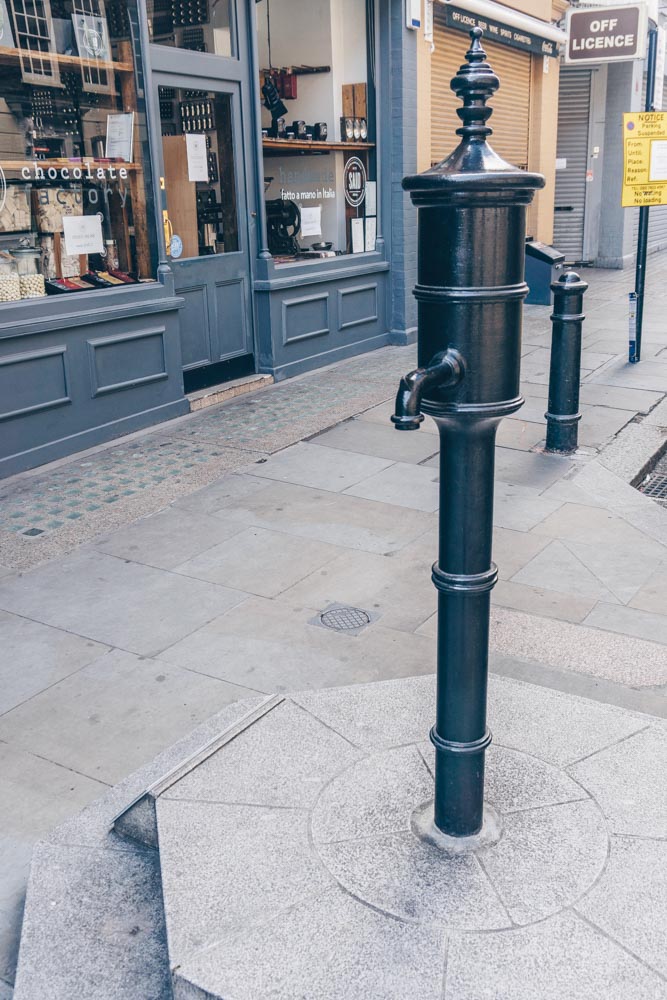 Snow began to chart the outbreak with Rev. Henry Whitehead and identified the public water pump on Broad Street as the outbreak's source through his conversations with residents.
Although he could not conclusively prove that the water from the pump was infected, Snow's previous studies on the spread of disease persuaded the authorities in the parish of St James to remove the handle on the pump, thus disabling the well.
The outbreak quickly subsided, although Snow recognised that the epidemic may already have been in retreat. Snow later charted cholera outbreaks in Soho using dot maps to illustrate the cluster of cases around the pump.
His research showed that homes supplied by the Southwark and Vauxhall Waterworks Company, which took water from sewage-polluted sections of the Thames, had a cholera rate 14 times that of dwellings supplied by Lambeth Waterworks Company.
Later Life and the John Snow Pub
In the mid-1840s, Snow became a vegan but saw his health deteriorate so much that he suffered from a renal disorder. At this stage in his life, during his mid-30s, he took up meat-eating and drinking wine "to aid digestion."
Sounds like an excellent plan, we think.
On 10th June 1858, Snow suffered a debilitating stroke aged 45, and he passed away six days later.
The John Snow pub was built in the 1870s, most likely on the site of an earlier pub on Broadwick Street, very close to the location of the public pump, of which a replica now stands.
The pub took its name from the famous physician as a tribute to his social work during the mid-19th Century.
John Snow Pub: A Brilliant London Boozer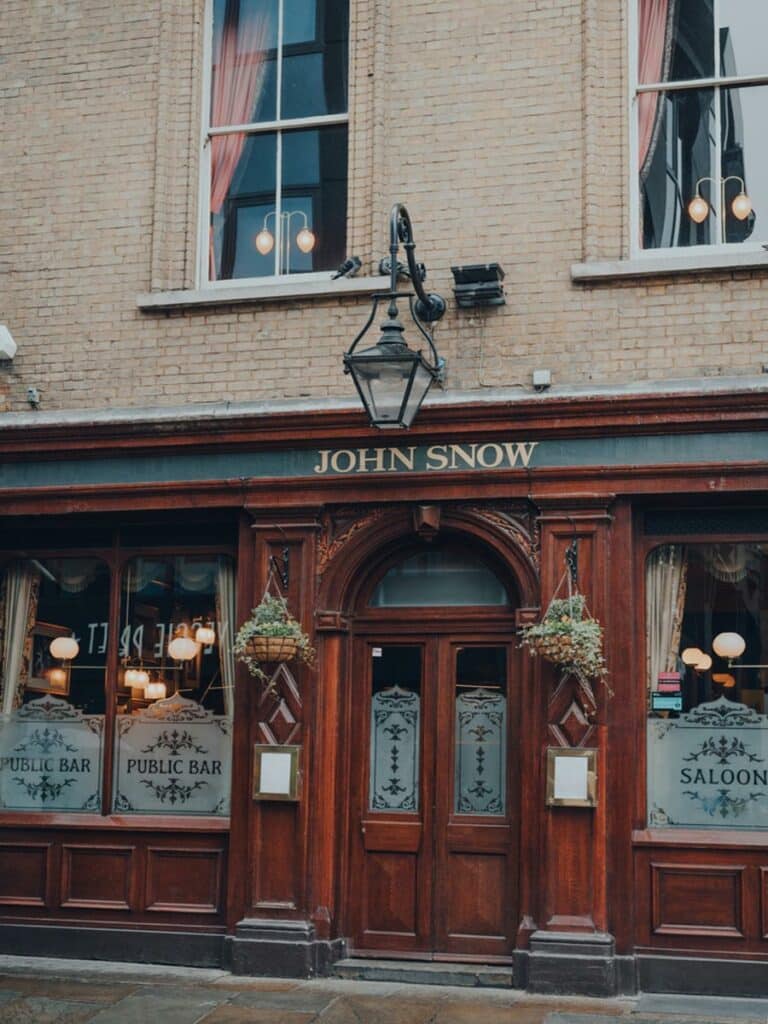 Anyone familiar with Samuel Smith pubs dotted around London will know exactly what to expect when they step into the John Snow pub.
The pub has retained its typically Victorian feel with a mix of booths, mahogany partitions, cosy snugs, nooks, and crannies, and a beautiful staircase leading upstairs to the dining area.
The public bar is partitioned from the saloon bar by a wonderful but very low, stained-glass window standing just 4ft from the ground, meaning almost everyone has to duck to pass from one area to the other.
Drinks + Grub
The drinks on sale hark back to a bygone era with Samuel Smith's traditional range of Tadcaster-brewed bitters, stouts, ales, and lagers available for the seasoned beer drinker, with wines, gins, and other spirits available for anyone else.
Food is served from midday every day with a wonderfully traditional British feel. As well as the usual pies, burgers, and fish n chip options are gammon and pineapple, liver and onions, and a decent chicken tikka masala.
John Snow Pub: Practical Information
Address: 39 Broadwick Street, London, W1F 9QJ
Opening Times: Midday to 11 pm daily
Prices: £
John Snow Pub: Map