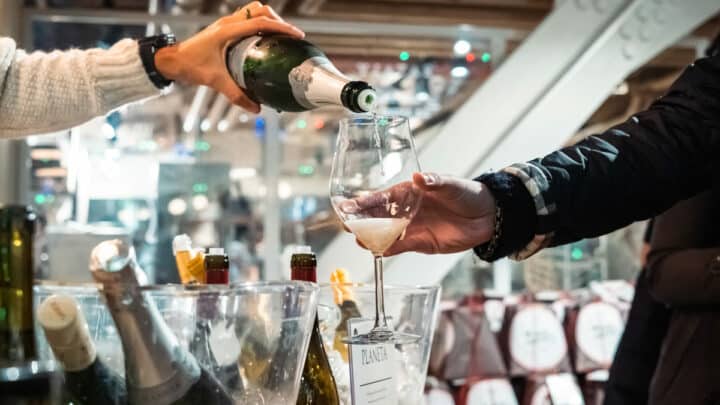 Looking for the best things to do in London in March? Look no further.
The weather is ever-so-slightly warmer this month than the last and the capital is jam-packed with brilliant events – March is a great month in London.
From swanky new bar openings to the best art exhibitions, these are the things that should be on your radar for March…
Things to do in London in March
See a Titanosaur
Natural History Museum
31st March onwards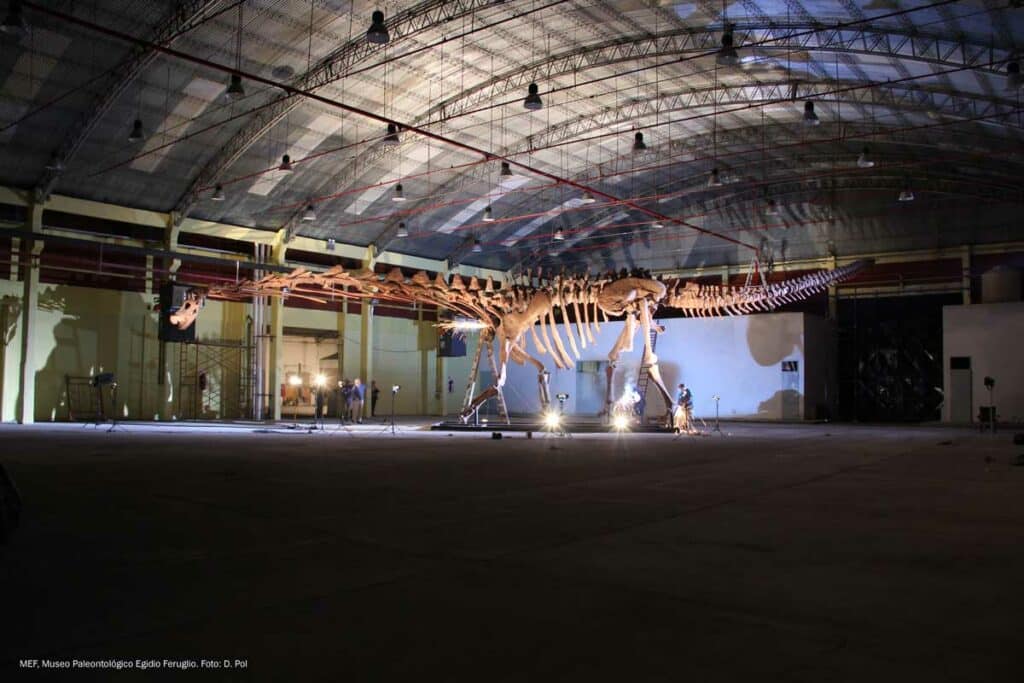 We used to think that a brachiosaurus was the largest dinosaur to ever live. Things have moved on a bit since then, now it's widely agreed that the biggest dino was actually a patagotitan.
And they were monstrous. An adult would have weighed about 60-70 tonnes and measured roughly 35m from nose to tail. In some pretty colossal news, they're bringing the skeleton of one of these things to the Natural History Museum.
Word is they've had trouble fitting it into the building. It's that huge. They've had to ship Dippy off on a UK tour and use his old home to squeeze the new beast in.
It'll arrive on the last day of March and make the museum its home for about 9 months, then Dippy will be coming back, so no need to worry about London's favourite dino.
Catch the BFI's Queer Film Fest
BFI Southbank
15th – 26th March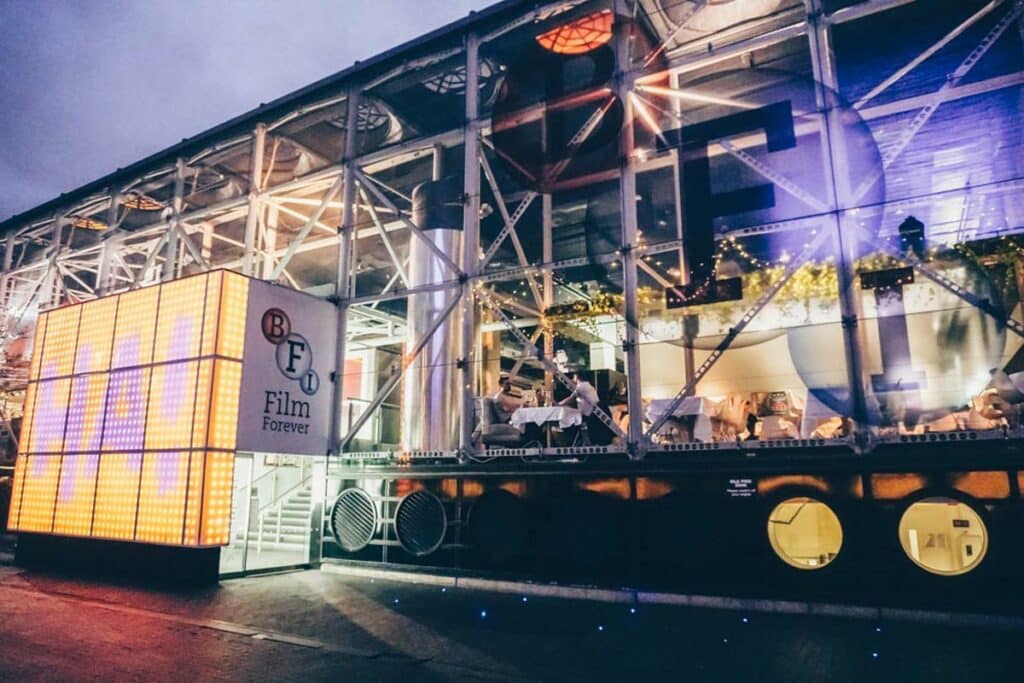 March sees the return of the BFI's annual LGBTQ+ film festival Flare. The festival is a celebration of queer people and culture on screen and behind the camera. This year is also the first year to incorporate VR and immersive art into the festival line up.
As for the films? No less than 58 features and 90 shorts to be precise. That's with 28 world premieres to boot. They'll range from old classics to new, much-hyped films.
The festival kicks off on the 15th with a screening of The Stroll, a classic of queer documentary making about the trans sex workers that lived and worked in New York's Meatpacking District.
Quaff Vino at Eataly's Wine Fest
Eataly Food Court, Shoreditch
2nd – 4th March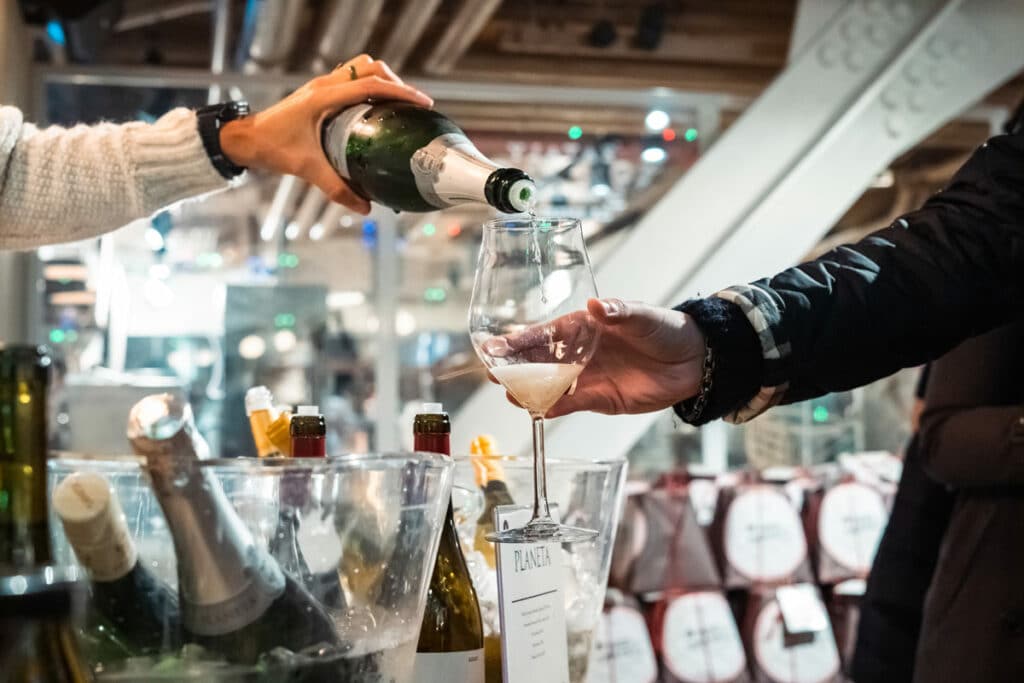 Lovers of vino should be paying attention here. Eataly are bringing back their semi-regular wine festival for a run of tastings and talks.
The festival runs wine tastings where you'll be able to sample some of Italy's finest wines and chat to the professionals that grow, make, and export it.
They also offer a pretty sweet discount on bottles if you want to take one home with you after the event, and a free bit of merch to sweeten the already-pretty-sweet deal.
Of course, once you're done sipping all those nice wines you'll be surrounded by great Italian eateries to fill yourself up at.
See a Concert at Classical Vauxhall
Vauxhall
2nd – 5th March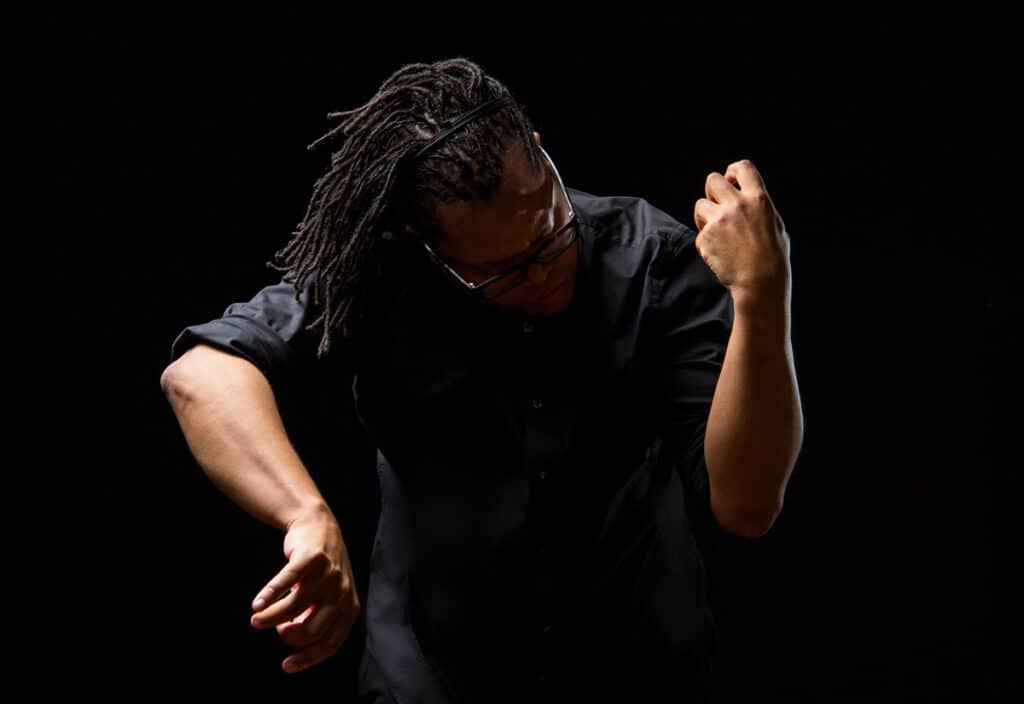 March is always an exciting time for London's classical music scene. That's all because of Classical Vauxhall – a series of live concerts from the classical music world's most exciting talent.
The festival (if you can call it that – it's certainly not all cider and muddy fields) stretches over a few days and strays mildly from its genre boundaries, giving performances from talented jazz ensembles as well as all the stuff you'd expect from such an affair.
Tamsin Waley-Cohen, Nicky Spence, and Rakhi Singh are just a few of the names performing this year, in a set of concerts that will range from Bach to Britten.
See the End of the Six Nations
Citywide
Until 18th March
The tournament may have begun in February but it's still got a fair leg to go. There've been some pretty exciting games so far and we're sure there'll be some more to come.
Obviously you could stay at home and watch it from the comfort of your sofa, but it's always more fun to get stuck into something like this with the crowds. Perhaps you prefer to hit your local. Maybe you're up for travelling a bit to get to where the real atmosphere is.
If you're looking for the perfect sports bar to soak in the sporting vibes, check our guide to London's best, here.
See The Woman in Black Before it Closes (For Good)
The Fortune Theatre
Until 4th March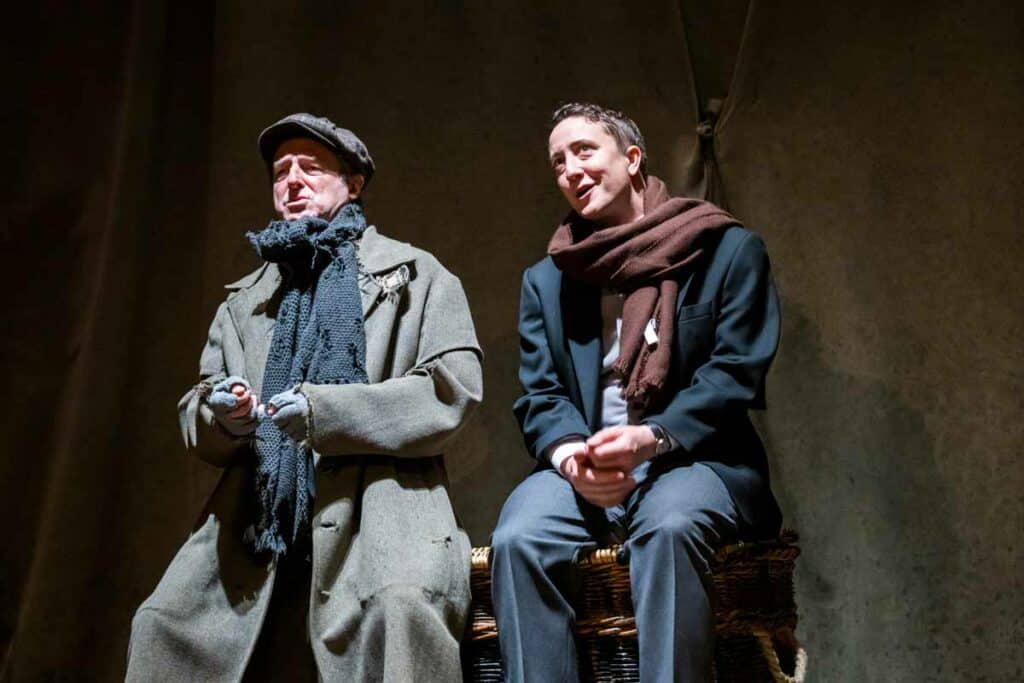 By the time you're reading this no doubt it'll be cutting it very fine, but probably not too late to grab a last-minute ticket to the last performances of one of London's best-loved plays.
Woman in Black is also one of London's longest running shows, with 33 years under its belt, totalling up a wild-big figure of over 13,000 shows.
Unfortunately it announced that due to a slump in ticket sales probably brought on by the cost of living rising, they've had to close up.
We'll be sorely mourning its loss.
Grab an Autograph at Comic Con
Kensington
4th – 5th March
It's that time of year again. The autograph hunters of London are assembling. Fans of Star Wars and Star Trek are squaring up in full regalia. The stars are aligning for the adoration of cult-famous actors.
The spring edition of Comic Con hits on the first weekend of March and comes with quite a crew of peeps.
Stranger Things' Joseph Quinn is the one we're most excited for, but Chirstopher Lambert and Marvel's Elizabeth Henstridge would also demand heaps of our attention. That is if we can manage to pester Vinnie Jones to sign our copy of Lock Stock delicately enough not to get a crack on the jaw.
Cheer on Your Side at the Oxford v Cambridge Boat Race
Putney Bridge to Hammersmith Bridge
26th March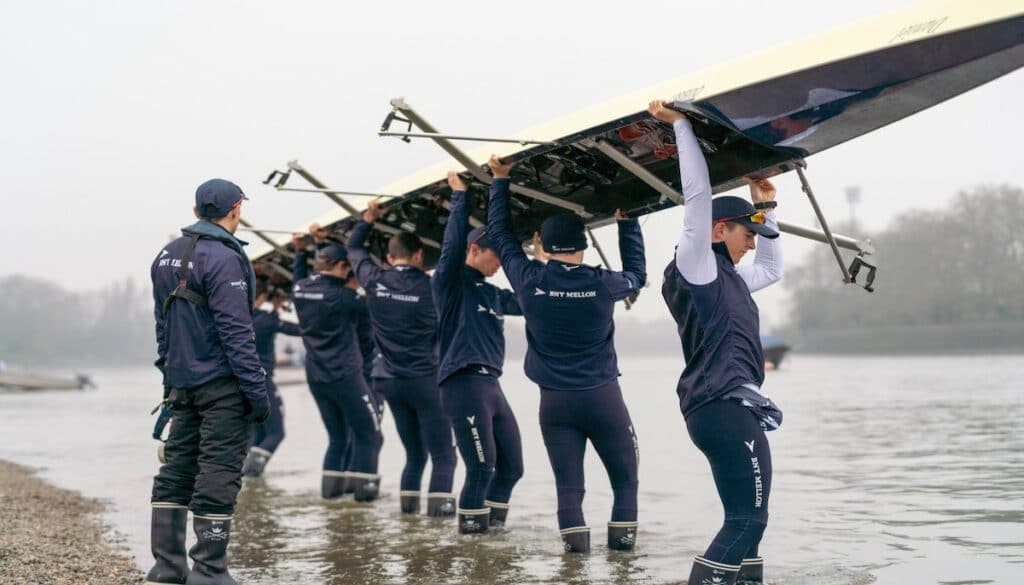 Towards the end of the month the UK's two most prestigious universities come down to London to compete in a very posh, very heated boat race. It's quite the event.
250,000 people pile on to the banks of the Thames to watch the four-and-a-quarter mile race that goes from Putney Bridge west along the river to Mortlake. The tradition has been running since 1829 (1927 for the ladies) and is split into two races.
Ladies go first with a race at 4pm, with the men's race setting off at 5pm. The races usually last about 15-20 minutes.
Treat Your Loved Ones on Mother's Day
Citywide
19th March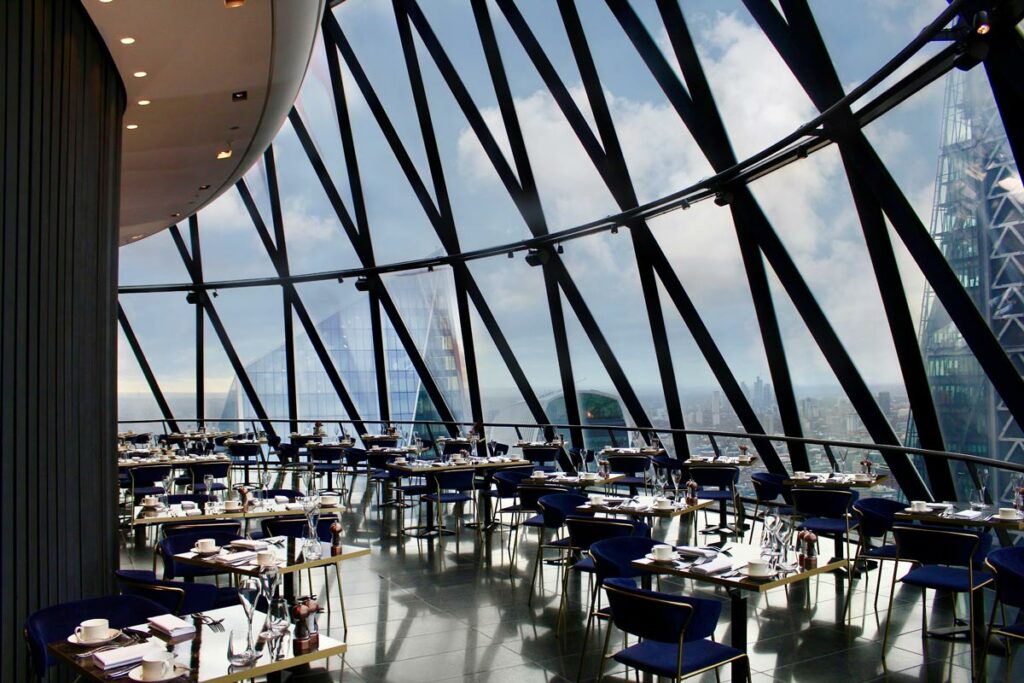 Looking for the ultimate treat for Mother's Day? Our capital leaves you spoilt for choice.
As usual restaurants across London will be cashing in with special menus to celebrate. Searcy's is putting on a three-course meal with Champagne at their location in the Gherkin – which needless to say commands some pretty unforgettable views of London.
Fulham Palace has a Mother's Day package on the go that involves a cream tea (with the option of a glass of prosecco of course) and a posey of flowers – all after a stroll through the grand palace's halls and gardens that is.
And if you're still struggling to decide what to do for Mother's Day, you can't go wrong with a spa break, or a fun day trip away.
Eat with Pulp Fiction in an Immersive Dining Experience
Moorgate
17th, 18th, 24th and 25th March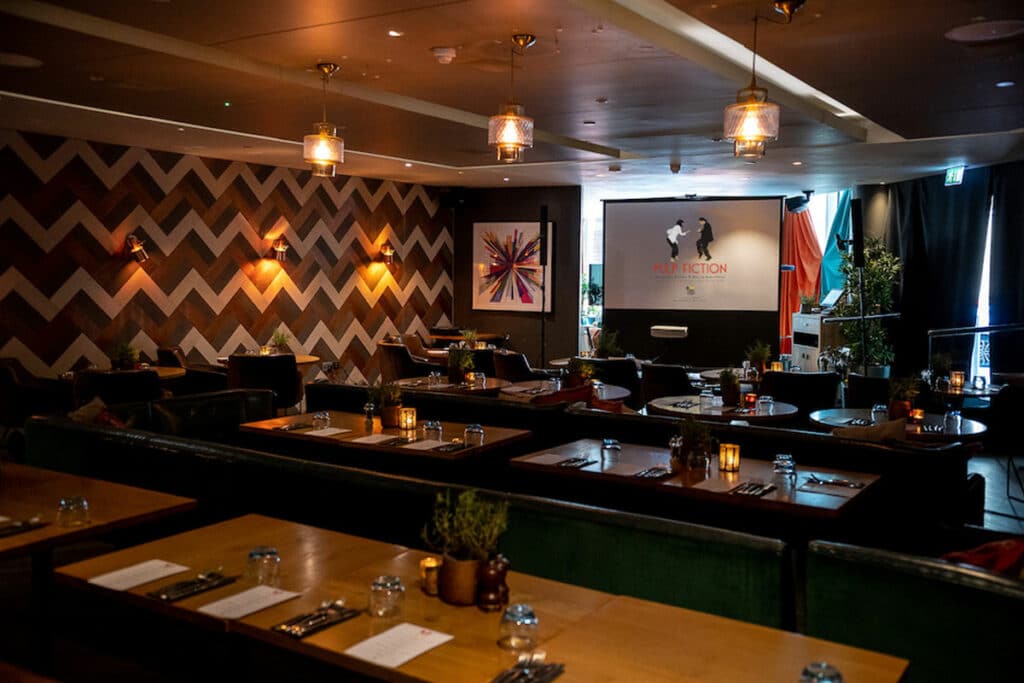 Taste Film is coming back with another corker of an edible cinema experience this month.

If you've not heard of them, these are the folks that set you up with a big screen and a classic film and then serve you dinner. Not just any dinner though. You'll be eating dishes that can be seen on screen, along with the actors.
This time round the film is Tarantino's Pulp Fiction. As the film's immortal question goes: Do you know what they call a quarter pounder with cheese in France?
See London's Hottest New Light Show
Newham
17th March – 4th June 2023
London loves a light show. But before you roll your eyes at *yet* another one, we will say that this one is pretty original and looks like it won't disappoint in the spectacle department either.
Thin Air is a new show that's opening at The Beams out near London City Airport. They're blending light and digital technology and displaying it on a pretty ginormous scale. The exhibition looks something like the mega chill bits, and the super intense bits of a rave.
It'll take over 55,000 square feet of interconnected environments and have been produced by a partnership of seven of the biggest names in the game of immersive art. It's going to be pretty wild.
See the Amazing New After Impressionism Exhibition at the National Gallery
National Gallery
25th March – 13th August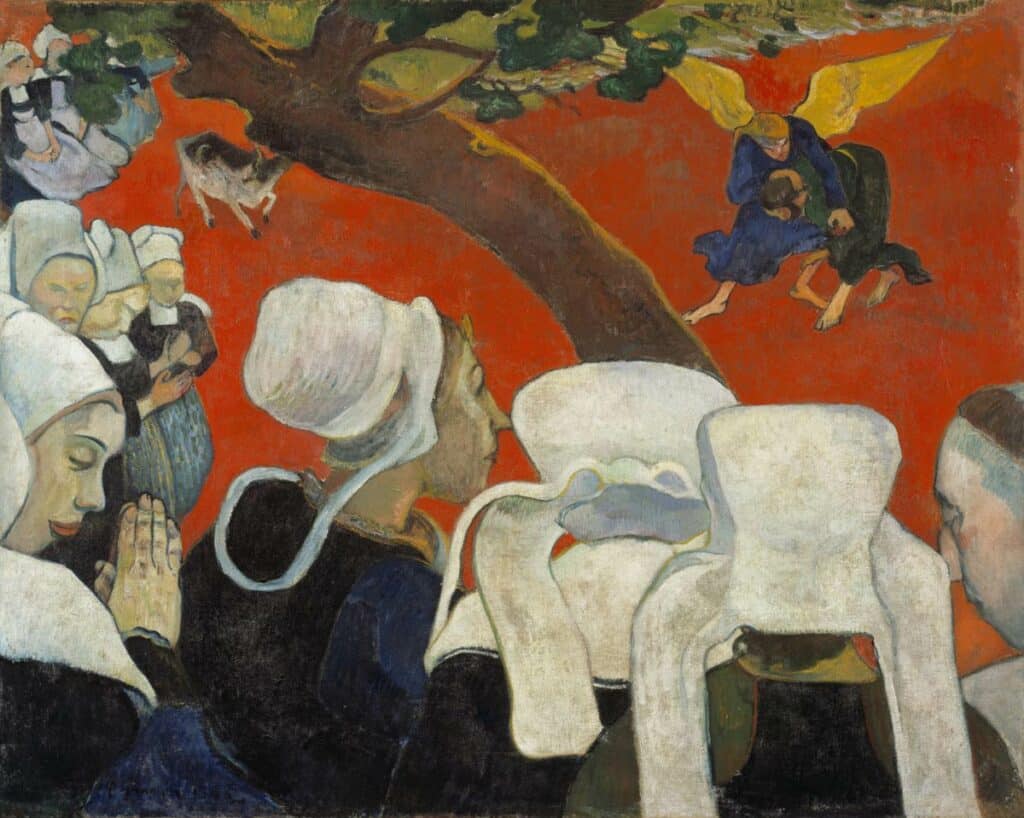 One of the most exciting exhibitions of the year opens this month at the National Gallery. After Impressionism follows the trajectory of the movement that birthed modern art – the Impressionists.
Celebrating the achievements of three heroes of the movement: Paul Cézanne, Vincent van Gogh and Paul Gauguin, the exhibition curates over 100 works of art from the masters and those they influenced.
Expect works from Klimt, Matisse and Picasso, as well as Mondrian and Kandinsky, who although not impressionists, created art that wouldn't have been possible without the movement.
The pieces have been flown in from all corners of the world, and some of the finest galleries in it. This is really not one to be missed.
More info and tickets here
Read more: The best art exhibitions in London right now
Hit the London Games Festival
Citywide
29th March – 8th April
The biggest event in the UK's gaming world returns to London for a ten-day celebration of all things to do with video gaming. London Games Festival hits multiple venues for some of the most important events in the video game industry.
You'll be able to see the latest games trialled and announced, and might even get a chance to play a few of them yourself. There's going to be a BAFTA game awards ceremony, speeches from people behind some of the best loved games and heaps more.
Out favourite? The event for experimental game design, Now Play This, runs from Somerset House and has some super-cool interactive elements.
More information and tickets here
Hear Experts Discuss the Outcome of the War in Ukraine
The Southbank Centre
23rd March
A year on from Russia's horrific invasion of Ukraine, peace, or even any end to the war looks unlikely and far off, but as the casualties stack up it's becoming more and more of an imperative, and ever more difficult.
This month the Southbank Centre is pulling together a team of experts on the conflict and conflict resolution to discuss the war, and possible paths to a peace that will end it.
Dr Olesya Khromeychuk, Orlando Figes, Max Hastings and Anne Applebaum will be joined on the stage by Clive Myrie the BBC's Chief News Correspondent who was reporting live from Ukraine the day Russia invaded.
Get Bookish for World Book Day
2nd March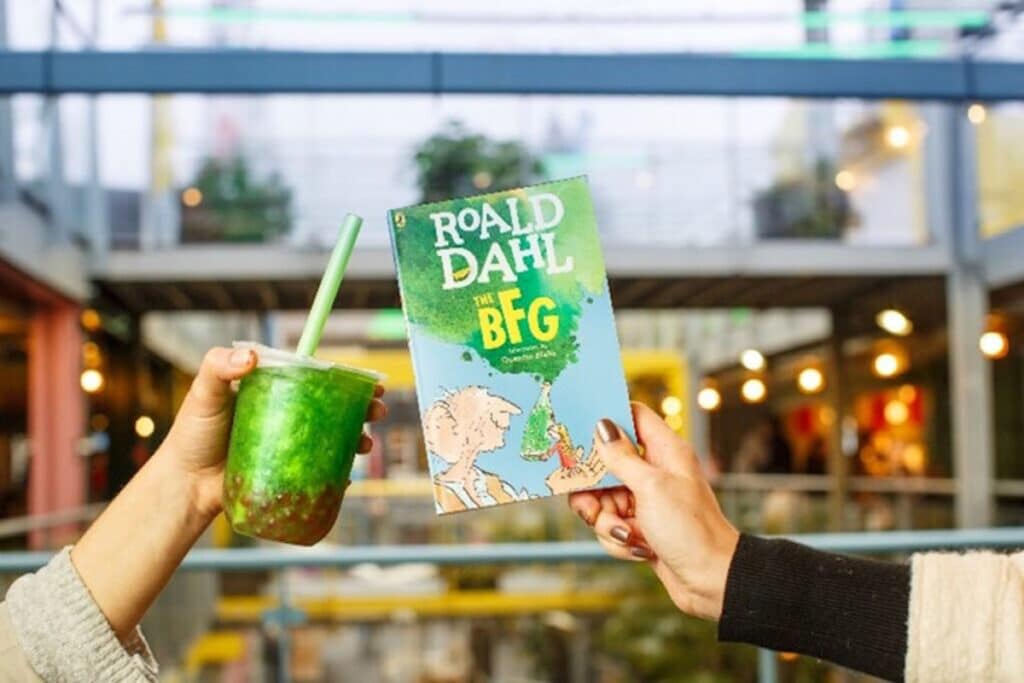 London's bookstores come alive during World Book Day, from in-store events to huge discounts, all in the hopes of encouraging kids and adults alike to pick up a novel.
We've already written a guide to our favourite bookshops in London, though if you're looking to be more sustainable, check out these second-hand bookstores and pick up a pre-loved gem.
The London Eye will be hosting the UK's highest dress-up party from 2nd to 5th of March where kids can dress up as their favourite book characters and get a 30 minute ride on the eye for free.
Read More: The Best London Bookshops
Celebrate International Women's Day
Citywide
8th March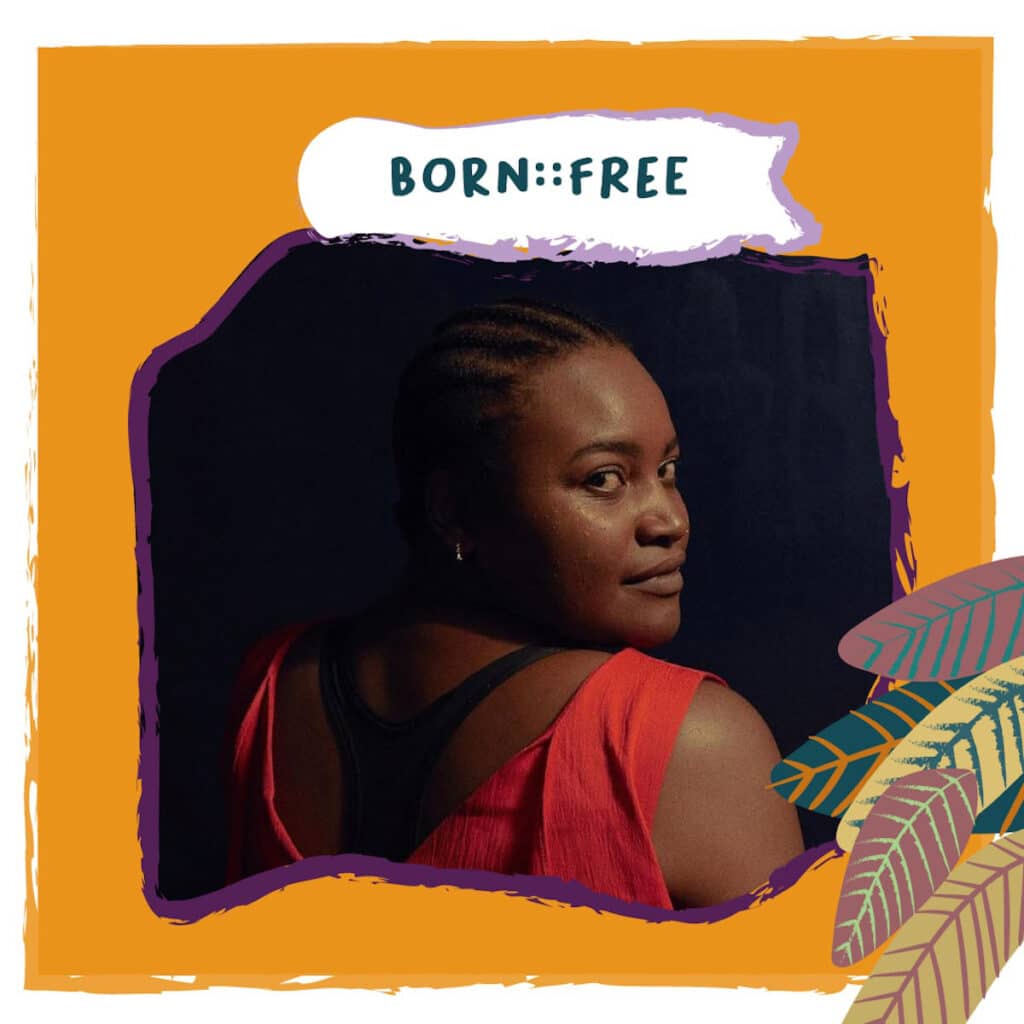 It's safe to say that London is not short of wonderful things to get involved in this International Women's Day. Each year the city comes together to celebrate with a host of events ranging from the intellectual to the spiritual.
From free short stories by women being dispensed at Canary Wharf, to special performances at the Royal Opera House, and free classes in killer self defence styles to the Women of the World festival, there's plenty going on this year.
For our full guide of things to do on International Women's Day, and in the days around it, click here
Improve your Art Collection at Battersea Park's Affordable Art Fair
Battersea
9th – 12th March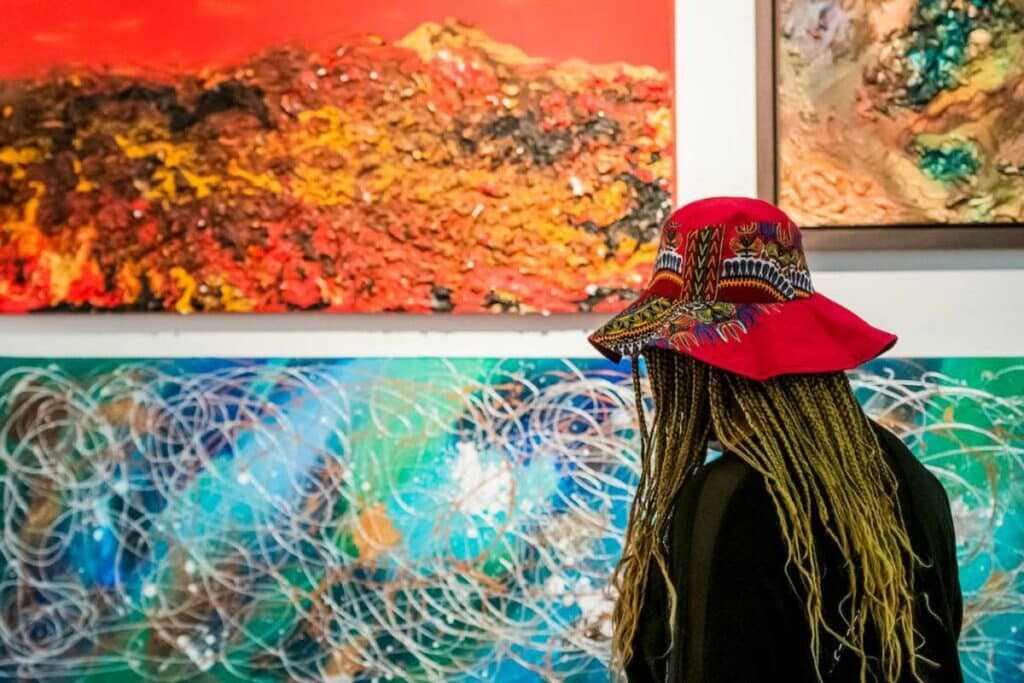 Looking to jazz up your home? Battersea Park's Affordable Art Fair will be taking place this month and it looks set to be one of the top March things to do in London.
As well as perusing the pieces, of which there will be over 1000, you'll be able to see street-artist David Shillinglaw constructing a mural, live. There'll also be a special exhibition in honour of 2023's International Women's Day.
And as if the promise of affordable art and interesting exhibitions wasn't enough, they'll also be hosting a bunch of late night events, DJ's, and even a weekend family hour.
Say Cheers on St Patrick's Day
Citywide
17th March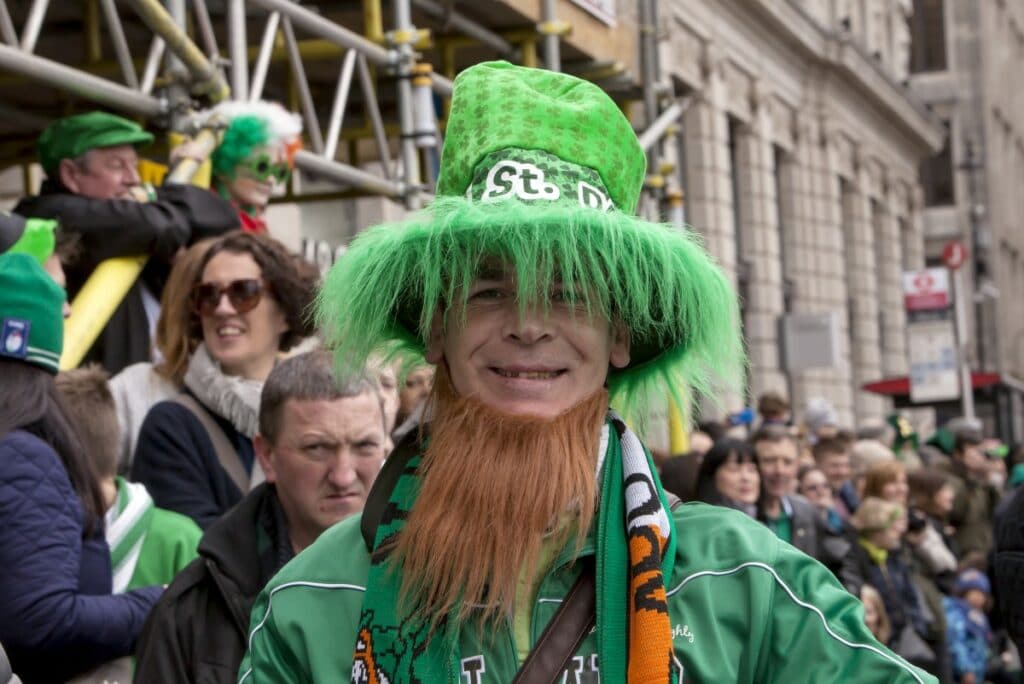 One of the best free things to do in London in March is to head to Trafalgar Square dressed in your finest greenery and get involved in the St Patrick's Day Parade, which is happening on the 12th of this month.
Alongside the parade, the London Mayor will be celebrating the very best of Irish arts, culture, food, and music and (we hope) drinking a Guinness or two.
That's not the only St Paddy's celebration in London this month though – plenty of London bars are getting involved with limited-edition menus, discounts and deals.
What do we like to do? Head to Skylight, Peckham where they'll be celebrating in front of that spectacular view with limited edition Jameson's cocktails and even cooking up a Jameson's-infused burger.
Celebrate Holi in Glorious Technicolour
Citywide
8th March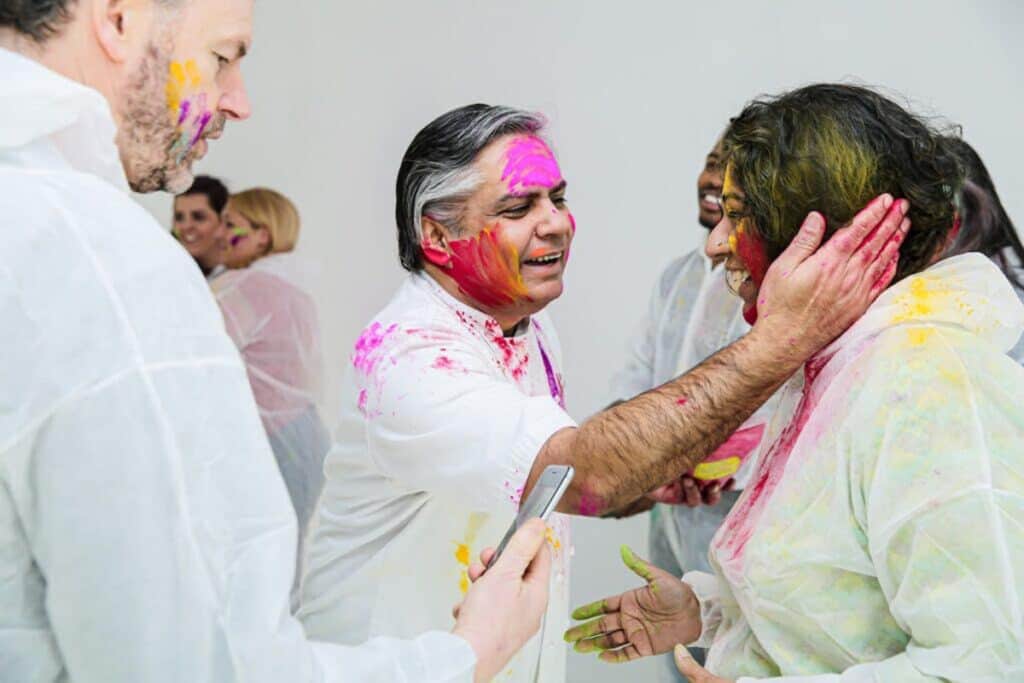 When it comes to cool things to do in London in March, getting the gang together to celebrate Holi might just be one of our favourites.
This fun Hindu festival celebrates spring, love, and life through colourful celebrations, and the capital is awash with kaleidoscopic events to celebrate.
Topping the list is Cinnamon Kitchen's month-long pastel party – all four of the chain's restaurants will be offering the 'Festival of Colours' set menu packed with traditional Holi dishes like chargrilled Zeeland kingfish with carom seed, smoked rack of Kentish lamb with vegetable pilau, and a classic Delhi-style butter chicken. Drool.
As well as this, Cinnamon Kitchen City is hosting a Holi Supper Club on the 7th. Grab your tickets ASAP as their events sell out quickly.
For a more traditional Holi Day, head over to Swiss Cottage Park where they'll be getting up to all the pigment throwing you could want, plus performances from drummers and traditional Indian dancers (as well as a couple less traditional DJs) and some good Indian grub.
Practical Tips for Exploring London in March
Is March a Good Time to Visit London?
March is a great time to visit London – it's less cold than February but it's still not the peak tourist season. Expect shorter queues and calmer streets (though, the tube will still be heaving).
Pack a raincoat. March is a Spring month and therefore is prone to sudden showers.
If you're in town on St Patrick's Day expect to find the underground and parts of London particularly crowded with drunk people. Don't worry they probably pose you no threat, especially if they're hanging round in civilised Kensington.
London in March: Map