Looking for some brand-new bars to sample some sophisticated drinks? We've got you covered with this handy guide to London's hottest new drinking dens.
2023 is drawing to a close and we have to say the capital has been blessed with an explosion of wonderful new drinking spots this year – we're loving it.
Whether you're in the mood for cosy drinks in quirky bars like Wacky Wombat, a new opening from a renowned French cocktail master, or sipping on natural wines at North London's hottest new wine bar, Rolling Grapes, there's plenty of reason to get excited (don't even get us started on Bar Levan).
Oh, and we've also included the hottest upcoming bar openings in the capital… you're welcome.
Ready?
Bar Levan
Peckham
Opened in November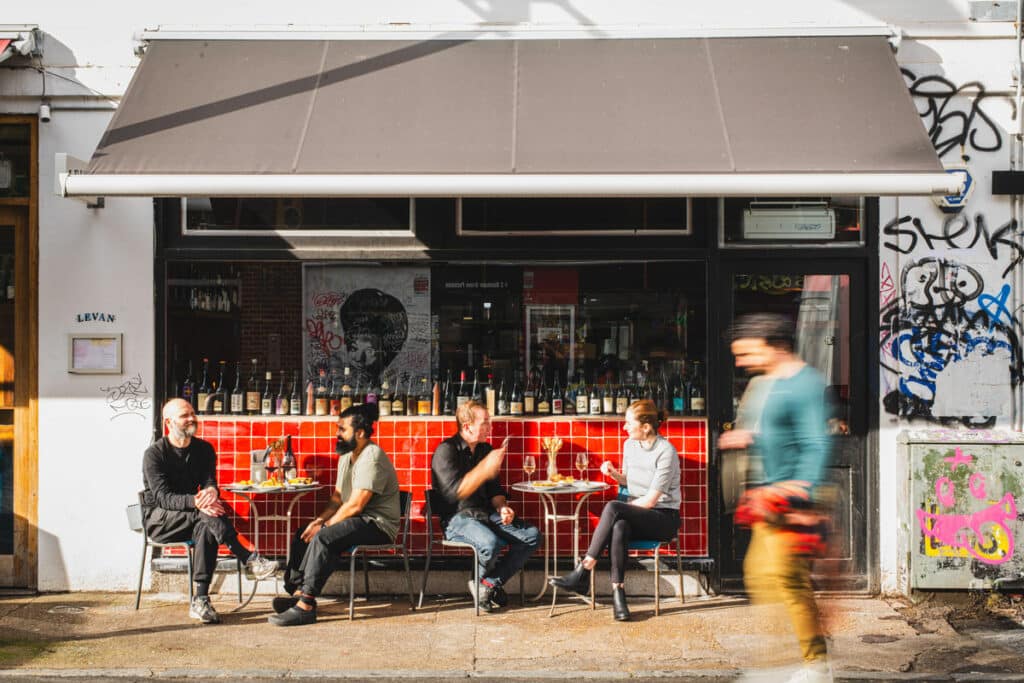 It's no secret that we're big fans of Levan here at London x London. The Peckham restaurant-cum-wine-bar is a true favourite of ours. Naturally, we're pretty excited about the opening of a smaller sister bar by the very same team, under the very same name no less.
The idea behind Bar Levan is a slightly scaled-back version of what they do at Levan with more of a focus on the drinks. There are only 34 seats so believe us when we say it's scaled back. The focus is on organic and biodynamic wine but they've got some vintage bottles out back for a special occasion.
Snacks will also play a role, mainly French-inspired nibbles, one of which is a Croque Monsieur that they've described as 'very naughty'.
Camino's New Aperitivo Bar
King's Cross
Opened in November
Camino has been a bit of a mainstay for us when hunting down a reasonably priced tapas menu in central London of late and in November we got one more reason to go back: They've just opened a new aperitivo bar.
It's not a revolutionary new opening, more like an addendum to an already pretty solid spot – also one that offers a chance to sink your teeth further into Spanish culture (no meal is Spain should begin without something to whet the whistle first).
You'll find the bar stocked with vermouths and tonics, dry sherries, cava and a nice selection of, jamón, charcuterie and artisan cheese.
Wacky Wombat
Soho
Opened in November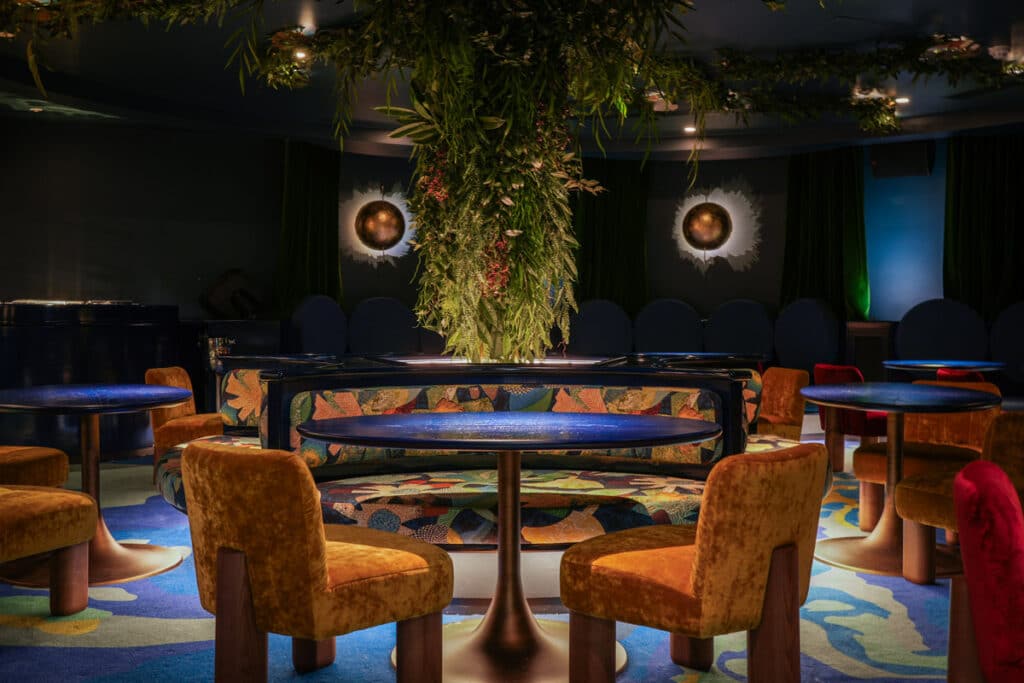 You've got another Soho spot to indulge in a few drinks next time you're out on the town in the city centre. Wacky Wombat opened its doors with a few very promising things to take note of.
First of those is the brain behind the operation Nico de Soto. He's a very well-respected French bartender who's been sweeping up awards for his handiwork over the past decade. Second is the rather left-of-field interior.
The place is as colourful as they come, adorned with full-on bushes of hanging plants, furniture in all sorts of wacky prints and plenty of dark corners for, well, we'll let you decide what you do in those dark corners….
Little Lines
Chelsea
Opened in October
A place being branded as 'the bar where no cocktails are made' might not be the most enticing place to grab a drink until you realise that the cocktails are only poured instead.
Little Lines is the new physical location of Black Lines bottled cocktails. They've been running a cocktail delivery service online but have now branched out into the real world. The bar has taken over a spot in the Rixo store on King's Road and brings some serious tiki vibes – something we are certainly not complaining about.
Their drinks were very popular on the summer's festival scene. If you didn't have a chance to try one then, go for the spicy Tommy's Margarita.
Searcys Champagne Bar at Battersea Power Station
Battersea
Opened in October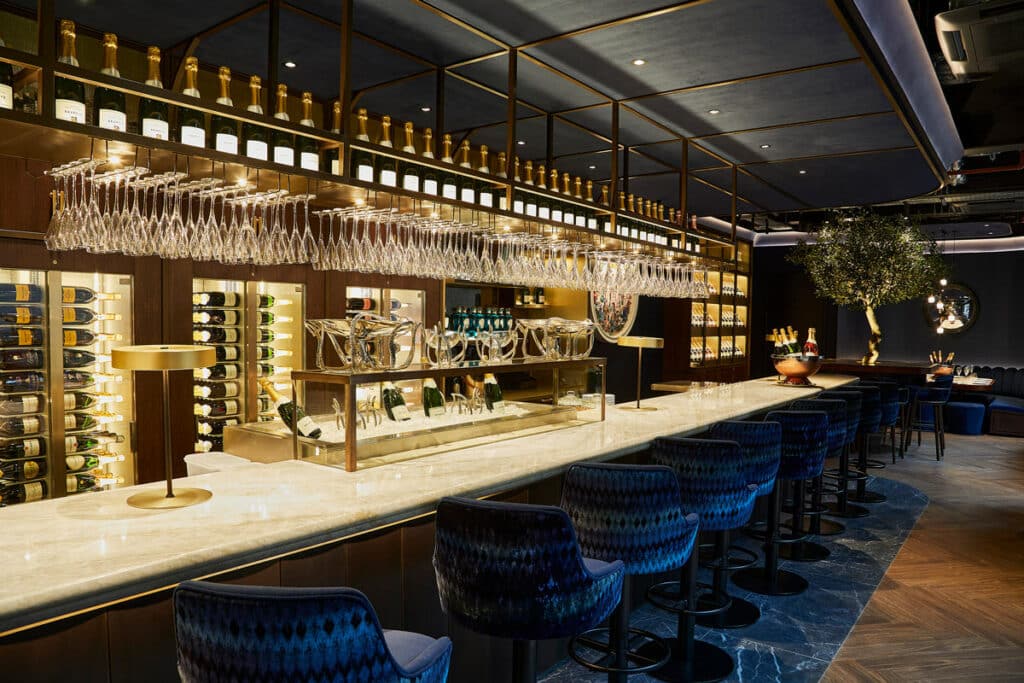 Searcys has expanded its champagne empire by one more outpost, this time choosing the ever-happening Battersea Power Station as their new home. You might have seen them testing the water there with various activities and that Rolls Royce pop-up they ran for a while but now they're making the new lifestyle hub a permanent home.
The bar looks as stunning as you can imagine – lots of gilded, glistening fixtures and velvet furniture that pretty much make the sound of champagne flutes clink in your ears just to look at.
Food is on offer too (yes, that signature smoked salmon and horseradish cream is on the menu) and a selection of champagne twists on classic cocktails are also on hand if that shopping spree requires something stronger than just a glass of champagne to take the edge off.
Rolling Grapes
Holloway
Opened in October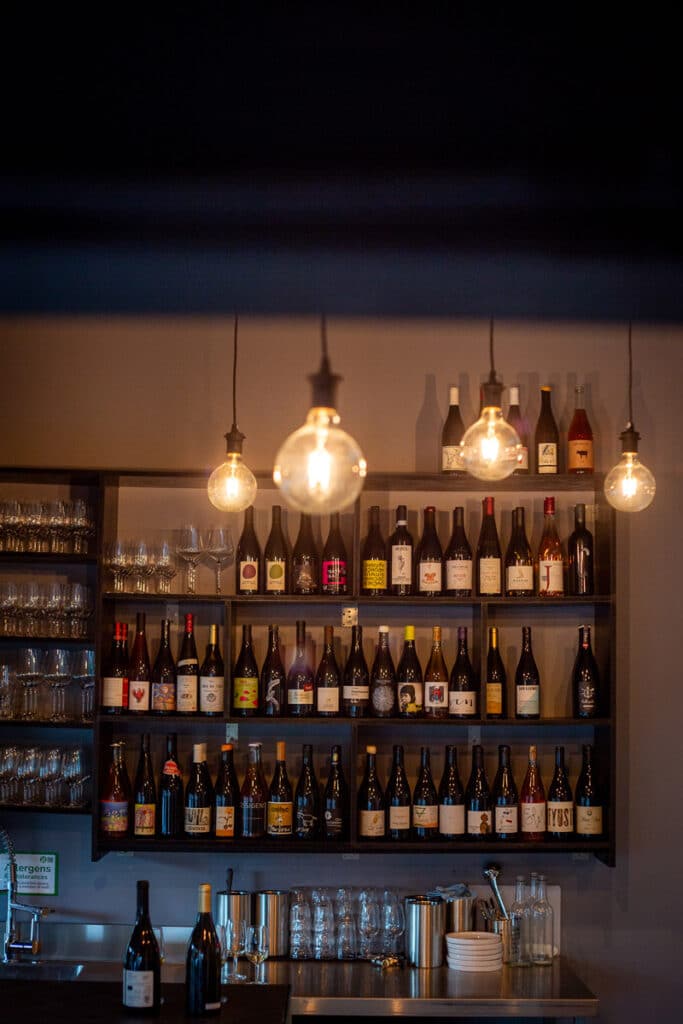 Wine lovers will want to pay attention to this one. One of the industry's bigger names, Martina Marini, has opened her own wine bar, Rolling Grapes. The move follows a career that's studded with stints at places like The Remedy, Ombra and Champagne + Fromage.
Basically, she really knows what she's up to. She's known as an expert on natural wines so expect to find plenty of those on offer. They're also doing the kind of snacks you'll want alongside your bottle.
That's mainly in the form of cheese supplied by their neighbour and local deli, Provisions.
Ravery
Mayfair
Opened in September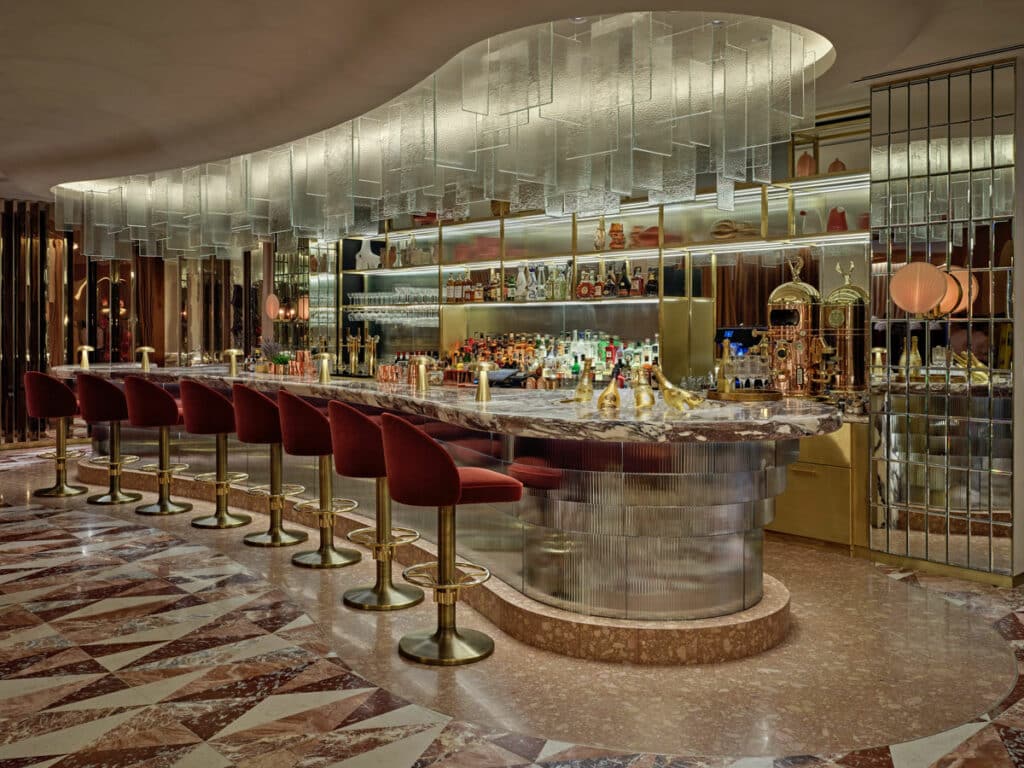 The London Hilton on Park Lane added a fancy new bar to its already highly fancy spread of places to sip on nice cocktails in September. Ravery is part of a multi-million-pound refurbishment that they've been putting the building and its various spaces through and we have to say we're impressed with the results.
The bar is designed to reflect the 60s style that the hotel had when it opened. They've done a very nice job of bringing it to life and have kept a bit of modernity in place for good measure – the balance is one that we think really comes off.
The 411
Angel
Opened in September
You might have heard of this spot already. The 411 has been doing all the rounds on social media (ours included) for its entirely novel concept – Wall Street Wednesdays.
On Wednesdays, the menu works like a stock exchange. The more popular a drink is, the more expensive it becomes. Prices go up and down in real time and are displayed on a giant board just like it's Wall Street.
By the same logic, the cheaper drinks are the ones that aren't so popular. Perhaps it's time to reignite your love affair with that bizarre top-shelf liquor no one likes anymore…
On the other nights, the bar is a slick take on New York's own Soho district. Think lots of neon, bartenders with a touch of flare in their method and a menu of American classic snacks to line the stomach.
Mr. Fogg's Hat Tavern and Gin Club
Soho
Opened in July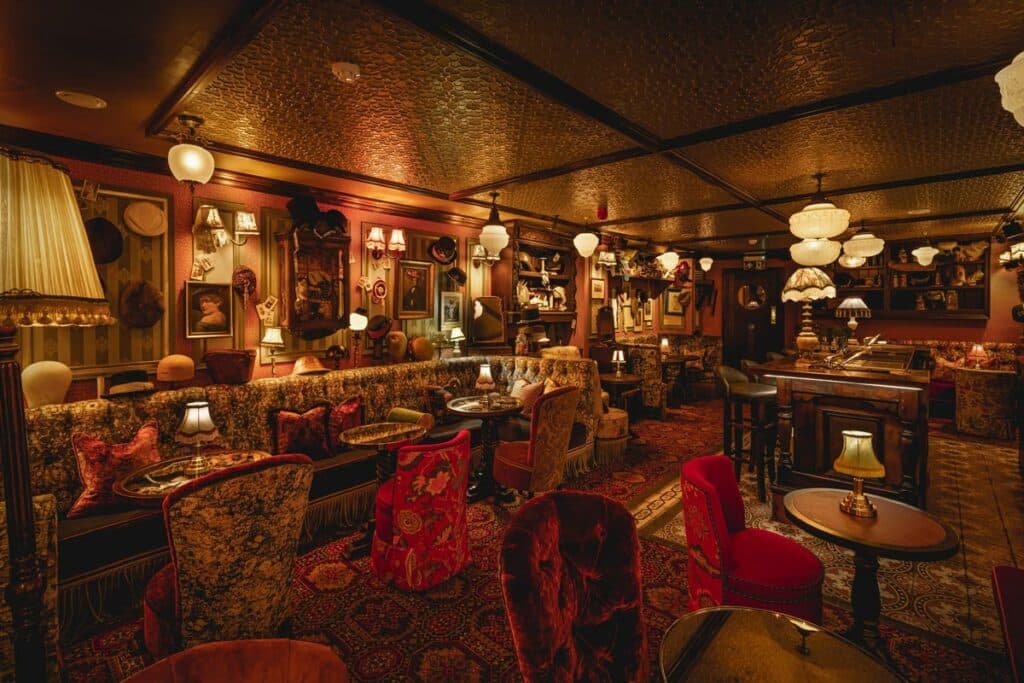 Mr Fogg's have been on a bit of an opening spree this year, having opened Mr Fogg's Pawnbrokers just round the corner from this new spot in February. Why not though, they've got a great formula full of quirk and with some great drinks.
This venture takes inspiration from Henry Heath's hat factory, a 19th-century business that used to run right opposite the bar (obviously well before Mr. Fogg thought of opening his bar here).
The drinks focus on gin and the bar is set over two charming wood-panelled floors. They're also doing lots of activities where you can learn all about how gin is made and improve your knowledge of spirit.
Upcoming London Bar Openings
Mezcalito Brompton
South Kensington
Opening in December 2023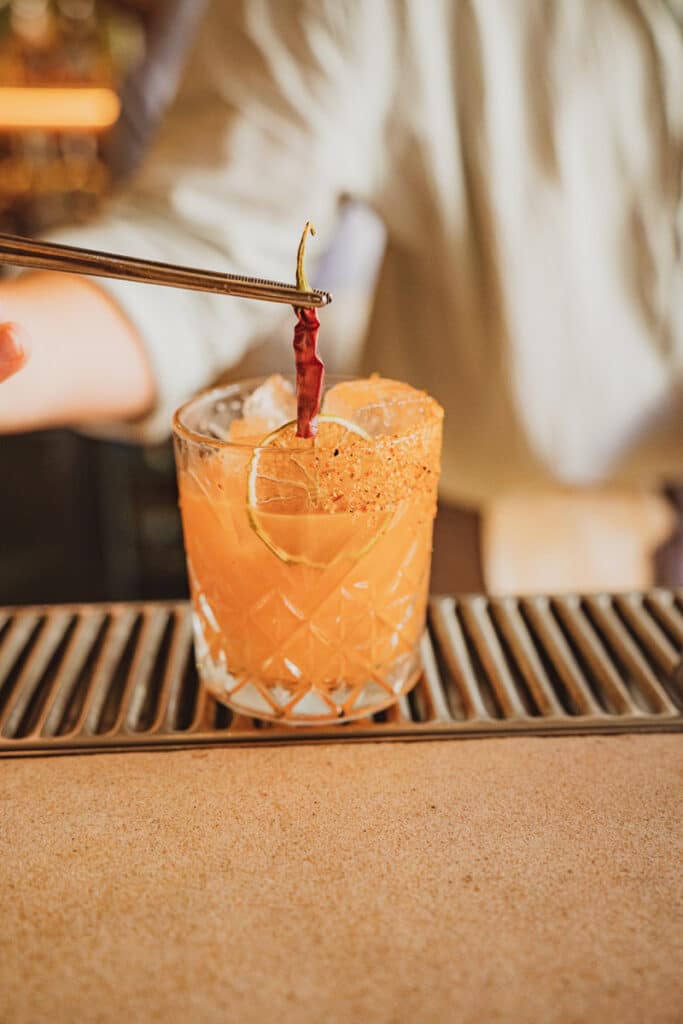 Keep your eyes peeled for this one if you like your cocktails with a touch of the high end. The up-market neighbourhood of Kensington is going to be home to a new mezcal bar.
Mezcalito Brompton will be found on Old Brompton Road once it opens its doors in December. It promises to be a chic place to sip on creative cocktails. The drinks take inspiration from Mexico – the above picanté is just one example of that.
Palomas and no doubt bucketloads of margs as well as a tantalising watermelon martini they're touting will also be available in the 40-cover bar that boasts a nightclub in the basement.
The William
Kensal Rise
Opens 30th November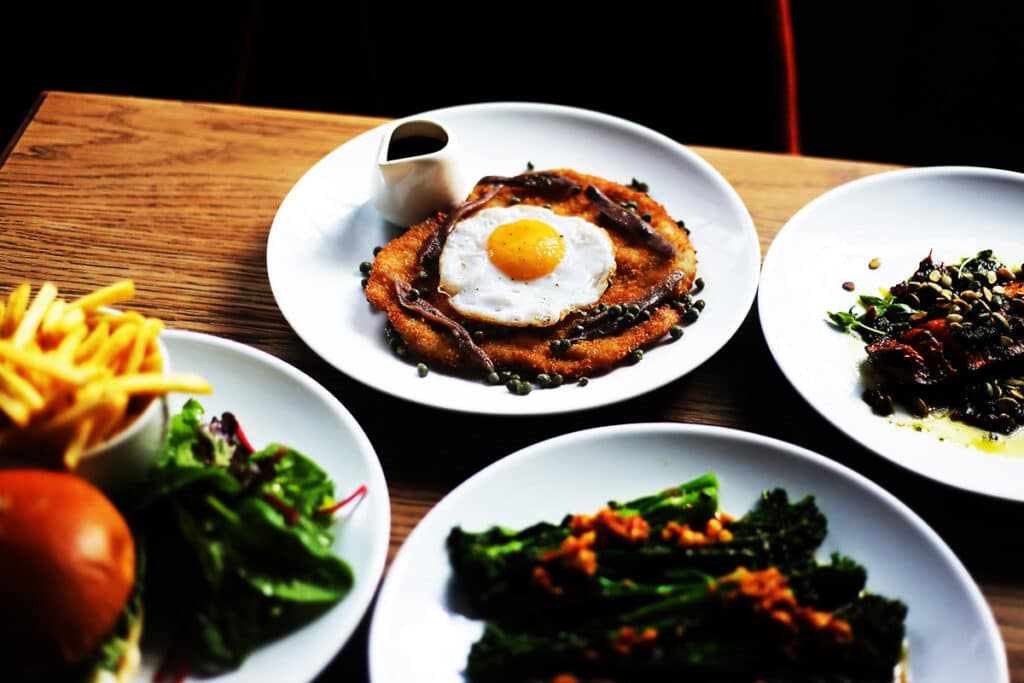 Kensal Rise residents and pub landlord extraordinaires the Robson brothers are reopening the long-shuttered William IV pub under the auspices of their LOCI group. They've got a handful of other watering holes under their name (The Alliance in West Hampstead is one of our faves) and do a great job of bringing old spaces to life.
You can expect new food menus and a bit of a chic vibe to grace the new space, but if anyone was fond of the pub in its old style you're not in for too much of a shock either.
Blue Marlin Ibiza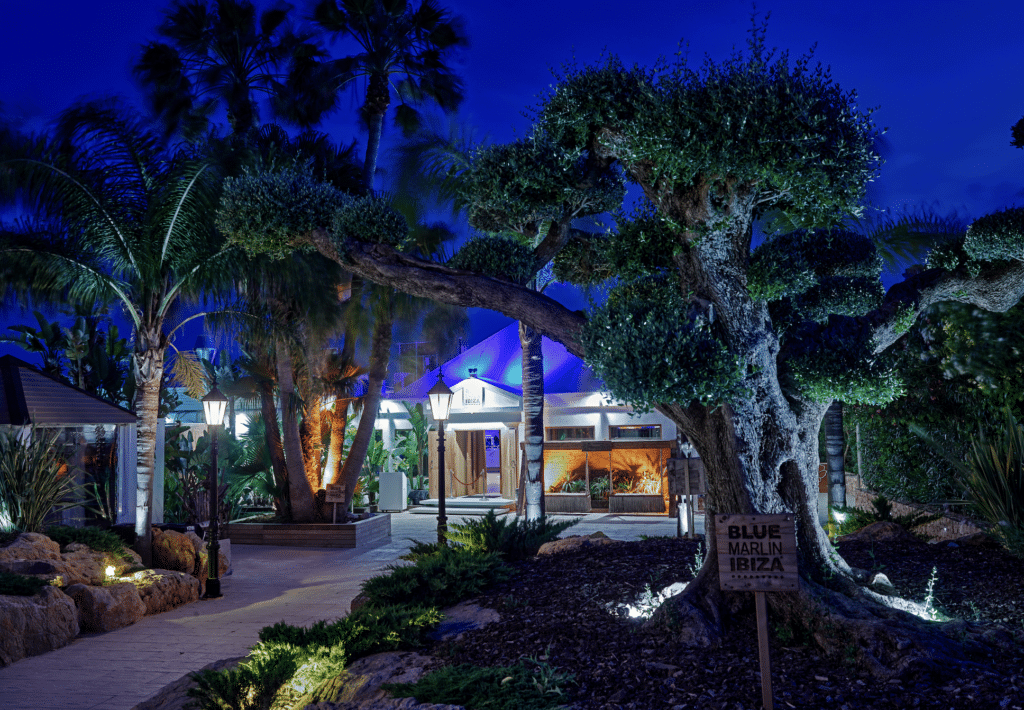 Shoreditch
Opens in December
Straight from the sunny shores of the Spanish party island to the cold depths of British winter, one of Ibiza's biggest beach clubs, Blue Marlin Ibiza, has announced it will be opening a private members club in Shoreditch in December.
It's all a little under wraps but they're said to be linked with the Mondrian Shoreditch hotel – an already pretty exclusive hangout. Talk of rooftop pools, parties and a sky lounge that comes complete with its own Ibiza-themed club are in the works.
New Bars in London: Map