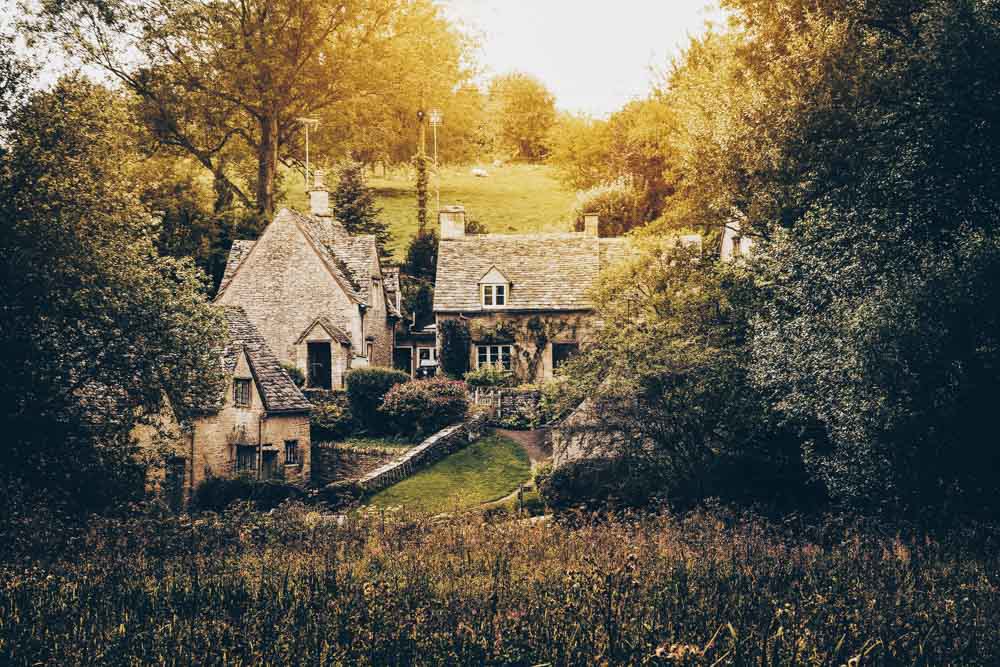 Let's face it, we're all in need of a break. Although the city at the weekend is a fabulous place, these cheeky weekend trips away from London are the perfect spots to unwind, take time out and discover a new destination.
Think about it, when's the last time you got out of the city? That's right, you deserve a little holiday. So, here's a guide to the best weekend getaway spots accessible from London.
Some are perfect for city breaks, others just right for getting some much needed time outdoors, not to mention a few luxurious spa escapes. We've even included a few overnight trips from London that seem built for romance (I'm not blushing – you're blushing).
Get your overnight bag ready my friends, you're going on a mini break!
The Best Weekend Getaways from London
Oxford
Perfect for: History, art, and culture. Oxford is also pretty romantic, so a good couple's retreat.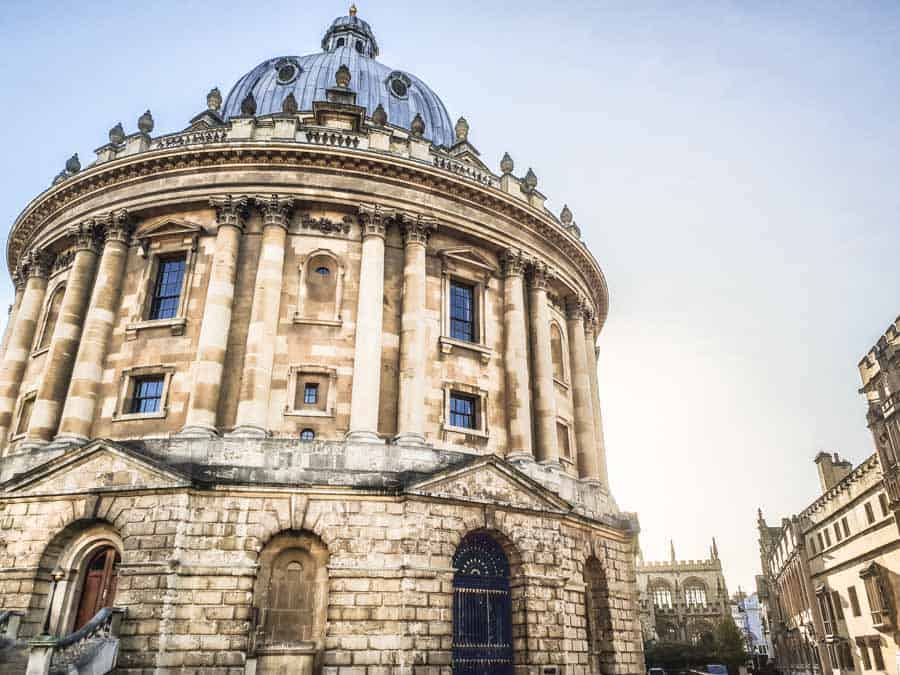 Oxford is like something out of a picture book, all cobbled streets, dreaming spires, and pubs with literary pedigrees. Which is probably why it's such a popular choice for a weekend trip from London.
If you're an arty type, you can visit the world famous Ashmolean museum and wander the streets taking in the architecture. But the real joy of Oxford is that whatever you do there, it feels intellectual. We mean, even a trip to the pub takes on another meaning when you realise it's CS Lewis and JRR Tolkein's favourite boozer.
How to get there: Oxford is a tight 53 minutes from Paddington station on the train, with no changes.
Where to stay: Malmaison Oxford isn't your typical boutique hotel. For one thing, it's housed in a converted prison. Rooms normally start at £195, check out rates and availability.
Bristol
Perfect for: Exploring independent coffee shops, slow fashion boutiques, and independent eateries. A city break that remains relaxing.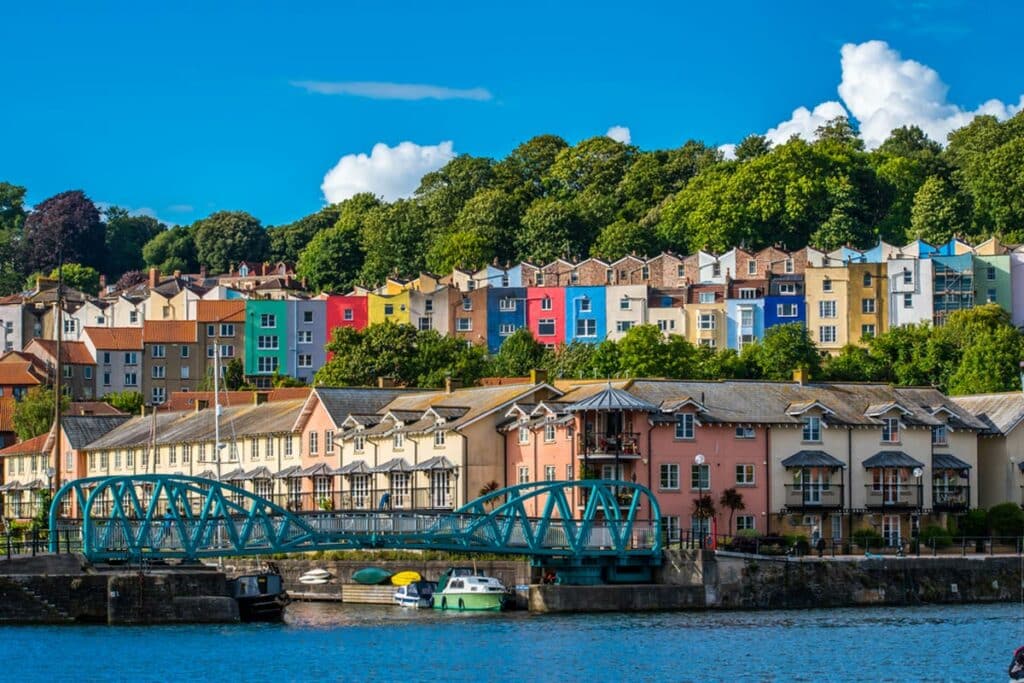 Bristol is undeniably cool. In fact, the Montpellier area of the city was recently judged the UK's coolest neighbourhood.
Ever a hub of activism, Bristol was named the country's first Cycling City in 2008 so if you enjoy life on two wheels then bring your bike on the train with you.
Popular attractions in Bristol include Clifton Suspension Bridge and the SS Great Britain, but if wonders of Victorian engineering aren't your idea of fun you can spend your weekend in the city's excellent independent record shops, coffee shops and bars instead.
How to get there: The train takes 1 hour 44 minutes from Paddington.
Where to stay: With amazing freestanding baths in every room and a spa, the Harbour Hotel is the best place to stay in Bristol for full-on relaxation. Rooms start at £195, but rates vary have a look at prices and availability.
Brighton
Perfect for: Spontaneous summer beach weekends.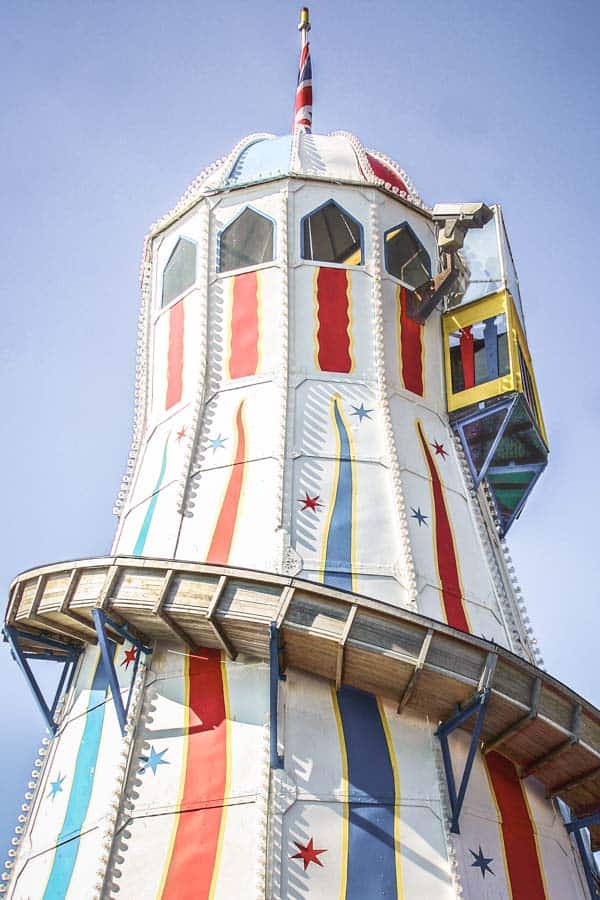 Many people would rank Brighton as the best weekend escape from the city, ourselves included. In fact, it's so close you can easily hop to the beach for a cheeky one-night getaway from the capital.
There are many sides of Brighton, from Victorian terraces to donuts on the pier to LGBTQ+ venues to rival London. Brighton's thriving foodie scene means you have drinking and dining options galore – we'd recommend Burnt Orange for its wood-fired mediterranean treats.
But, of course, the main draw is the beach! It's pebbles rather than sand, but that doesn't stop Brighton residents and visitors alike from enjoying it.
How to get there: Brighton is 1 hour from London Bridge by train.
Where to stay: The Artist Residence Brighton offers gorgeous, period rooms with a modern twist from £174 a night. Check rates and availability here.
North Norfolk
Perfect for: The seaside, but wild.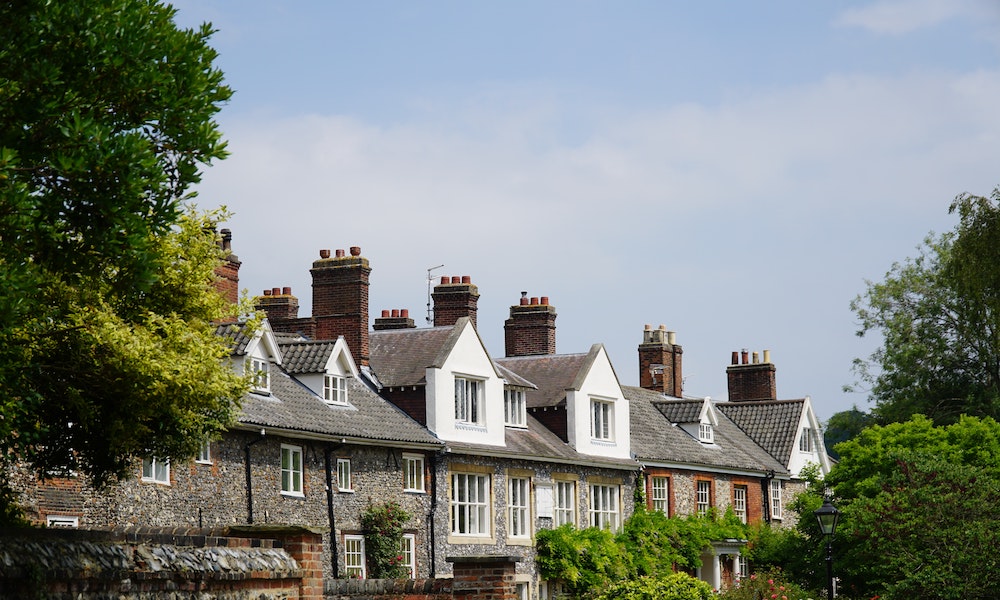 North Norfolk is a fantastic weekend getaway that feels as though it should be much further from the city than it is.
The salt flats of North Norfolk are breathtaking, and offer long, windswept walks out to desolate beaches.
You'll also be impressed by the seafood, cheese, and even the railway. Seriously, the Poppy Line runs from Sheringham to Holt, with Victorian carriages and the option of afternoon tea.
How to get there: You can reach Sheringham in 3 hours from Liverpool Street by train, changing at Norwich.
Where to stay: Dales is a gorgeous English country house hotel set on 4 acres of National Trust parkland. Prices start at £179 a night but check rates and availability.
Margate
Perfect for: A beach holiday with a little culture and history thrown in. The Kent countryside is also lovely, though.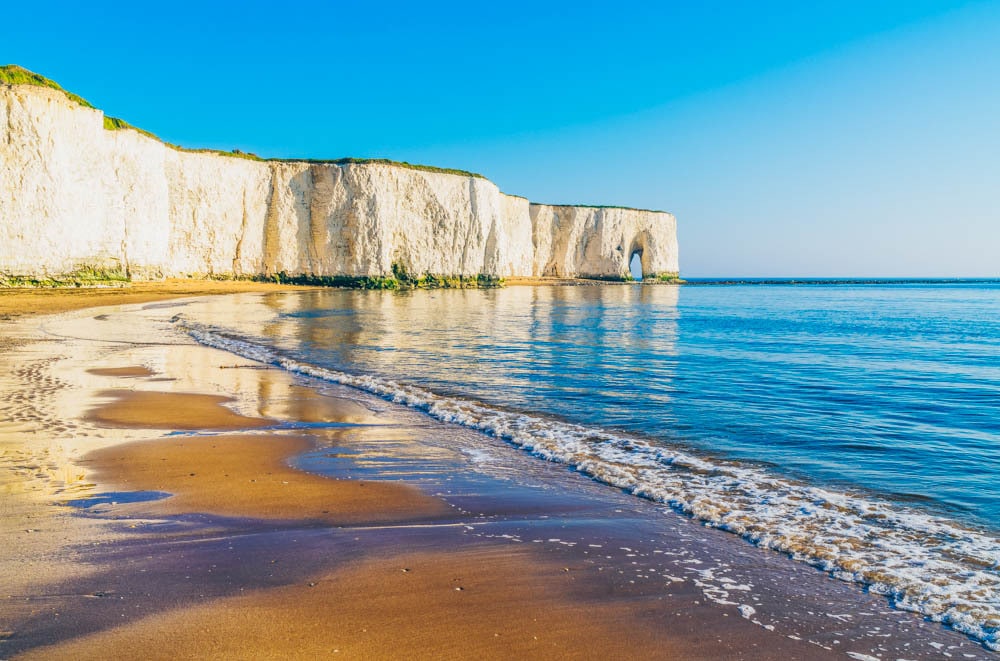 Margate has long been an overlooked gem but things have really changed in the past decade. This seaside town's beach rivals Brighton's (and it's sandy!) and the seafront is all Georgian townhouses, so the view is amazing in every direction!
Londoners have been day tripping to Margate for a while now, but why not make that day trip into a weekend getaway?
There's more to Margate than beaches and "Kiss-me-Quick' hats – for a start there's the Turner Contemporary gallery, then spend some time browsing vintage shops, frequenting cute cafes and finding irresistible seafood spots.
How to get there: Margate is about 1.5 hours from St Pancras or Victoria by train.
Where to stay: Located just a minute from the Winter Gardens and a few more from Margate's seafront, The Victoria Hotel is exceedingly convenient for all this Kent seaside town has to offer. The period rooms start at £204 a night. Why not check out availability now?
Cotswolds
Perfect for: Long walks and wildlife, with the option of town comforts.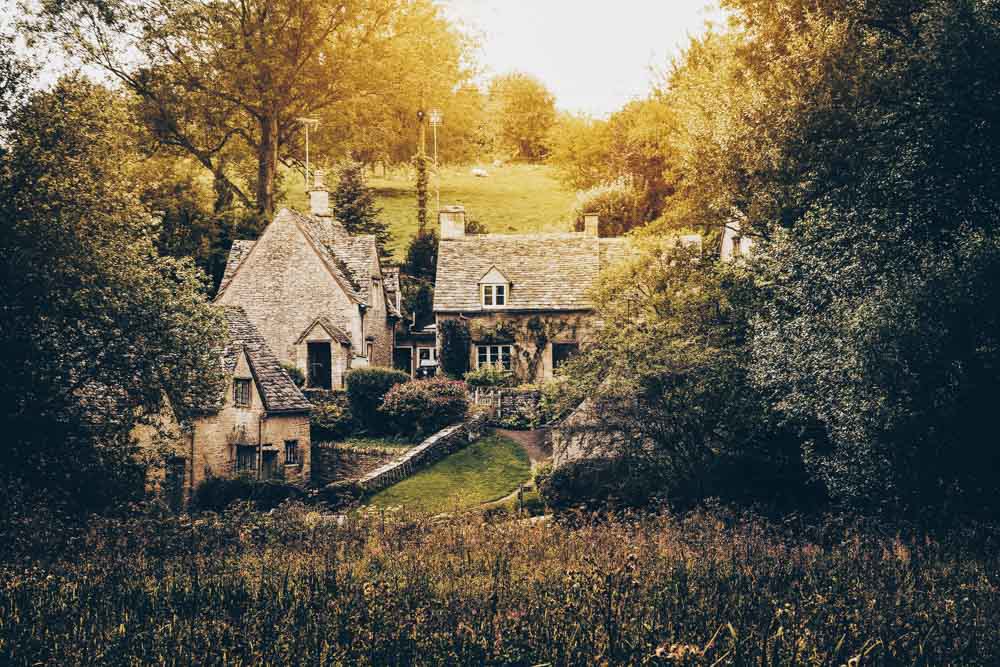 The Cotswolds is a great destination if you want to spend some serious time outdoors.
You have two options for staying in the Cotswolds if you're travelling mostly by train. You can go to Cheltenham and enjoy a balance of town and country life, including a lovely 1930s lido in the summer, or make your way to Moreton-in-Marsh and keep things rural.
Whatever you choose, you're sure to be charmed by the area's rolling green countryside. Especially after the hustle and bustle of London.
How to get there: Cheltenham is 2 and a half hours from London, changing in Bristol. Morton-in-Marsh is 1 and a half hours from London, changing in Oxford.
Where to stay: Cheltenham is an old spa town, with all the regency romance you would expect from one. Stay at No. 38 the Park for a real taste of period luxury. Rooms start at £145 per night.
The Gower Peninsula
Perfect for: Getting back to nature and exploring historical sites.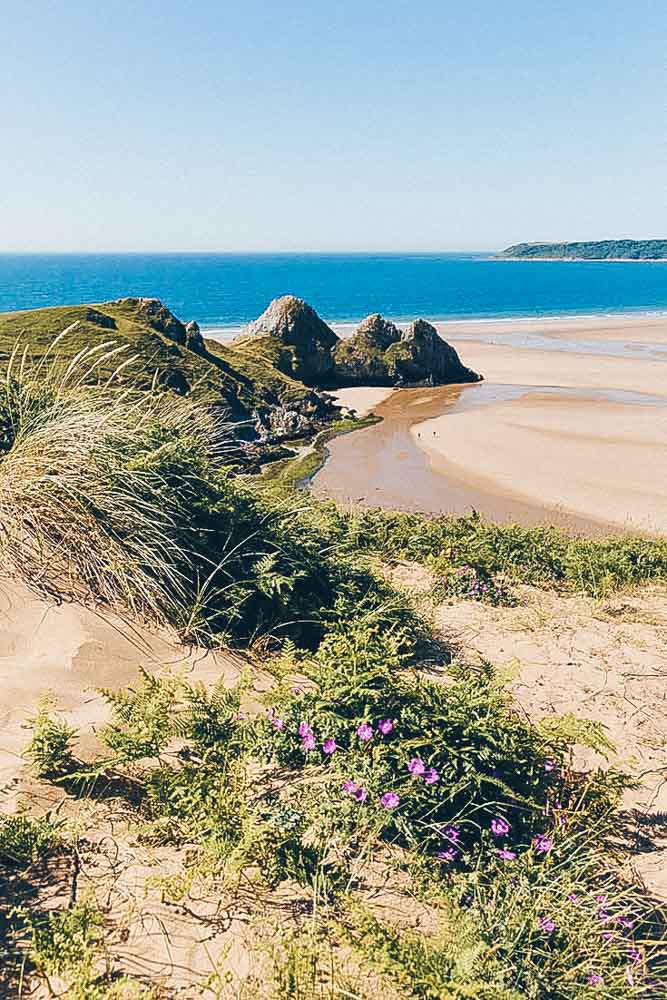 This wild slice of Wales probably doesn't leap to many people's minds when they're considering weekend getaways from London, but do you know what? Wales is closer than you think!
This southwestern corner of the country also has the honour of being the UK's first area of outstanding natural beauty, which presumably means it's the absolute best looking part of the UK.
How to get there: The train to Swansea is 2 hours and 45 minutes, and to get to Oxwich Bay or Gower you'll need to take local buses from there. The drive from London is around 4 hours.
Where to stay: Stradey Park Hotel and Spa in Llanelli is a converted Edwardian country house right on the coast. Rooms usually start at £150 per night, but you should check rates and availability.
Rye
Perfect for: History and culture by the sea.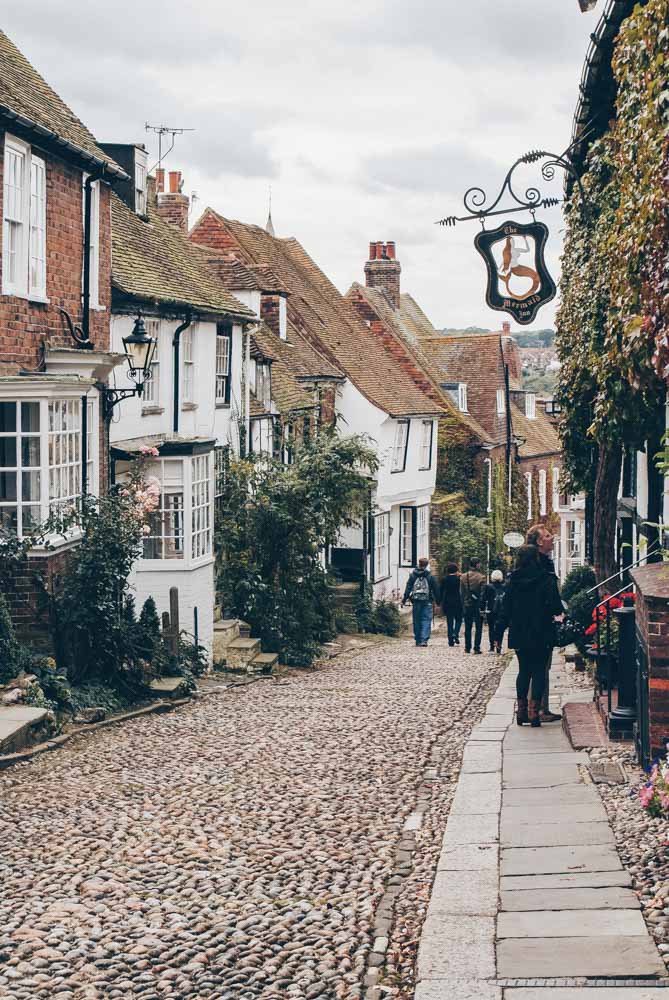 Rye is probably the cutest town in East Sussex, and that's really saying something.
Lost in the steep, twisting, cobbled lanes it's easy to imagine Rye back in the 1800s when it was full of smugglers. Now, though, you'll find more art galleries and boutiques than swarthy sea dogs.
There's still the beach, of course, which is another fantastic place to wander thoughtfully as you enjoy your cheeky getaway from London. Speaking of beaches, if you're in the area, definitely visit Camber Sands, a beautiful and unspoiled expanse of sand – get the 102 bus from Rye, which departs hourly.
How to get there: Rye is about an hour from St Pancras, with a change at Ashford International.
Where to stay: Jeake's House on Mermaid Street is a quirky, and slightly over the top seaside B&B. Rooms start at £146 per night. Check rates and availability.
York
Perfect for: Both historical city breaks and access to the Yorkshire Moors.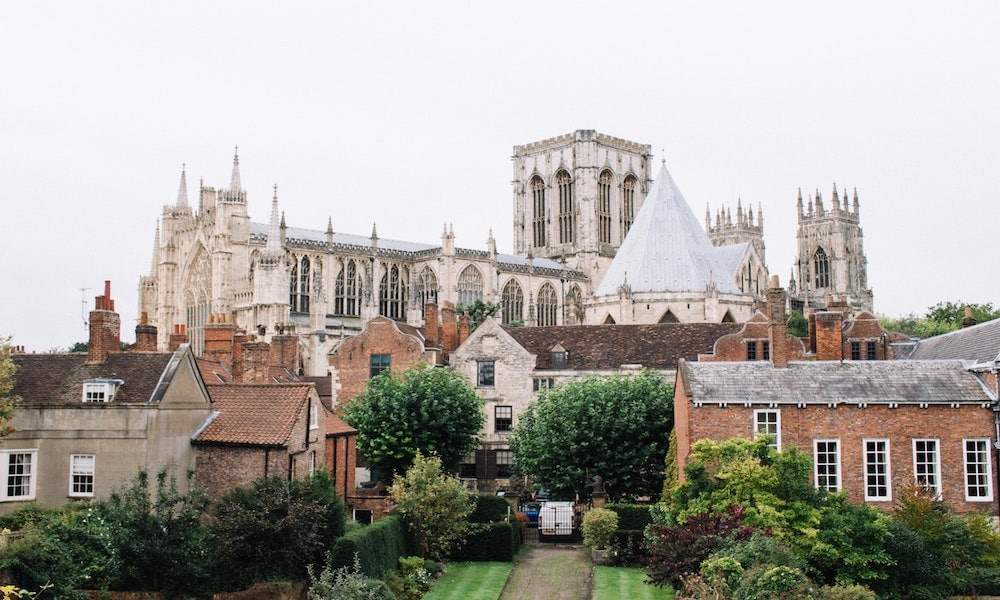 Known for its Minster, cute alleyways and 13th Century pubs, York is a city that shouts Britishness from the rooftops.
That's probably why it's so popular with international tourists, and yet it's often overlooked as a London weekend getaway location.
The old town within the city walls is a historical experience, but you're also only 45 minutes from the Moors when you're in York. Why not plan a city-break, walking-break combo when you choose York for the weekend?
How to get there: Amazingly, York is just 1 hour and 52 minutes from King's Cross by train.
Where to stay: Grays Court Hotel sits right by York Minster, and offers views over the city walls. The historic property also has a 2-Rosette restaurant with popular tasting Rooms start at £200 check rates and availability.
Edinburgh
Perfect for: Picturesque city breaks with plenty of art and culture.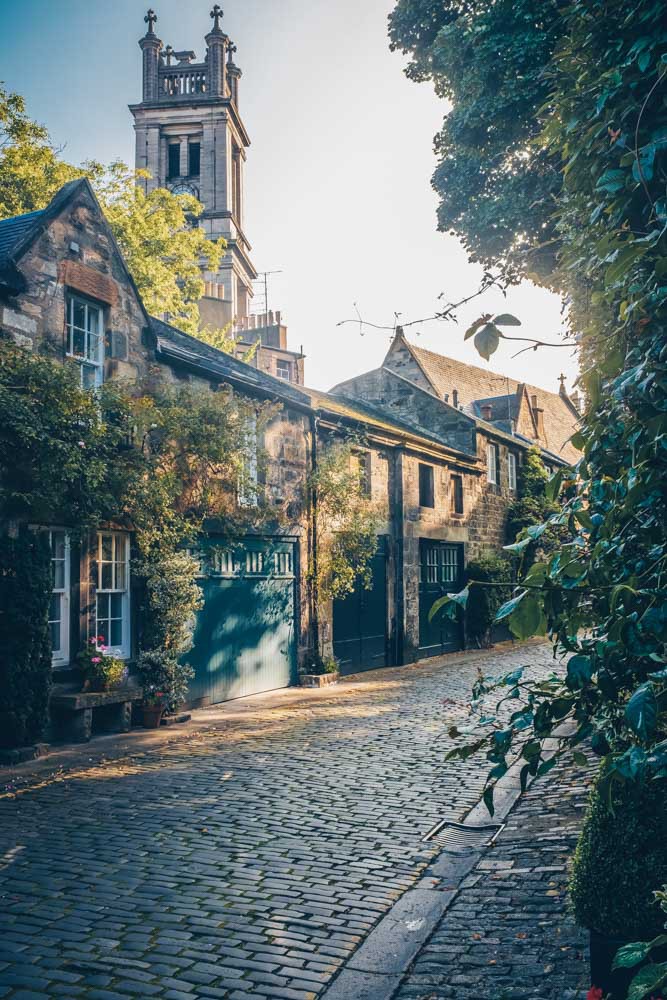 Scotland's capital city is one of the most beautiful urban areas in the UK. It's also on the coast, stuffed full of museums, galleries and parks, an entertainment powerhouse, and it has a literal mountain in the middle of it!
Of course, people flock to Edinburgh for the Fringe every summer, or almost every summer at least, but the city has plenty to offer year round. In fact their Hogmanay (New Year) celebrations are world famous.
How to get there: From King's Cross, Edinburgh is a 4 hour and 46 minute fast train away.
Where to stay: If you don't mind splashing some cash on your big international weekend trip from London, then try The Witchery By The Castle, which drips with Gothic Scottish glamour. Rooms are available from £395 per night, but prices vary by season and suite. Why not check rates and availability now?
Bath
Perfect for: Romantic weekend getaways, relaxation and a touch of history.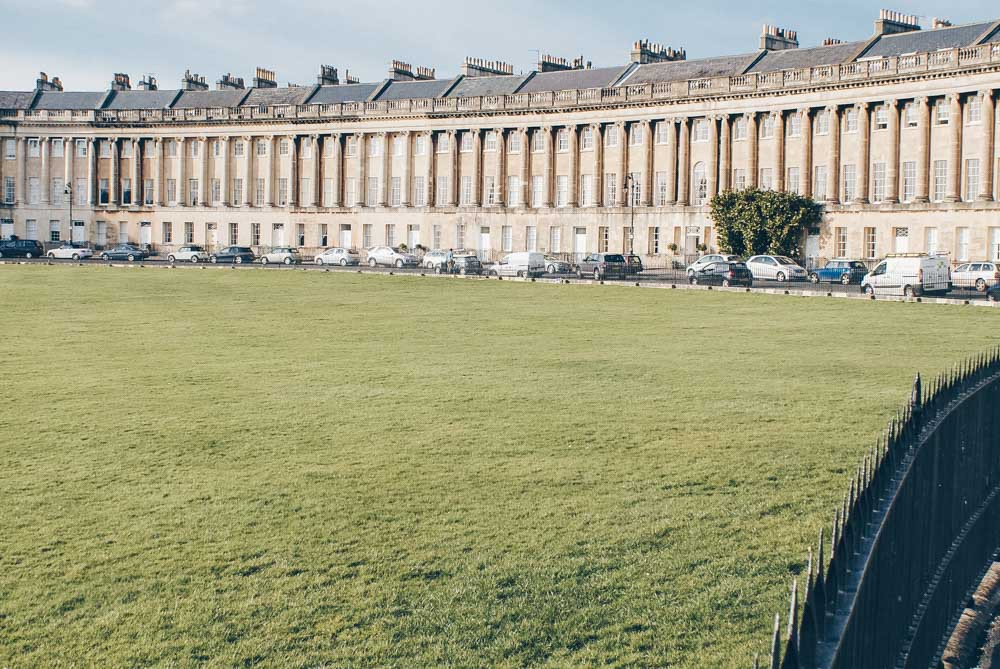 An extremely convenient weekend getaway from London, Bath combines regency spa town, southwest cool (being right next to Bristol) and Roman history.
You can visit the Roman baths themselves if you're visiting for pure relaxation, or simply wander the grand centre of town and imagine yourself to be a lady or gentleman there to take the waters.
There's an abundance of independent tea rooms, coffee shops, pubs, and arty boutiques dotted around Bath too, so it's an easy place to while away a weekend.
Where to stay: Number 15 Great Pulteney Hotel and Spa offers boutique townhouse accommodation in the heart of Bath. Rooms start at £235 per night. Check prices and availability.
Frome
Perfect for: Exploring the historical town, or enjoying nature in the Mendips.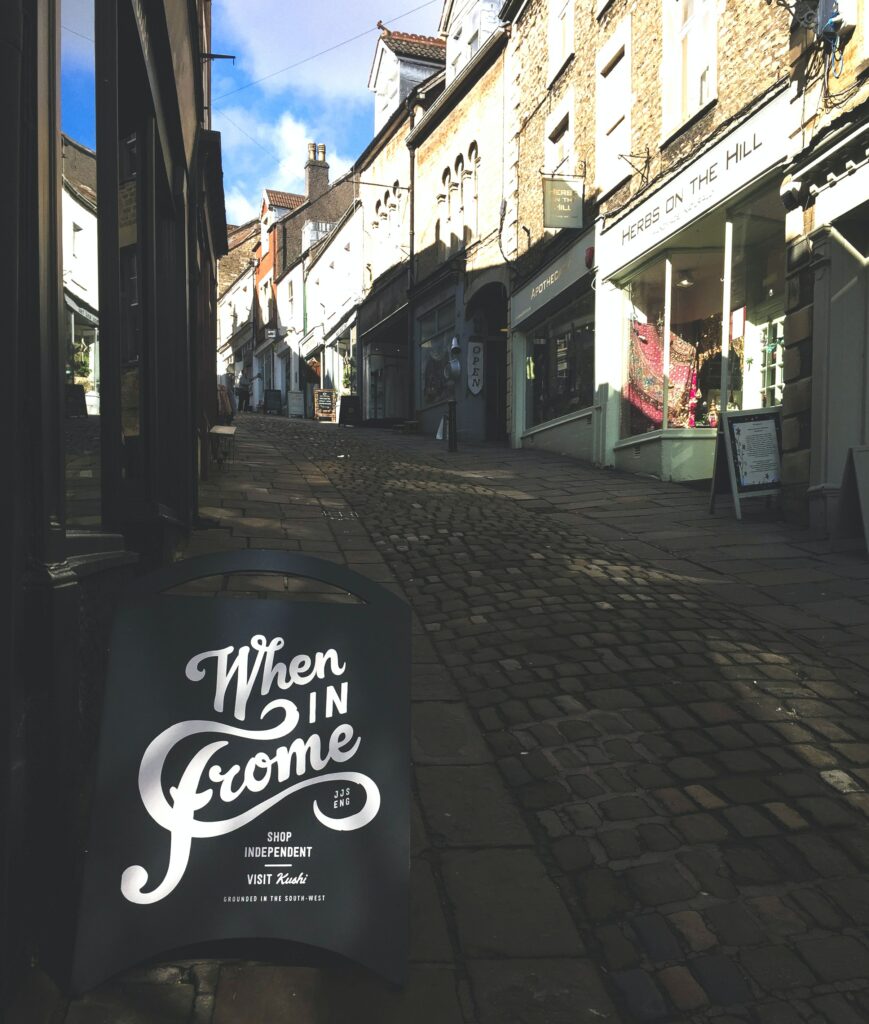 Frome (hint: rhymes with 'room') is a lovely market town in East Somerset, an area often ignored when it comes to weekend trips from London.
Sitting on the edge of the Mendips, Frome is hilly and elevated and offers both a great town centre for weekending and access to the hills.
You'll find mediaeval buildings and independent shops and eateries in Frome all year, but why not time your visit for the Frome Festival or, even better, the annual Agriculture and Cheese Show! A weekend built around cheese sounds like a pretty good use of your break from London to us!
How to get there: Frome is 3 hours and 8 minutes from Paddington, with a change in Westbury.
Where to stay: If you're in a mediaeval town, why not stay at a mediaeval inn? The Archangel is just that, with a history as accommodation dating back to 1311. Rooms start from £95 per night, though you should check dates and prices before booking.
New Forest
Perfect for: Romance and rambling.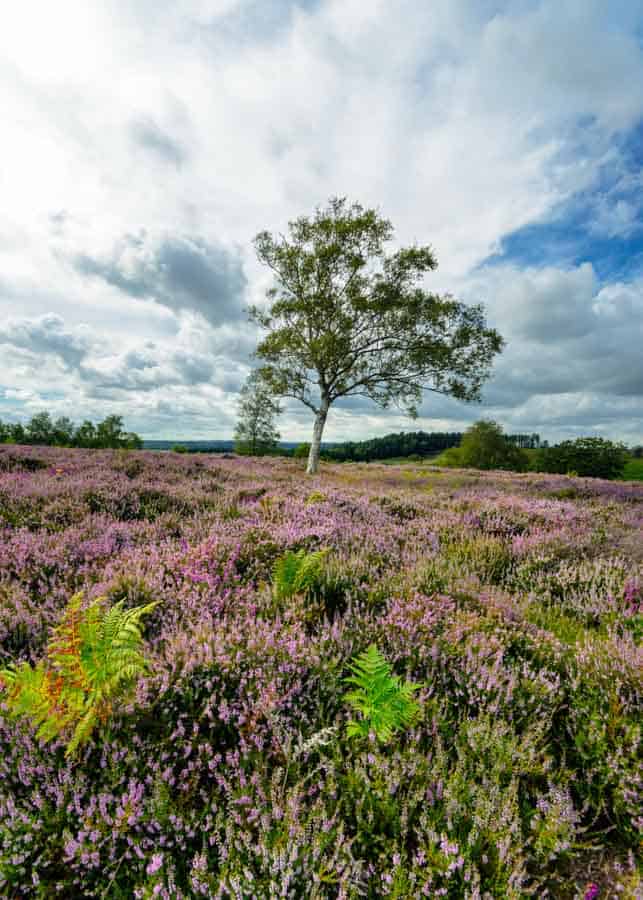 Visit Brockenhurst in the New Forest for a weekend of rambling. Walks are unlikely to run out, with 140 miles of trails to explore including a secret coast and miles and miles of ancient forest.
And if you do manage to get tired of the forest? Well, the village of Brockenhurst itself is quaint, historical, and a lovely place to spend a day.
As a complete contrast the New Forest is also home to the National Motor Museum at Beaulieu (pronounced 'Bewlee"), with a collection of over 280 vehicles spanning over 120 years.
How to get there: From Waterloo, Brockenhurst is 1 hour and 32 minutes on the train.
Where to stay: There are plenty of country house hotels around Brockenhurst, but our favourite is Careys Manor Hotel and Spa. Rooms start at £200 per night, but do check prices and availability.
South Downs
Perfect for: Enjoying nature.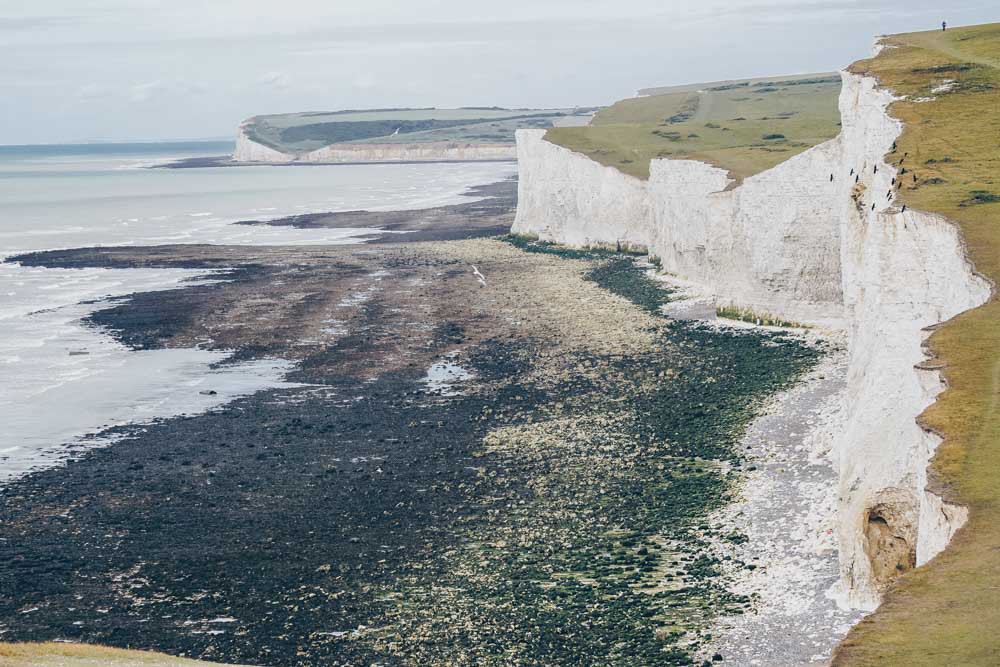 The South Downs National Park stretches from Winchester, England's first capital city, all the way to the cliffs of Eastbourne. Of course, even if you're a seasoned walker you're unlikely to cover it all in one weekend getaway from London, but that just means you can keep coming back.
Winchester is the easiest entrance point for the South Downs, but it's also a destination in itself. So, when you've got tired feet from exploring bronze age burial mounds and rolling hills, you can relocate to the town centre, take a look at the cathedral, and grab yourself a bite to eat.
How to get there: Trains from Waterloo and Victoria reach Winchester in just under 1 hour.
Where to stay: The Old Vine, a historic inn in Winchester, is a great base for a trip to the South Downs. You'll be able to reach the park easily, but still come home to a great pub dinner. Rooms start at £170, but do check rates and availability.
Cardiff
Perfect for: History, culture, or a romantic city break.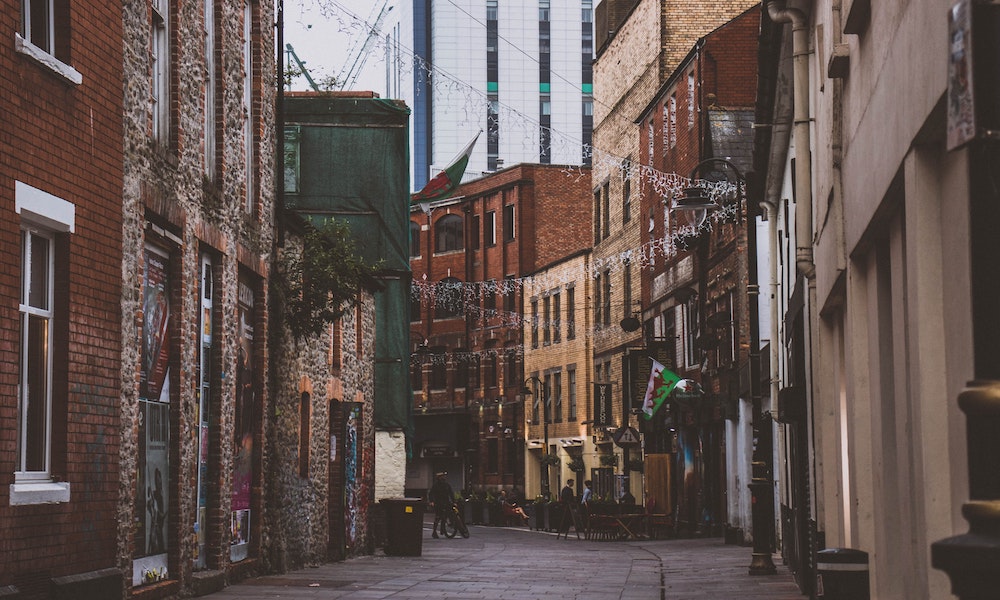 Cardiff Bay has been made pretty famous over the last couple of decades through its starring role in BBC vehicles like Doctor Who, but there's more to the city than the Bay's modernist monoliths and that statue of Captain Scott that looks a little melted.
As Wales' biggest city, Cardiff plays host to some great gigs, shows and exhibitions, and has an up and coming food scene. Central Market is a great place to browse, and if you're feeling historical you can add a trip to Cardiff Castle to the itinerary.
How to get there: The train to Cardiff takes just under 2 hours from Paddington Station.
Where to stay: Hotel Indigo Cardiff is a modern hotel with a terrace and fitness centre located right in the middle of the city. It's part of the IHG group, but retains a boutique feel. Rooms start at £107 per night, but rates vary so do check prices and availability.
Dartmoor
Perfect for: Long walks, enjoying the outdoors and getting back to nature.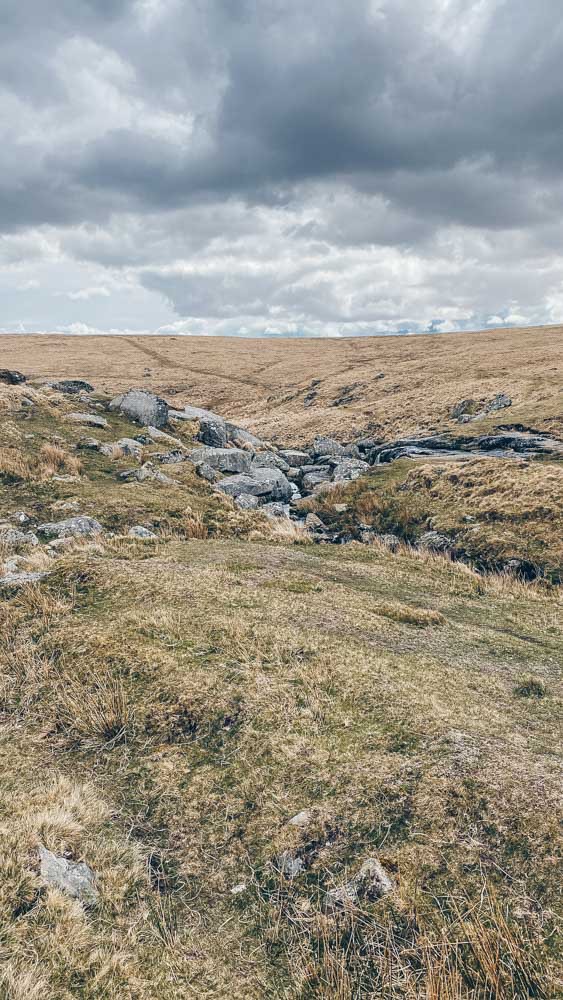 Dartmoor must be inspiring, because it's the setting for Hound of the Baskervilles and War Horse.
It's easy to see how the area's desolate beauty led to such dark and intense literature, but hopefully a weekend break to Dartmoor should turn out more relaxing than terrifying.
Dartmoor is a fantastic place for genuinely outdoorsy activities like fishing, cycling, horse riding and multi-day walks. It's also abutted by Devon's two main cities, Exeter and Plymouth, so you don't have to keep things entirely rural.
How to get there: With the train journey to Dartmoor clocking in at 5 hours and 50 minutes, this is one weekend getaway location you'll need to either plan to visit on a bank holiday weekend, or drive to. The drive is a more reasonable 4 hours.
Where to stay: If you want to be close to Dartmoor, Chagford is a fantastic option. Plus, it was voted the best place to live in the UK! Try the Mill End Hotel, which offers modern decor and classic farmhouse beams for £185 per night. Prices vary, so check rates and availability before booking.
Peak District
Perfect for: Exploring nature.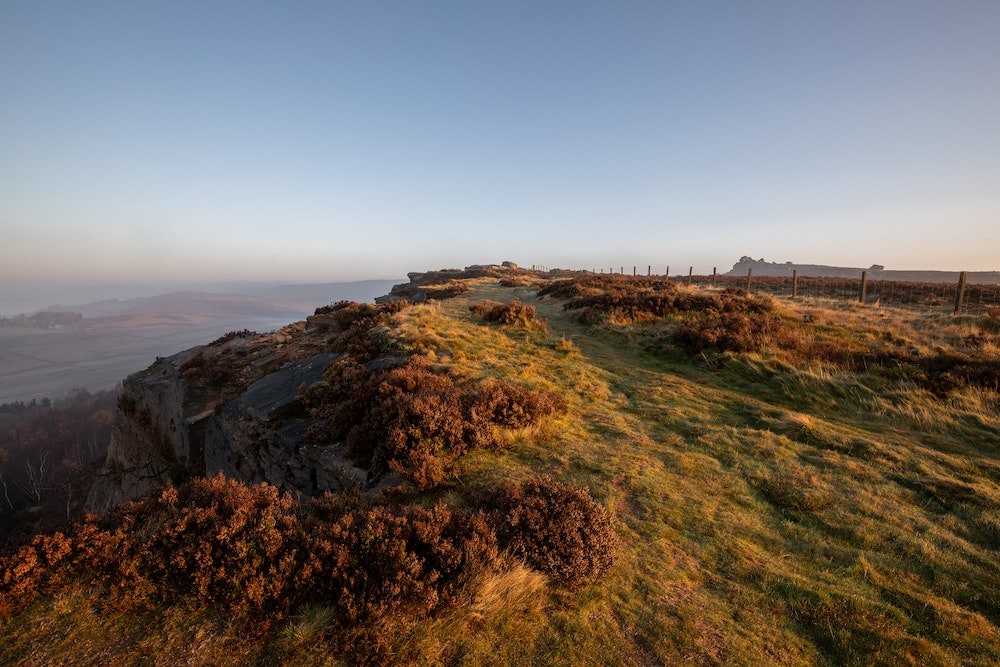 When people think about a walking holiday, the Peak District often comes to mind. Walks range from the challenging trails of the Dark Peak to the more gentle rambles of the White and Southwest Peaks.
Whatever part of the Peak District you choose to explore, views are dramatic and breathtaking. There's also a whole lot of history to get stuck into in the area, from castle ruins to old mill towns.
The Peaks are pretty easily accessible from Sheffield, which is an arty, charming town in its own right.
How to get there: From King's Cross, you can be in Sheffield in 2 hours and 14 minutes. From there, it's about another half hour on local buses to the Peak District national park.
Where to stay: Brocco on the Park in Sheffield is a boutique, 4-star hotel with all mod cons and just a little period elegance. It makes a great base for forays into the Peaks. Rooms start at £135 a night, but do check rates and availability for your planned visit.
Manchester
Perfect for: This is the ultimate weekend city break accessible from London.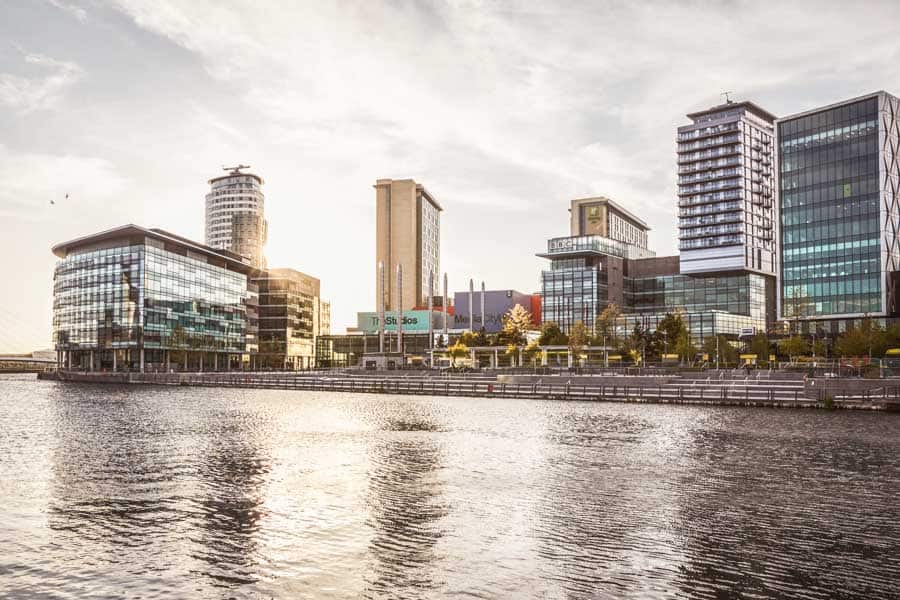 When you want to go on a weekend trip from London, but you still want to be in one of the UK's most exciting cities there's only one obvious contender. You're going to Manchester for the weekend!
Manchester is an exciting clash of old and new, with Victorian architecture up against state of the art modern buildings. The Northern Quarter is the place to be for food, booze and alternative shopping options, but in Manchester you can throw a stone and hit a great night out or a coffee shop you'll never forget.
How to get there: Trains from Euston to Manchester take 2 hours and 6 minutes.
Where to stay: The large, stylish, purpose-built Dakota Manchester offers high-spec accommodation in the heart of the action. Rooms start from £126, but check prices and availability before you make any booking decisions.
Canterbury
Perfect for: History and country walks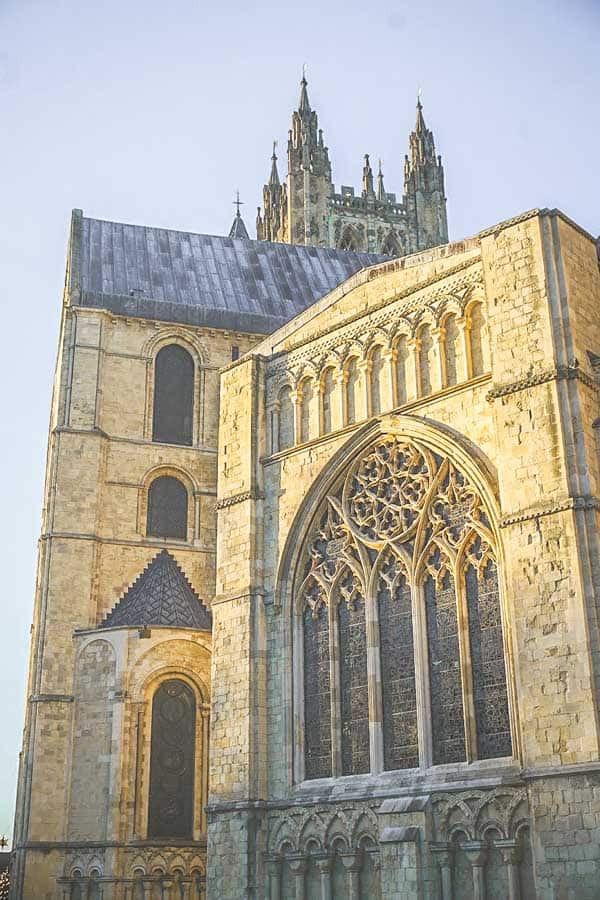 This historic city boasts beautiful streets, houses in the mediaeval style and some seriously good pubs. Star of the show though, has to be the Cathedral. Founded by Augustine in 597, the cathedral is the oldest, and probably most impressive of Britain's Christian structures.
Want to get out of the city? There are plenty of country walks that can be taken without needing to hop in a car or use public transport. Just follow the city's river and you'll find yourself stomping through the delightful Kentish countryside feeling a million miles from civilization.
How to get there: Trains from St. Pancras take just over an hour.
Where to stay: The Corner House is slap bang in the middle of the city only 400m from the cathedral. They have comfortable rooms starting from £120 per night and lay on a complimentary continental breakfast for all their guests. See availability here.
Whitstable
Perfect for: Good eating by the sea and quiet walks around the bay.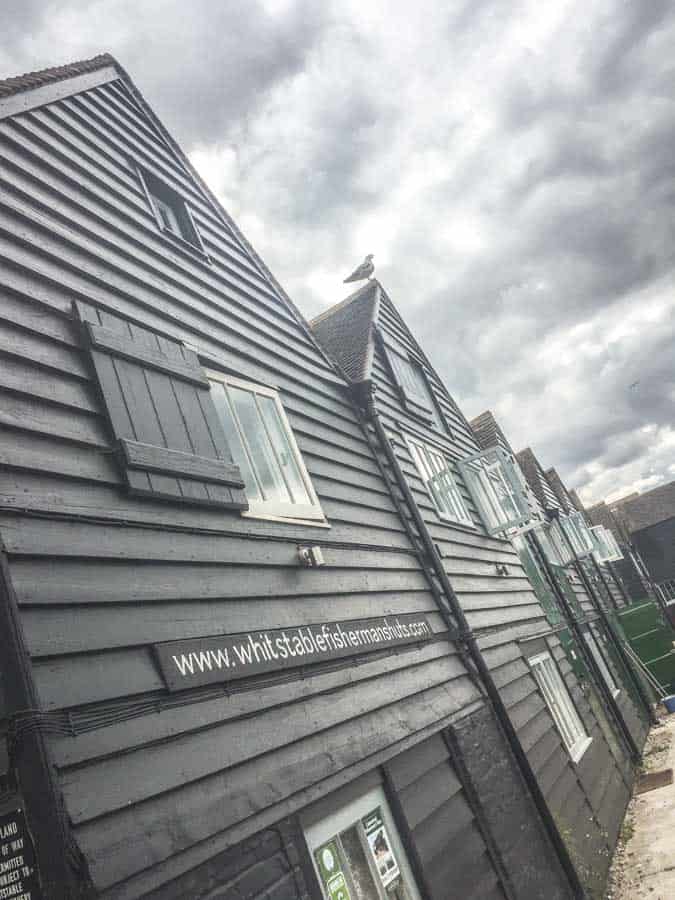 If you'd like a bit of seaside with your getaway, consider heading down to Whitstable. The town is known for its rows of multicoloured beach huts, some great local beer and a reputation for good oysters.
As such there are some great restaurants you should check out while you're in town, Whitstable Oyster Company and The Lobster Shack being two of them. When you're not busy eating your way through fantastic seafood restaurants head out of town for walks along the seaside and Herne Bay.
How to get there: Trains from St. Pancras take just over an hour.
Where to stay: The Marine offers classic grandeur on the seafront at a very reasonable price. It also offers some great sea views from both the rooms and the restaurant and complimentary breakfast for all guests. Check rates here.
Weekend Trips from London: Map