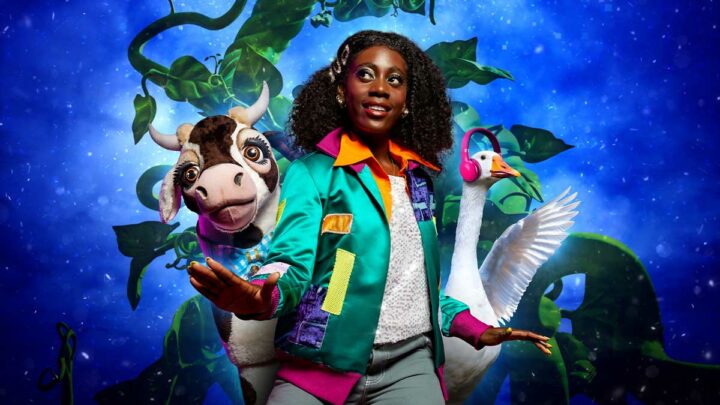 It's that time of year again… oh no it isn't! Yes, it really is. The London pantomime season is upon us.
Whether you love or loathe them, the kids are sure to find great delight in a good old-fashioned panto (and we won't tell if you do let out a laugh or three). Not to mention all the alternative adult pantos in London that are shaking things up.
This year for Christmas, pantomimes in London are back with a bang. There's no shortage of festive fun to be had – choose from everything from Disney events to the depraved.
To help you on your merry way, here are some of the best pantos London has to offer.
Christmas Pantos in London 2022
Goldilocks and the Three Bears
Richmond Theatre
3rd – 31st of December
Your kids will certainly get a kick out of Richmond Theatre's contribution to the Panto Season. The show was super popular a few years back and so they've decided to include it on the festive roster once more.
Children's TV star from our childhood, Matt Baker (now on Countryfile), is taking the lead role in a panto that reinvents the story to take place around a circus under threat from an evil owner.
Goldilocks will have to enlist the help of her friends to save the big top. Expect circus tricks, glitzy special effects and no end of boos and hisses.
Peter Pan's Labyrinth
The Vaults, Waterloo
Until the 7th of January 2023
Following a particularly nasty internet scam, Peter Pan has left Neverland and is now a washed up grown up. He smokes. He drinks too much. He's got awful acid reflux.
And so, this Christmas he sets off on a journey to cure that heartburn and return to his former glory the only way he knows how, by tracking down David Bowie.
The late musician lives – as we all know – in the centre of a labyrinth. Cue a festive mash-up panto of alt-comedy and a soundtrack of cult hits.
Definitely not for the kids.
Mother Goose
The Duke of York's Theatre
15th of December 2022 – 29th of January 2023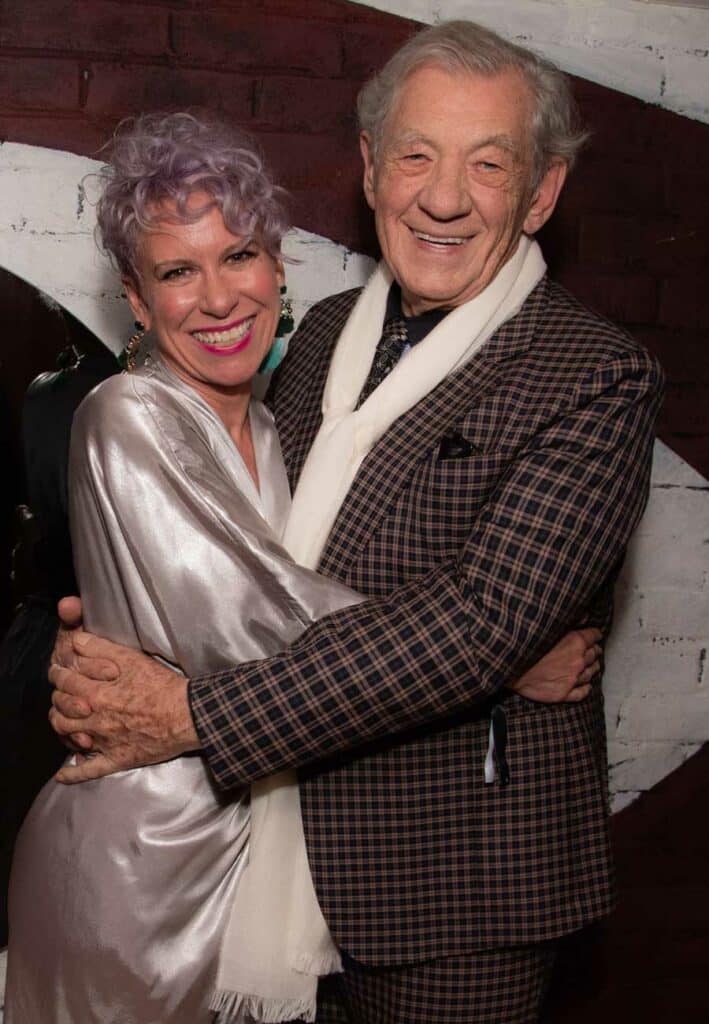 John Bishop and national treasure, Ian McKellen, star in the seasonal panto that seems to be getting more than its fair share of attention.
Mother Goose (McKellen) runs an animal sanctuary with her hubby (Bishop), and together they live a wholesome life in an abandoned Debenhams (yep, you read that right).
Things are turned on their heads with the arrival of a magical goose who will test the morals of the happy couple.
Expect tap dancing puppets, fairytale tunes and a whole lot of mayhem.
Sinderfella
Prince of Wales Theatre
9th – 22nd of December
Fair warning: You'll not want to bring the kids to this one. The Filthy pantomime crew are back off the heat of last-years roaring success, Snow White and the Seven Poofs.
This year's show is a take on the fairytale classic of similar name and features a host of outrageous laugh-a-minute writing, over-the-top costume design and heap of hits from Madonna, Britney, ABBA and more.
Expect plenty of audience participation and smut by the bucketload.
The Further Adventures of Peter Pan – The Return of Captain Hook
Fairfield Halls
10th – 31st of December
Because we didn't want the children feeling left out when you go off to see Peter Pan's Labyrinth and they can't come, it's only right to include this number that picks up after the traditional Pan tale ends.
After defeating the Hook, our hero is living his best life in Neverland, until he hears through the grapevine that something ain't right. Captain Hook's making a return (we're guessing he's behind you).
This show features a few stars, including Eastenders bad boy Rick Champ and CBBC's Mark Rhodes. They'll be getting up to all the good stuff in an adventure that promises lots of swashbuckling and some of Hooks favourite animals, crocodiles.
Jack and the Beanstalk
The London Palladium
10th of December 2022 – 15th of January 2023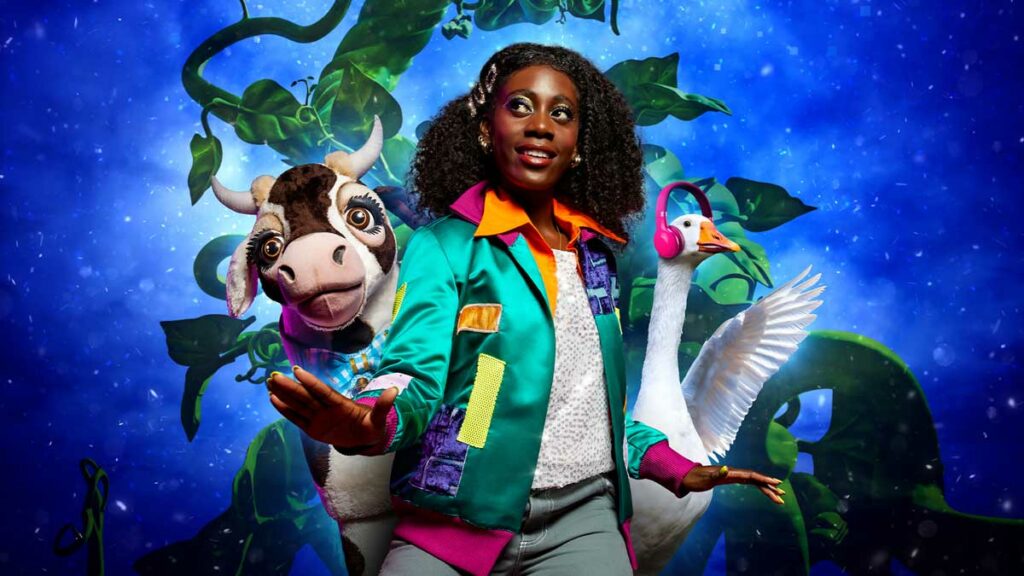 Panto classic, Jack and the Beanstalk, gets a staging this Christmas at the home of the genre, the London Palladium.
They're never ones to do their pantos by half measure and this year is no different. None other than Dawn French, Julian Clary and Alexandra Burke are on the stage.
The obvious question here is how do they pull off growing a giant beanstalk in a theatre? And the same goes for a giant. Director Michael Harrison is claiming they've got an original and spectacular way around it.
No word on what that is yet. Only one way to find out. Oh yes there is!
Cracked
Royal Vauxhall Tavern
25th of November 2022 – 6th of January 2023
Famed for their annual pantos, South London gay pub the Royal Vauxhall Tavern are putting on another staging in their series of much-loved adult pantomimes.
This year's iteration, Cracked, is being billed as 'Snow White, with an extra bite'. If 2021's run of smutty Sleeping Beauty performances is anything to go on, expect plenty of lewd jokes, a helping of audience participation and some wildly outrageous outfits.
It might also make this the best alternative panto London has to offer.
Dick Whittington
Morden Hall
Saturday the 3rd and Sunday the 4th of December
When it comes to pantomime, London's got them all. But the festive season wouldn't be complete without a staging of Dick Whittington.
Enter Morden Hall, this year they're putting on a one-weekend (and one weekend only!) panto of the classic rags to riches tale.
The backdrop of National Trust property Morden Hall is a suitably stately setting for the performance, and one that will make the most magical type of theatre all the more magical.
Make sure you book your tickets ASAP. This one's selling out fast.
Cinderella
Theatre Royal, Stratford East
19th of November – 7th of January 2023
Every year, the Theatre Royal in Stratford rips up the rule book on a classic panto story and rebuilds it in a brand new world.
This year they are taking the hatchet to Cinderella, telling the story of the down-trodden hero in the realm of Ancient Egypt with Cleopatra, a bunch of sphynx cats and a barrel of laughs in tow.
Mark Anthony and Julius Caesar's romance with the queen is essentially a tale of tragedy, so we're pretty interested to see how they turn that into a happy-go-lucky family panto.
Potted Panto
Apollo Theatre
17th of December 2022 – 8th of January 2023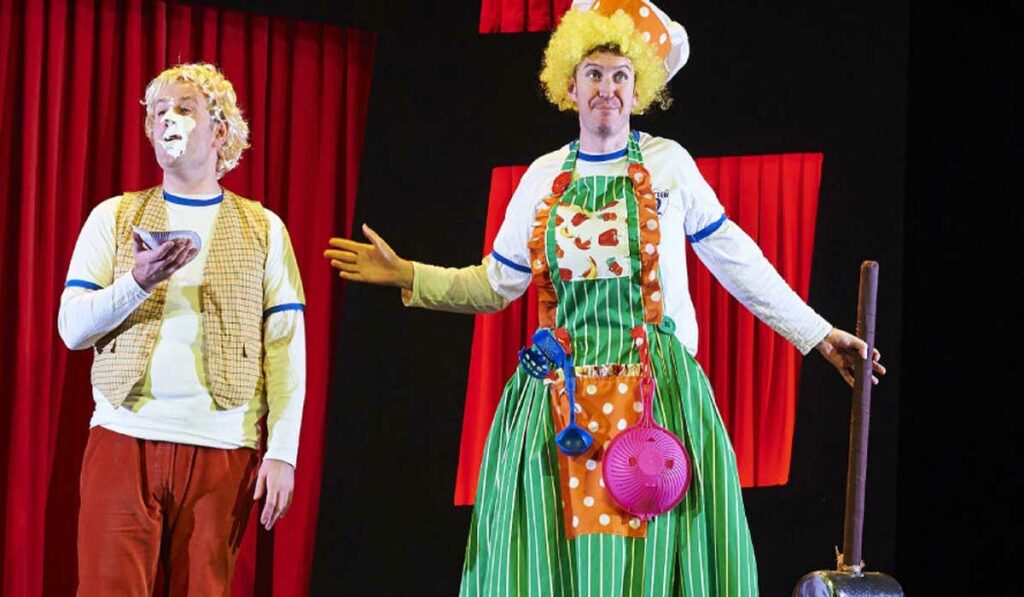 The Oliver-award-nominated panto gets a return for the 2022-23 festive period, and not without a backing of popular demand.
Forget the whole old-classic-new-story thing that is the hallmark of the panto genre. Potted Panto just chooses to do them all in a short space of time – that's seven classic pantomimes in 70 minutes.
If you haven't seen it already this truly is a laugh a minute affair of action packed performances, and possibly some of the best christmas theatre London has to offer.
Grab a ticket for Potted Panto here
Aladdin
1st of December 2022 – 8th of January 2023
Kenneth More Theatre
If you want to get your hands on London pantomime tickets, it doesn't get more iconic than Aladdin. When the street urchin falls for a wealthy girl, his wishes come to life when he stumbles across a magical lamp.
A Christmas panto favourite, the kids will love it – particularly because there are plenty of 'he's behind you' moments.
The Wizard of Oz
Hoxton Hall
13th – 24th of December
What could fit a panto stage better than the ultimate tale of adventure, growth and the strength of the good in the face of evil? The Wizard of Oz is coming to Hoxton hall for the festive theatre season.
As well as all the usual laughs and audience yells the story provides a shot for some good old moral musings.
Hoxton Hall are doing their bit in the cost-of-living crisis by keeping their ticket prices at the same as last year's. What wonderful people.
Practical Tips for Booking Christmas Pantomimes in London
Make the most of London theatre panto season with these top tips for bookings.
Before booking pantomime London tickets, check out the seating plan to make sure you get the best seats.
If you're after a bargain and not particular about what Christmas panto you see, visit London Theatre Direct for a host of daily offers on its app.
Sign-up for news alerts. This is one of the best ways to get promotions and offers for some of the best pantos London has.
Christmas Pantos in London: Map
More Events to Watch Out For: Read Next