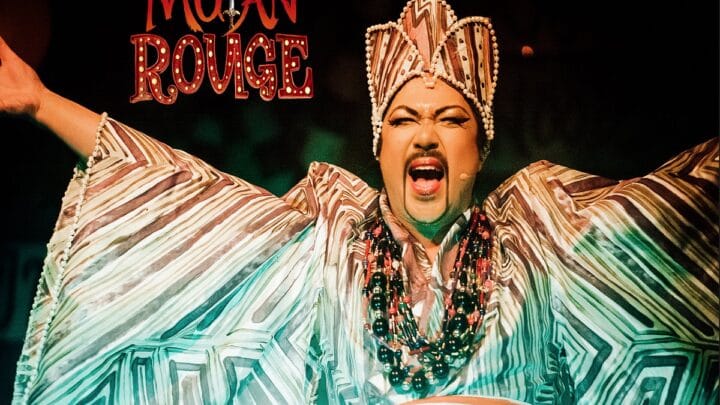 It's that time of year again… oh no it isn't! Yes, it really is. The London pantomime season is upon us.
Whether you love or loathe them, the kids are sure to find great delight in a good old-fashioned panto (and we won't tell if you do let out a laugh or three). Not to mention all the alternative adult pantos in London that are shaking things up.
This year for Christmas, pantomimes in London are back with a bang. There's no shortage of festive fun to be had – choose from everything from Disney events to Dickensian favourites. To help you on your merry way, here are some of the best pantos London has to offer.
Christmas Pantos in London 2021
Mulan Rouge
The Vaults, Waterloo
What do you get when you cross Disney and Baz Lurhmann?
A whole load of fun if you believe the folks behind the brand new Mulan Rouge. A glorious fusion of Disney's Mulan and Lurhmann's Moulin Rouge, it's packed with drag-tastic comedy, burlesque and comes with a delectable four-course meal as part of the experience.
We won't spoil the story here, but it's eyebrow-raising enough that it's definitely in London's adult panto territory. Glitz, glamour and feasting? A big thumbs up from us.
15th October to 23rd January. Tickets from £10 (excluding the meal).
Jack and the Beanstalk
Hackney Empire
We all know how this Christmas panto goes! When young Jack sells the family cow for some mysterious beans and discards them out the window, a giant beanstalk appears out of nowhere.
Perfect for younger viewers, this wholesome family favourite is brought to you by Olivier Award-winning talent Clive Rowe.
Showing from 20th November, tickets from £10.
Disney On Ice Presents Find Your Hero
The O2 Arena, Greenwich
There's nothing quite like panto on ice London to deliver the festive magic. This epic performance showcases everyone's favourite Disney characters, making it an all-around winner. From Moana to Elsa and Mickey Mouse to Goofy, there's so much fun to be had, as well as jaw-dropping tricks to keep everyone entertained.
From 22nd December, tickets from £28.30
Pantoland
The London Palladium
What better way to ring in the festive season than with a Christmas panto in London? Bringing all the best bits of Christmas pantos under one roof, this fun-filled frolic is complete with two of the greatest entertainers: Donny Osmond and Julian Clary. With bright, sparkling costumes, plenty of belly laughs, and lots of crowd involvement, you could say it's as camp as… well, Christmas!
It opens 4th December, tickets from £25.
Andrew Lloyd Webber's Cinderella
Gillian Lynne Theatre
Bringing the magic of theatre to the joy of panto, Andrew Lloyd Webber has created one of the most anticipated London theatre panto performances of the season in Cinderella. Retelling this classic fairy-tale, there are stellar performances from Carrie Hope and Oscar-winner Emerald Fennell for you to enjoy.
Showing now, tickets from £25
A Christmas Carol, A Ghost Story
Alexandra Palace
When it comes to a good old fashioned Christmas panto, nothing beats the classics. Mark Gatiss leads the impressive cast in this time-loved Charles Dickens story. Only, it gets an eerie makeover, giving you all the fearsome feels.
This entertaining London panto is set in the spectacular spacious surroundings of Alexandra Palace.
It opens 26th November, tickets from £15.
Aladdin
Hammersmith Empire
If you want to get your hands on pantomime London tickets, it doesn't get more iconic than Aladdin. When the street urchin falls for a wealthy girl, his wishes come to life when he stumbles across a magical lamp.
A Christmas favourite, the kids will love it – particularly because there are plenty of 'he's behind you' moments.
Open from 19th November, tickets from £18
Dick Whittington
New Wimbledon
Synonymous with Christmas panto, Shane Ritchie takes the lead role in this rags to riches classic. He's joined by fellow comic Peter Piper and actor Hiba Elchikhe and promises to get you right in the Christmas spirit!
From 4th December, tickets from £13.
Red Riding Hood
Theatre Royal, Stratford
Settle in for your favourite childhood story with an adult panto London twist. With a beautiful score to match the storyline and epic costumes, it's a veritable feast of leg-slapping laughter and joyful songs, making it a fun evening out.
Showing from 27th November, tickets from £10.
Beauty and the Beast
Fairfield Halls, Croydon
After a multi-million pound makeover, Croydon's Fairfield Halls has burst back onto South London's cultural scene with an exciting lineup of events. Case in point? Their 2021 Christmas Pantomime – Beauty and the Beast.
The show stars Dick & Dom and Derek Griffiths – the former known for their many hit TV shows including Dick and Dom in da Bungalow – the latter a mainstay on British TV since the 70s.
The family-friendly London panto promises laughs for everyone – expect a buzzing script, lots of song and dance and perhaps even the tiniest bit of magic.
10th December to 2nd January. Tickets from £15. Book here.
Practical Tips for Booking Christmas Pantomimes in London
Make the most of London theatre panto season with these top tips for bookings.
Before booking pantomime London tickets, check out the seating plan to make sure you get the best seats.
If you're after a bargain and not particular about what Christmas panto you see, visit London Theatre Direct for a host of daily offers on its app.
Sign-up for news alerts. This is one of the best ways to get promotions and offers for some of the best pantos London has.
Christmas Pantos in London: Map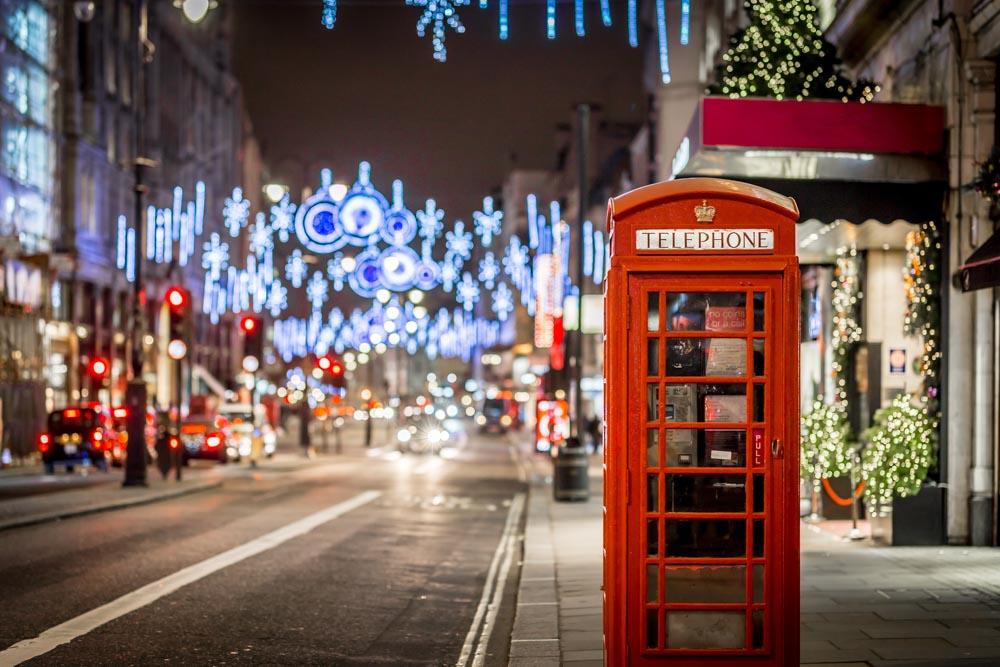 Christmas in London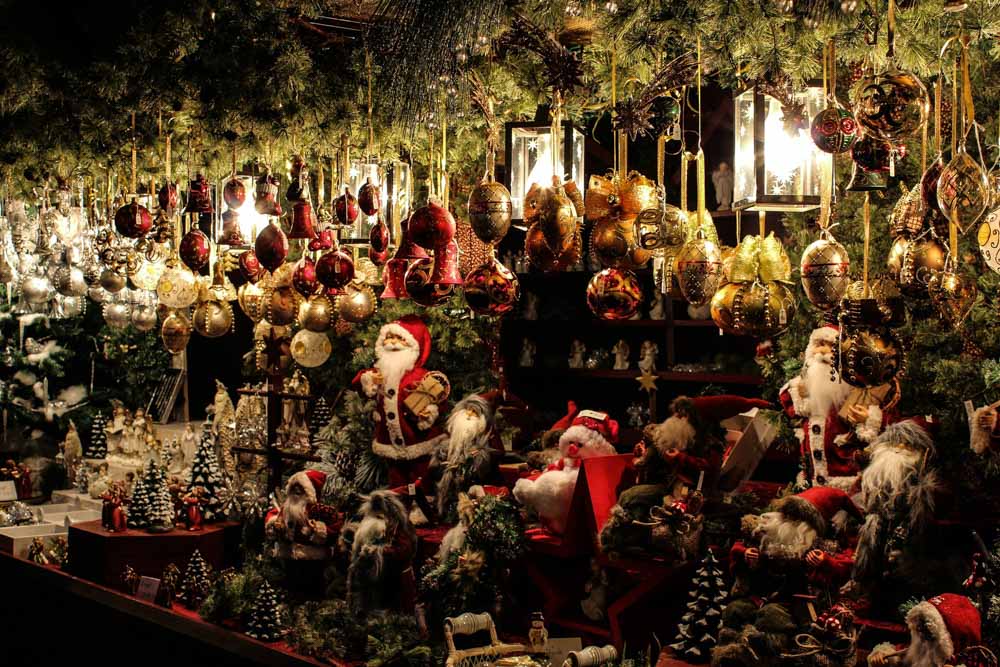 Christmas Markets in London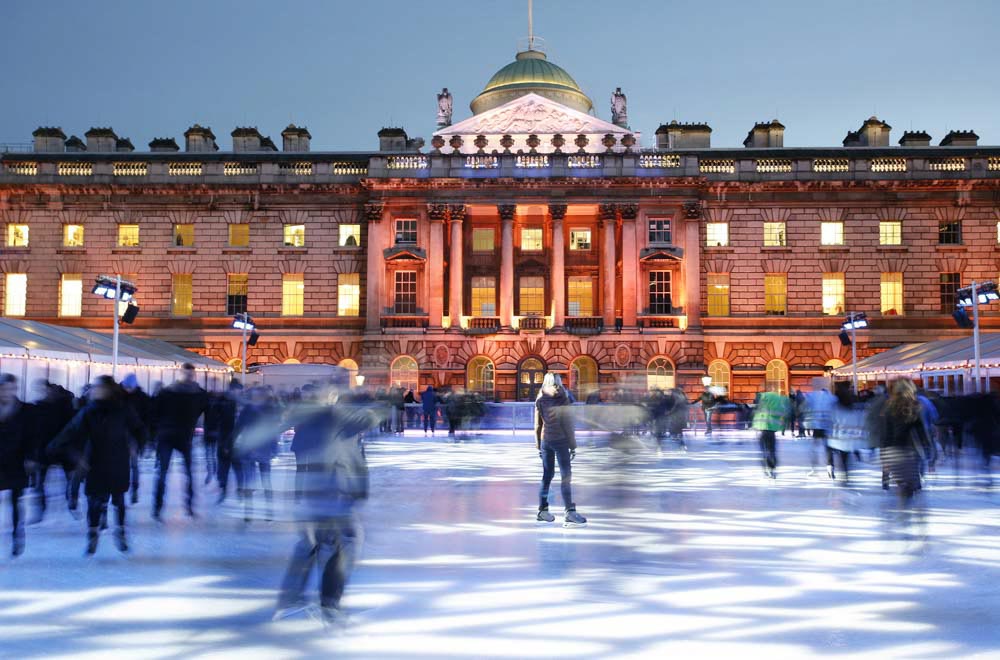 London Ice Rinks