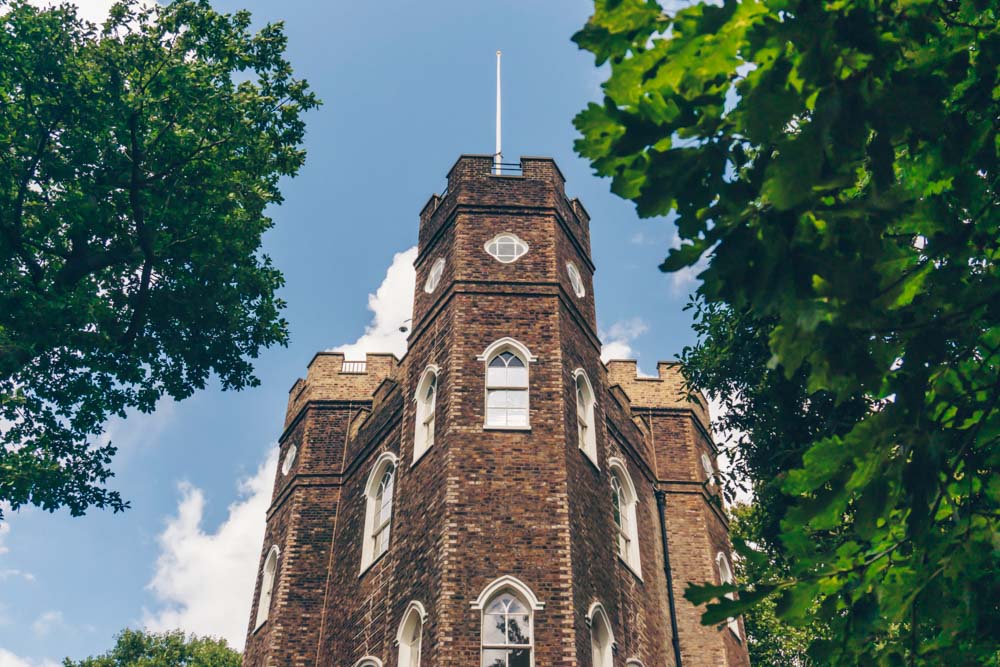 Chug your way to the top of Shooters Hill to visit the brilliantly eccentric Severndroog Castle. As you make your way along the quiet path, there's little to pre-empt the appearance of London's strangest fortress.
Just a few small signs let you know you're on the right track. Suddenly, there it is – triangular-shaped and turretted, poking out above the canopy of the surrounding Oxlea Woods.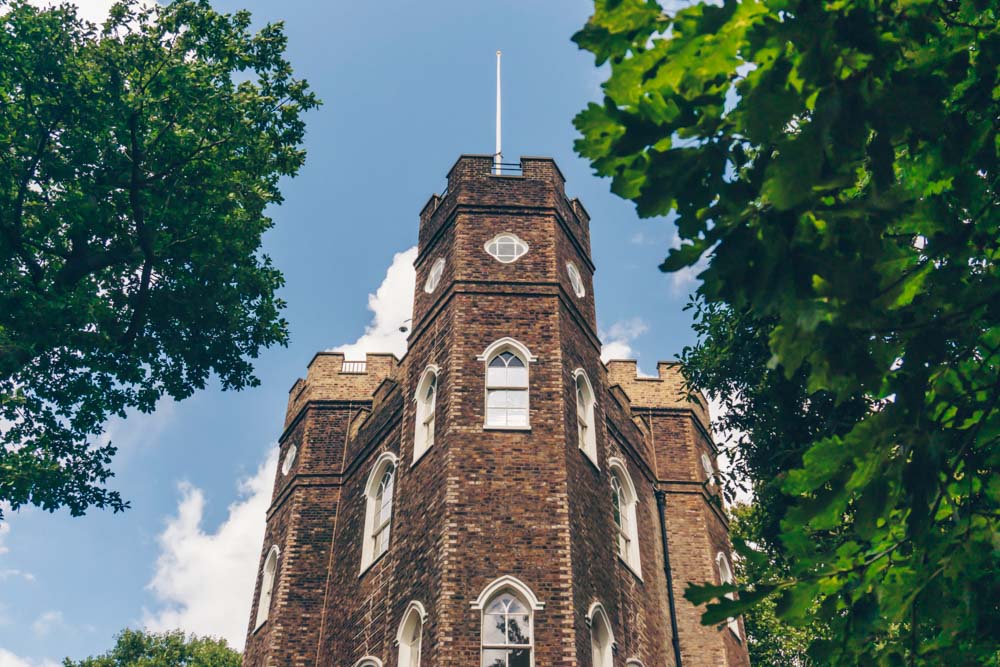 Severndroog may be a castle by name, but it's actually a folly by nature – one of those weird mock castles that actually served no real purpose.
PS: Looking for more inspiration and ideas? Check out the Unusual London Book.
History of Severndroog Castle
What's the story there then?
The castle was built as a memorial to naval commander Sir William James by his wife Lady James of Eltham in the 18th century.
Sir William James had been an important future in the navy, before moving to the East India Company and rising through the ranks to the position of Commodore of the Marine Forces – his most famous exploit the battle of Survanadurg (bastardised to Severndroog in our fair tongue) in India when he battled a fleet who'd been attacking the company's trade lines.
Of course, in the 18th century, those attackers were labelled as pirates but the locals and history would suggest they were actually the Navy of the Maratha Empire.
Complicated legacy aside, Sir William retired to London and died (incidentally, at his daughter's wedding – how awkward) a rich man. His wife, unsure of how to memorialise her late husband, naturally struck on the idea of building a mock fortress to house his belongings and so Severndroog came into being.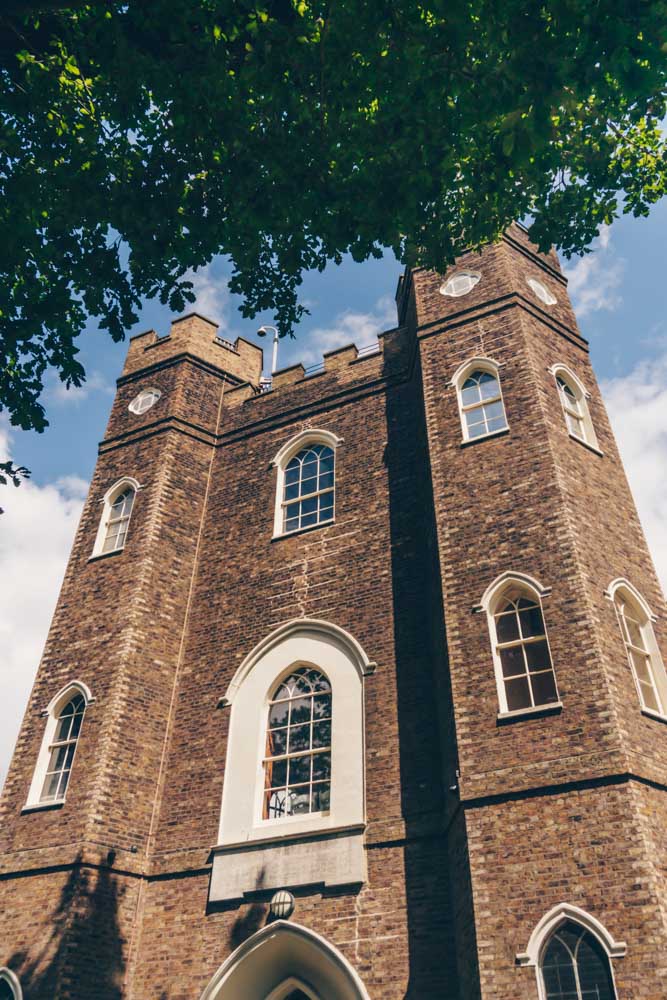 Designed by Richard Jupp, the Gothic triangular tower is cornered by three hexagonal towers. It's lived a long and eventful life since its completion in 1784 – used for trigonometric surveys, Severndroog passed through a number of owners' hands before it was purchased by the London County Council in 1922.
The folly also served as a lookout for bombers during both World Wars and as a public attraction before being shut by the council between 1988 and 2014 when it reopened to visitors once again.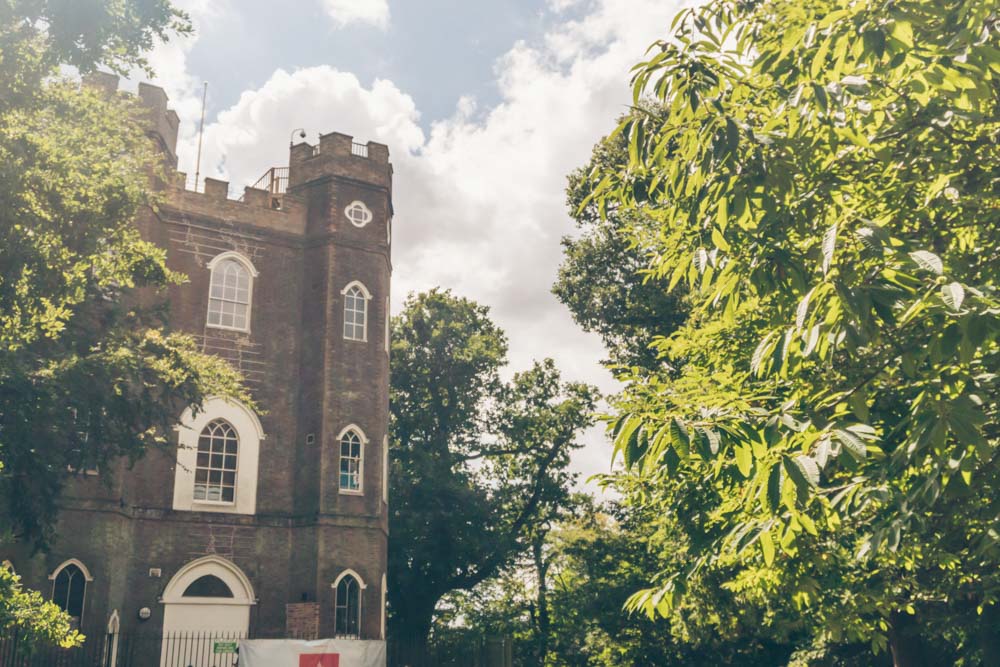 Visiting Today
Go and take a peek inside, swinging by the cafe (a local favourite) on the way up, but it's the top level that you'll want to make a beeline for.
Unsurprisingly, given its location on one of the highest points in London, the views from the top are also rather incredible.
Severndroog Castle is also one of the stops on the beautiful Green Chain Walk.
Severndroog Castle – Practical Information and Map
Severndroog Castle
Severndroog Castle Castle Wood, Shooters Hill, London SE18 3RT