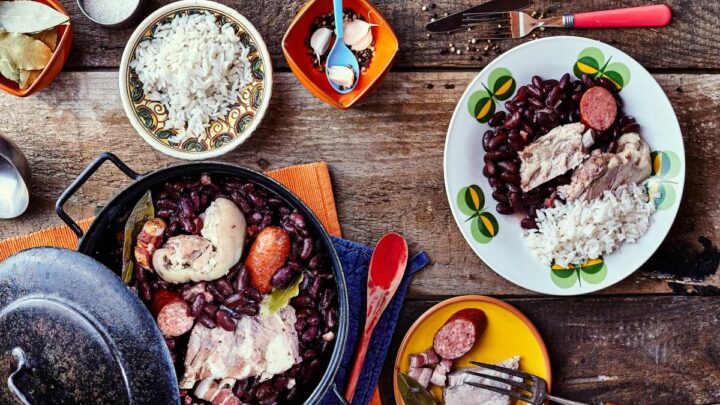 Looking to take your tastebuds on a grand tour of Brazil? We've chosen our pick of the best Brazilian restaurants in London – and you do not want to miss out.
To those of you who haven't yet discovered the beauty and indulgence of Brazilian cuisine, welcome.
Think of it as a kind of tapas on steroids – where tiddly portions served in terracotta bowls are replaced with huge hunks of meat cut right in front of your face. DROOL.
It's indulgent, flavourful, and unlike any other cuisine in the world. And it seems like London is catching on – a huge number of Brazilian restaurants have opened in the capital in recent years.
Let's take a look at the very best.
Best Brazilian Restaurants in London
Tupi
Castle Square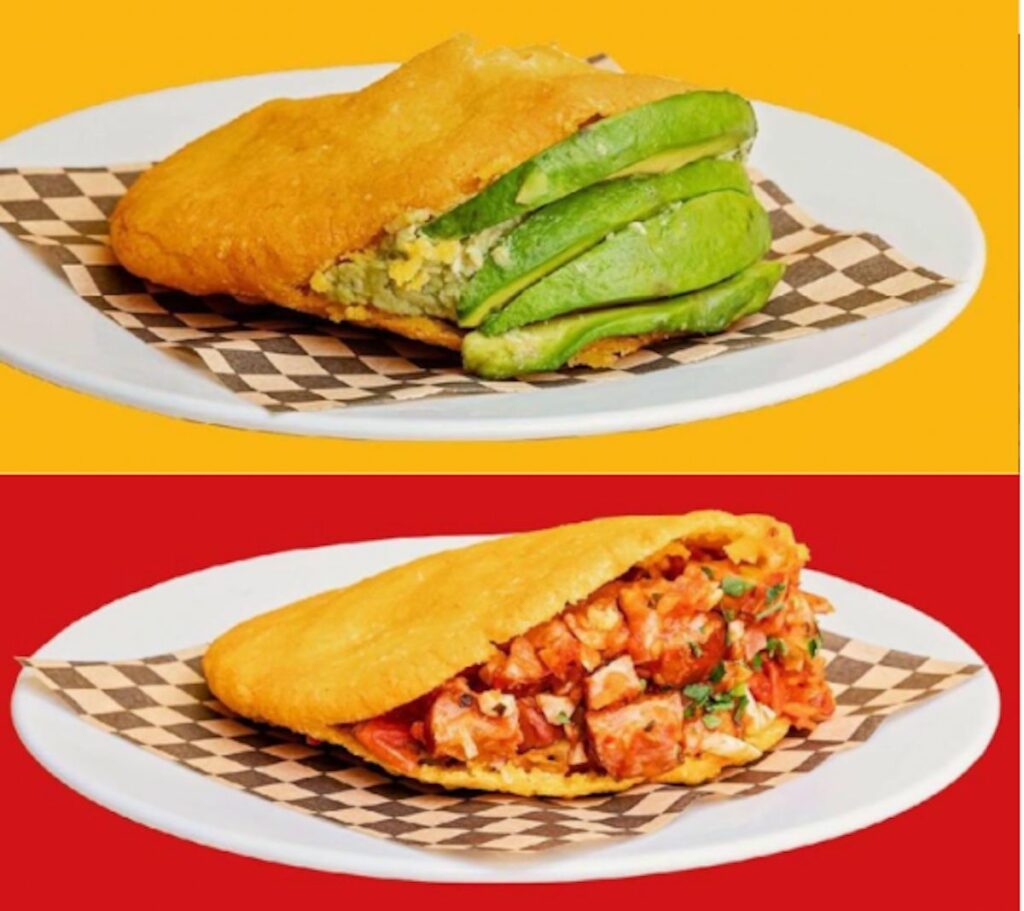 Tupi is the perfect example of why you need to check out Brazilian cuisine in London. You'll find a selection of fresh menu items that cater to every taste, including vegan, gluten, and dairy-free options, whilst remaining as an authentic Brazilian meat restaurant in London.
Slow-cooked short ribs, truffle gnocchi, and classic Brazilian Feijoada (a delicious black bean stew made with pork and chorizo, served with rice) are a few must-try dishes.
Tupi is a must for their bottomless brunch every Saturday and Sunday, with classic favourites like steak and eggs and mouth watering pancakes firm favourites on the menu.
Sushisamba
Bishopsgate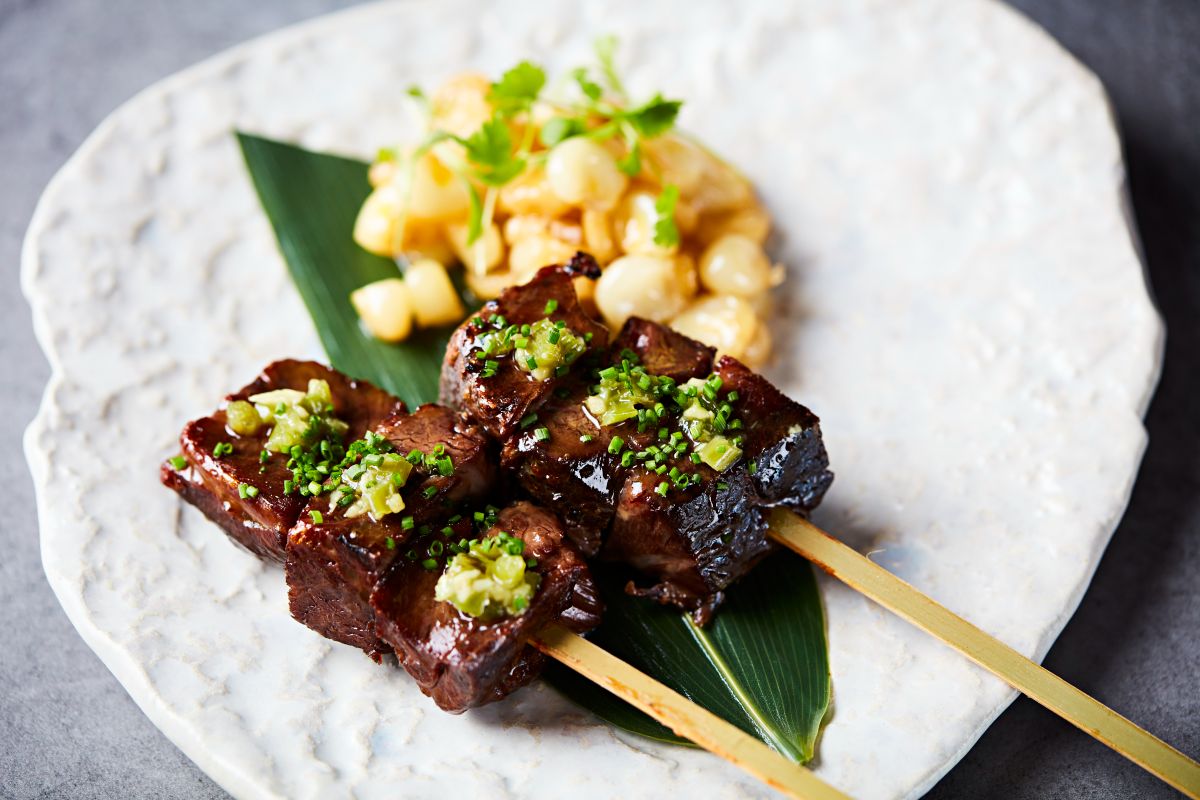 Don't be fooled by the name. At Sushisamba, you'll find more than just sushi, as the Brazilian menu items take centre stage. Along with incredible views of the city, you'll be amazed by the sights, smells, and tastes of Susisamba.
Here you'll find the perfect fusion between Japanese and Brazilian, with their dishes such as Churrasco Rio Grande and Farofa (with their own special dipping sauce) being quite extraordinary.
Situated on the 38th and 39th floors of the Heron Tower, Sushisamba is easily one of the most beautiful restaurants in London.
Cabana
Multiple Locations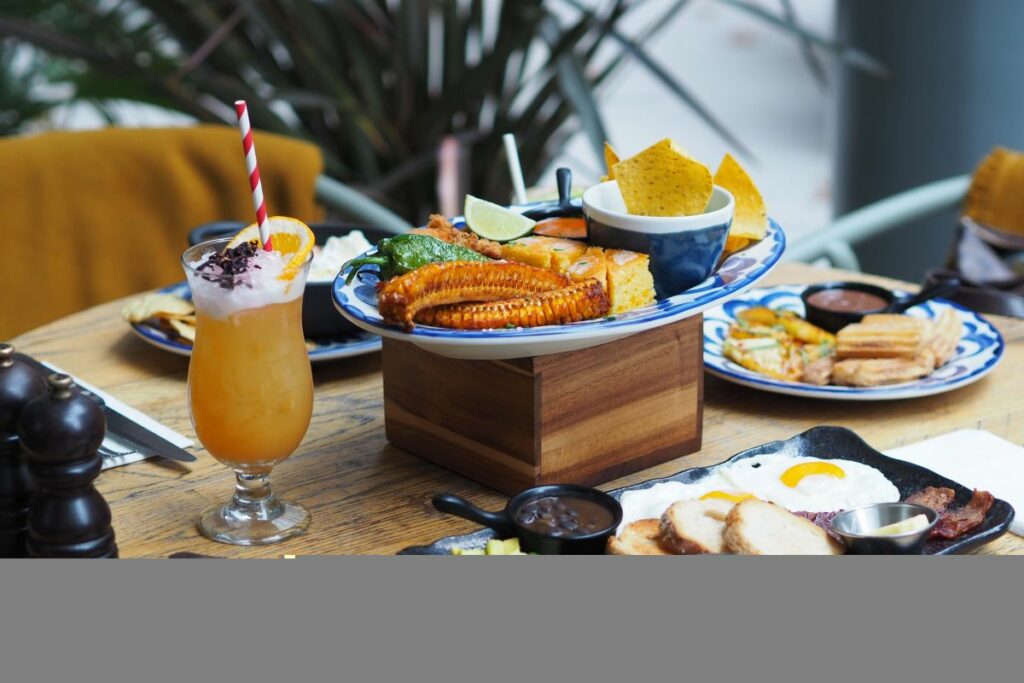 Ask any Brazilian in London and they'll tell you that Cabana in London is synonymous with high-quality Brazilian cuisine – more specifically, Rio street food.
With a few branches of this great restaurant all over the city, the menu includes perfectly skewered steak, chicken, pork, seafood, and vegetables. All authentically spiced and prepared.
Each Cabana restaurant welcomes hungry visitors with beach-inspired interiors and Brazilian drinks that will transport you straight to the tropical beaches of Rio.
Galpao
Kensal Green
If you're looking for a restaurant dripping with Brazilian charm and great Brazilian food in London, Galpao in the neighbourhood of Little Brazil (Kensal Green) is for you. Galpao showcases pure Brazilian street food and excellent bite-sized tapas.
With a massive menu filled with items such as meat-filled dumplings, fishcakes, and fries, you will leave satisfied and smiling. Just remember to save room for the sweet treats in their dessert menu.
Barraco
Kilburn
Meant to duplicate a Brazilian boteco – or bar – Barraco is practically the Brazilian equivalent of a traditional English pub. Which means hearty dishes are very much on the menu, as is celebrating with friends.
Featuring succulent steaks, mouth-watering chicken hearts, and sauteed sausages, the menu is a sure-fire winner.
Head to Barraco for a chilled out vibe, hefty dishes, and live music to accompany your meal. It might just be the best Brazilian restaurant London has to offer.
Made in Brasil
Welcoming foodies with decor inspired by all things Brazil, the dedication to giving its visitors a unique experience is evident. Made in Brasil is one of our top Brazilian restaurants in London due to its classic dishes such as Picanha na Chapa (juicy beef) and a wide range of fantastic tapas.
Keeping in tradition with its location, Made in Brasil is decorated with a cool street art flair and boasts amazing Brazilian cocktails such as the caipirinha. We'll take three.
Fogo de Chao
You'll be hard-pressed to find a spot that's a meat-lovers paradise quite like Fogo de Chao. The restaurant offers more than twenty different varieties of meat.
Not only that, but the buffet at Fogo de Chao is renowned for its tastes and treats all across the world. And we would argue that it's the best Brazilian steakhouse London boasts.
Sticking to authentic Brazilian dishes, treat yourself to its delicious Feijoada or Tropeiro bean options. Also, remember, save your appetite for the main course as the open buffet can be tempting.
Meat-wise, opt for the bacon-wrapped-steak and the Fraldinha cut of meat first up – the Fraldinha in particular is marbled just like wagyu, giving the meat a deliciously tender, melt-in-the-mouth texture.
Tia Maria
Vauxhall
Tia Maria has a special place in the hearts of many London foodies, and for good reason too. The eclectic eatery is famous for its traditional Brazilian tapiocas, filled with everything from cheese, beef, and coconut.
Veggies should be able to spot a dish here, too – a real rarity in the Brazilian restaurant scene in London. Though, anything non-meaty is substituted with cheese, so vegans will seriously struggle.
Take it from us and order the chicken croquettes and the deep fried ravioli – wash down with a beer or two and your tummy will thank you.
Frigideira
Kilburn
Frigideira is a one-of-a-kind restaurant, and we guarantee you'll leave with a huge grin plastered on your face. Serving up some of the best Brazilian BBQ dishes inside a cosy and warm environment, the meals at Frigideira will keep you coming back.
Our top picks include the juicy rump steak, served with rice, beans, and onions, as well as the hearty chicken stroganoff. We'll warn you – vegetarians will really struggle to dine here (Brazilian restaurants in general tend to be meat-heavy).
Omnino
Leadenhall
Nothing goes quite as well with Brazilian cuisine as an alcoholic beverage. That's why Omnino pairs its food offerings with great wines and cocktails.
The knowledgeable servers, who potter around the Brazilian steakhouse with meat skewers fresh from the grill, are on hand to help you pick out the ideal complimentary drink. Even better than their skewers, the accompanying tapas dishes (rotating weekly) at Omnino are out of this world.
Serving meat straight to your plate, Omnino will make sure your plate, glass, and stomach are never empty. It's one of the top spots for Brazilian food in London.
Practical Tips for Visiting London's Brazilian Restaurants
Churrascaria is a very common style of restaurant in Brazil – waiters will come round with huge hunks of meat and cut bits off for you.
Brazilians love food, and their restaurants take pride in showing love through food. Moderation is key, as you could get lost in the starter menu or the massive Brazilian buffets in London and lose out on some fantastic main courses.
Brazilian Restaurant London: Map
London's Best Brazilian Restaurants: Discover More London Foodie Guides