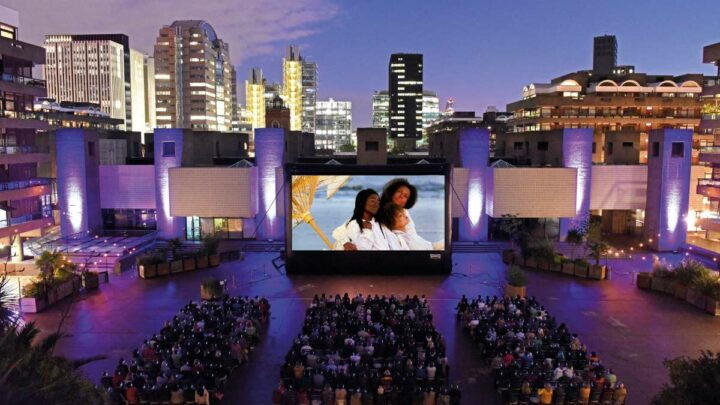 The Barbican's open-air cinema returns for dreamy nights under the stars this summer. Here's what you need to know.
Summer is tantalisingly close, which means the return of the Barbican's Outdoor Cinema Screenings in August.
Ready for a week-long open-air cinema? The Barbican is hosting its spectacular open-air cinema again after last year's success and you won't want to miss it (yes, there'll also be food to purchase onsite because who watches films without sweet treats?).
This year's screening takes inspiration from the Barbican's Exhibitions Our Time On Earth and all screenings will make a connection to global creativity and our beautiful planet.
So get comfy, grab some popcorn, sit back and relax and wander into a different world – you'll forget you're in London in no time.
Barbican Open Air Cinema Screenings
Pink Floyd Live at Pompeii
(U)
Tuesday 23, 8.30pm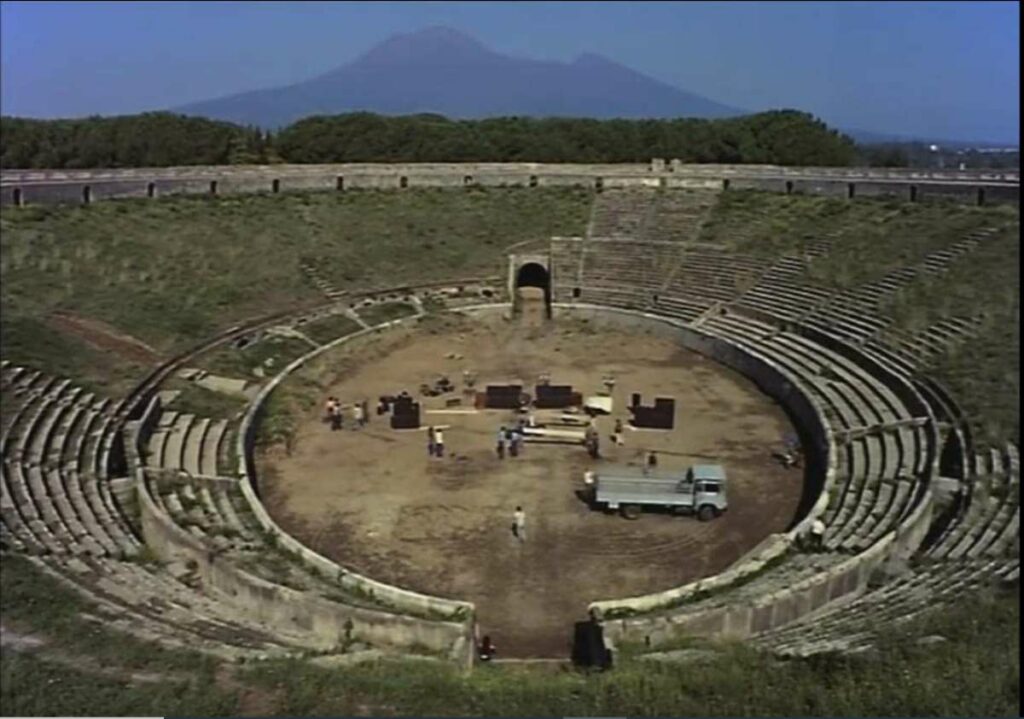 Calling all Pink Floyd fans. This iconic concert film sees legendary rock group, Pink Floyd perform at the Roman amphitheatre which is located among the ruins of Pompeii, now that's something you don't get to see everyday.
On top of the spectacular location, the band plays to almost no audience, making for a bizarre yet intriguing visual experience. But this is all done to emphasise the natural beauty of the environment and paints a mystical picture of the band circa 1972.
You're in for a real treat if you pick this screening – it's little wonder that the film has become one of the most celebrated films of its time.
Mothra
(PG)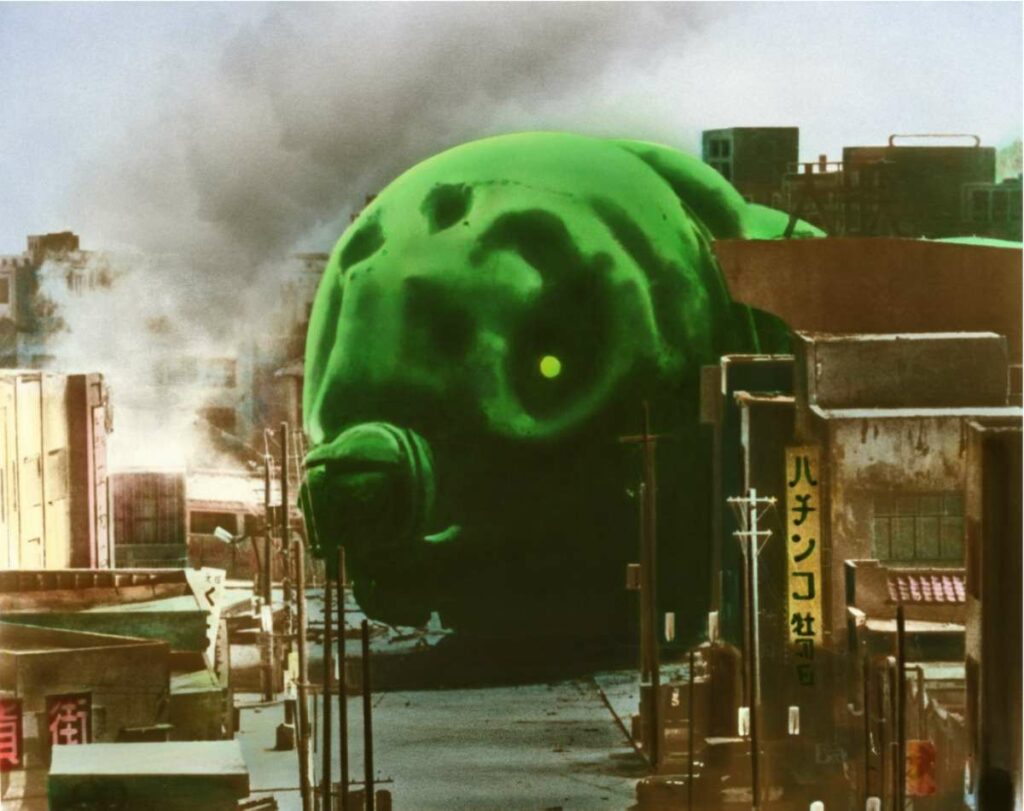 Wednesday 24, 8.30pm
From the legendary Japanese film production company Toho, Mothra is a giant moth who also appears in egg and larva form – a mottephobia's nightmare. Mothra has been a staple in the Kaiju (giant monster genre) since her first appearance in Ishirō Honda's captivating 1961 film.
In this vibrant and unforgettable film, Mothra's Priestesses, Emi and Yumi Ito, are kidnapped from their tropical island home by greedy capitalists from the land of Rolisica.
It's sure to have you on the edge of your seat from start to finish.
Figuring Bodies of Water
(PG) (LC)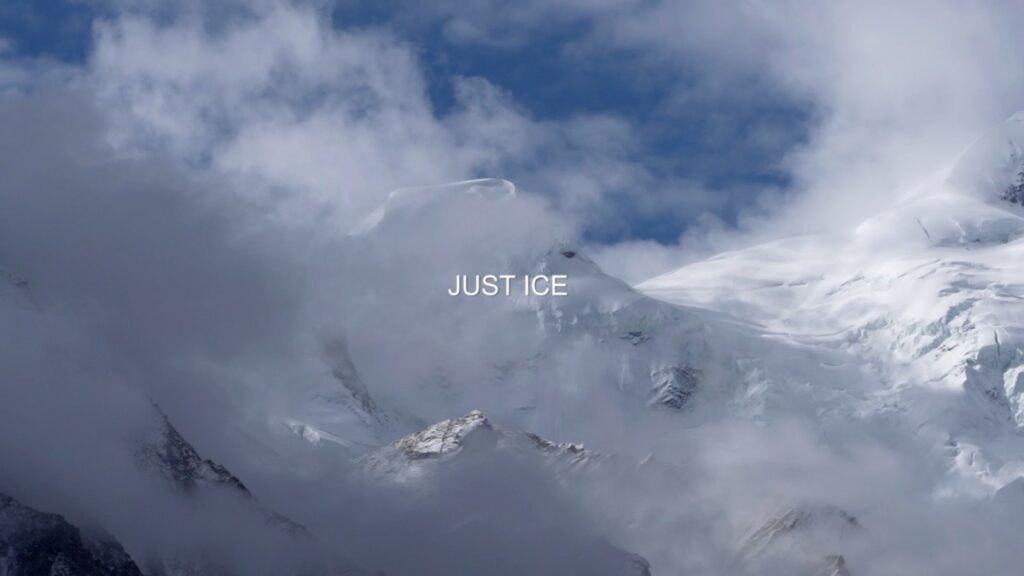 Thursday 25, 8.30pm
Plunge into a selection of films exploring our relationship with water – our bodies are 60% water after all.
Contemporary artists and filmmakers, including Susan Schuppli, Anne Duk Hee Jordan, Tabita Rezaire and more, swim through the cultural and philosophical connection between our watery world and (post) human body.
It's about to get real deep as the film takes a closer look at queer ecologies, hermaphrodic, transgender, and gender-swapping aquatic life and how they constantly shift sexual gears to adapt to human environmental irresponsibility. Curious.
La Planète Sauvage (Fantastic Planet) + Short Film Les Escargots
(PG)
Friday 26, 8.30pm
This fascinating French animated fantasy film homes in on the struggles between humans and a series of extraterrestrial creatures, which populate the beautifully illustrated titular planet.
Showcasing insanely imaginative and exquisitely detailed work of animator René Laloux paired with a chillingly psychedelic jazz-funk courtesy of composer and frequent Serge Gainsbourg collaborator Alain Goraguer.
Princess Mononoke
(PG)
Saturday 27, 8.30pm
One of Studio Ghibli's most treasured films, Princess Mononoke tells the tale of an intense battle between animals and humans.
Prince Ashitaka, a young warrior, becomes cursed by a demon and seeks a cure, encountering the mysterious Princess San, and ending up in the midst of an epic war between forest spirits and humans.
Luckily this isn't real life, we're not sure we'd want to fight off any wild animals with our hands stuffed elbow deep in popcorn.
Daughters of the Dust
(PG)
Sunday 28, 8.30pm
Julie Dash's 1991 classic is artistic and visually seductive and was the first film directed by a black woman to receive nationwide release in America – it was big news, and is still important today.
Through a Black Southern family, it focuses on the multi-generational female relationships and how African traditions and mythology contribute to the creation and maintenance of their community.
What's more, the film holds importance and influence, most notably inspiring the visual aesthetic of Beyonce's Lemonade.
The Barbican Open-Air Cinema – Practical Information & Map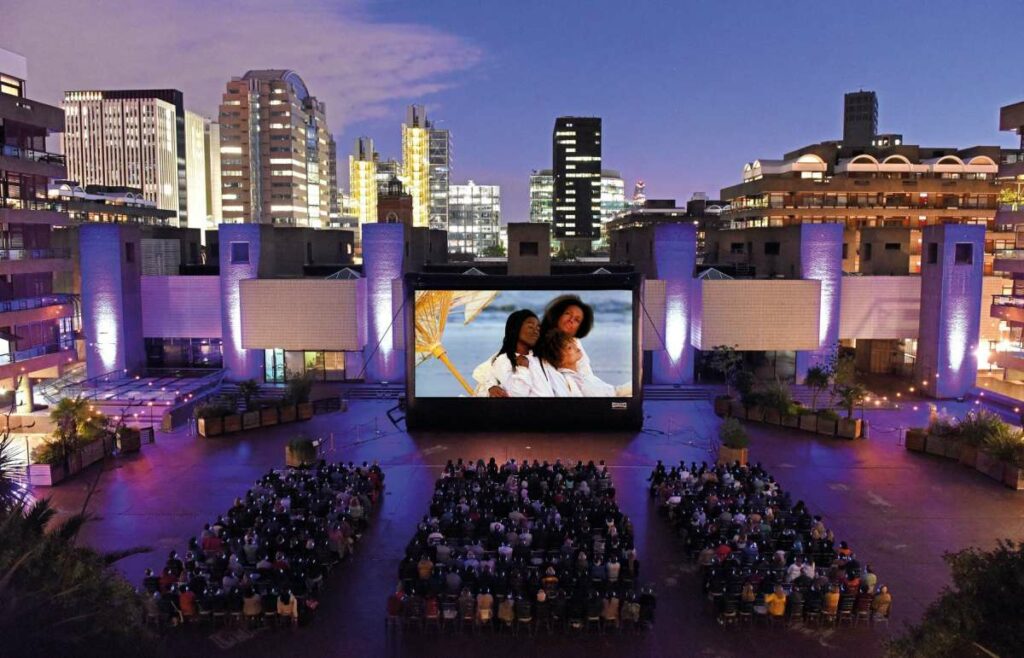 When?
From Tuesday 23rd August to Sunday 28th August, all showings are at 8.30pm.
Where?
The Barbican Centre, Sculpture Court.
Tickets?
Tickets for all events are £14.40 for members and standard tickets are £18, 14-25's tickets are £10 with limited availability. Get tickets in advance here.
More Things To Do in and Around The Barbican