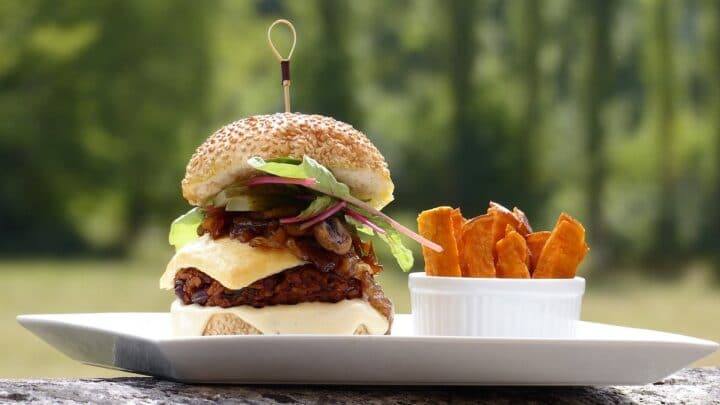 Our guide to the best vegan eateries London has to offer.
Looking for tasty vegan restaurants in London? It has to be said that the capital is one of the most vegan-friendly cities in the world.
From plant-based farmhouse-style restaurants serving up rustic dishes, fine dining sans meat, and curry houses with dedicated vegan menus, you're never too far from a vegan place in London.
So shun the bog-standard mushroom risotto in favour of some of the delicious fare from these spots in the capital.
Price Guide:
£ Mains under £10
££ Mains between £10 – £15
£££ Mains over £15
Best Vegan Restaurants in London
Vegan Restaurants in Central London
Tendril
Soho
£££
Tendril describes itself as a '(mostly vegan restaurant)'. We know you're not here for the (mostly) but hear us out. The food at Tendril is great. They don't mess about with any of those fake meats that wind up the carnivores so much, instead focussing on cooking with vegetables and letting them shine in and of themselves.
Where the food isn't vegan it's likely topped with feta, graced with a little butter and clearly listed as non-vegan. A quick look at the sample menu shows only two dishes out of seventeen that don't fit vegan criteria.
It does however show seventeen things we'd perform terrible acts to sink our teeth into, including a vegan tiramisu, however that works.
Gauthier
£££
For traditional French gastronomy in the heart of Soho, head to Gauthier's gorgeous little bistro. Following a five year transition period, the restaurant became totally vegan in June 2021.
But a lack of meat does not mean a lack of flavour, oh no. The dishes are seasonal and include the likes of turnip and black truffle with juicy mince, creamed morels, and a rich umami sauce, followed up with a strawberry and verbena jelly that's covered by a cloud of disappearing floss.
This is, without a doubt, the best place out of the many fancy vegan restaurants London has to offer.
Fancy a taster from the comfort of your own home? Head Chef Alexis Gauthier has created a vegan tasting kit that's prepared in the restaurant and delivered straight to your door.
Itadakizen
££
Authentic Japanese cuisine is given a vegan twist at Itadakizen. You would be forgiven for wondering how delicious sushi or pork katsu can be half as good in vegan form, but don't knock it 'til you try it.
The menu takes innovation to new levels, with tofu tempura and marinated peanuts a delicious starter, and sumptuous udon bowls with Korean-inspired veggie kimbap on the side.
All served in a bamboo and Japanese silk-laden restaurant, transporting you straight to Tokyo's Golden Gai backstreets. Pour yourself a glass of sake and thank us later.
Mildred's
Soho
£
Mildred's dinner offering is rather delish, but we recommend heading there on the weekend for a vegan brunch instead.
The Soho spot serves up classic English breakfast options alongside the likes of cheesy beans on toast and blueberry hotcakes. Plus plenty of hot drinks (with plant-based milk, obvs) to wash it all down with.
Particular standouts are the Kimcheeze Toastie – smoked vegan cheese and kimchi slathered in gochujang mayo and then sandwiched between two slices of bread – and the Mezze Brunch, a Middle Eastern take on a fry up that includes vegan feta, apricot harissa, and garlic pitta.
Sagar
£
Indian cuisine is famously accommodating for vegans; meat-free dishes usually feature heavily in regular Indian restaurants. But Sagar takes it one step further, with the entire restaurant dedicated to vegetarian and vegan South Indian food. And boy, it is good.
Chicken Korma is replaced with a delightful vegetable option and dishes such as Sag Aloo and Potato Palya make up the rest of the decently sized menu. The Biryani offering is packed with vegetables and even the Pilau Rice side is a pimped-up affair with veggies and ghee.
Vegan Restaurants in North London
Purezza
££
As anyone who has tried a vegan pizza will tell you: the right cheese is key.
Finding the perfect melty vegan cheese can be one heck of a task, but luckily, Purezza in Camden have mastered plant-based mozzarella.
You don't need to stick to just a vegetable pizza though, go wild with The One With The Nduja, a spicy (fake) sausage feast that will leave you triple checking the menu just to make sure it's definitely vegan. It most certainly is.
The One With The Potatoes is another unique offering, with roasted aubergine, oven-baked potato, and porchetta. Layering carb on carb? We are so here for it.
Miranda Café
Crouch End
££
Miranda Café certainly proves that healthy food doesn't always have to be bland. The health-conscious vegan joint puts a lot of thought into their dishes, which are bursting with flavour.
The restaurant looks exactly how you would picture it: exposed brick, plenty of greenery, and mis-matched chairs giving that homely but thrifted look.
Take a trip around the world with their menu, which takes heed from Thailand, the Caribbean, and Japan through a range of exciting dishes.
Their homemade katsu curry swaps meat for equally delicious seitan, and the South Carolina Hot Dog gives you a taste of the deep south without the need for any meat.
Neat Burger
Finsbury Park
£
Neat Burger is the King of plant-based burgers in London. There are a few locations dotted across the capital, but the duality of choosing between sitting in the restaurant or heading for a picnic in the park makes Finsbury Park one of our favourites.
The Smash Burger is the heftiest offering, boasting a double patty, cheese, onions, and three types of sauce – or the simple cheeseburger is a more understated (but no less tasty) affair.
Make sure to order tater tots and a biscoff shake on the side for the ultimate naughty treat.
Vegan Restaurants in East London
The Spread Eagle
Hackney
£
London's first 100% vegan pub just had to make the list. Because sometimes a fancy restaurant feels too much and pub grub hits just the right spot.
When we say the pub is 100% vegan, we aren't messing about – everything from food and drink to the fixtures and fittings are plant-based and sourced sustainably.
The dishes are seasonal and created with minimal waste, with international influence giving a nod to Hackney's vibrant local culture. A mini squashage roll makes the perfect accompaniment to a midday pint, or opt for something more filling like a liquor-filled pie and mash or a crispy fried Korean burger.
Stem & Glory
Barbican
££
Need an impressive location for a vegan date or a celebration? Stem & Glory is an ultra-stylish restaurant just moments away from the Museum of London.
The menu is small but each dish has been crafted to perfection, and at just £20 for three courses (at lunchtime only), it's pretty reasonable for London.
Dishes include kimchi pancakes and bbq cauliflower wings to start, followed by swede gnocchi, shakshuka, or a yogi bowl filled with green goodness. Dessert-wise, your options include a baked raspberry cheesecake or a classic sticky toffee pudding.
The restaurant has recently added an entire pizza menu to their repertoire too, with everything from a simple margherita to a BBQ pineapple – controversial, we know.
Mallow
Canary Wharf
£££
Looking for plant-based restaurants in London? You should have Mallow on your radar. This popular spot first opened in Borough Market, but has since expanded operations to a Canary Wharf site.
The vibe here is somewhat up-market. The environs are stylish (think lots of exposed brick and muted-pastel colour palettes) and plush – you'll be chowing down on this plant-based meal in comfort, that's for sure.
The food, too, is standout. Dishes are created with an eye for the artistic so you'll probably have as much trouble resisting the urge to splash them across your Instagram as you will stopping yourself pigging more than your fair share from the small plates.
Vegan Restaurants in South London
Cafe Van Gogh
Brixton
£
One of our all-time favourite vegan cafes in London is Cafe Van Gogh. Yes, this spot is a cafe, not a restaurant per se, but they run an all-day menu that stays on until 10pm most days, and 11pm at the weekends. Once you hear about what makes this place special, any contention with having a cafe in a restaurant guide will evaporate like a light mist.
Cafe Van Gough is actually a not-for-profit enterprise that puts all its revenue into people with learning disabilities so that they can get jobs, and in turn, a bit of independence.
And just as a cherry on top, the food here is great. We're confident it's good enough to make CVG a spot worth trying even if they didn't have such a laudable business model.
Peachy Goat
Herne Hill
££
For Italian-style vegan fare, head to Herne Hill's cheeky secret, Peachy Goat. Hidden behind a window adorned with fairy lights is one of the best vegan restaurants in London.
The weekend brunch is a good shout: bacon and pecan French toast, sweetcorn fritters, and deep-fried camembert bites accompany more classic dishes.
Head there for dinner for a spicy Orecchiette Ragù or a Trofie Pesto with grilled asparagus – wash down with a glass of red for the true Italian experience.
Pipoca
££
Based in an environmentally friendly, no-waste store, Pipoca in Brixton is an ethics-conscious vegan restaurant in London that serves up totally guilt-free dishes.
For a delicious and hearty lunch, order the mezze bowl: chickpeas, potato and carrot croquettes, and roasted vegetables served with sourdough toast and pesto for dipping.
Yum.
They also have plenty of vegan wines to accompany your meal, so sit and enjoy the experience in a relaxed environment.
Remember to bring your Tupperware with you to fill up with cereals, pasta, and other unpackaged goods in the shop after!
Mommi
Clapham
££
Whereas in most restaurants the meaty dishes far outweigh the vegan offerings, with Mommi, it's the other way around. You'll need to squint to find anything with meat in.
The Clapham restaurant itself is like Miami meets Tokyo meets Lima – and the menu is a fusion of dishes from all three spots.
The vegan offerings in this eclectic restaurant swamp the two or three meat-based dishes and we're not complaining. Roasted cauliflower steak comes with truffled fennel puree, salt-baked beets, and an Andean herb seasoning, and soft shell tacos are served with an array of vegan picky-bits.
Vegan Restaurants in West London
222 Vegan
West Kensington
££
We're not saying you should visit 222 Vegan purely because of the dessert menu but…
With the likes of a tart apple crumble, banana cake, and decadent chocolate gateau, how could you not?
Don't overlook the mains on offer either. The oyster mushroom raclette is an oozy layer of cheese smothered over roasted taters, and the seitan stroganoff incorporates cashew nut cream to give it that smooth taste. There's no chance of feeling like you're missing out on food here.
With plenty of awards and a cult following, this is easily one of the most popular places for vegan food London has to offer.
Wulf & Lamb
£££
Chelsea is no stranger to a fine dining spot and Wulf & Lamb is a contemporary vegan alternative to some of the other stuffy restaurants in the area.
Famed for their plant-based mac n cheese, it would be a crime not to divulge in a bowl if you visit. Worthy runner ups include the chilli 'non' carne and the green coconut curry served over sweet potato mash and a lineup of seasonal veggies.
The interior is light and airy, with few seats and large windows. Book a table far in advance to snag yourself a spot here.
Farmacy
£££
Farmacy in Notting Hill takes the concept of farm to fork to new levels. But have no fear – the dishes are organic and biodynamically prepared, without the fussiness that often comes alongside this.
The farm itself is situated on Demeter certified biodynamic land in Kent, and an electric van transfers fresh vegetables, fruits, and herbs to the restaurant each week.
The dishes are seasonal with plenty of standouts: a hearty gazpacho, a bold mac n cheese, summer rolls and loaded mushroom tacos are instant orders.
The restaurant itself looks like a hipster paradise, with wood-panelled walls and greenery in abundance decorating the space.
The Gate
Hammersmith
££
For high-quality plant-based food in a stylish setting, head to The Gate. The small chain has restaurants dotted across the capital (though the Hammersmith one is our favourite).
The menu is based around classic dishes, but takes inspiration from across the globe – expect Italian risottos and Thai curries to make an appearance.
The tagine with braised fennel, pumpkin courgette, and pomegranate and pistachio nut couscous is a clear winner, though you can't go wrong with the beetroot cheeseburger and smoky tomato relish either.
Desserts range from an indulgent tiramisu to a zingy mango and passionfruit cheesecake. Wash down with a fruity glass of vino and you're in for a treat.
Best Vegan Restaurants in London: Practical Tips
Vegan restaurants are often very open about what they put in their food. It kinda goes with the territory. If you have some questions about what you're eating, don't be shy about asking someone at the restaurant. You might even be able to pick up a few new tricks to apply at home.
Looking for a few more options in London's vegan dining scene. Check out our guide to the city's best vegan cafes. There are some solid options for good daytime eating, alongside coffees and (hopefully) friends.
Remember to book ahead at these restaurants, especially if you're eating out at the weekend. London gets busy folks, but we don't need to remind you of that.
Best Vegan Restaurants in London: Map
Looking for More London Food Guides?
Check these out…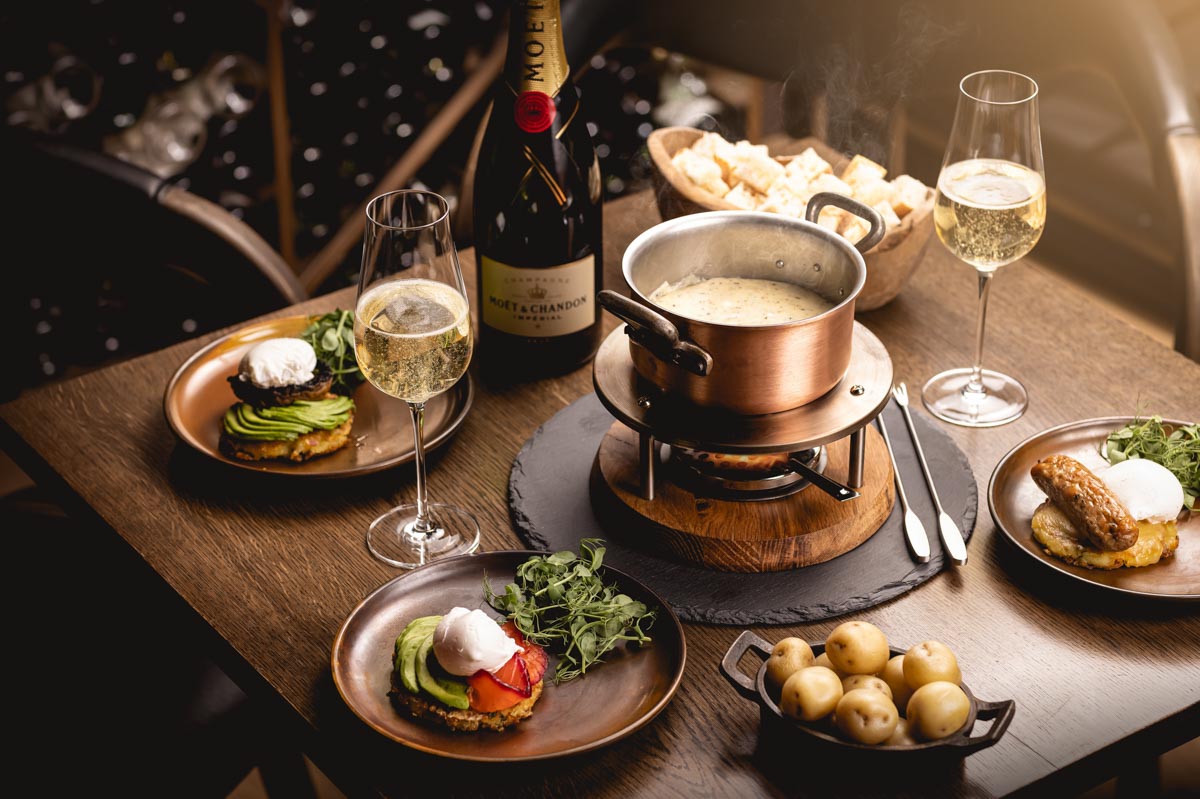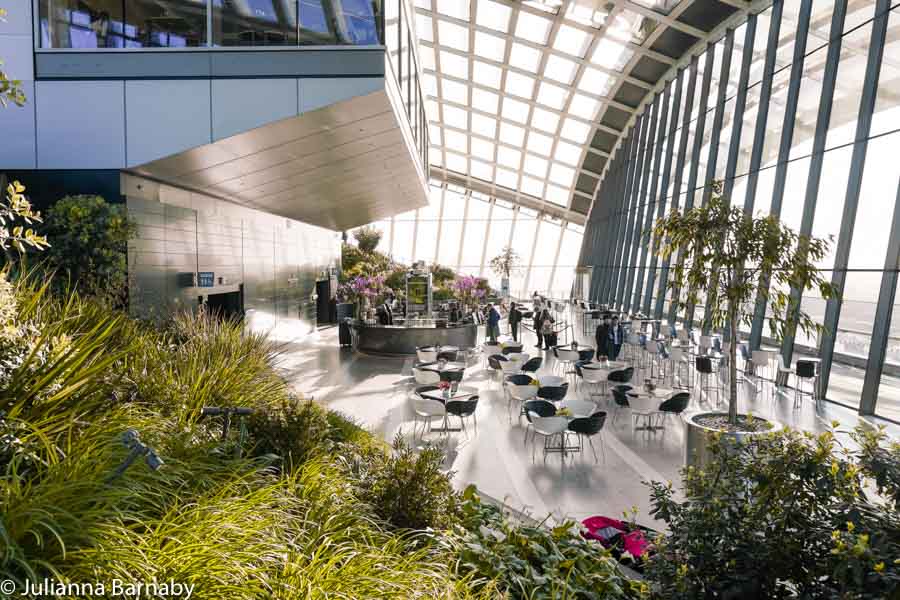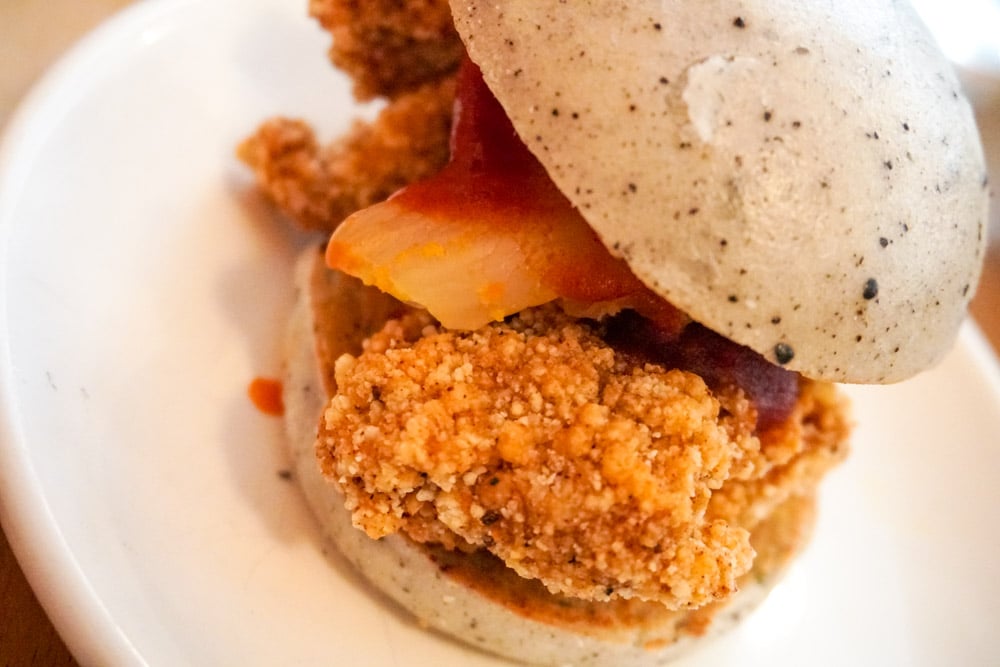 Best Restaurants in London