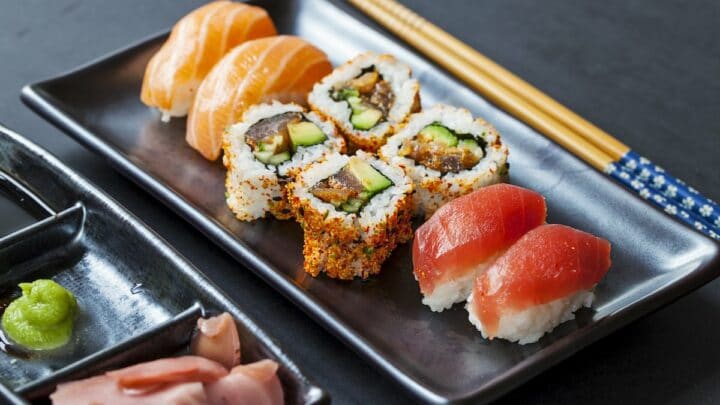 Ready to discover the best Japanese restaurants in London? From fresh sushi to wholesome ramen, these are the capital's top spots for delicious Japanese cuisine.
Japan is a country widely renowned for its rich history and unique culture, but perhaps most importantly: its incredible food. Sushi, ramen, teriyaki, gyoza – so many popular dishes have been born in Japan, each of which offers a very different taste experience from the last.
Luckily for us here in London, Japanese cuisine is repped hard on the city's culinary scene.
Looking to devour the best Japanese food in London, but not sure where to start? Crack on.
The Best Japanese Restaurants in London
Sushi On Jones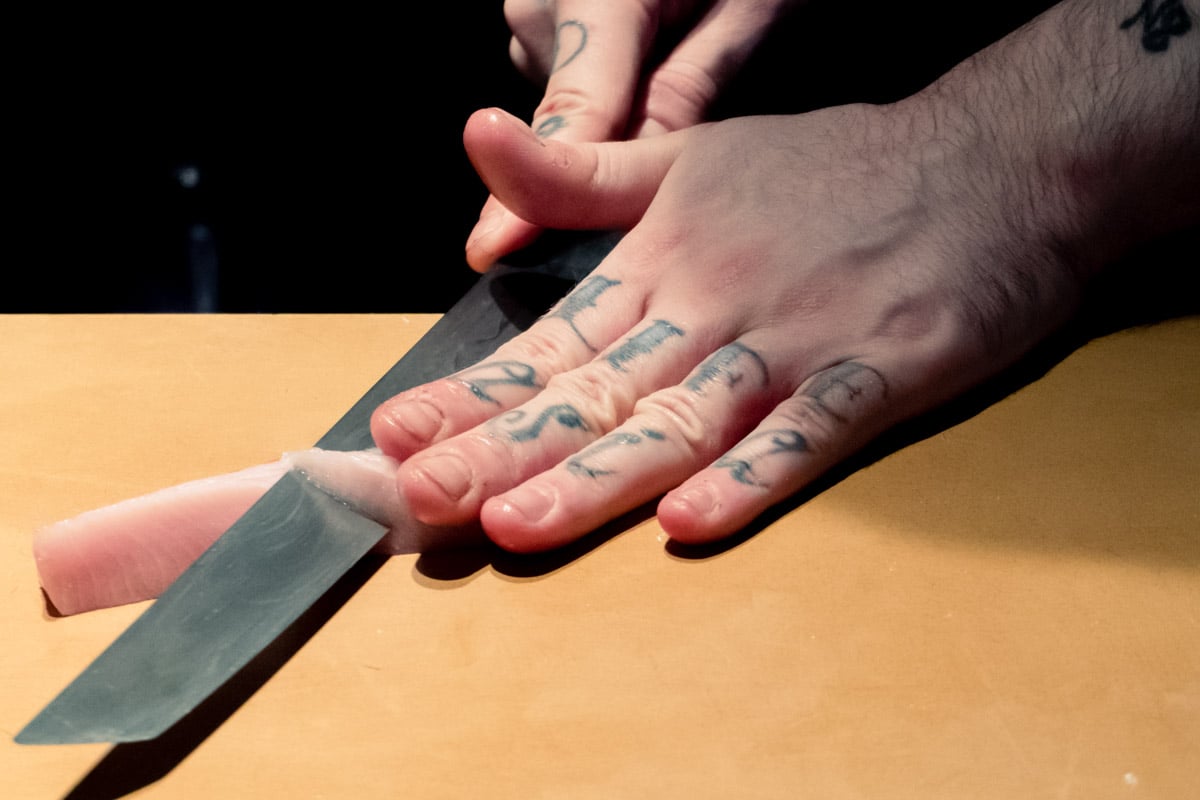 Perhaps no Japanese dish is more iconic than sushi – delightful small bites are packed with oodles of delicate flavours that glide across your palette. However, creating truly amazing sushi is definitely something of an art form, and a bad sushi experience is akin to a nightmare.
There are definitely few restaurants in London that create sushi as fresh and delightful and true to tradition as Sushi On Jones.
We strongly recommend trying out the Bluefin Medium Fatty Tuna, also known as the Toro. It has the perfect amount of fattiness that helps the sushi to melt on your tongue. And when dipped lightly into some soy sauce this particular sushi is totally unparalleled.
OKA
If you want to try sushi that boasts modern flair to it, then you simply need to head over to OKA. OKA not only specialises in delivering truly tasty traditional sushi but also in delivering sushi that is unique and exciting.
When you pay them a visit, make sure to check their speciality menu wherein they include a number of exciting twists on the usual sushi formula.
We recommend definitely trying out the Jalapeno Roll – this particularly tasty treat combines the usual elements of good sushi with spicy and tangy jalapenos as well as shichimi spices to create an explosion of striking flavours in your mouth. We're drooling right now.
Zuma
If you fancy giving Izakaya-style dining a go, then Zuma is the perfect place for you.
Zuma is fully involved in upholding the traditions of Japanese cuisine whilst also creating a whole new dining experience that is sure to delight your taste buds and send you to food heaven.
The main dining area in Zuma is quite open and airy but has a truly relaxed vibe thanks to the warm lighting and the uniform decor throughout. And if you would like, you can even enjoy watching the sushi being prepared right in front of you, thanks to the Sushi and Robata Counter.
We recommend trying out the Gyuhire Sumbiyaki Karami Zuke which is a spicy tenderloin covered with sesame, chilli, and sweet soy sauce.
Sushi Tetsu
This is truly one of the best places to go for sushi outside of Japan. It's an incredible restaurant that displays a clear passion for sushi and a mastery of the form. Every chef working behind the scenes is a sushi master, so you know that every time you visit you will be getting a truly amazing experience that will take you right out of this world.
If you decide to head over to Sushi Tetsu, we recommend that you definitely try out the sashimi selection. Fine cuts of fish are carefully served up so that you can slowly savour their amazing taste.
Just be warned that you may need to book ahead of visiting this restaurant, as it is very popular.
Ippudo
Craving delicious ramen? Japanese cuisine is not all about sushi. Head on over to Ippudo for a comforting bowl of noodle soup.
Ippudo has actually become quite a famous name across the world, thanks to the multiple restaurants they have, each of which is dedicated to bringing the wonder of ramen to the wider world. The London location is no exception.
When you pay the restaurant a visit, we strongly recommend that you try out the Karaka-Men which features the standard staples of ramen but with a massive helping of roasted cashews, garlic oil, miso paste, and mushrooms.
Okan Brixton Village
Okan brings the heart of Osakan food right to the busy and vibrant area of Brixton. Upon stepping into the restaurant you will be greeted by a wonderful medley of sights, sounds, and scents, all of which will instantly get your appetite going.
When looking through the menu, we strongly recommend looking out for the special pancake with squid. The soft pancake has a delicious flavour that perfectly complements the interesting flavour and texture of the squid.
Takahashi
Takahashi offers a Japanese cuisine experience totally unlike anything you have ever tried before. The menu seeks to blend together Japanese and Mediterranean cuisine which leads to some truly wonderful fusion dishes.
The food is healthy and made with passionate precision – in fact, it's easily some of the best food we have ever tasted. We implore you to try out the amazing Spicy Tuna Maki, it will instantly set your mouth aflame.
Make sure you are hungry before heading to Takahashi, as there is a minimum order of £55 per person on the A La Carte menu. However, everything on the menu makes that price more than worth it.
Chotto Matte
Soho
Ever wondered what it would be like if Japanese cuisine mixed with Peruvian cuisine? Chotto Matte has managed to find a truly magical balance between the two distinct flavours to create a dining experience you've almost certainly never tried before.
Located close to the heart of Soho, this wonderfully vibrant restaurant boasts modern and exciting interior decor, and a menu that is extensive. When you pay the restaurant a visit, you would be remiss to not try out the Nikkei Sashimi – it melts in the mouth.
This might just be the best Japanese restaurant London has to offer.
Aqua Kyoto
Soho
We definitely recommend visiting Aqua Kyoto in the evening, especially during the warmer months. During this time you can sit outside upon the comfortable roof terrace which boasts wonderful 360 views of London's skyline as you eat amazing food.
Enjoying these amazing vibes while eating delicious salmon and avocado harumaki, and wagyu beef is a totally unparalleled experience that makes visiting this restaurant truly amazing.
Hannah
The team behind Hannah haa *quite literally* been working their entire lives to create this must-visit Japanese restaurant.
Since the age of 15, the restaurant's founder has been cutting his teeth in restaurants across Japan – luckily for us, he moved to the UK and shared his wonderful knowledge. Making Hannah the most authentic Japanese restaurant London boasts.
The restaurant uses entirely fresh British produce and uses it to create traditional dishes that honour the past but also look forward to the future. Try out the Fish and Chips. Yep, you heard that right. Hannah creates a truly amazing twist on the British staple that will simply blow your mind away.
Tonkotsu
Soho
The incredibly popular and successful Tonkotsu was originally brought about as a result of a shared passion for ramen held by founders Ken and Emma, a married couple who once found themselves at a loss for great restaurants in London serving ramen.
Fueled by their passion for the dish, and a desire to bring it to the people of London, Tonkotsu was born. The clear passion for food has extended all the way to the multiple branches that have opened across the country, but the original Soho restaurant still stands as a shining example of Japanese food in London.
When you visit, make sure to try out the Chilli Tiger Prawn Ramen, it is simply delicious.
Issho-Ni
Bethnal Green
Blending a Japanese restaurant with a cocktail bar is absolutely genius, and Issho-Ni has nailed it. This lively joint is easily one of the best Japanese restaurants in London, and you owe it to yourself to pay them a visit.
In fact, why not book in for bottomless brunch which happens every Saturday? The brunch menu is packed with some of the best dishes the restaurant has to offer, and the best part is that you can have as much as you want.
Make sure to try out the delicate Wagyu beef which practically melts on your tongue.
Roka
Located just five minutes away from Oxford Street, this restaurant is a must-visit.
Roka specialises in bringing the best of modern Japanese cuisine to London, all of which is served within its truly decadent and sophisticated interior.
The moment that you step foot into Roka you will be met with a delicious scent. We'll be honest – it's probably the Tai No Miso-Yaki, which is a delicious sea bream fillet with plenty of miso and red onion. It's a delight for the senses.
Jin Kichi
Who knew that right in the heart of Hampstead lies a wonderfully quaint but truly modern Japanese restaurant? We did. Jin Kichi serves a massive array of dishes including yakitori, sushi, ramen, and plenty of rice dishes.
We recommend making a reservation before heading over to Jin Kichi, as they can be quite popular due to their amazing food. We're not surprised, as their skewers are so good that they can easily make any visit to the restaurant well worth your time and money.
Koya Ko
Koya Ko is one of a few Koya restaurants across London but is easily one of the most interesting ones to visit.
This is a great place to head to during the sunnier months of the year, as there are plenty of seating options both inside and outside, so you can munch on your delicious and fresh udon noodles while soaking up some of the sunshine.
The menu is smaller than in other restaurants, but this means that you can very quickly make your choice and get to eating it in no time at all. Make sure to try the Kama Tama style udon, which includes bacon, egg, and mushrooms, like a traditional English breakfast!
Sushisamba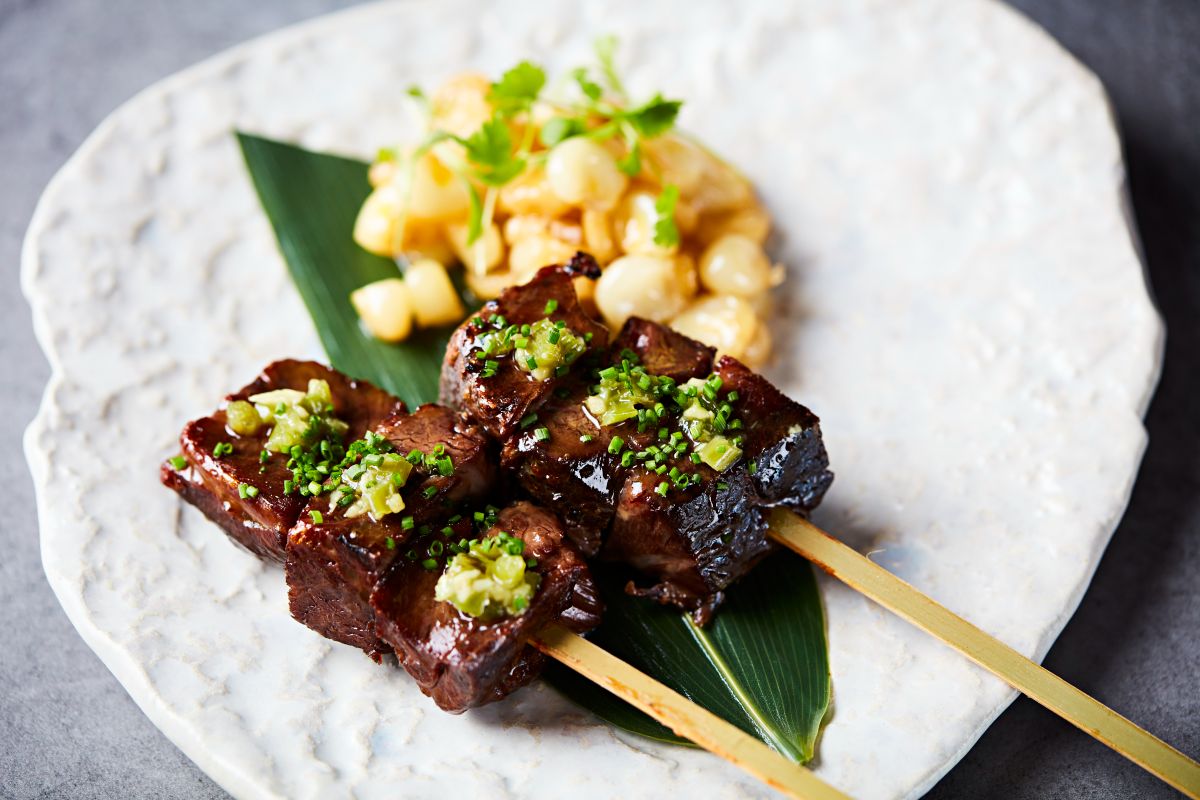 Looking for the best Japanese restaurant in London? You've probably heard of this popular spot before, thanks to its amazing and vibrant interior design.
The restaurant itself is beautifully decorated, and to top it all off, Sushisamba is also sky-high, so you can enjoy an incredible view over London as you eat fresh sushi.
While you wait for your food, you can also enjoy some sweet cocktails to get your appetite going and wake your palette up to the medley of flavours they are soon to experience.
Make sure you try out the Samba London sushi rolls, they are stuffed with tuna and salmon, which combine together beautifully, before being topped off with hamachi which is a very special fish with a truly unique flavour.
Bone Daddies
Soho
Bone Daddies is a restaurant well known for having a slightly more stripped-back aesthetic, with the interior of the restaurant boasting truly eclectic decor, and plenty of rock music pumping out from the speakers.
This sense of attitude even extends down to the food which has a great and punchy flavour across every single dish.
Easily the highlight of the Bone Daddies menu is the various buns. We recommend trying the fried chicken buns which have a helping of kimchi, carrot, and spring onion as well as some crispy fried chicken. It's so good, you have to try it for yourself.
Chisou
Knightsbridge
If you find Bone Daddies a little bit overwhelming, then you will likely be better served by the relaxed and calm Chisou. The bright and airy interior is perfect for settling your mind so that your senses can be attuned to enjoy all of the flavours across all of their dishes.
If you want to get the greatest experience from this amazing restaurant, then we recommend that you try the Saikyo, which is a creamy black cod fillet that is carefully marinated in white miso paste. We had to order a second helping of it because it was simply that good.
Inko Nito
Soho
When it comes to cool Japanese restaurants, London is certainly not lacking.
Inko Nito boasts a speciality menu centred around finding interesting blends of staple Japanese dishes, such as nigaki, which is made by combining nigiri sushi with maki sushi. This blend may sound totally odd, but it really works once you taste it.
Inko Nito has also perfected a number of classic recipes, so you can also easily head there for a more traditional Japanese dining experience.
Japanese Restaurants London: Practical Tips and Map
Don't fret, London's Japanese restaurants will often provide forks for those who cannot use chopsticks. It's worth having a quick practice before you go though, mainly because you'll feel like a badass when you nail it.
Discover More London Restaurant Guides