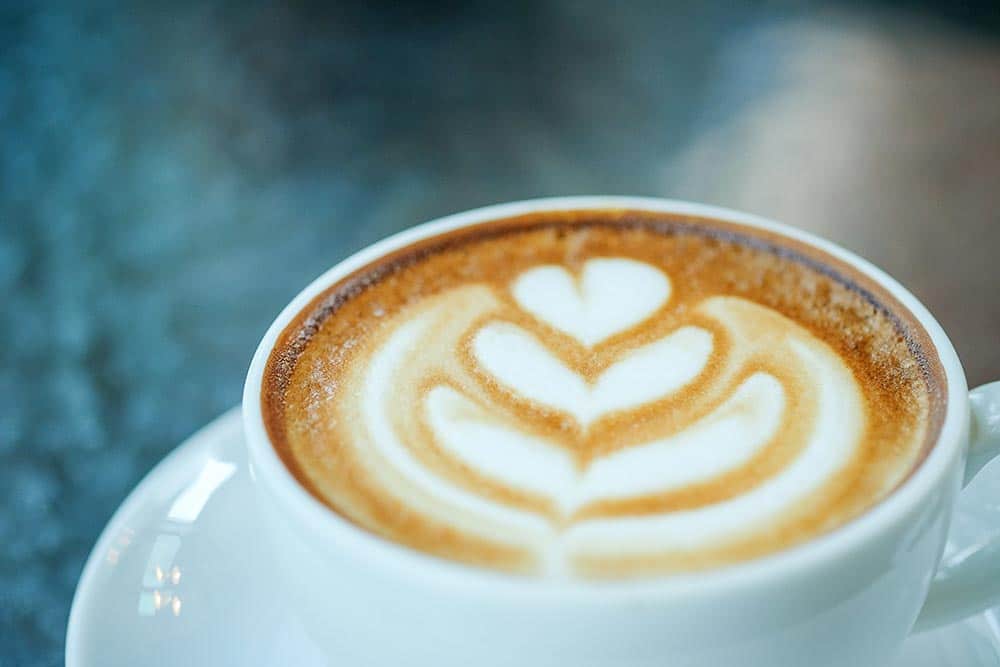 Richmond Upon Thames is brimming with brilliant cafes and coffee shops. Looking for the best spots? These are the ones you shouldn't miss.
Best Cafes and Coffee Shops in Richmond
Kiss the Hippo
Few coffee shops in Richmond take their art as seriously as specialty spot Kiss the Hippo. First of all, they roast their own coffee, using their Richmond home to showcase their range of brews from around the world.
Not only do they serve up perfectly brewed cups every single time but they also run a coffee training lab where you can up your coffee-making skills and learn the techniques for brewing your coffee at home.
Richmond Hill Bakery
As the name suggests, Richmond Hill Bakery is as much the place to go and pick up some freshly-baked goodies as it is to refuel on a great coffee.
Baked goods are made from scratch on the premises at this Richmond cafe and make the perfect accompaniment to their Allpress coffees and East India Company Teas. Need something more substantial – the menu extends to larger breakfast and lunch dishes including homemade bircher muesli and toasted sandwiches.
The ever-changing artworks and friendly vibe keep things nice and cosy – the back of the bakery doubles up as a gift shop with a nice selection of artisanal products on offer.
Hollyhock Cafe
Hidden in the beautiful Terrace Gardens, Hollyhock Cafe looks too cute to be real – don't worry, it is. Fairy lights hanging over the outdoor area and gorgeous views of the Thames set the mood and the delicious menu packed with fair-trade goodies finish off the experience. This isn't a coffee-spot per-se – though their coffees are well above average and come with that jaw-dropping view – the food here is as much a part of the appeal. It's veggie, vegan and gluten-free-friendly too.
Pembroke Lodge
If you're visiting Richmond Park, make time to stop for a hot beverage and a cheeky slice of cake at this delightful Richmond Park cafe. It's situated at the highest point in the park, on a sunny day you should grab a spot on the terrace and soak up the views.
Coffeeology
The name says it all – Coffeeology is a firm competitor for the title of serving the best coffee in Richmond. Allpress beans are transformed into excellently-crafted brews that have made it a firm local favourite. The fresh pastries and cakes are scrumptious too. It is small, so you may have to settle for a takeaway at busier times.
The Alberts Deli
Award-winning The Albert's Deli is exactly the kind of neighbourhood deli that everyone wishes they had just around the corner – friendly, welcoming and selling a delectable range of gourmet delights for you to bring home. It doubles up as a brilliant cafe too – unsurprisingly the food is stellar – bursting with fresh flavours and using high-quality produce – it's a great all-day choice.
Richmond Cafe Guide: Map
Looking for More Richmond Guides?
Check these out…